TIRISULA YOGA
Address: 80B Arab Street Singapore 199777 (Studio)
62A Arab Street Singapore 199759 (Studio & Retail)
Tel: + 65 62995181 (Studio)
+65 62995191 (Retail)
Email:

info@tirisulayoga.com
Click HERE for Belif Workshop!
Click HERE for Infuusa Workshop!
Click HERE for Rachel K Workshop!
(Blogpost coming up soon)
Tirisula Yoga is having a 50-Hour Yoga Transformation Training from 19th to 30th January 2015.
If you are interested, they are now having a great deal at 50% off (U.P S$1800) for my readers!
Go to their website http://tirisulayoga.com/bookings/ , search for the ''19th January 2015

50hr Transformation Yoga Training''

and quote ''vivienneeluv'' while making the booking.
I had always wanted to try yoga because I heard of weight loss stories. "Weight loss" is the keyword for me. As you know, I've been eating a lot, whenever I reached home from work & dinner, I just want to take a hot bath and go to bed. No time to workout or jog at all!
I have a friend in taipei, she's at the age of 55. Since day 1 I know her, which was 8 years ago, she's has been doing yoga everyday. I wished I could post her photo here. She looks young, no grey hairs and even had bangs like me, good complexion, lean, and healthy! I asked her what's her trick, she said "yoga".
Maybe 6-7 years back, some hard sell yoga and fitness company called me and offer free trials. Free trials, why not? I can get to experience what is yoga like. So I went, the yoga session was conducted in an air conditioned room, the instructor doesn't care if I can catch up or not, so I was left there in a big class of 30-40 yogis, struggling all by myself. I never even perspire, not a single drop. After shower (since their bathrooms are nice), I was then brought to a pantry, they started hard selling. So.. That's what yoga like to me. I had never want to take up yoga again.
One day, I received an invitation to a 2-day bloggers' yoga workshop from Tirisula Yoga. I thought this might be fun. Apart from yoga, there are skin care/Infuusa workshops too! I was thinking, why not? It's time to try yoga for a second time, if I didn't like it, at least I can enjoy the rest of the non-yoga workshops. So I went ahead and am very glad that I joined the other bloggers for this workshop. Maybe it's an eye-opener for me but not for them. The rest of the other bloggers are so flexible! I'm the only old bones & the most inflexible. But the litres of sweat makes me feel satisfied!
What have I learnt? I've learn that yoga is not going there, jump & act like monkeys. Yoga is a THERAPY, makes you feel good, happy, relieve stress, calms you down, not just for weight loss. And I am amazed that what we can do on the yoga mat! You do need a huge space.
After I got home from the 2-day workshop, I actually missed doing yoga! I told my colleague ''I missed yoga so much'', I guessed its time i fork out time to do yoga, its better to start now than never.
And I also chanced upon this video online.
Now I'm further more convinced that yoga is a therapy. Nothing is impossible.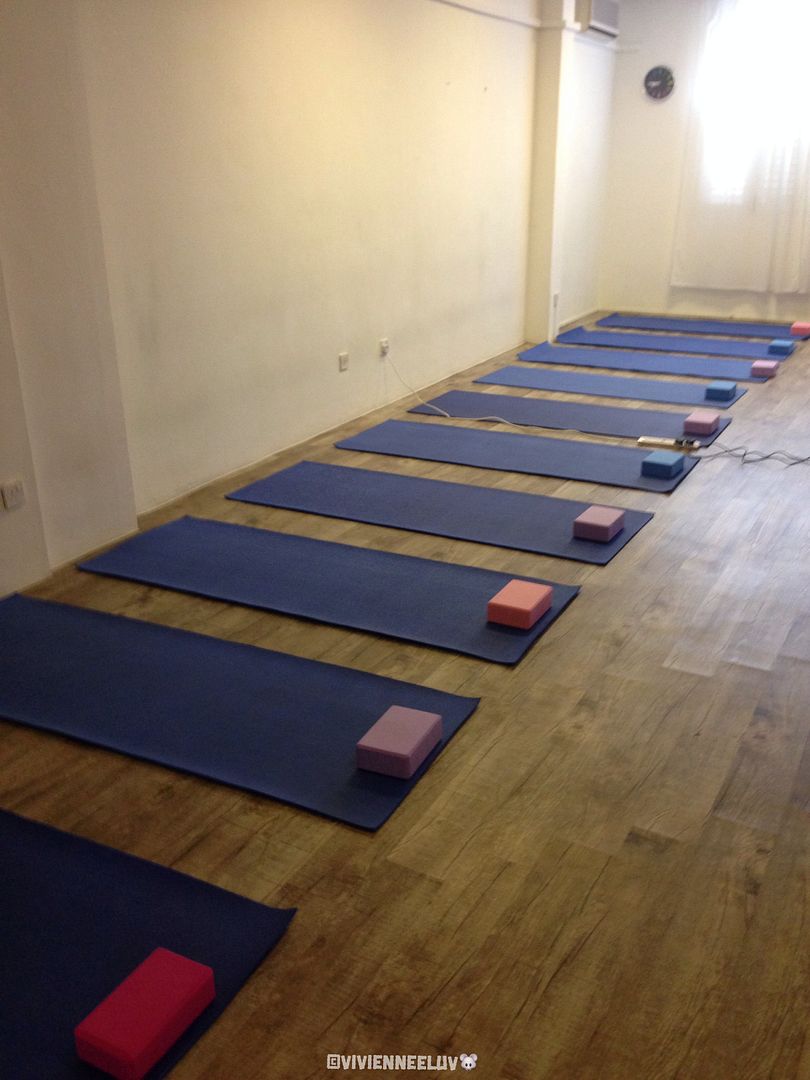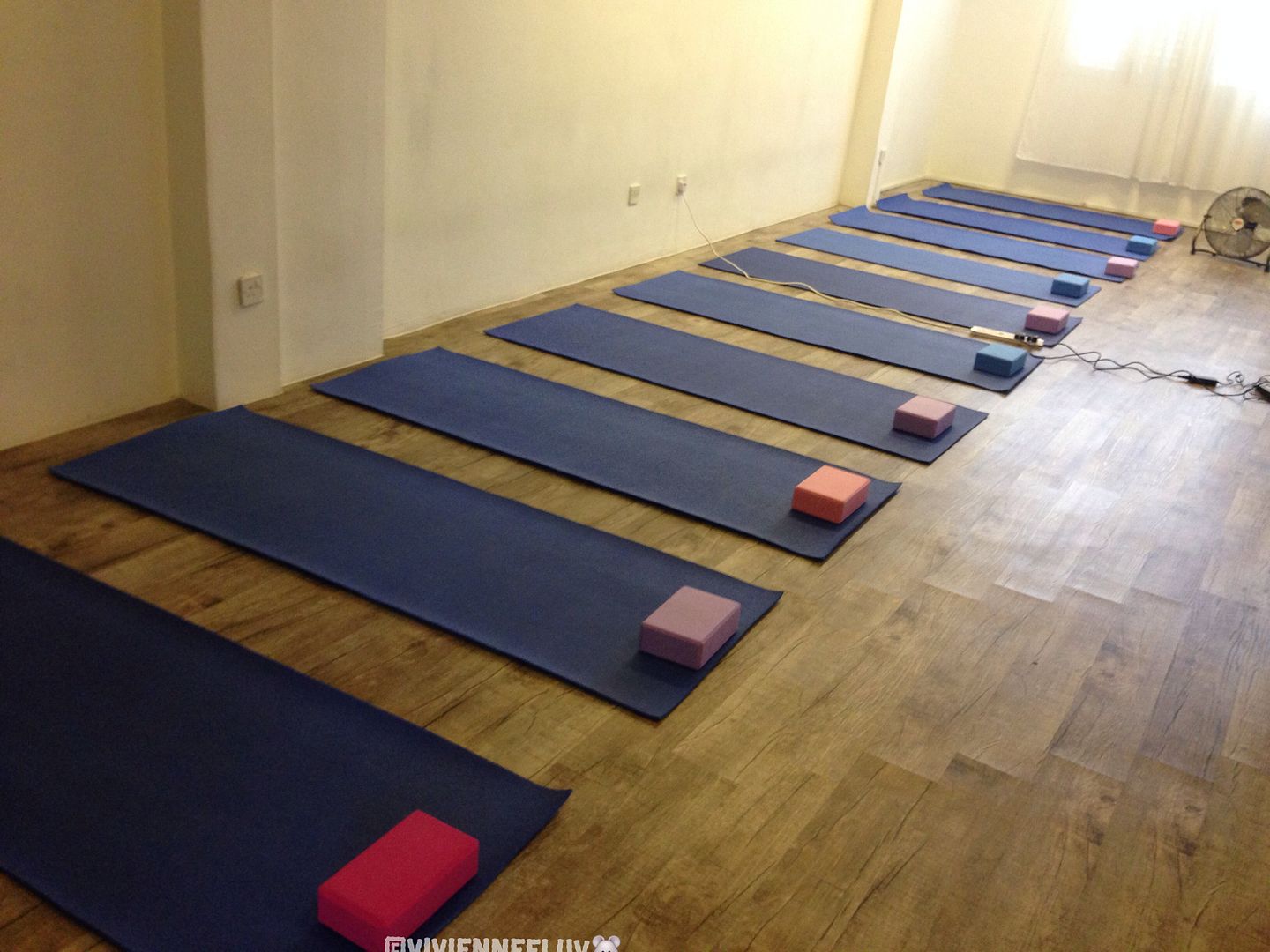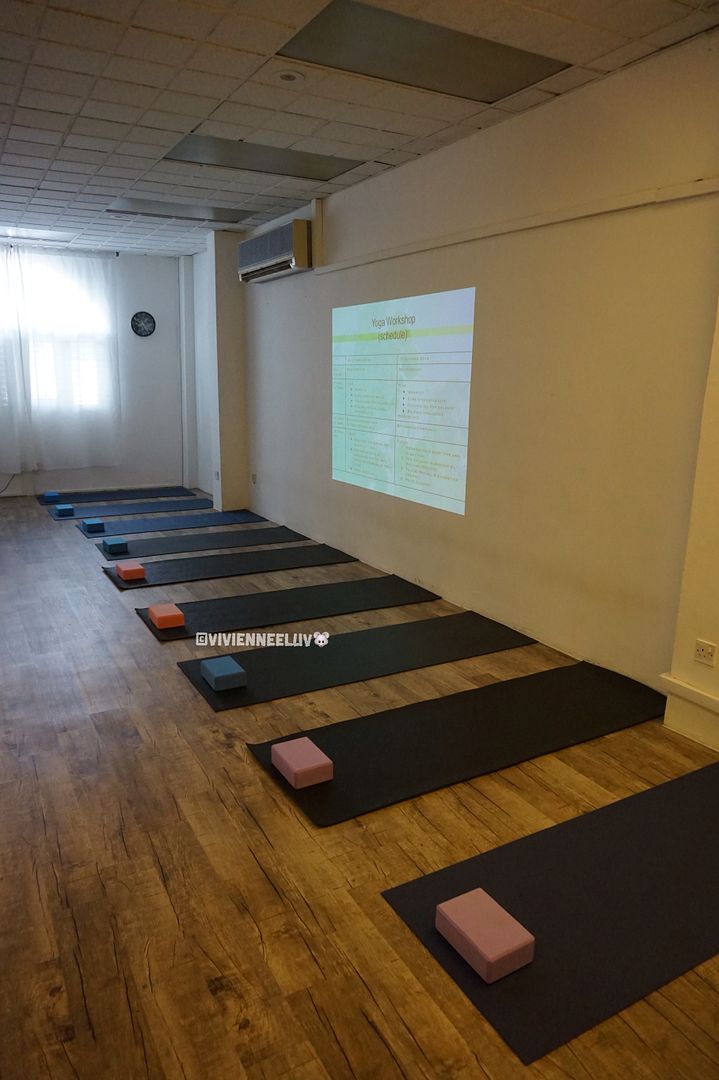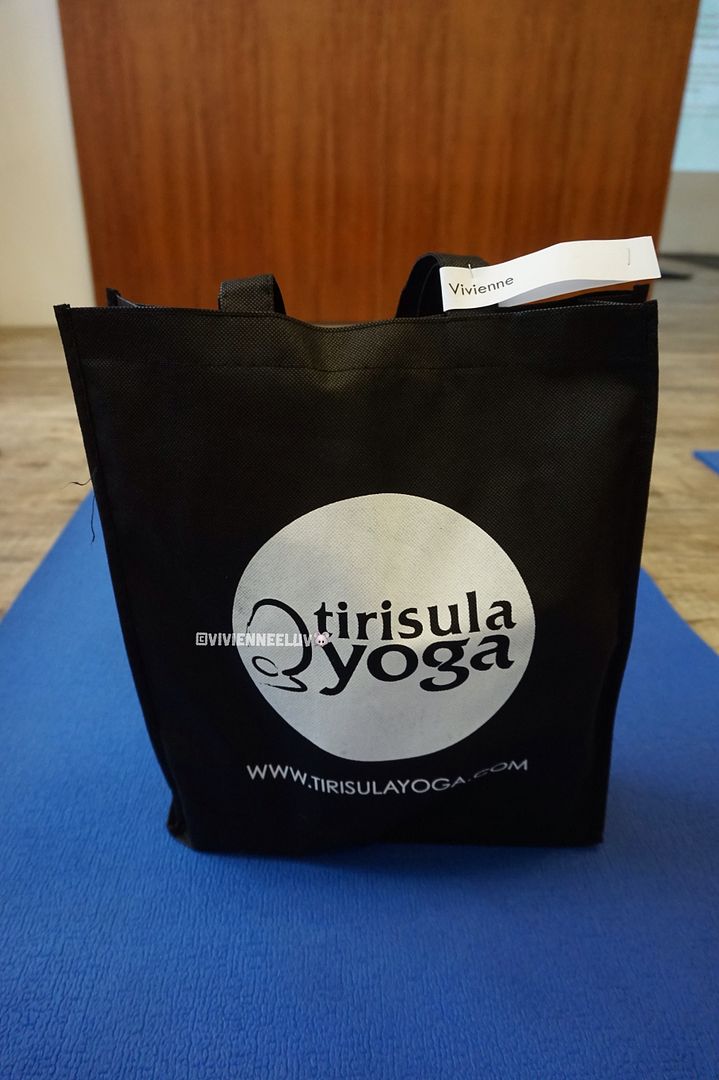 We can have goodies bag!! Thanks to the generous sponsors, Infuusa, Belif, Rachel K, The Fitness Grocer & Provenance Distribution.
Munching the cookie as I am blogging this post.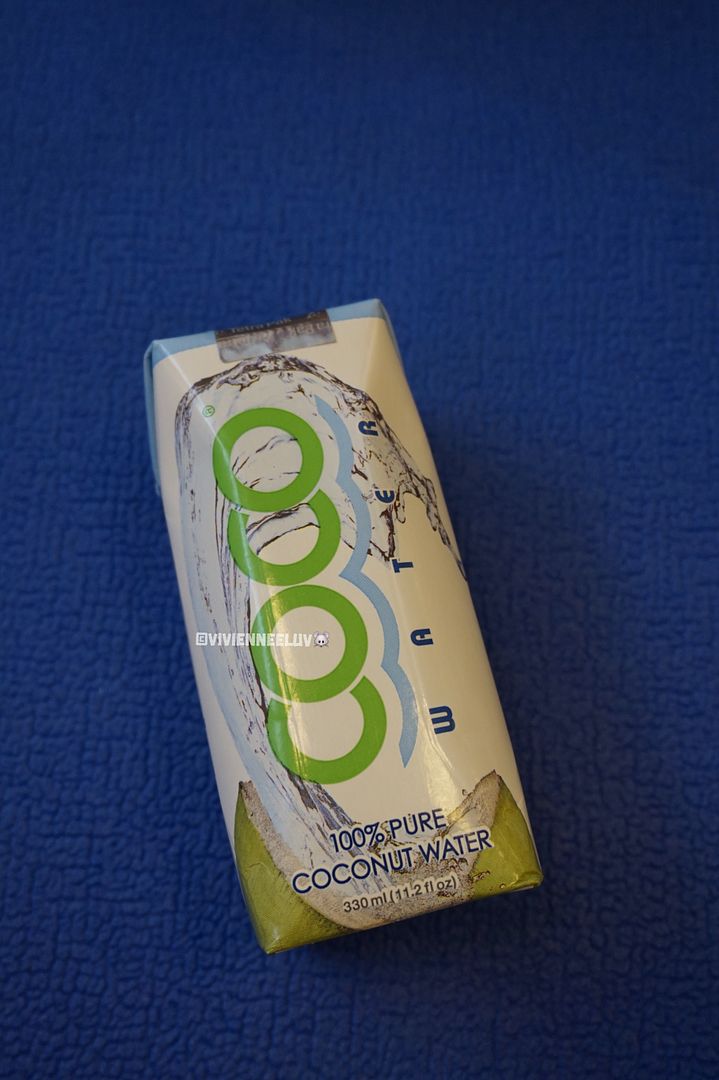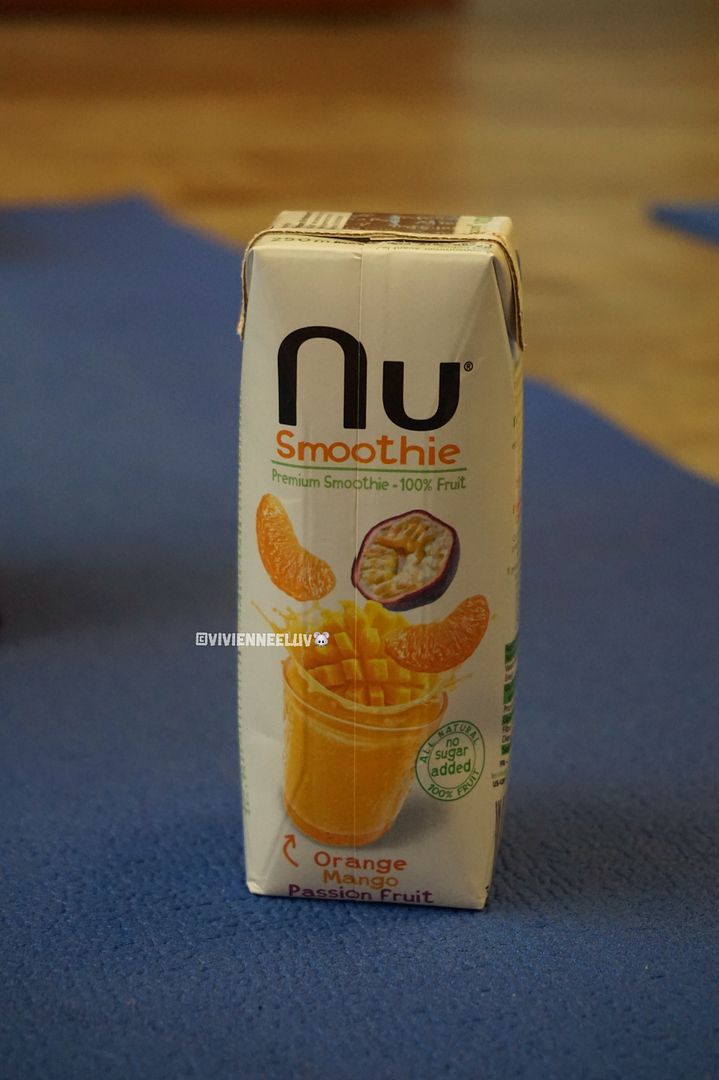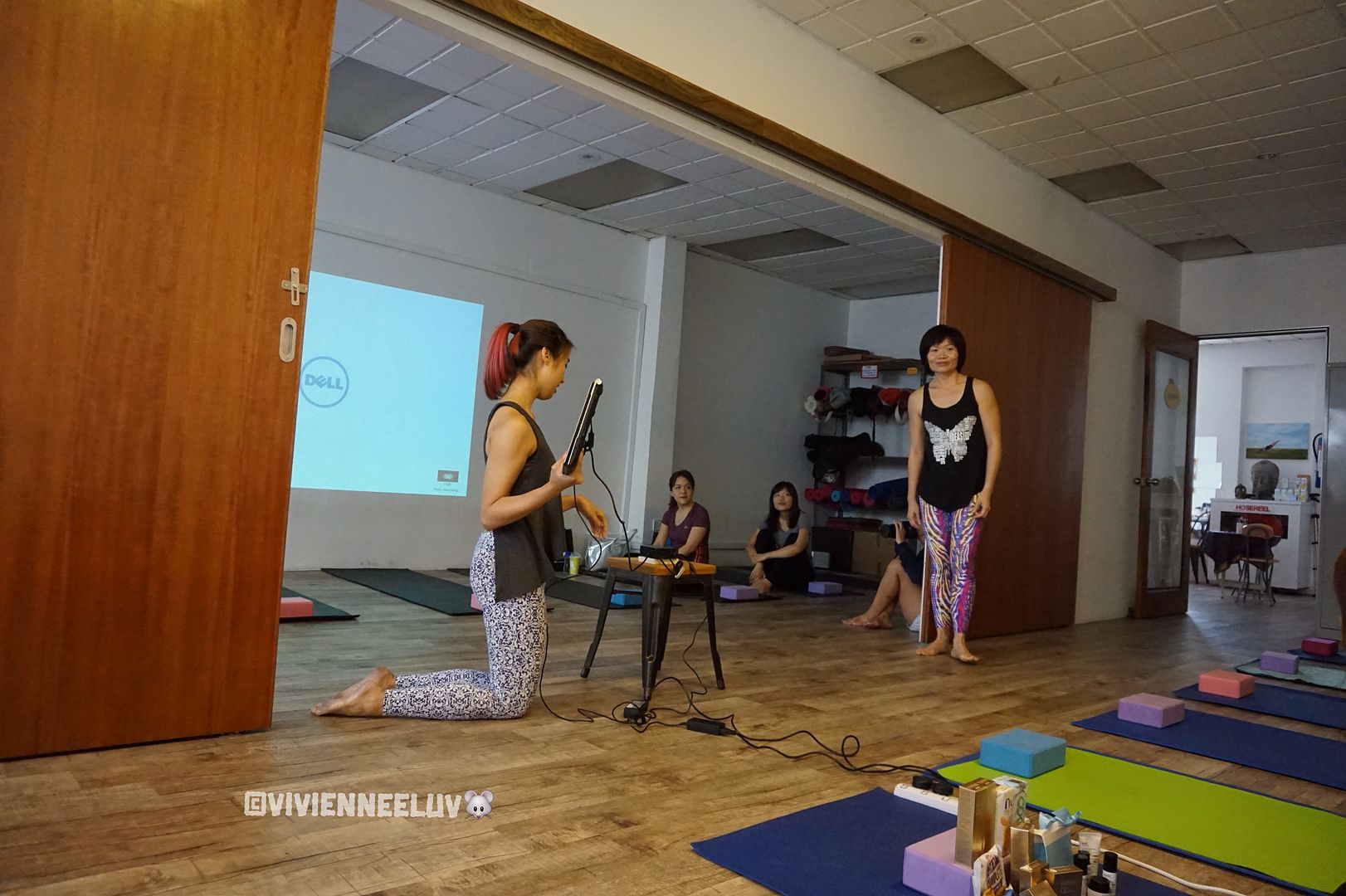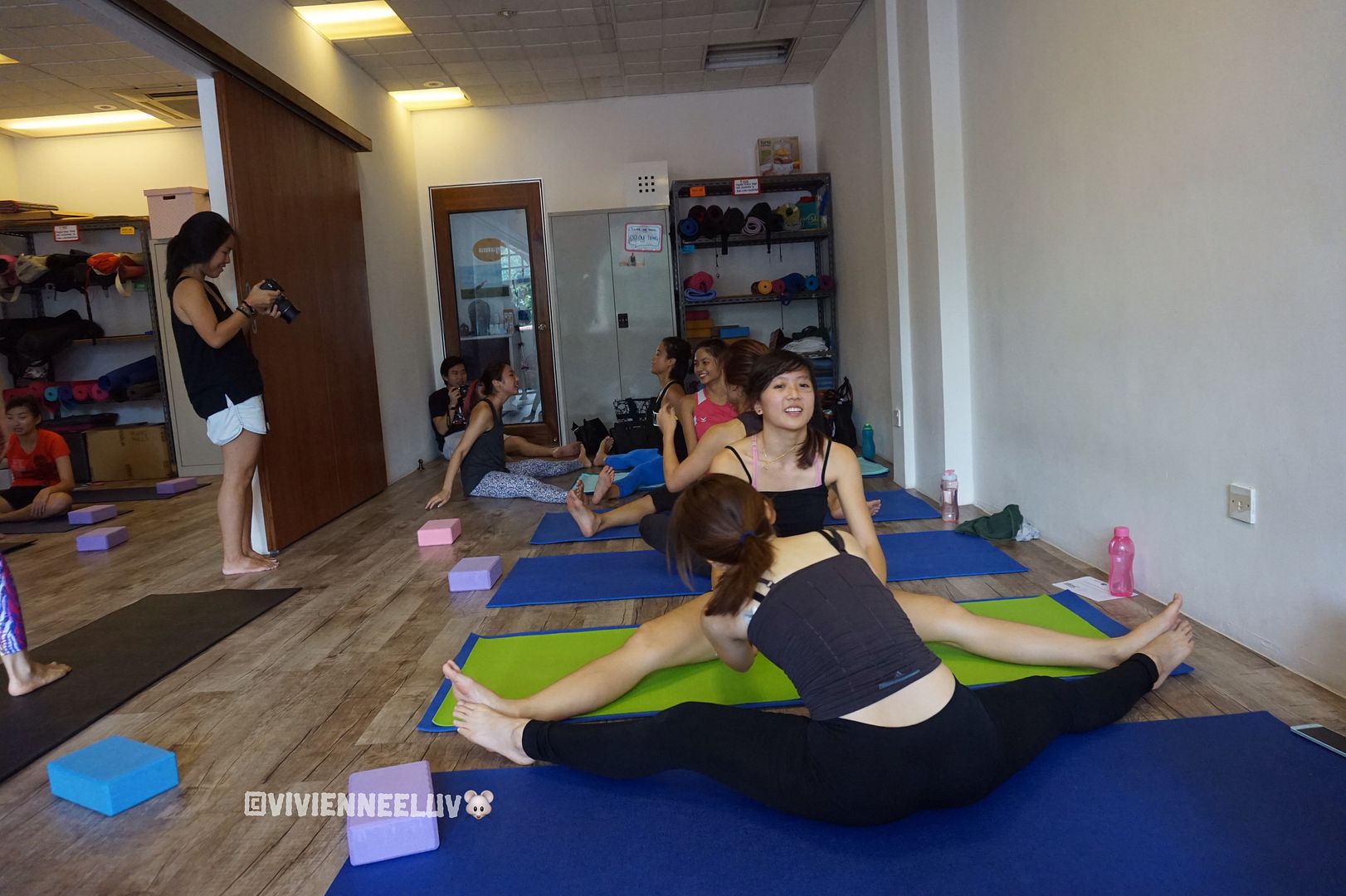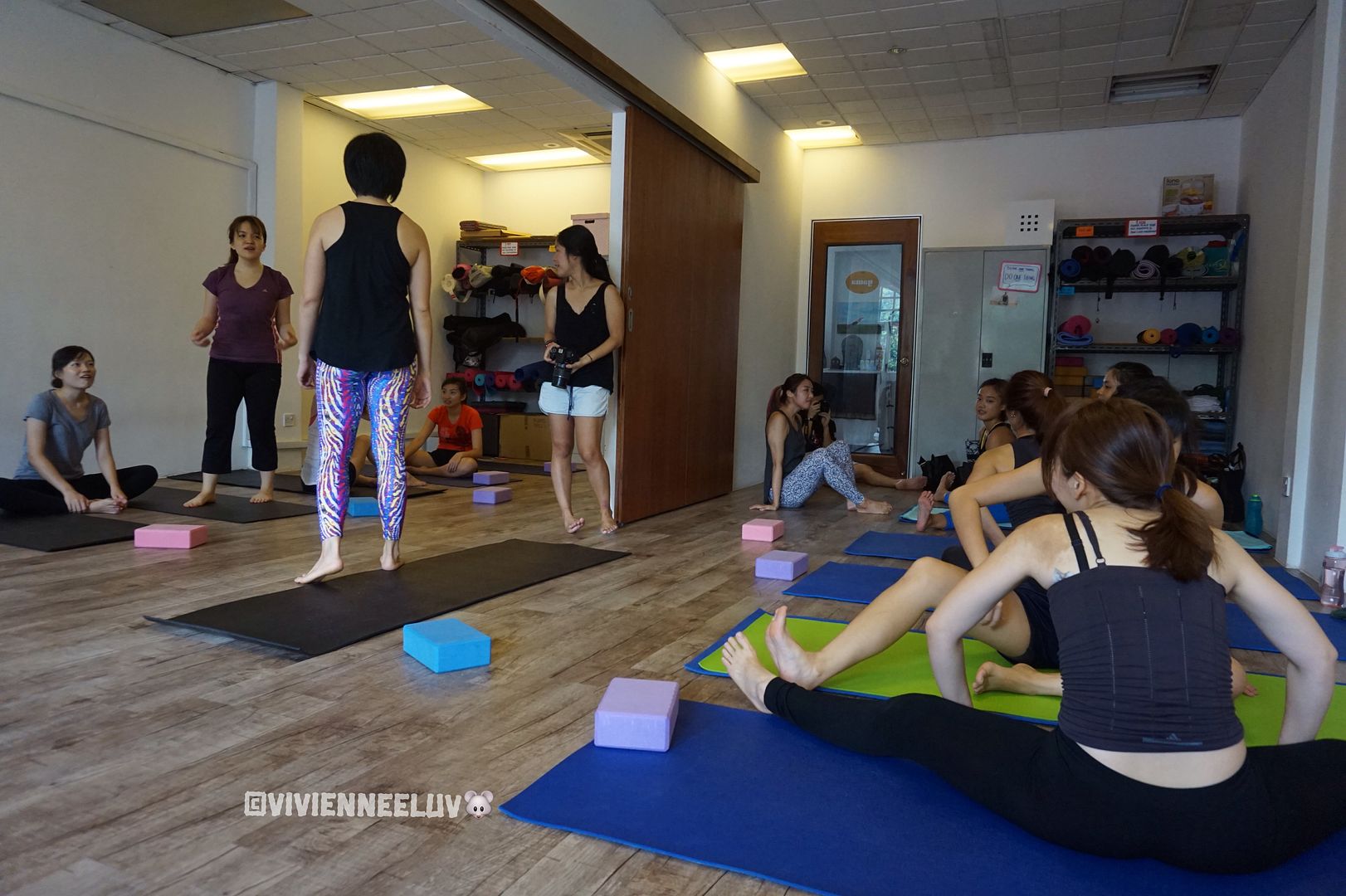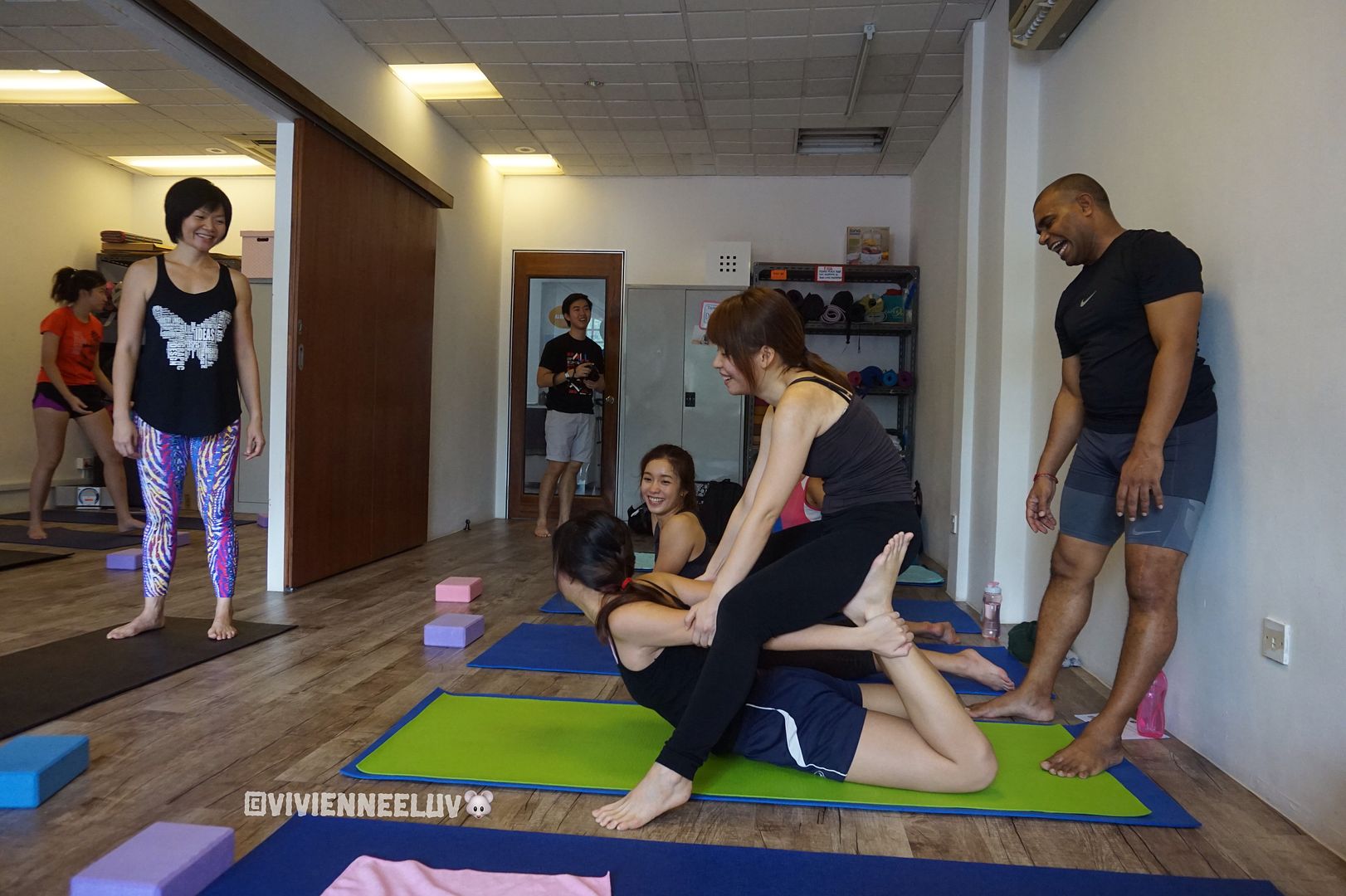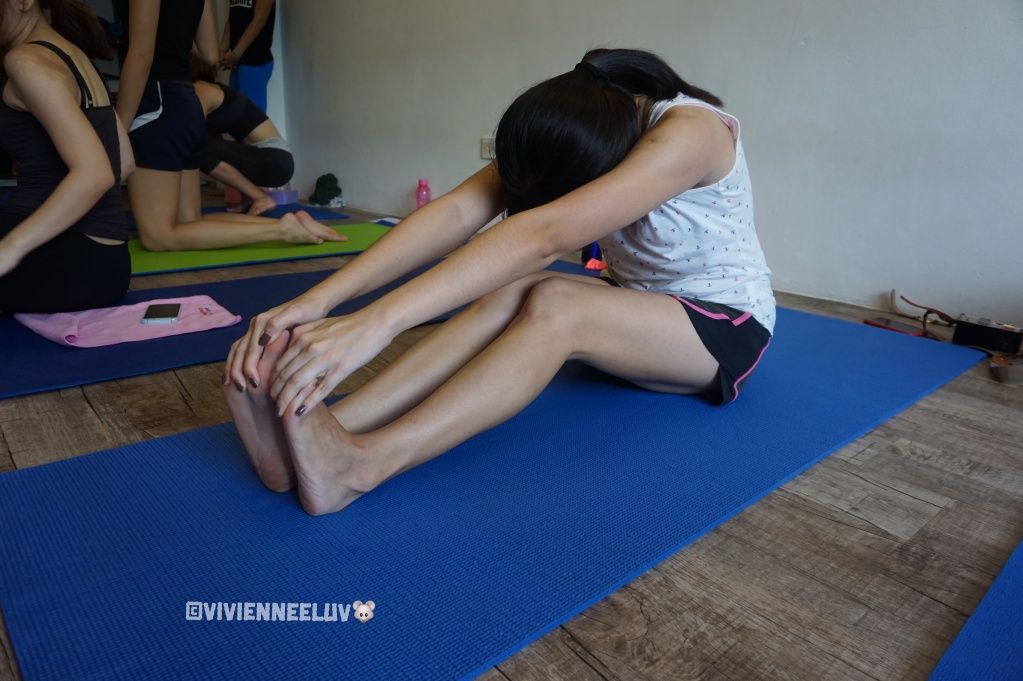 I can only touch my feet if I bend my leg :(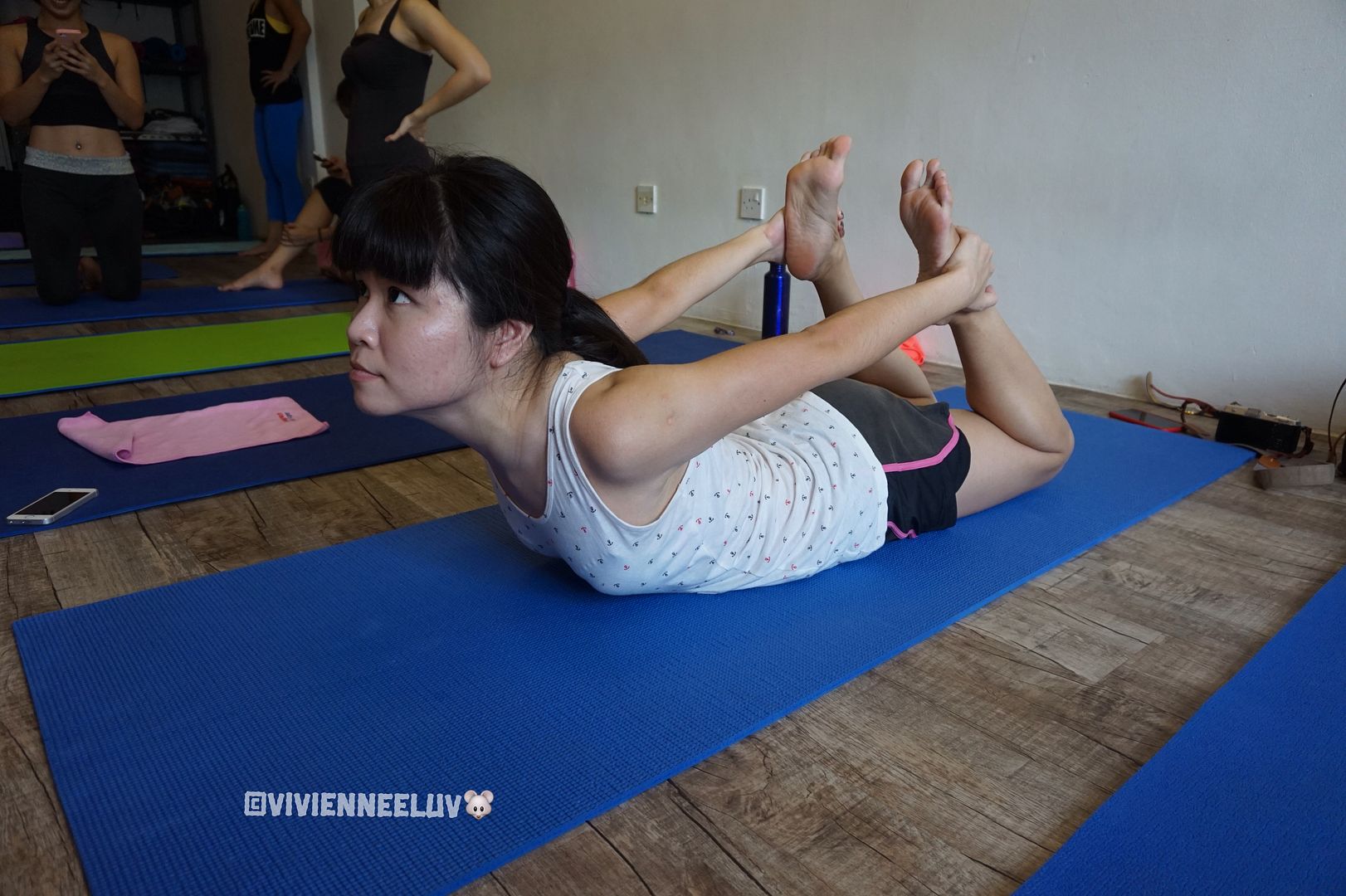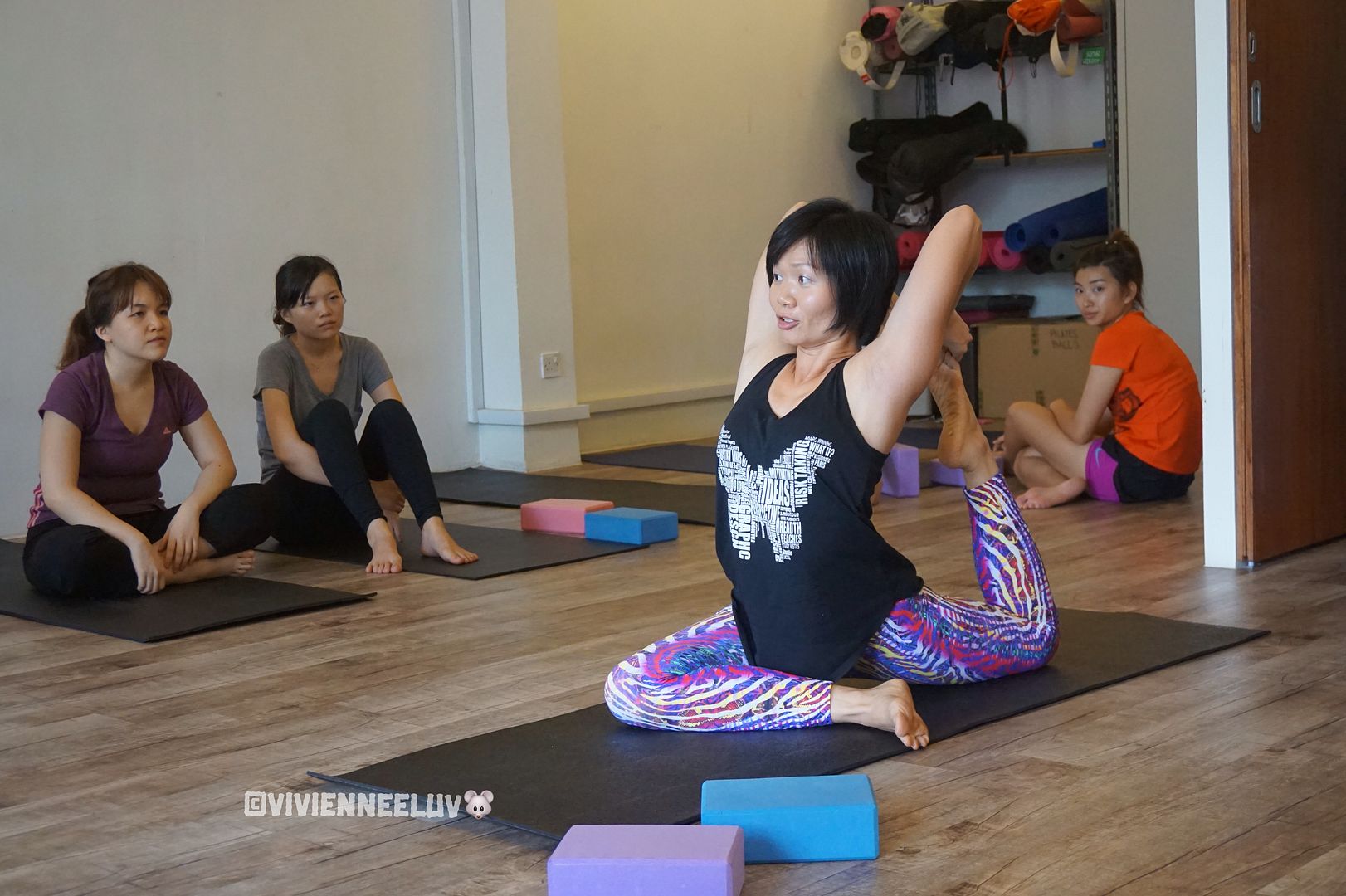 Master Wei Ling conducted the class on the 1st day.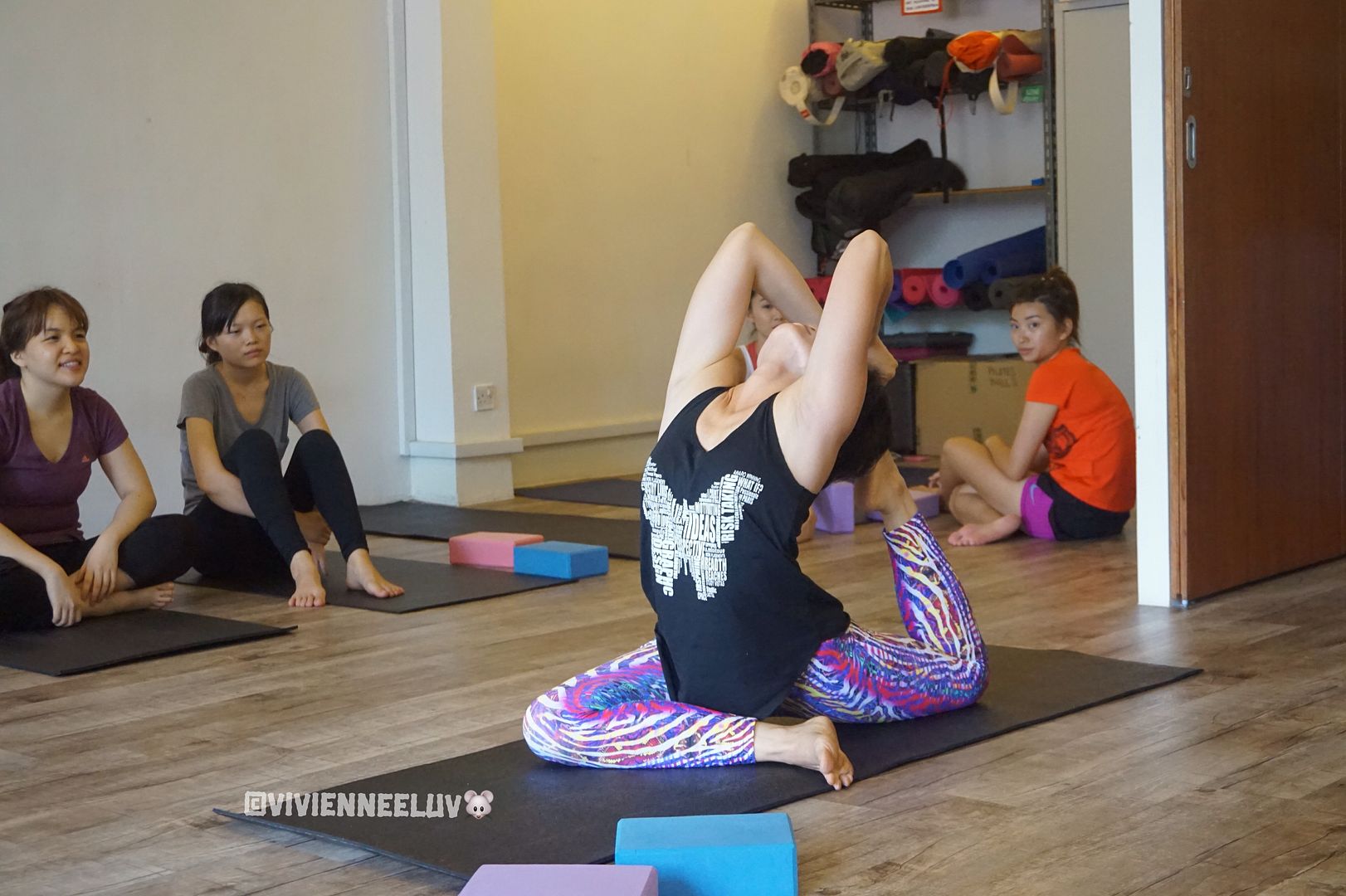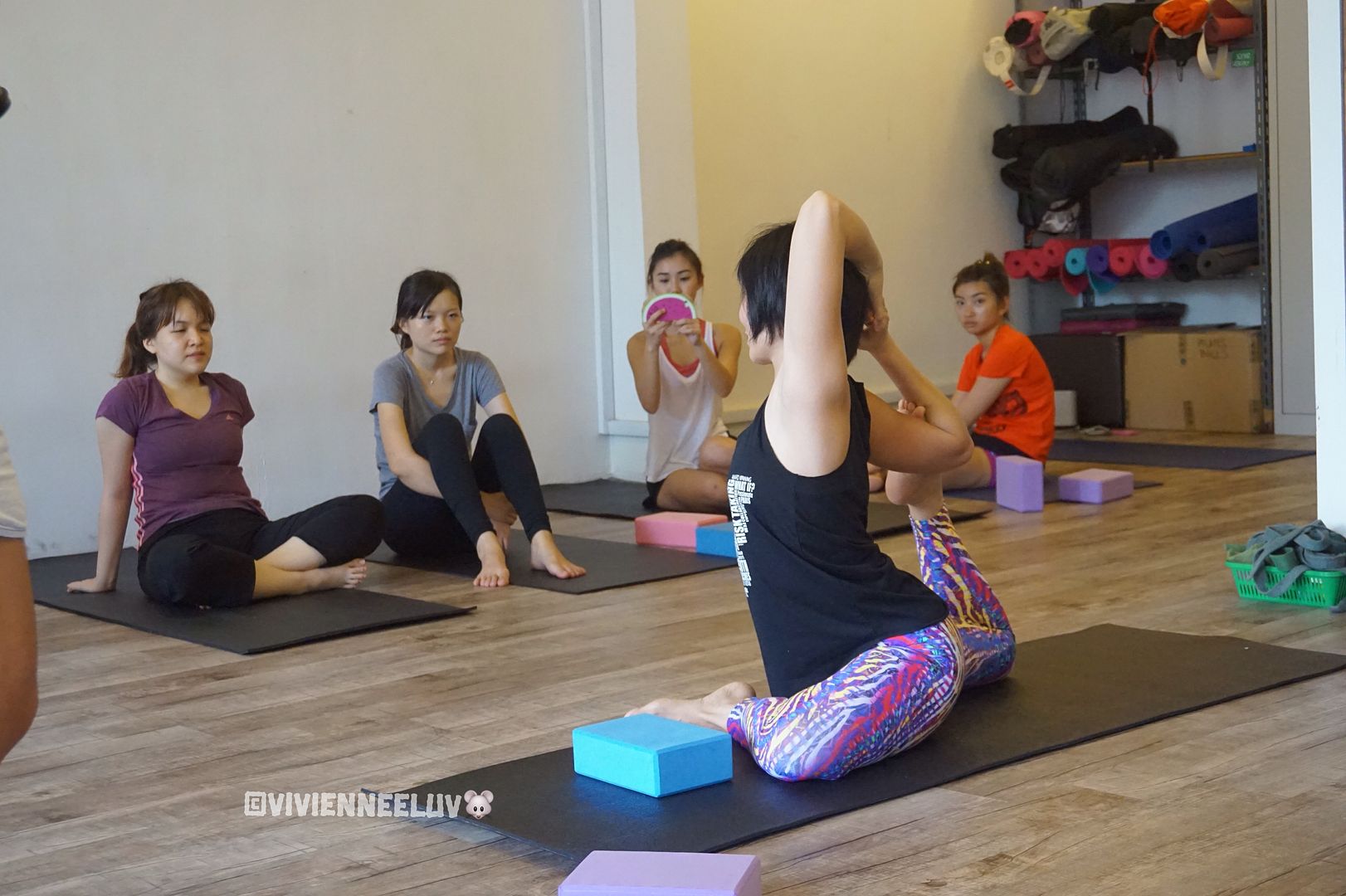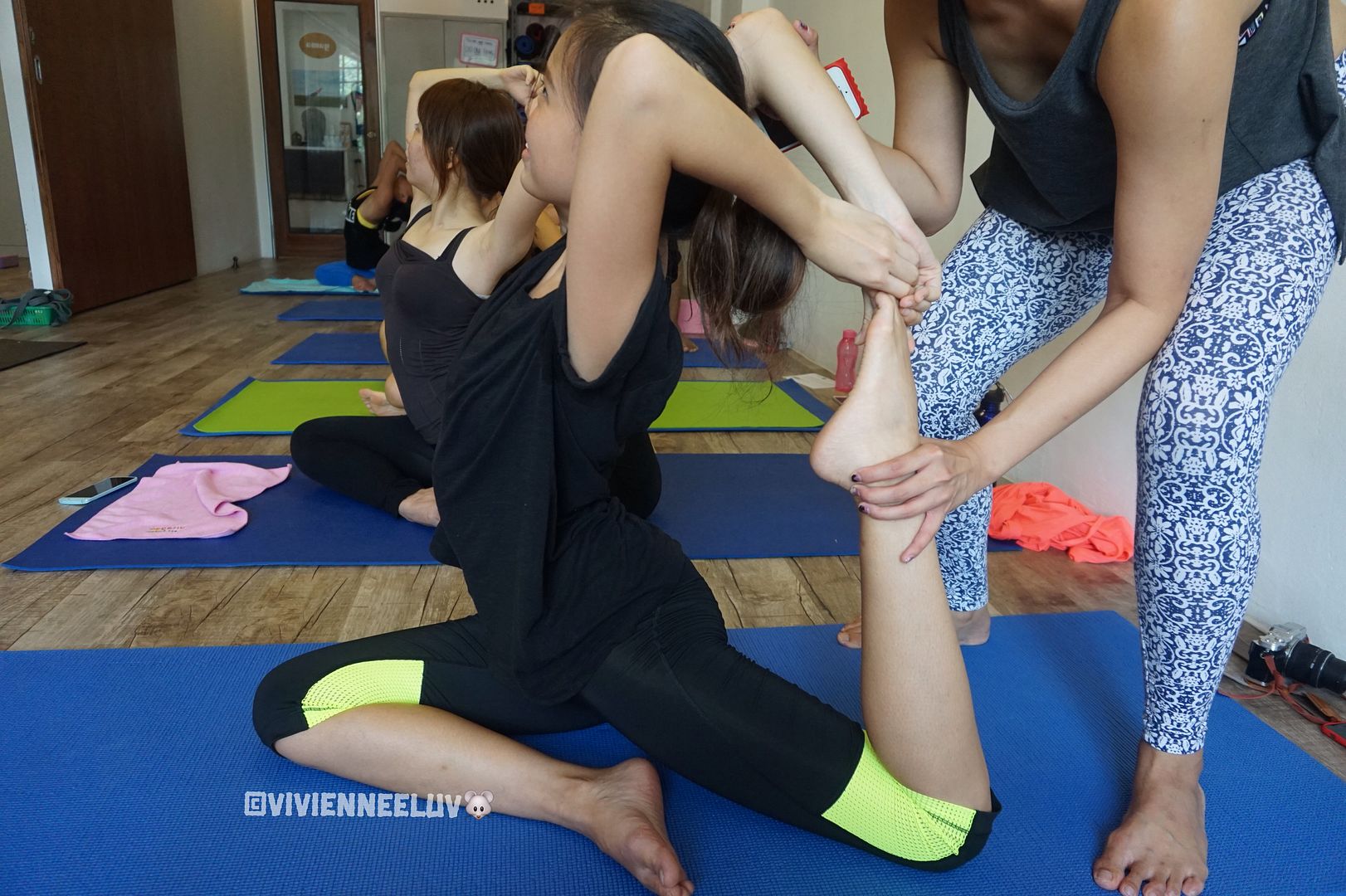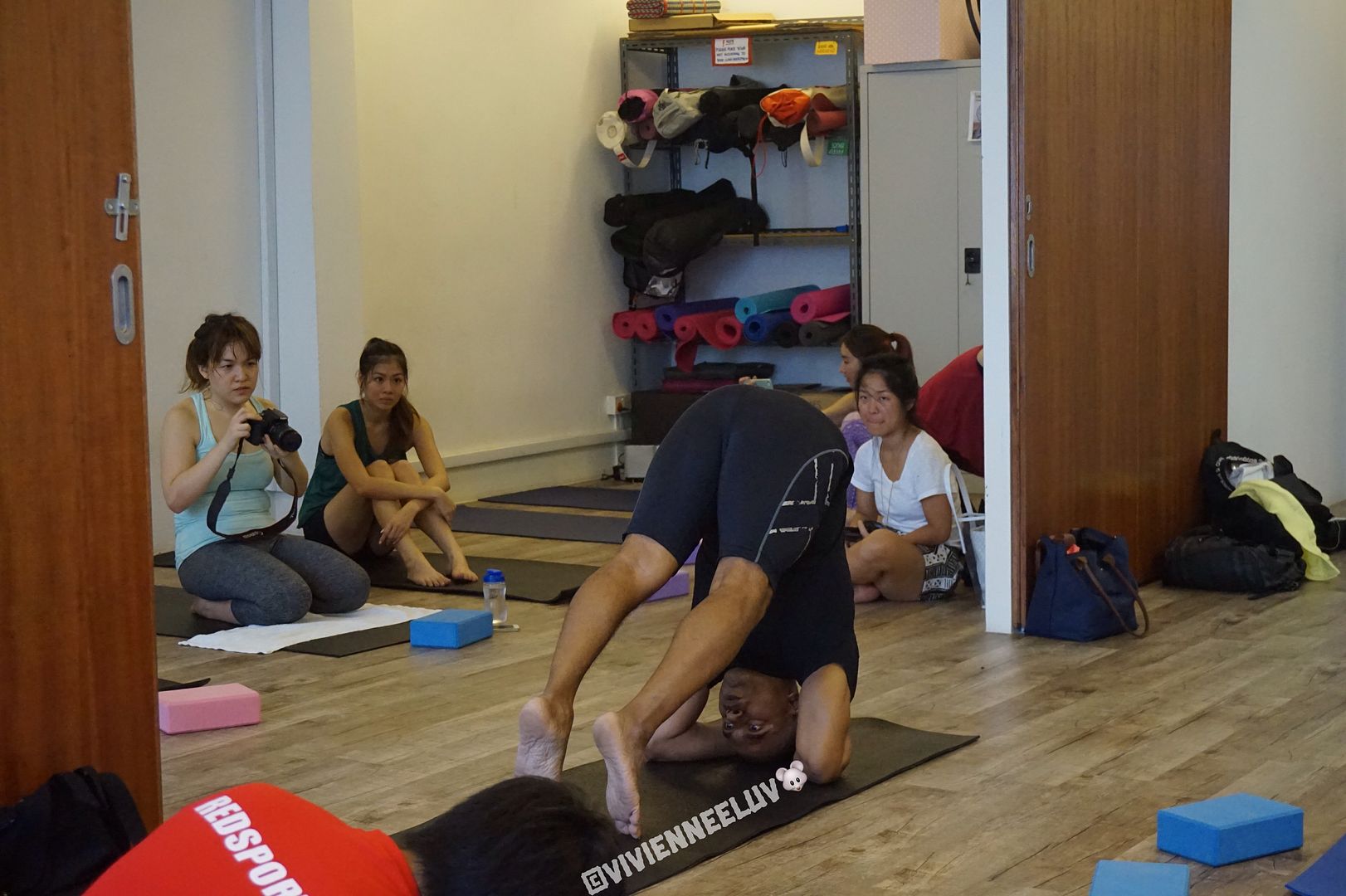 Master Paalu conducted the class on the 2nd day.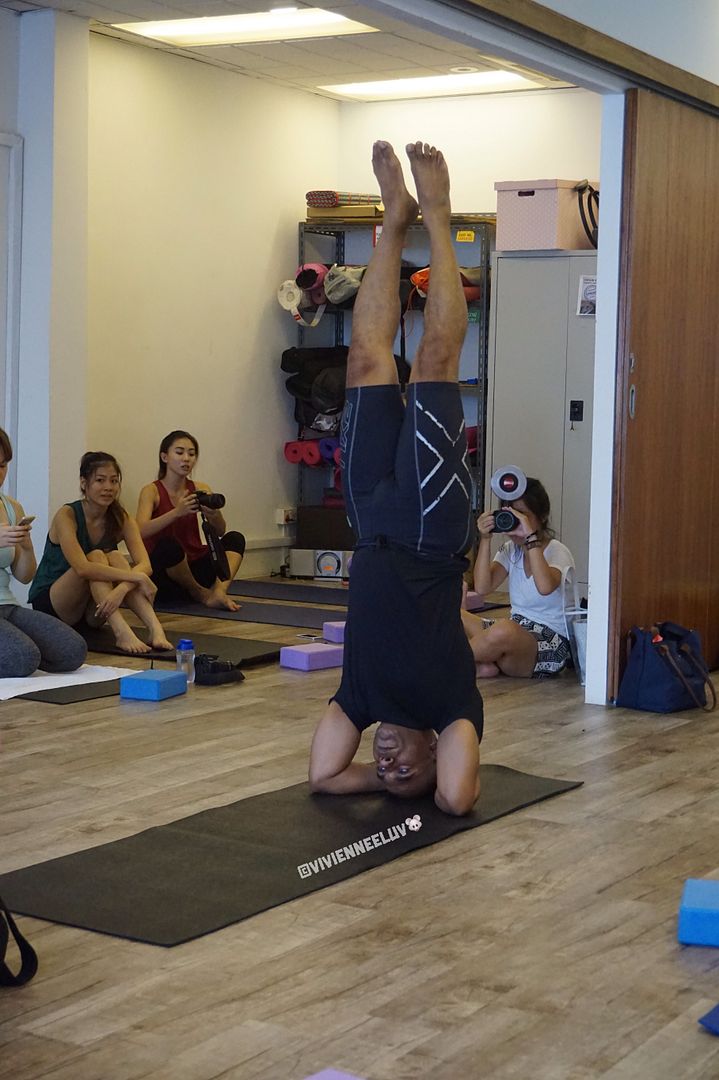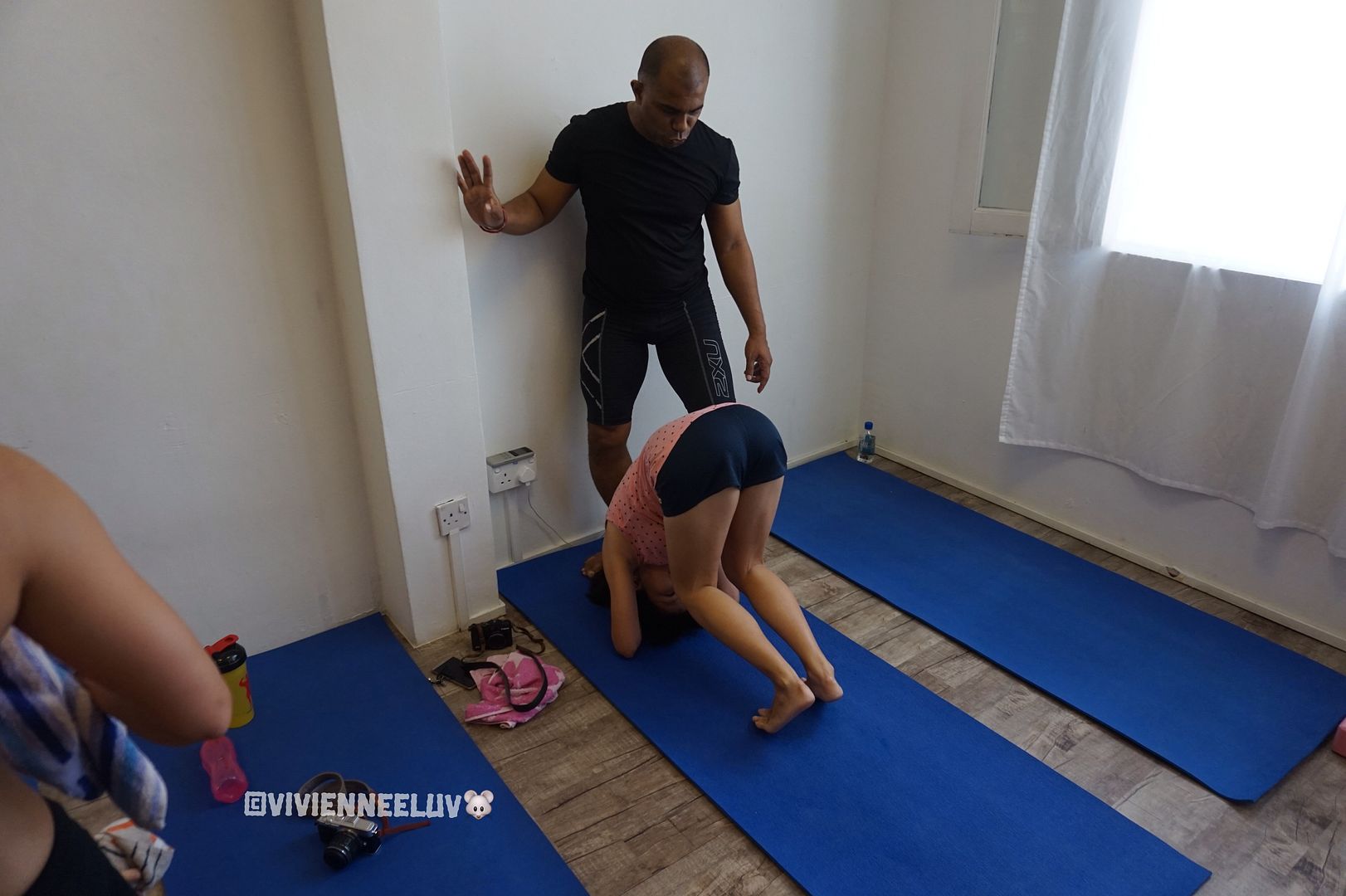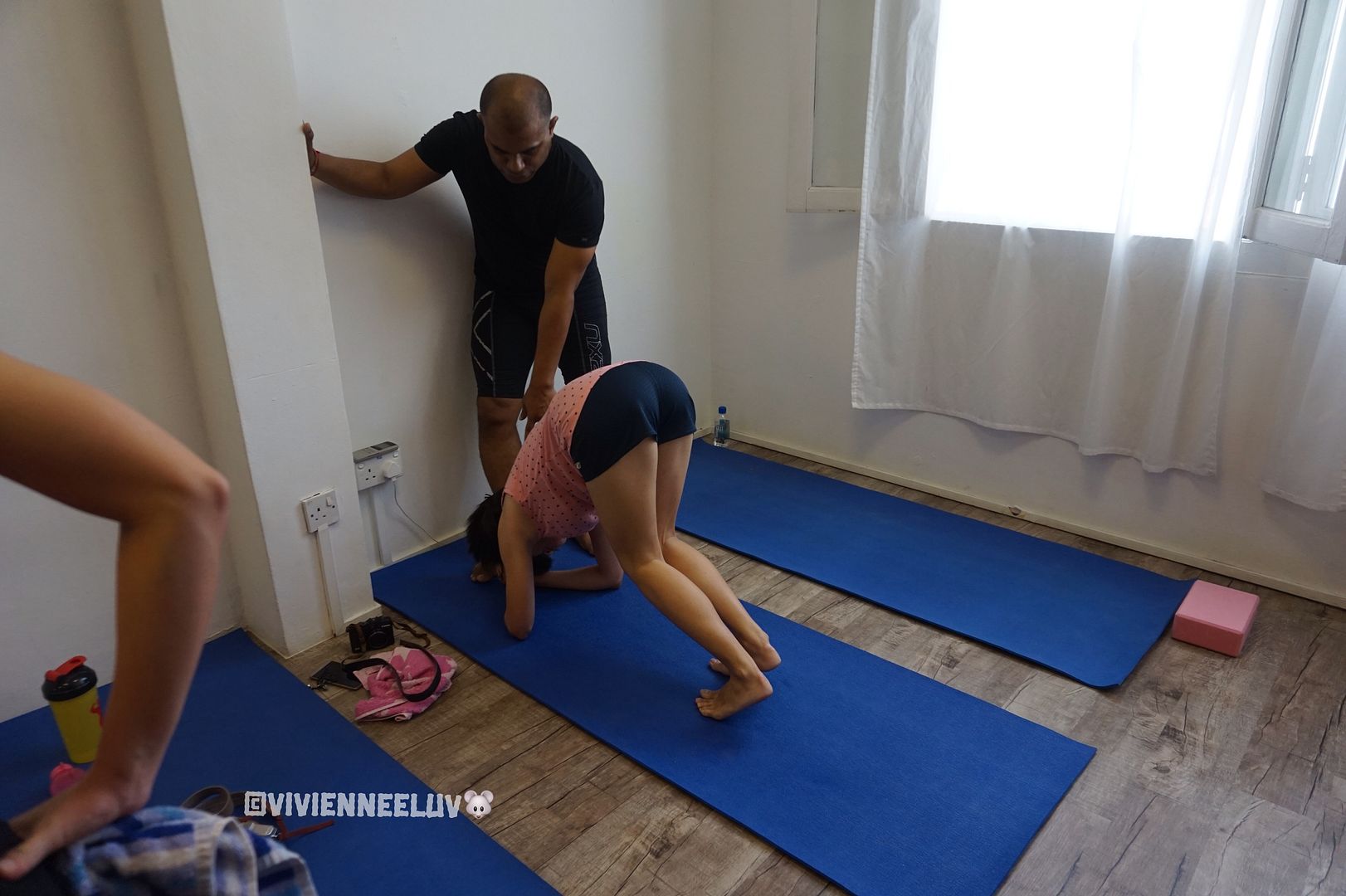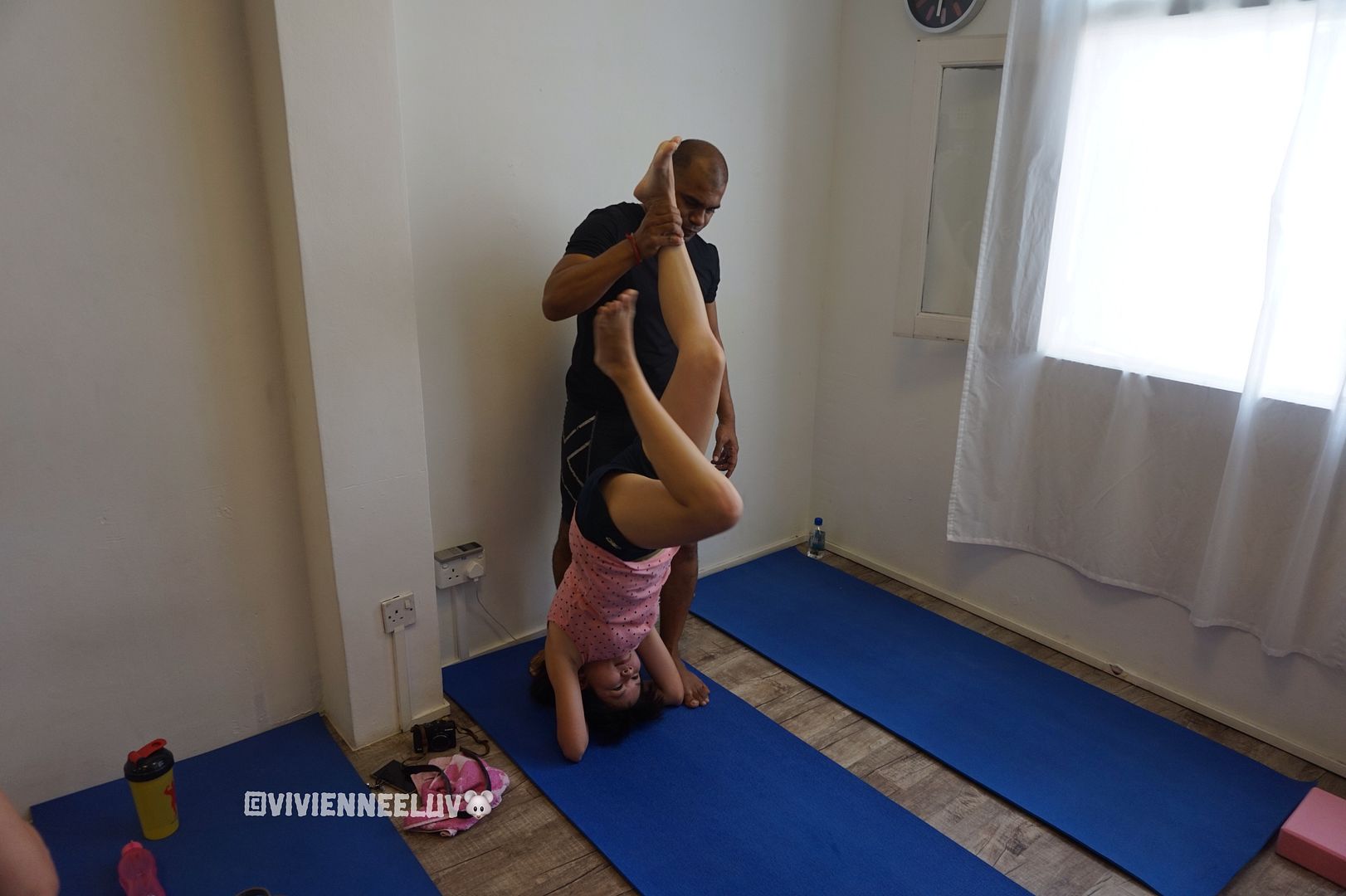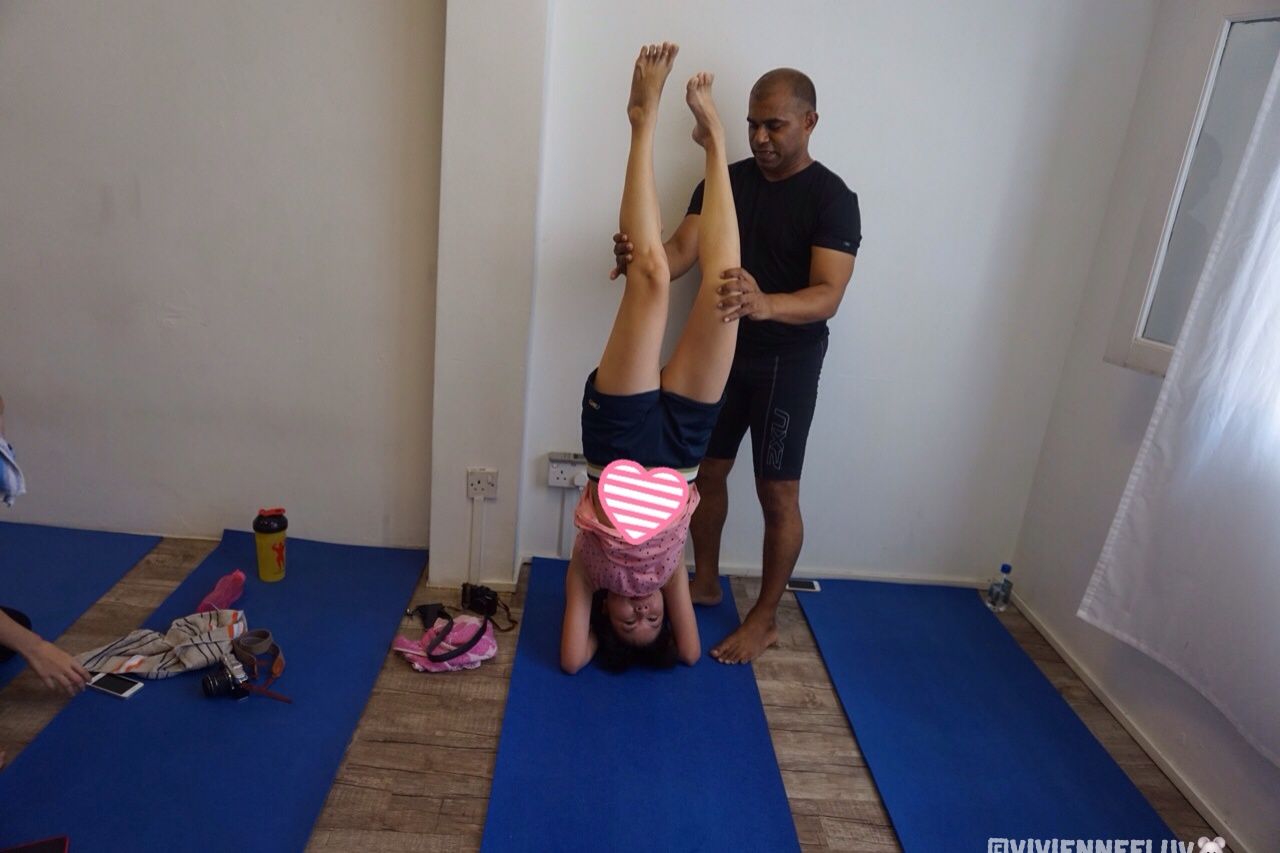 Doing the headstand! 2nd yoga class and we are doing it, some girls in this class are really awesome!
22 bloggers, 2 days. 1 will be chosen to be the ambassador!
After yoga class, we have ''lessons'' from: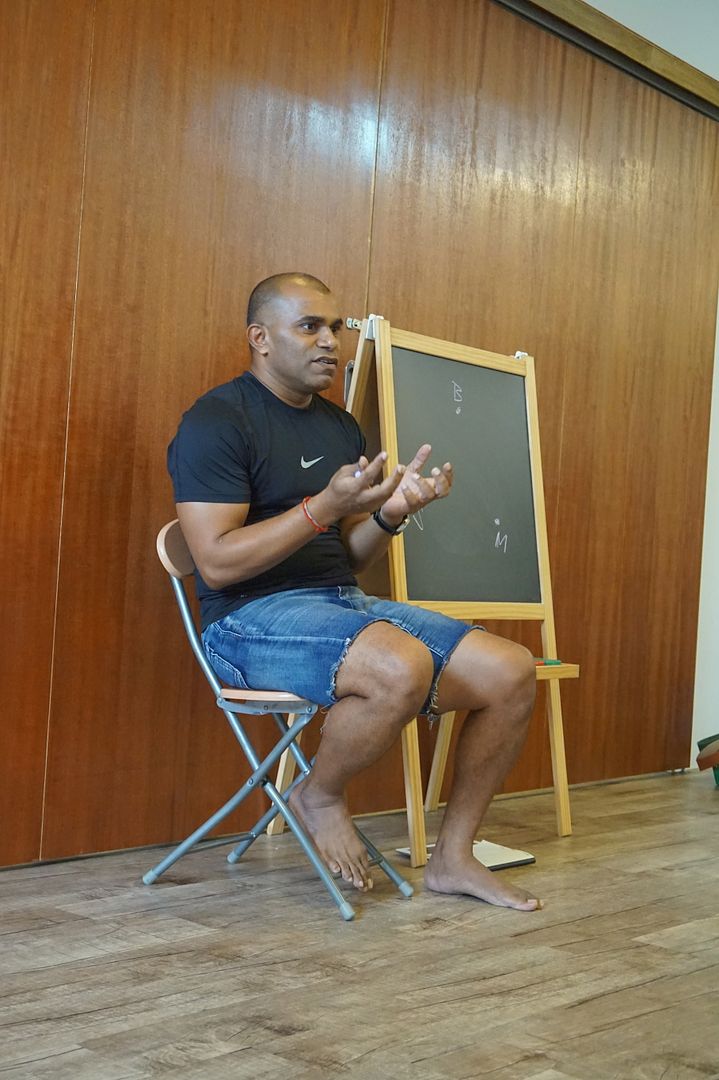 Master Paalu
& Master Wei Ling
RETAIL SHOP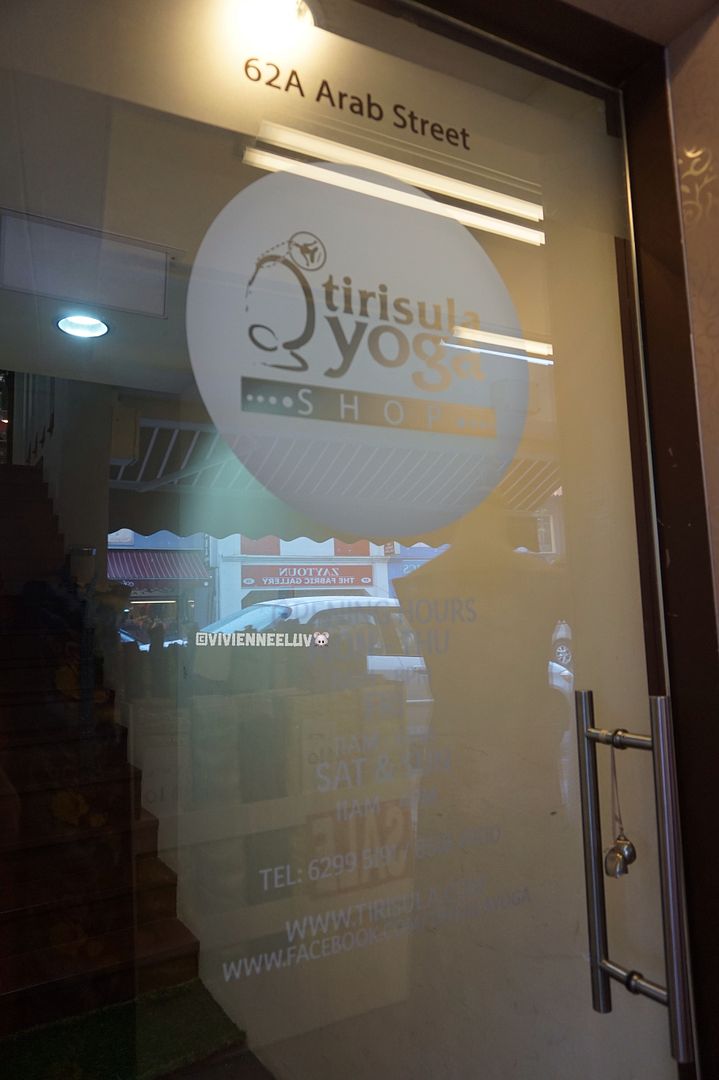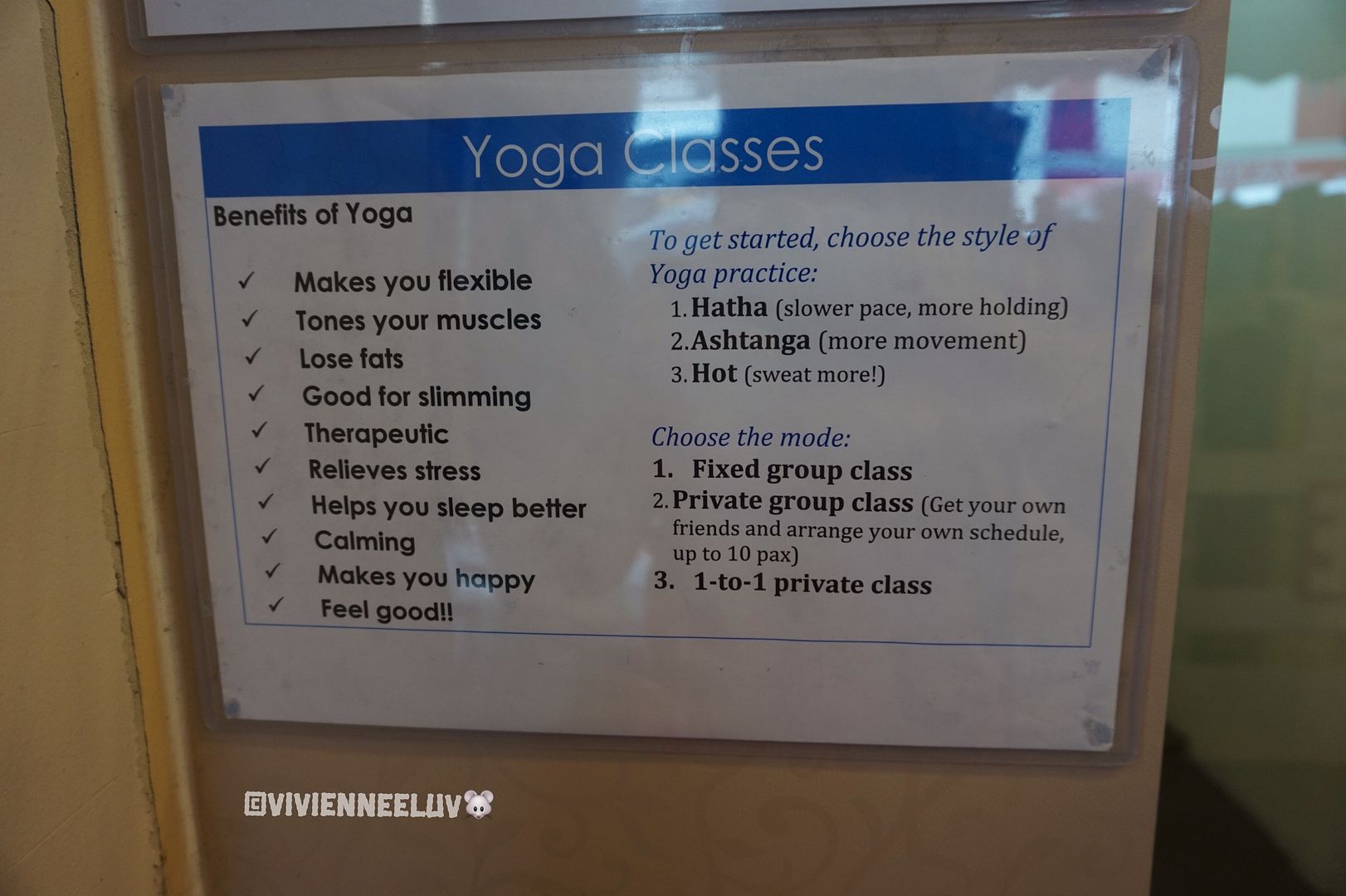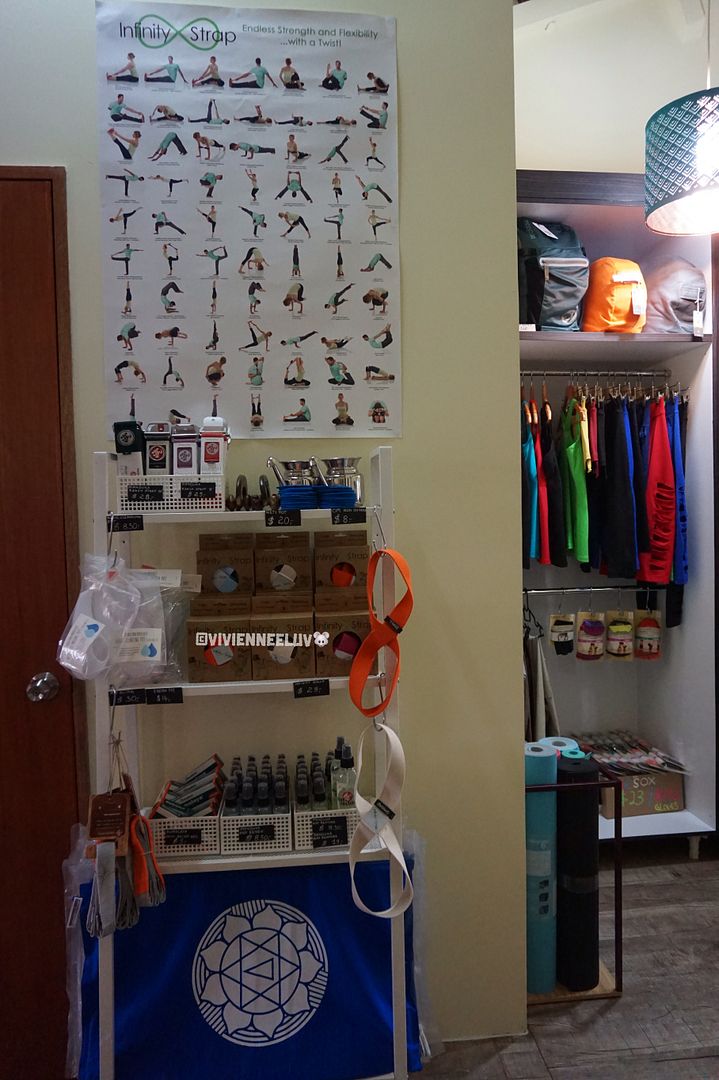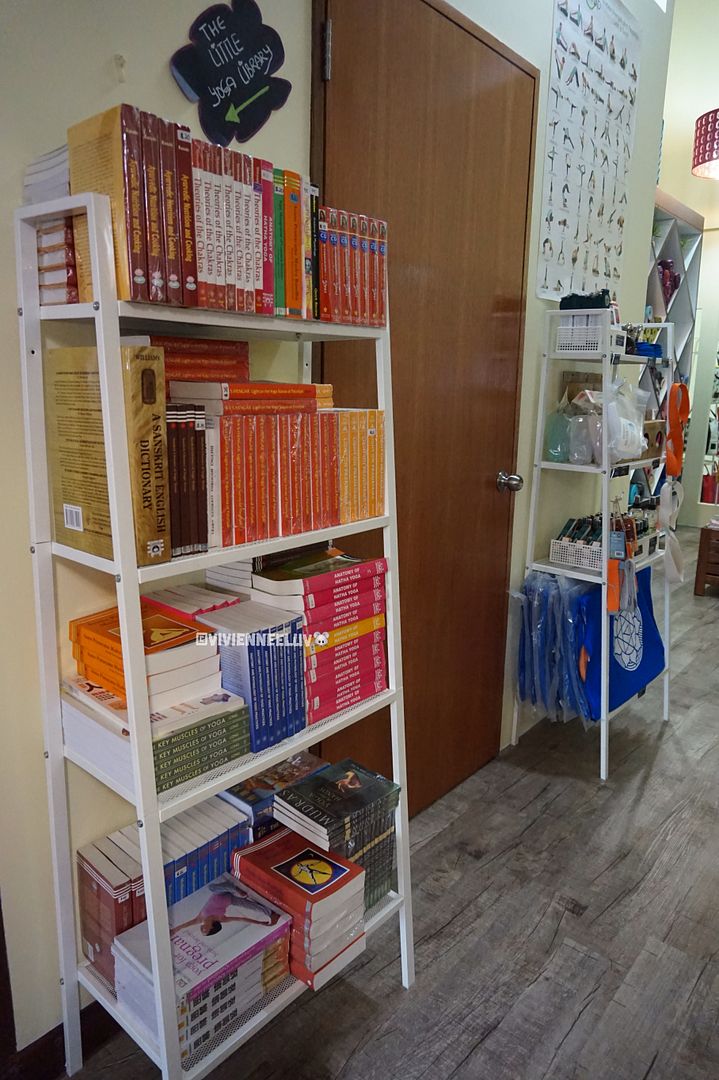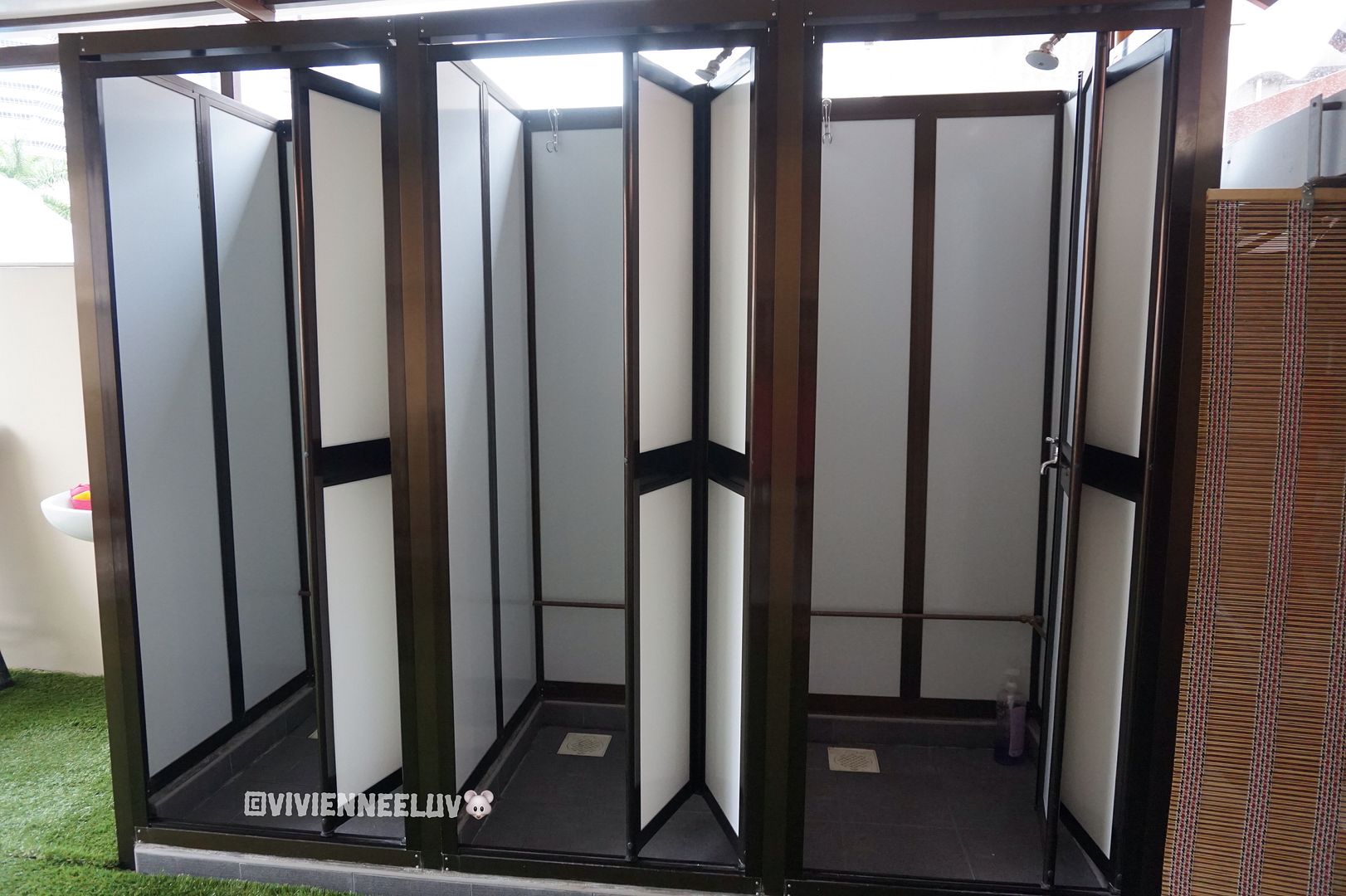 A nice outdoor area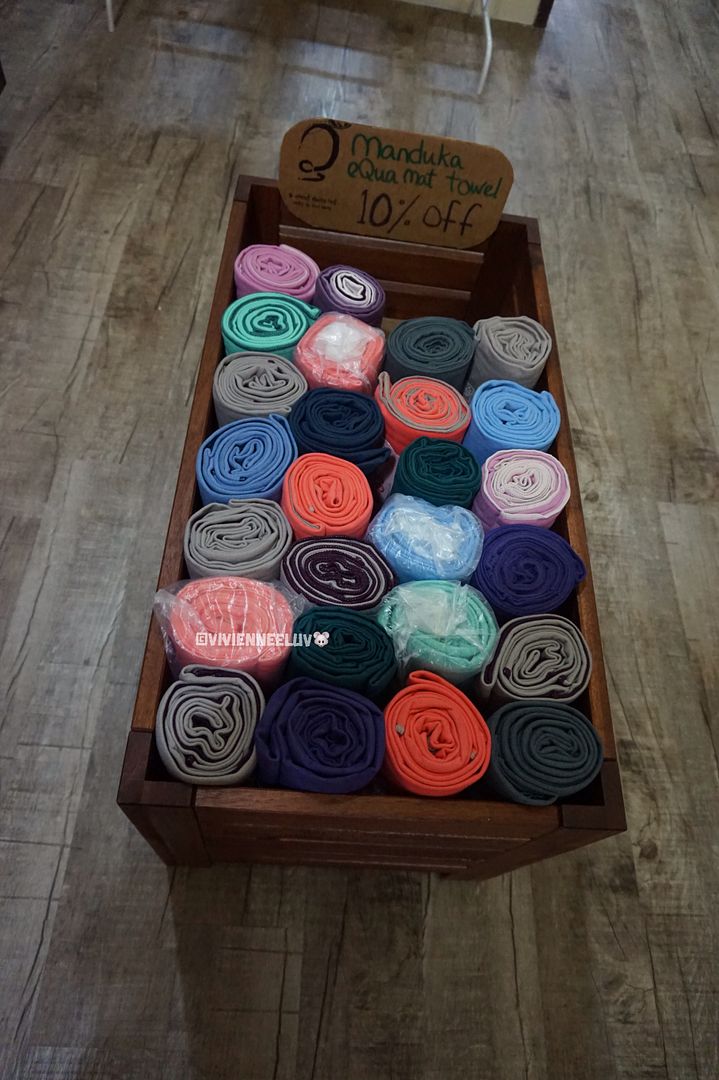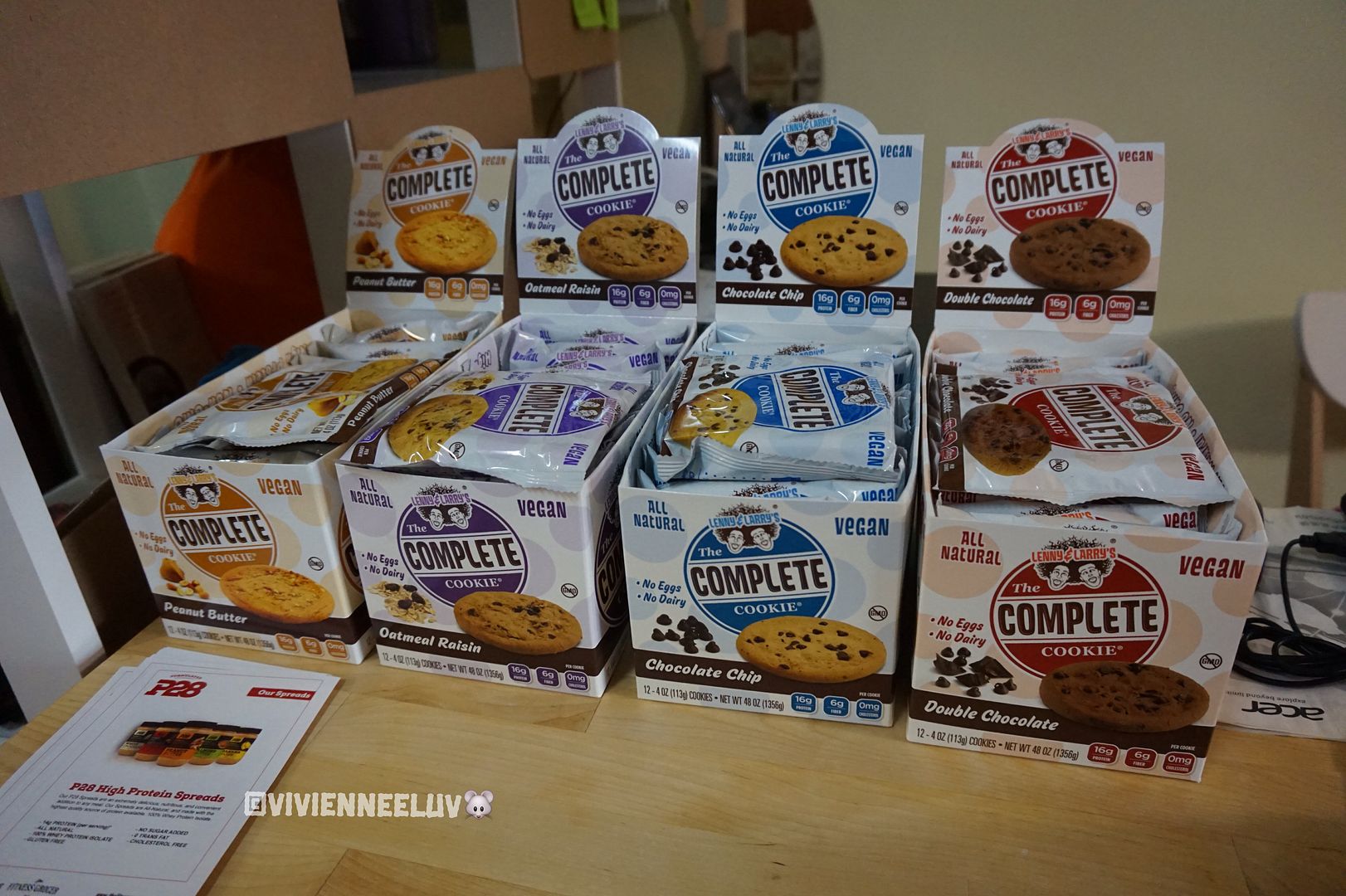 With Reni!
On the second day before going home. My eyes were closed but I still want to post as the 2 masters are smiling so happily!
Ok, a proper one! They are really awesome teachers!
Here are the photos from Tirisula Yoga: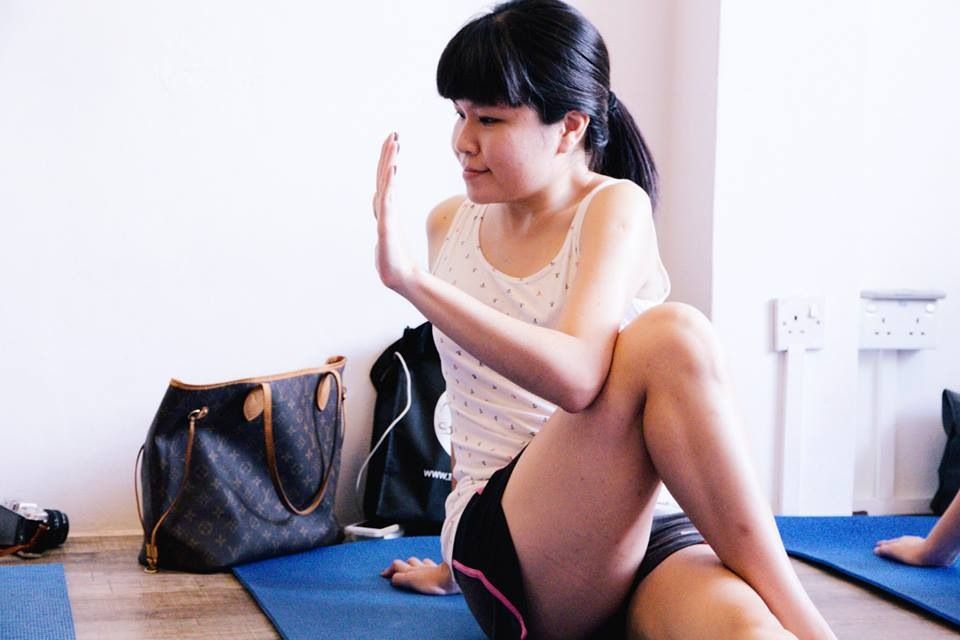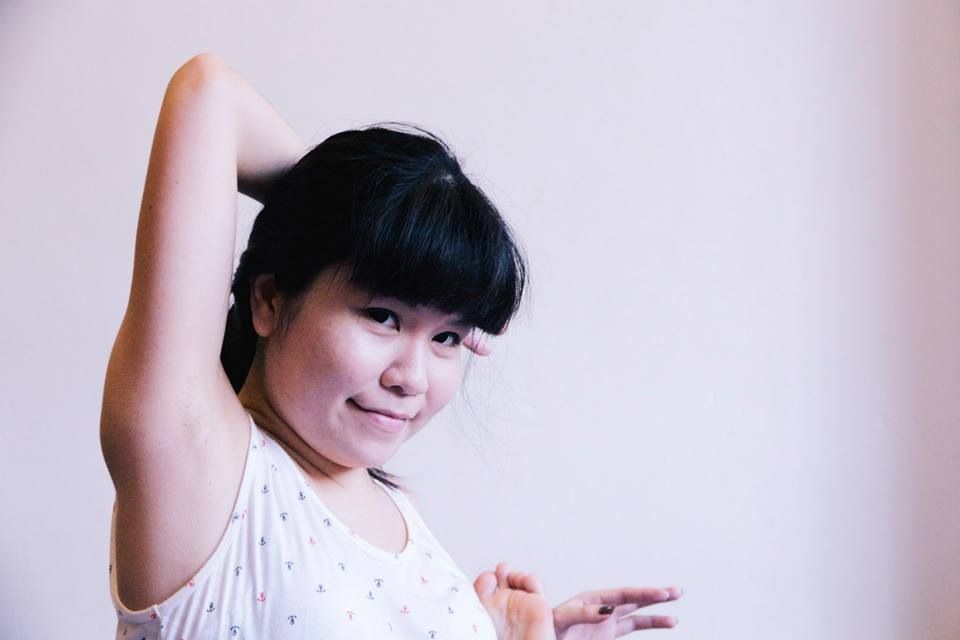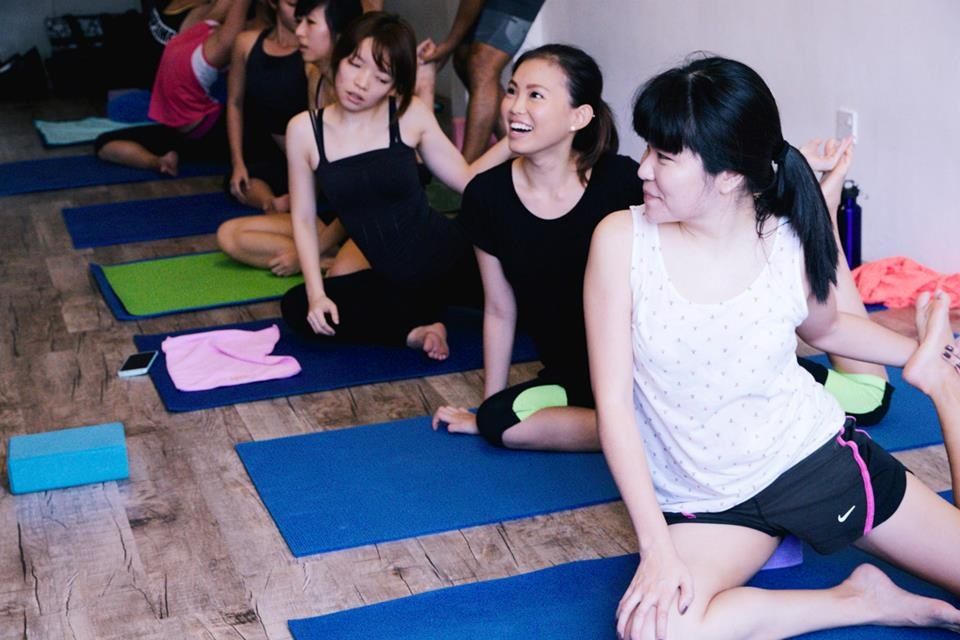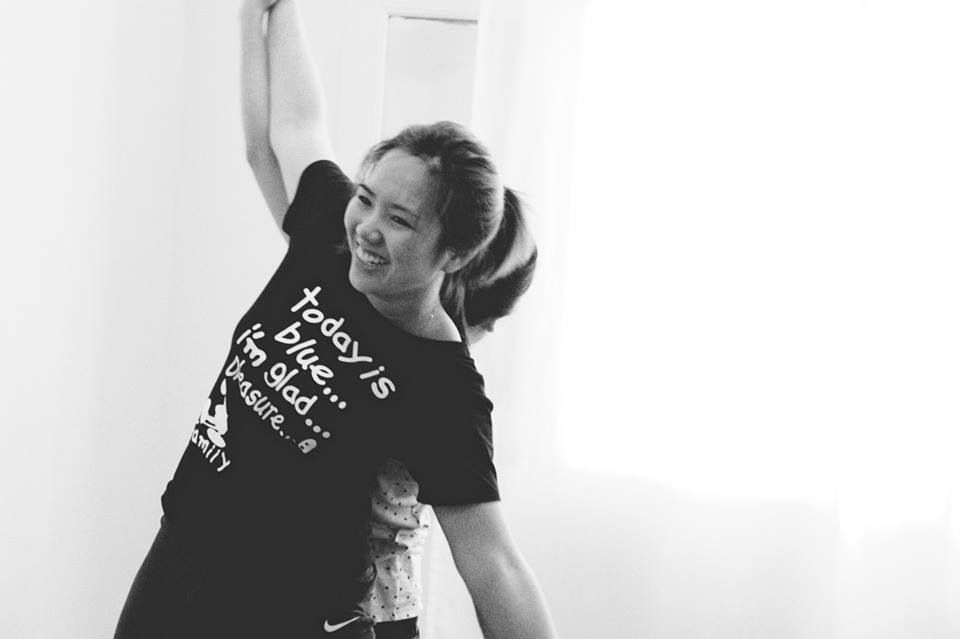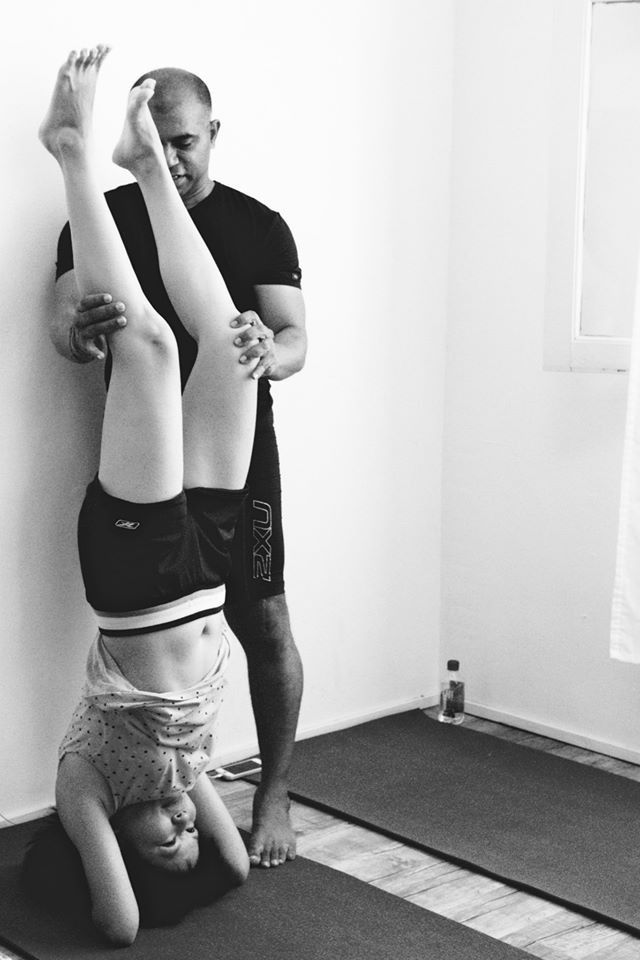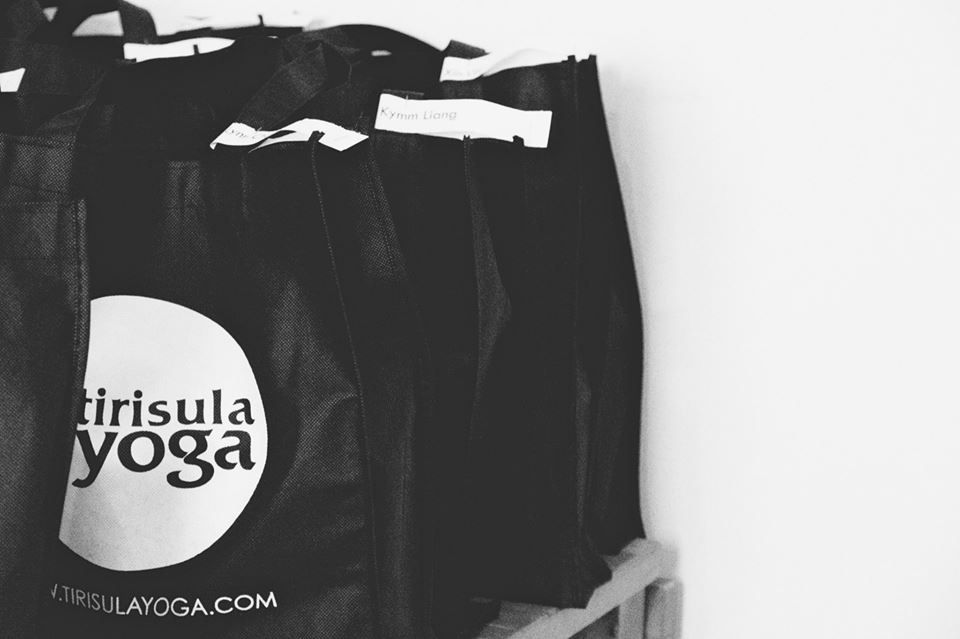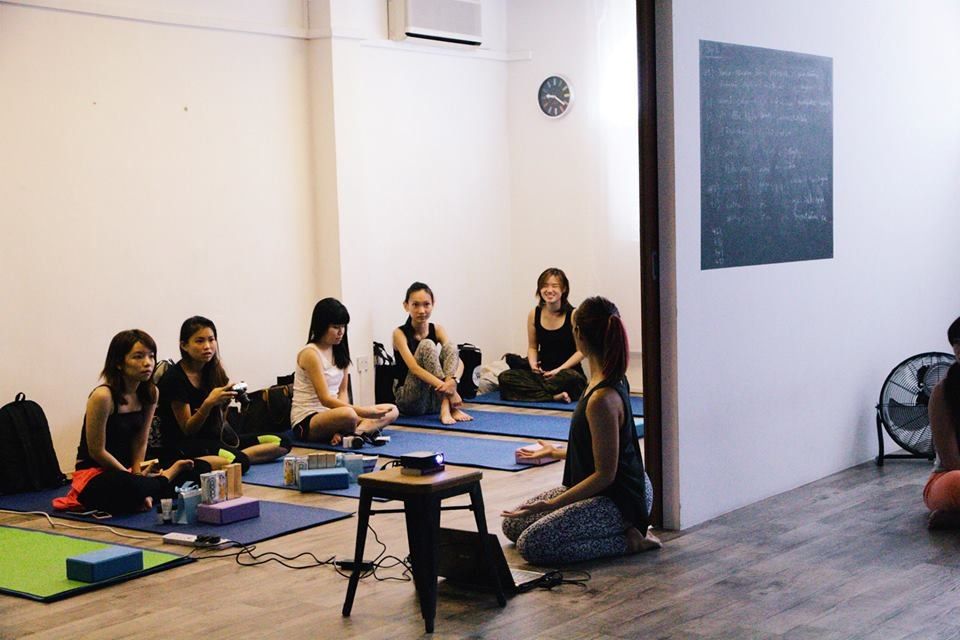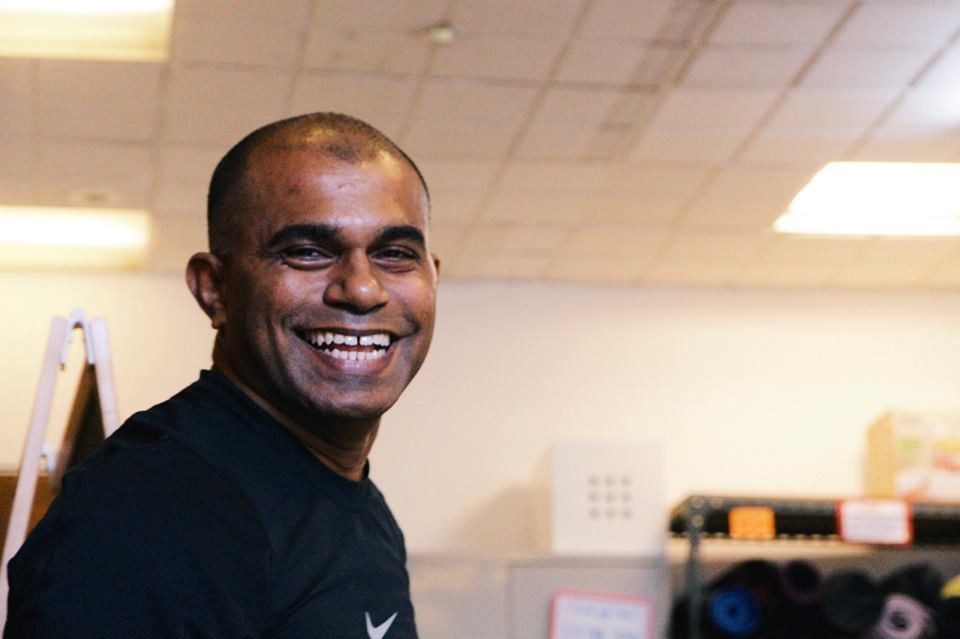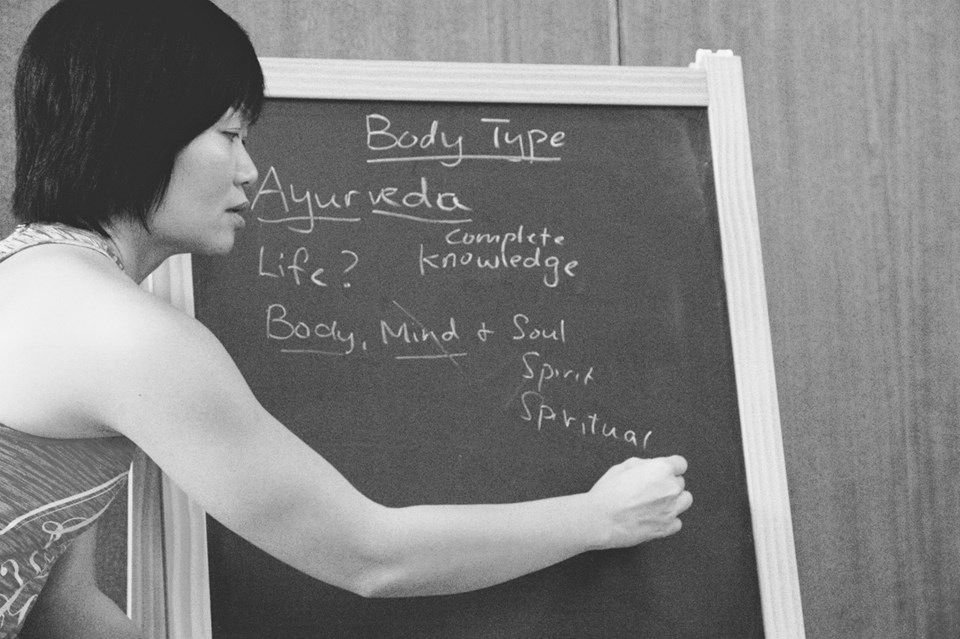 Thank you Tirisula Yoga for having me at the blogger's event! You guys opened my eyes to yoga, and thank you for preparing such yummy food for us to replenish our energy as well as organising of workshops & sponsors.
Check them out http://tirisulayoga.com