belif
We were honoured to attend belif's workshop, thanks to belif as well as Tirisula Yoga.
I went to belif's website and find their website very cute!
What makes belif stand out, since there are so many products in the market?
It is actually their truthful ingredients stated on their products.
No synthetic fragrances/colors/mineral oil/preservatives used.
Factors that affect your skin are:
Age, weather, lifestyle.
Basically to attain good skin, drink water, have a healthy diet and gentle facial products.
If you know me in real life, or had already read my page on my skin/face, you already know I have bad skin, I am so glad my facial therapist helped me a lot. Apart from diet, skincare is very important too!
Thank you belif, for these generous products of yours. I have already started on these for about 4 days, so far so good!
I can feel my skin feeling more supple, more hydrated the next morning after washing my face.
I only used belif's above products at night as in the day I have my set of skincare products from my facial therapist.
Bascially the skin care routine should follow this way:
Grabbed this from belif's website.
And these are some pictures I took during the workshop: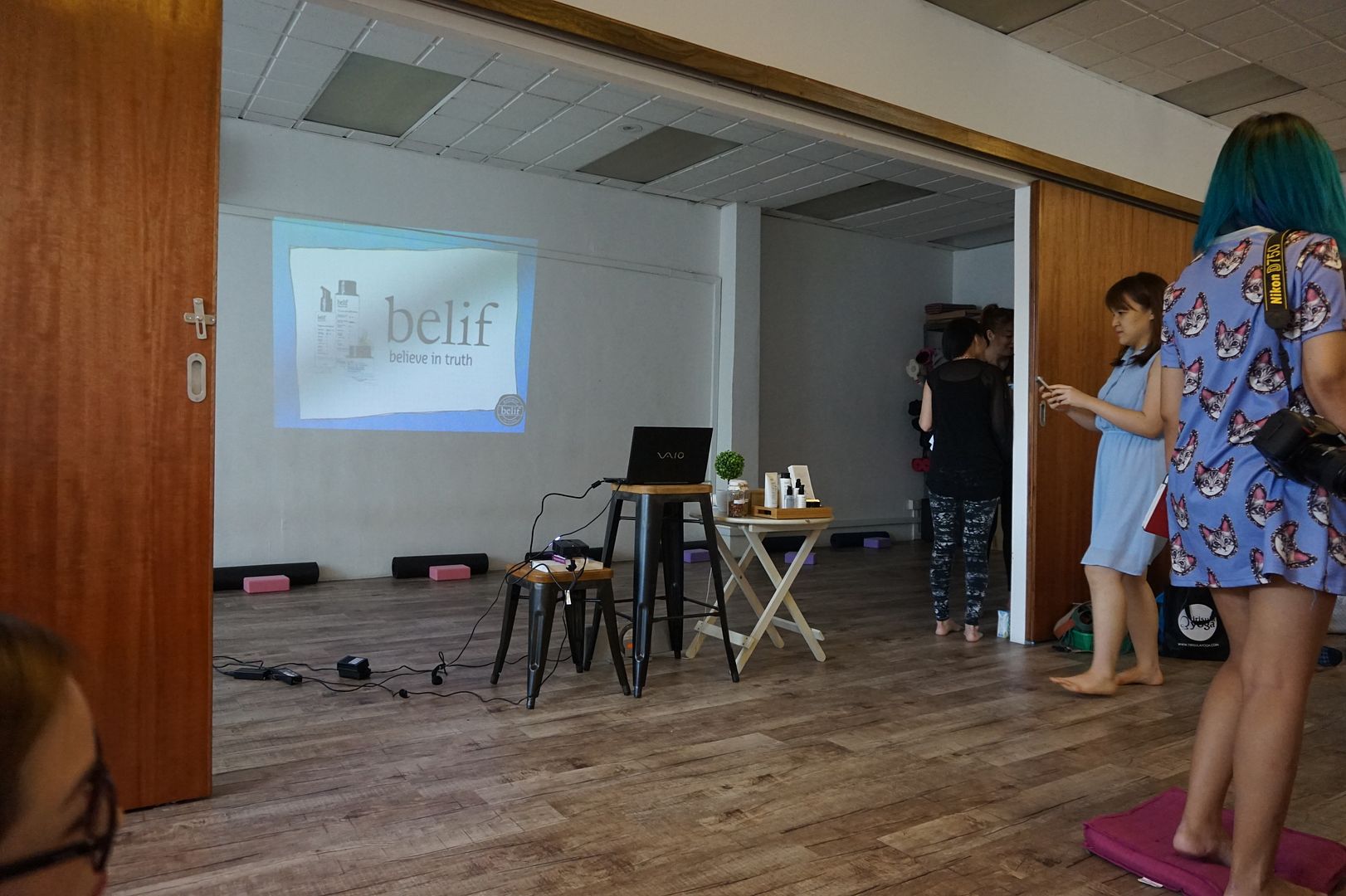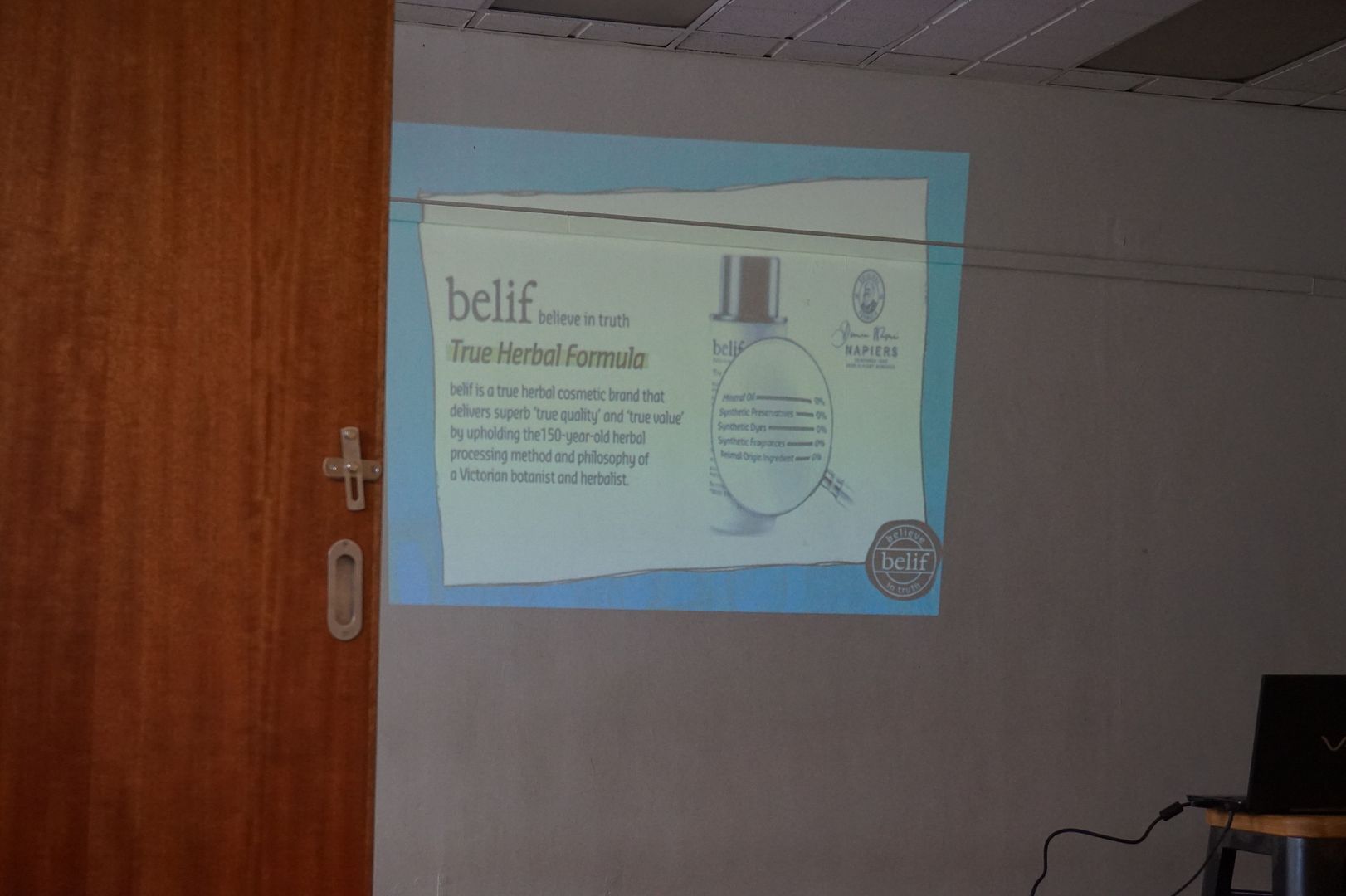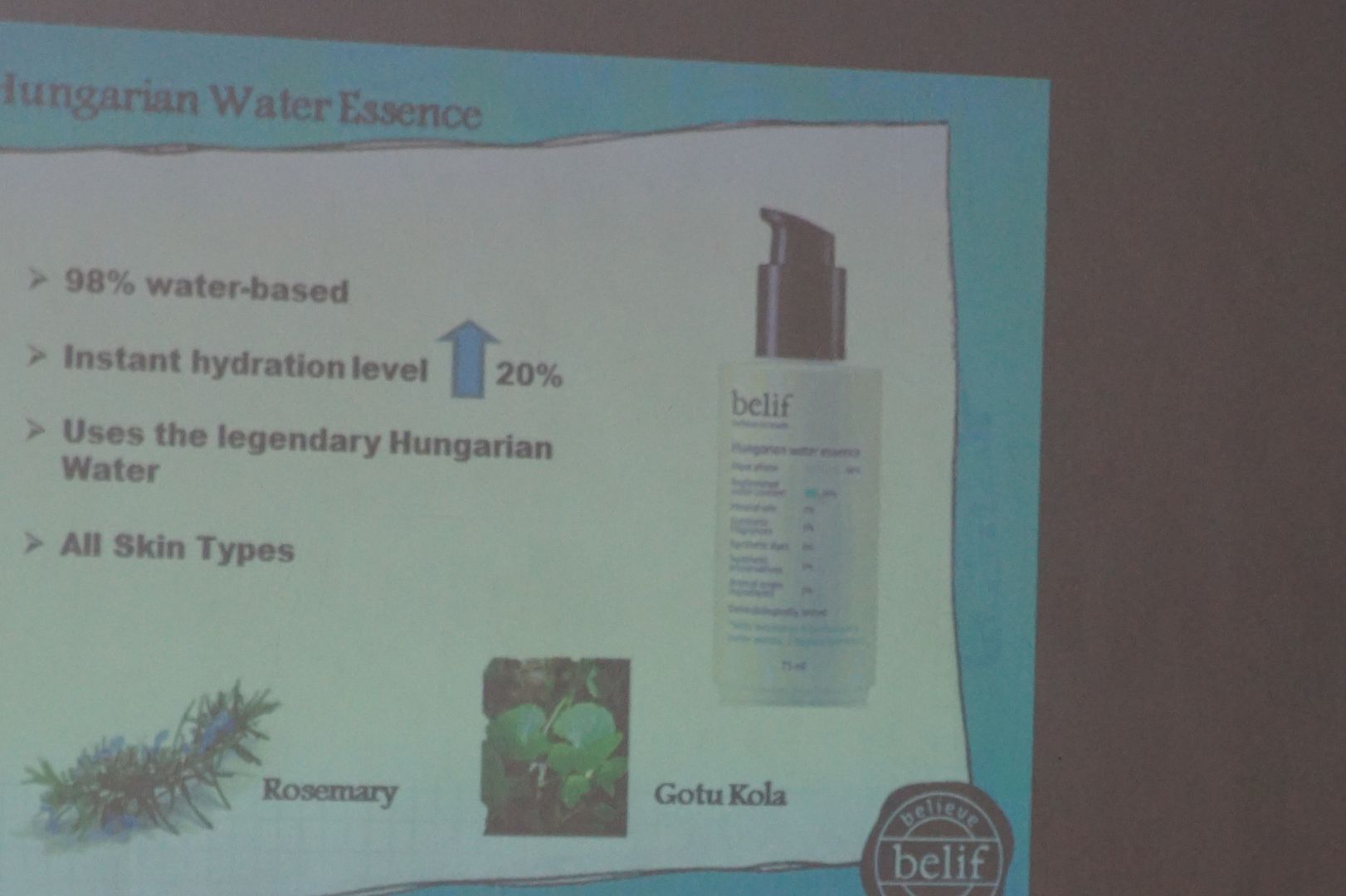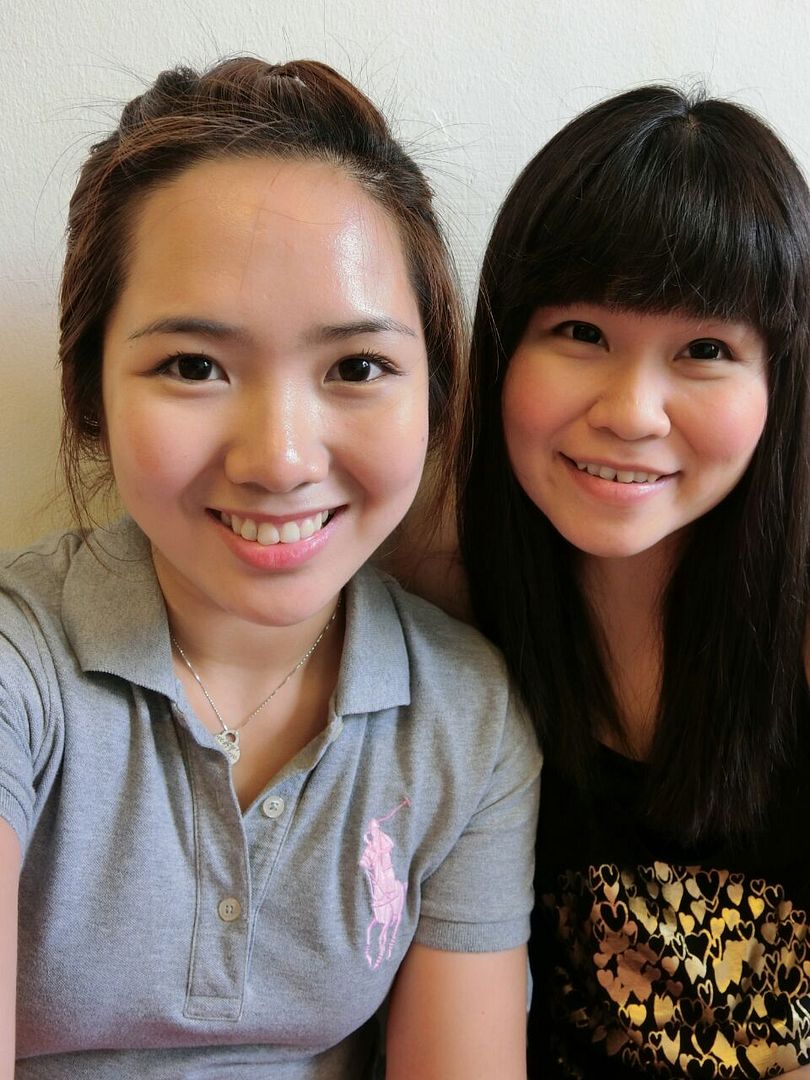 Cheers to good skin! Thank you belif & Tirisula Yoga!