I went home straight after work, feeling tired and drained 1 weekday evening.
Bought brother a big bottle of Nutella, and I thought I could make myself a sweet treat dessert or dinner if it is considered as a dinner.
If you know me, I will make Kueh Lapis every CNY so, I have stock for vanilla essence & cinnamon powder.
Just want to share this anyhow recipe, I thought it taste good!
Ingredient
s:
2 slices of bread (I use wholewheat bread thats why my bread is a little dark in colour)
1 egg
1 tbsp fresh milk
1/4 tsp cinnamon powder
1/4 tsp vanilla essence
1 tbsp oil/butter (I use SCS butter to give it an additional fragrance)
3 tbsp nutella
Actually I didn't really measure the cinnamon powder and vanilla essence, its free & easy, just put what you like.
Steps:
1) Spread nutella in between the 2 slices of bread. Don't have to be 3 tbsp, but 3 tbsp you will get this effect you see in the picture. :P
2) Beat egg, add milk, cinnamon powder & vanilla essence. Dip bread into the egg and coat evenly.
3) Heat oil/butter in a pan, and once heated, pan fry the bread till golden brown. Cut and serve.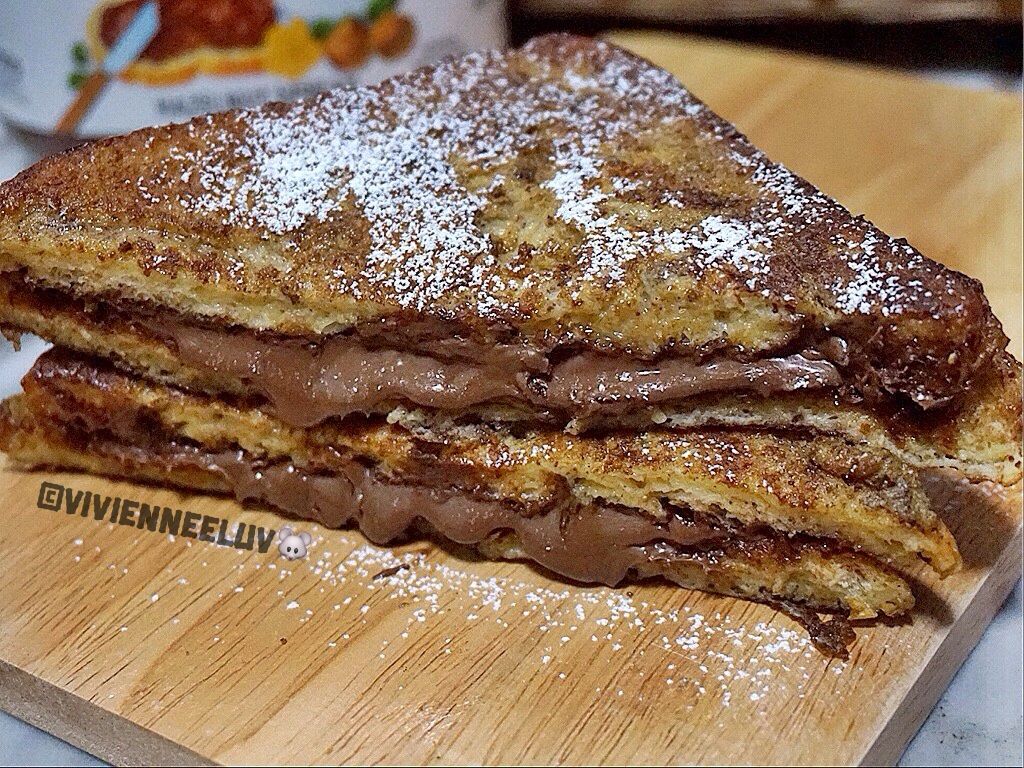 Easy as that and its very filling!