ELEMENTS BY HOME-FIX 
Address: 6 Raffles Boulevard, #02-248/249 Marina Square Singapore 039594
Tel: +65 68832038
Opening Hours: 10am to 10pm daily
ESTABLISHED HOME IMPROVEMENT STORE HOME-FIX UNVEILS ELEMENTS BY HOME-FIX:
Trailblazing concept shop promises to be a one-stop provider of the A to Z to transform a house into a home.
First of all, congratulations to our l
eading local home improvement and lifestyle store Home-Fix! Home-Fix introduces Elements by Home-Fix at Marina Square; a trendsetting holistic concept that offers more than fundamental hardware, but also the 'software' that transforms a house into a home.
Elements by Home-Fix was launched in conjunction with Home-Fix's 21st birthday this year, this new venture marks the coming of age of this stalwart Singapore brand with humble beginnings as a family-owned hardware shop at Siglap Centre. As the name suggests, Elements by Home-Fix sets its sight on providing all essential components and services for each and every part of the house, be it the living room, bathroom, shower, bedroom and even garden. Conceptualised to meet changing consumer needs and preferences, the
8,705 square feet s
pace also presents a truly refreshing and inviting setting which aims to deliver an inspirational and all-rounded shopping experience.
Home-Fix has grown into a chain of 22 stores with an additional 9 in Malaysia and 1 in Indonesia.
All the scaffolds you see in the pictures below were all made by the staff of Home-Fix. Almost everything except the wirings (where a electrician is needed). I was amazed.
All their handwork put into Elements by Home-Fix,
whats a DIY shop when the staff
don't DIY right? They are not call Home-Fix/DIY shop for nothing.
At Elements by Home-Fix, customers can expect:
1) PERSONALISED SERVICES f
rom the initial requirements wet works and plumbing services, to designing and planning spaces to adding the final flourish in the process of creating a home. Advisers are at hand to offer all types of recommendations, be it the best people to seek out for certain tasks or even providing direct assistance through Home-Fix's highly-skilled in-house team. Supported by the company's extensive network of reliable partners and vendors, the advisors possess the resources to propose the most appropriate solution to any need.
2) Its a

COZY HOME

! T
houghtfully and meticulously-designed, Elements by Home-Fix's interior and layout are conceived specifically to encourage an atmospheric shopping experience within a highly-interactive environment and offers a more intuitive and convenient shopping process. Amid warm and cosy interiors decked out in mainly wood fittings, customers can browse through different parts of the store where products are grouped either according to showcase brands or department, and be inspired by the extensive selection of quality hardware, lifestyle accessories, kitchenware and other home essentials carefully-sourced by Elements by Home-Fix's experienced buyers. Each area is helmed by a product advisor who possess expert knowledge of the merchandise displayed and can make recommendations on customers' requirements and problems. A substantial area of Elements by Home-Fix is dedicated to Do-It-For-YouTM(D.I.F.Y), where specialised product experts offer advice and solutions for home improvements needs ranging from lighting to electrical and household security. D.I.F.Y also offers supply, installation, repair and even painting services.
3)

THE BEST & THE NEW

. Elements at Home-Fix also aims to showcase the best and freshest line-up of products selected from the myriad in the market all under one roof. Besides established world-renowned names such as Hurom, SimpleHuman, Yale and Eko, Elements at Home-Fix is also pleased to introduce new brands, some of which are exclusive to Home-Fix.
I was thrilled when I got invited to Elements by Home-Fix. To be frank, its been years since I last stepped into Home-Fix, and the last time i did was when I need to get batteries urgently.
So, why was I thrilled then? First of all, its because I past by Elements by Home-Fix a week ago and it seems to be so inviting, it has transformed into a new age DIY lifestyle store but I didn't have the time to go in. Secondly, my house will be ready in about a year's time to be exact, its time to visit DIY shops to get some good ideas and also KIV some useful stuffs in my list.
Taking you on a tour around the shop, of course I did not manage to take each & every single item in the shop. I hope you will be as impressed as I am.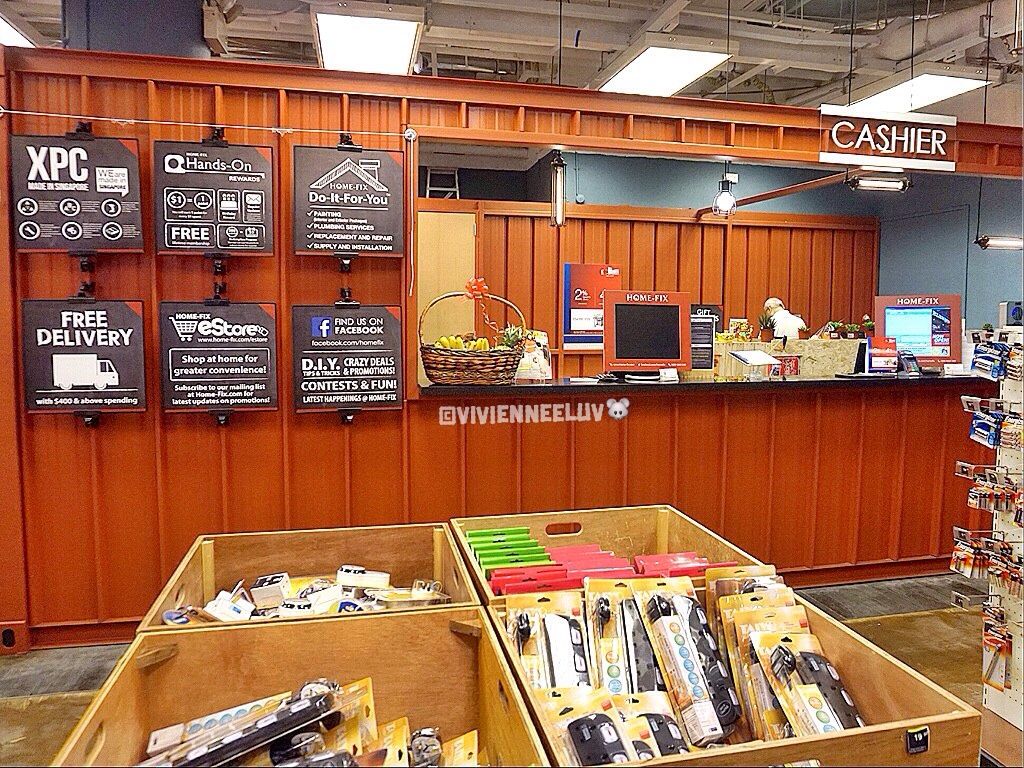 Even the Cashier Counter is so inviting :D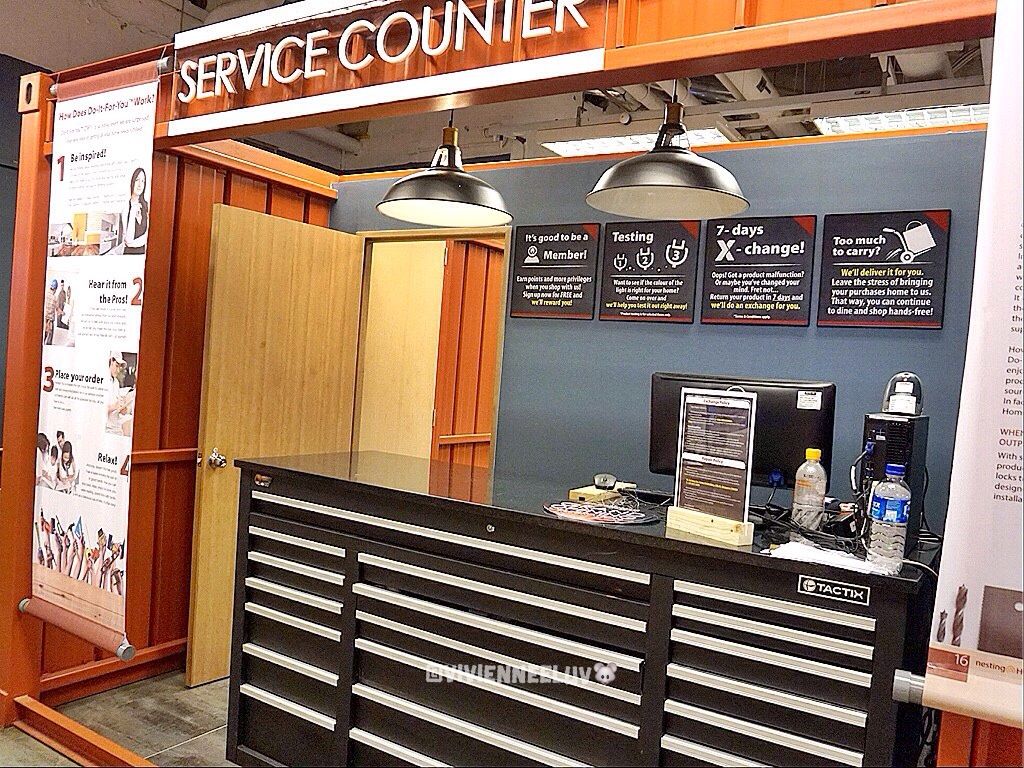 EUROPACE
I don't remember Home-Fix sells much electrical appliances, but now they do! A promoter was air-frying fries when I past by.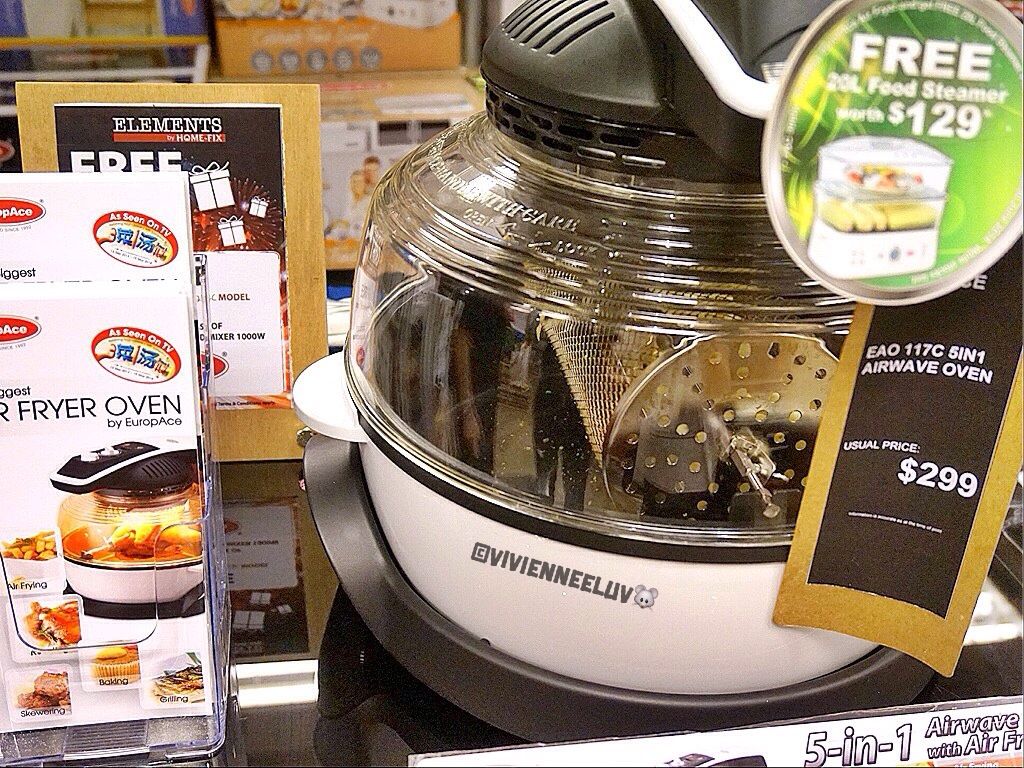 The friendly promoter then explained on the products and get me to try the food cooked by the air fryer.
And when I past by the 2nd time, the promoter is baking cupcakes which smells heavenly!!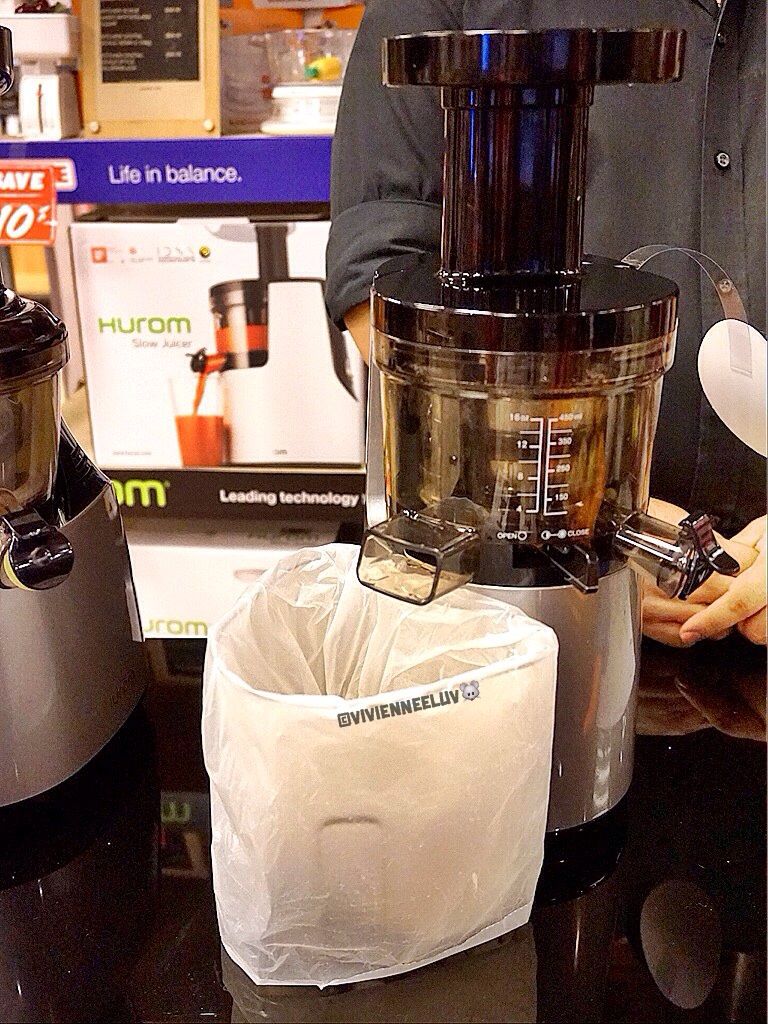 HUROM
What I really love is that they have promoters for some of their products, we as consumers would appreciate that we get to see the demonstration of the product before we decide to buy.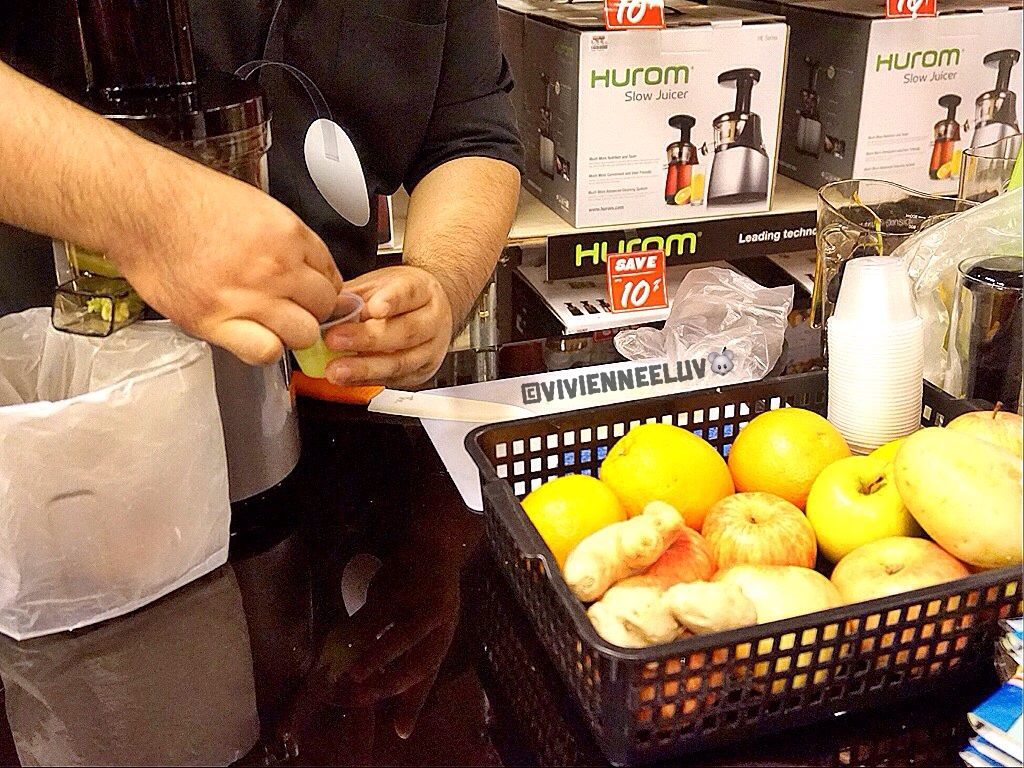 Making me a cup of apple juice, it taste different form other juicers I swear,
Hurom juicers preserve the natural taste and nutrition of fruits and vegetables by gently squeezing and pressing them through its technology
instead of grinding them like other juicers. No wonder my green apple juice tasted concentrated.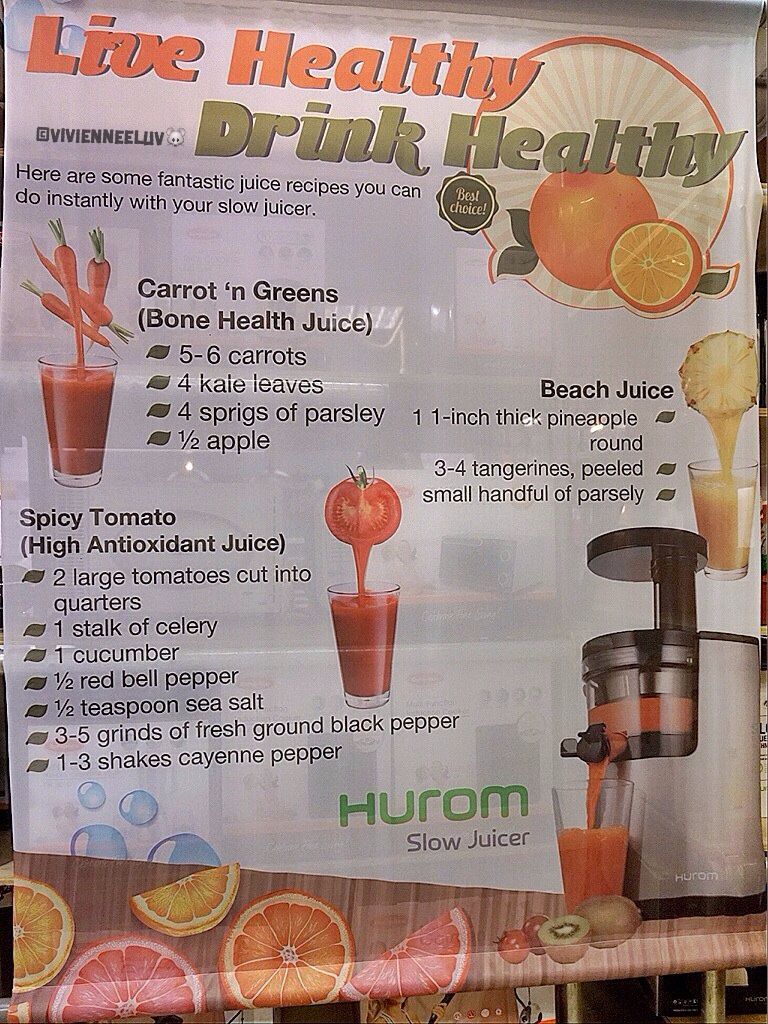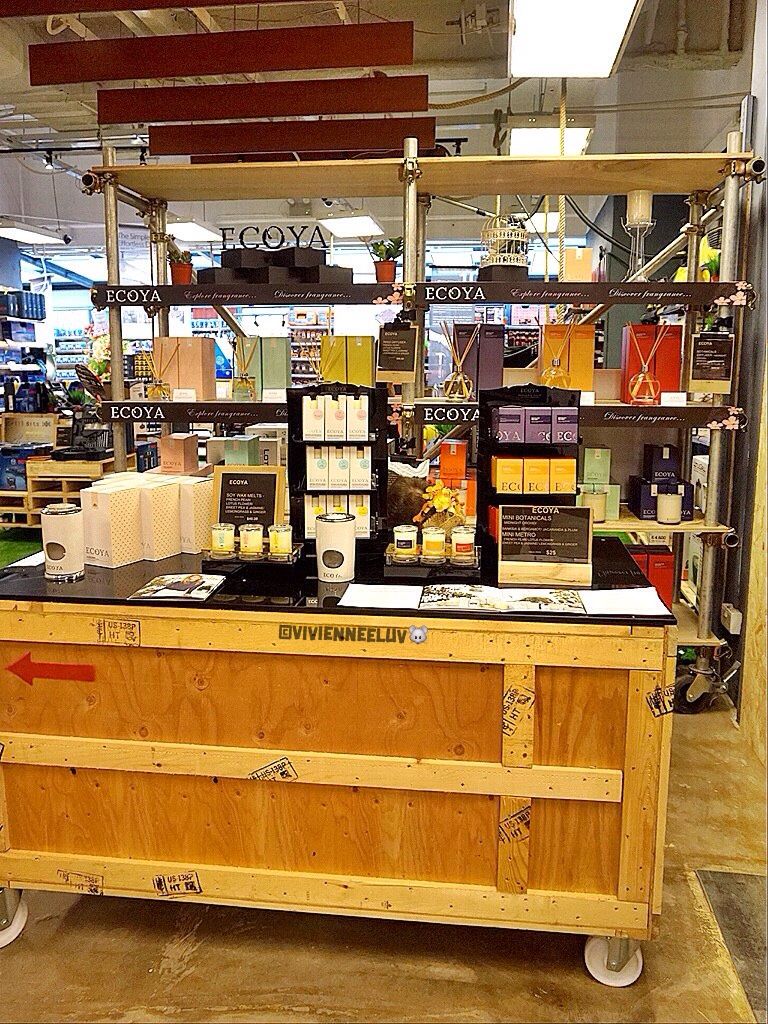 ECOYA
New & Exclusive! Ecoya was founded in 2006 in Botany Bay, Australia.
Ecoya is an eco-luxe home fragrance and bodycare company most famous for their iconic natural soy wax candles. Ecoya's range of candles are crafted from soy wax derived from soybeans sourced from sustainable plantations. Unlike paraffin-based candles, they do not produce emissions and soot when burnt, burn at a lower temperature, and last approximately 30% longer.  In line with Ecoya's focus on all things natural, the wicks are also made from pure lead free cotton and the fragrances comprise a combination of high-grade synthetic fragrance and natural fragrance essential oils. All fragrances are conjured by Ecoya's in-house perfumer.
Really want to get some for my new place, they smell great!
Love this section, would love to walk barefoot into the ''garden''.
LOTUSGRILL
A revolutionary smokeless charcoal grill backed by German design and engineering, the patented LotusGrill® from Australia offers smokeless cooking, ignition ease, a heat control dial, fuel efficiency and other multiple safety features. This portable small format barbecue grill is ready to go in just three minutes.
I need to get a new house with a big garden!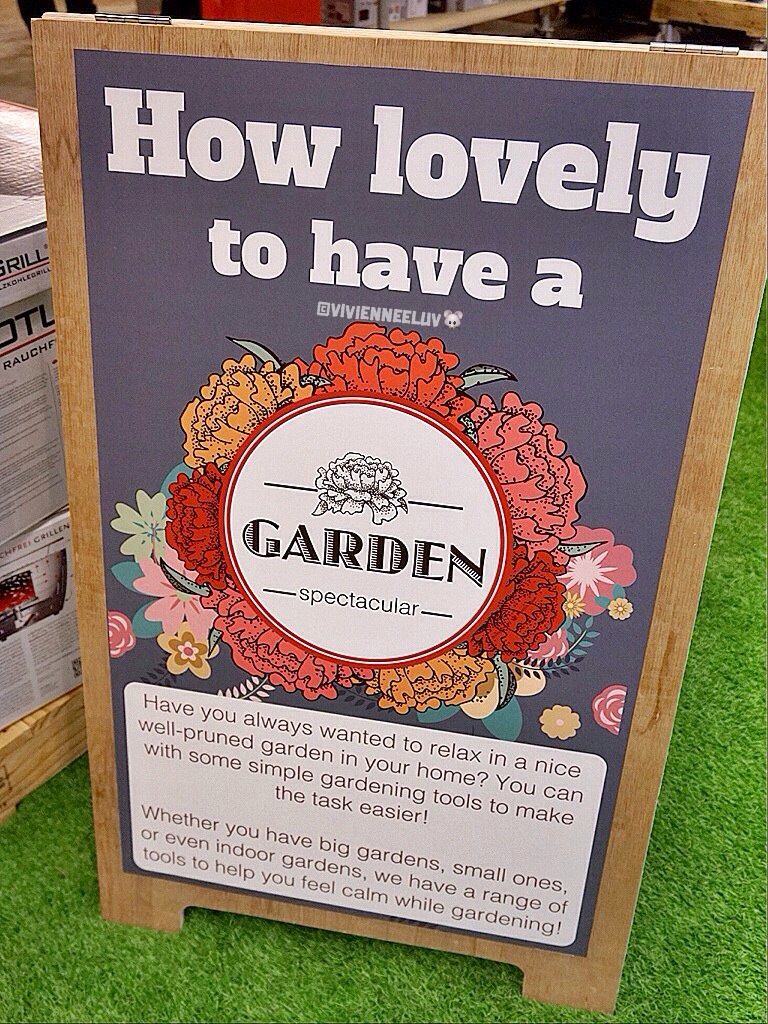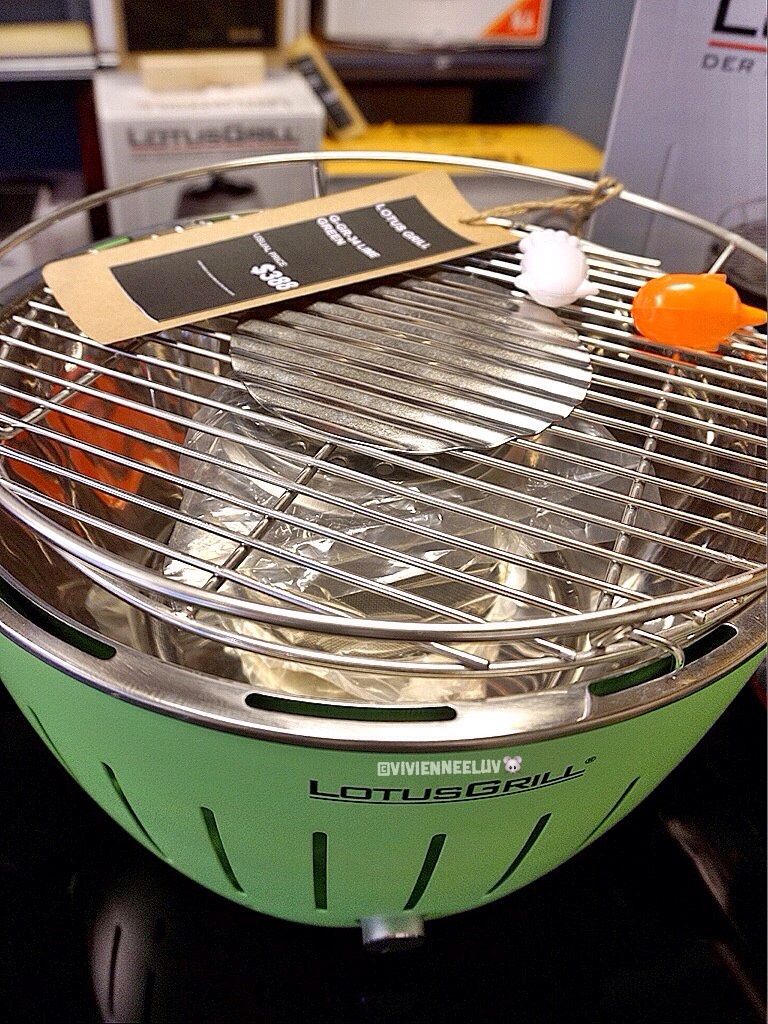 TACTIX
Some guys might go crazy here like how I go crazy over huge departmental store or Tokyu Hands Tokyo.
ENERGIA
Uses far infrared ray technology and is capable of balancing your hormones and immune system simply by improving the quality of the blood stream.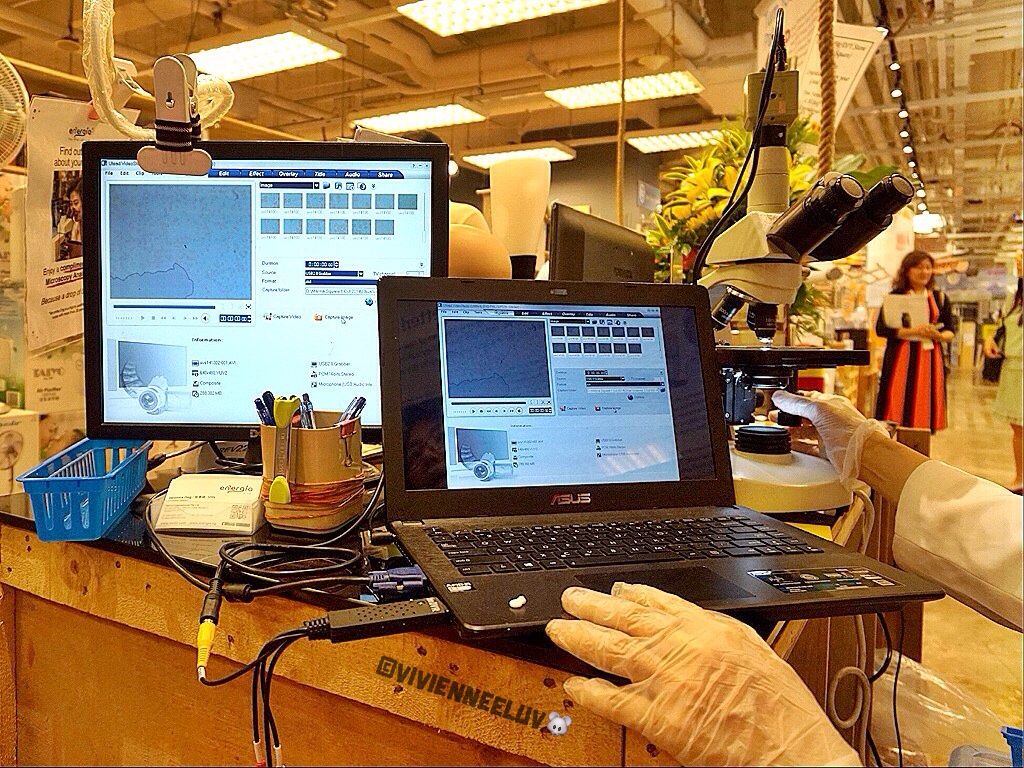 Getting my finger pricked and seeing my blood's condition - lots of fungus in my blood. And not to worry, no treatment is needed. Just need to purchase their pillows. Just sleep. No effort is needed!
PHILIPS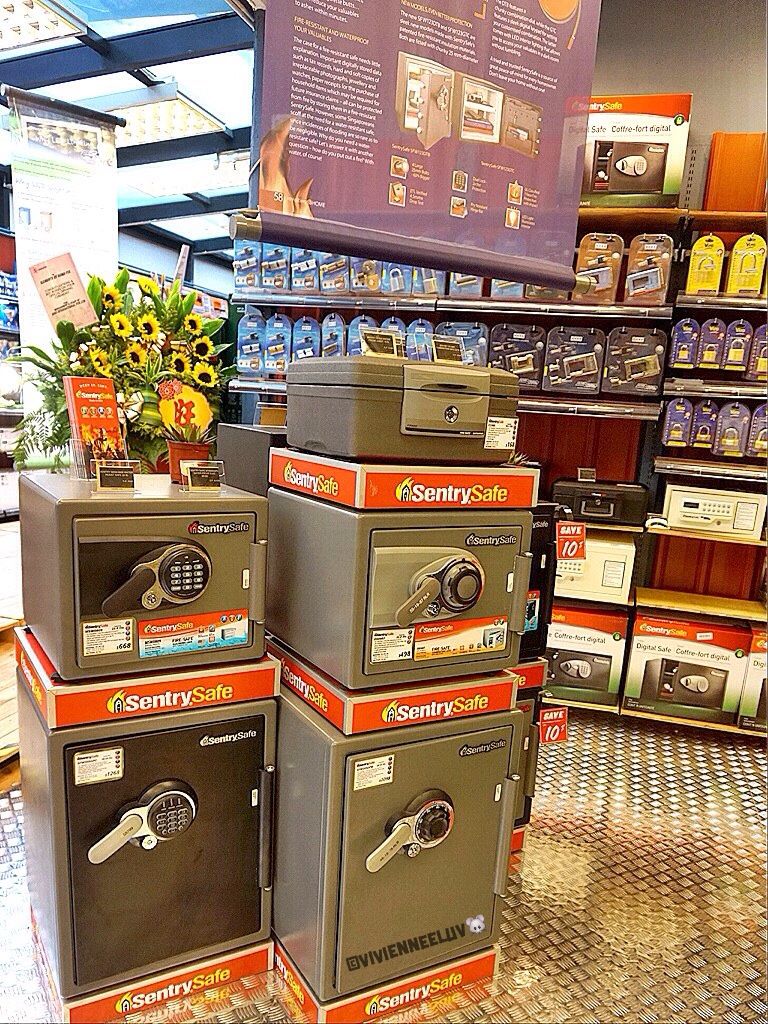 SENTRY SAFE
Yea, even safe box are sold here!
YALE
One of the oldest brands in the world, Yale is best-known and most respected as a lock specialist with millions of Yale locks in use at home or work worldwide. Besides its range of conventional locks, the brand also carries a chic range of digital door locks that offer customers more options yet provide the same safety and security associated with Yale all these years.
NIPPON PAINT
If you are like me, maybe you don't know Nippon Paint's paints are no long plain jane anymore!
Paint was once only about colours, and choosing between matte & glossy. Those days were gone. Momento by Nippon Paint has special effects paints!
I was thinking of wallpapers for my house but not anymore! Paints are more lasting and I am glad that they have evolved into special effects paints :O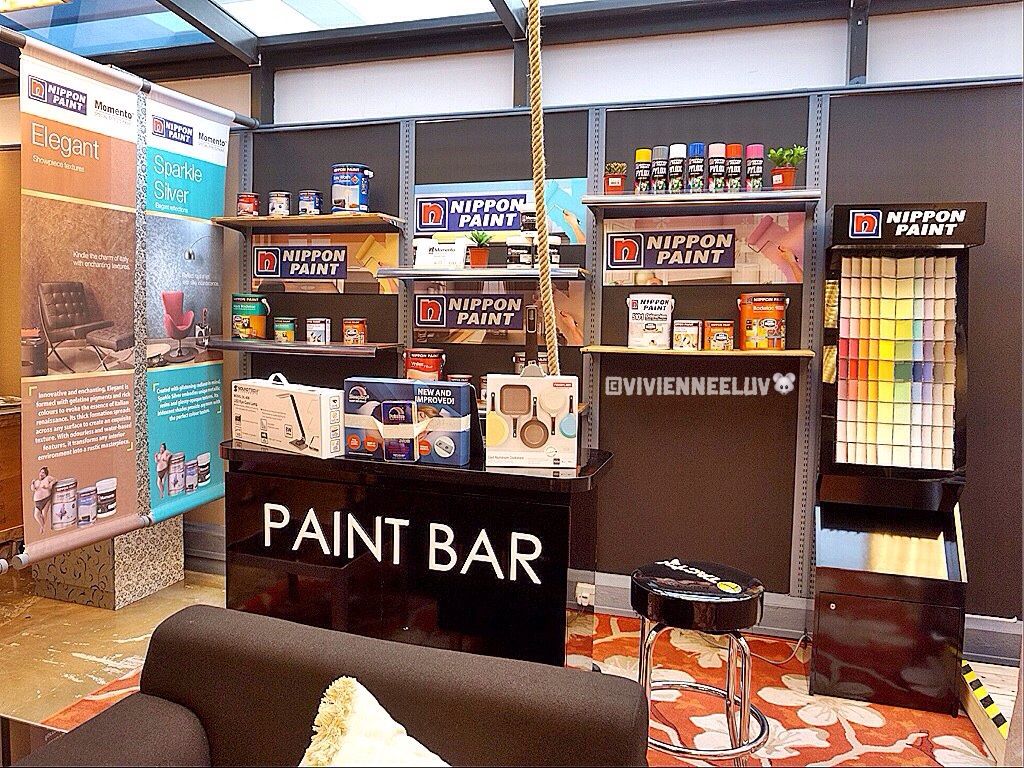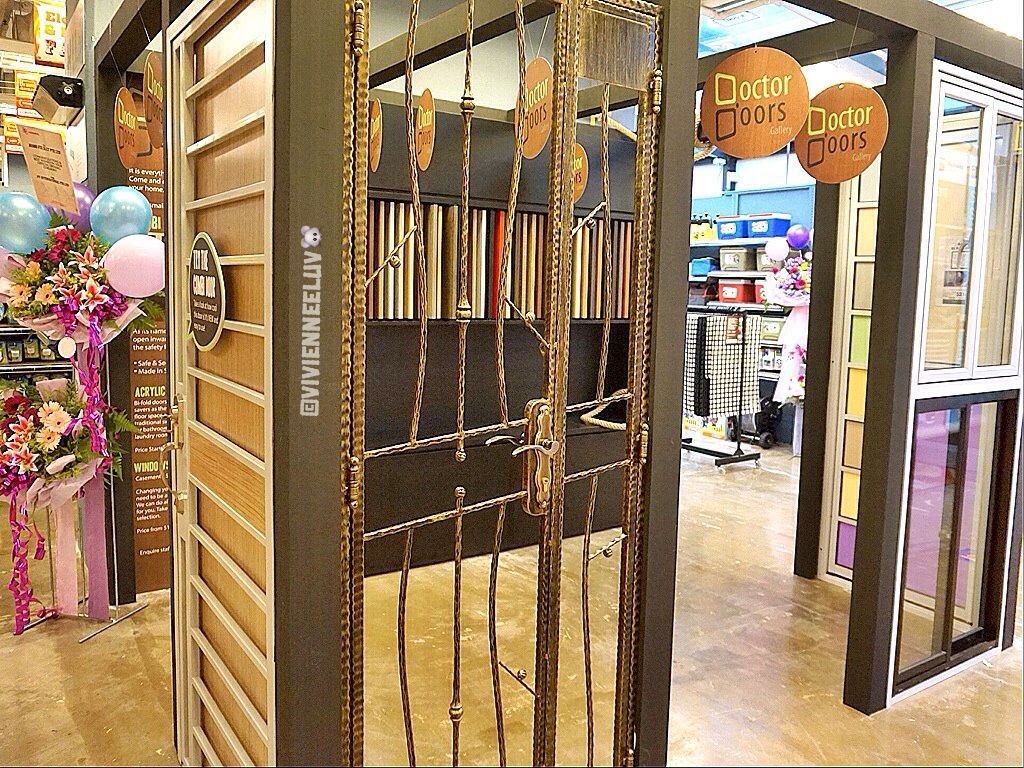 DOCTOR DOORS
Saw this on TV advertisement and finally had the chance to explore further. Its a pretty cool technology!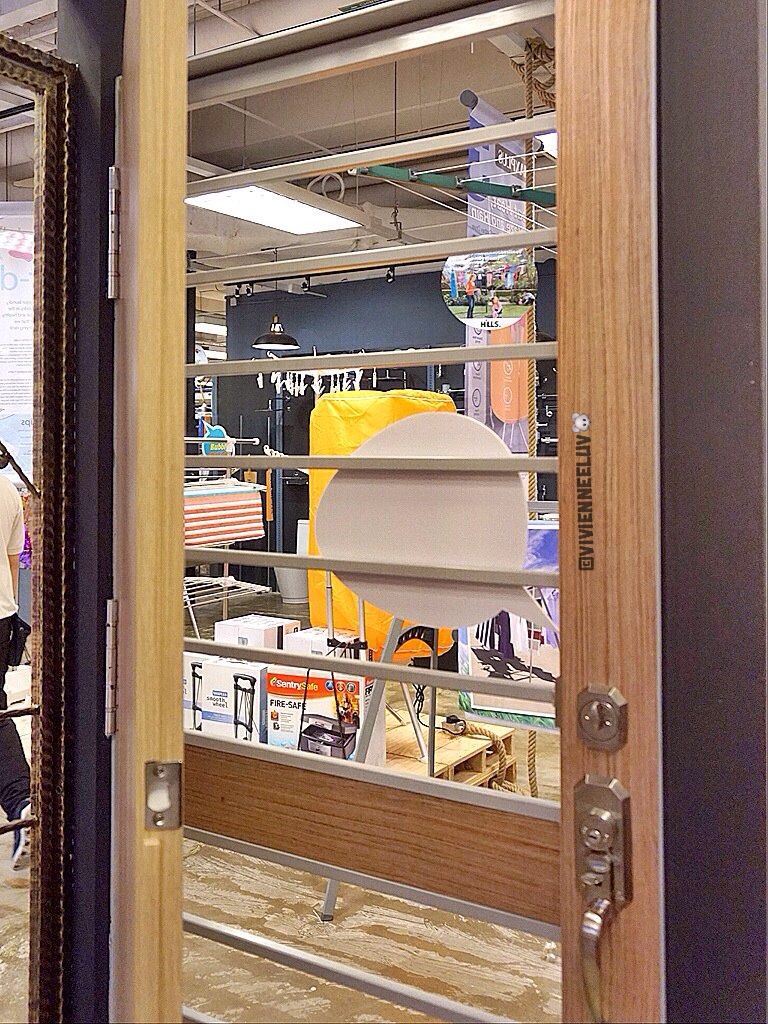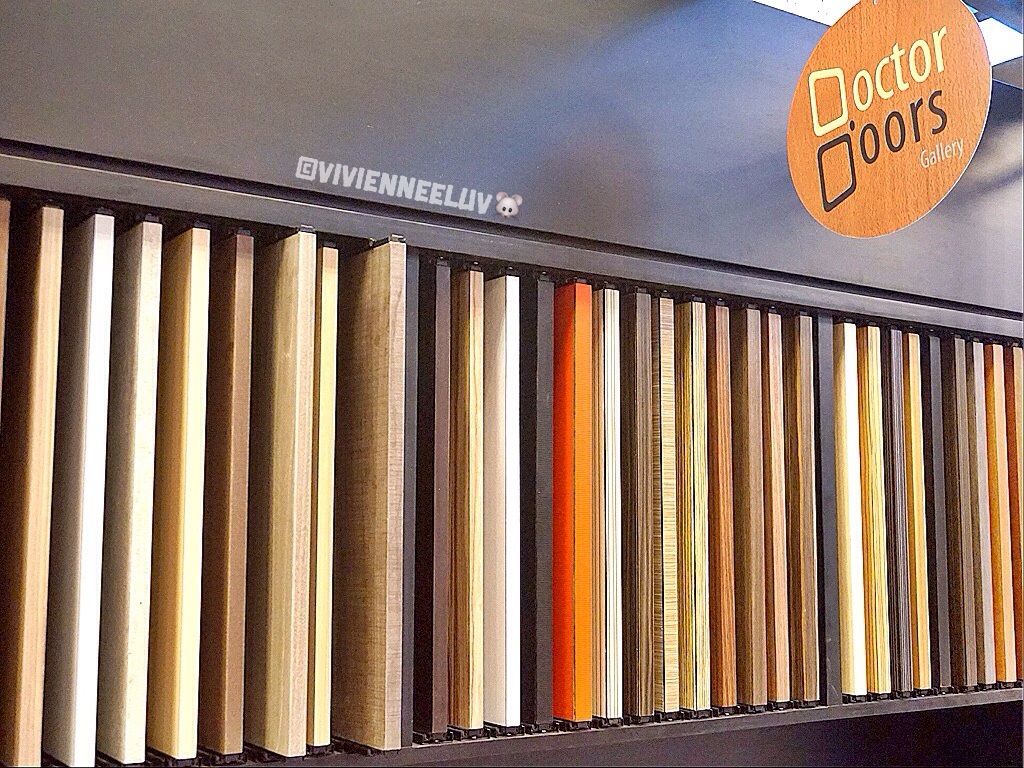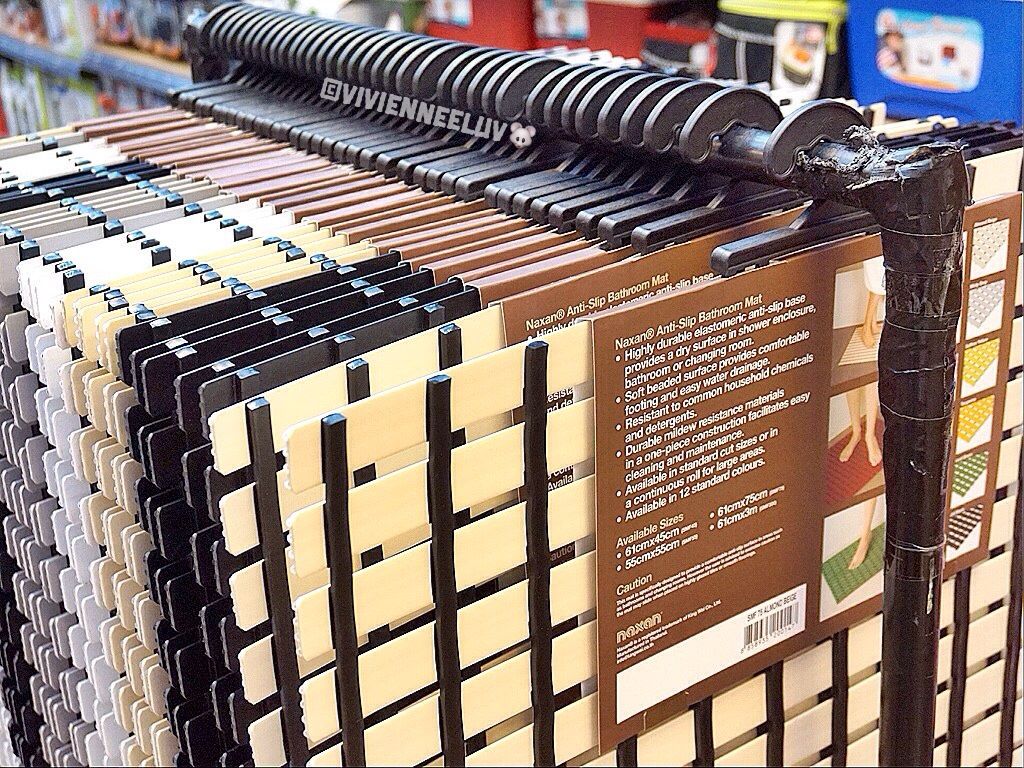 NAXAN
Anti slip mats.
So neat and organised!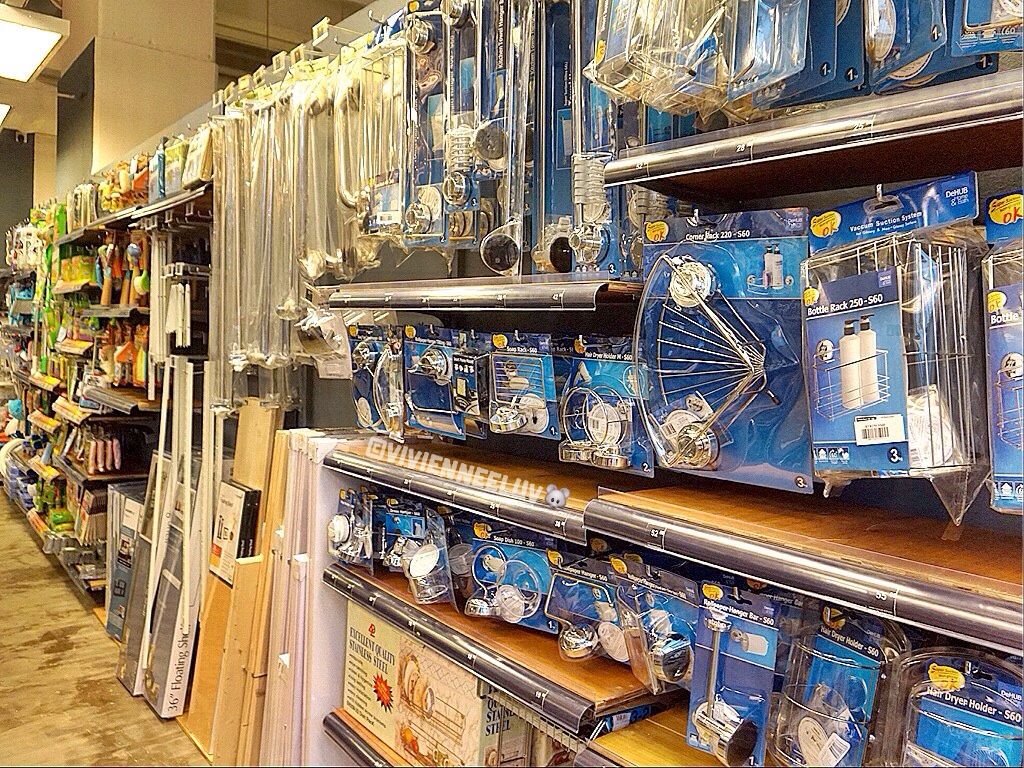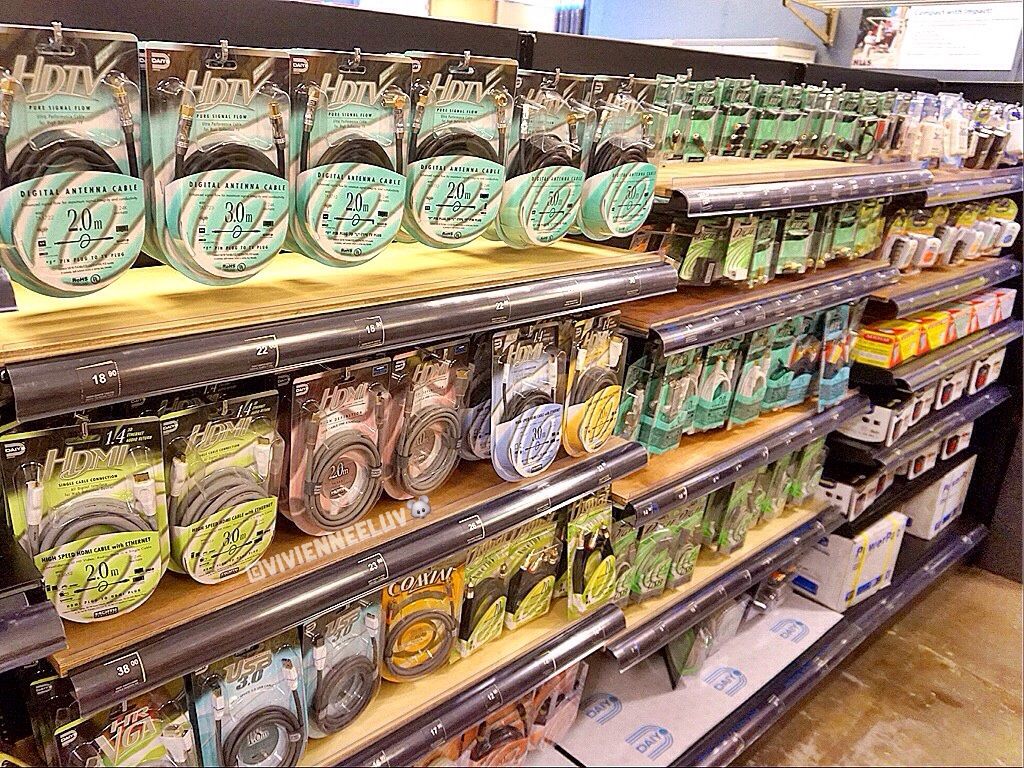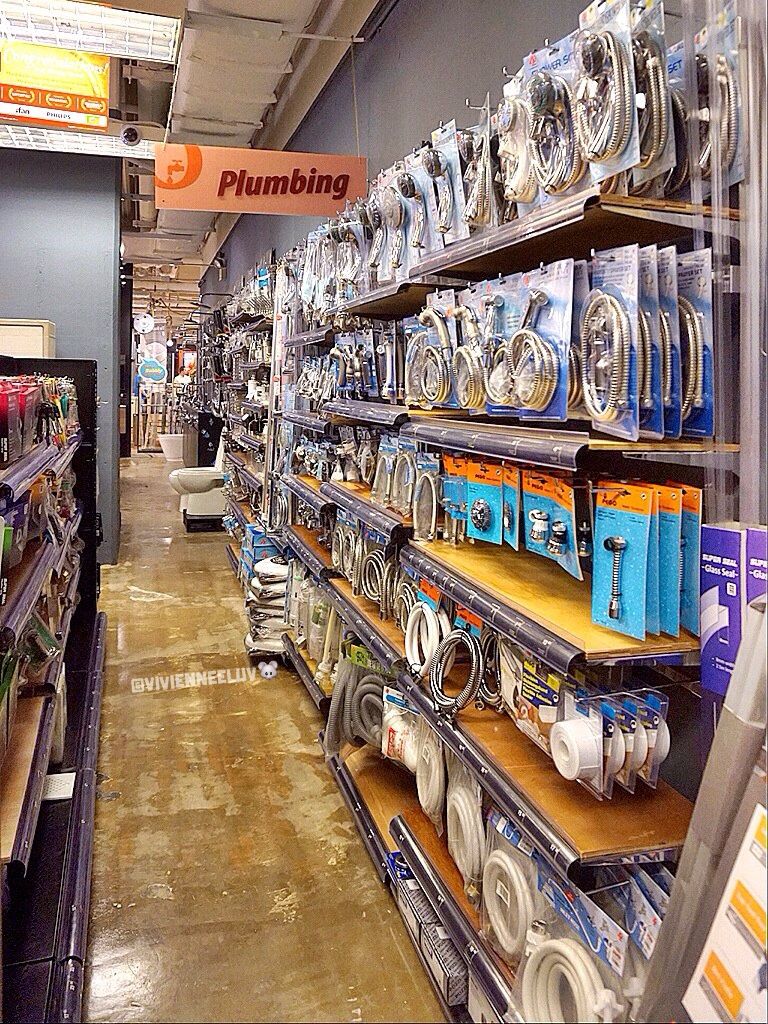 TUSCANI
Established in 2004, the Tuscani brand name is recognised for its stylish design and high quality products. Every single piece of product is the result of dedicated design, quality and innovation. Tuscani's range of tapeware are manufactured under stringent manufacturing requirements and are subject to intensive quality control to ensure optimum performance. The brand has also been endorsed by leading architects and many satisfied customers around the world. Elements at Home-Fix carry's the largest selection of Tuscani's products, including Taps, Bath & Kitchen Mixers, Shower Sets, Hand Showers, Shower Bars and Shower Heads.
I immediately send the pictures to K and told him which are the ones I love/prefer!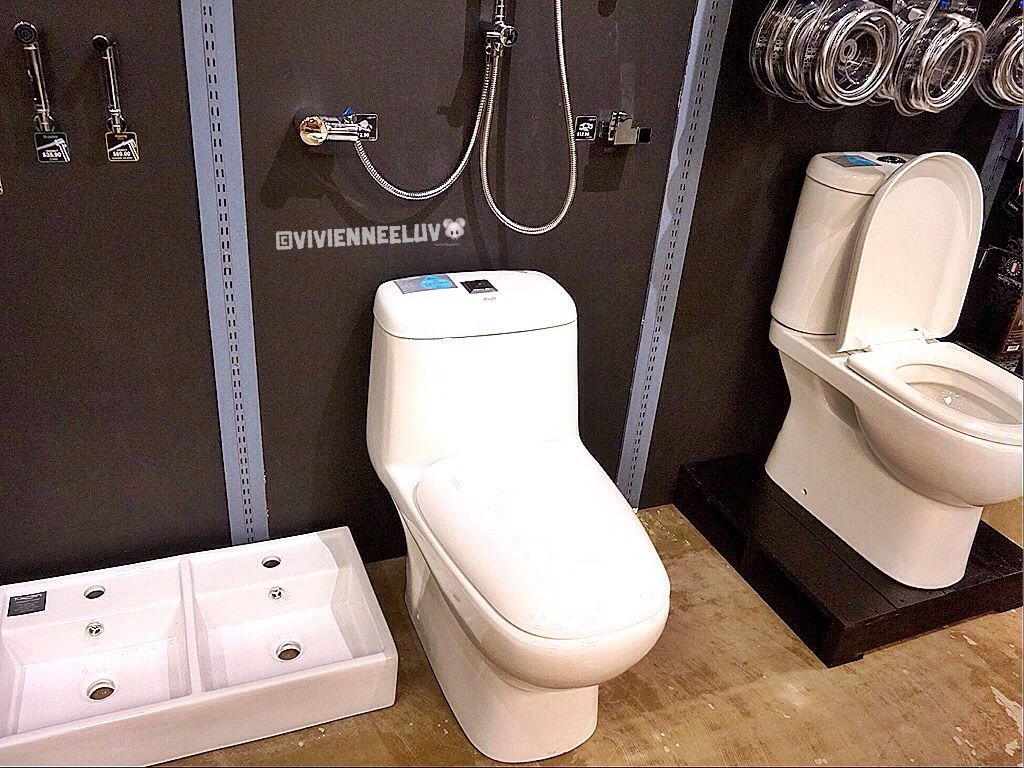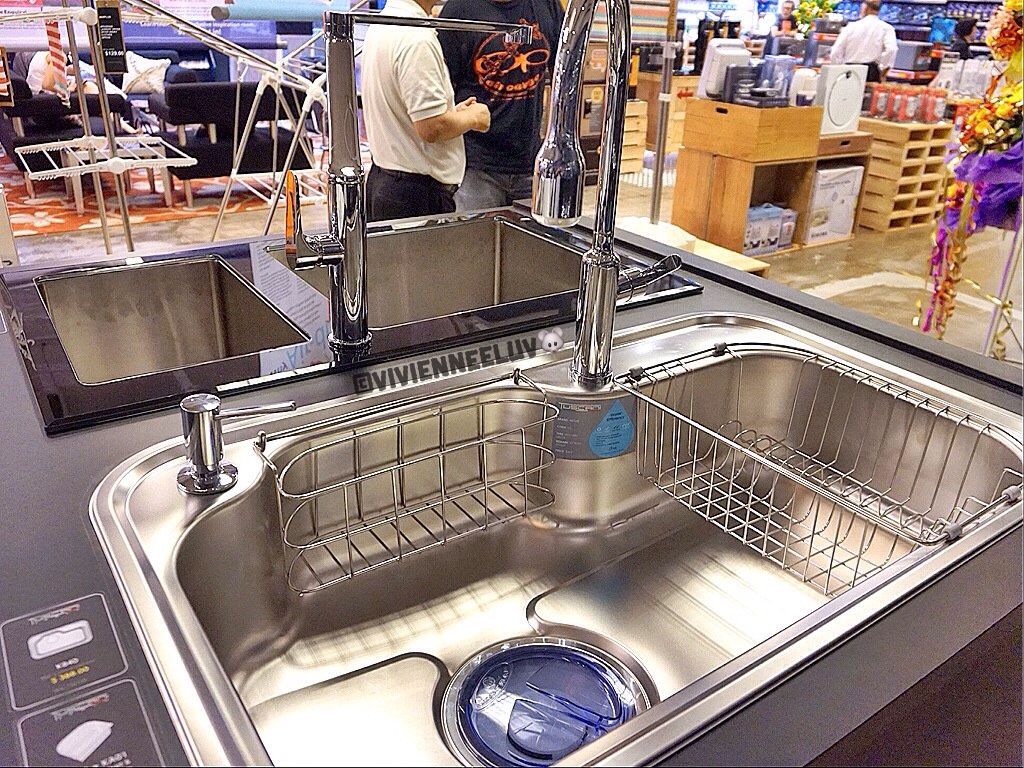 Even sinks! You have to agree with me that it is a shop within a home. Not wanting to leave the shop.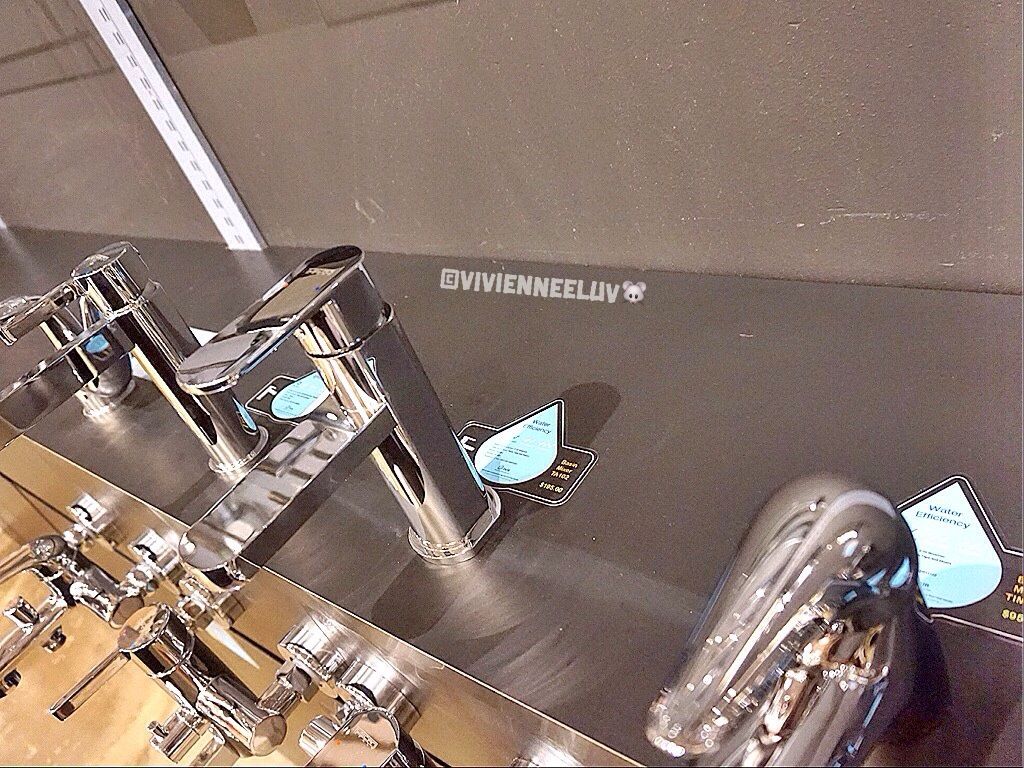 Every tap has a water droplet sticker that shows water efficiency. Its all about saving water.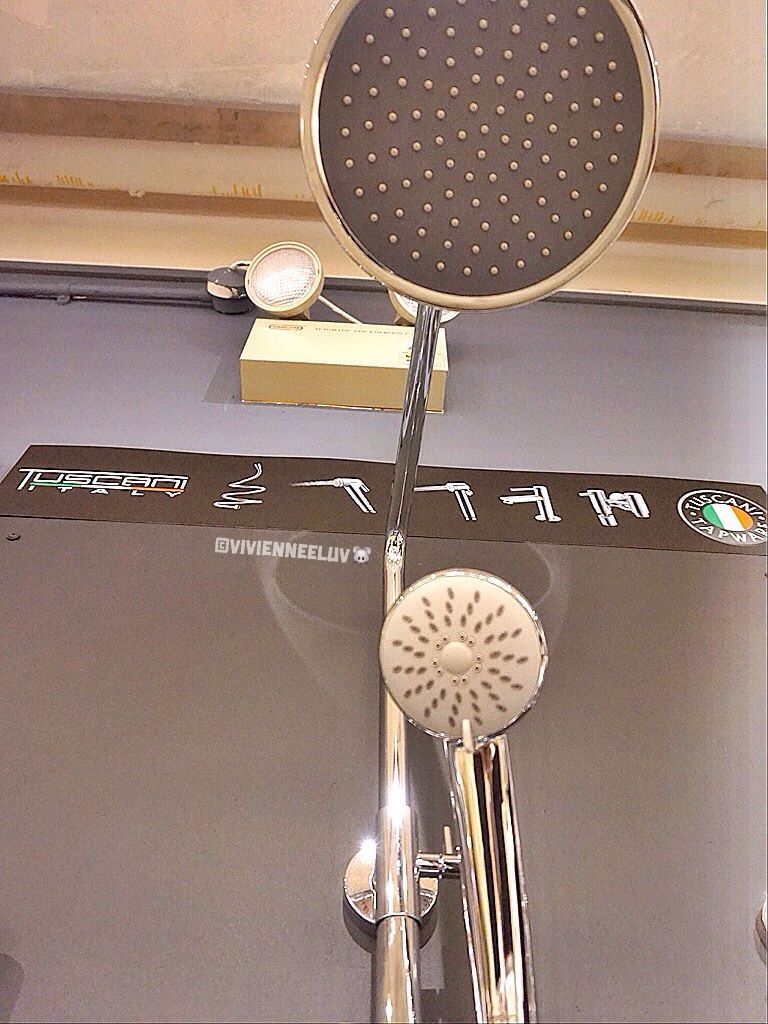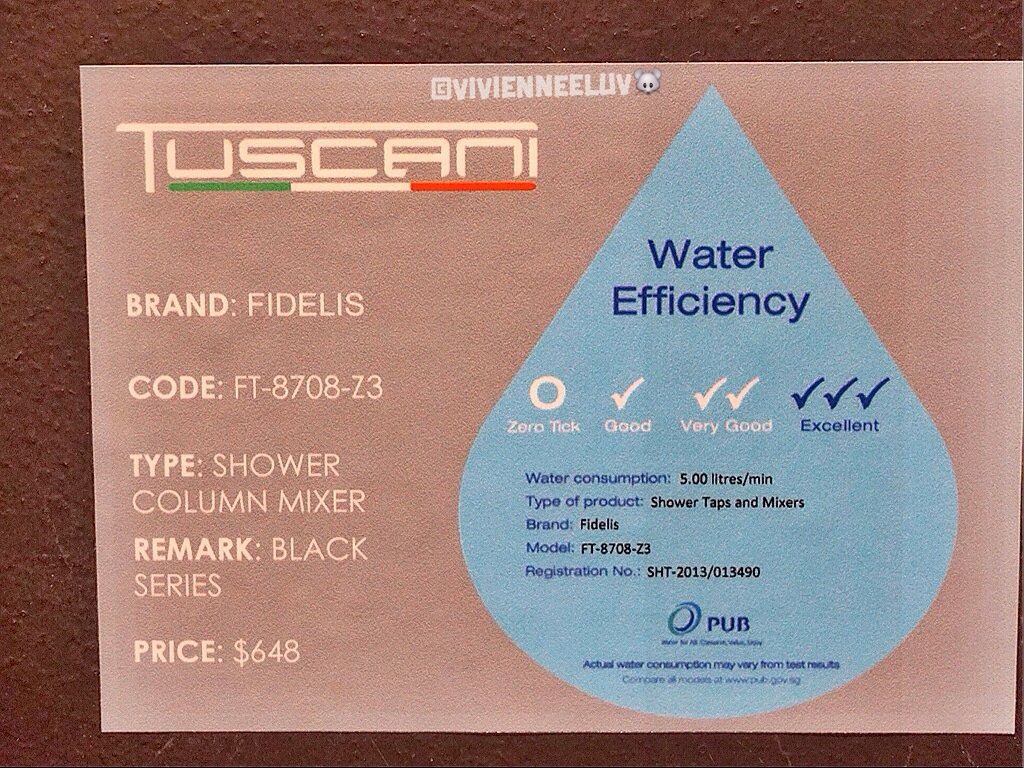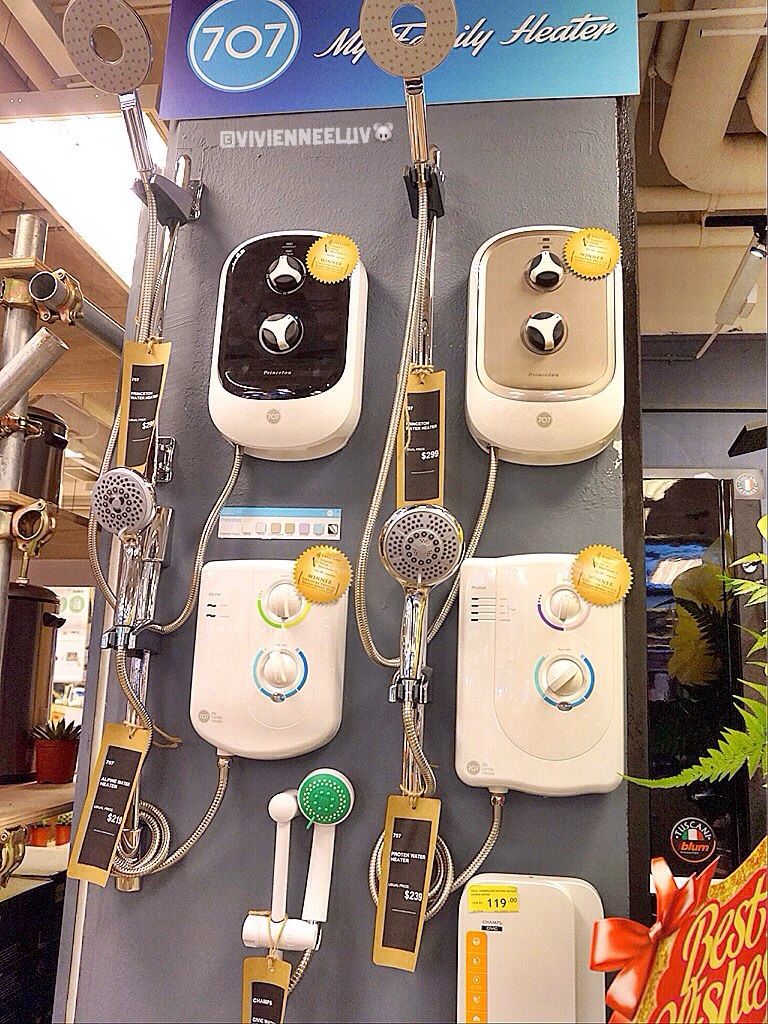 707
Instant heaters. I was quite interested in getting 1 of these for now. Because my current heater's water flow is terrible. I cannot bath in peace without cursing and swearing. I guess I have to head back to Elements soon!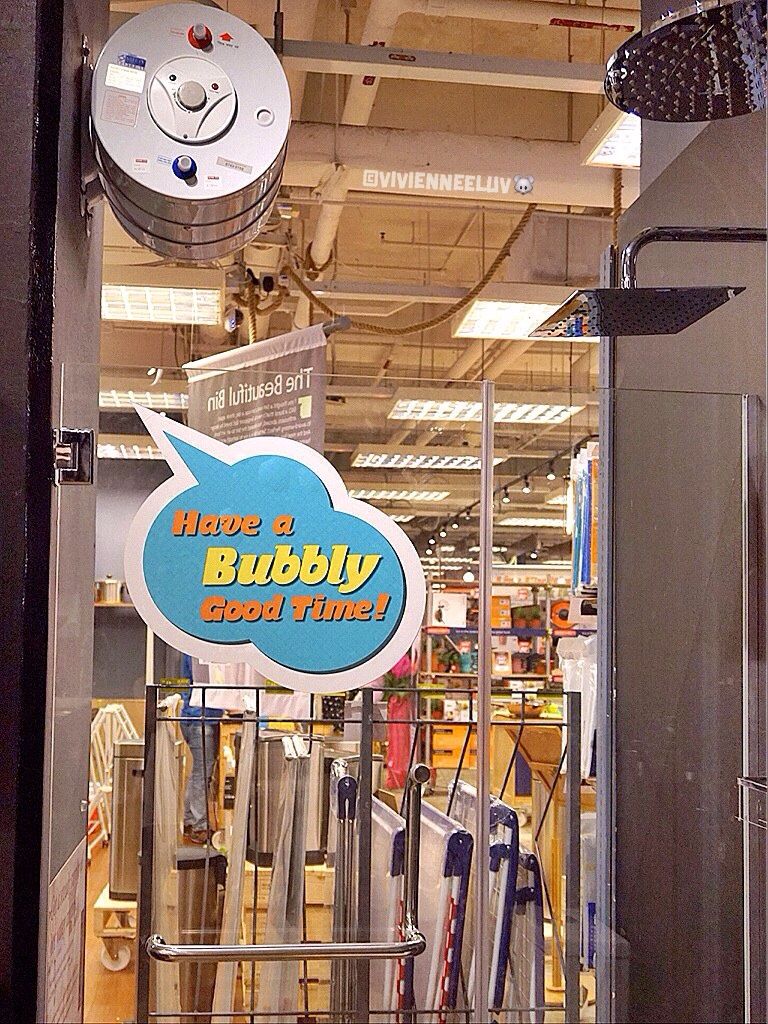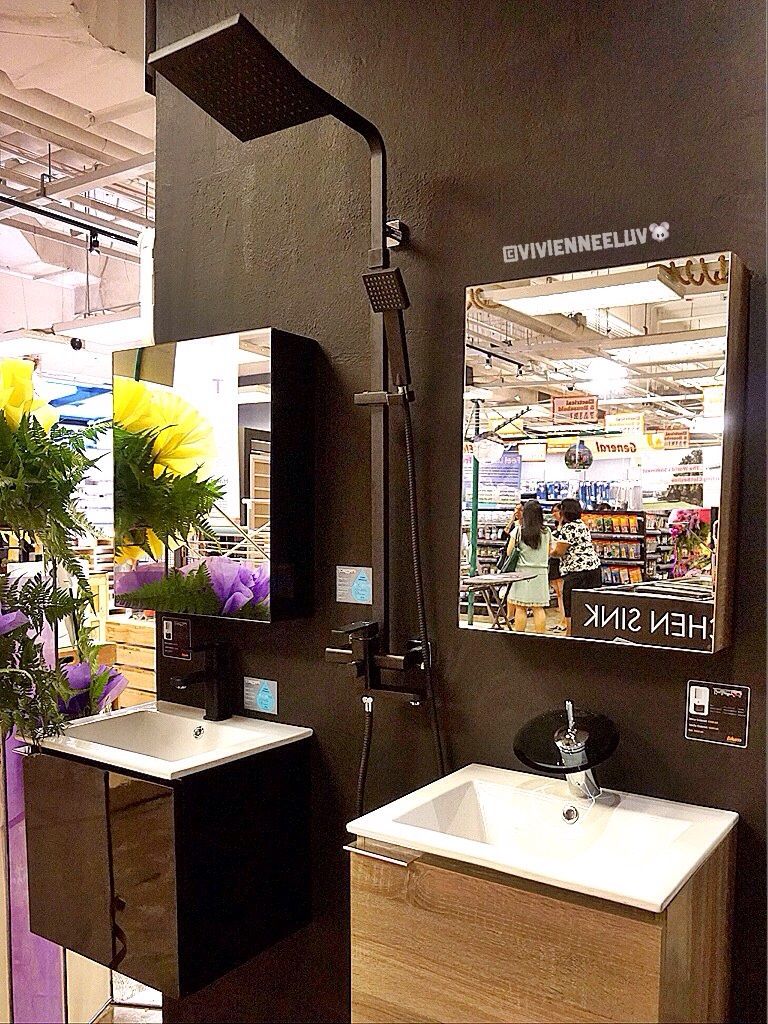 Black shower heads look luxurious!
MAXPLUS
(orange bin on the left) S$199
Its a indoor clothes dryer:
- energy-efficient and power PTC heater
- adjustable digital timer
- attractive yellow jacket
- silent operation
- a sheer, clear drop for crease-free drying
- anti-bacterial and odour-eliminating propeties
- 360-degree rotational hanger for easy hanging and removal
HILLS (no picture)
New and exclusive!
One of Australia's most trusted brand known for its design and innovation of well-engineered home products, Hills makes its debut at Elements by Home-Fix and is pleased to showcase its range of innovative award- winning clothesline. Winner of the 2014 Good Design Australia award in the Hardware & Building category, Slim is the world's thinnest retracting clothesline with a depth of only 70mm and an aesthetically-sleek look. Other similarly space-saving options such as fold-away, portable and retracting models are also available.
Can be mounted in HDB flat and it saves space.
LEIFHEIT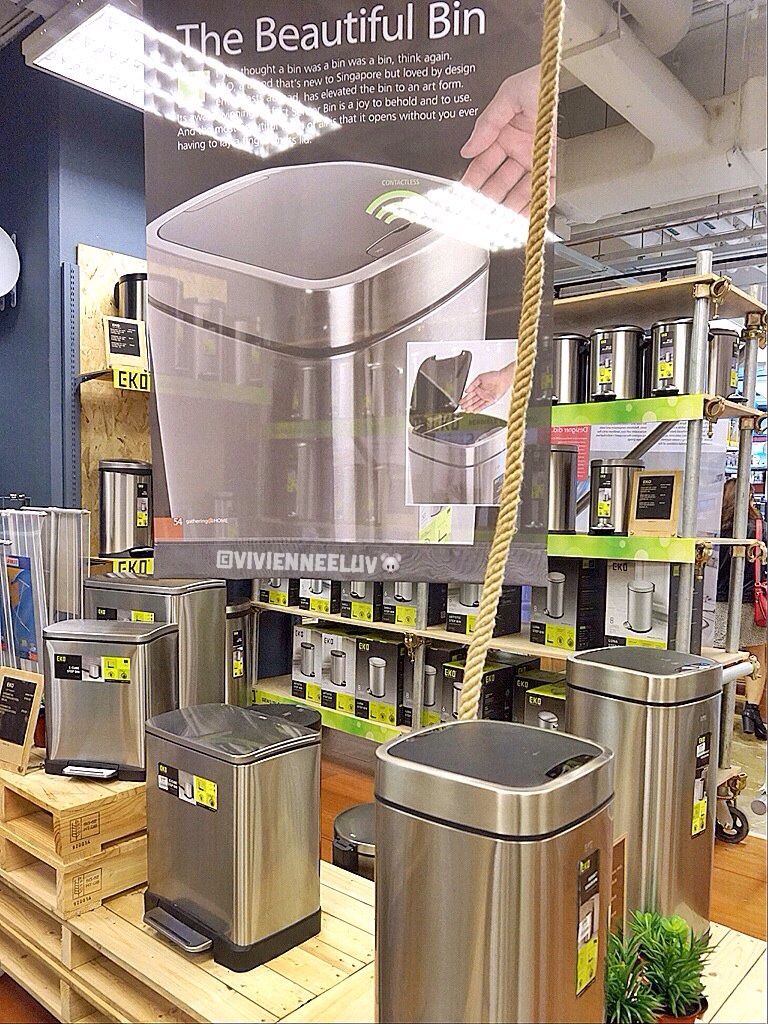 SIMPLEHUMAN
Hailing from USA, simplehuman designs and produces everyday tools that are more efficient, functional and built to last. By focusing on solving simple, often overlooked problems, the brand enables people to be more efficient in their daily tasks at home. For example, the company experimented and tested many pedal angles and heights for their popular step cans before deciding on the one that achieves the right balance and feel. All products are rigorously tested to ensure that they can provide years of steady use. 
My uncle has 1 in his place and it is dry useful especially when you have both your hands occupied or dirty, jus need to stand in front of the bin and throw your rubbish away!
EASYMOP
Nowadays technology has made our household chores so much easier! Just yesterday I was mopping the floor, I was thinking of this mop. No need to squeeze and push the mop dry, and my floor is so wet that I almost slip. With Easymop, you can ensure your floor is not overly wet and saves effort.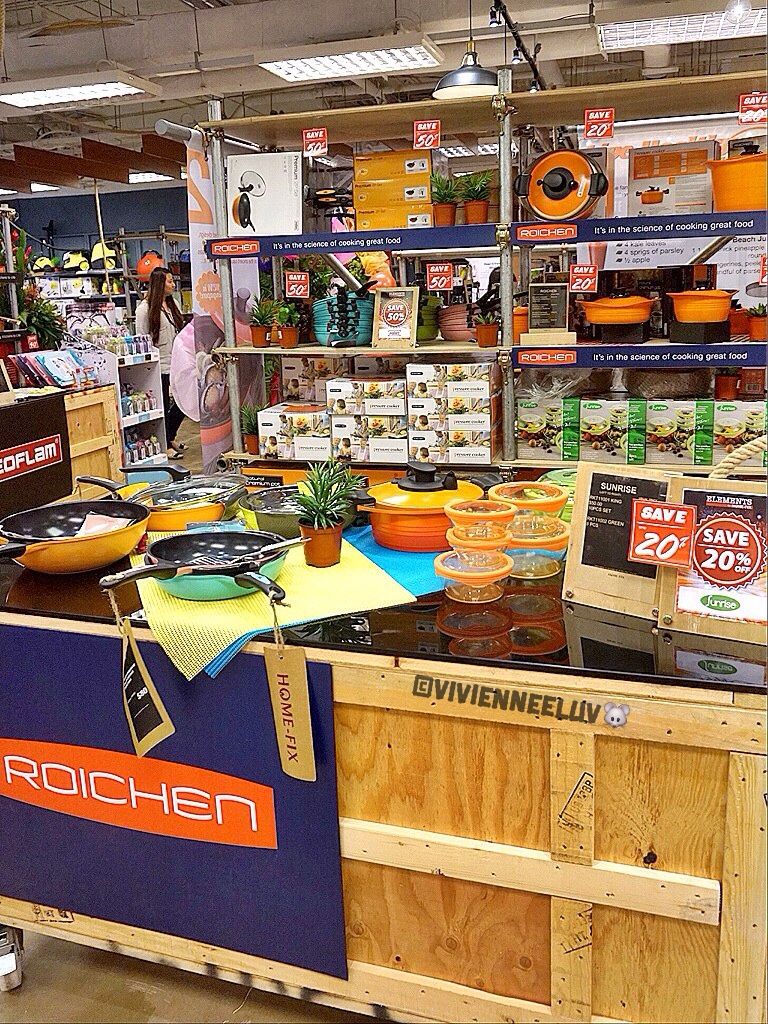 ROICHEN
New and exclusive! A manufacturer of household products such as cookware since 1975, Roichen, which means 'king's kitchen' is a south-Korean brand synonymous with its range of Natural Premium cookware in bright hues. Possessing a special ceramic coating using technology by Roichen, these heavy-duty pots in various sizes can be used for all stovetops, are able to withstand high temperatures well, offer even heating and are a breeze to wash up. Besides this, a unique rotary knob on the lid prevents overflowing of the pot's contents while cooking.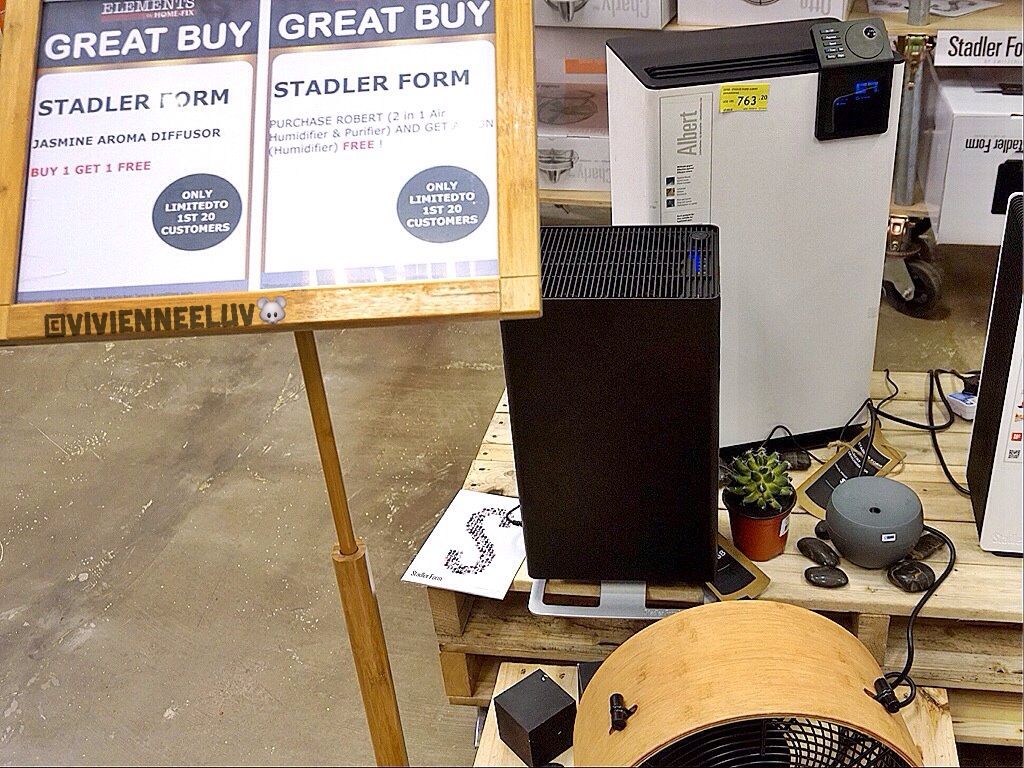 STADLER FORM
New and exclusive!) Founded in 1998, this Swiss company aims to develop attractive and appealing household products that improve indoor air quality such as air purifiers, humidifiers, and aroma diffusers. Stadler Form's goal is to turn these 'ugly ducklings' of the family into beautiful yet functional appliances and this is evident from the numerous accolades garnered; iF Product Design award and reddot design award.
I like this. Simple & sleek, suits any house, I feel.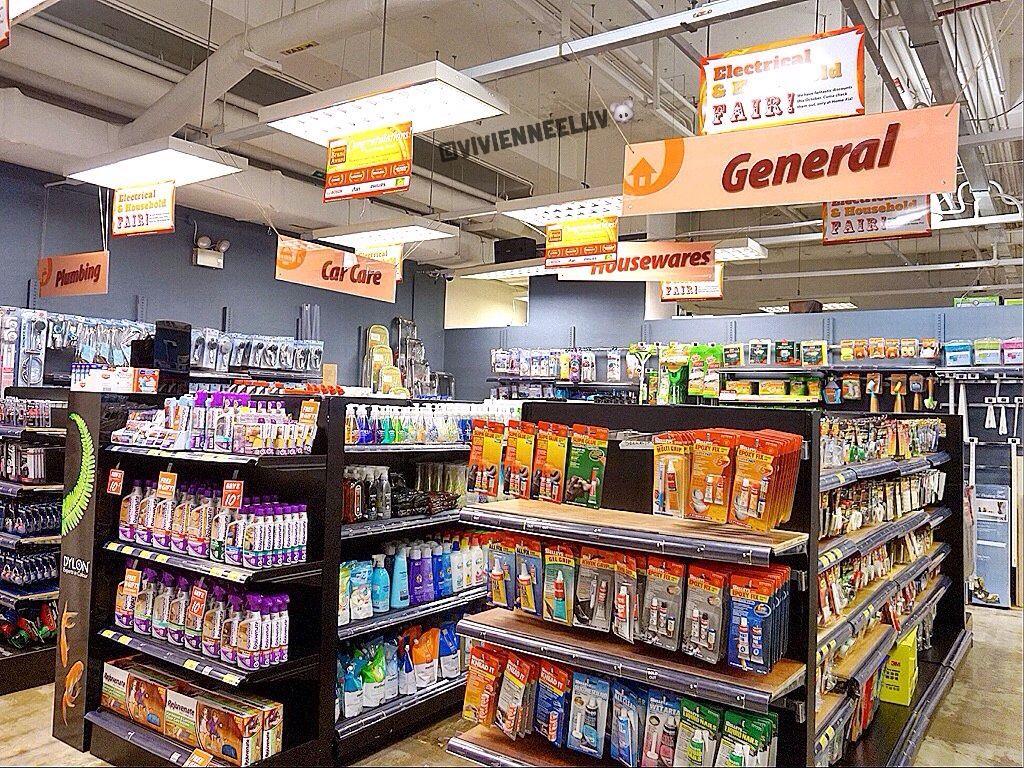 Neat and categorised shelves makes finding your stuff much easier.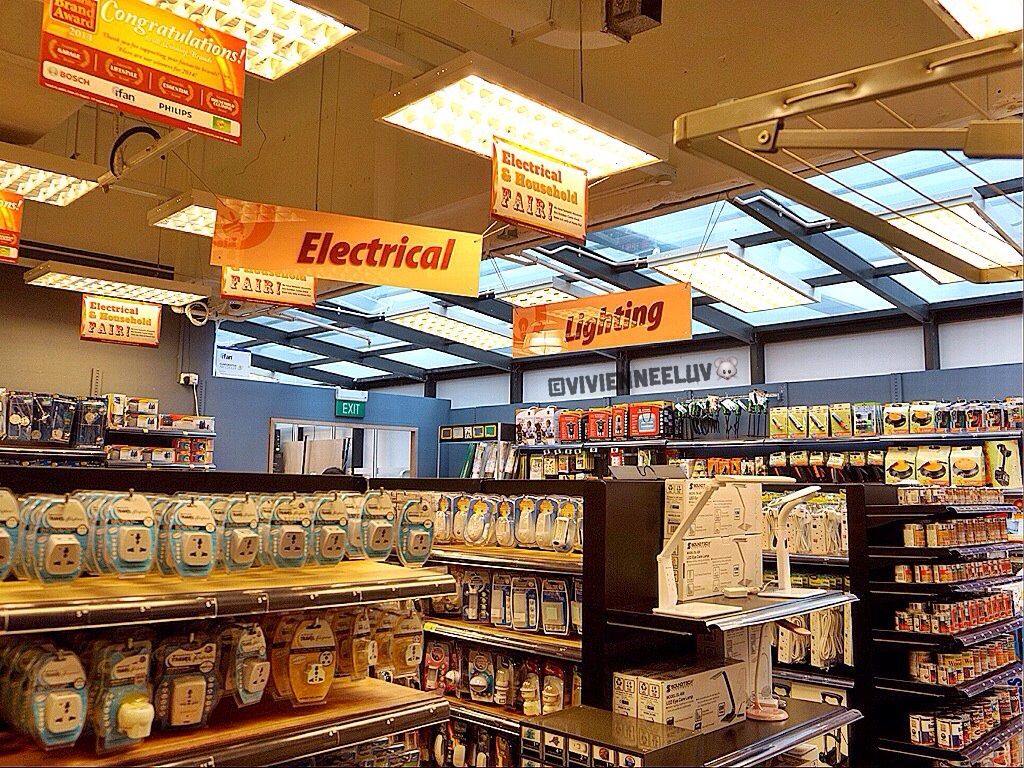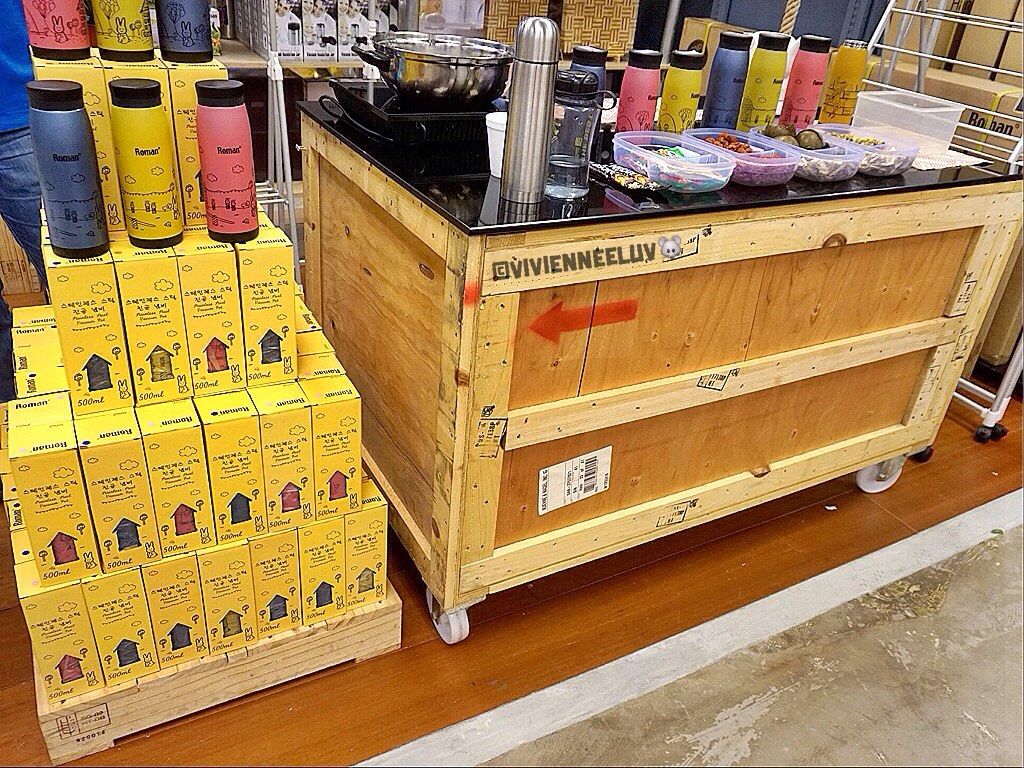 ROMAN
My mum will be delighted these can be found in Elements by Home-Fix. She has 2 at home currently.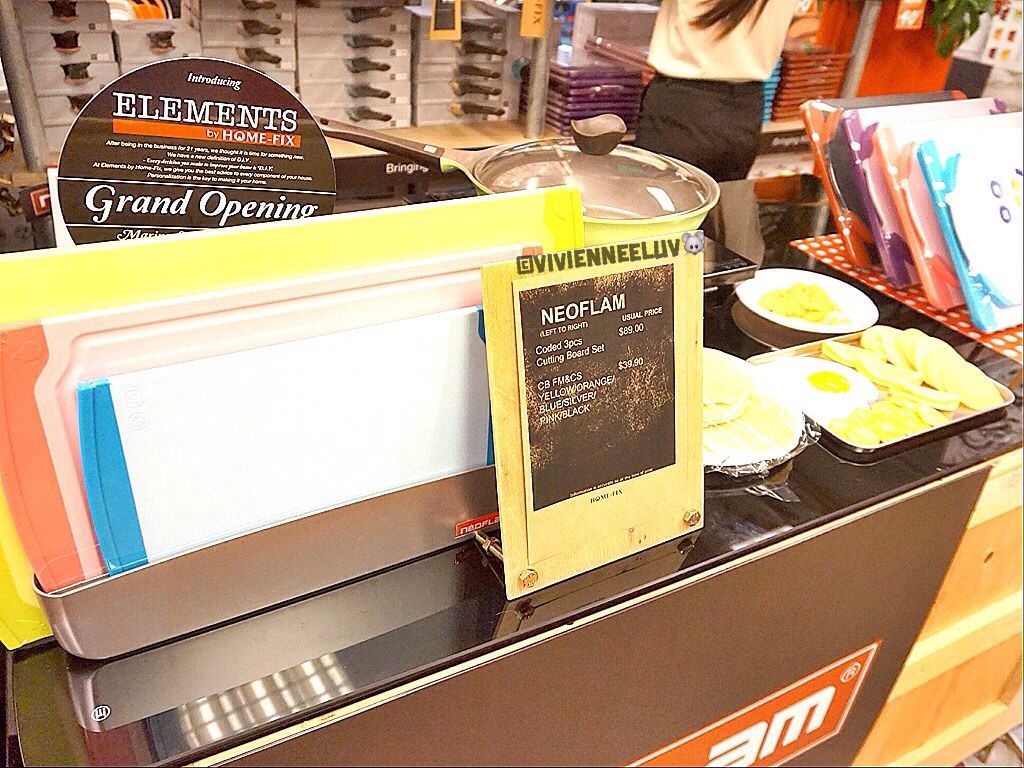 NEOFLAM
My BFF has these chopping boards at home!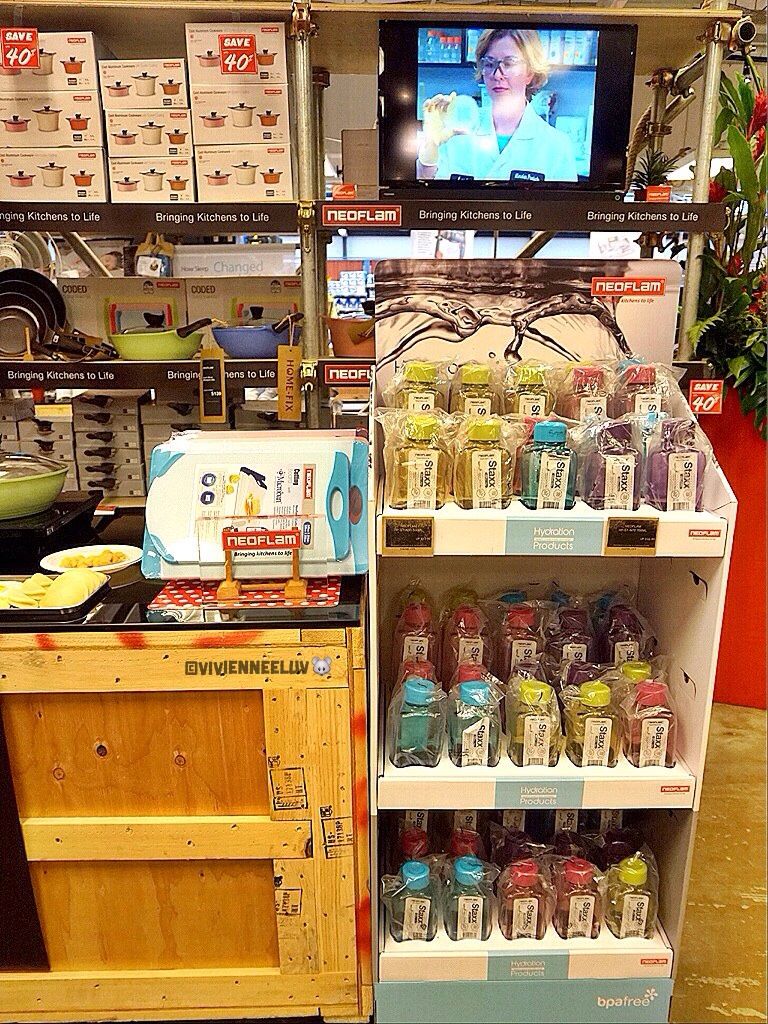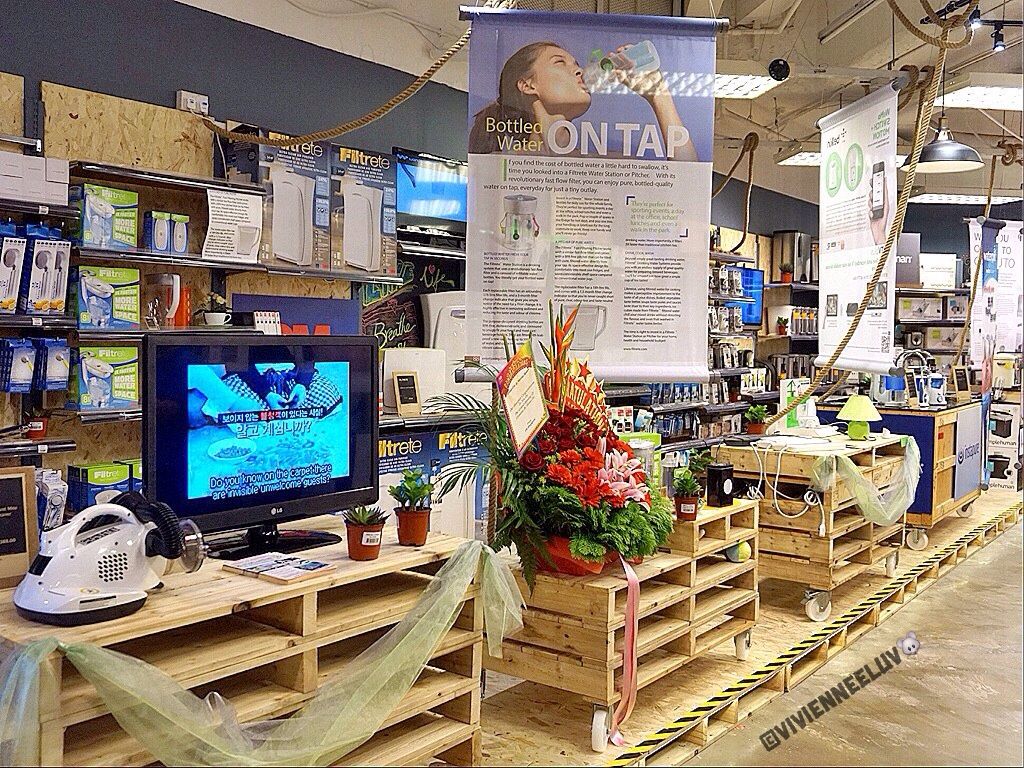 3M
ONSITE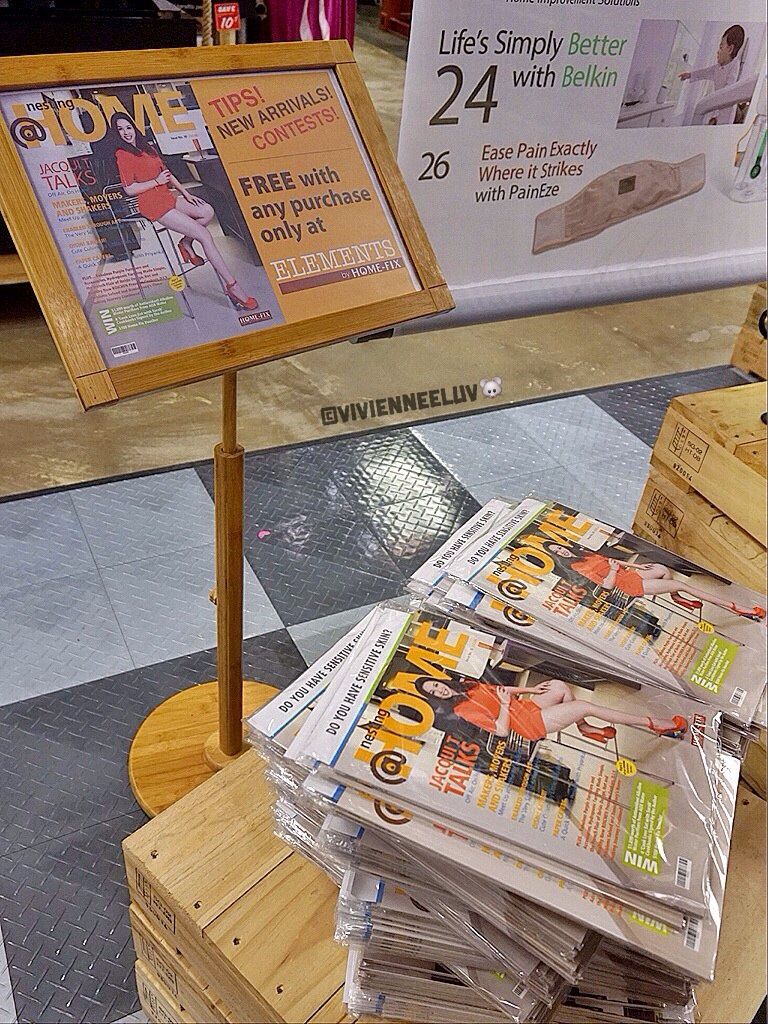 Magazines with lots of useful tips which we grabbed 2 different copies home!
VORNADO
Exclusive! "Leaders in air flow technology", Vornado is an established innovator and manufacturer of room circulators and air purifiers from USA. The Vornado story begins with an inventor's vision to improve aircraft design in the early 1920's. Ralph K. Odor began to experiment with unique aerodynamics that increased the efficiency and performance of standard propeller planes and realised that his findings could change the inefficient electric fan designs that dominated the industry at the time. Vornado's unparalleled performance can be traced to its signature vortex action; the result of four proprietary components found only within Vornado technology. Initially applied to air circulators and heaters, Vortex Action Page 6 of 7 allowed for Vornado products to affect not just the air around the unit like traditional fans and heaters, but to evenly distribute all of the air throughout an entire room. The effectiveness of these first products propelled the new Vornado back into the position as a leader in air comfort products. The same revolutionary thinking that created a superior fan has been poured into every aspect of Vornado's offerings today. Safer. Quieter. More intuitive. More effective.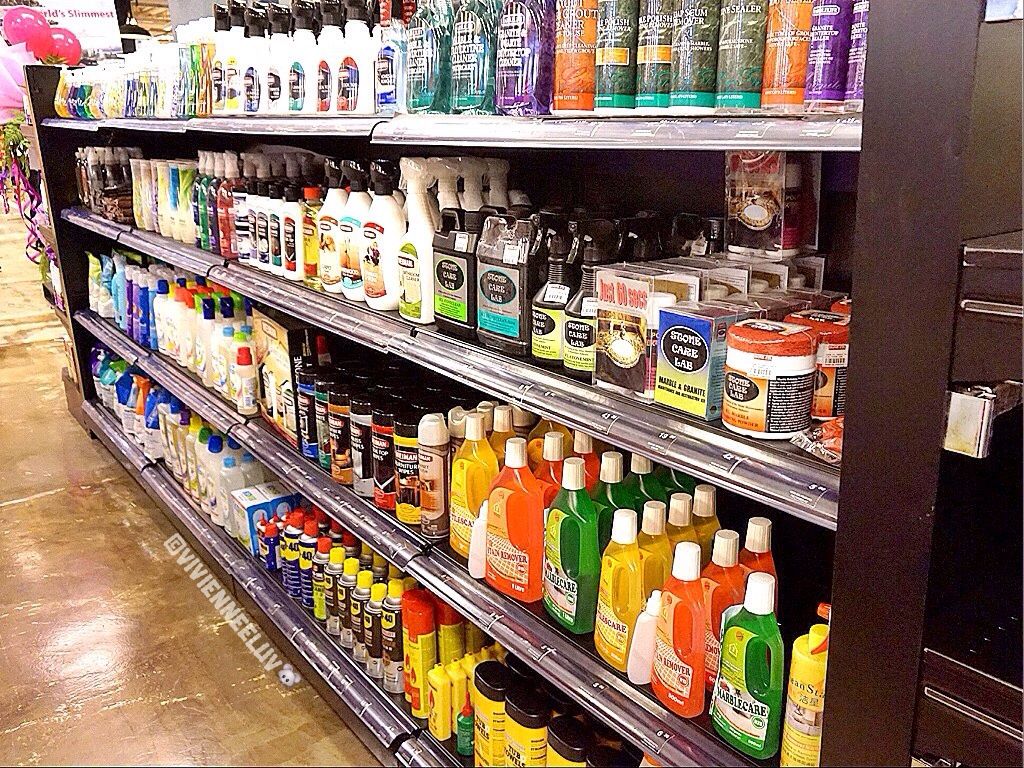 ECOVER
A whole range of cleaning products! From clothes to toilet.
INSTAPURE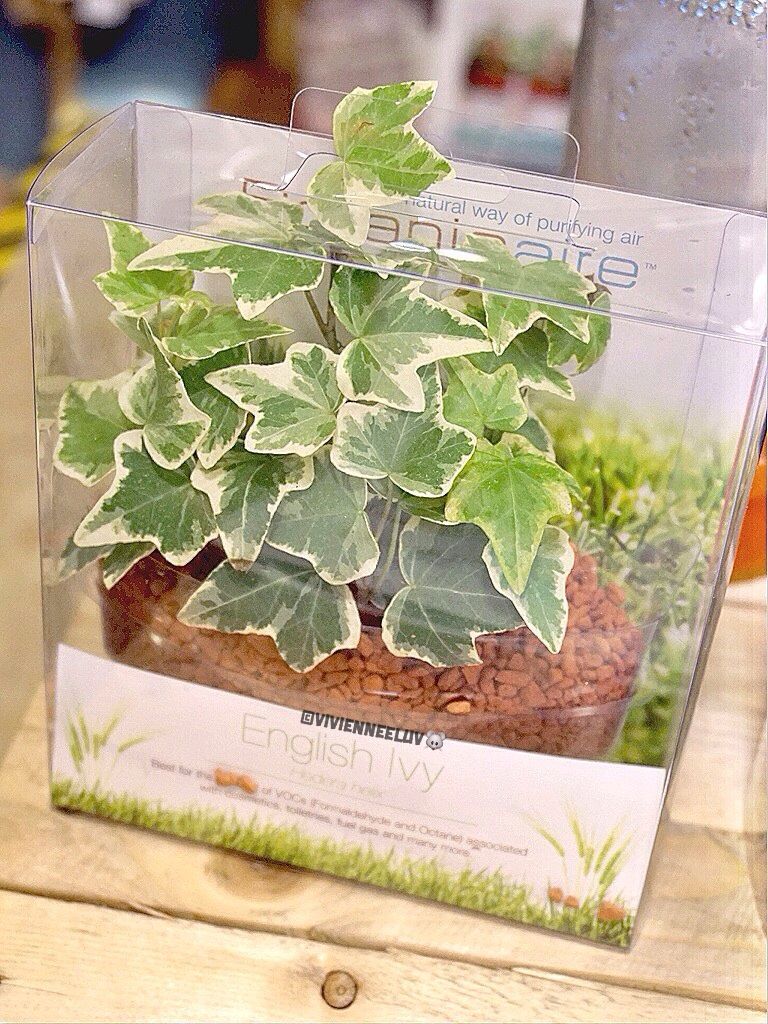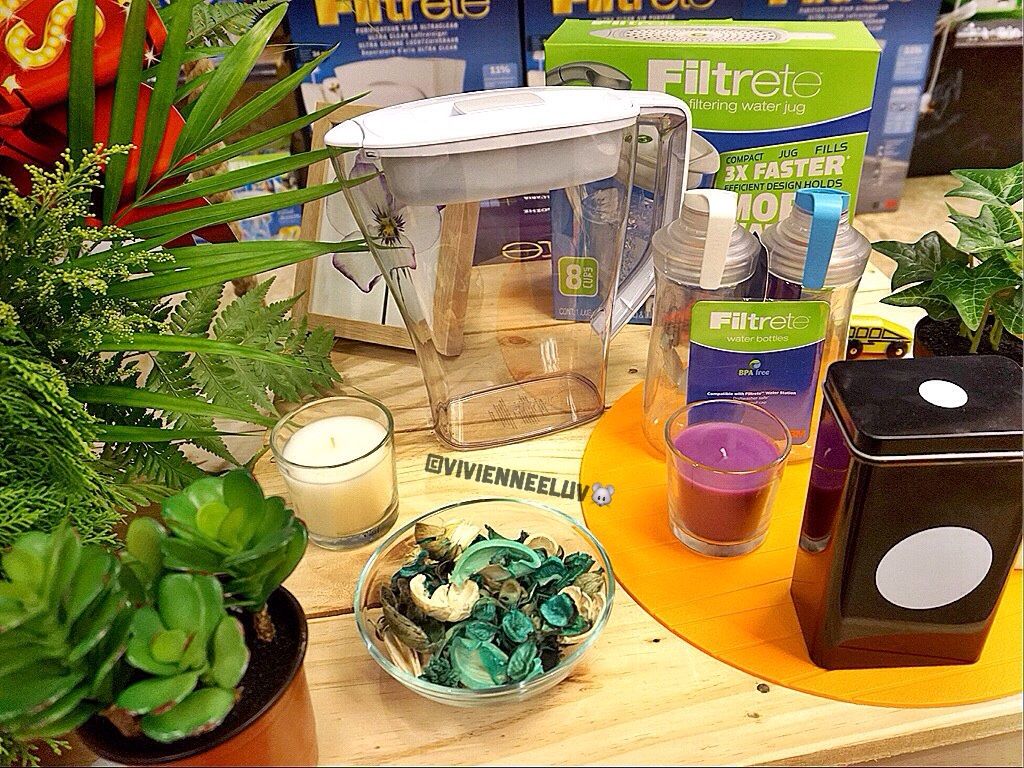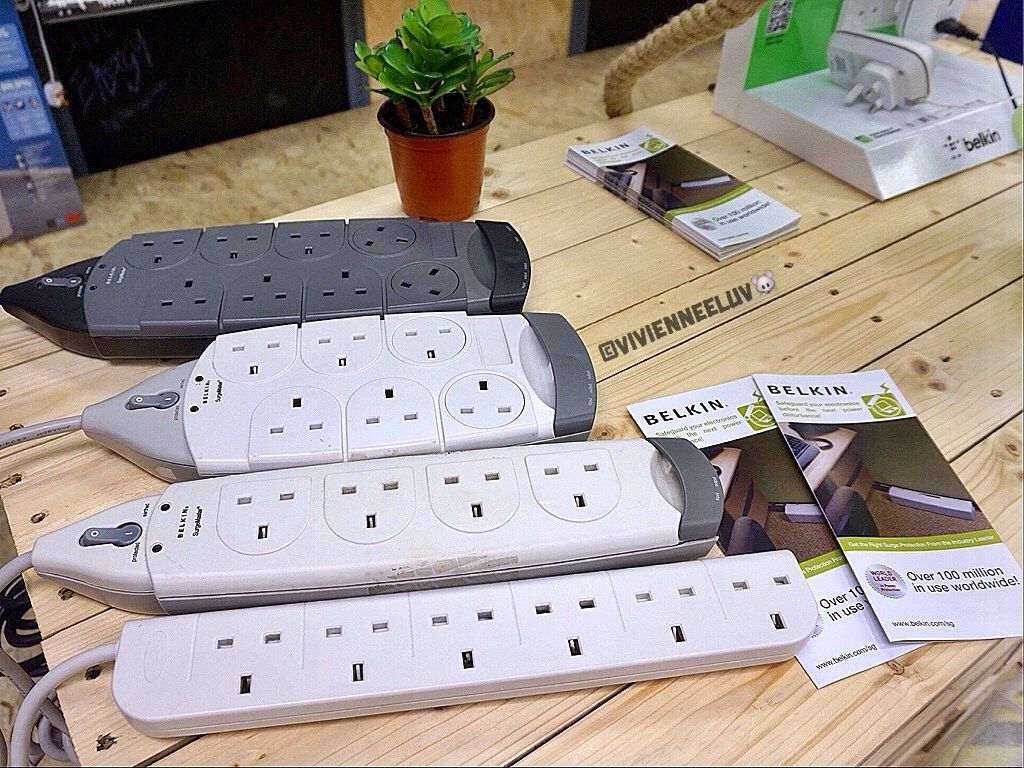 BELKIN
Grabbed home a bag of useful stuffs from Elecments by Home-Fix!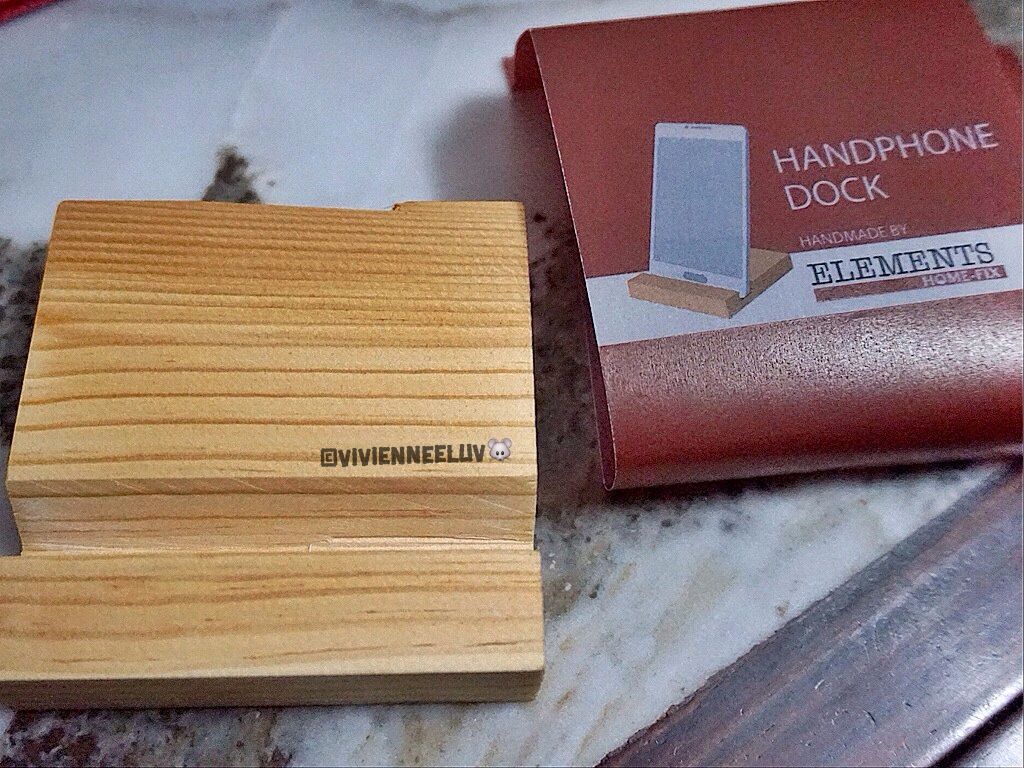 I believe this was made by the staff? I am not sure but it is very useful!
Check out in stores for there opening special promotions, some are ending today!!
It was an amazing experience, thank you Elements by Home-Fix and Naweera for bringing me around the cozy store, we had a good chat definitely.