FIX
Address:

31 Ah Hood Road #01-06 HomeTeamNS-JOM Singapore 329979
Tel: +65 62561484
Opening Hours: 11am to 9pm DAILY
WIFI: Yes
The
newest alfresco poolside
cafe in Balestier area. I waited for quite a while before going to FIX because when it first opened my instagram is flooded with FIX's pictures.
So finally I decided to gathered my guy friends & K for a mini gathering there on a weekend morning.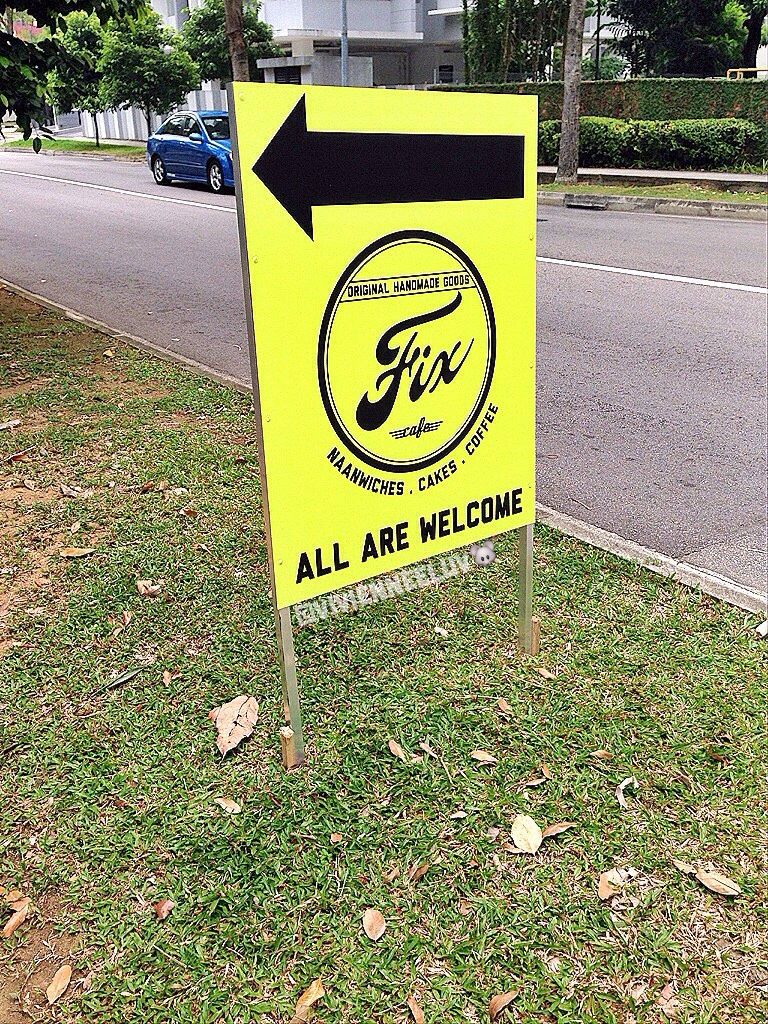 Outside the premise of HomeTeamNS, you will see a yellow board, just drive on/walk on.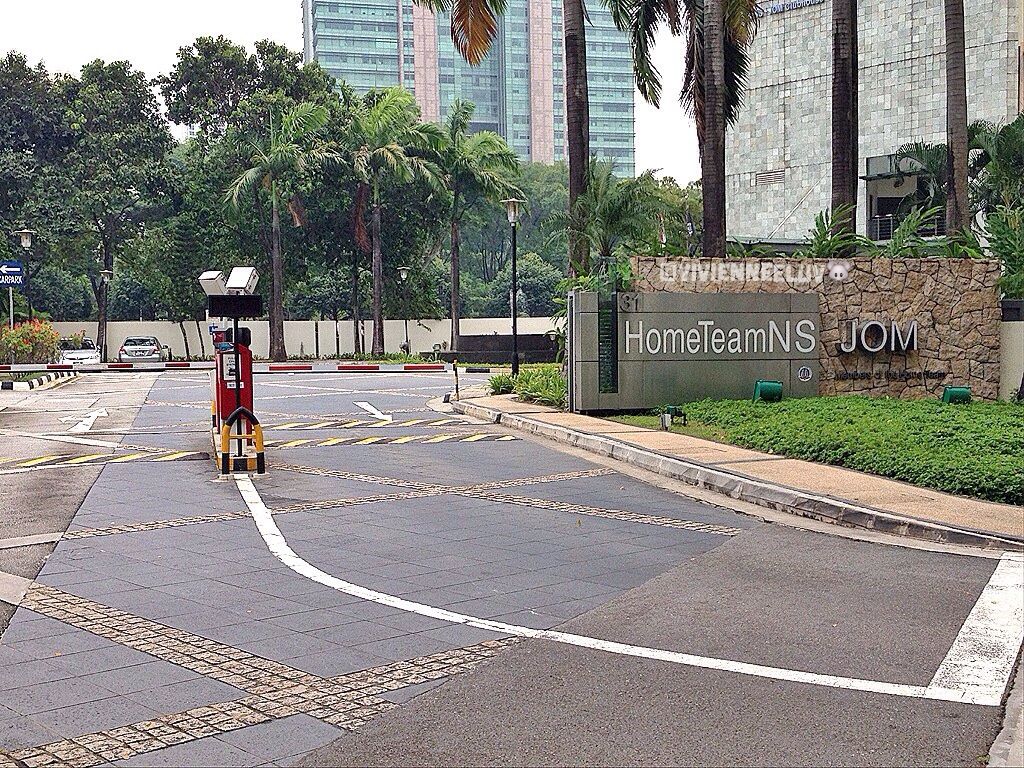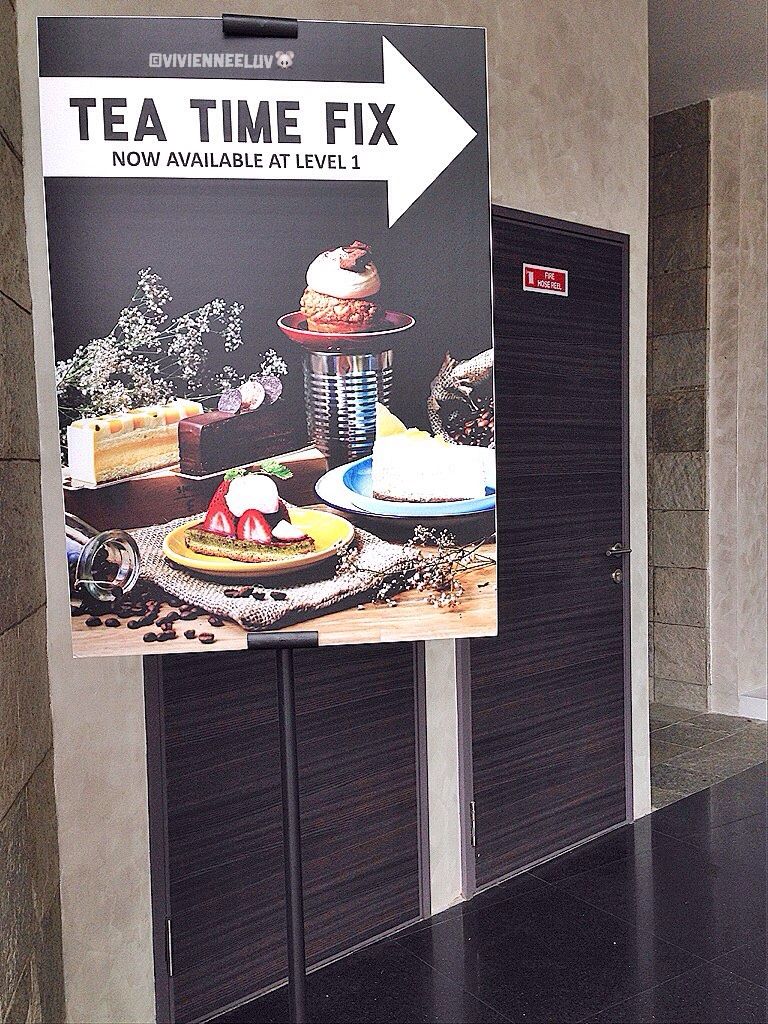 As you walk in, you will see another board leading you to FIX. Very helpful especially for people like us who are first timers, and new to this area.
Taken from my seat. Poolside dining but at cafe prices.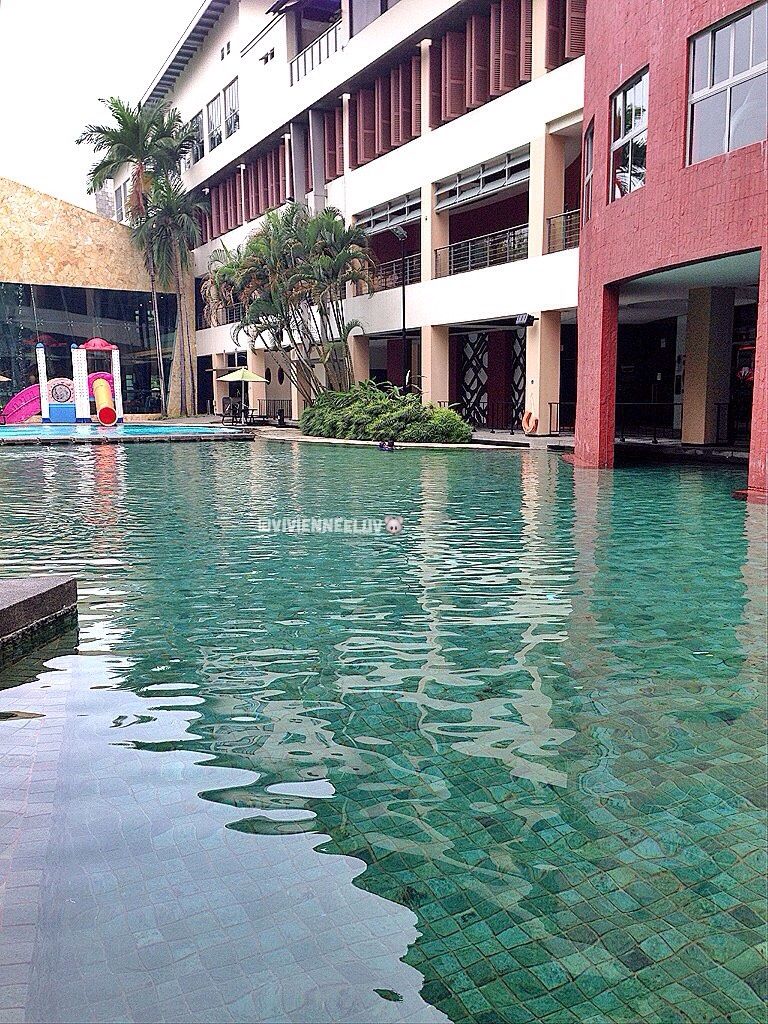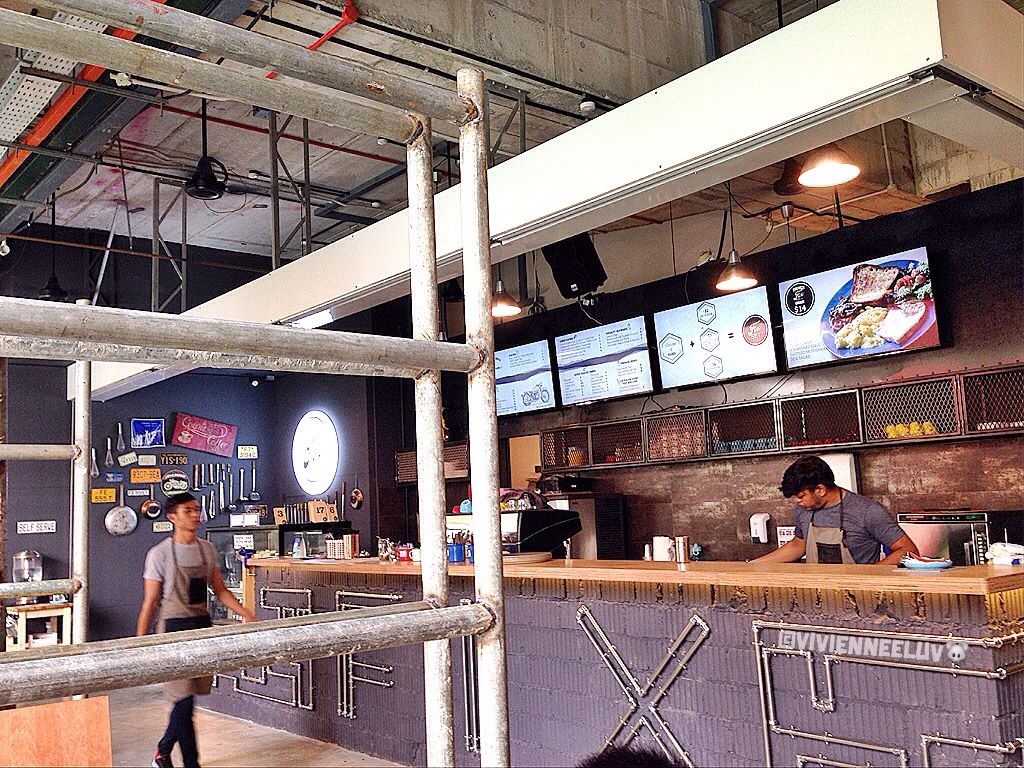 I reached at 11.30am, the place is almost fully occupied but no long queues yet.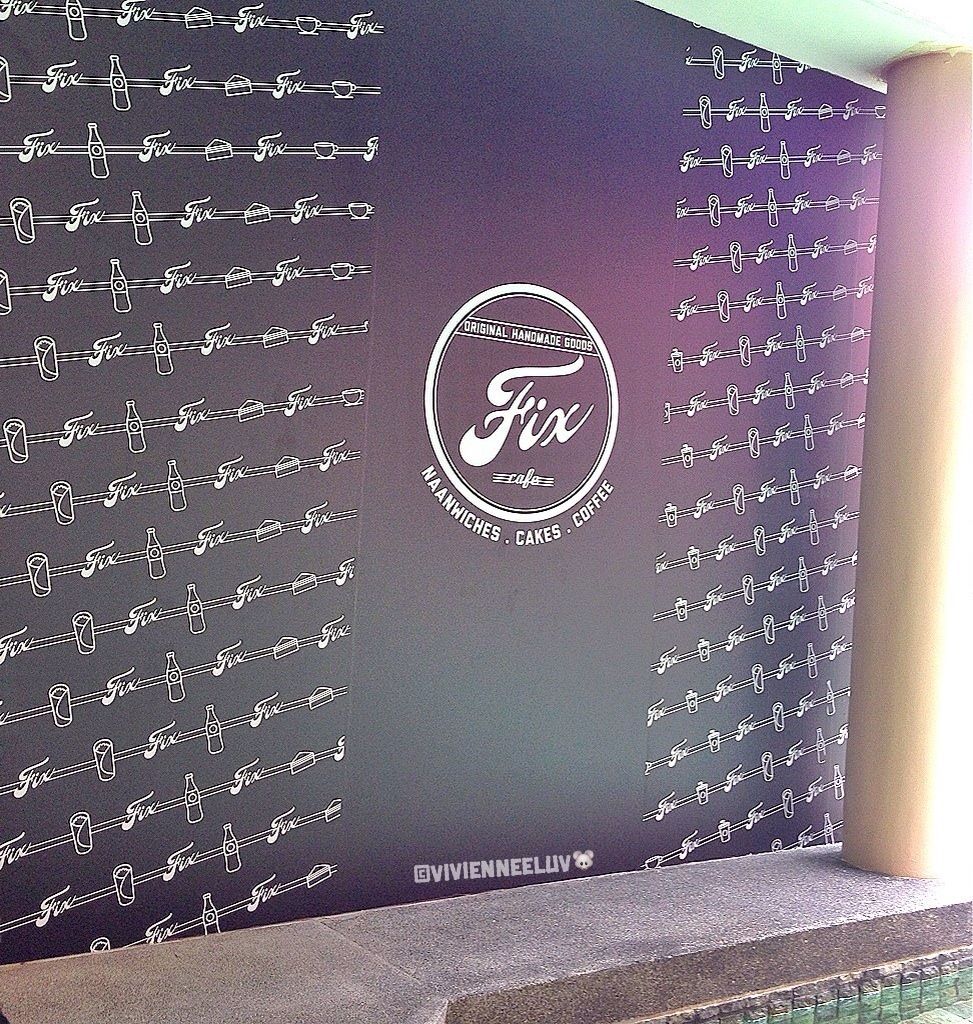 Free WIFI!
ORDERING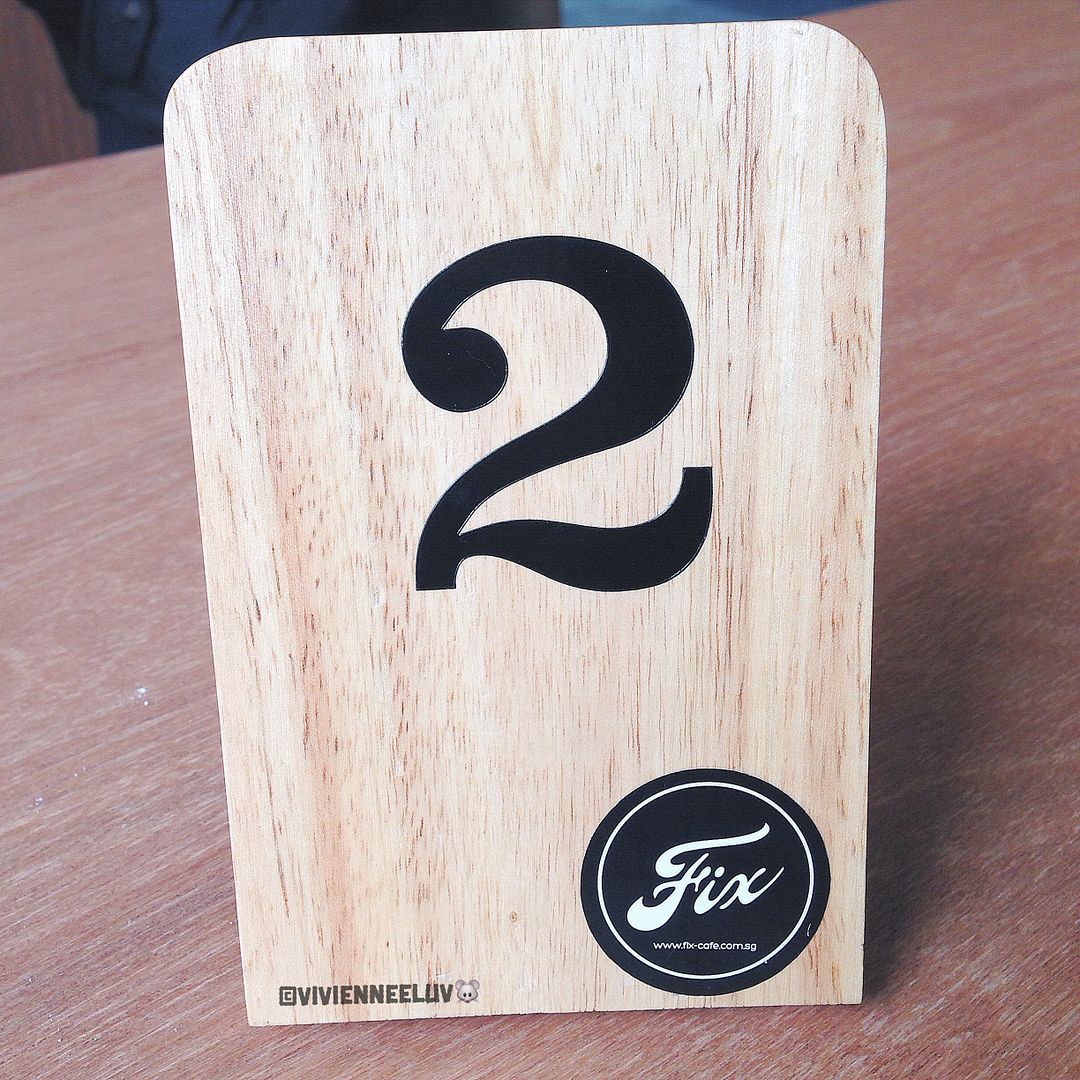 Every table will have a menu, place your orders at the cashier and get the number tag to place it on your table and wait for your food!
CHOCOLATE, PEANUT BUTTER & BANANA MILKSHAKE S$7 (S$4 if you order it with a main)
There is a Lemoncurd Milkshake which I may try the next time or next next time :P
ICED MOCHA S$6 (S$3 if you order it with a main)
It was pretty good but towards the end, I find it quite bitter. (I did stir as I drink)
Or maybe towards the end, I was feeling a little sick, as the weather was a little hazy and you know this is outdoors, so I am sneezing uncontrollably every few minutes.
Overall the drinks are rather cheap if you order them with mains.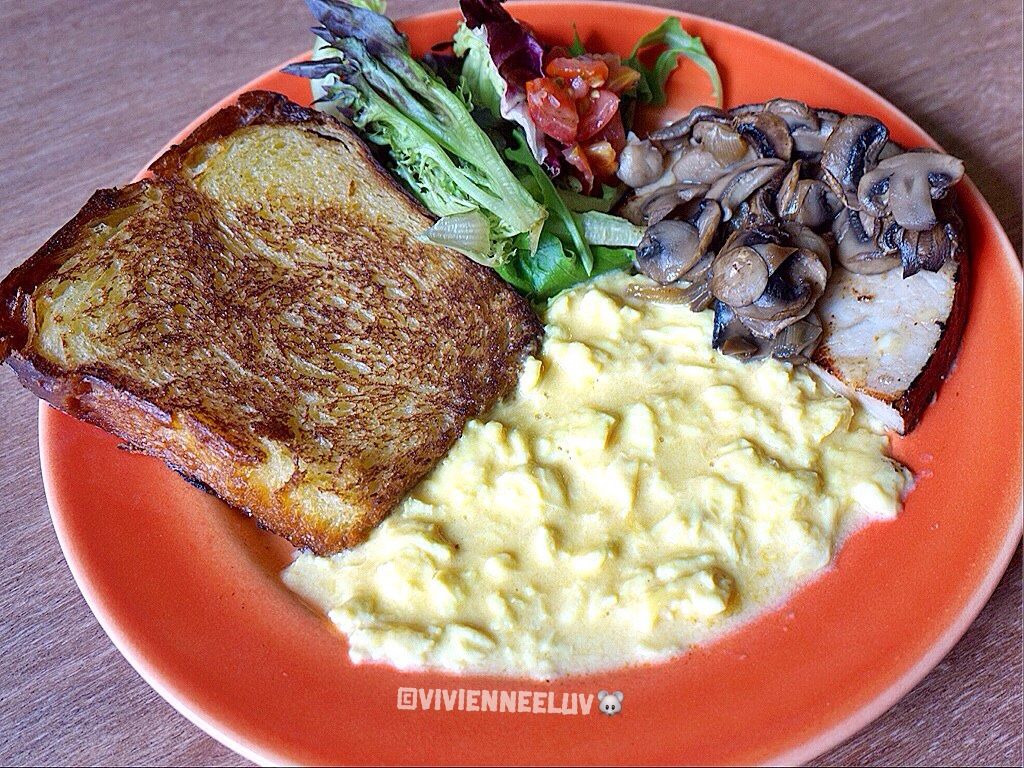 BRUNCH FIX S$12
I personally feel this is nothing appealing. Priced at S$12, with a toast, scrambled egs, sautéed mushroom, turkey ham & side salad. Not the best we had tried either.
3-CHEESE PENNE GRATIN S$10
Was pretty good, portion was just right for a bruch, as we need to have some cakes after that too.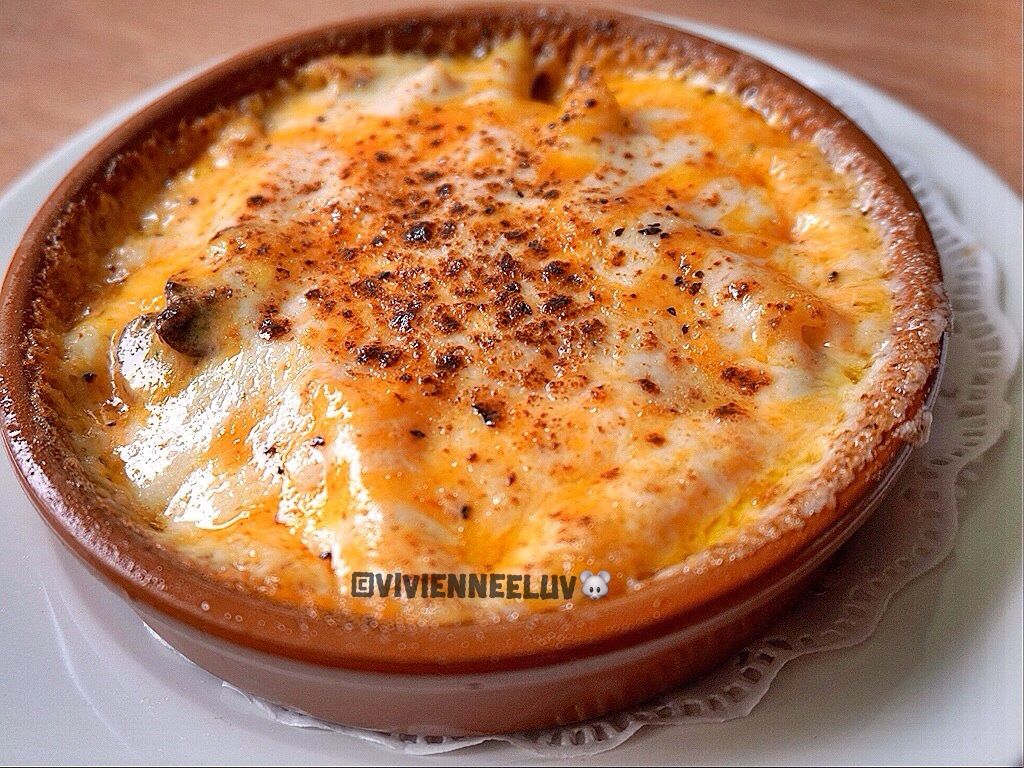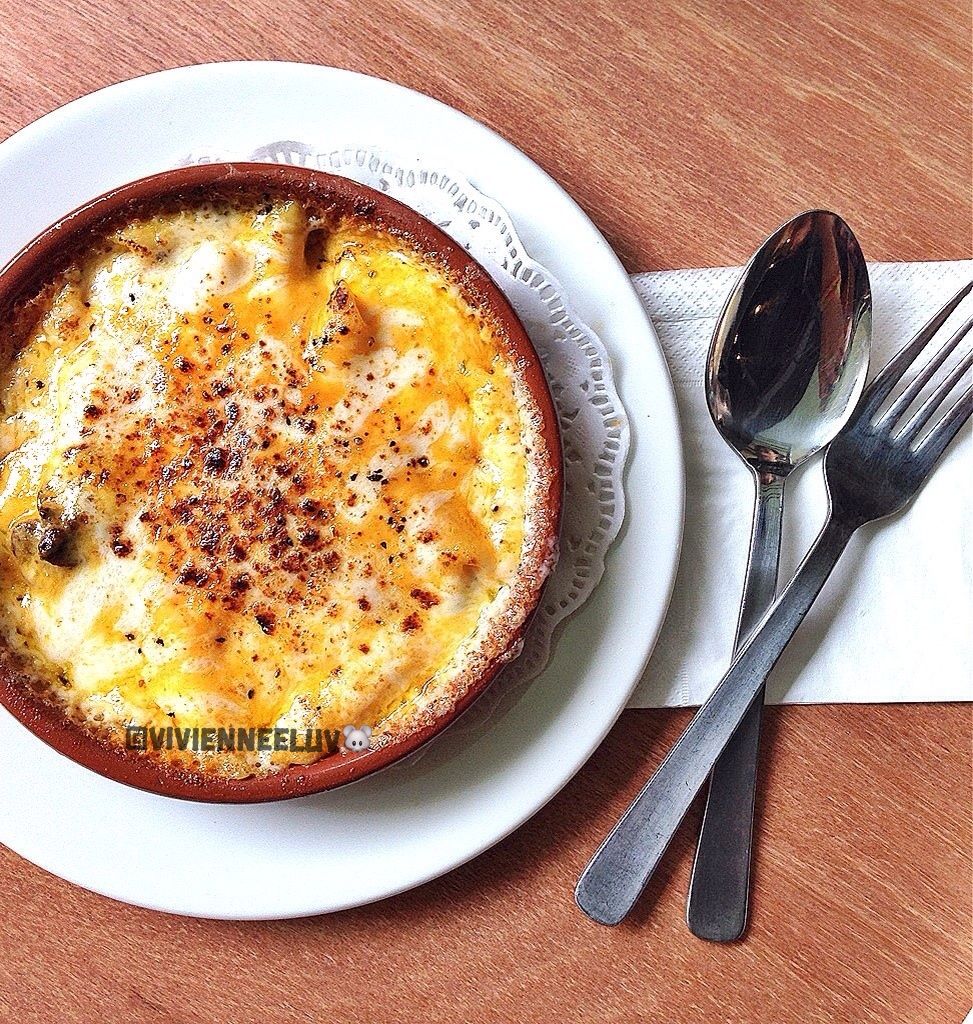 CHICKEN TIKKA NAANWICH S$10 (e
very naanwich comes with nacho chips)
So glad that we ordered this because it was very good!
Grilled chicken tikka is already tasty on its own, it is served with achar and topped with soft wobbly egg. It gets pretty messy when eating, we used our hands, but for yummy food, we don't mind to use our hands. The achar adds crunch and sweetness to the whole naanwich.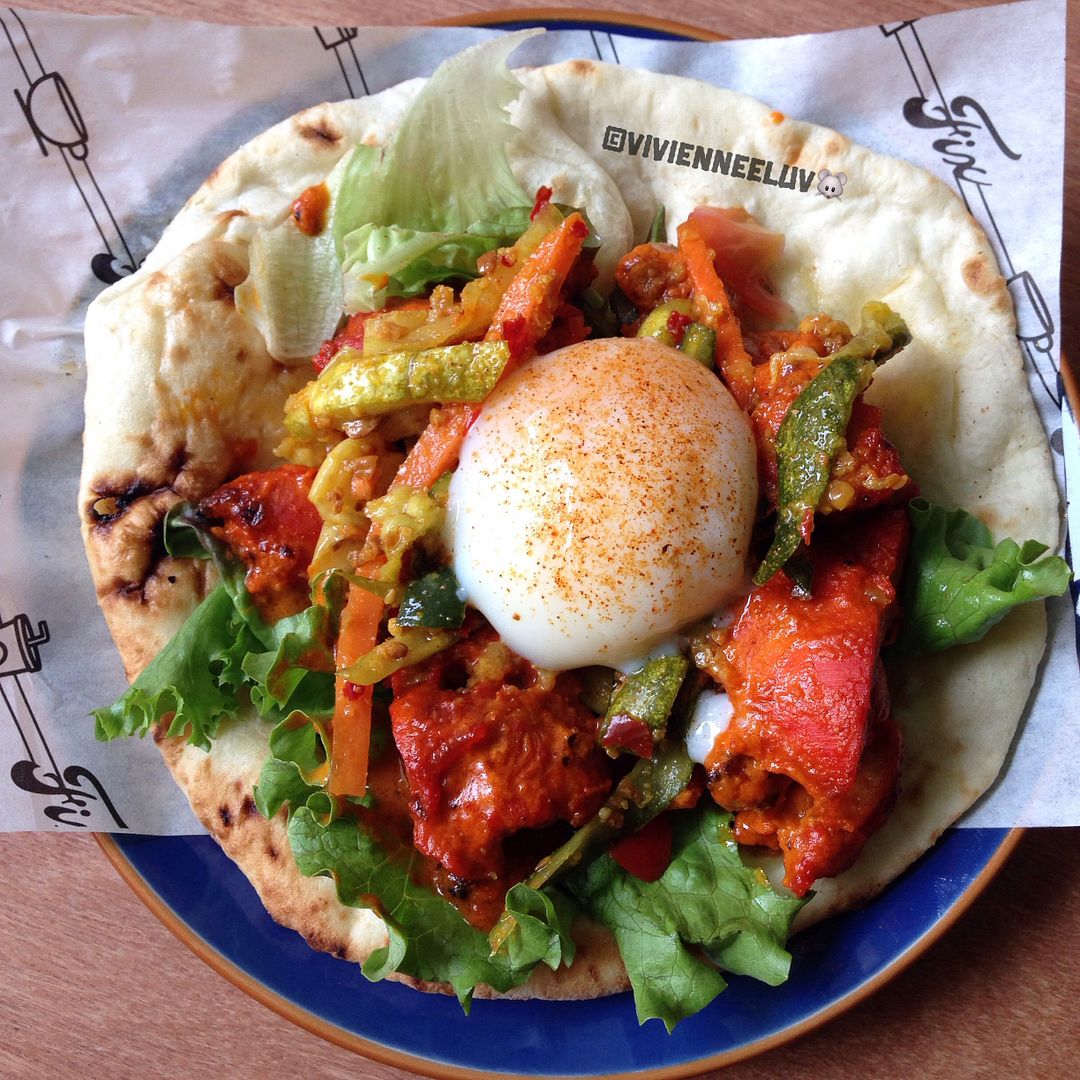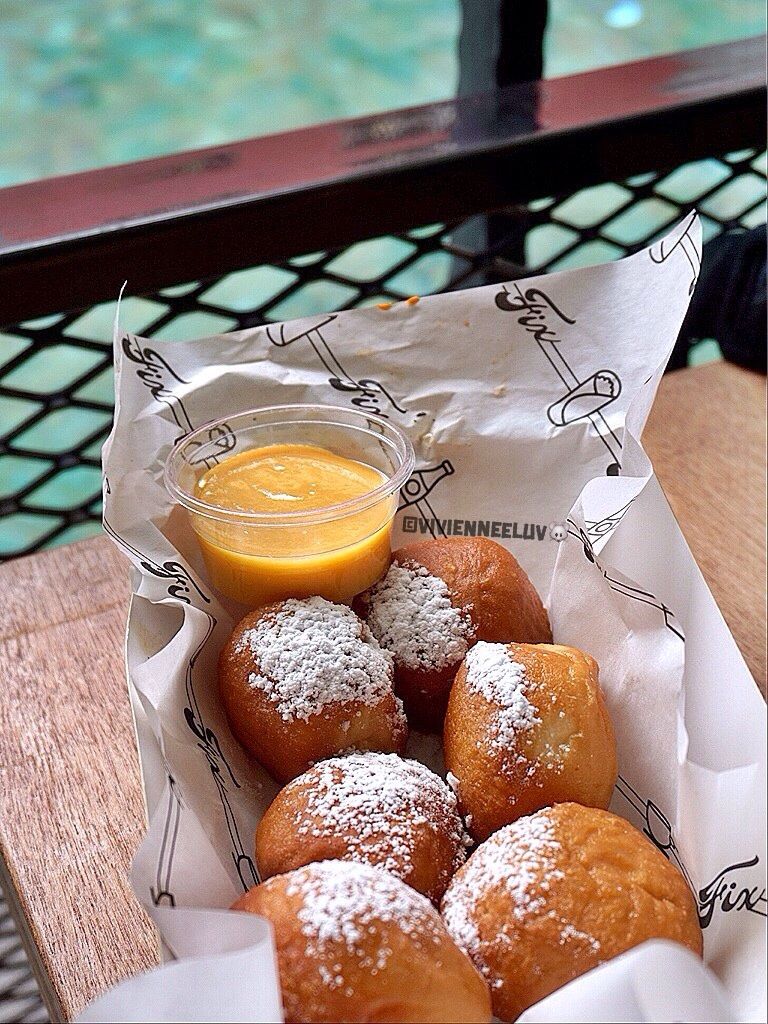 DONUTS WITH SALTED EGG DIP S$7
The highly raved donuts with salted egg dip that I have been seeing on instagram. Almost everyone who goes to FIX will order this, so naturally I have high hopes on this. However the donuts are normal not fluffy, salted egg dip taste a little bland but yet weird at the same time, not what I have expected, not like our usual liu sha bao's liu sha. Overhyped? Try it yourself.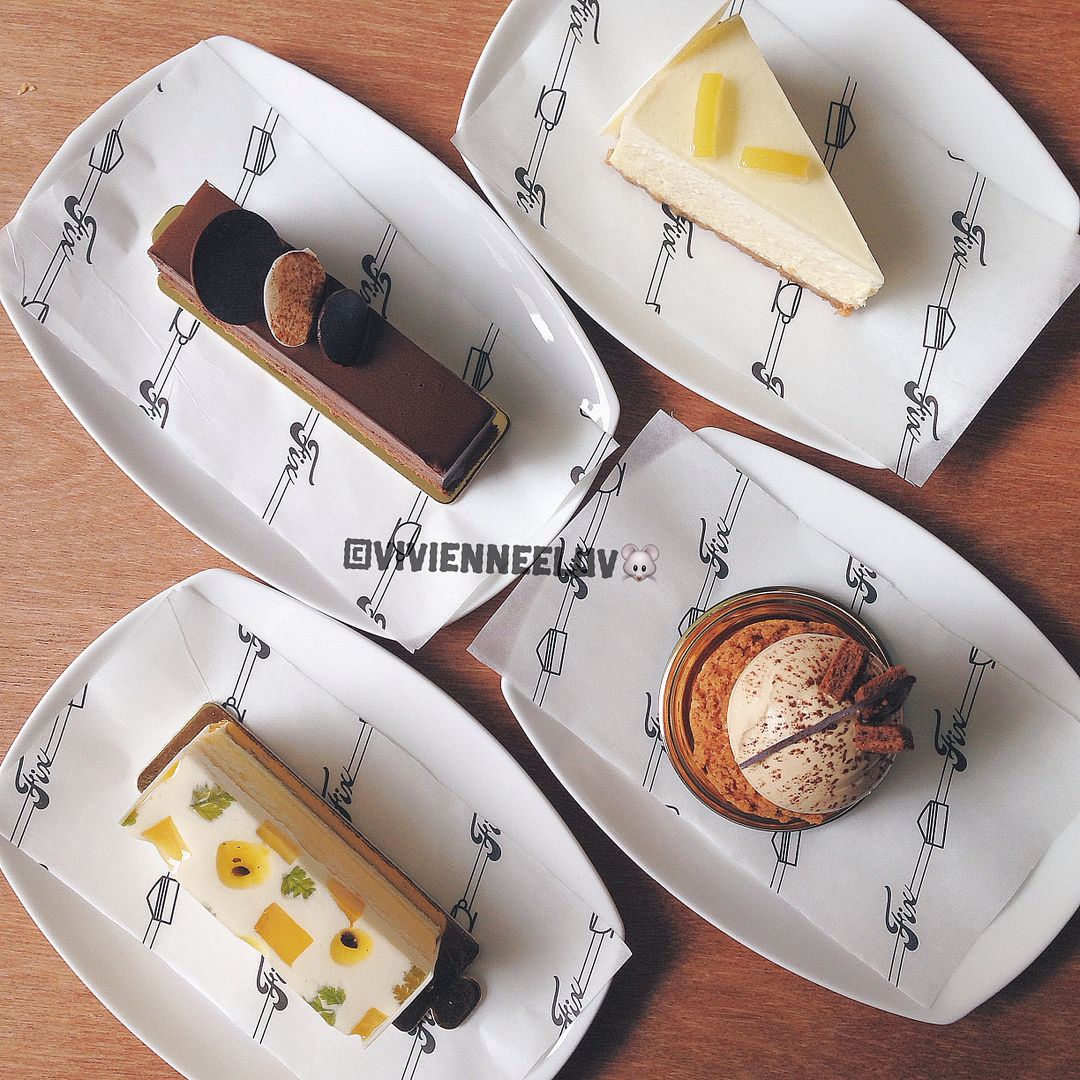 Cakes on the other hand are terrific!
PASSIONFRUIT COCONUT & MANGO MOSAIC S$7
S$45/1 kg, S$90/2 kg
Passionfruit meringue mousse, fresh mango, coconut meringue mousse, chiffon cake.
My favourite among all the 4 cakes we had tried. Its light and refreshing. I don't mind to have a few more. We took our time to devour the cakes over our chats and towards the end, the 1-2 mouthfuls of the 4 cakes left on the plate, actually melted. Yes, turned into liquid. So its best to quickly eat them up.
70% DARK CHOCOLATE TRUFFLE SLICE S$7
S$50/1 kg, S$100/2 kg
Dark chocolate mousse, sachet cake, dark chocolate curd, dark chocolate glaze, chocolate & salt sable cookies. As said, dark chocolate, so don't expect it to be sweet. Its slightly bitter, therefore not too cloying.
TWICE BAKED SOURCREAM CHEESECAKE S$7
S$38/1 kg, S$75/2 kg
Philadelphia baked cheese cake, sour cream topping, lemon confit, spiced graham biscuit.
The biscuit at the bottom is a little wet but other than that, its pretty good.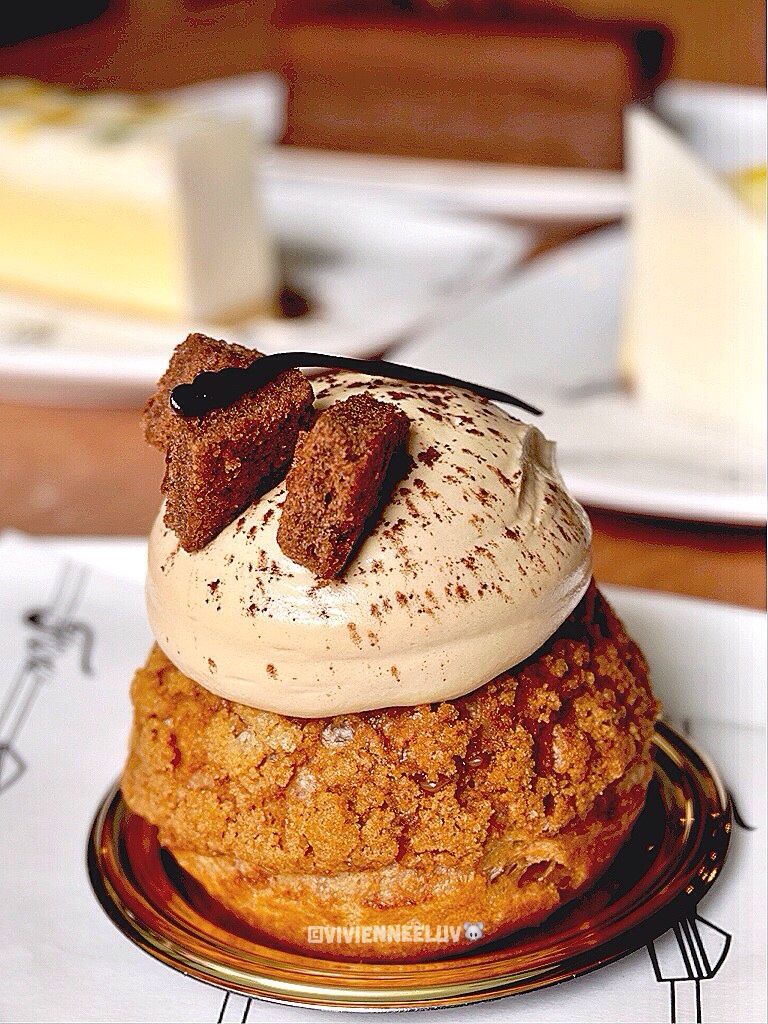 BUTTERSCOTCH & COFFEE COOKIE CHOUX S$6
Sticky butterscotch, dark chocolate fudge, coffee creme chantilly, chocolate cake, crunchy cookie choux.
This is quite a nice shot taken with my iPhone. :P Tempting enough?
Days later, my food khakis asked me out to FIX again! Of course I wouldn't mind anywhere with food! So here we go again! This time is evening like 7.45pm or so, so the pictures are darker than those above.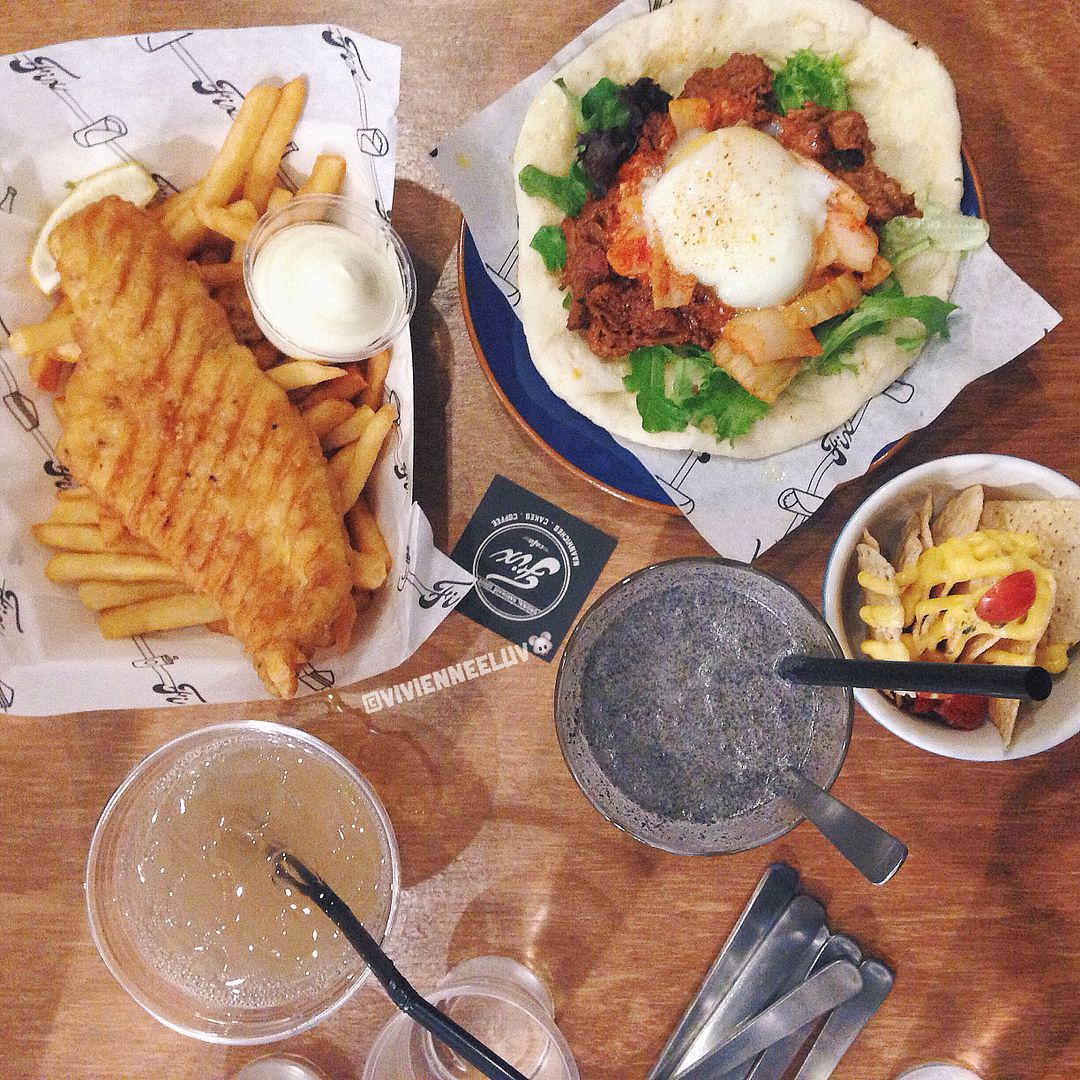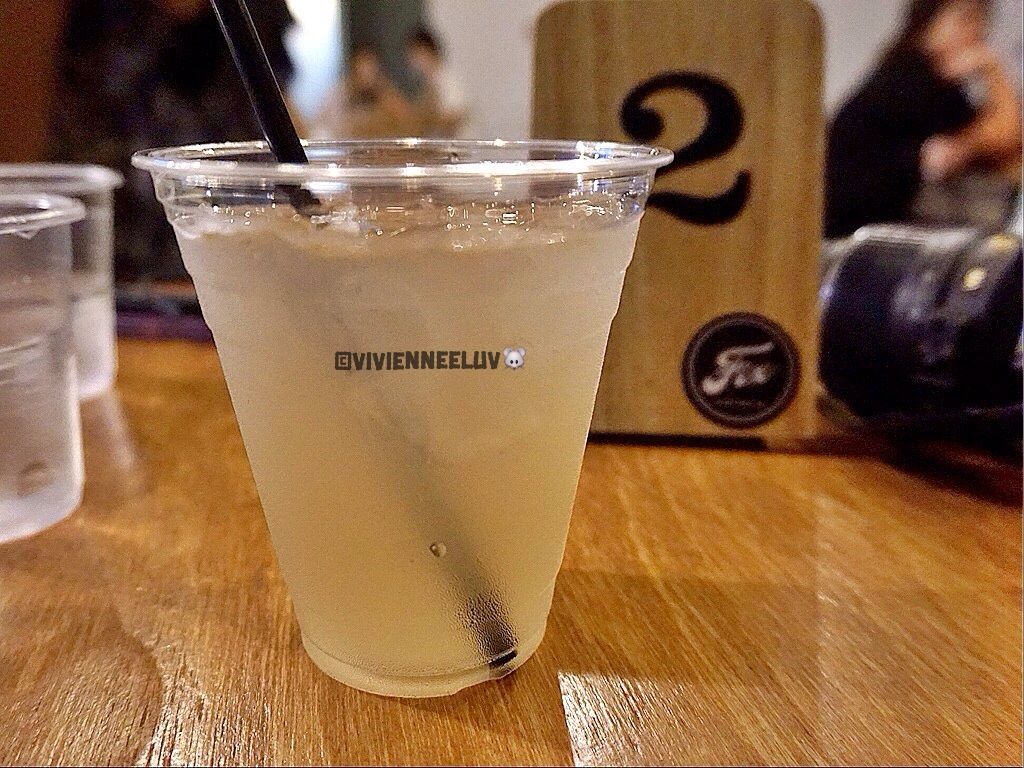 ICED LEMONGRASS TEA S$4 (S$2 if you order it with a main)
Khakis said it taste like Nutritea's lemongrass drink.
BLACK SESAME WITH BRITTLE MILKSHAKE S$7 (S$4 if you order it with a main)
Quite a nutty drink which we 3 agreed that its good.
DONUTS WITH SALTED EGG DIP S$7
Yea the same thing as what I had previously, because I think everyone needs to try at least once, so that they know how it taste like.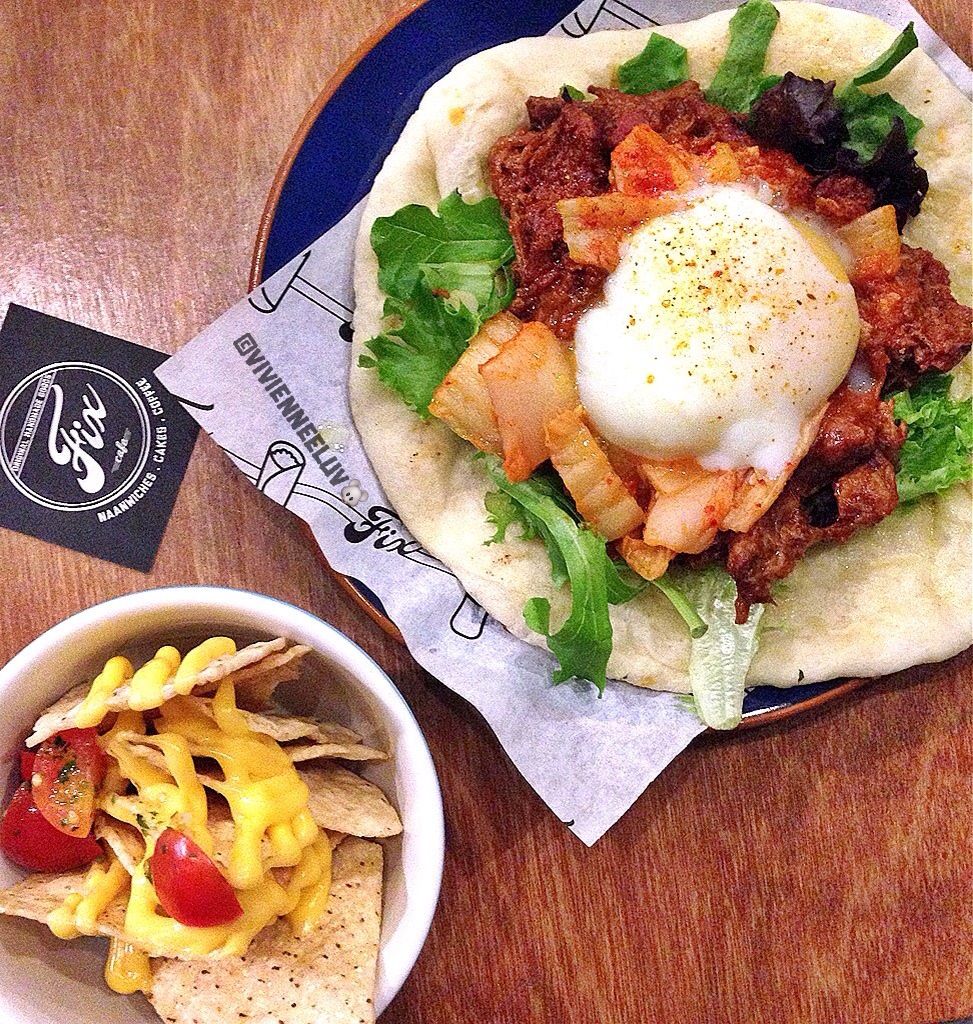 BEEF & KIMCHI NAANWICH S$10 (every naanwich comes with nacho chips)
Wasn't too bad but Chicken Tikka Naanwich is still nicer!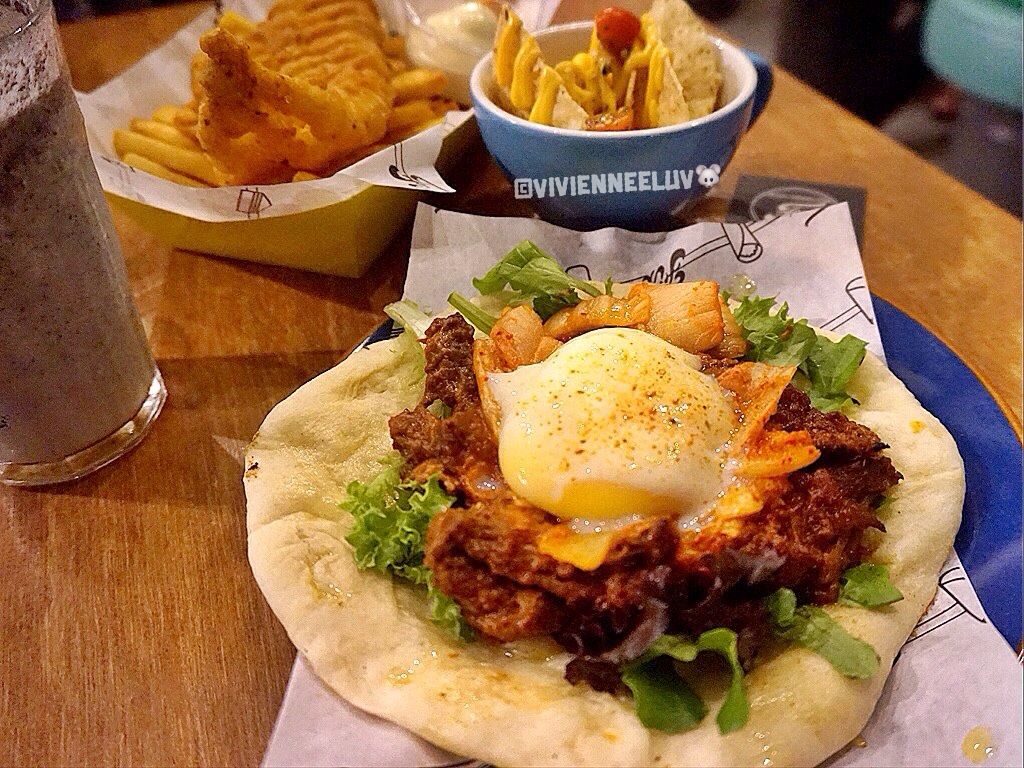 FISH & CHIPS S$12
Quite a lot of fries, fish is not bad, doesn't taste or have any fishy smell.
Overall, after these 2 trips to FIX, its still not a bad experience after all. Wouldn't mind going back for more cakes and naanwich.