GRUB Noodle Bar
Address: 221 Rangoon Road Singapore 218459
Tel: +65 63415631
Opening hours: 7pm to 12:30am Tuesday to Sunday
Close on Mondays & last Tuesday of the month
I know GRUB is not a new name to you. The famous GRUB at Bishan Park.
Maybe you don't know yet GRUB is run by a team of 4 young local entrepreneurs. The quartet started Cookyn Inc, Singapore's pioneer cooking events company, in 2009 and it has become one of the most popular teambuilding companies in Singapore. They brought the same spirit of adventure and business acumen to GRUB in 2013, their first foray into the competitive F&B scene. They started their 2nd F&B venture, FIX, on 11 August 2014 and now, they bring you GRUB Noodle Bar!
GRUB Noodle Bar will open its doors tomorrow, 16th October 2014 Thursday!
I have been to Cookyn for an event, and they are awesome! I have been to GRUB and I love the food and ambience. I just blogged about FIX too! Now, I am here for a media preview before they open tomorrow!
Have you ever wonder why are our supper choices so boring? Everytime is Prata, Mee Goreng, Bak Ku Teh. Now we have a new and innovative supper bar right here at Rangoon Road!
GRUB Noodle Bar is a dinner cum supper bar, featuring 2 German craft beers on tap, beef noodles, assam laksa, and a few side dishes/appetizers that leaves you wanting more.
If you still recognise, or remember, the same doors of Cookyn Inc.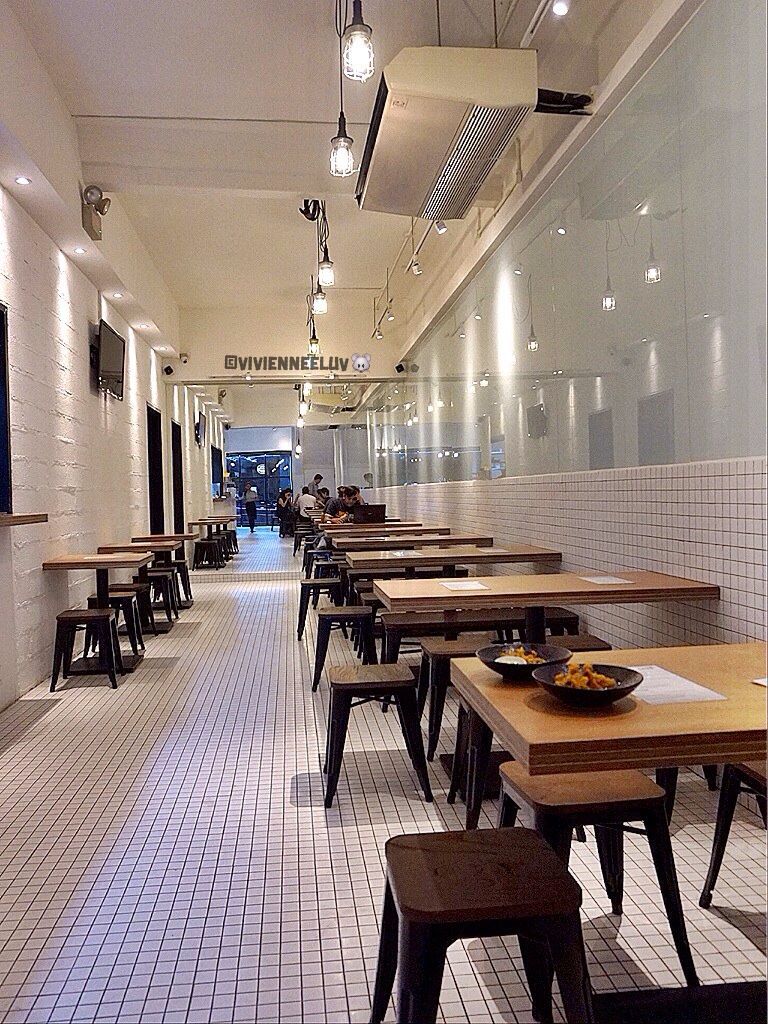 The walls and floorings are still the same, as good as new! And now it transformed from a cooking studio to a supper noodle bar!
They even got Ee Shaun to draw on a side of the wall, you won't miss it when you enter GRUB Noodle Bar.
(Pic Credit: HannahChiaFoodTrail)
Groupfie before we start:
MissTamChiak, SGFoodonFoot, K, Vivienneeluv, Hazelleo, HannahChiaFoodTrail.
STEWART'S ROOT BEER S$5
MEXICAN COCA COLA S$4
Mexican Cola is less sweet, and easier to drink, less gas. :P I think we also hardly get glass coke bottle anymore.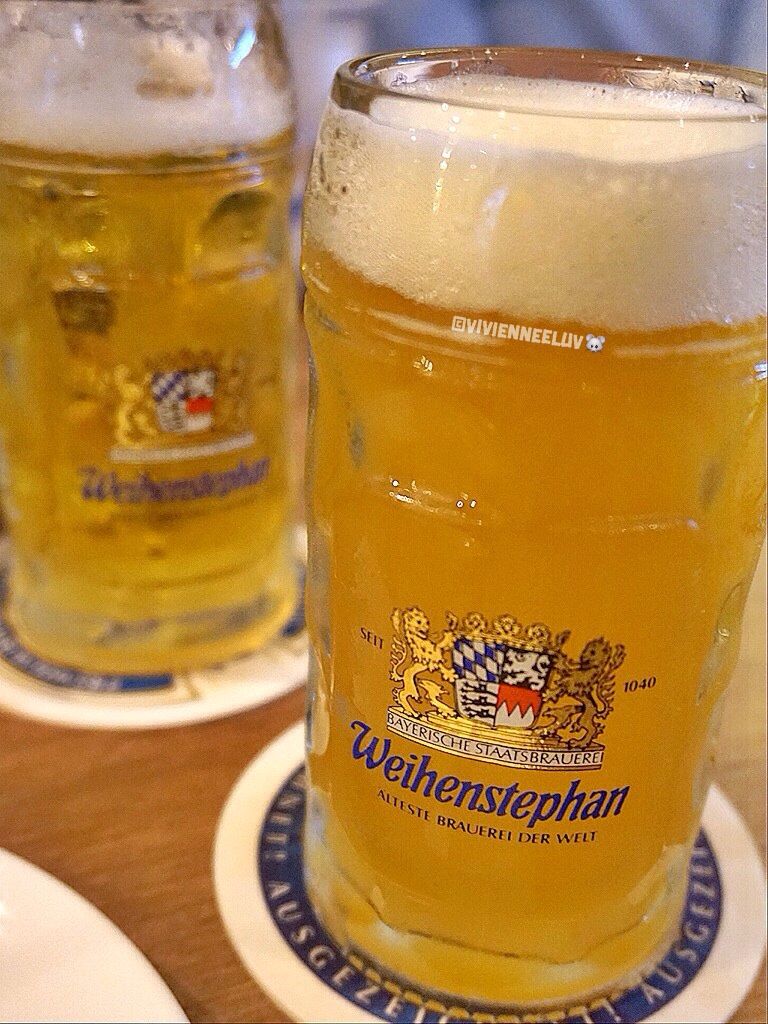 WEIHENSTEPHAN HEFEWEISSBIER (GERMAN) S$12
WEIHENSTEPHAN ORIGINAL (GERMAN) S$12
The beer is quite light, perfect for the following bar bites/appetisers/side dishes, whatever you call them!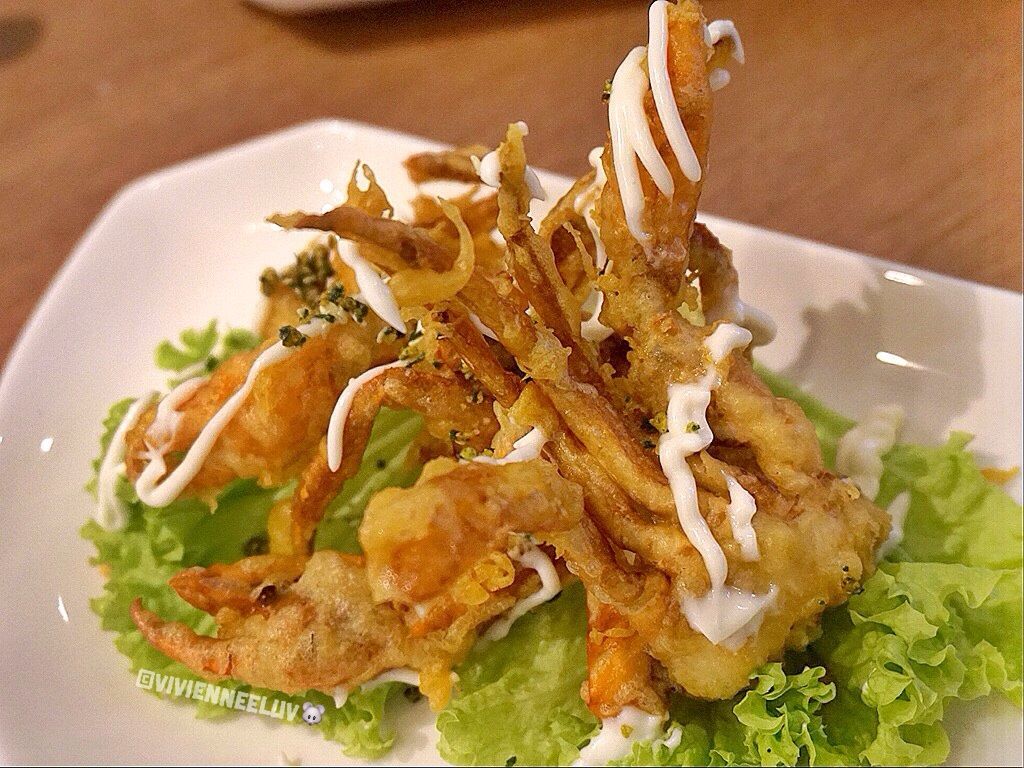 SOFT SHELL CRAB S$13
Deep fried soft shell crab with mayo and house seasoning. I hardly take soft shell crab because the shell is still not very soft, there are still traces of shell, I am always skeptical of swallowing the soft shell crab.
This dish is different, I feel that I didn't have enough but was too shy to have a second helping. Perfect to pair with the beer!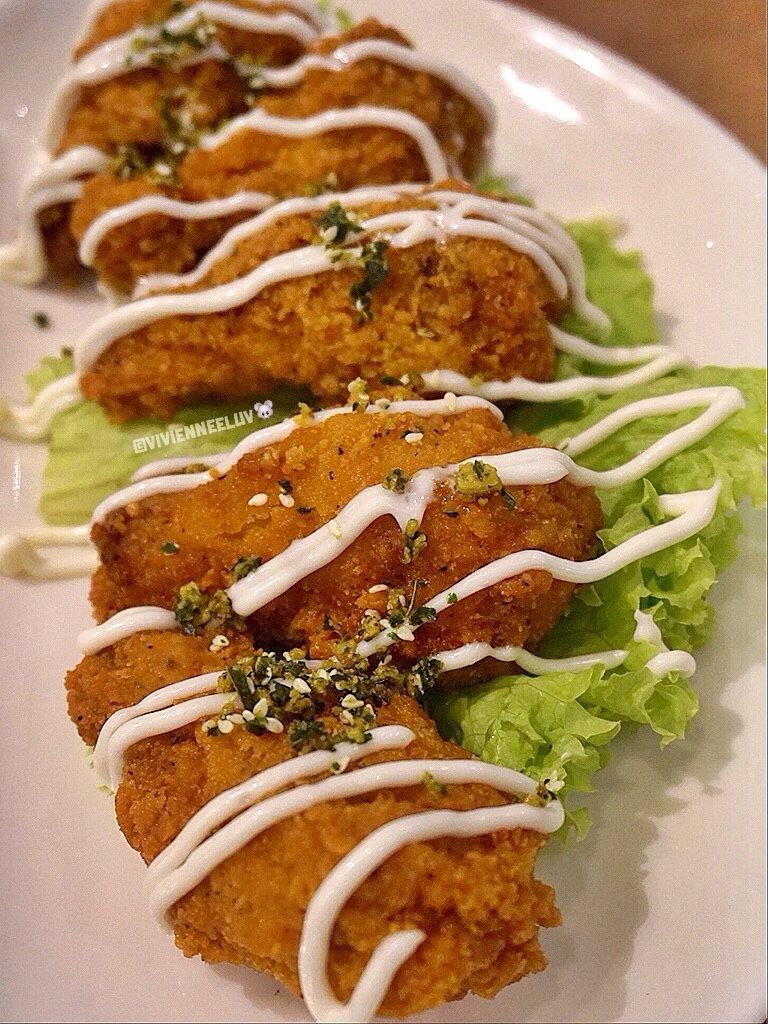 CHICKEN DRUMLETS S$9
If you have been to FIX, this is a different kind of drumlets from FIX. Its coated with curry leaves, garlic & sesame seeds. Very crispy! Whenever I had super crispy fried food, I will think of beer.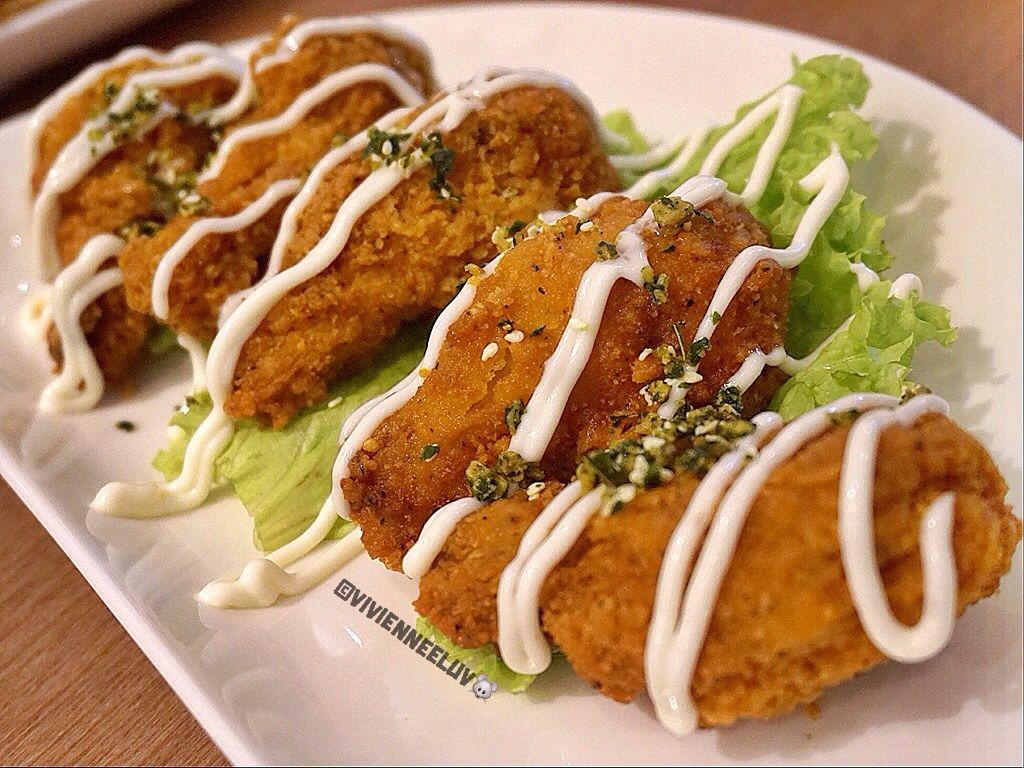 HOKKAIDO SCALLOP TATAKI S$15
Lightly torched with mustard glaze and mandarin orange segments. It actually look like something more than S$15, presentation is great and it is very very tasty! The scallop is fresh, the mustard glaze is very flavourful and tasty. You have to try this at least once!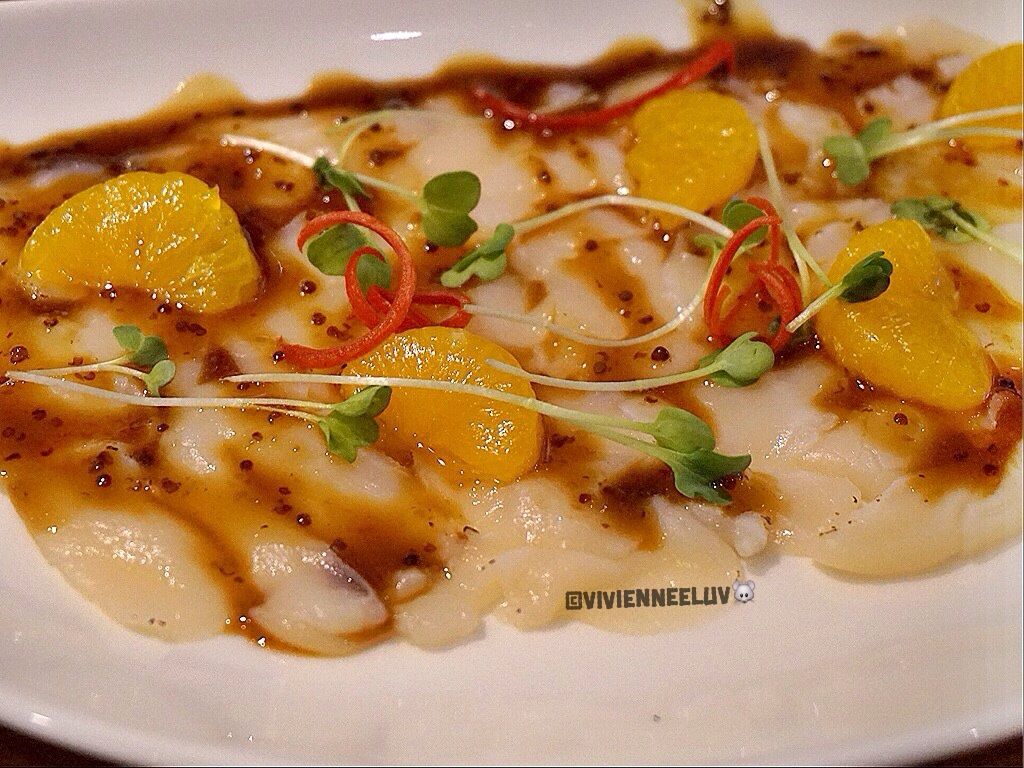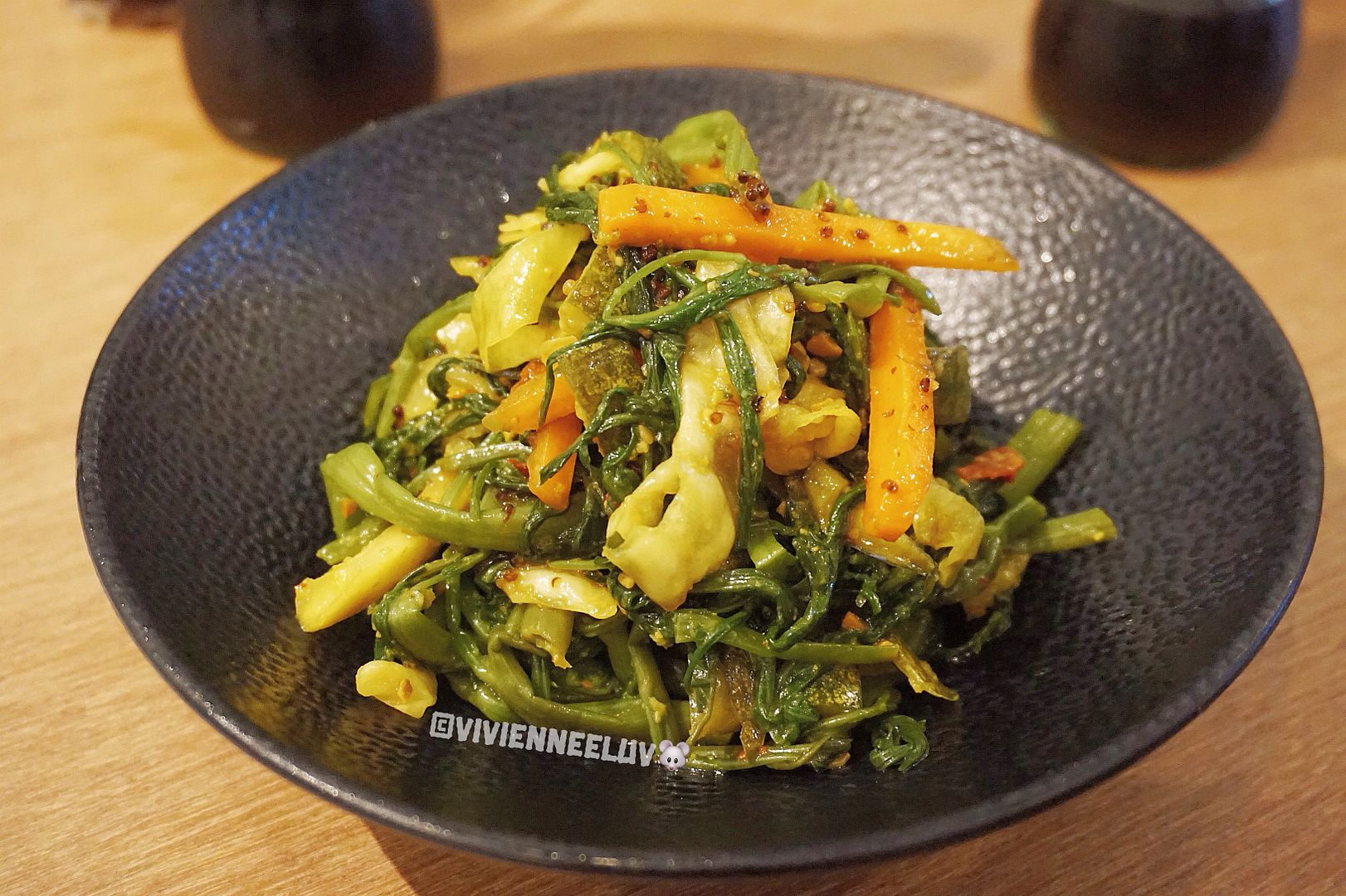 KANG KONG SALAD S$7
Achar is not a stranger name to you, I believe most people love achar! Imagine achar but its kang kong.
It is such an interesting twist, although compared to our usual achar, this is lesser crunch but it is very refreshing!
BABY CUTTLEFISH S$9
Another deep fried dish! Bite size deep fried, eat it with the basil pesto mayo.
LIVE TIGER PRAWNS S$15
Steamed in sake, garlic & ginger glaze. Who likes to dip the peeled prawns back into the sauce or soup every time? I do that and this is wowwwwww, its really sake!
VENUS CLAMS S$13
Sauteed in beer, toasted finer & lemongrass broth. Interesting twist to a clam dish.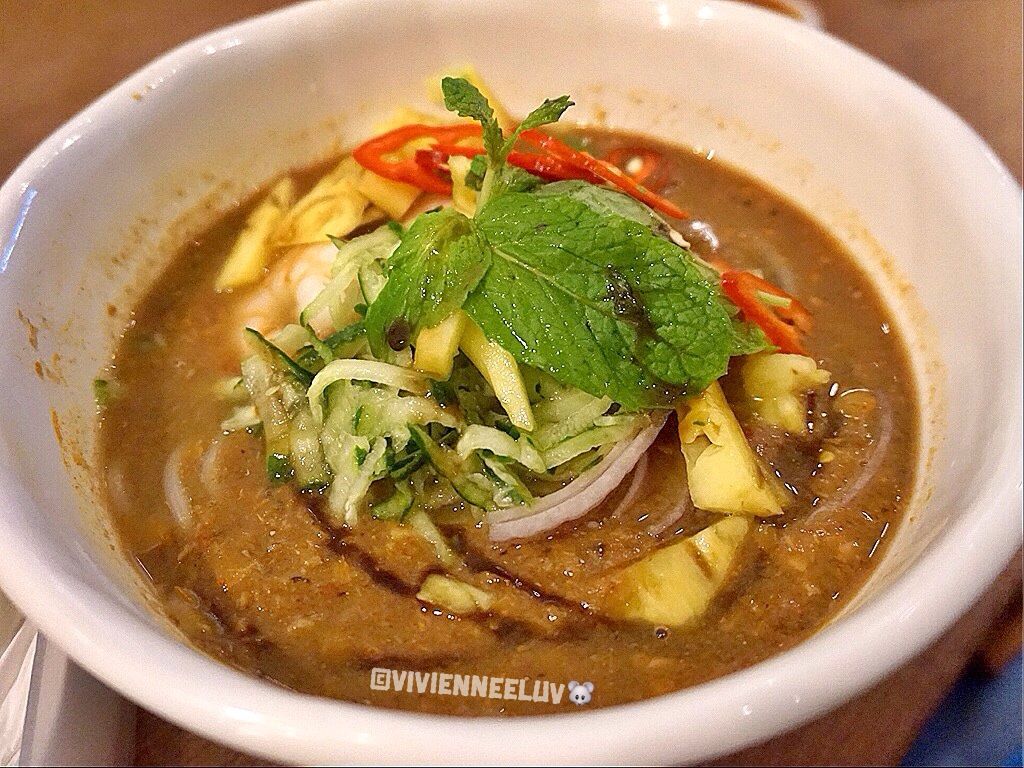 ASSAM LAKSA S$13
Perfect balance of sweet, tangy and spicy flavours, all working in harmony. The aromatic spice paste is made in-house and simmered with our stock to make a fantastic fish gravy. A kaleidoscope of toppings such as fresh prawns, cucumber, pineapple chunks and mint make this a truly refreshing and unforgettable dish.
Now I finally know of one place that sells Assam Laksa! I am a number 1 fan of Assam Laksa. I have not try the original Penang Laksa from Malaysia, so whenever I saw Assam Laksa, I definitely will be buying it. The fish used for the gravy is sardine, as mackerel will be much more expensive.
If you tried Assam Laksa before, you will realise there are a lot of vegetables like cucumbers, onions, pineapples, chill, mint leaves, so much that you find it hard to dig for a pure mouthful of noodles.
Here at GRUB Noodle Bar, the vegetables are much lesser, you definitely can scoop into the bowl of laksa and enjoy spoonfuls of noodles!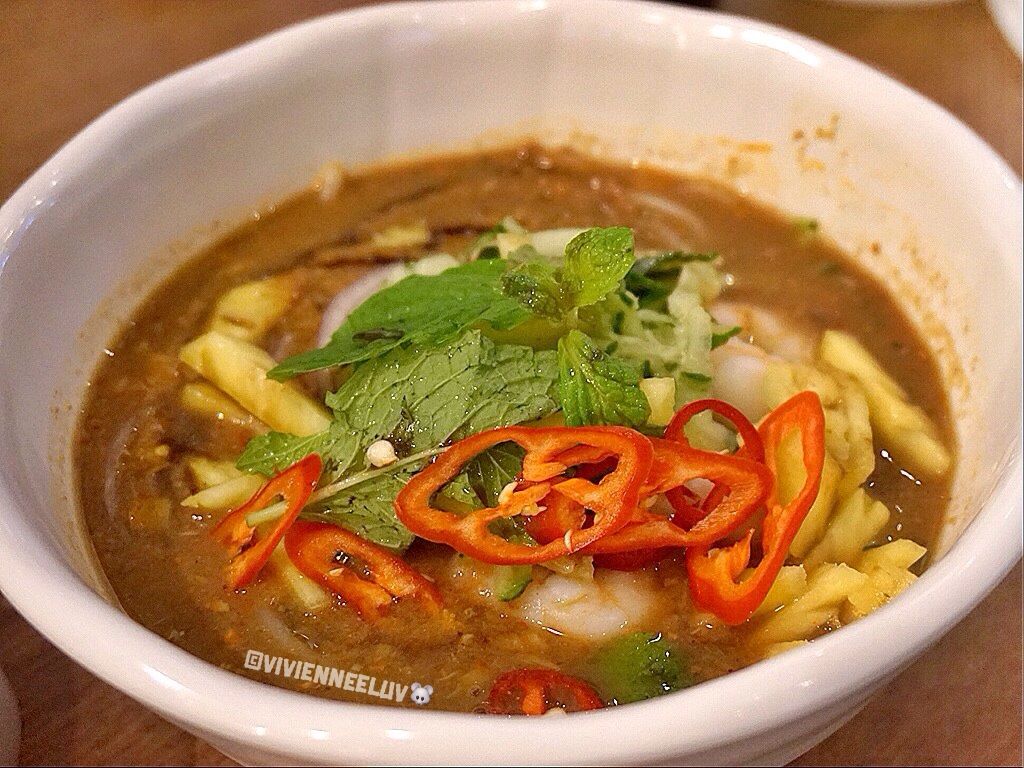 FREE FLOW CHINCHALOK
GRUB Noodle Bar got this from supplier but further add in ingredients to enhance the taste. Its sour & spicy! I tell you, this goes sooooooo well with the beef!
Bowls & bowls of noodles!
BEEF NOODLES
1 order of beef noodles, comes like this - noodles & beef broth
(
Take your pick from grades of beef often only found in high-end steakhouses).
Great broth is often the centerpiece of a bowl of noodle soup. Made using beef bones and vegetables, GRUB Noodle Bar's wholesome broth is boiled for long hours to extract the full flavour from the beef bones - it is full of beefy flavour and deeply comforting. Savour it to the last drop because it contains no MSG or artificial flavours. The thing that makes it standout from other beef noodles is that, GRUB Noodle Bar prides itself on offering only quality beef with its noodles.
Preservative free, freshly made daily egg noodles in their house sauce, 100% beef meatballs (they made themselves!), minced beef, mushroom stew.
The beef version of bak chor mee! You know egg noodles are bland, the saltiness from the house sauce, minced beef & stewed mushroom is just right to obtain the balance.
The attention to detail goes right down to the 100% beef meatballs. Each bite is succulent and flavourful.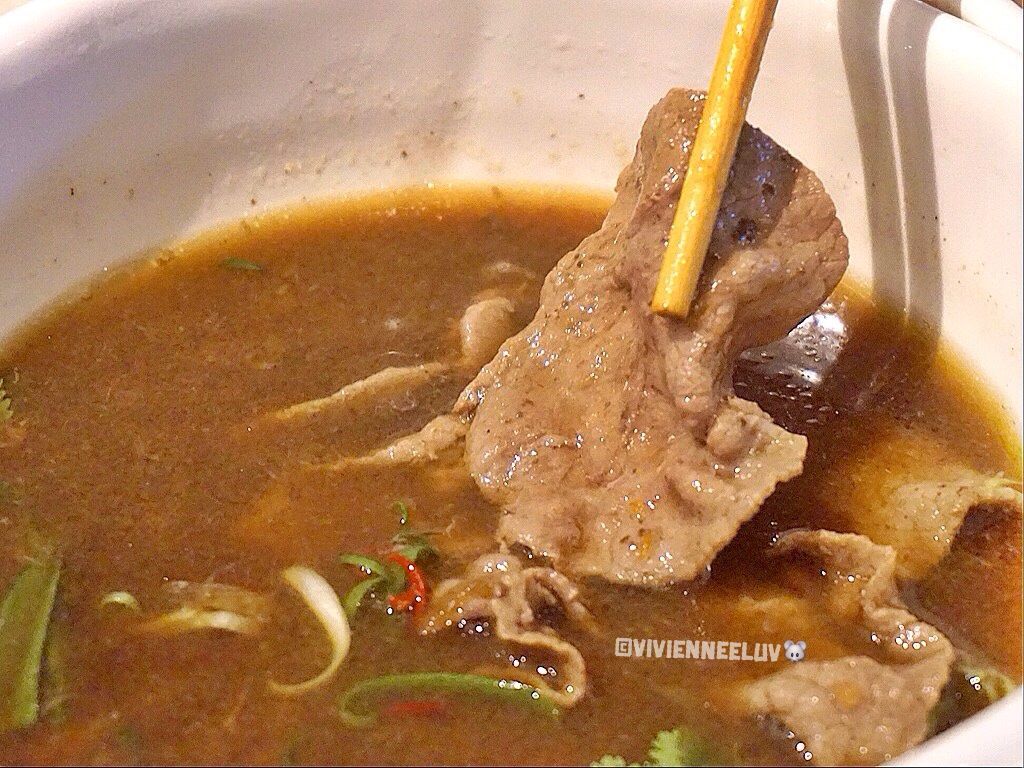 PASTURE-FED BRISKET S$12
Good amount of fat vs meat, firm bite with good flavour of the fat.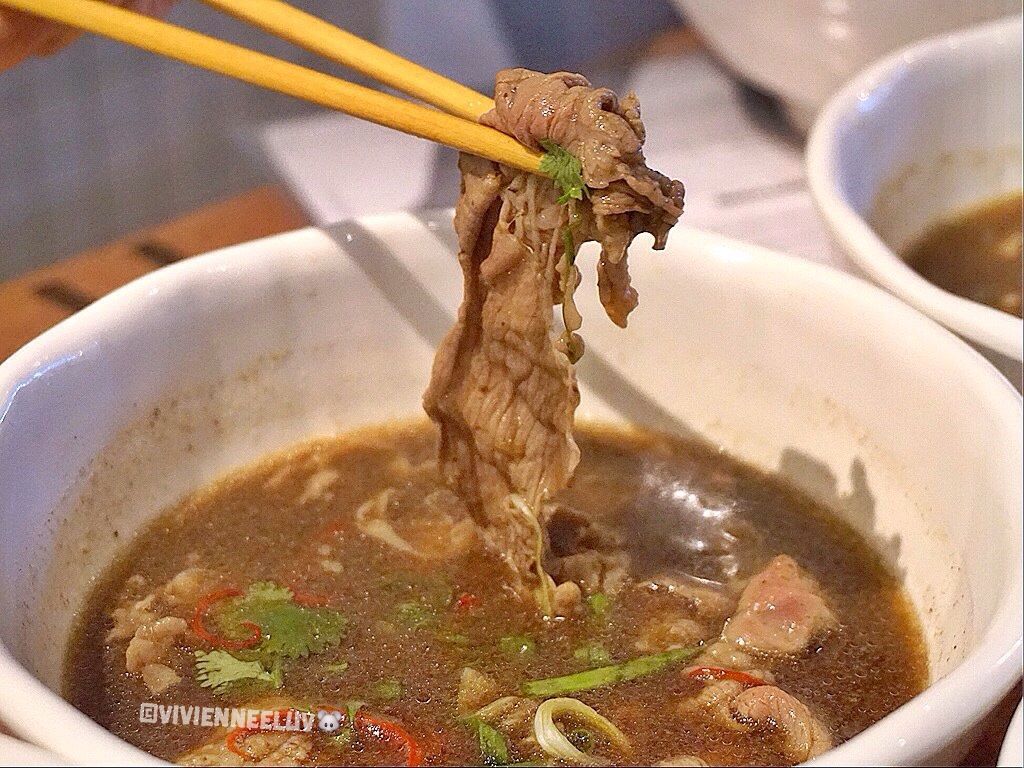 PASTURE-FED RUMP S$15
From the leg area that's well-excercised, less fat for the health-conscious, meaty, flavourful yet tender.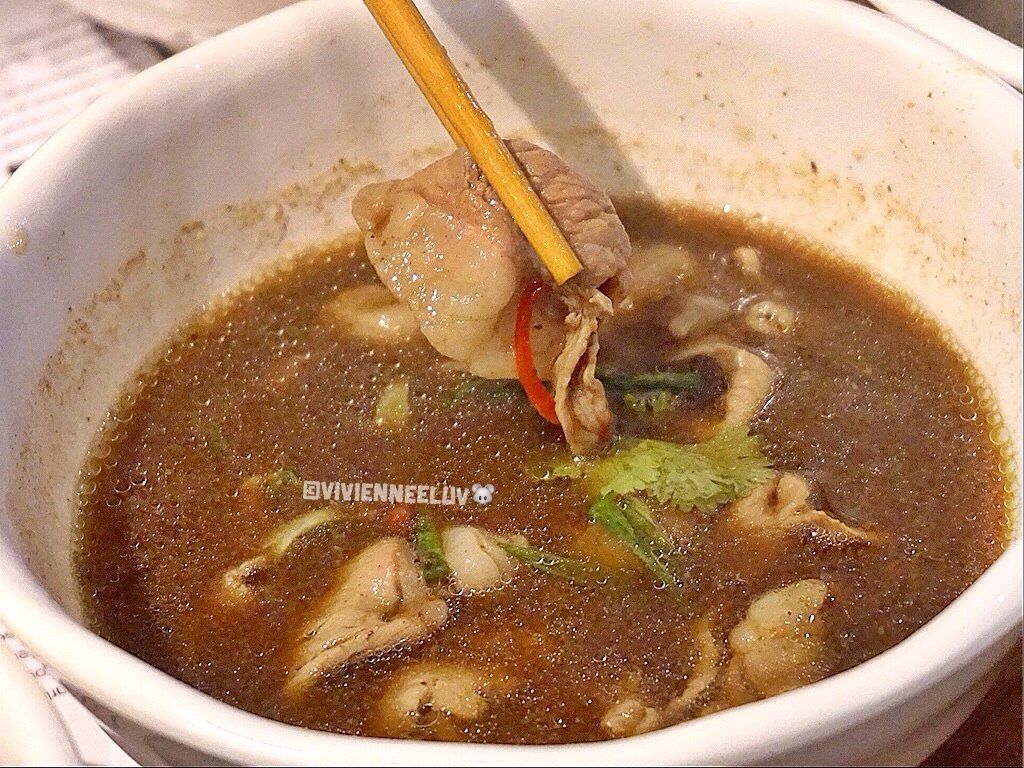 100% HORMONE-&-ANTIBIOTIC FREE 150DAY GRAINFED ANGUS SIRLOIN S$17
Well-morbid, flavour unique to the angus breed with a good bite.
100% HORMONE-&-ANTIBIOTIC FREE 150DAY GRAINFED ANGUS RIBEYE S$19
Melt it your mouth, taste it to believe it!
If you ask, the 4 soups are actually the same, the only difference is the grade of beef. In my opinion, the beef soup is not very strong in taste unlike those traditional beef noodles eateries. It is comforting to eat this as a supper, not oily and not overly saltish.
You can also order additional beef S$3-S$9, noodles S$2, meatballs S$3/3 pieces, minced beef & mushroom S$2 and even soup S$2!
Quaint late night dining experience:
Combined egg noodles, beef and an accompanying chinchalok chili sauce, you'll find yourself in beef noodle heaven.
Come on down to GRUB Noodle Bar for a hearty & wholesome meal! I personally love the food there!
Thank you GRUB Noodle Bar & Maureen for having us!