The Buttered Cat Tearoom
Address: 277 New Bridge Road #04-01 Singapore S088751
Tel: 9060 5445
Email: contact@thebutteredcat.com
Facebook: https://www.facebook.com/thebutteredcat/timeline?ref=page_internal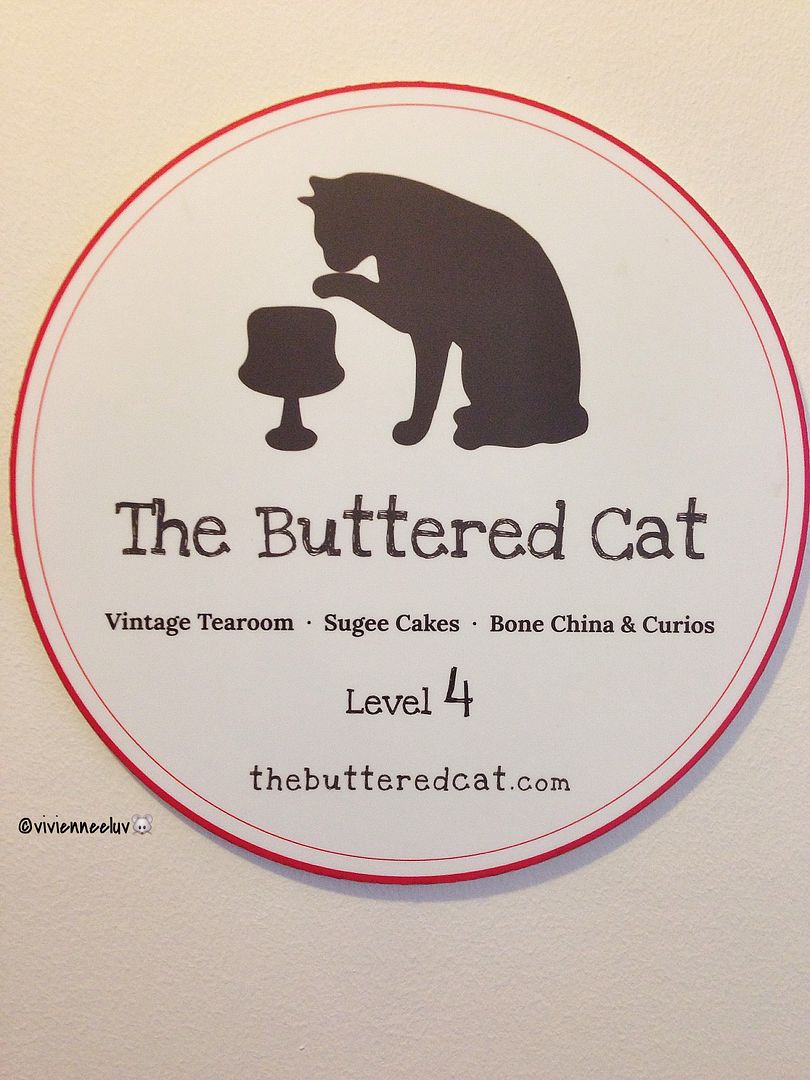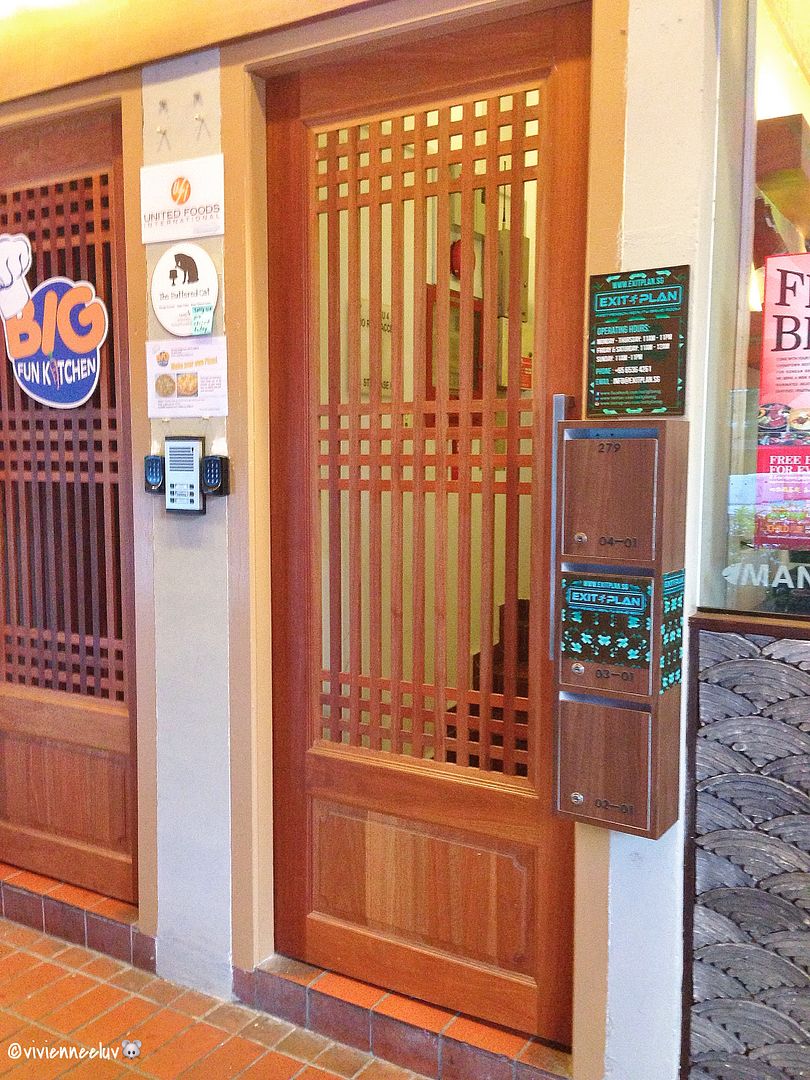 I had always love tearooms, vintage china, they are all so pretty, I had imagined myself in my very huge house, inviting my girlfriends over, sipping tea from beautiful vintage china teacups. (Well, I will still and am still trying to obtain this goal of mine.
Before I fulfil this wish and dream of mine,
K brought me to The Buttered Cat.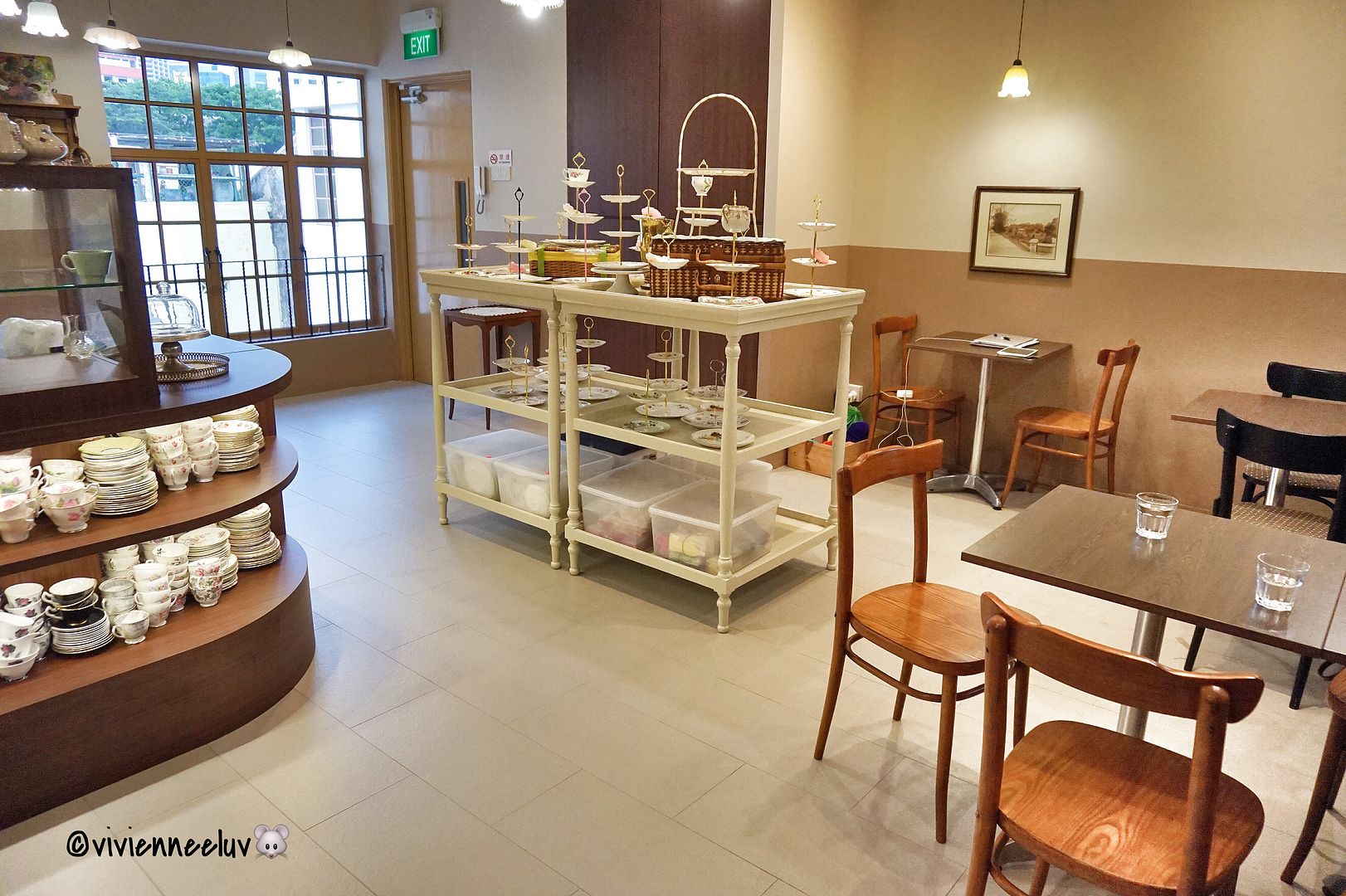 After climbing 4 storeys of stairs (i am in heels), we arrived, its all worth it as we were greeted by this sight and the nice lady boss It Soh. It is a simple and peaceful tearoom.
It Soh then explained to us that as she is doing a one-woman-show - boss/baker. She used to operate online and decided to rent a space like this as a tearoom. Due to manpower issues, she bakes & serves alone, thats why The Buttered Cat don't open for walk-in customers.
They are opened for cake collection, viewing of vintage designs & gorgeous bone china as well as private tea parties!
So be it for which reason, please call It Soh and make your appointments!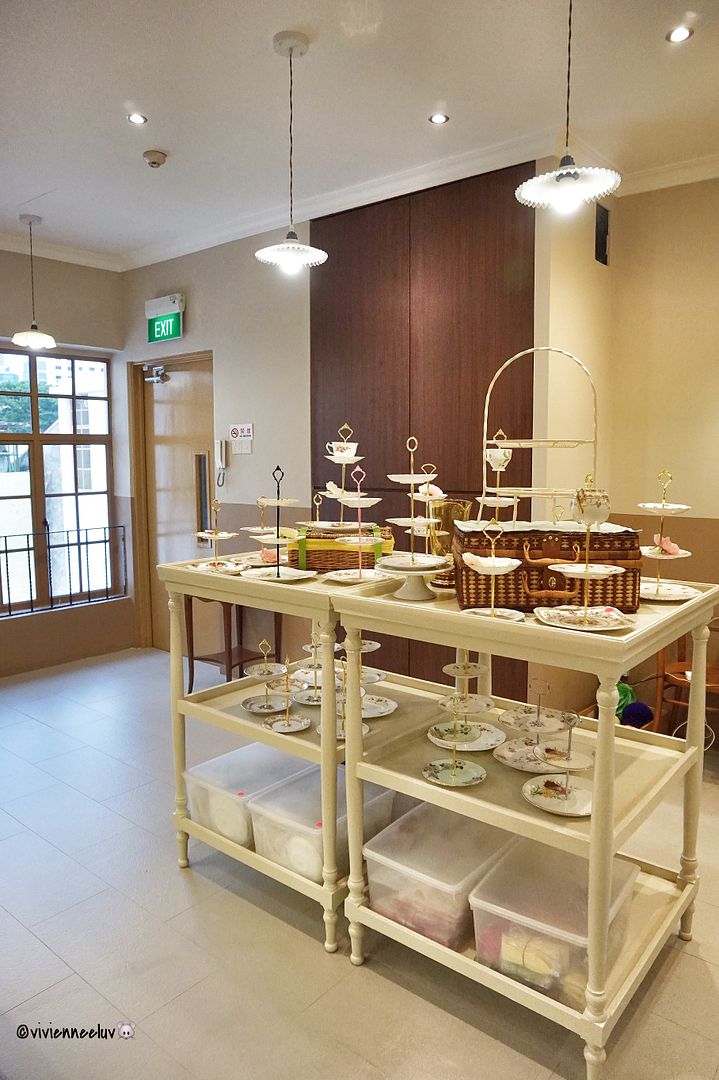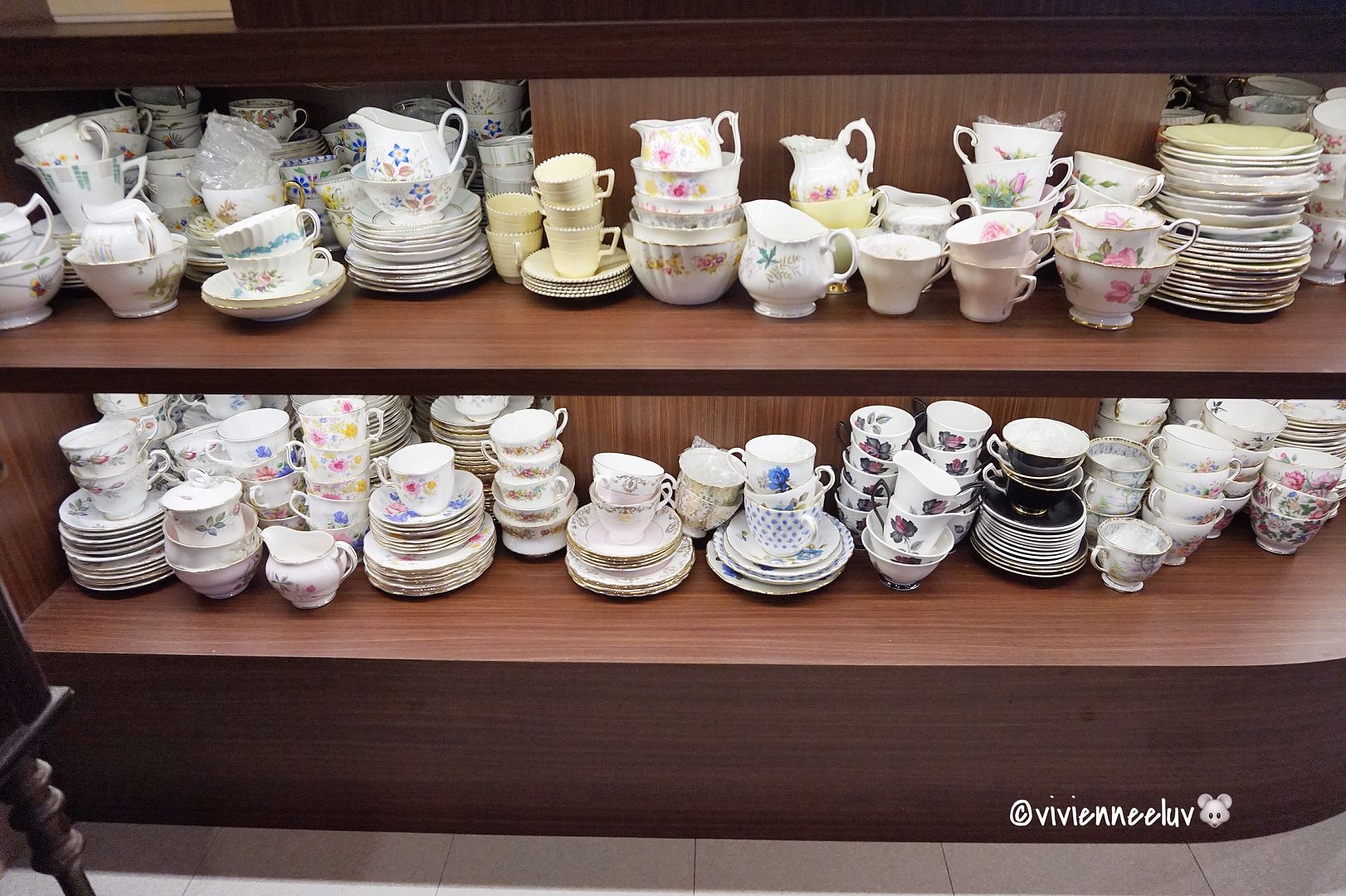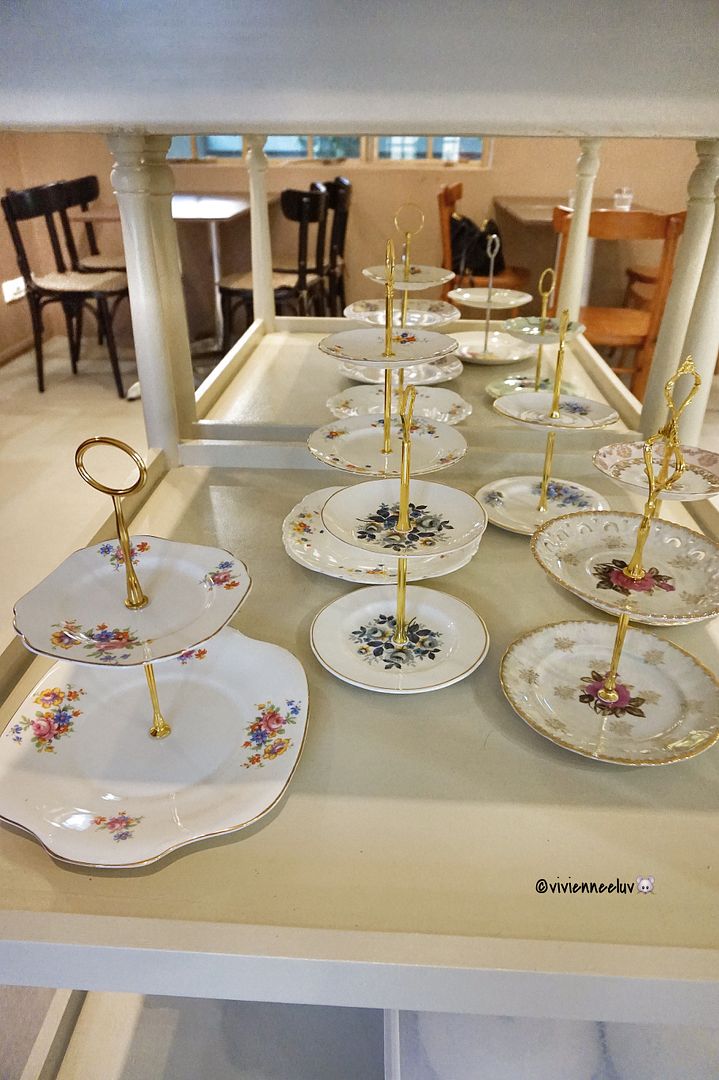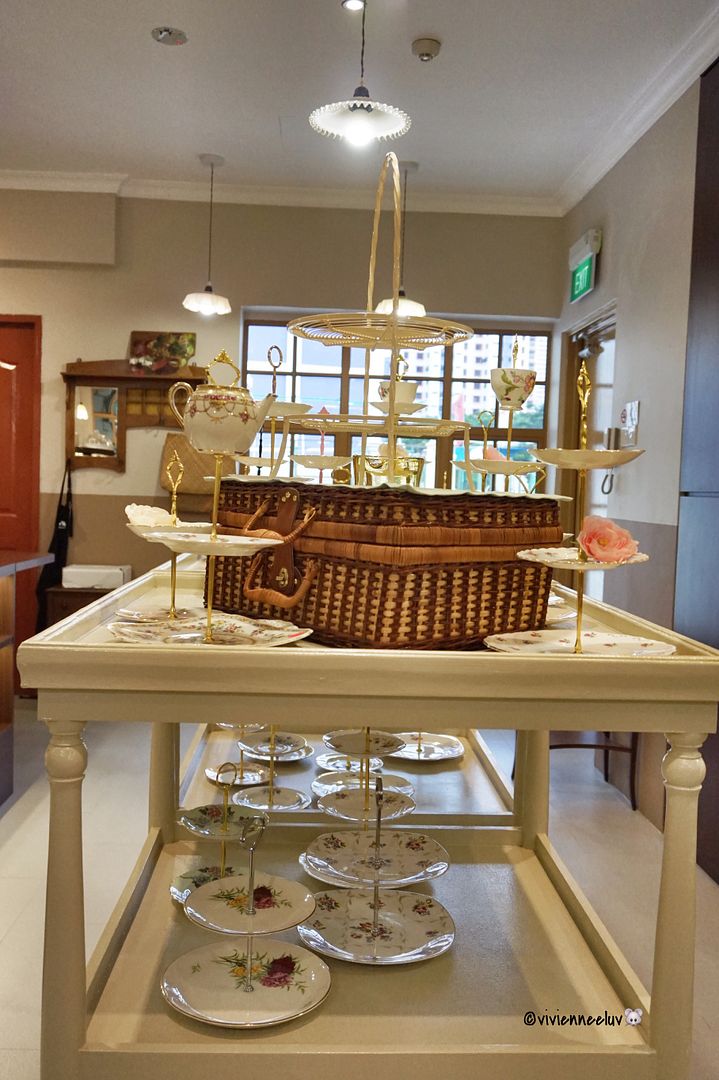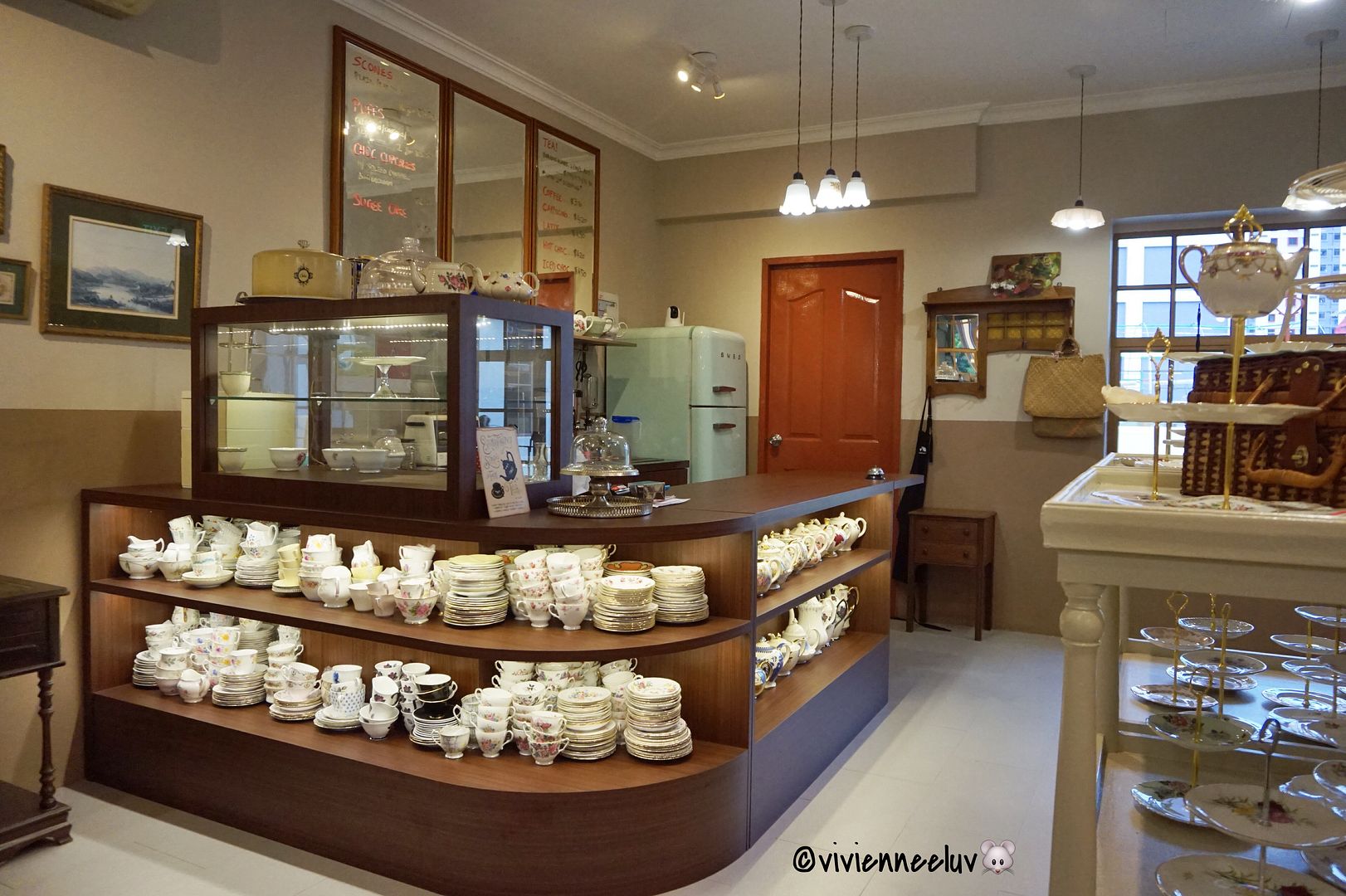 Don't you already feel like you want to own them all?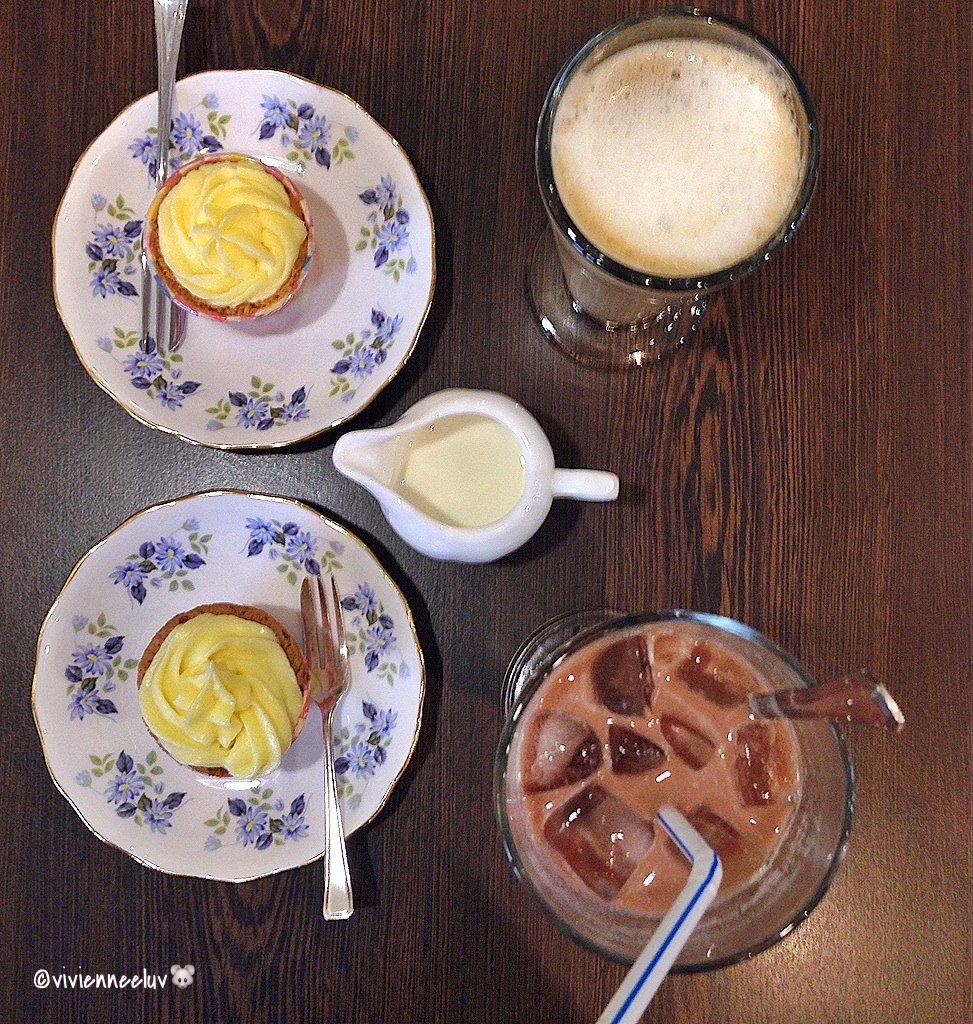 SUGEE CAKES, LATTE S$4.50, ICED CHOCOLATE S$4.50
As I mentioned earlier on, It Soh bakes everything herself.
So if you book this tearoom for a tea party, there will be pastries & pies, cupcakes, their signature sugee cakes, teas, coffee, chocolate drinks. Food will be all made & baked by It Soh herself.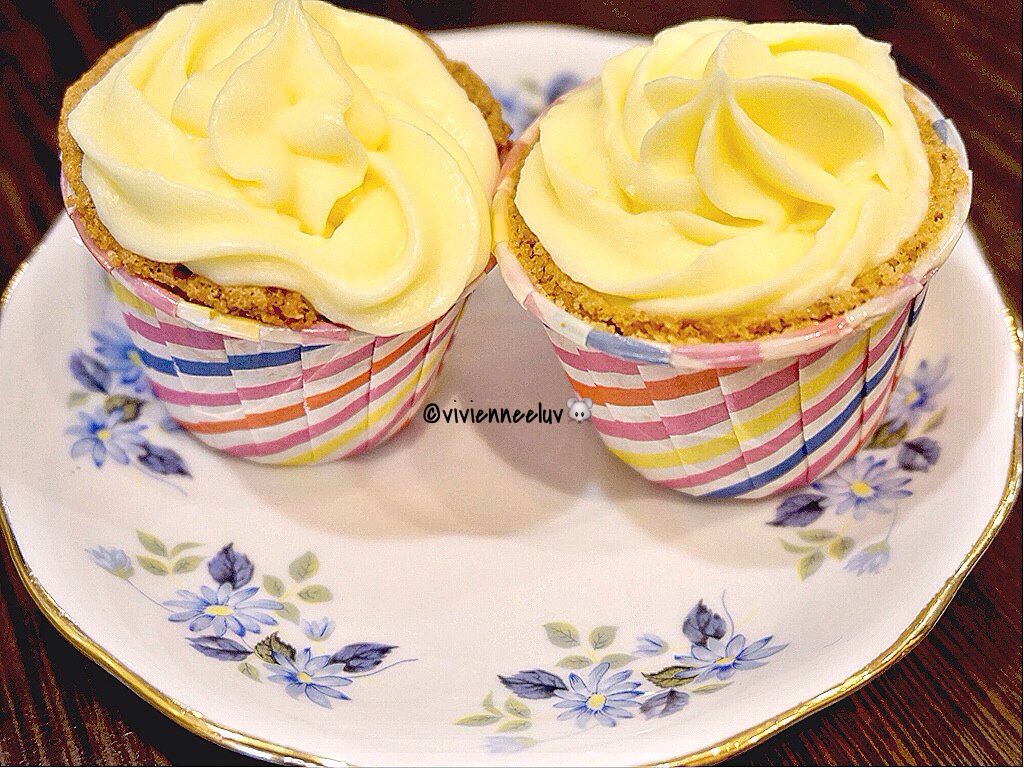 SUGEE CUPCAKES S$18 (box of 6)
You may just order cakes from her, but do remember to order 3 days in advance!
Their version of Sugee Cupcakes come with lemon buttercream icing with a hint of vanilla extract which complements the sugee perfectly.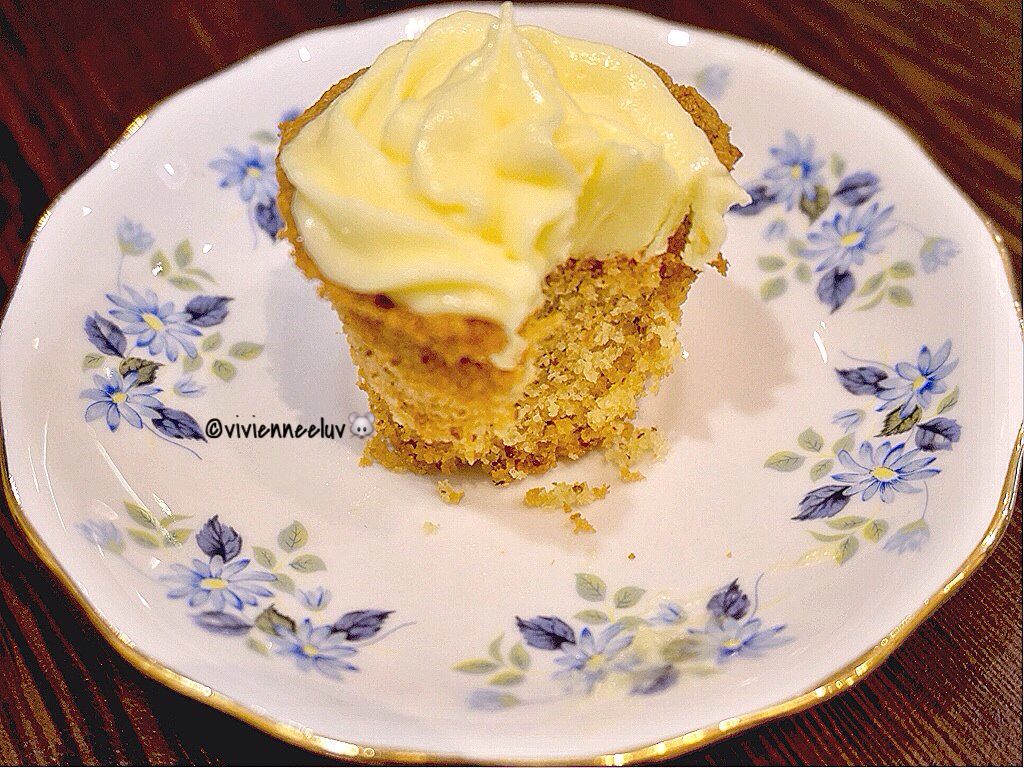 Originally a traditional Eurasian festive cake, sugee cake is eaten during New Years, Christmases, Birthdays, Weddings and other occasions.
Thank you It Soh for ''opening up'' this place for us and these delicious sugee cupcakes!