This is what is happening this weekend! If you manage to catch this post early, you can still make it!
It will still be on going today, Sunday and next weekend! And it is from 7pm to 2am!
Below are only a few pictures that I had taken earlier on. Fresh from my iPhone, had never been so efficient.
At SAM:
While waiting for the skies to turn darker, so that the event can start.
Finally it started! I didn't try to take many pictures because I also took videos and my phone is running out of space. WTF it always had to happen when I was trying to take videos os such events/fireworks. >_<
At National Museum: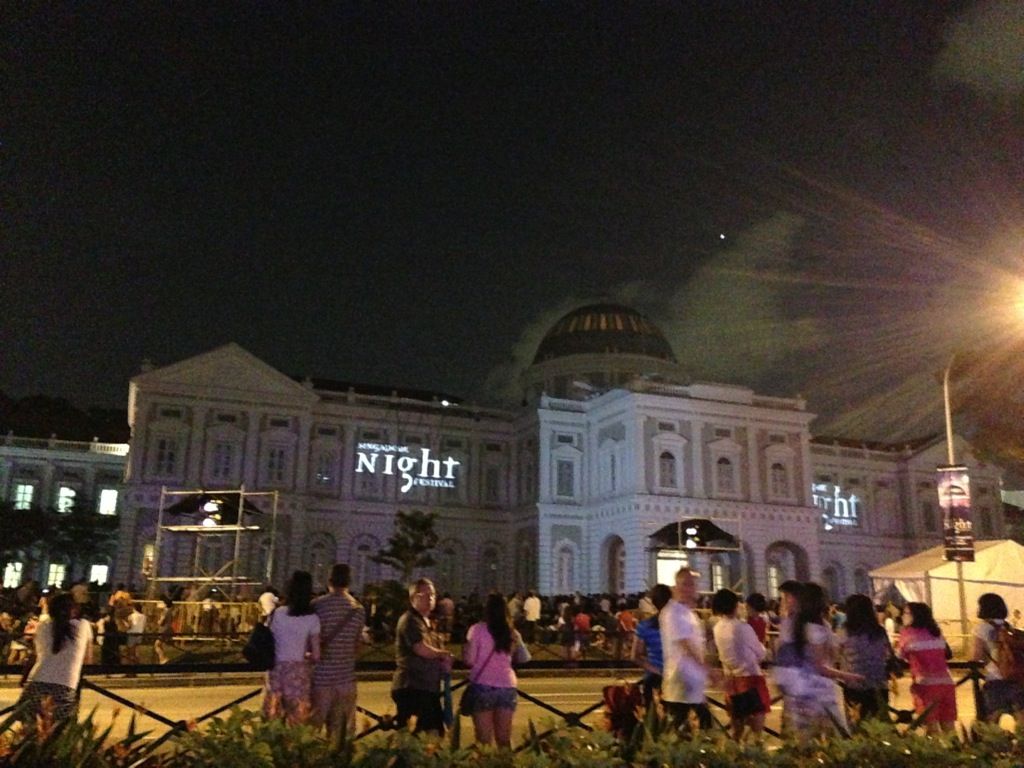 There are performance at National Museum so it attracted more crowd than SAM.
The NightFest stretches all the way from Armenian Street to Plaza Singapura, including Raffles City.
Free Admission for all.
Visited the museum too! Free admission for singaporeans! Have fun!