Henri Charpentier
Address: 9A Dempsey Road Singapore 247698
Tel: +65 64795518
Opening Hours: 11am to 10pm Daily
Henri Charpentier opened its doors on 9th October 2014 at Dempsey Hill.
We heard the queue is long, the service is bad, nonetheless we decided to pay a visit.
For me, I don't expect much from their service and desserts, many do comment that they are overpriced, but for the visual treats, I believe many will still be willing to pay the price.
So C called up to make reservations, was told that they don't take reservations and they slammed the phone.
C wanted to call back to scold them for slamming the phone, but nobody answer.
Well, so with it, i went with the expectation of very bad service. We also chose a weekday night to go so that the queue will not be horrendous.
Was pretty glad that everything was peaceful! No long queues and all.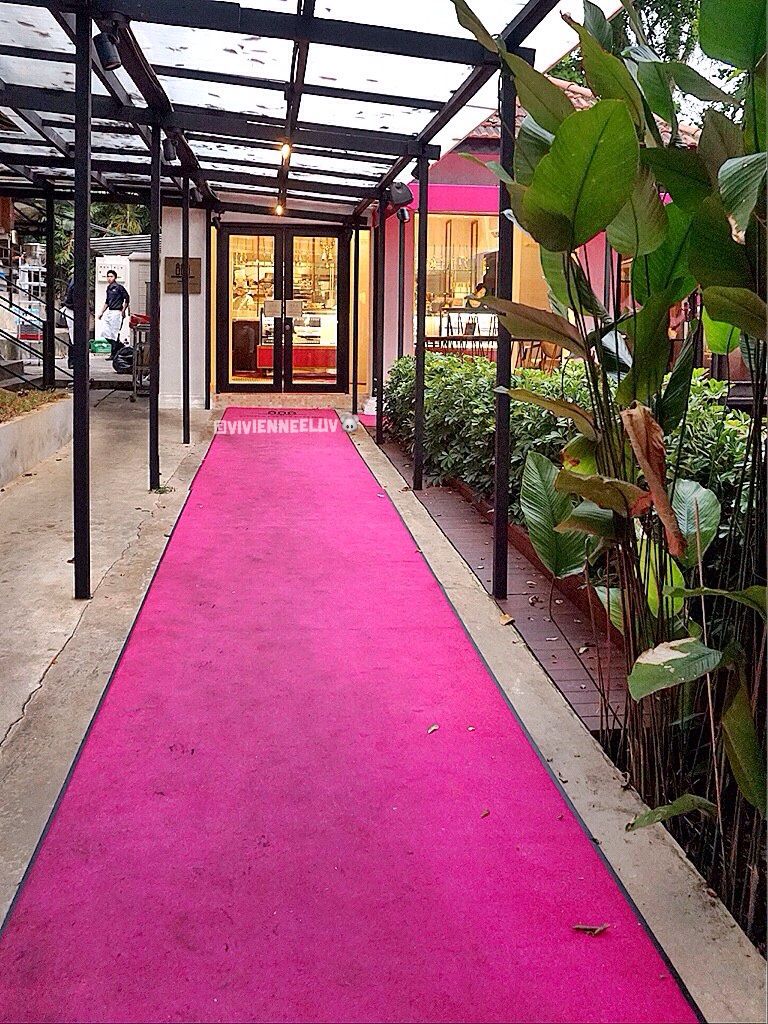 Upon entering the restaurant, a girl carme to serve us, and asked if we made reservations, ay, I thought you don't take reservations? This thought didn't came to me at that point so I didn't ask her.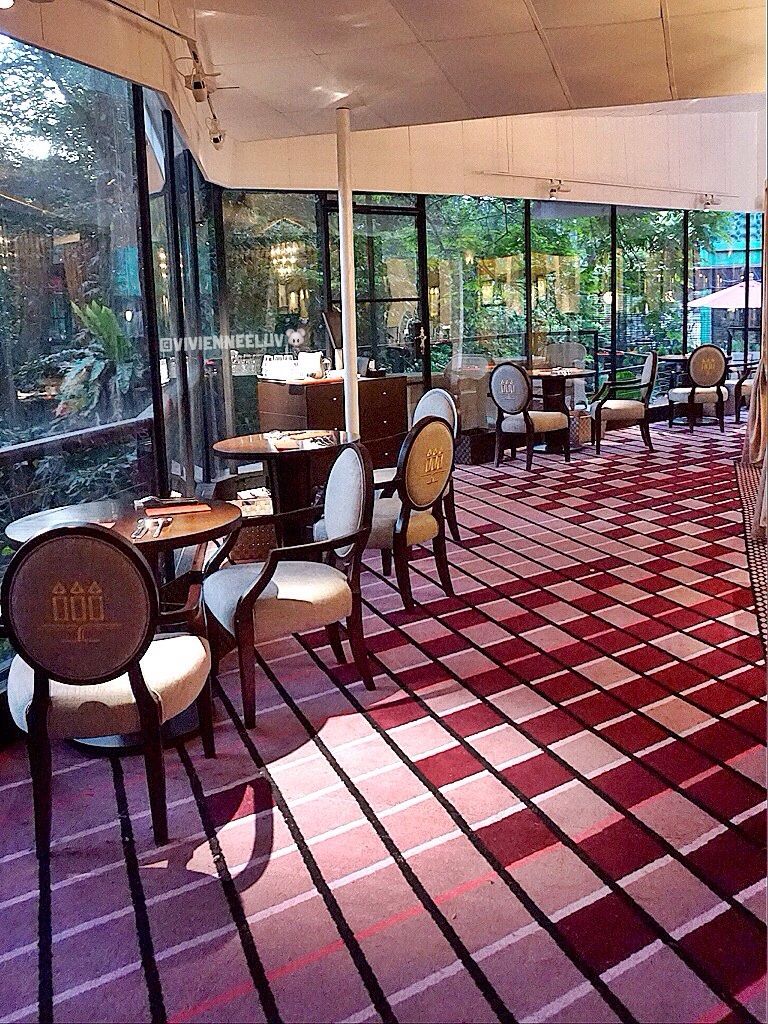 We love the ambience here! Went around snapping pictures. For a moment I wished that this is my house.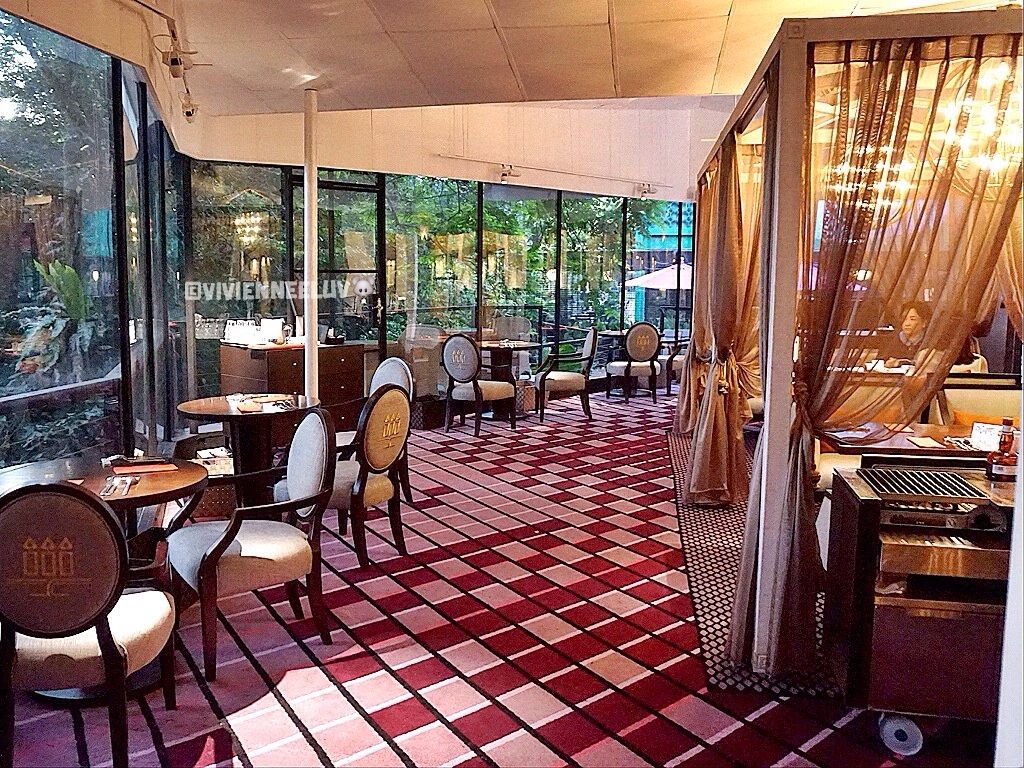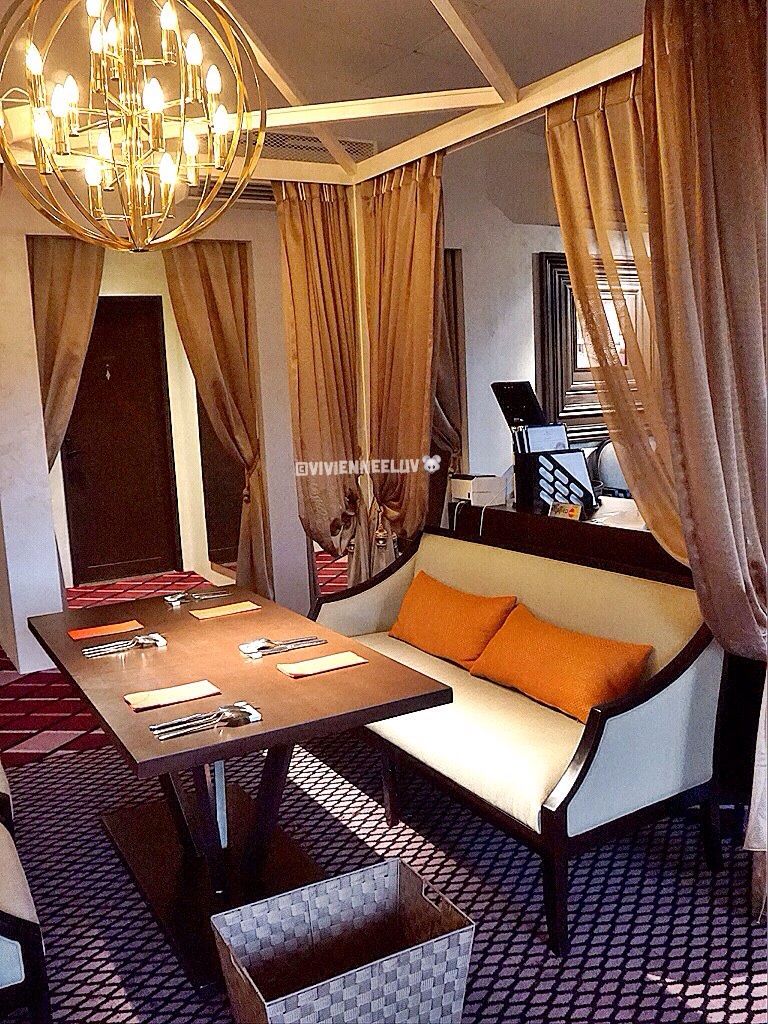 We were shown to our table, so beautiful.
We were also served iced water without requesting. However, after our friends arrived, they did not serve them ice water automatically.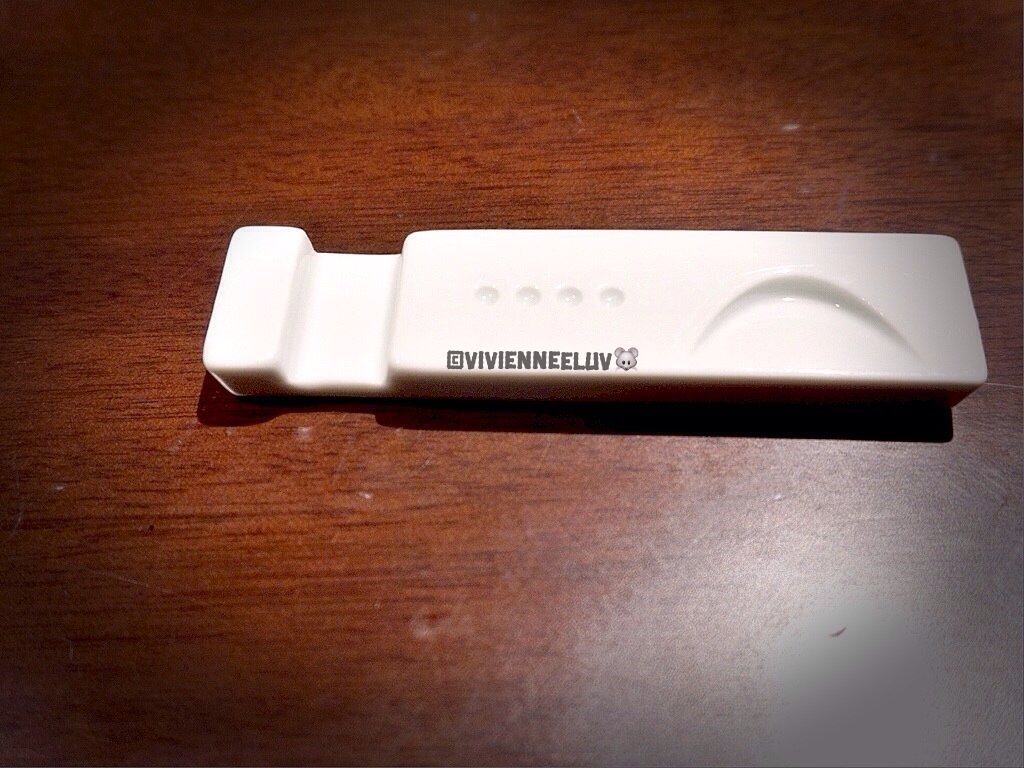 The knife, fork & spoon holder.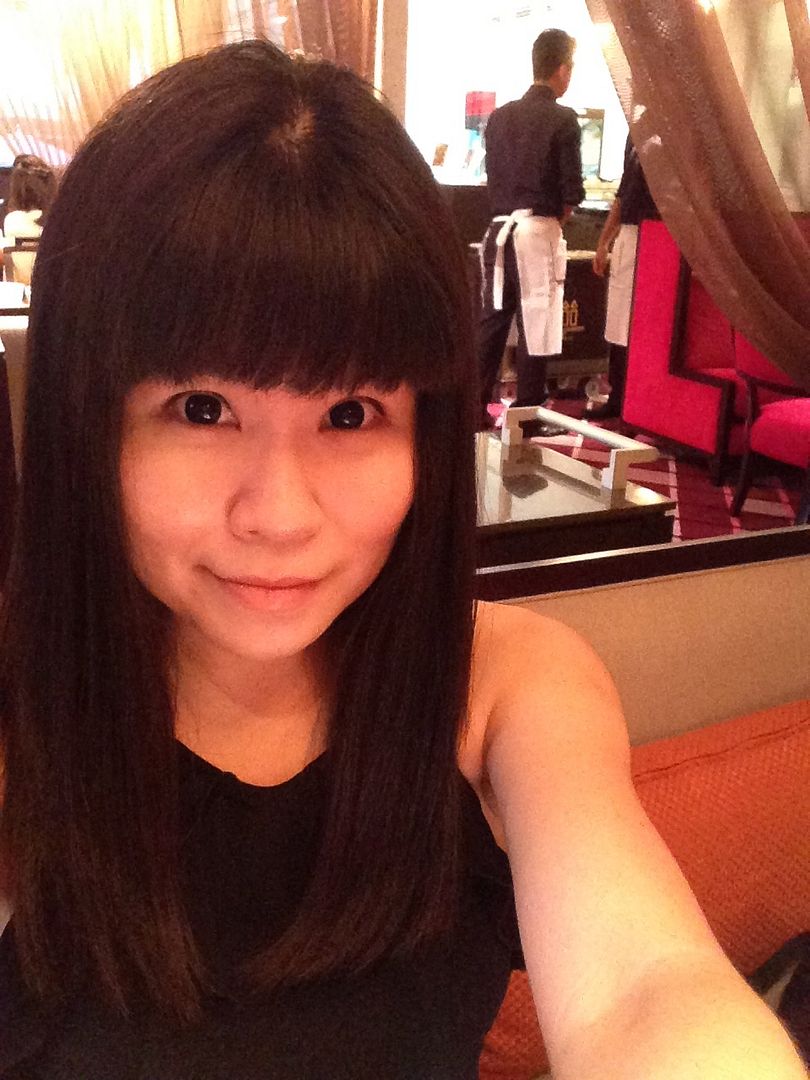 Time for some camwhore before we place our orders. Don't worry, there is no queue and its quiet so we didn't hog the seats.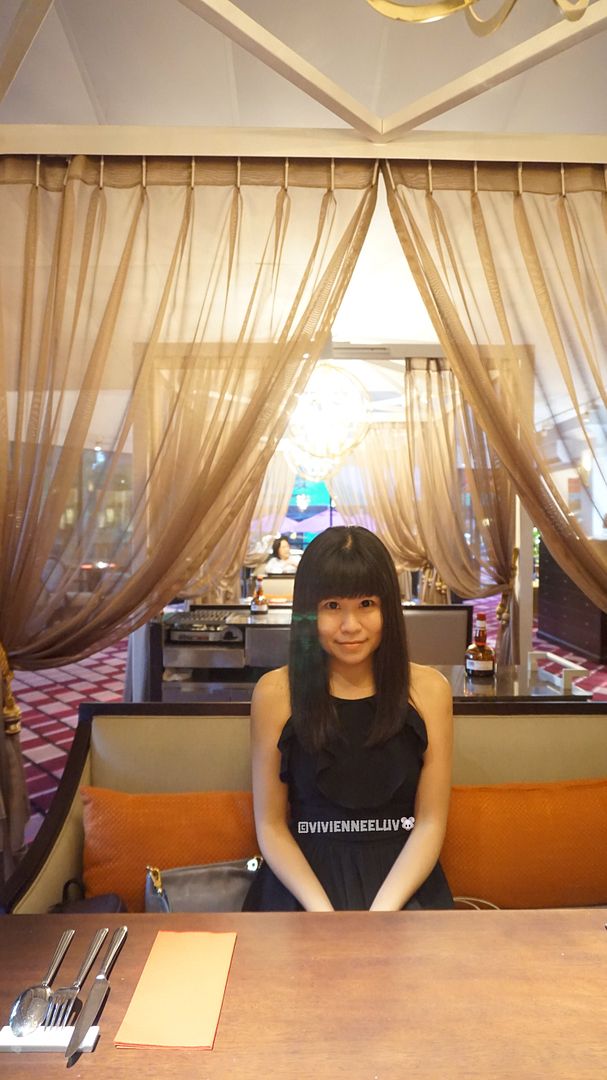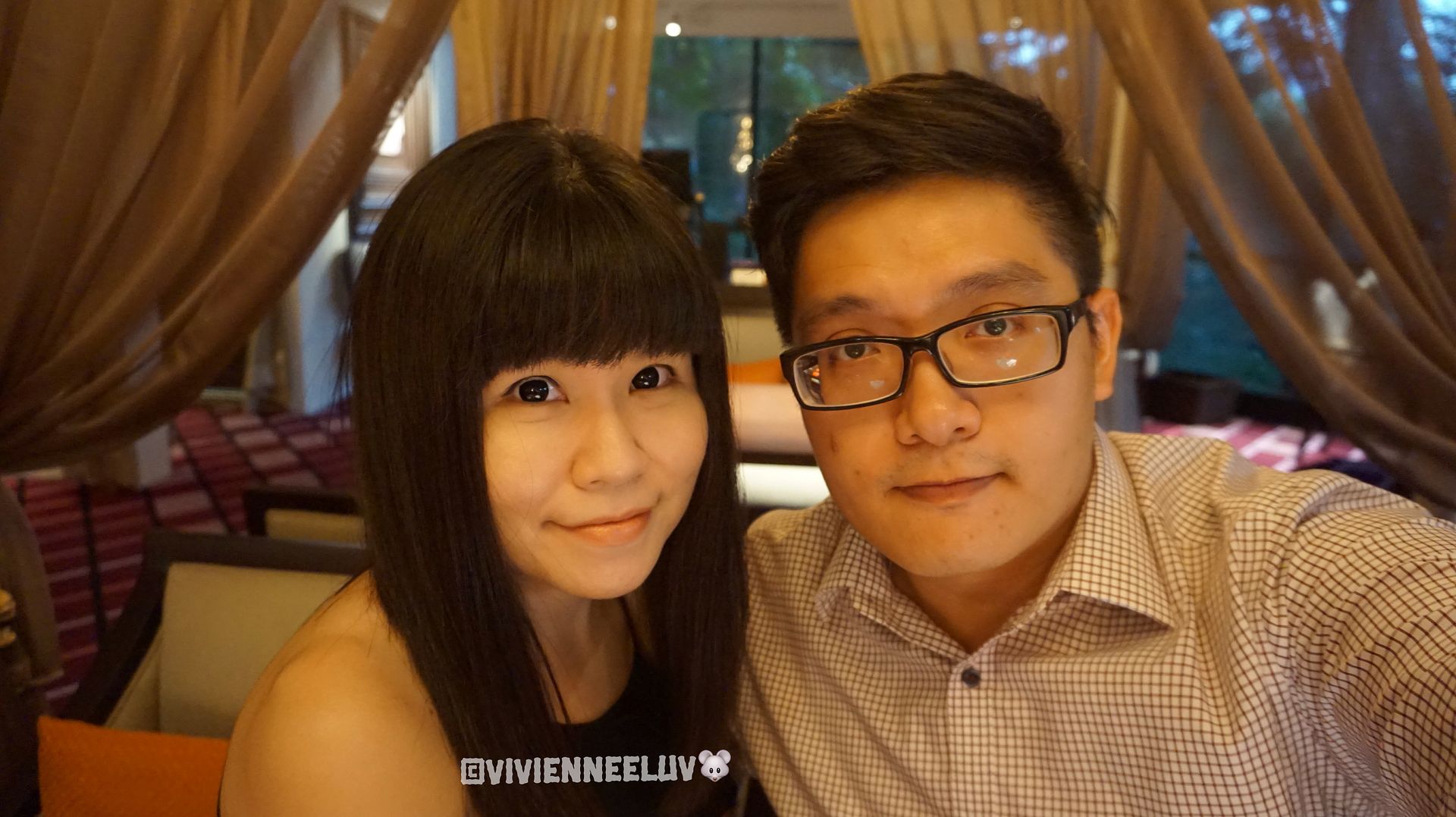 A Japanese staff (I think this might be managed by 2 Japanese managers, the rest of the staff are locals) Ayumi, saw us wefie-ing and offered to help us take a picture. So nice can!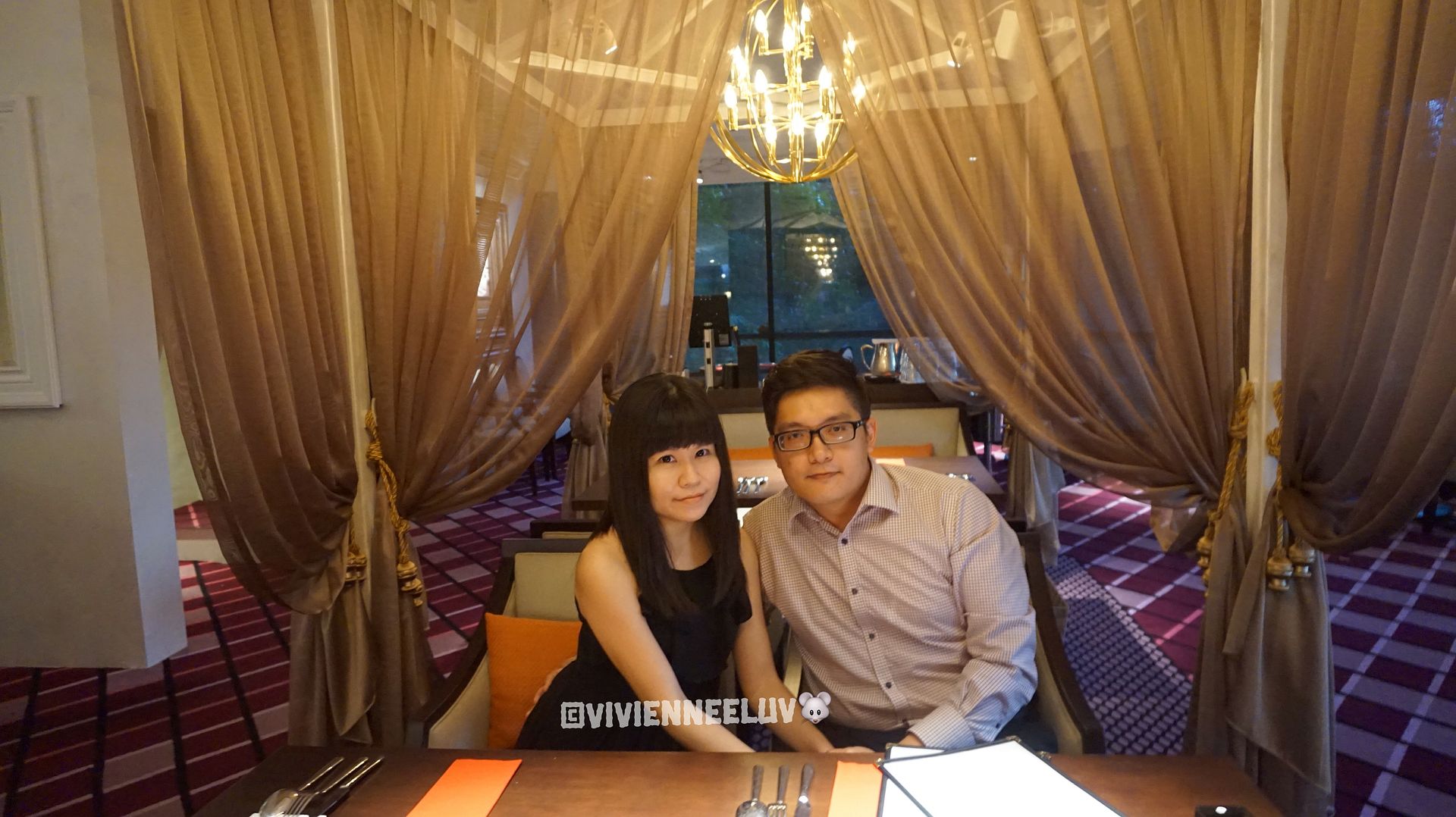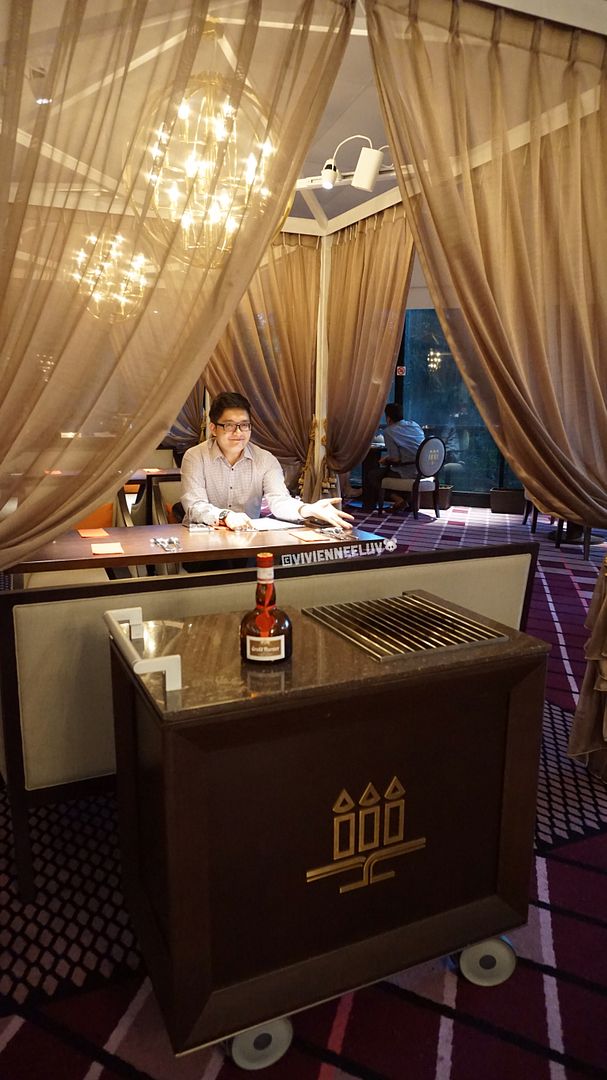 Then i continued snapping pictures, wanted to take a picture of this trolley with a stove (K's photobombing).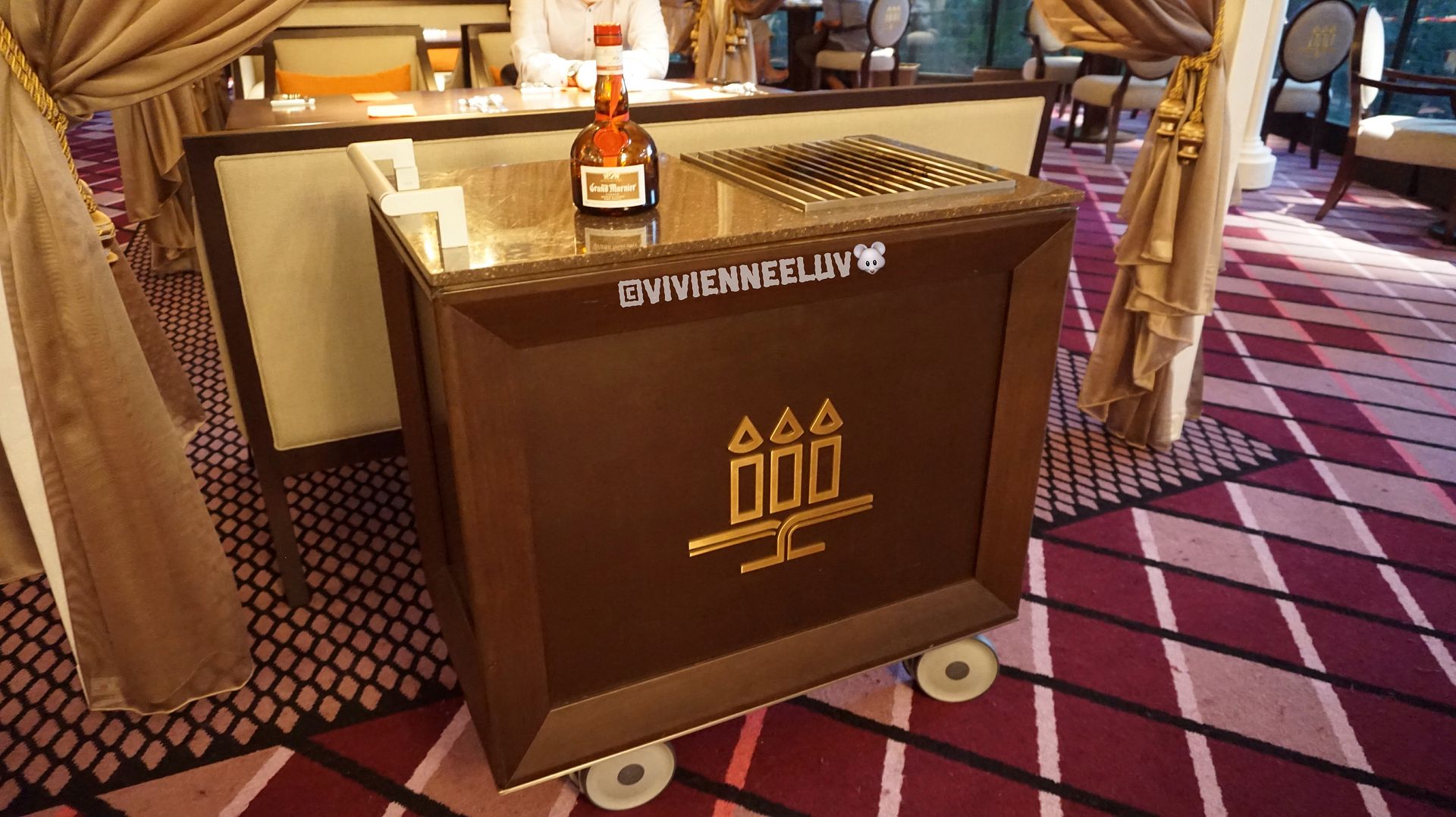 While waiting for the washroom, there is a full length mirror.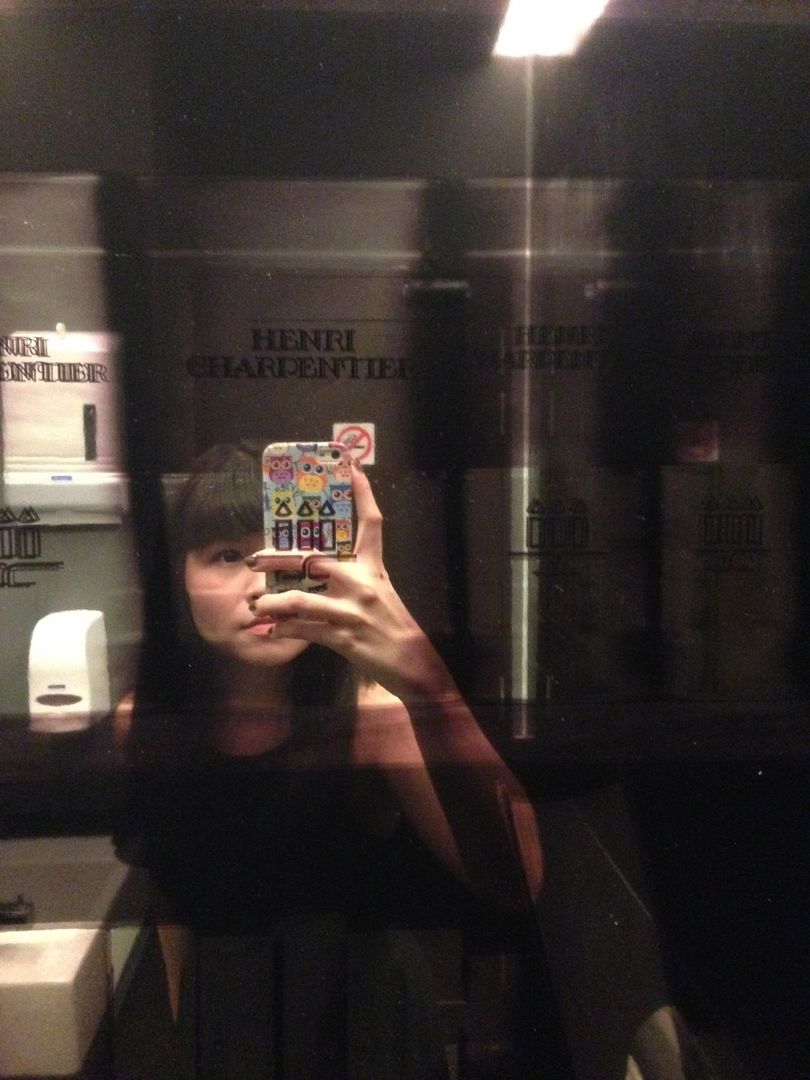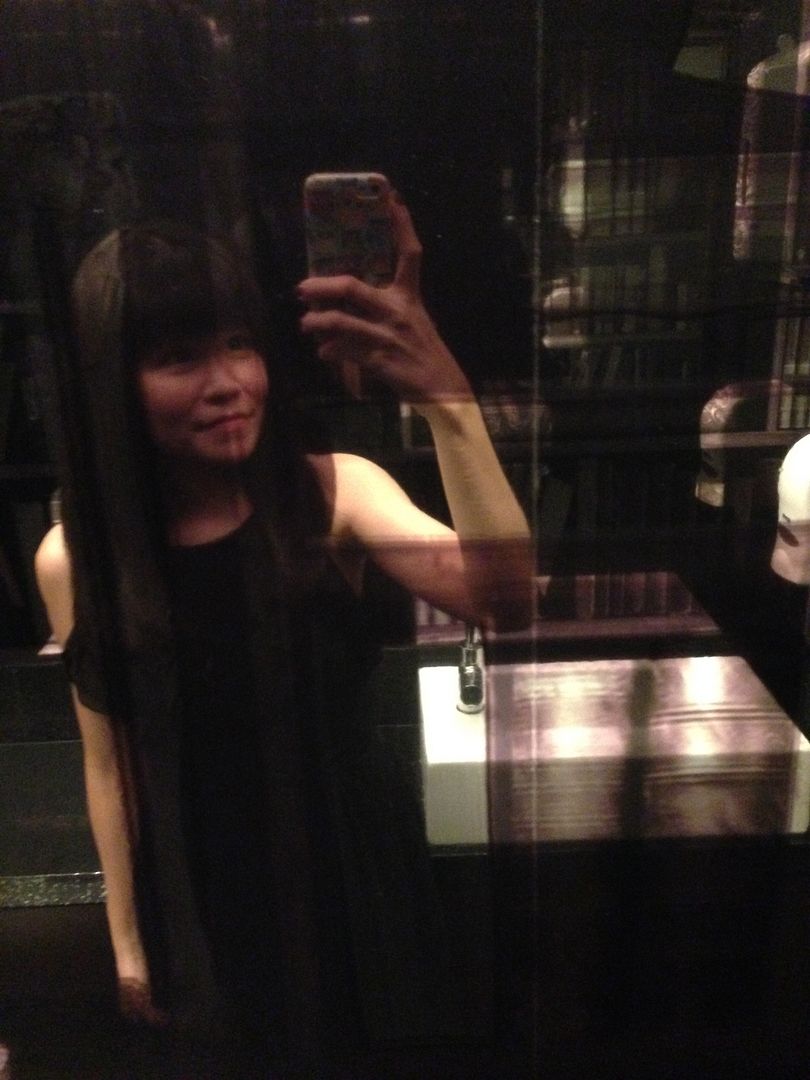 All these above pictures taken in the washroom.
CAKES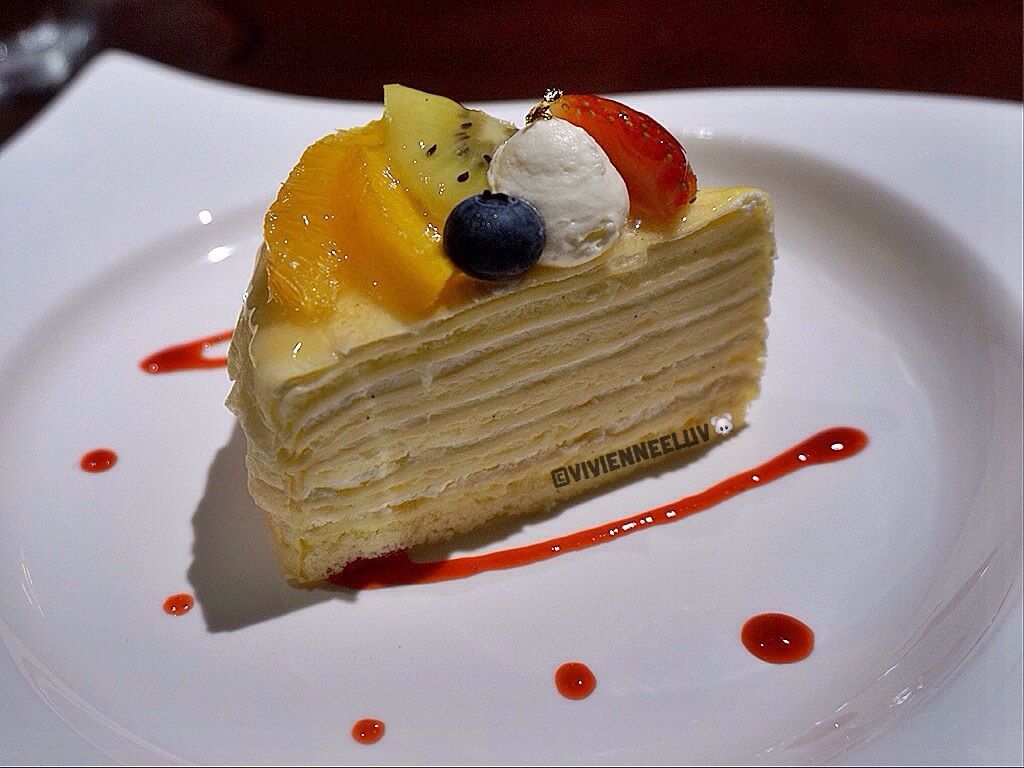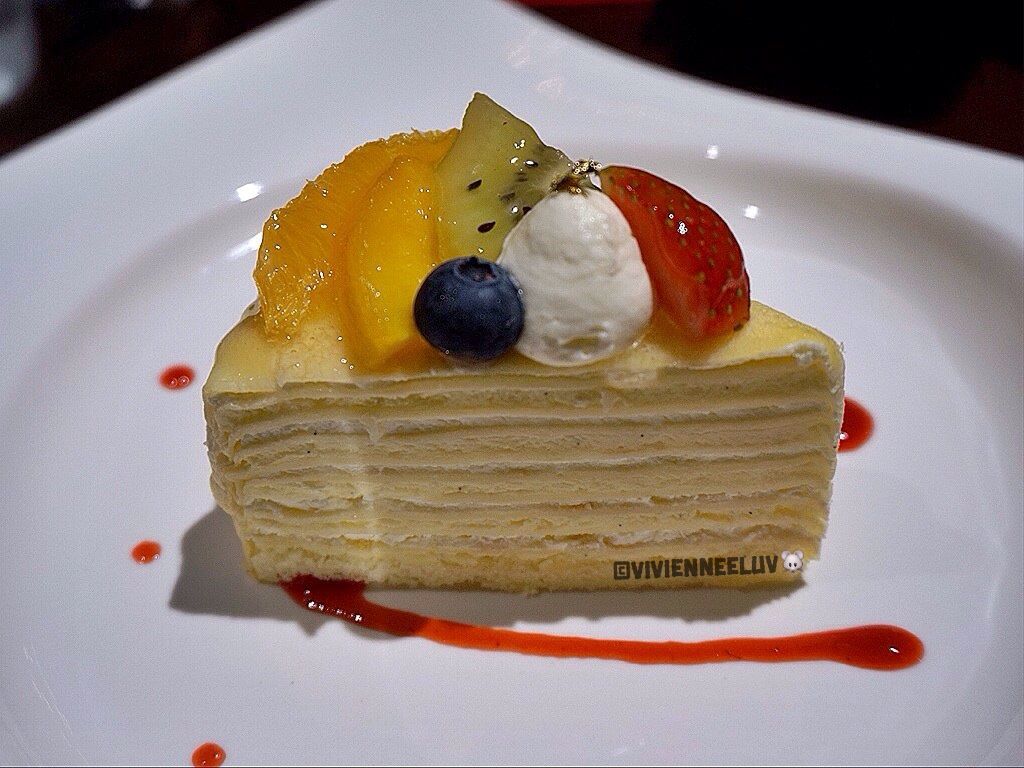 MILLE-CREPE CAKE S$9
10 layers of moist, soft-thin crepes and thick, rich custard cream. It is rather normal piece of crepe cake, nothing to shout about.
DESSERTS
What I like about their menu is that, on every dessert, they will indicate what is exclusive to Singapore's outlet, which dish has final touches performed at your table and which dishes contains alcohol.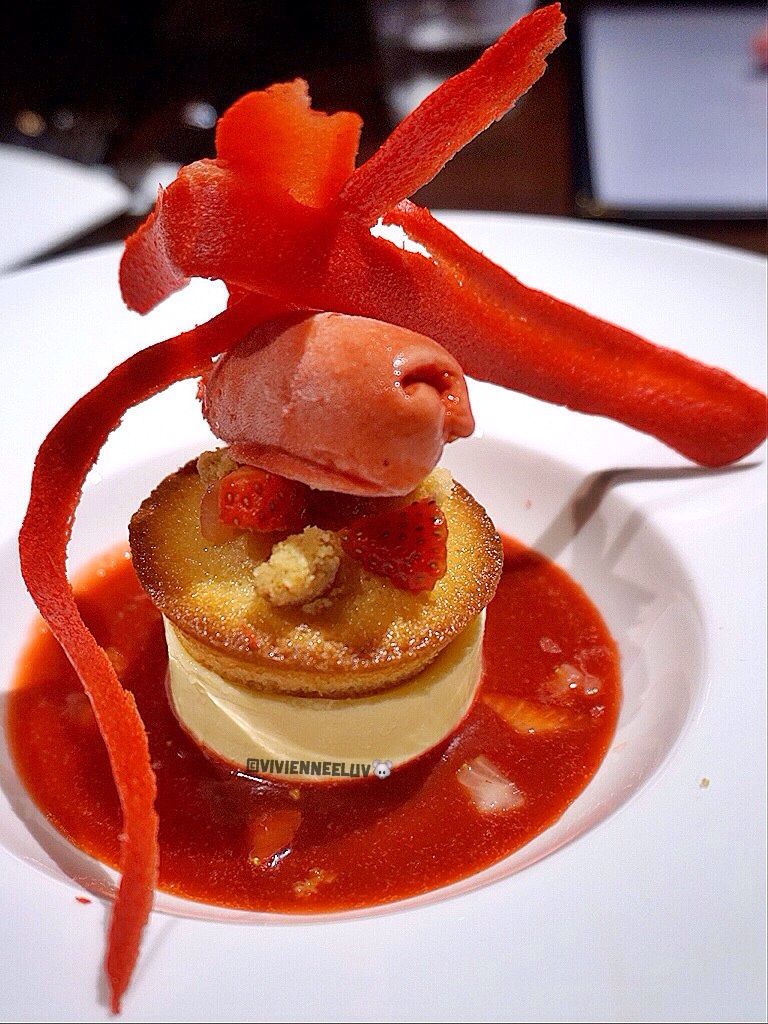 ROUGE S$19
Exclusive - available only in Singapore.
Parfait of marinated strawberries, financier and passion fruit with a generous amount of strawberry sauce.
I guess not many people ordered this (because no fire) but this is the nicest out of the few desserts that we've tried! However, we peeked at the other table's order of ROUGE, it doesn't look as pretty as this.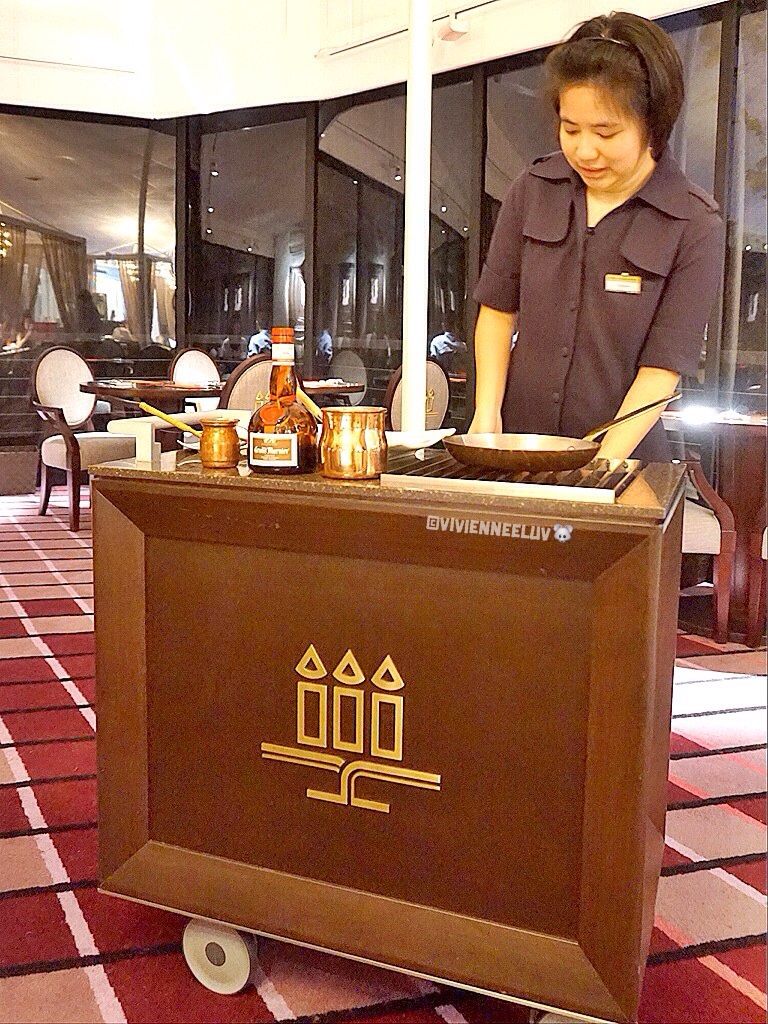 Next up, the trolley was pushed to our table side!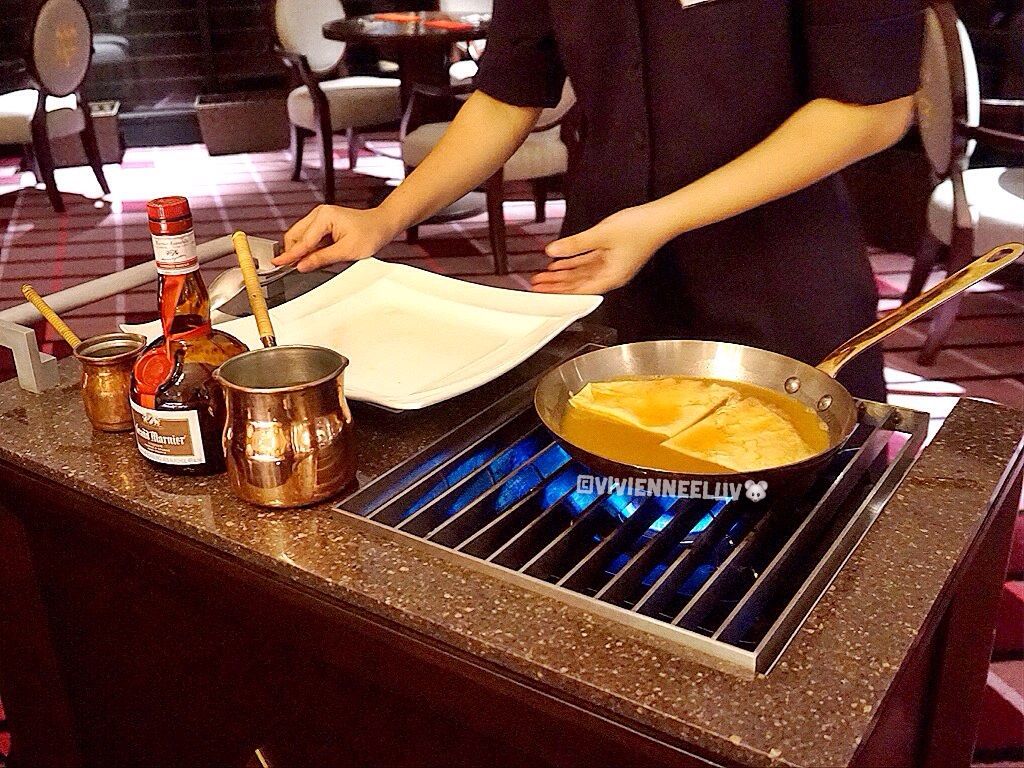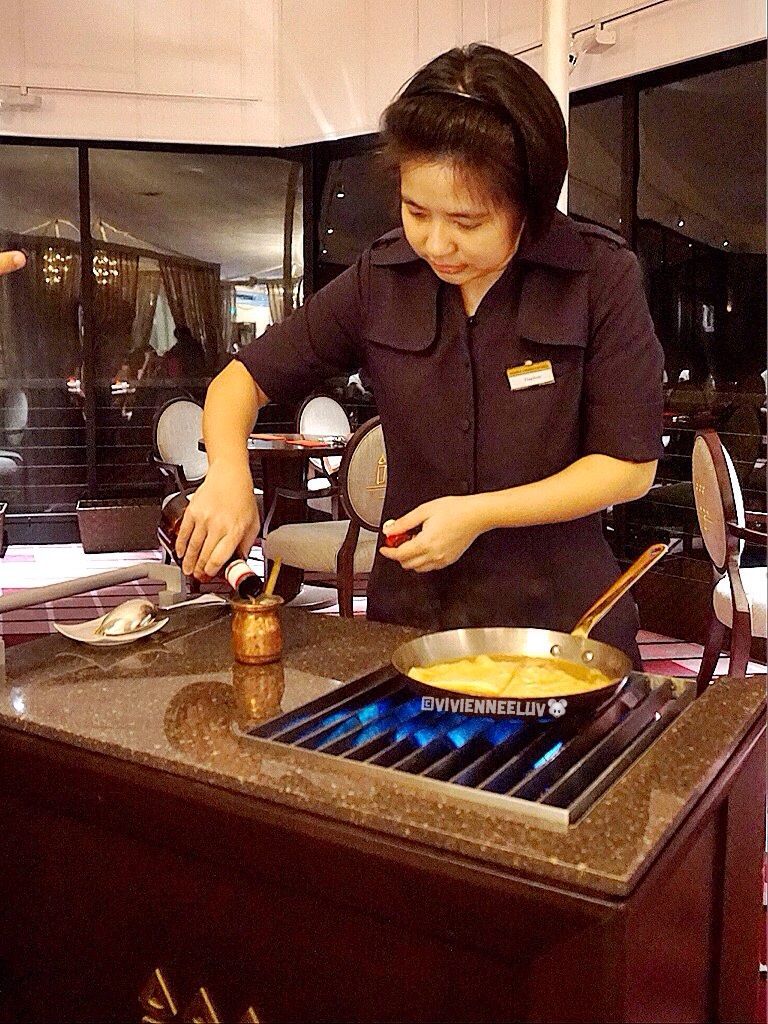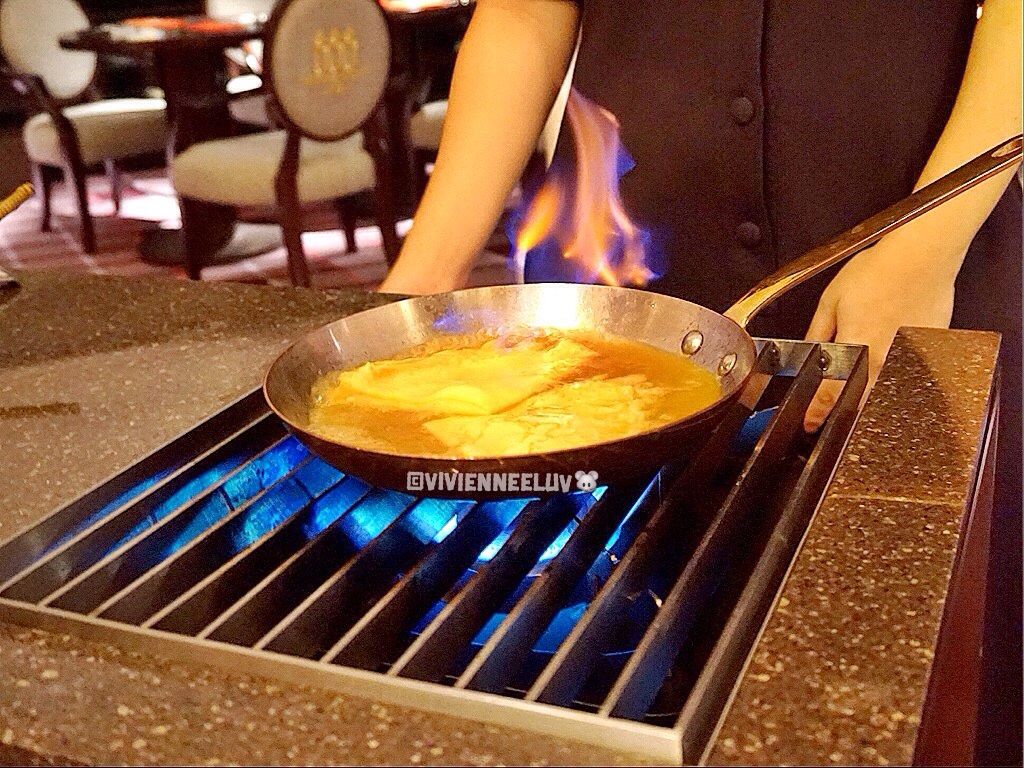 CREPE SUZETTE S$22
A thin crepe is cooked by hand in a copper pan. Butter, orange juice and liqueur are prepared at hand. This is Henri Charpentier's symbolic dessert.
The crepe is indeed silky soft, but nothing much to shout about too. S$22 for 2 pieces of crepes drenched in orange juice & liqueur. You decide.
This dessert already look so good before flaming it.
Another close up before she pour the flamed liqueur over it.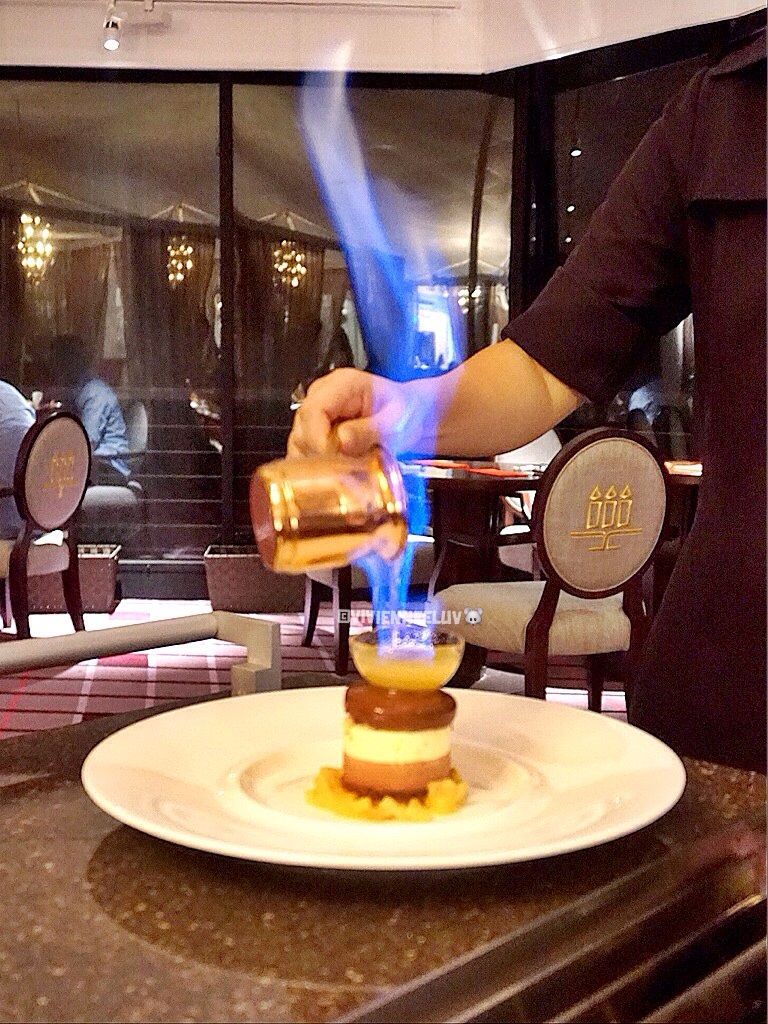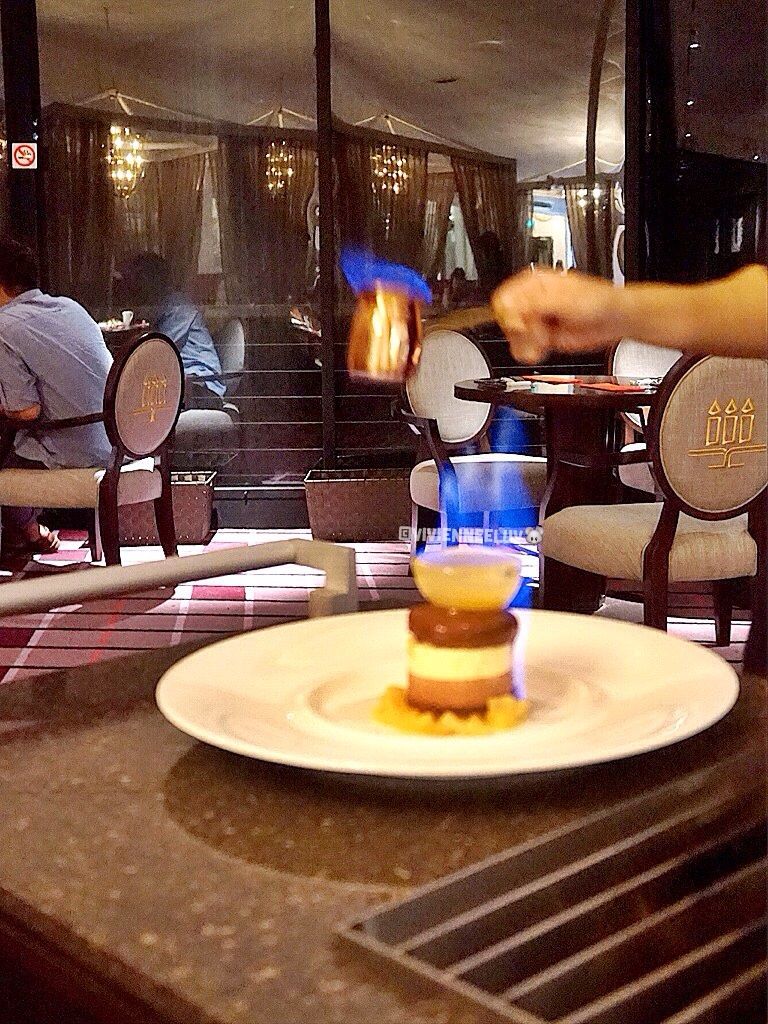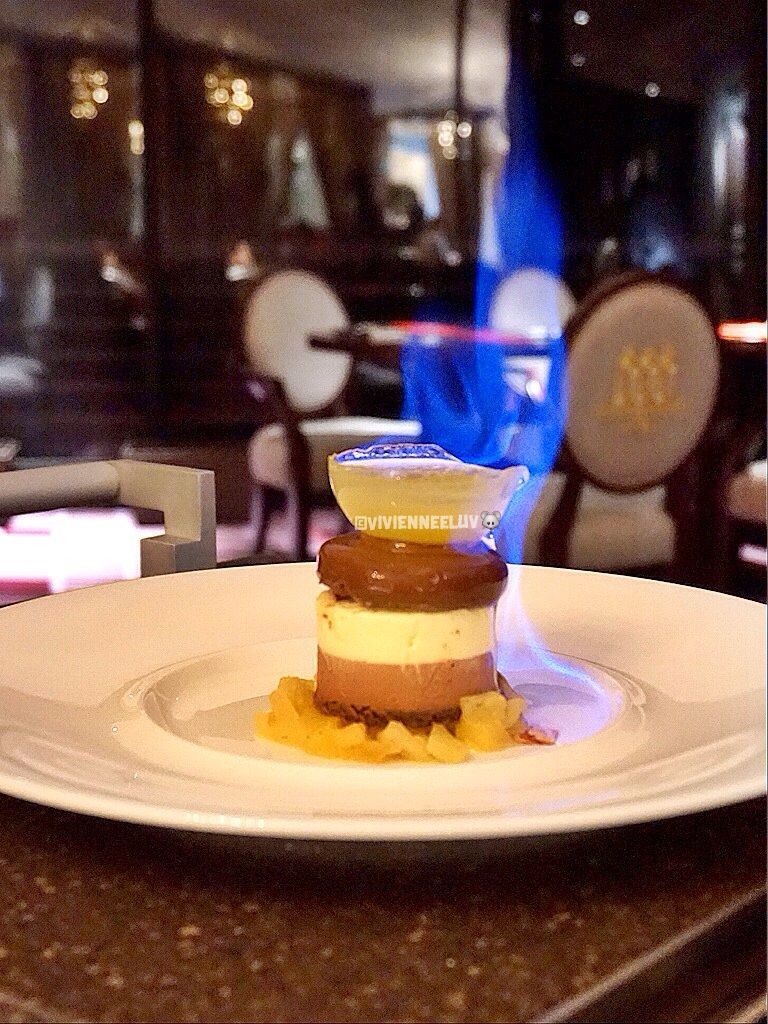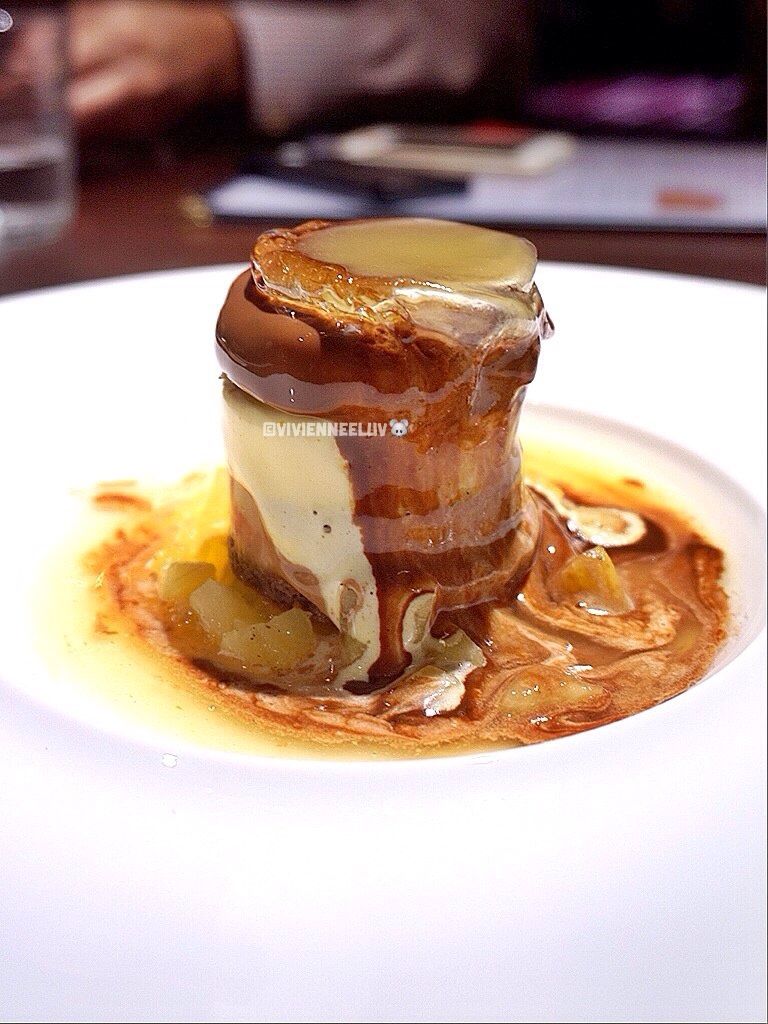 FLOWER TEMPTATION S$25
Exclusive - available only in Singapore.
Sauteed pineapple and 2 types of chocolate mousse are added to a flower-shaped sugar bowl and flambeed with orange liqueur.
This is more to the bitter side, might be due to the dark chocolate and also the liqueur.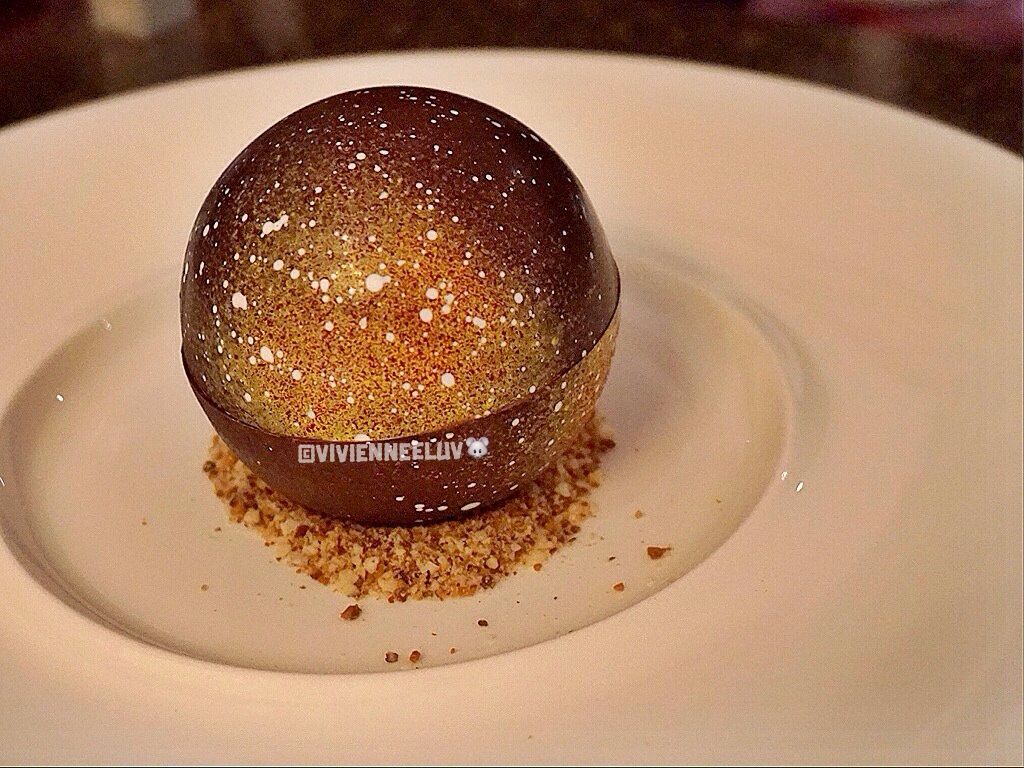 The most expensive one we had that night, but its so pretty, such a pity to be burned down to a mess.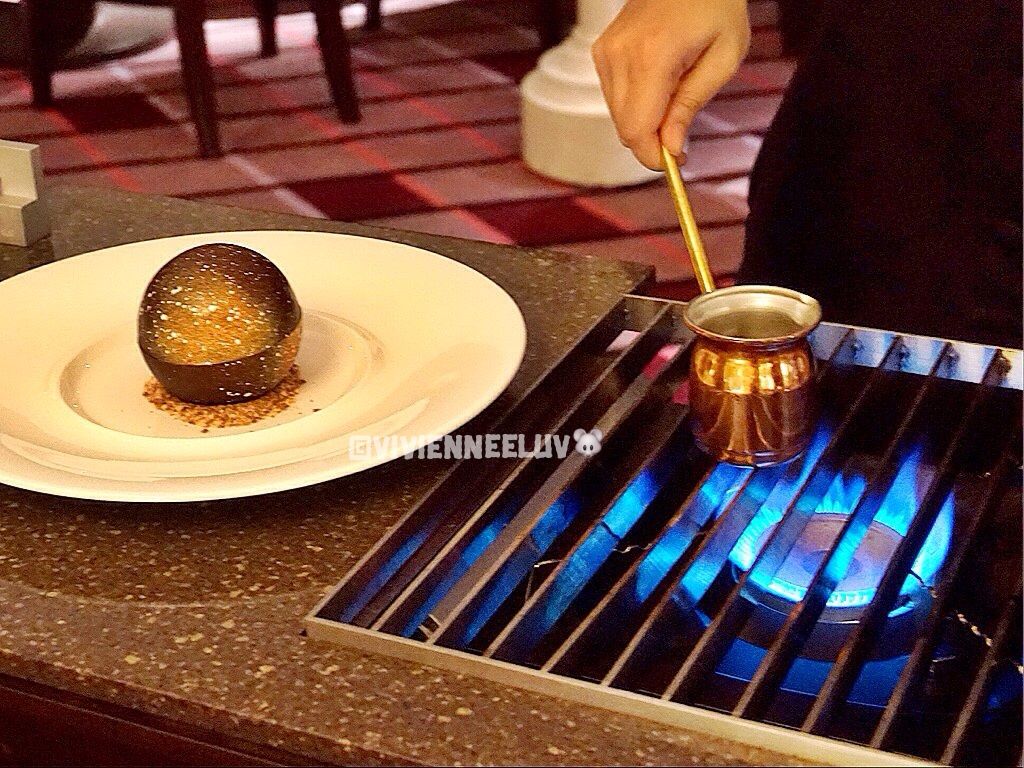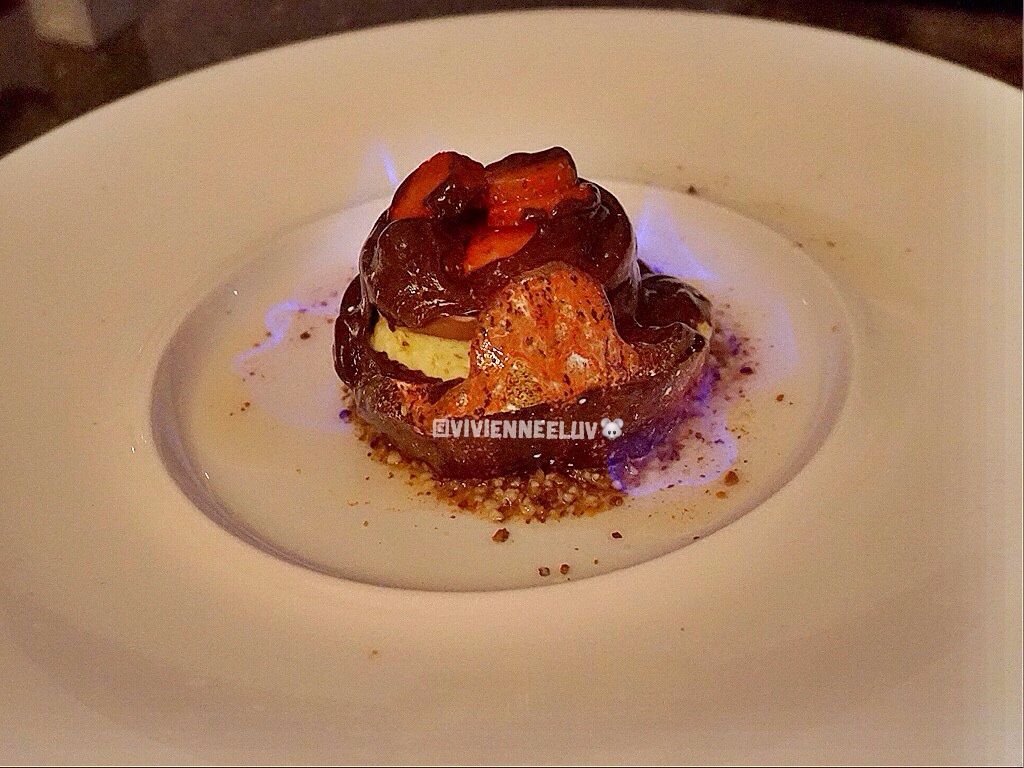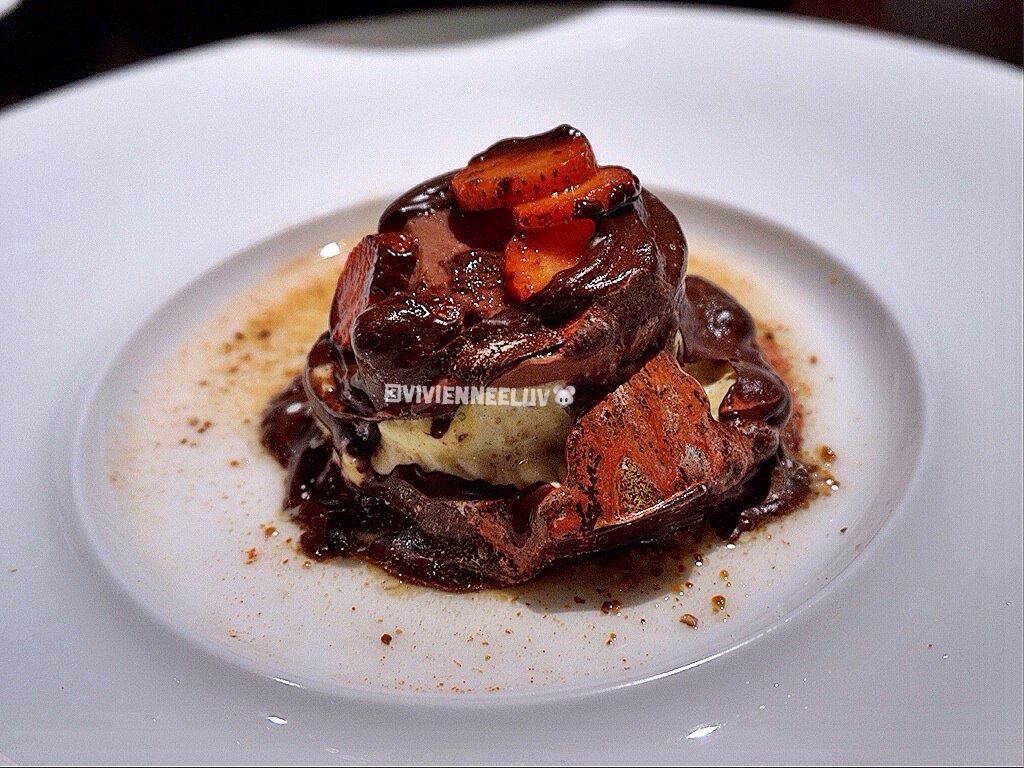 DOME S$29
Exclusive - available only in Singapore.
The chocolate sphere encloses a chocolate parfait biscuit of fraise d'amande. Comes with a little jar of raspberry sauce to go with the dessert.
Well, I would say the obvious that you already knew/guessed. The price for this dish of course not worth it, but for the ambience, watching the final touches performed at our table & ❤️❤️ people whom I dined with, ok la can, once is enough. And it's a lovely place, we love the ambience!
These are all that was available in the cake display when we left at about 8+pm.