Dinner with bf & bf's mummy
Had dinner with bf & bf's mummy at Chicken Hotpot. Its my 2nd visit there.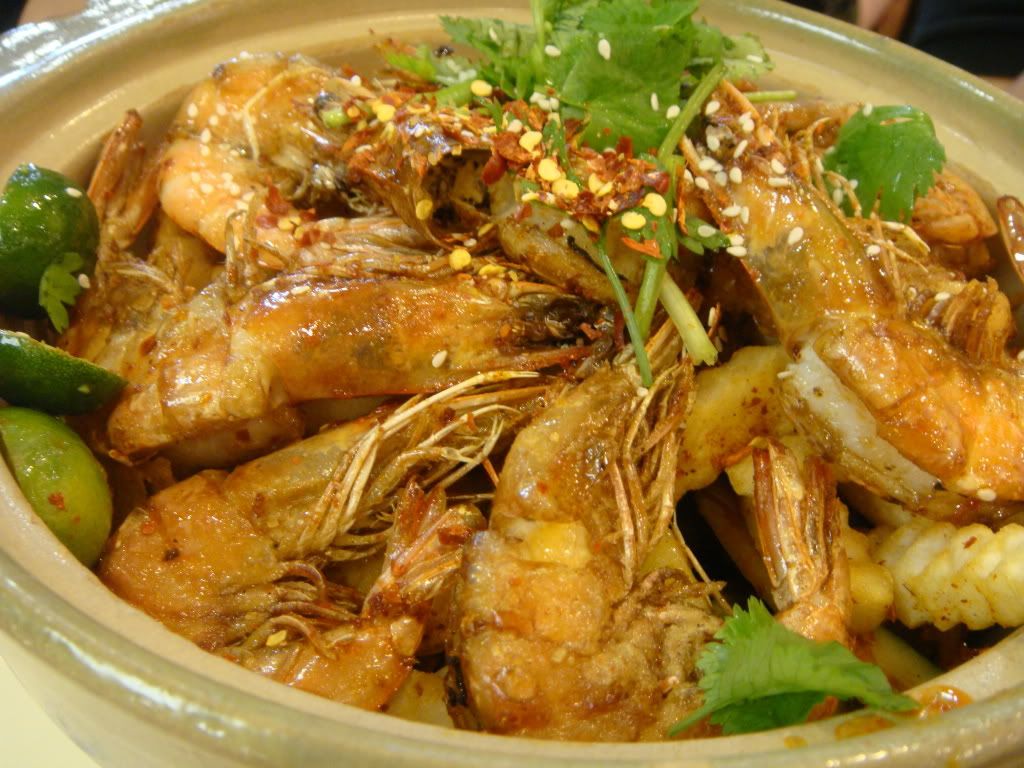 Whats in that pot?
Fried prawns, crispy fries (which turns soggy very quickly) and celery soaked in rich spicy soup.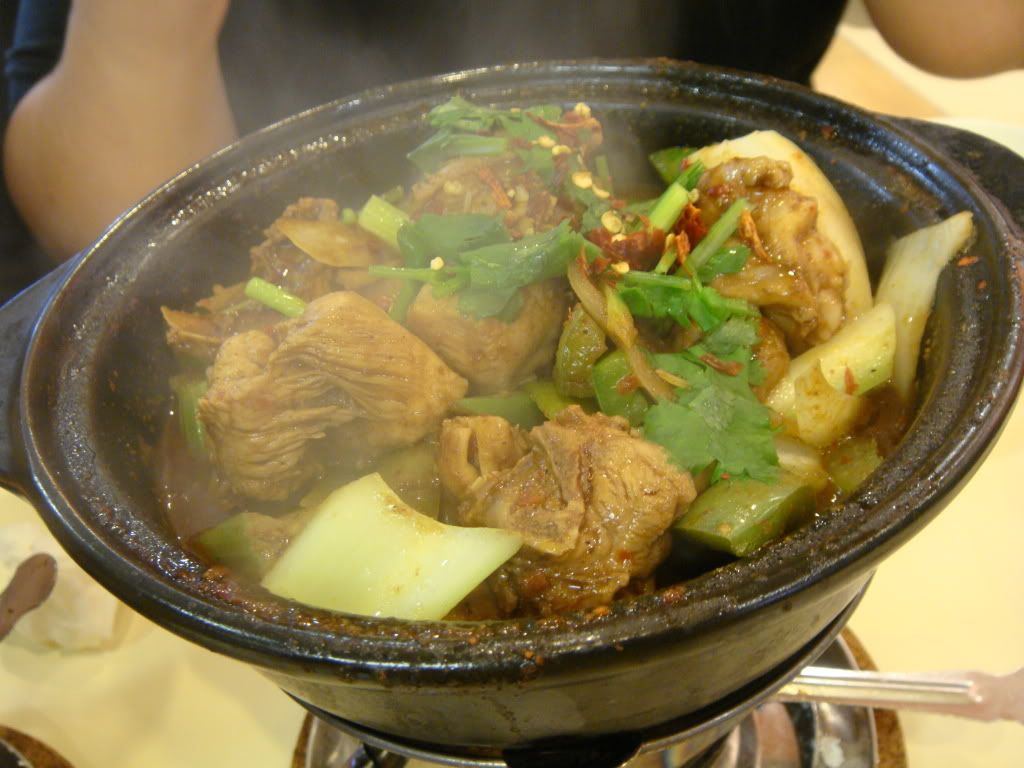 Whats in that pot?
Chicken, bell peppers and onions in this flavourful brown sauce. (goes very well with white rice! or maybe because i am a very rice person)
As you eat, you can get the staff to top up clear soup into the pot, thereafter you can buy vegetables, noodles, sausages, luncheon meat, tofu, mushrooms etc to put in the pot, like a steamboat!
Chicken Hotpot - Bedok Point (2nd floor)