In addition to the Lee Kum Kee Workshop that I have attended, and K whipped up a Mapo Tofu dish in a short while, I decided to take up the Lee Kum Kee Blogger Competition!
The challenge is to cook 3 dishes + 1 soup using Lee Kum Kee's Menu-Oriented sauces in 30 minutes! Take pictures and post on social media.
The highest number of likes & shares will let us gain points. Of course I know clearly I can't win this, but I would like to try it out and share with you guys actually you do not need to know how to cook, the Menu-Oriented sauces are so convenient that anyone can cook a meal for their family! And thats the purpose of my blog and instagram, its to share good food & good deals!
If you would like to see what other bloggers had cooked, go to facebook & instagram and search for the hashtags #leekumkeemos & #injust30minutes and drool on their pictures!
As I had introduced in my previous Lee Kum Kee post, there are about 24 different sauces and they are selin at S$1.90 each in NTUC Supermarkets, S$2.10 at Cold Storage.
The below is an overview of what I had cooked with 4 of the sauces.
DRUNKEN CHICKEN SOUP WITH MUSHROOMS & BROCCOLI
PAN FRIED BATANG STEAK
SWEET & SOUR PORK
STIR FRIED TOMATO GARLIC PRAWNS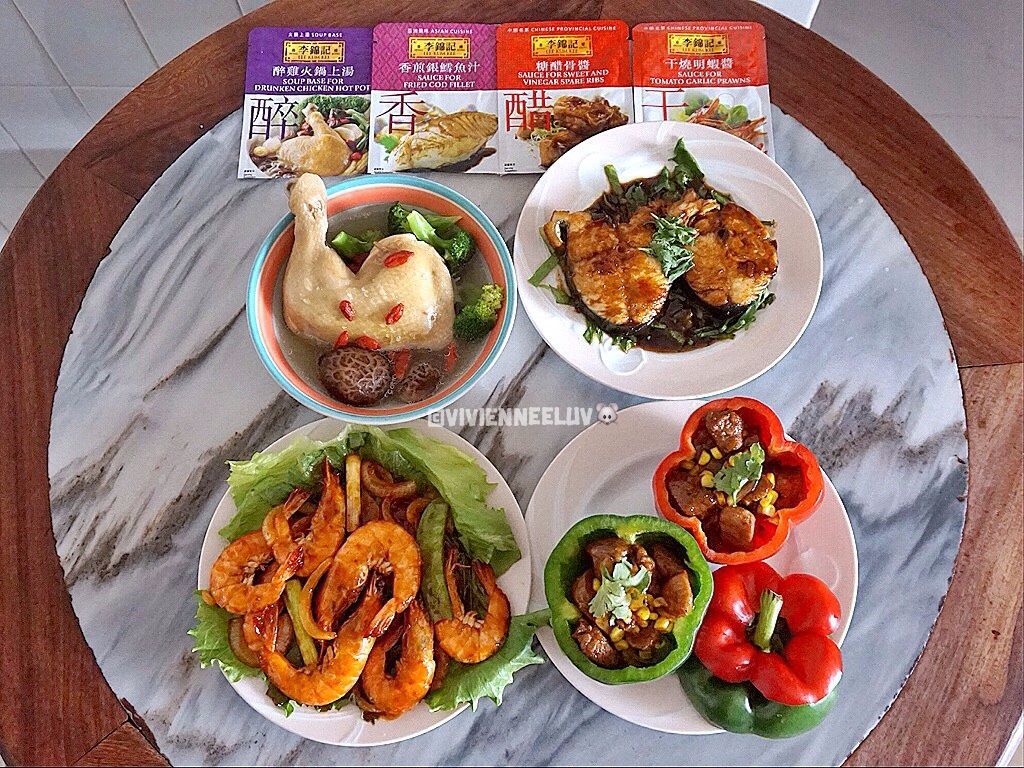 For all my efforts and some help from my mum actually, I have to take lots of pictures! Ok, I will post the VERY SIMPLE recipes in my next few posts!
This meal cost less than S$30, and prepared in less than 30 minutes,
I can do it, so can you!
Thank you Lee Kum Kee for the delicious sauces making me a MasterChef at home!