2014 is coming to an end soon, today is the last day of November 2014.
And its also the last day of offer for The Entertainer 2015. Usual price is S$75, now it is S$60 for early birds! WOOHOO! Have you bought yours??
I have got mine. Yay to more food at a cheaper price.
Here are 3 of the redemptions I have made:
1. SHARETEA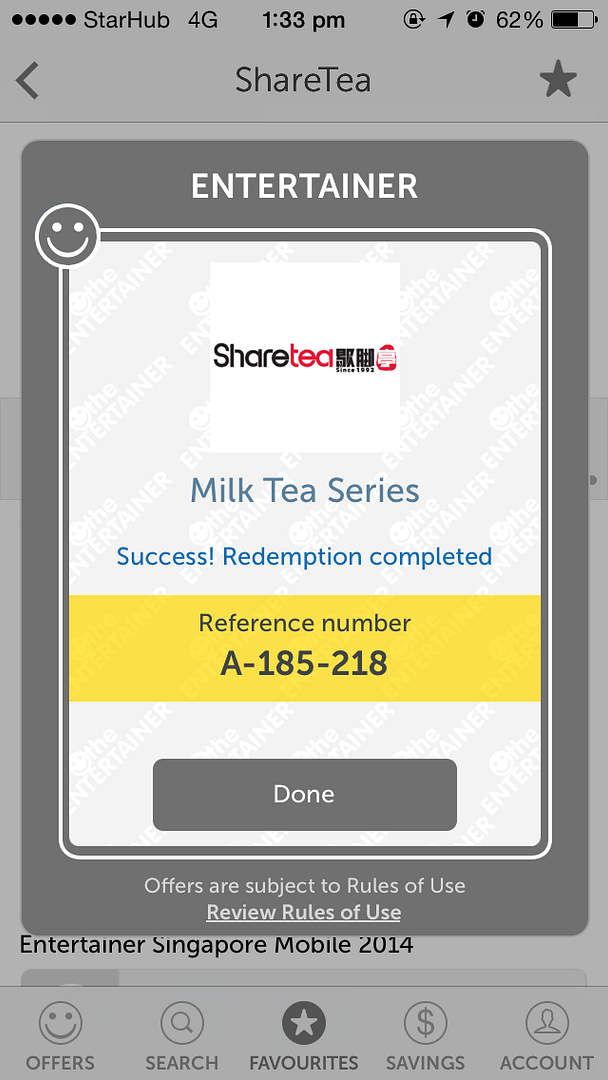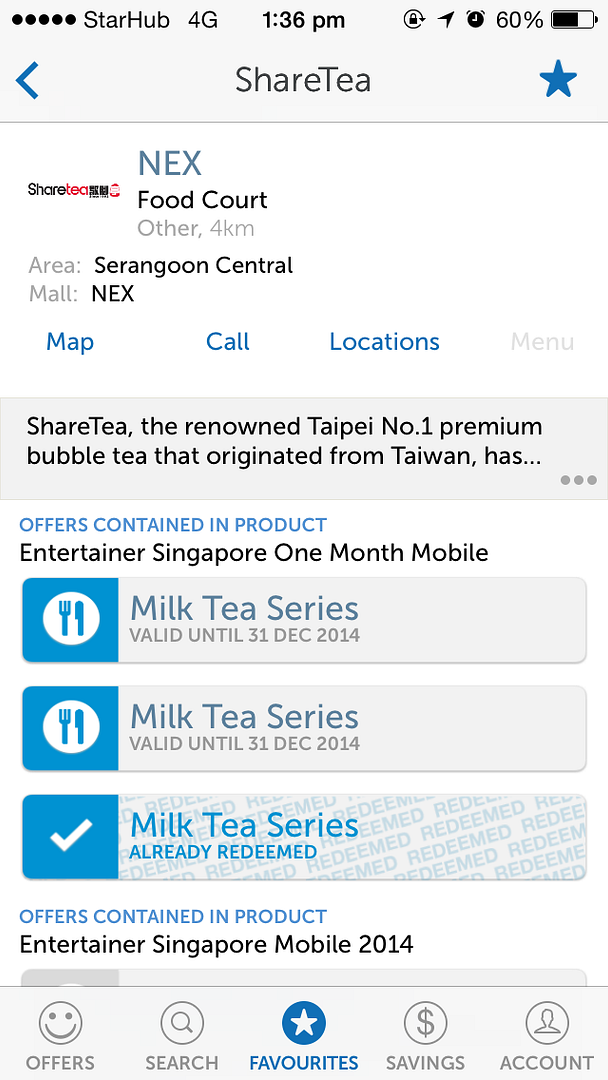 WHITE PEARL TARO MILK TEA S$3.50
WINTERMELON MILK TEA Hot FREE (Usual Price S$2.80)
Pestered my colleague to have a bubble tea. :P So cheap why not?
2. AYAM PENYET PRESIDENT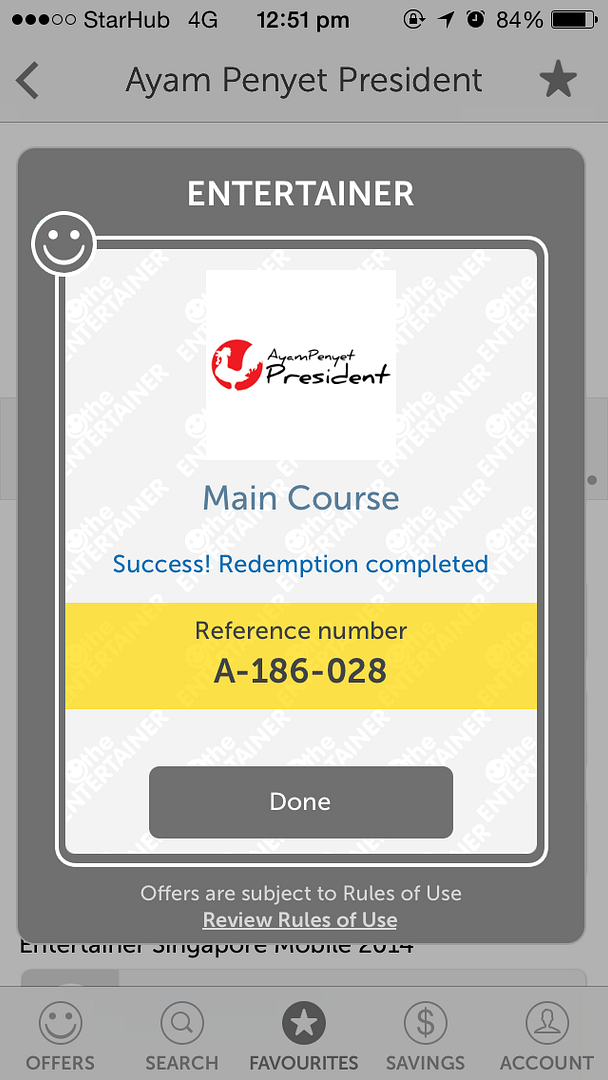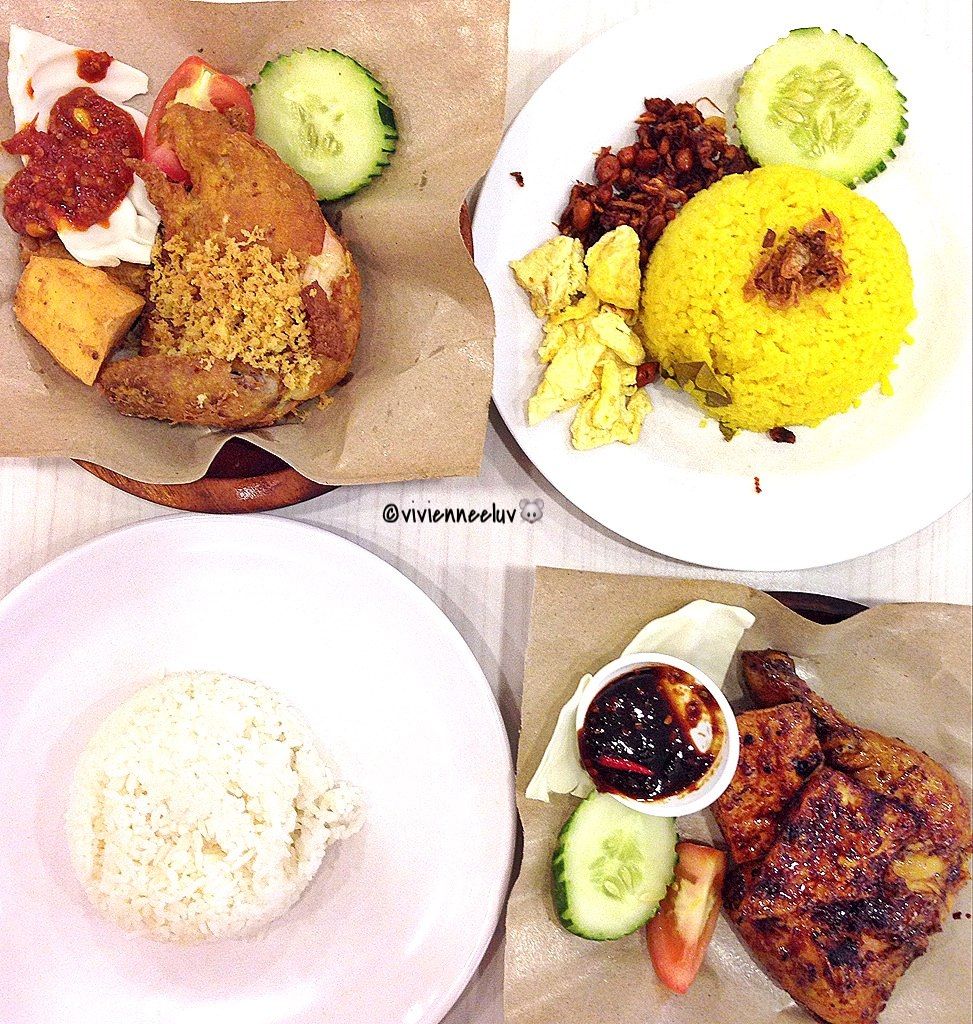 AYAM PENYET S$6.80
GRILLED CHICKEN FREE (Usual price S$6.80)
Only for main course though, you have to pay for your white rice.
YELLOW RICE S$2
WHITE RICE S$0.90
I hardly ask my colleague out for lunch as sometimes I prefer to rest & be alone during my 1 hour lunch, but I asked colleague out for lunch because I need someone to use this deal with. :P
3. THE BANK BAR + BISTRO
THE BANK FISH & CHIPS S$25
SEAFOOD AGLIO OLIO FREE (Usual price S$24.50)
LATTE S$6.50
Then, on a weekend, I was with K and we went to The Bank Bar to try out!
So we only paid for a Fish & Chips & Latte, on top of that we have a 10% discounts on OCBC Card!
The portion is also huge. WOW, I am very impressed!
As you may already know, SIngapore's service line actually sucks.
I have coupons and deals before, when I tried to redeem those, the staff will give me a very confused look as though he/she had never seen this coupon before. So I was a little skeptical to use The Entertainer.
Thankfully, all my 4 redemptions (yea, I lost my 4th visit to Oriole pics) were a breeze! Redemption is easy!
I think I will be posting more of The Entertainer App redemptions here! Hope you got yours too.