I found a treasure in Serangoon Gardens Hawker!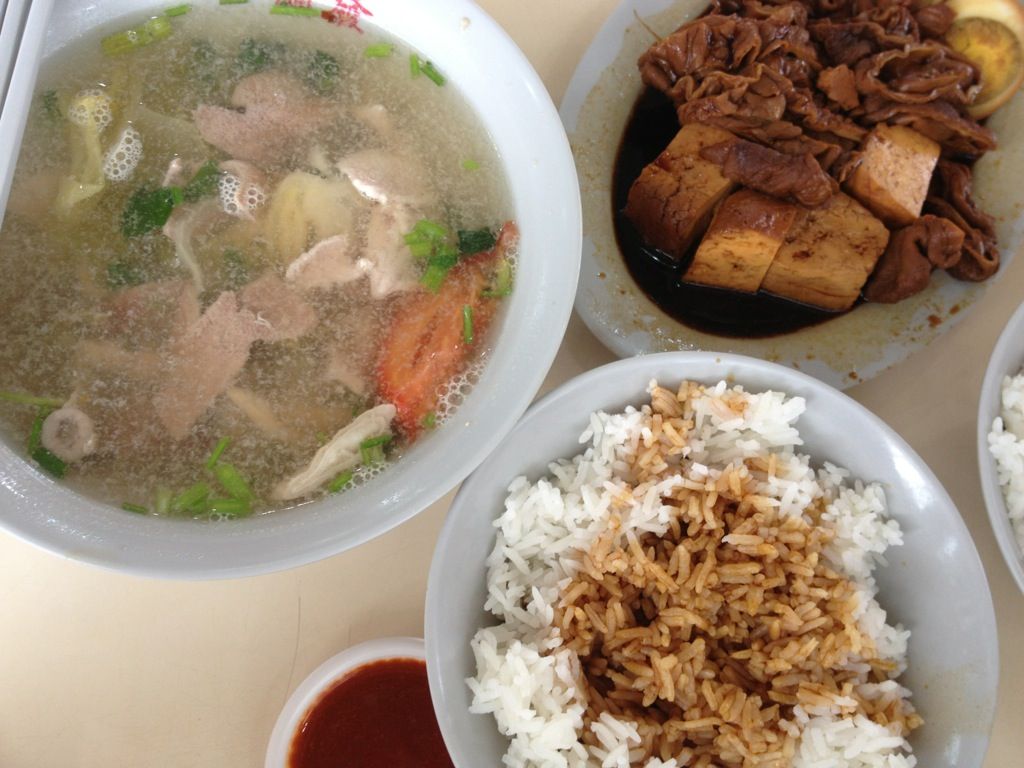 A very awesome kwey chap without kwey! Then why I call it kwey chap because they sell these braised pig intestines, tau pok, tau kwa, egg, all is kwey chap ingredients but they served with rice instead. Its VERY NICE. Full of flavour. And they also sell Pig Organs soup, which is very nice too! This is one of the most long queue stalls there during lunch time, and I believe they close in the late afternoon maybe. This set above (pick your own dishes) is only S$10+ for 2 persons!
Soon Huat Pig's Organs Soup
49A Serangoon Garden Way
#01-42 Serangoon Garden Market & Food Centre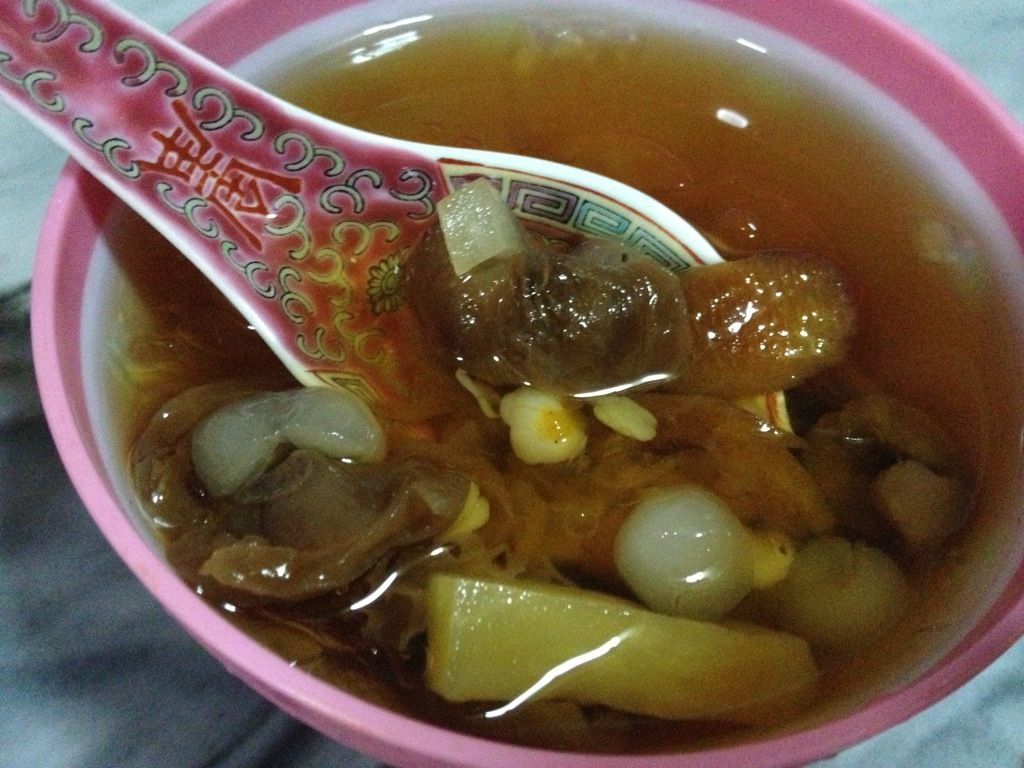 Brother bought us the famous Bedok Road Food Centre's Cheng Teng! S$2/S$3.
1 Bedok Road
Ye Lai Xiang Cheng Teng
31 Bedok Food Centre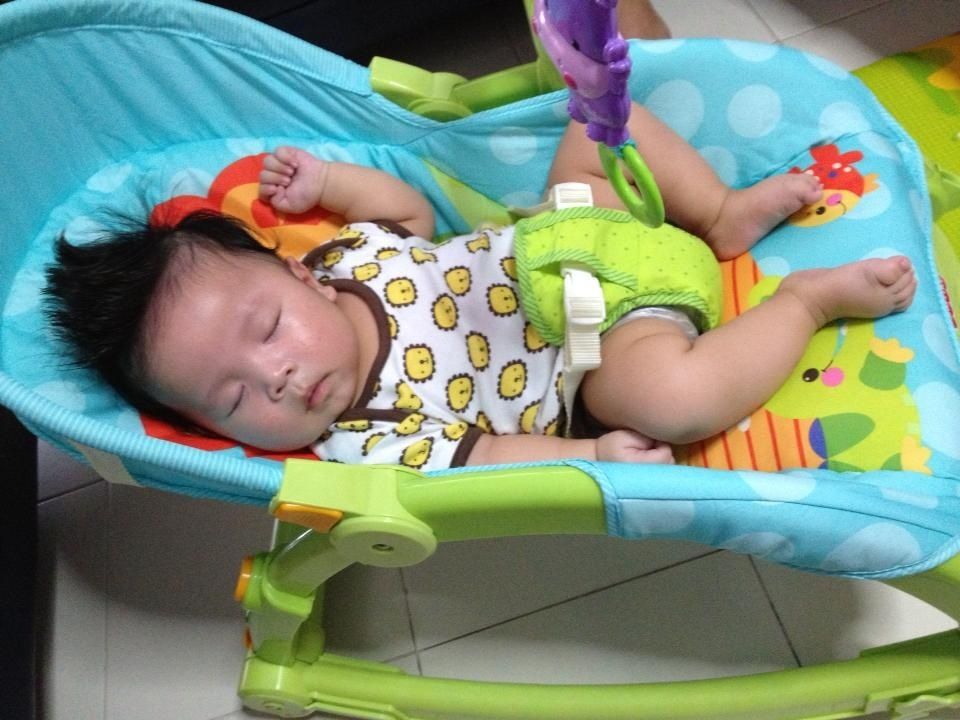 My baby god son! So chubby, cute & innocent! <3 babies!