If you haven't .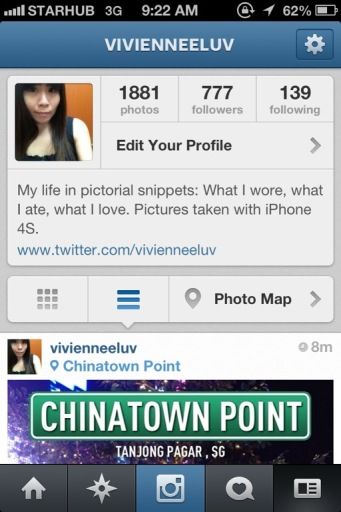 Found this screenshot taken on 14th January 2013. 777 Followers! No la, just posting for fun since I am sorting out my pictures and 777 seems like a lucky number. Thank you for all the friends I have met on Instagram, very friendly and awesome! And thank you for all the foodporn that I browsed through everyday and it motivates me to eat even MORE. O.O
I try to be hardworking these few days because I try not to plan many things for myself, because partly because I want to save $, and also I want to go on a diet but WTF I sit down upload pictures, I hate myself because I see all the pictures of food.
And I noticed I blogged an average of 20 posts for January & February 2013, maybe I can try to beat that number. I try.