Once a while I will crave for Soup Spoon, so you actually see it very often here in this blog.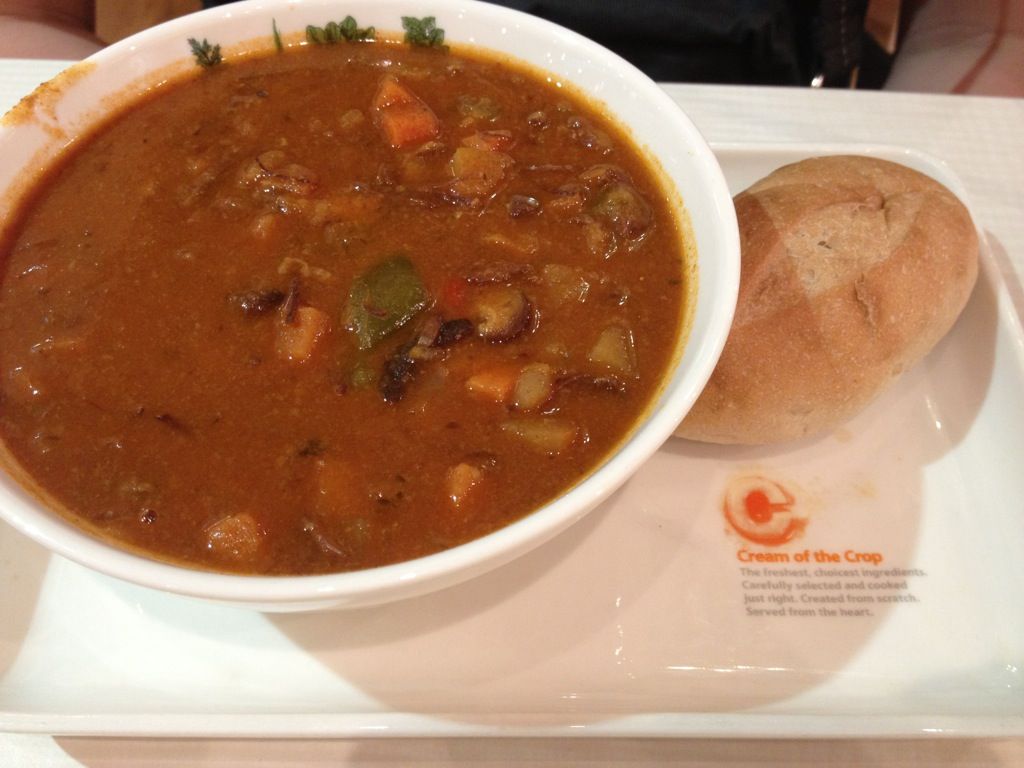 Beef Goulash set (includes a wrap & Ice lemon tea) S$13.50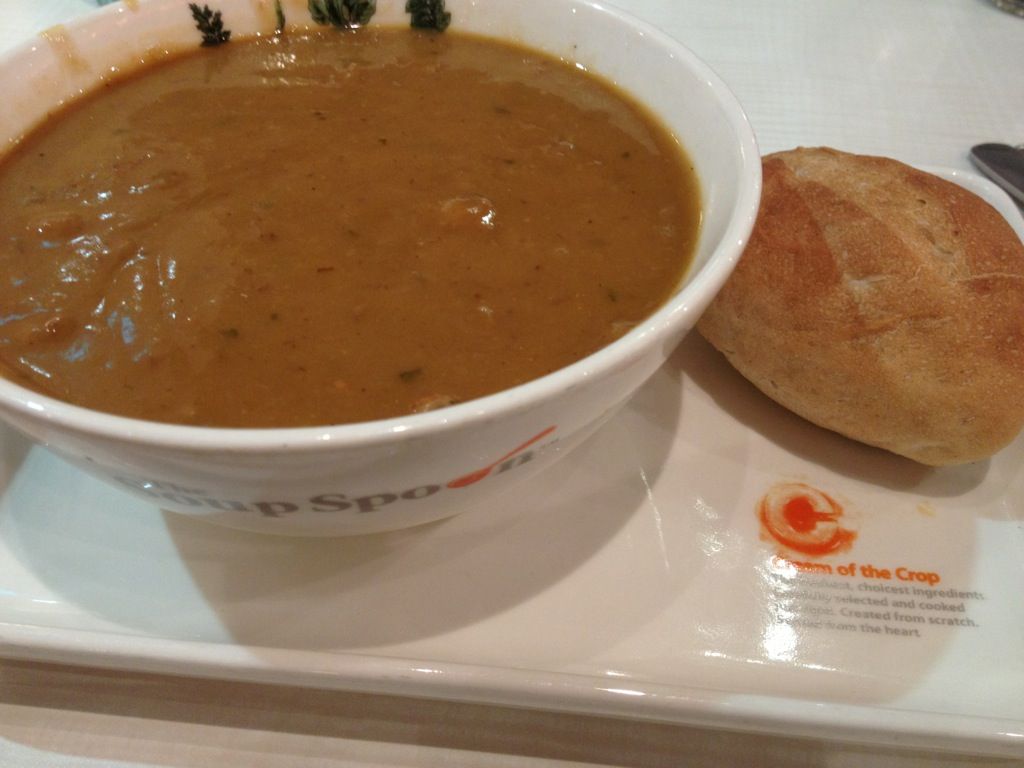 This unappealing soup is
Prawn Bitsque S$8.60.
Every month, they will have 3 soups of the month, that is out of their regular soups on their menu. I would normally try those. Always like a change.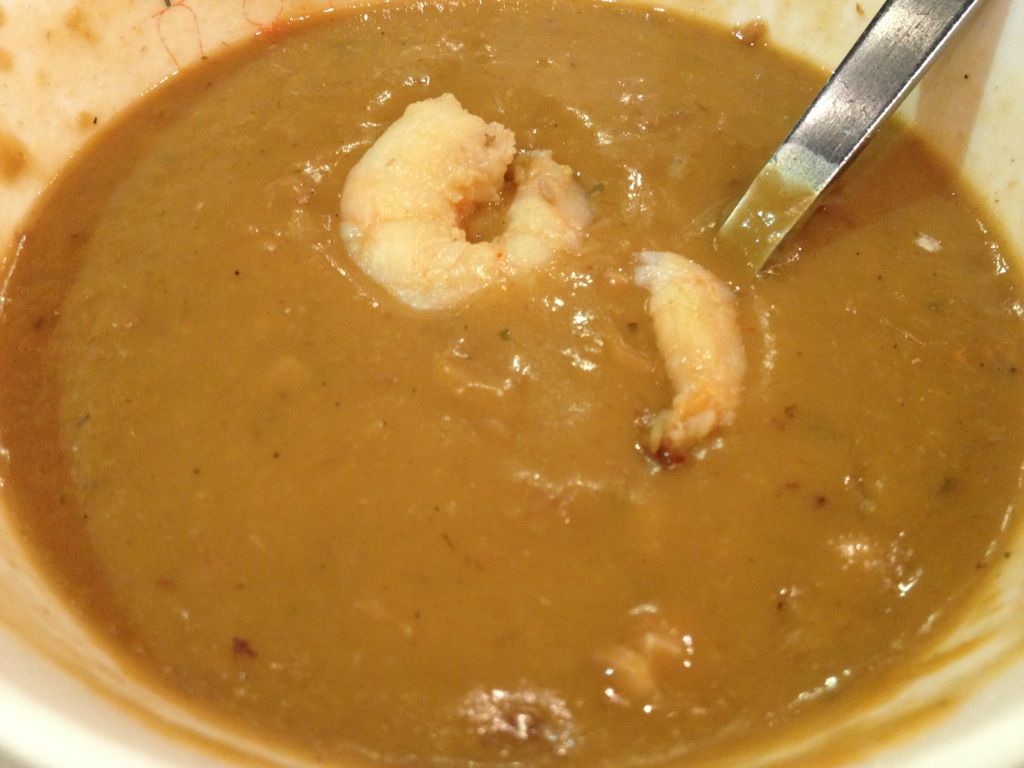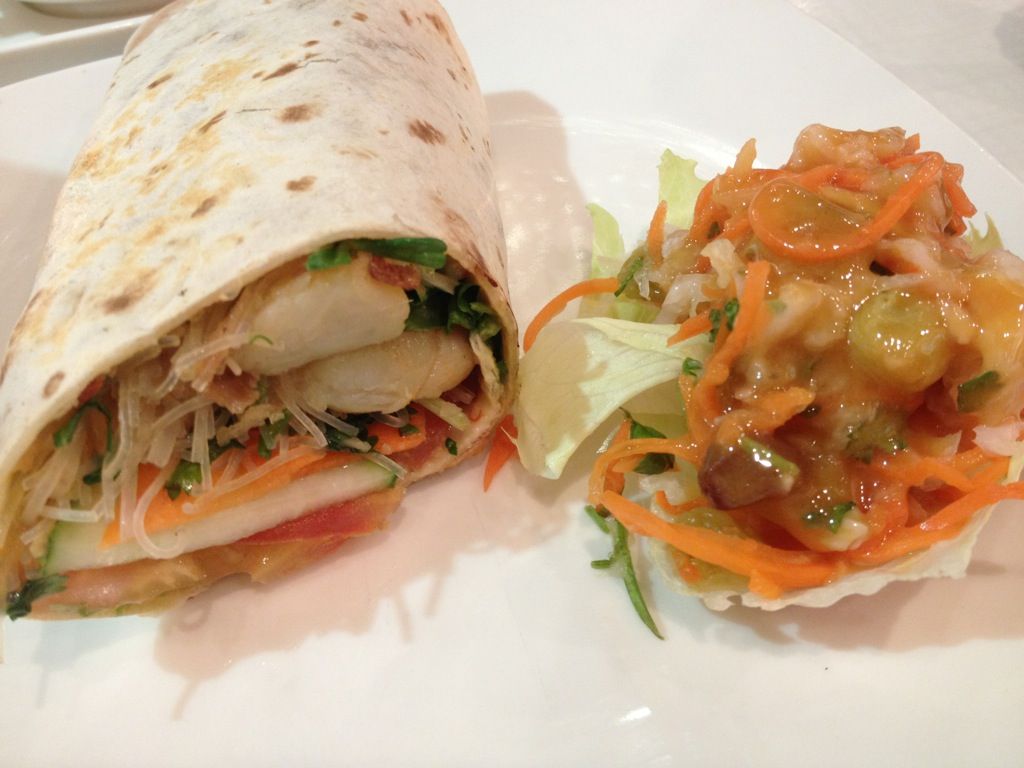 I chose Indochine Prawn wrap. OMG its awesome! If you like thai salad, you will like this!
Indochine Prawn: Crunchy and refreshing Kaffir Lime Prawn, perfectly paired with coriander, vermicilli, water chestnut and other fresh greens dressed with peanut sesame sauce in a tortilla wrap.
For a regular set, you got to top up S$1 for this wrap. But its worth it!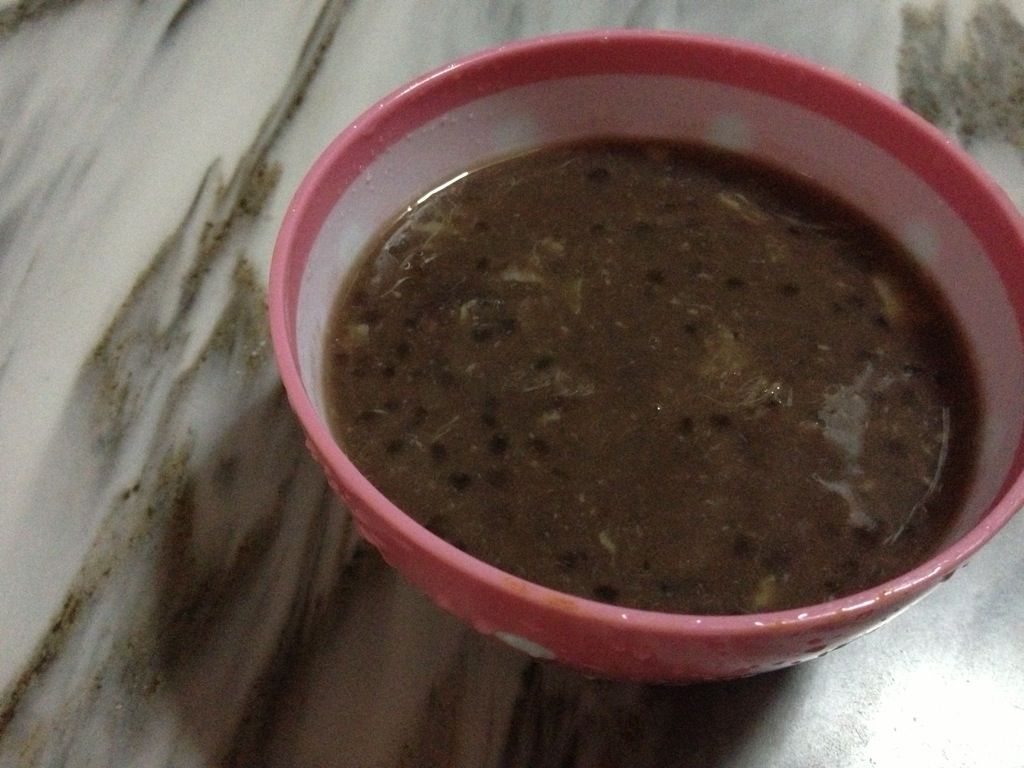 Going home to mummy's home cook red bean soup! Life is good like this!