Another random post because I have too many random pictures. (I take 1000-1500 pictures every month) So when i think I am free, I will upload some random pictures.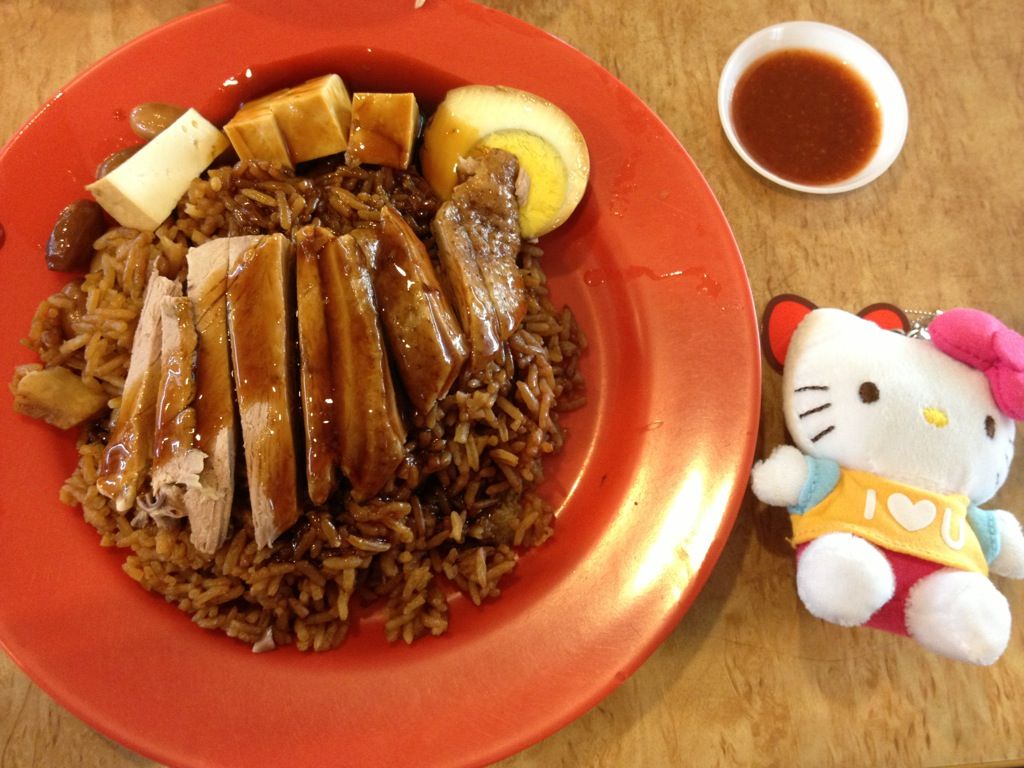 Love braised duck rice!
Nescafe Hazelnut Ipoh White Coffee.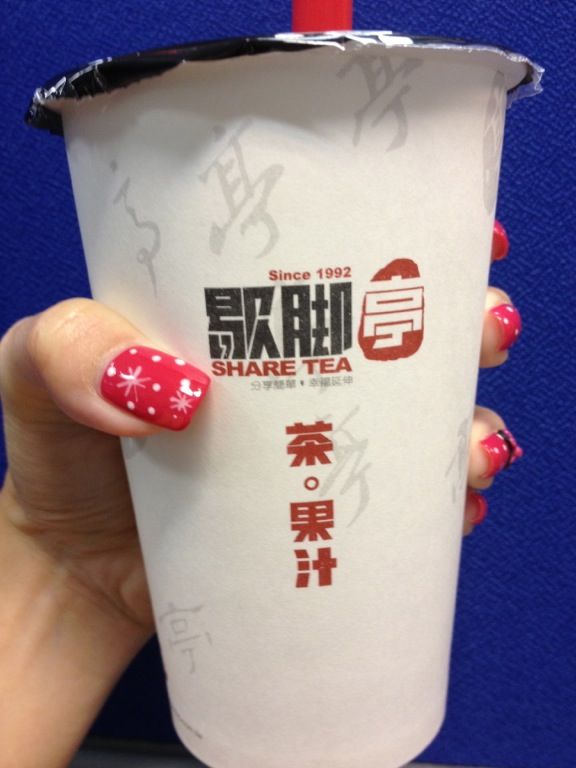 Hot Oolong Milk Tea
My face during facial! I just want to say I am very very thankful to have met my Facial Therapist, Tina, Small Gal, Jie Jie in my life. Too many nicknames.
When I chanced upon her services from some bloggers, I was sceptical.
BAD SKIN: You know because all my 26-27(when I met Tina)years, are spent on trying on the wrong products on my face. Some I don't even know if its right/good/wrong for my face. Since secondary school days, I had very bad skin. Big pores, new pimples/zits every week (I really mean every week). Then I tried ways & means to buy many raved-about products like concealor, foundation, BB creams. Loose powder is not even in my list because it is way too light to cover my pimple scars (they are really reddish and awful). By describing these, I really wished I had a camera then. Actually I have, but why would I want to take a picture of my rotten face. I mean I NEVER NEVER see that one day my face would ''recover'', so there is no point taking any pictures.
NO HARDSELLING: Now, I am glad and VERY VERY GLAD that I trust her. I told myself ''go once, and see how.'' You know facials are expensive. I had listed facial salons to try, or even wanting to go for their trial facials (because its cheap S$38), but I did not. I hate HARDSELLING. I HATE IT. Hate it so much that I could scream at the people who tried to hardsell to me. (My temper is not good)
From the blogger's post, she said that Tina is not pushy, and very gentle. So I thought, ''why not? Try once, and if she is not good then don't go again lo.''
MET AN ANGEL: So I finally whatsapp her, asked for price and booked an appointment. I was very pai say. Really. Pai say. Bareface in front of a stranger, and she need to touch my dirty face. So pai say that I really want to apologise to her. So after that one time, she told me one sentence that I feel really touched wtf. ''In the beginning, you should go for facial like once every 2-3 weeks, once got improvement then you can go once a month. You need not come to me, you can go to any basic facial.''
Like that only and I very touched, because I know she is not one of those who will cheat my money. She even told me to go to other facial salon also can. So long as I can get my face cleansed, and extracted then my face will be better and smoother. (I believe I had very super clogged pores, I know it myself because I just know it). She really CARED for my face, more than whether she can earn money from me or not. Such an angel.
When you go facial salons, be it those famous ones or not so famous (like even neighbourhood), they confirm will sell you their cleanser, makeup remover, moisturiser, essence, oil or any shit that you can think of and most importantly, package. Must sign 10-20 packages (Imagine 1 facial is $80. If its 10-facials package, its already S$800.) Don't say I am stingy. You know it. If you sign already and the salon close down the next day, how will you get back your money?
I seldom type such a long post, but today I feel really thankful for her. We had become more than just a customer and facial therapist. Looking forward to every session with her, because every session is filled with the latest news, latest gossips, and lots of laughters.
Wanted to upload my rotten face pictures, but they are all in my harddisk and I dont want to reformat it (because i will lose my pictures) to be able to use on my macbook, so.. goodbye to those pictures. I will try to find a rotten face picture of my face and update to my page ''
Beauty for the Face
'' . Stay tune there if you would love to see. And the picture above, is my bare face while waiting for her to prepare mask for me. It looks ok like this although not perfect but I am very happy and I know that my face is still making improvements.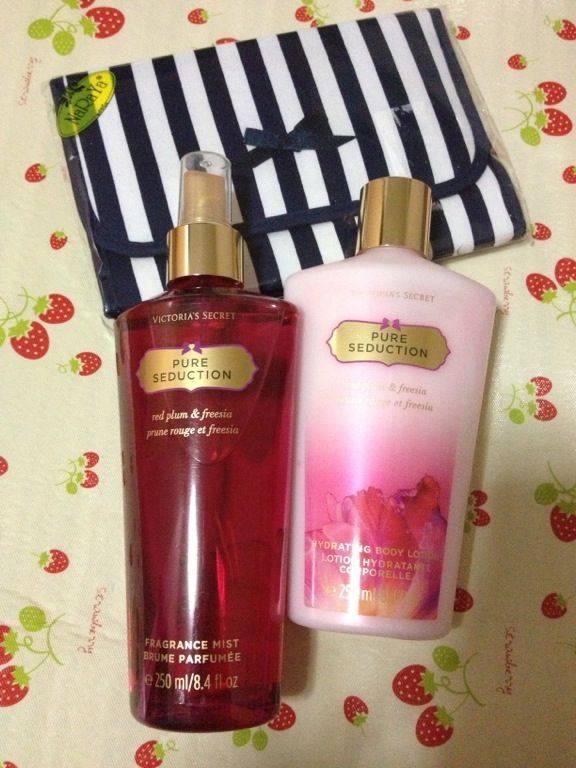 Sweet Tina gave me these for BD & Christmas! So loved!
Sticker from a very old organiser. So I took it out and stick on my calendar.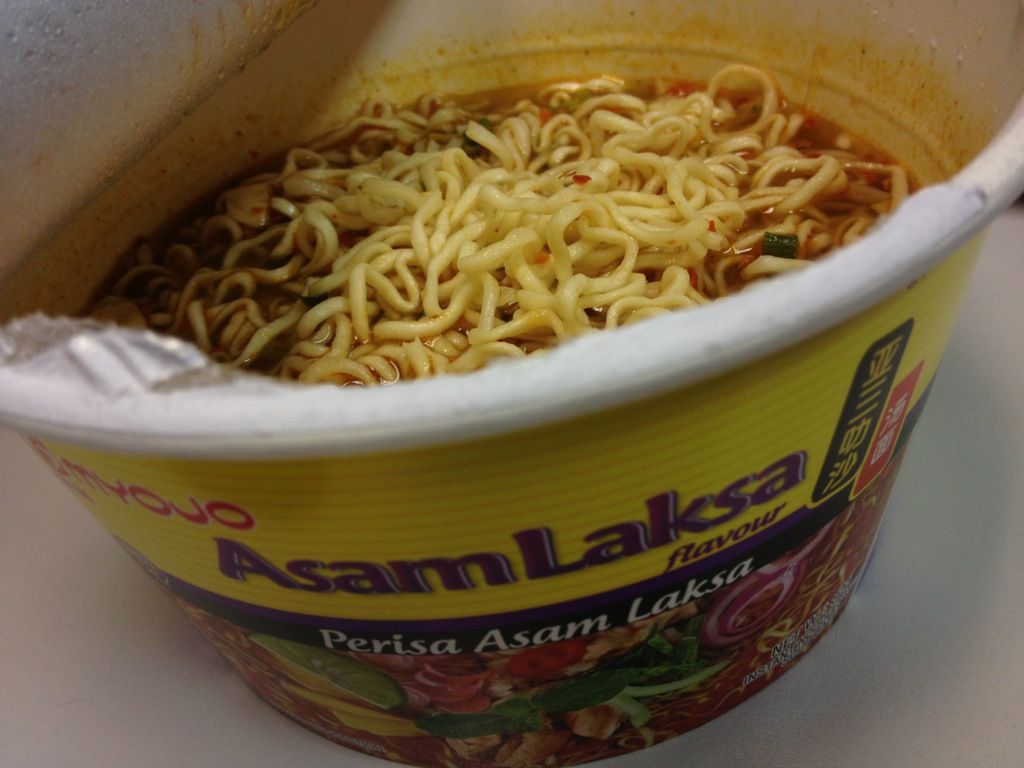 Asam Laksa cup noodles. (Not nice)
The office cleaner auntie also gave me a Christmas present. Why everybody so sweet! Thank you for all the loves.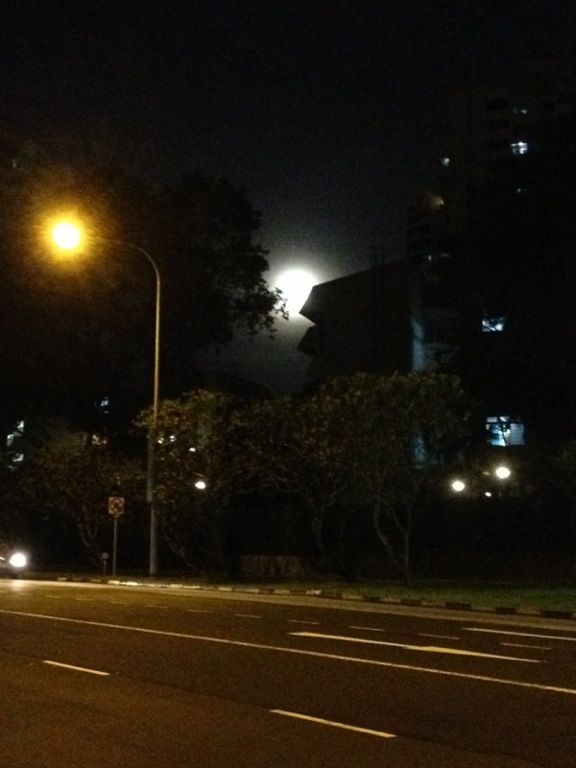 While taking a walk someday.. The moon is so low and big and bright!
Lastly, my favourite peanut & egg pancake from a coffeeshop near my house.