Happy New Year to everybody - reading or not reading this space of mine! May this snake year be good to everyone of us!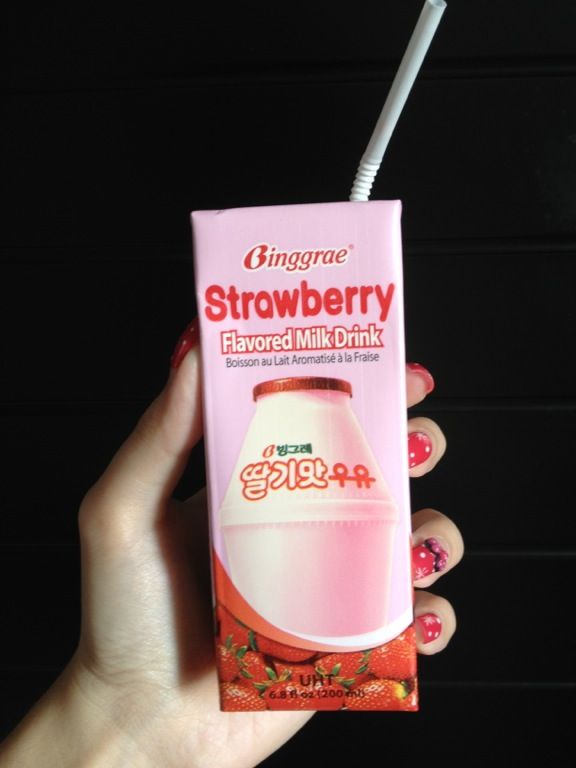 A packet of Binggrae Strawberry Milk (S$1.30 from Shine Korea Supermarket) for breakfast because I wil be having a lot of food today, so must control a bit on breakfast and in between breaks!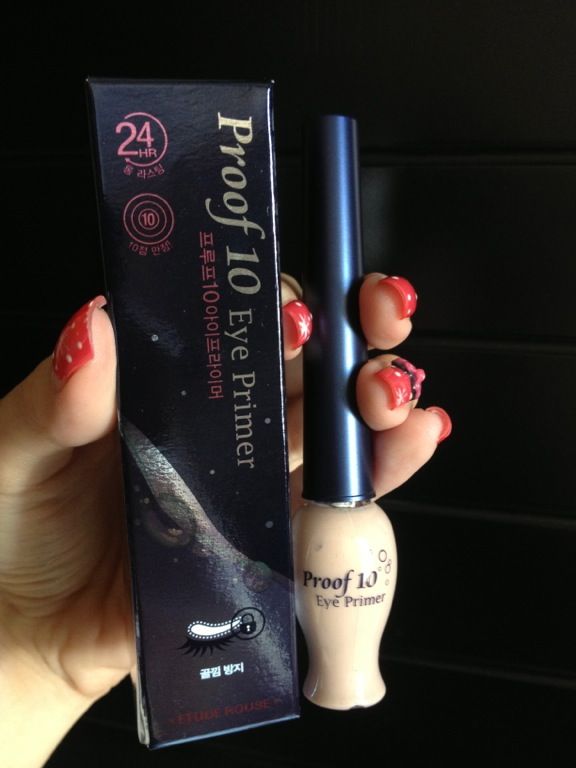 Opening ceremony to this Etude House eye primer that XH got for me from her Korea Honeymoon! And its good!! Love gel kind of (i'm not sure if its gel) primer, because its not sticky! Imagine u apply eye primer on eyelids and your eyelids feel like sticking together, from double eye lids to single. DAFUG.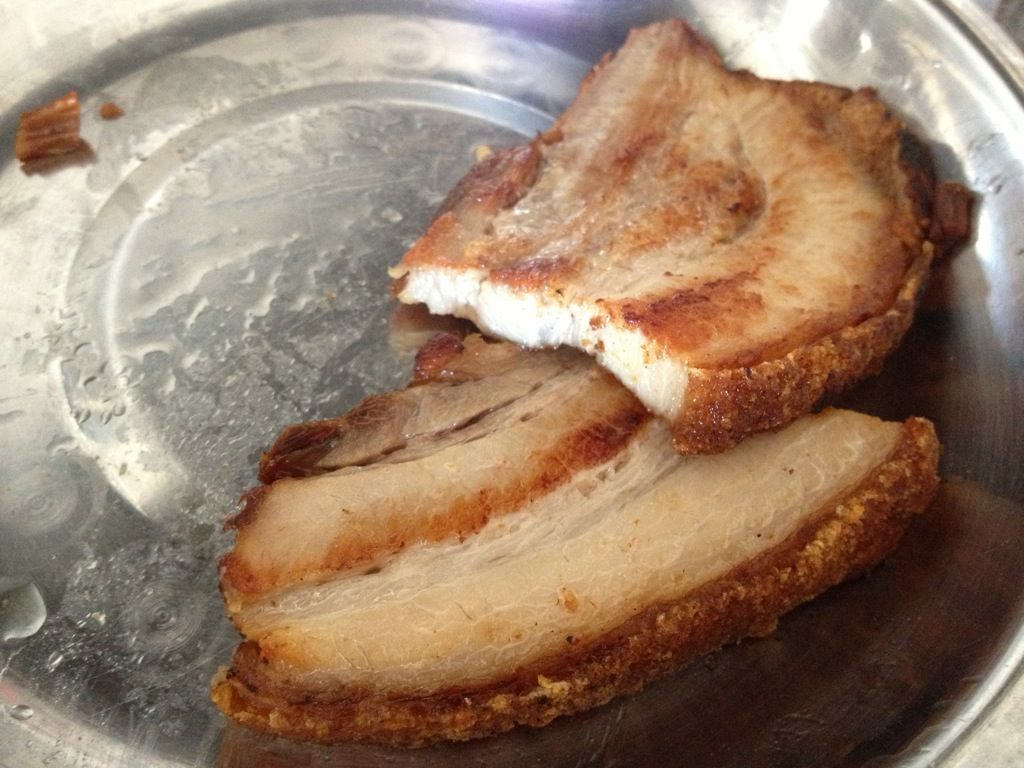 Roasted pork that mummy brought to the temple in the morning to pray my grandparents. (Temple don't allow meat) So mummy play cheat and said ''once a year only, nevermind la.'' Mummy insisted that I eat a piece of these because i will be heng heng. So HUAT AH~~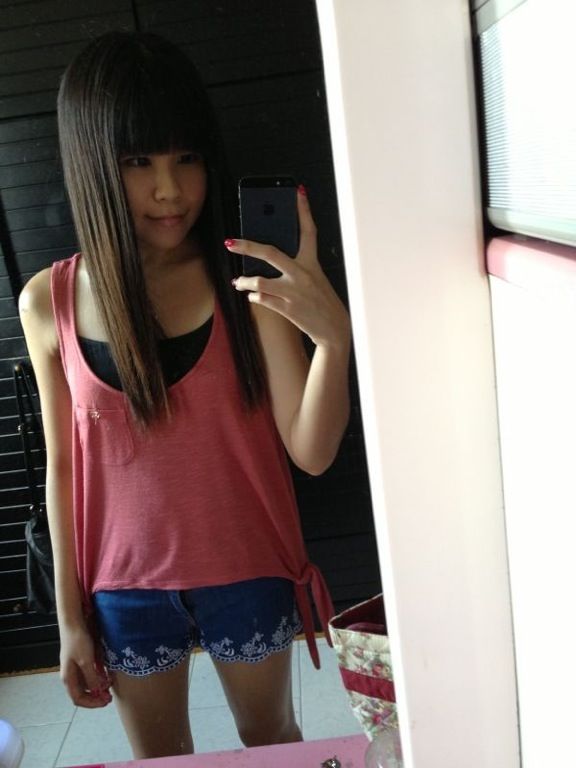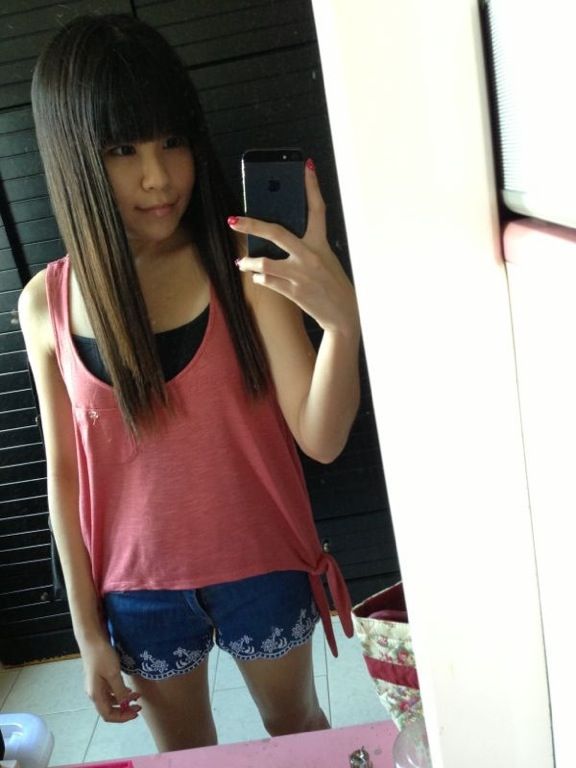 Outfit for CNY eve. Wanted to wear a dress but I think i had enough of dresses on weekdays to work, so its shorts :D Awesome laksa & chicken broth steamboat at K's place!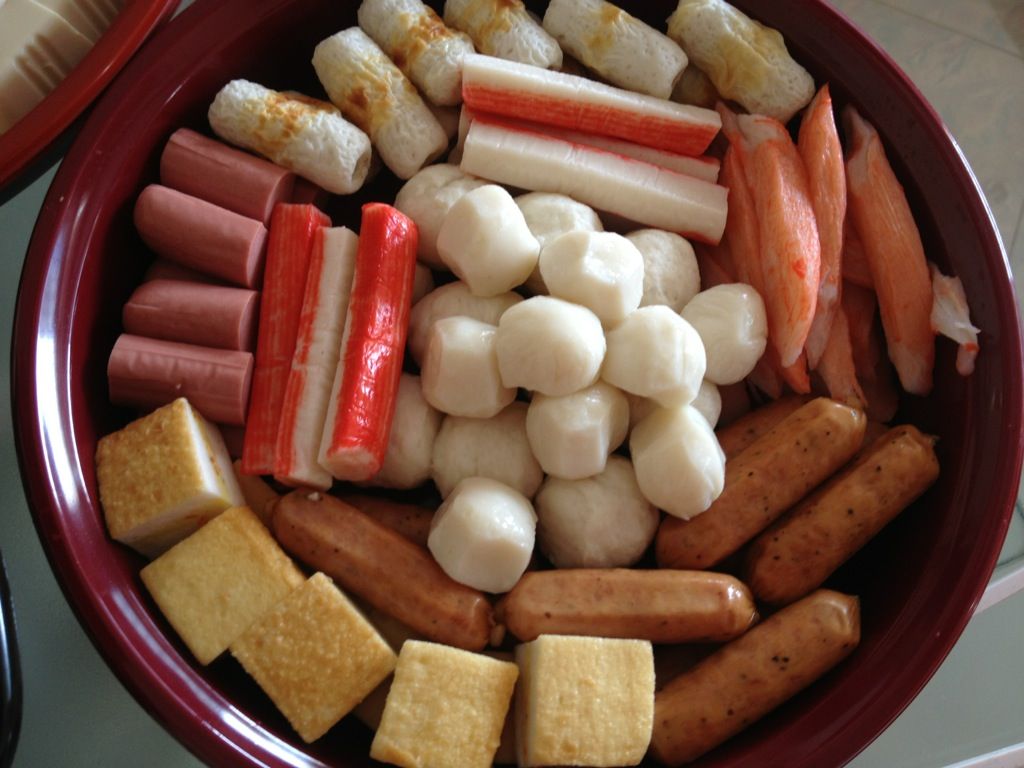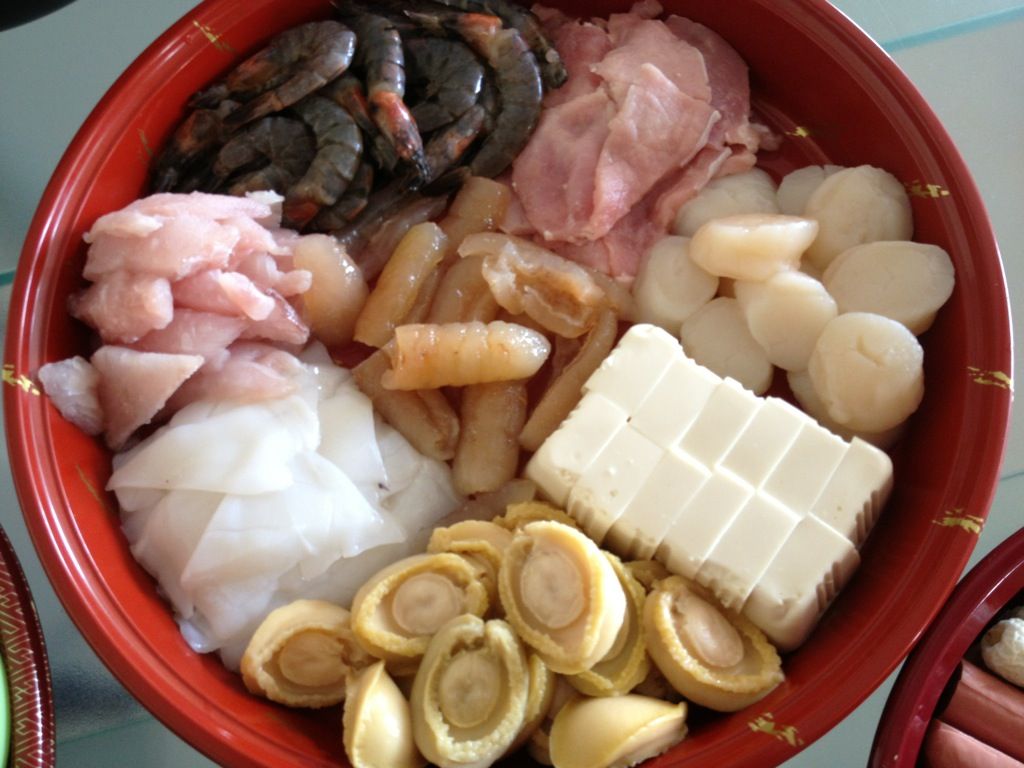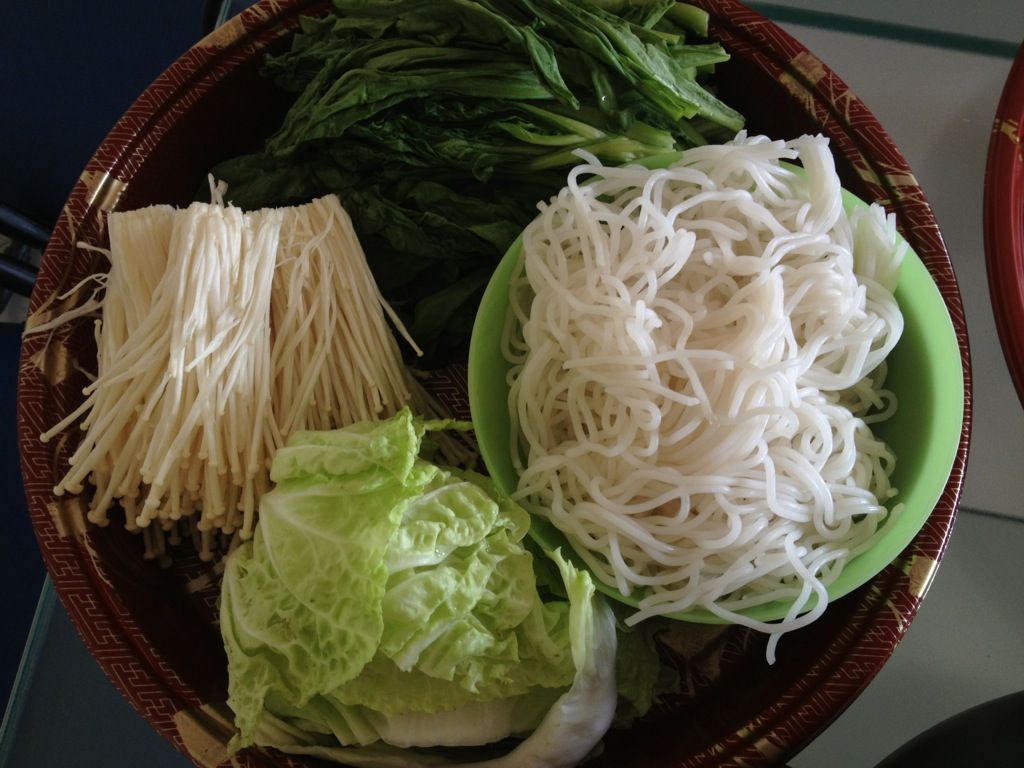 Not forgetting the vegetables!
Nian Gao!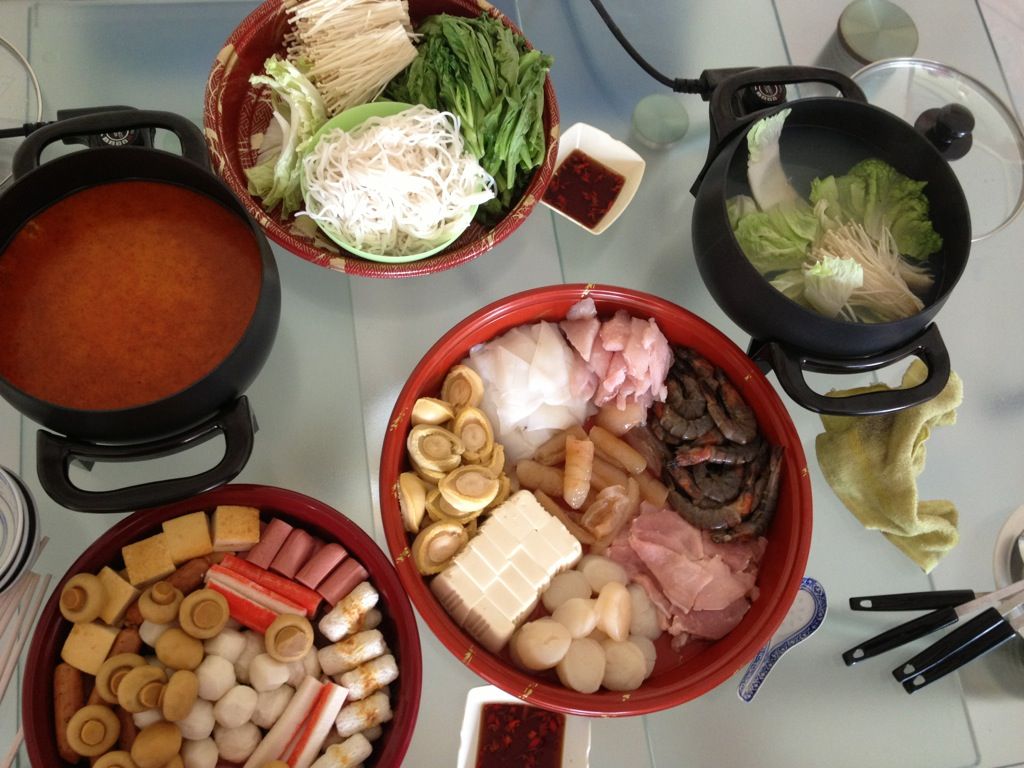 Love it!! Its been 4-5 years since I last had a laksa steamboat i think. Never fails!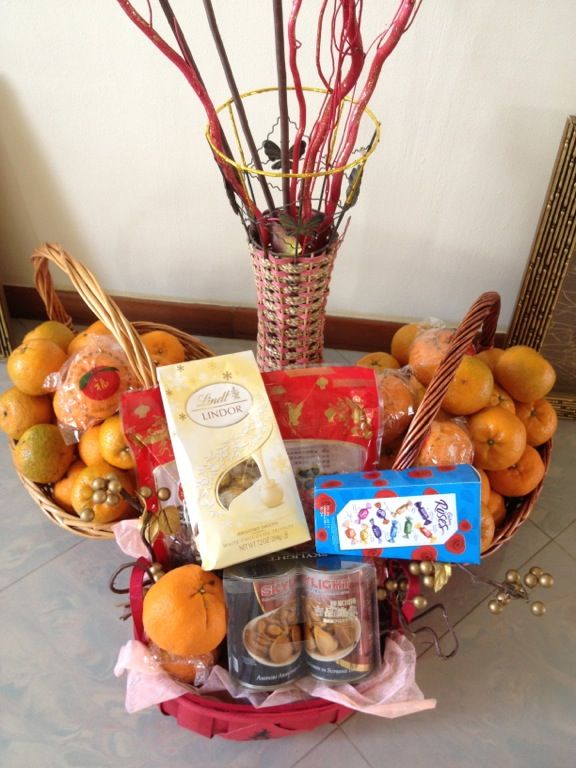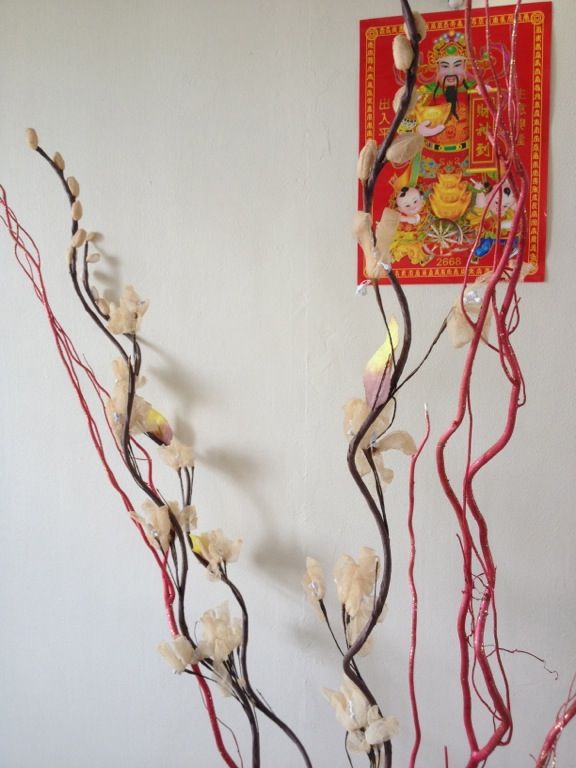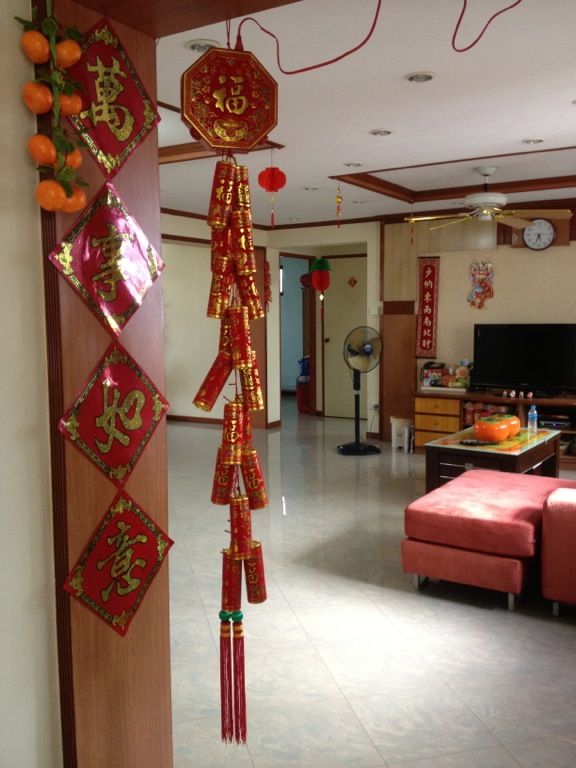 All the CNY feel! Thank you for making me feel at home :D
Back to my own house: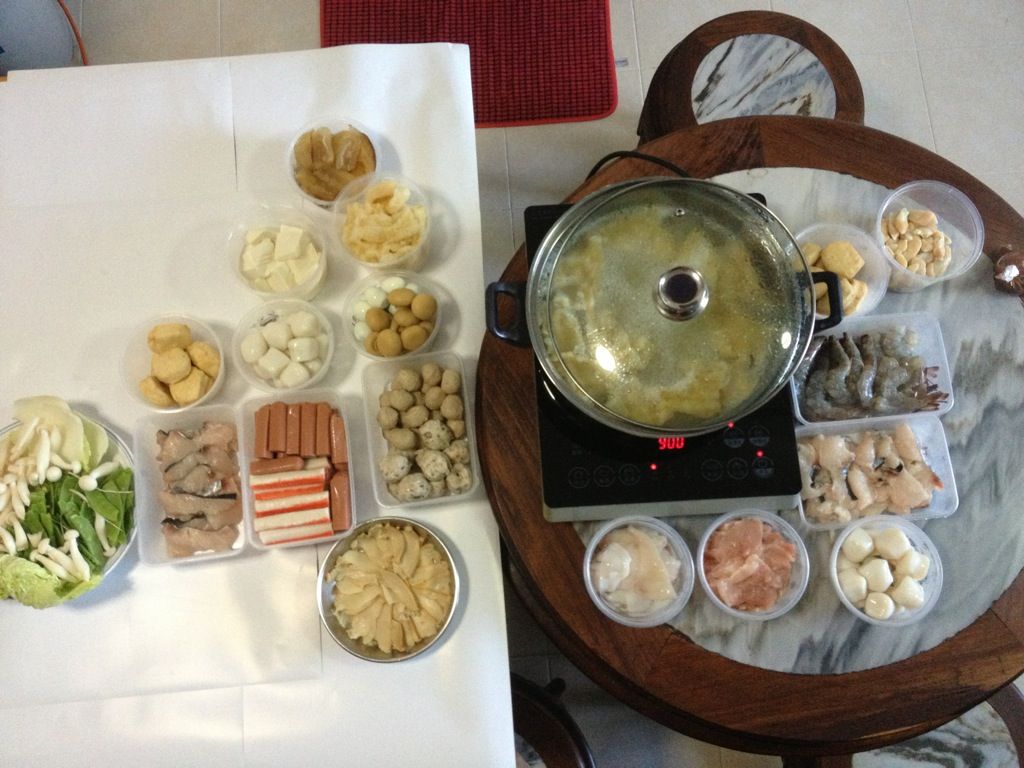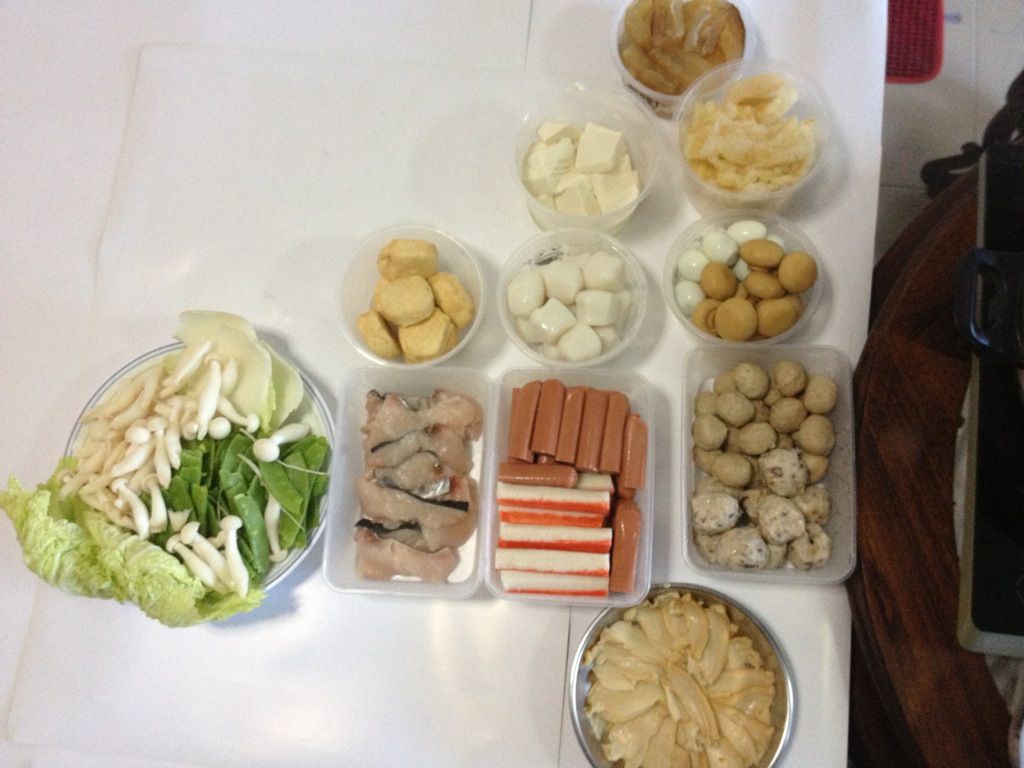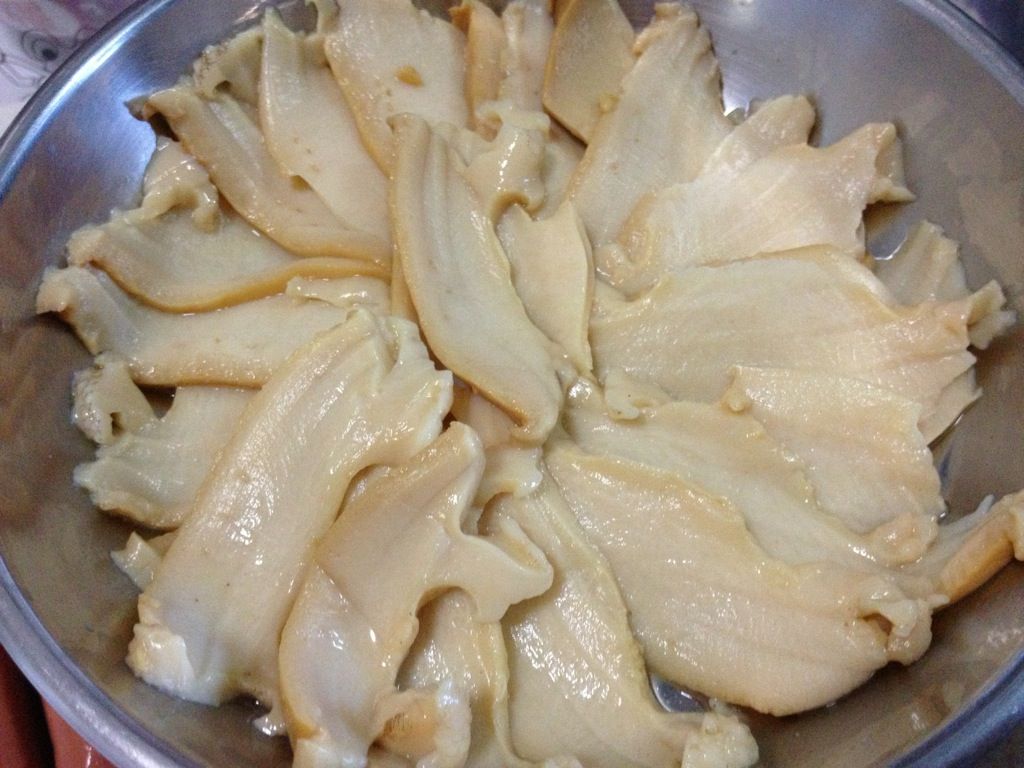 Mum specially asked for a shot on these abalones haha!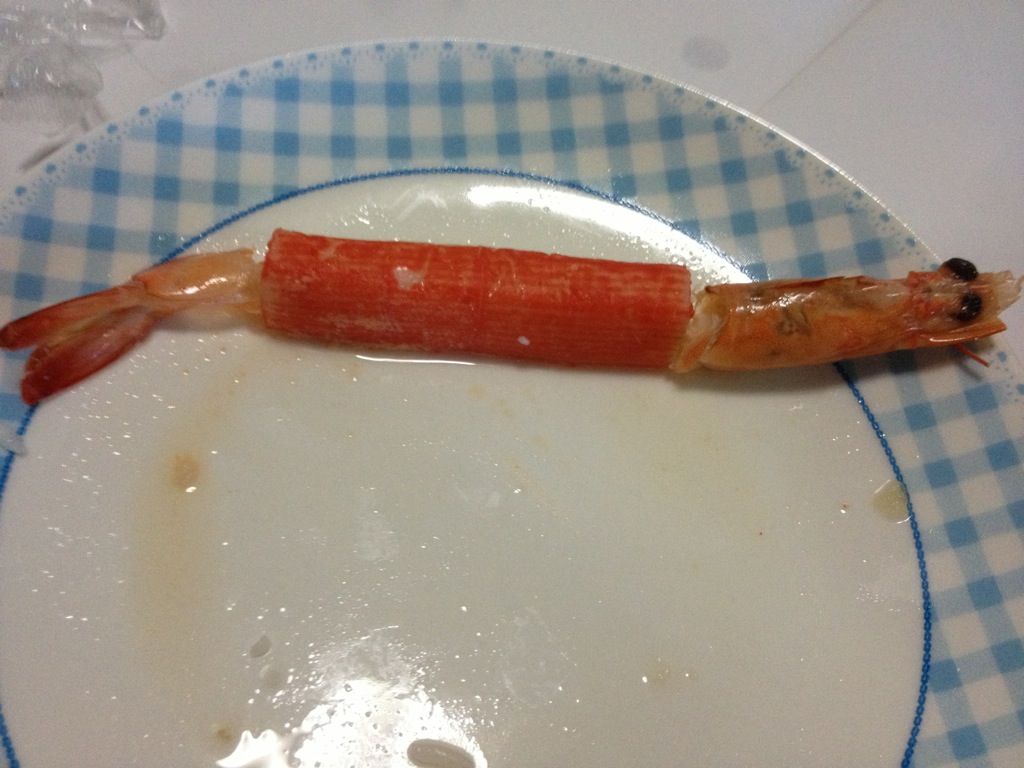 I am a Prawn. No. I am a Crabstick.
Drawn by little cousin!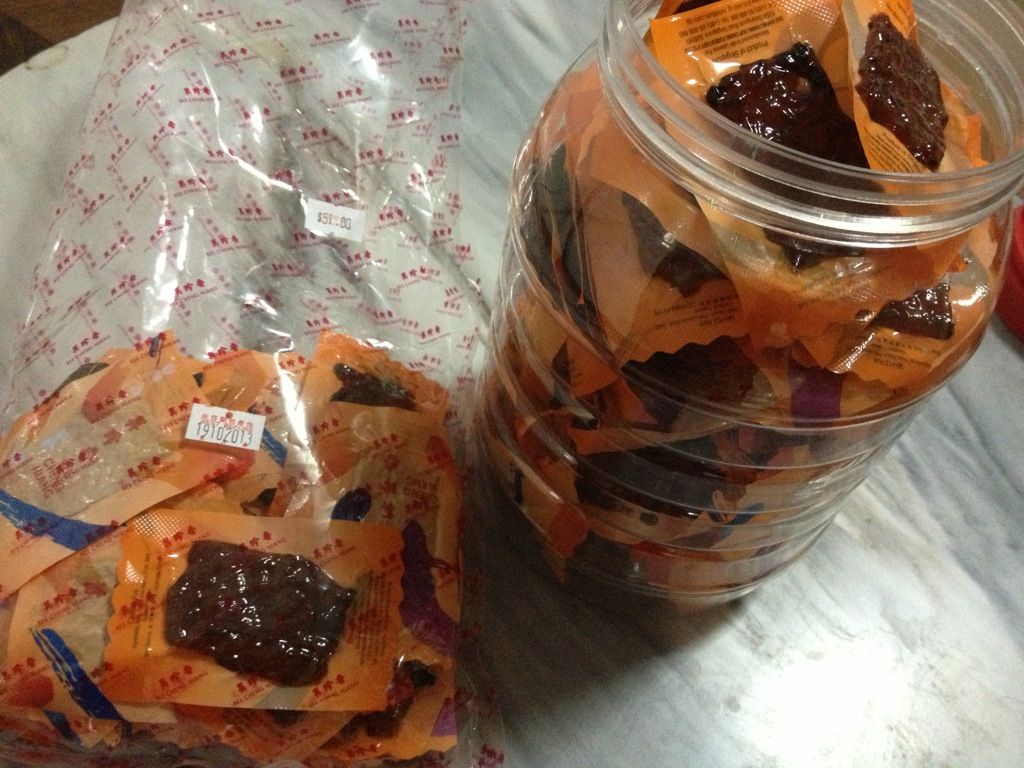 Dad bought these.... All these for S$51! SOOOO EXPENSIVE!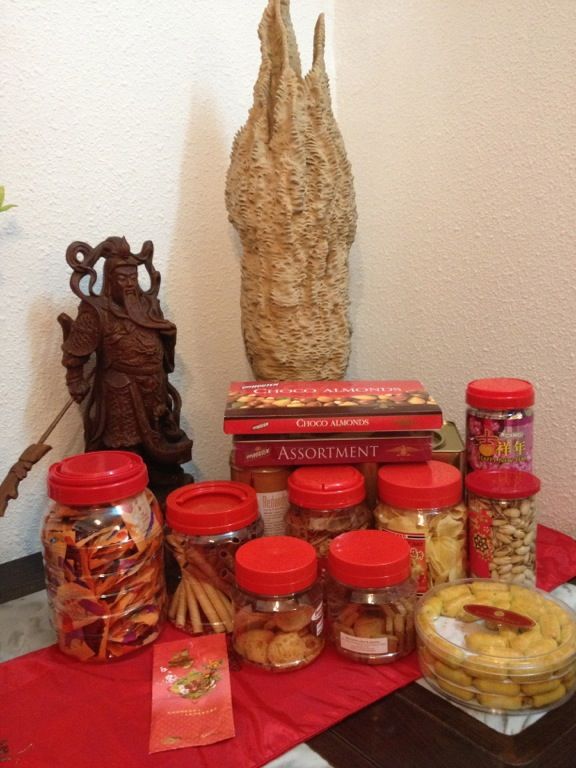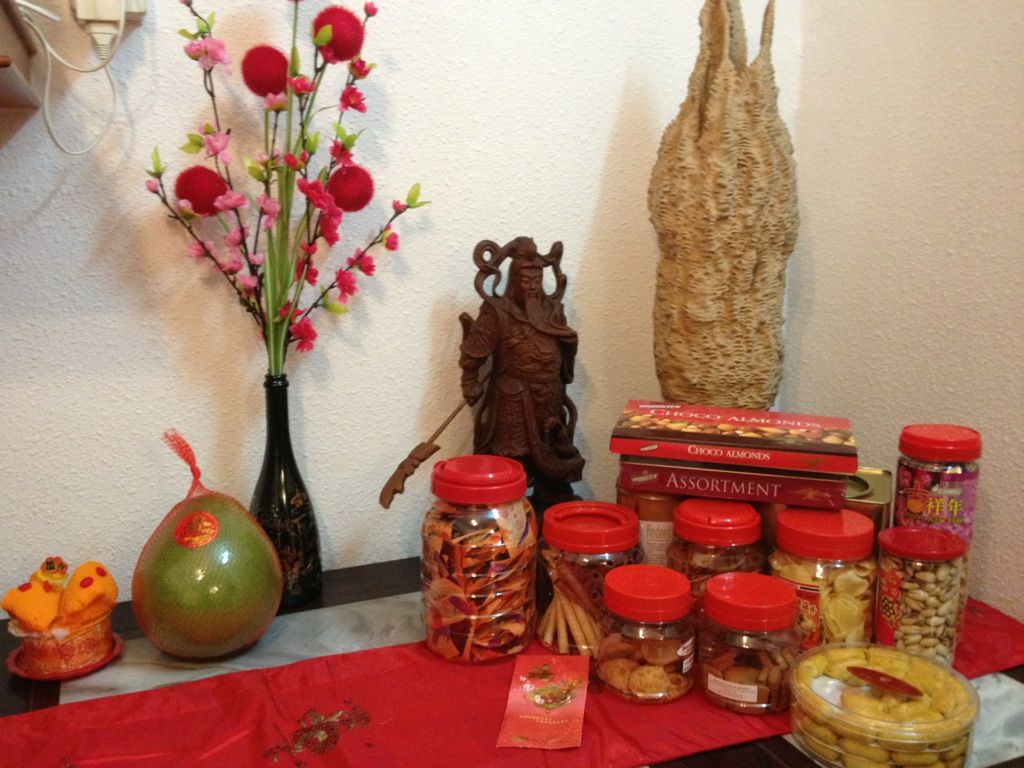 Our little corner of CNY goodies!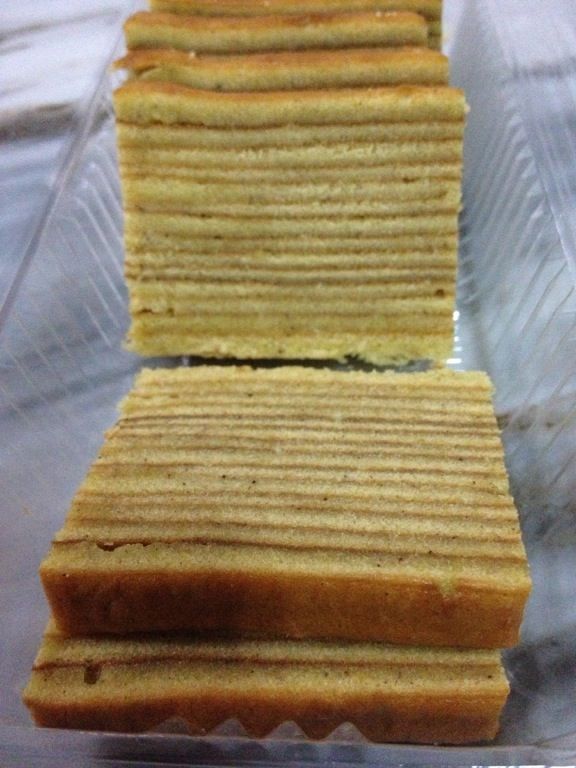 Finally a compliment from mummy - she said that the layers are nice. MUAHAH!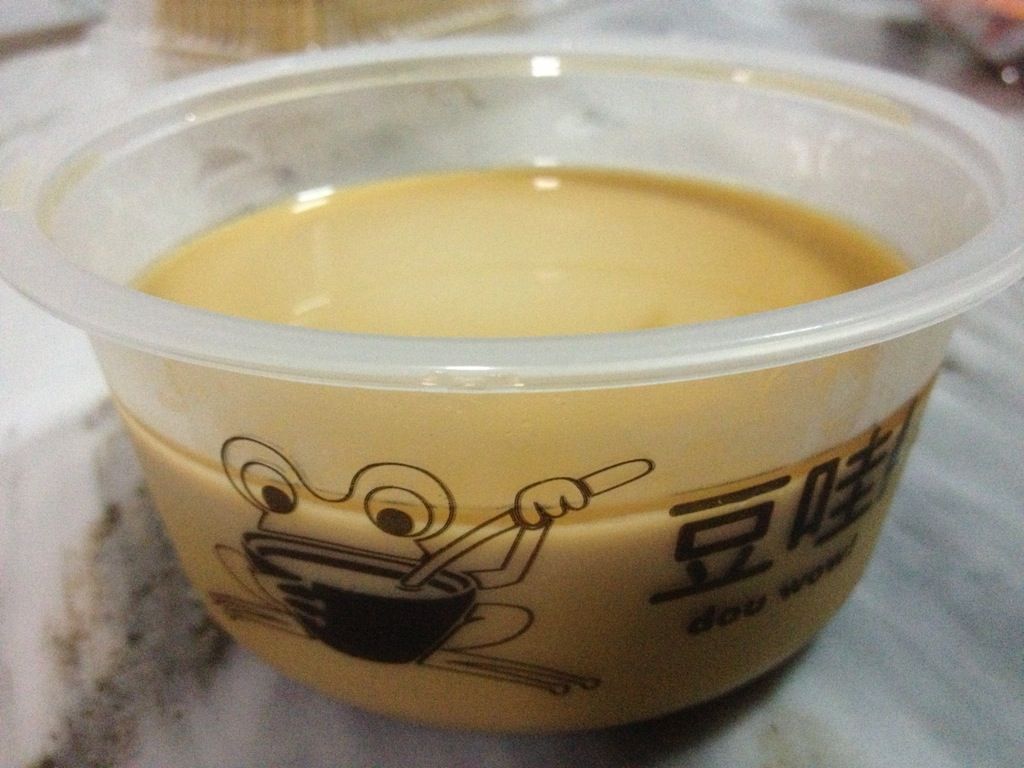 After reunion dinner, I ''whacked'' a bowl of coffee DouWow! from my Brother's experiment! Because the fridge no more space.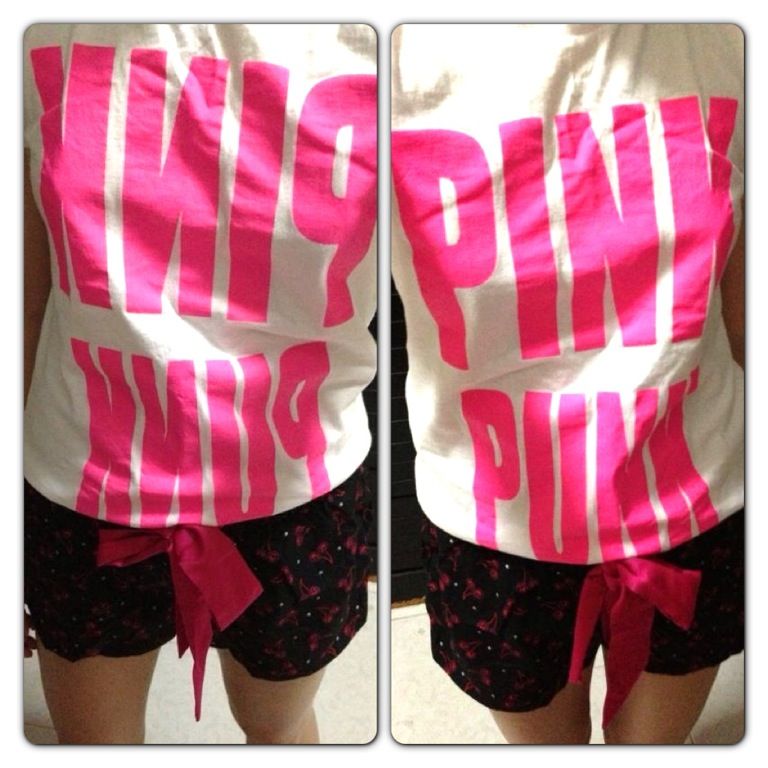 Showered and changed into new clothes, but not so new. The Pink Punk Tee, i bought like 5 years ago, not worn at all. Shorts from La Senza I bought in Dec 2011 wanted to wear for 2012 CNY but forget all about it and then I jus dug them out during my packing HAHA!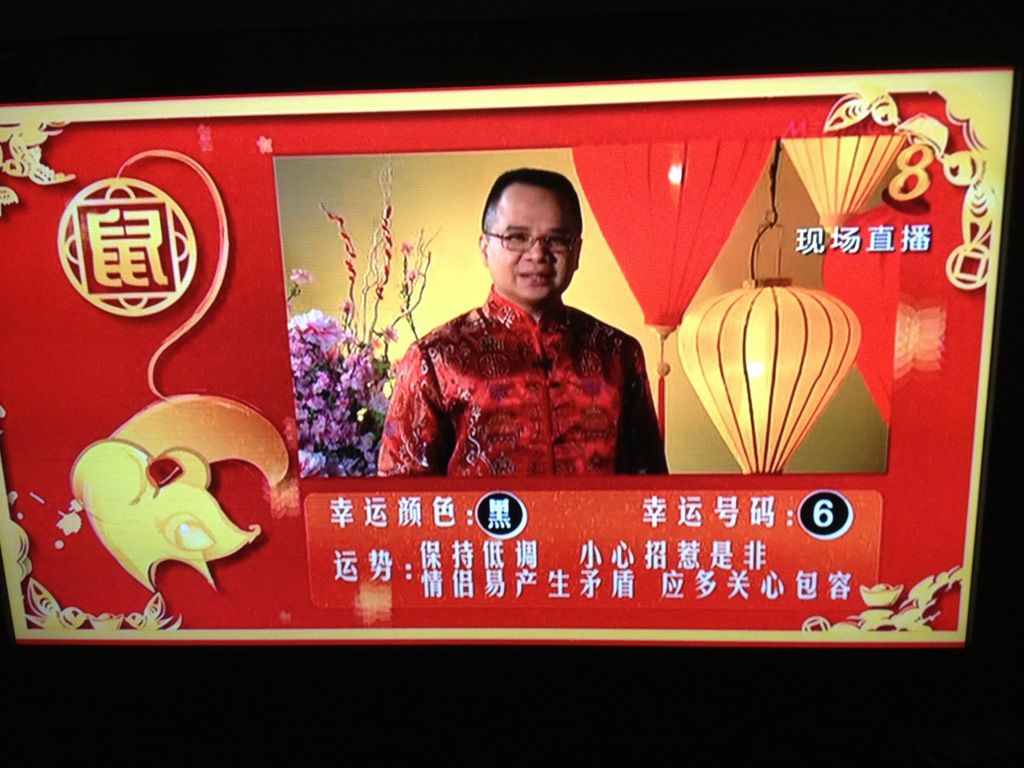 Watching the CNY countdown show on TV, waiting to countdown and collect ang bao from mummy, and eat tang yuan. Same pattern every year.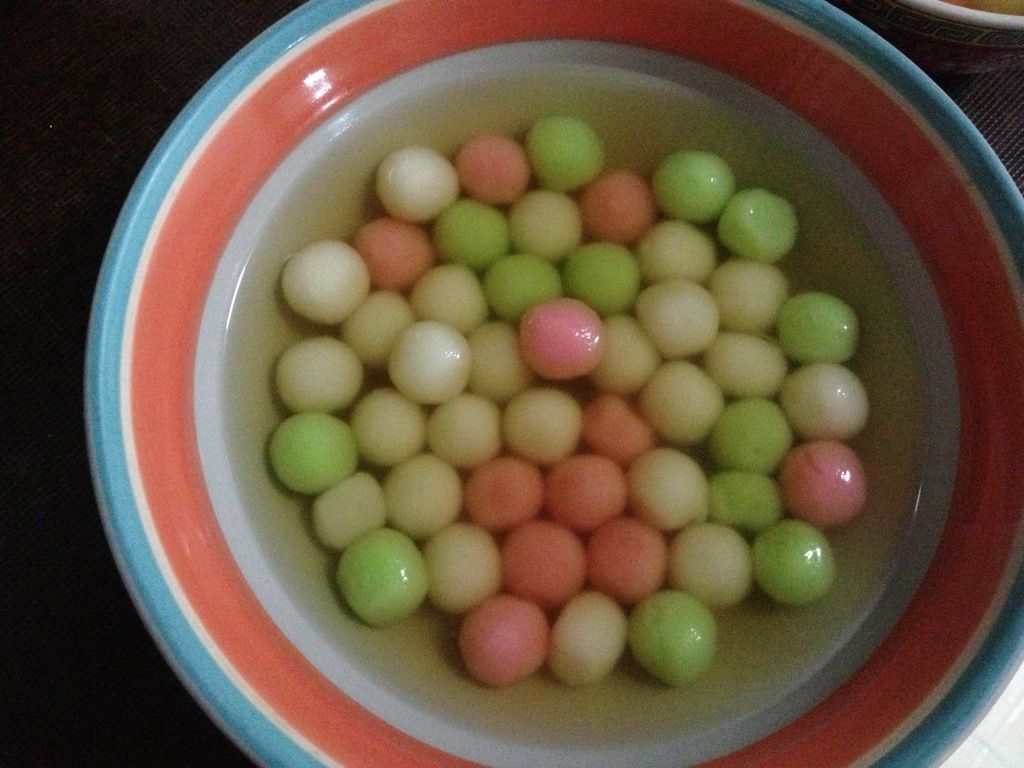 Tang Yuan at 12am! HAPPY SNAKE YEAR!!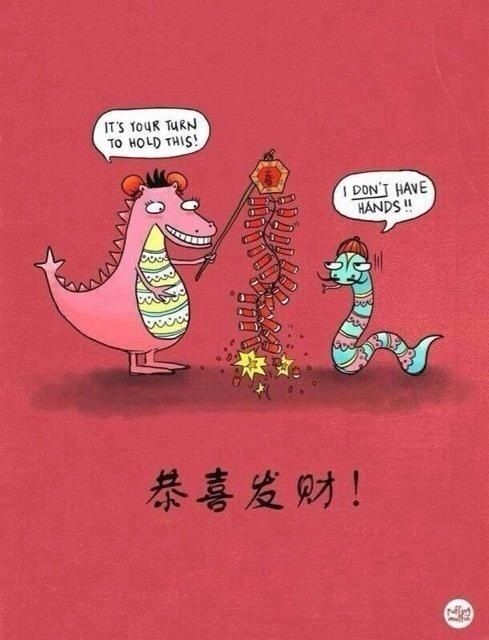 Passing on the baton from Dragon to Snake! WOOHOO!
Daddy & Mummy's ang bao to put under my pillow, to ya shui - something like suppress your parents' age!
Happy Lunar New Year once again!