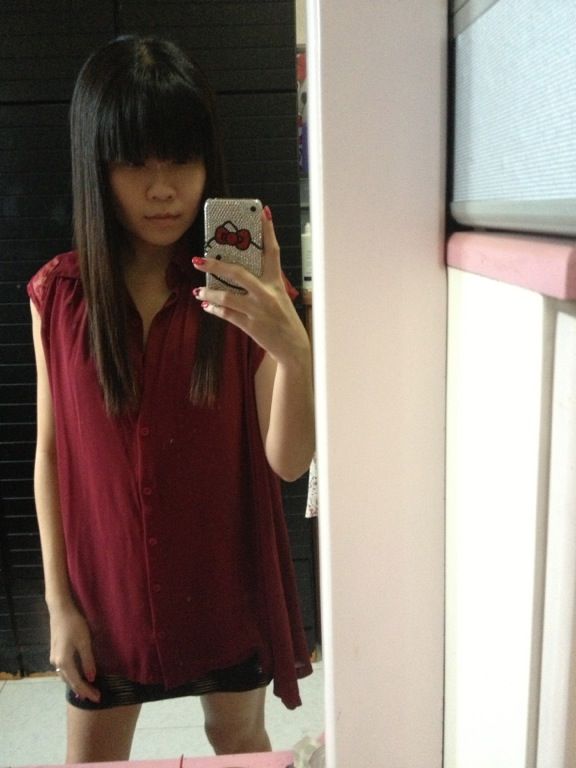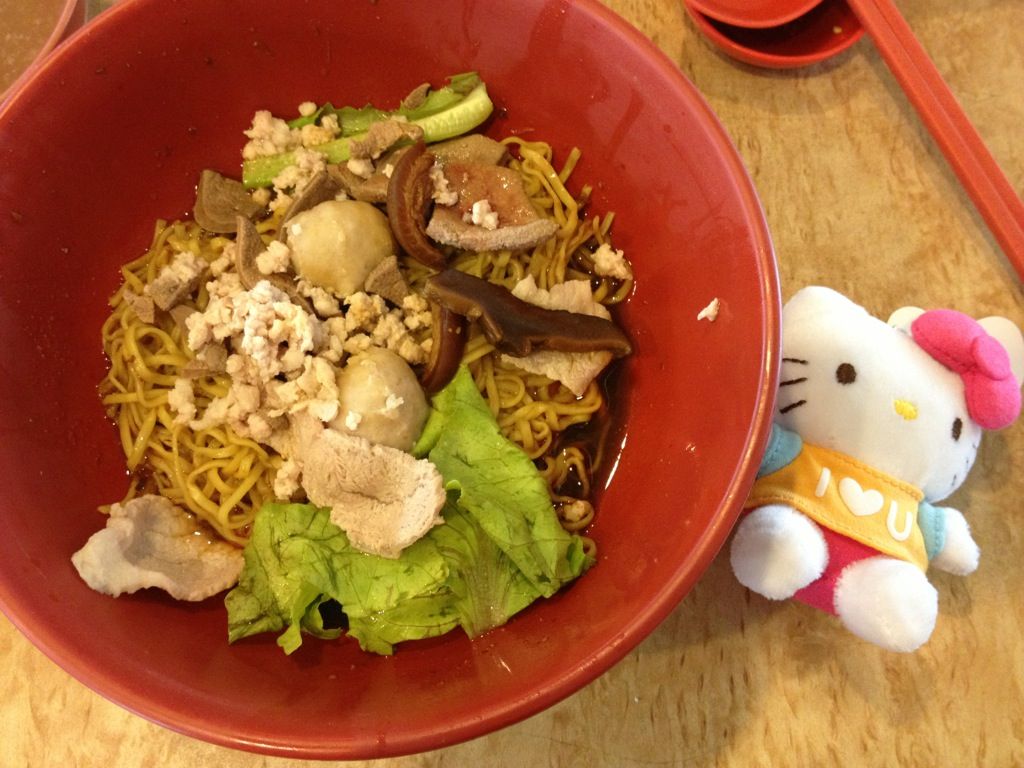 Kitty had Bak Chor Mee with lots of vinegar! :D Favourite noodles! Favourite is anything with vinegar. No particular place to have my favourite noodles because it can be found anywhere.
Then I had my favourite chicken rice: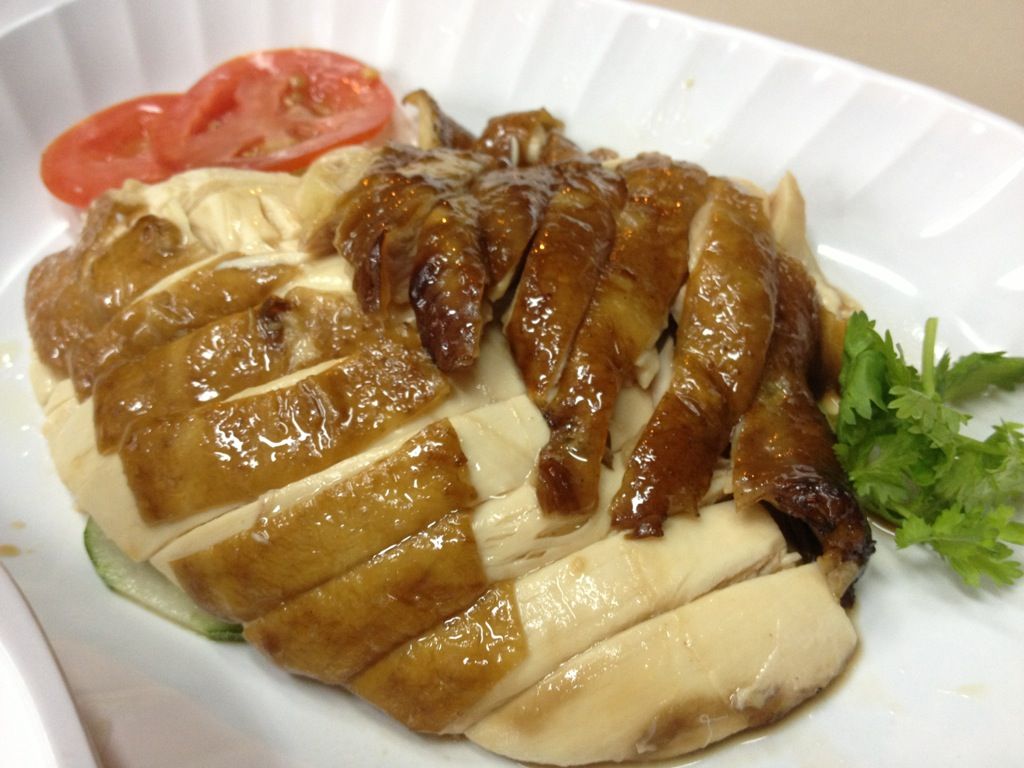 OMG too good! S$8 for two.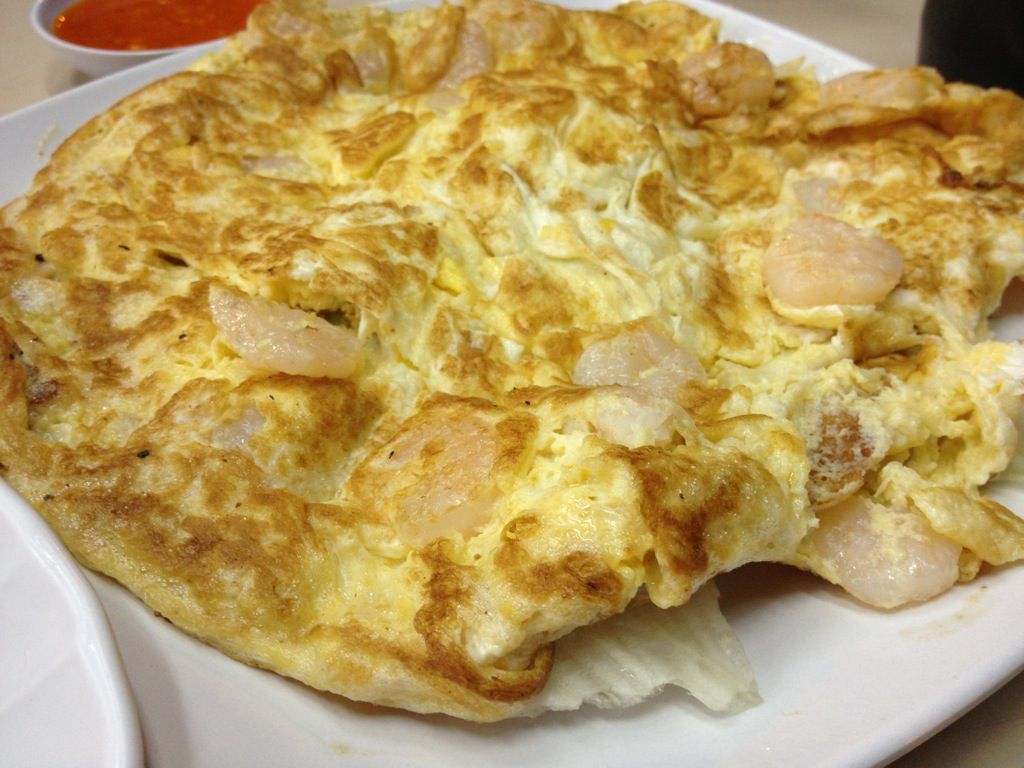 Egg Fuyong is very nice too! Love the egg fuyong here! I could eat more than 1 plate of rice with the chicken and egg. S$8 (small)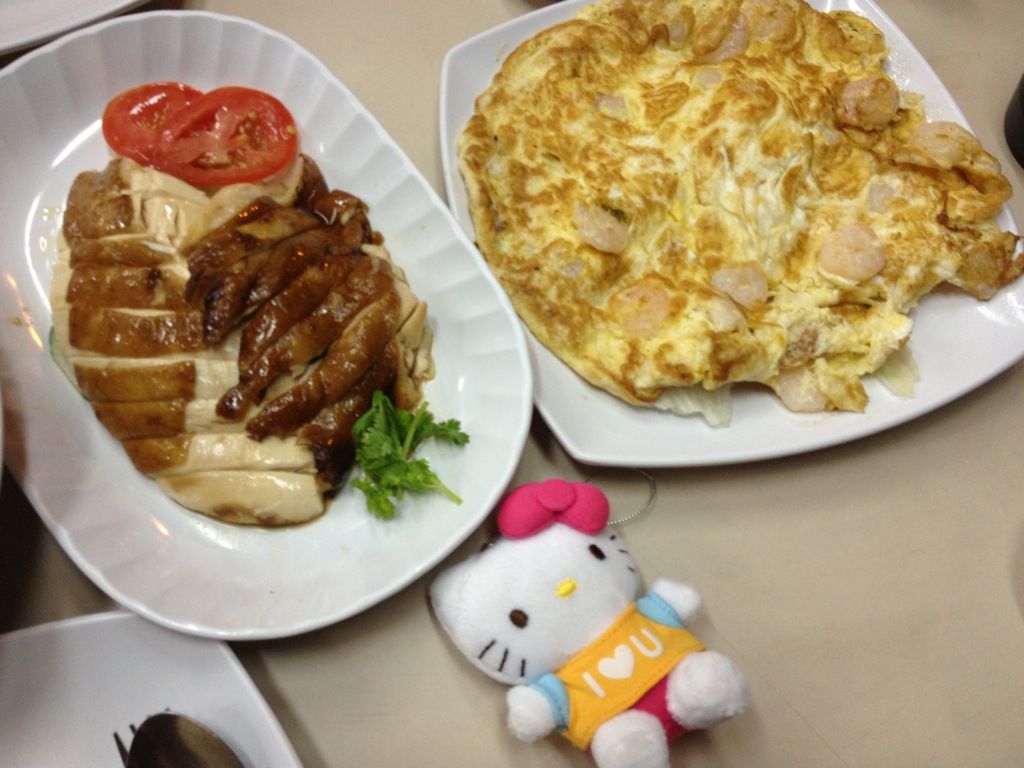 Although its getting more & more expensive, portion seem to be getting smaller as well. But never mind. Its delicious!
The Chicken Rice Ex-press
107 Killiney Road