On a food hunt (again).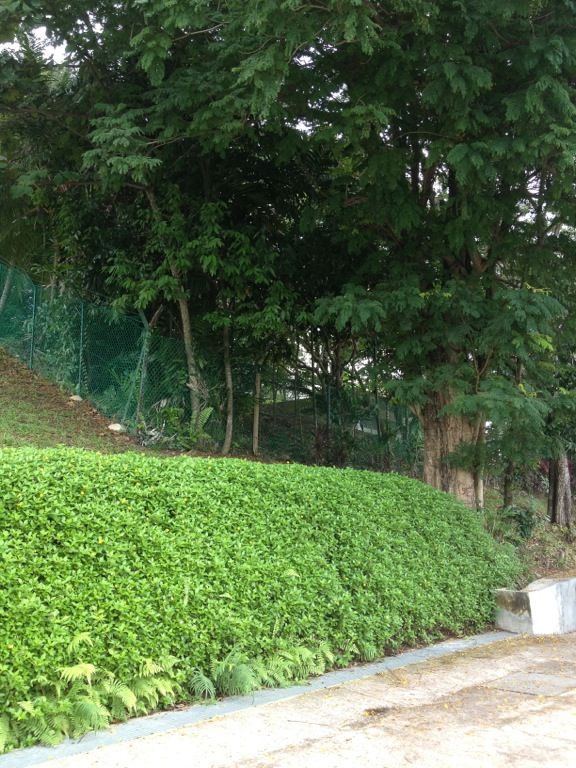 On a very very hot day...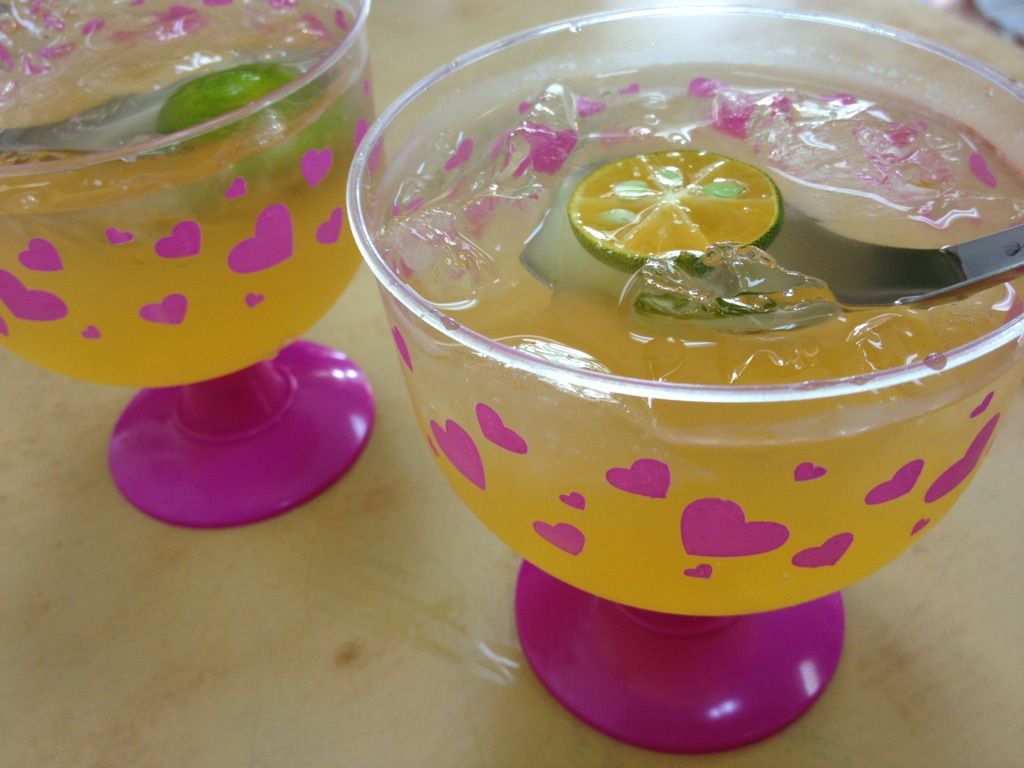 Having a Iced Ai-Yu (with lime) is totally heaven for us!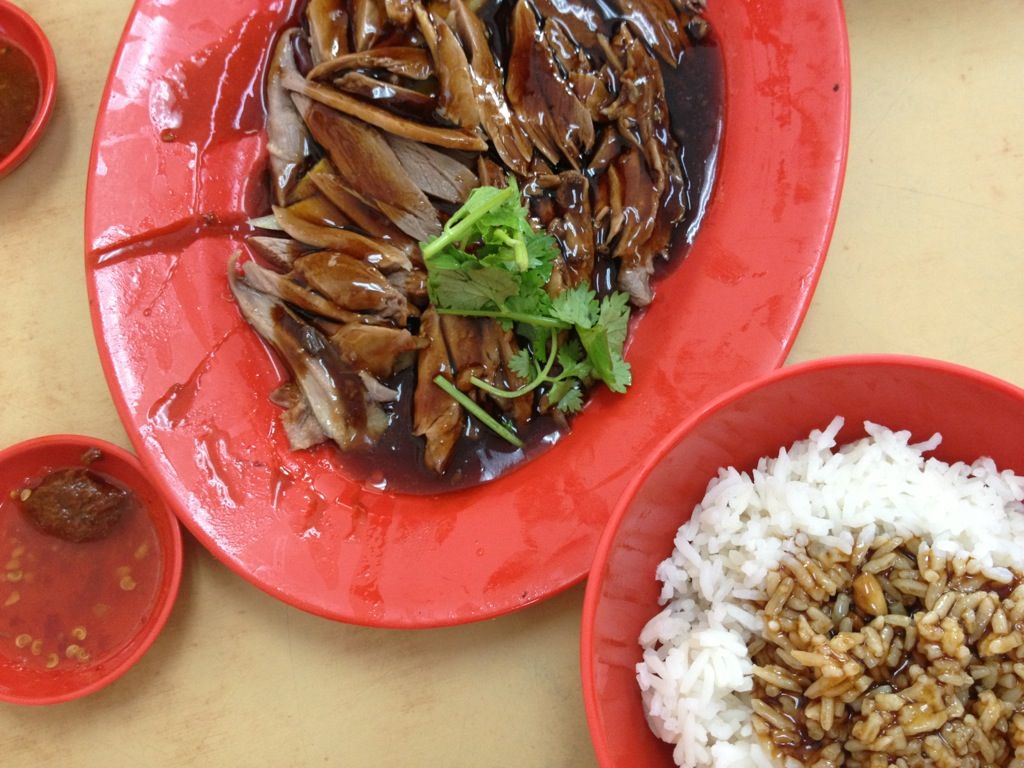 Here comes the main character to our lunch! This... is the BEST BRAISED DUCK I have ever eaten. I swear. Since Kelvin brought me there some 5-6 years ago, I was hooked and it is near his house, like 5 minute drive. Its is an old shop, with very old school chairs. But you can see all the very branded cars driving up, trying very hard to park at this very minimal (5-6) parking lots, and these rich businessman stepped out of the car with their tai tai/family, walking into this old school shop to eat duck rice.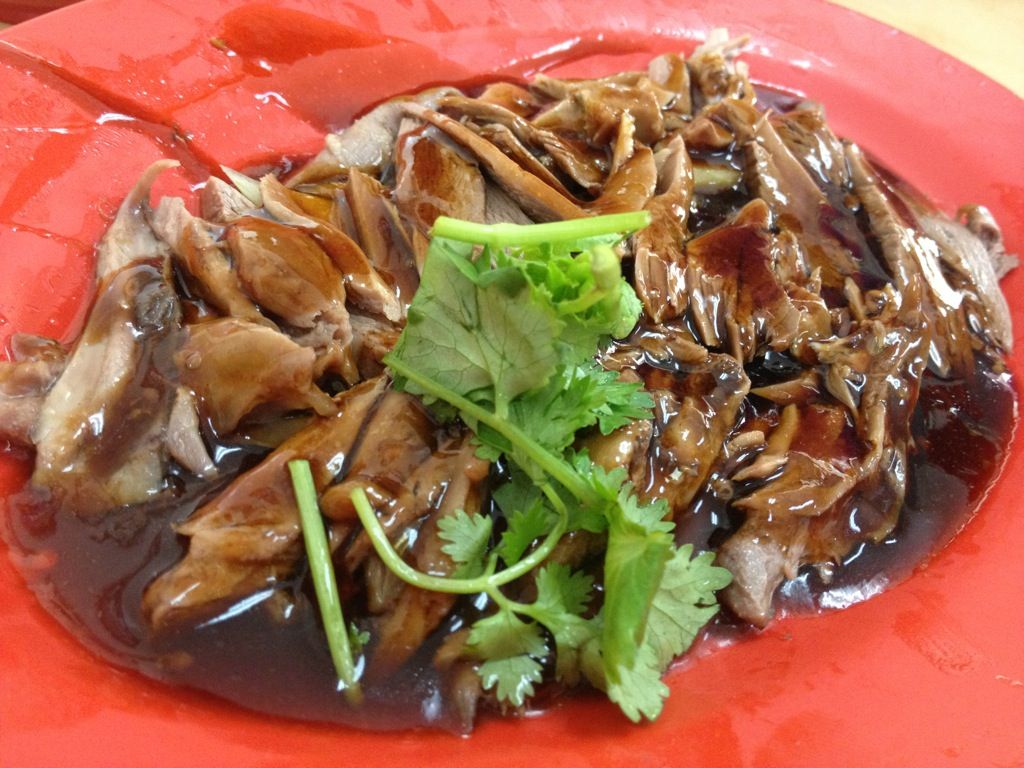 Close up of the duck meat for you to drool.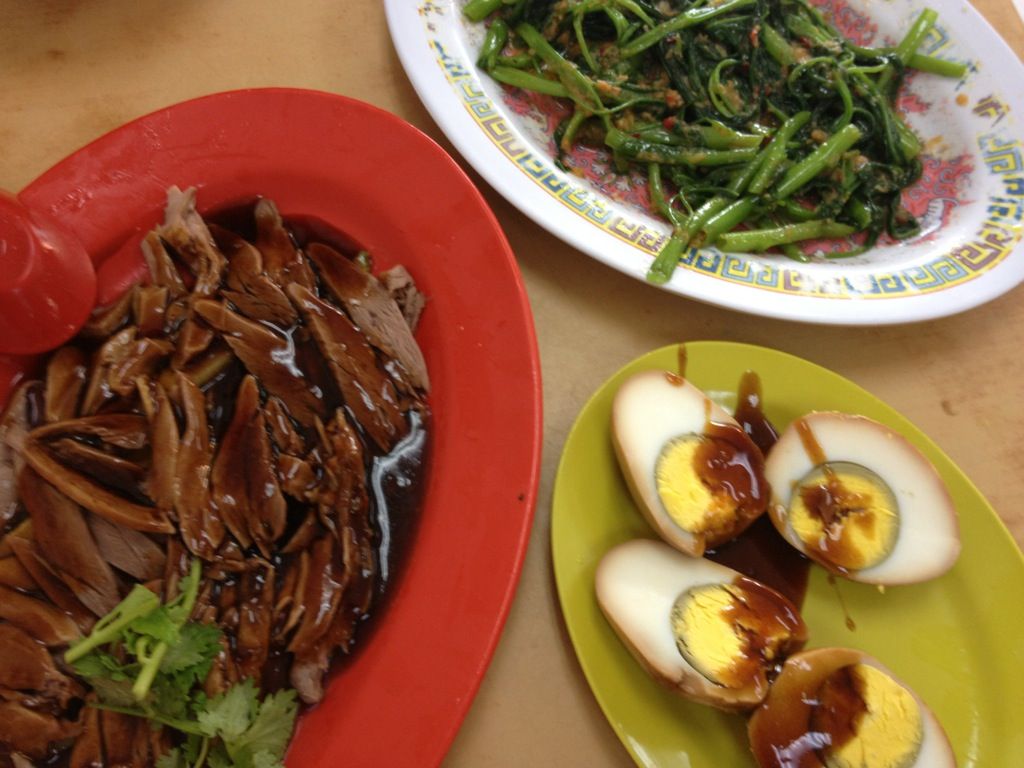 Would always order eggs & kangkong to go along.
A meal for 2, with eggs, kangkong & drinks, and additional rice cost us about S$20-25, which is very very worth it. Really. Everybody must try.
LIM SENG LEE DUCK RICE EATING HOUSE
38 SOUTH BOUNA VISTA ROAD