Outlets:
Address:
313 Orchard Road #B3-10 313@Somerset Singapore 238895
Tel:
+65 9622 5662
Opening Hours:
10am - 10pm daily
Address:
245 Victoria Street Bugis Village Singapore 188034
Tel:
+65 9638 6318
Opening Hours:
11am - 11pm daily
Address:
23 Serangoon Central #B2-49A NEX Singapore 556083
Website:
http://www.pieface.com.sg
Hello!! Its back to reality day for me today. Meaning back to work. Oh wells, good times don't last but i am sure good times will be back again!
Because weekend is so long this time, I have so much to post and share, mostly is what I did during this long weekend only. Alright I will take my time to post, now throwback to the eve of CNY!
I was overwhelmed with meetings and work, my mum is busy spring cleaning and preparing for CNY, this time round I was rather disappointed that I did not get to do kueh lapis baking or even tidying my cupboard :X
I am so glad when I received this box of piping hot pies at my door step!
Pros-Pie-Rity Value Pack S$38.88
Consists of 8 regular pies, including 3 new flavours! 16 and 24 pieces pack as well as mini pies pack are also available!
Looking at this cute little pie expressions makes me smile. Encased within the flaky pie crust are fresh ingredients, spices and premium cuts of meat.
This Chinese New Year, there are new
faces
flavours launched: Classic Mince Beef Pie, Spicy Chicken Pie and Creamy Mushroom Pie.
Pie Face is offering a special Chinese New Year Prosperity Combo where you can purchase a set of eight pies at special prices. The combo consists of Pie Face's signature pies as well as the newly launched ones —there is something for everyone. Away from the usual CNY goodies, offer your guests yummy ''Aussie'' pies!
Non-beef consumers can request for all beef items to be switched to other items. The pies can be bought and stored in the freezer for up to seven days. Simply reheat before serving and voila! You can avoid the queues and still get to enjoy warm, delectable pies.
I cut up some pies and took close ups since lighting at home is good in the afternoon!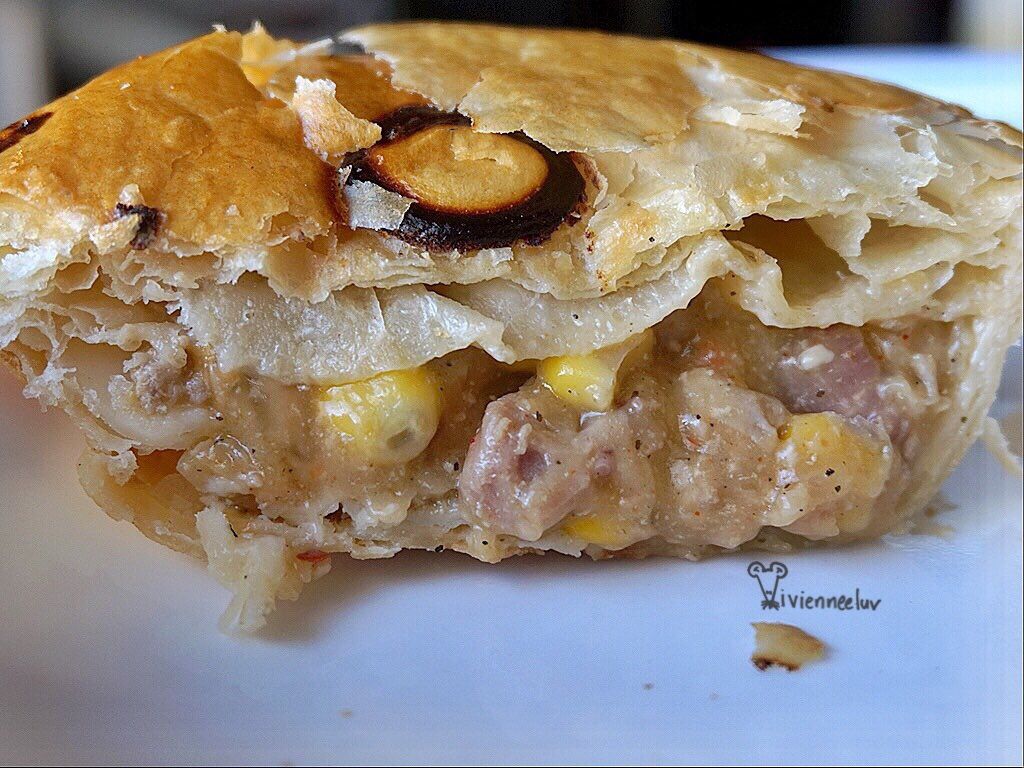 :u Spicy Chicken (New)
Large chunks of tender chicken breast, onion, garlic, cracked pepper and chili for that extra heat.
:9 Creamy Vegetables
Combination of freshly chopped carrots, potato, capsicum and mixed herbs in a creamy sauce.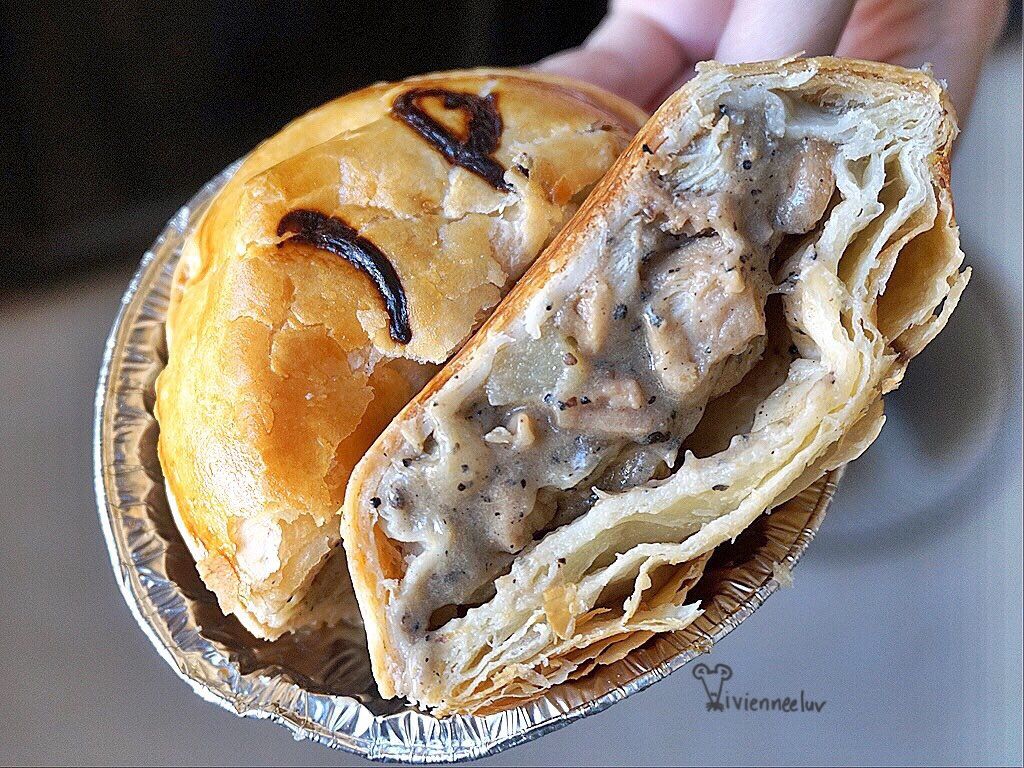 :P Chicken and Peppercorn
Large chunks of tender chicken breast, onion, garlic, cracked pepper and green peppercorn for that extra flavour.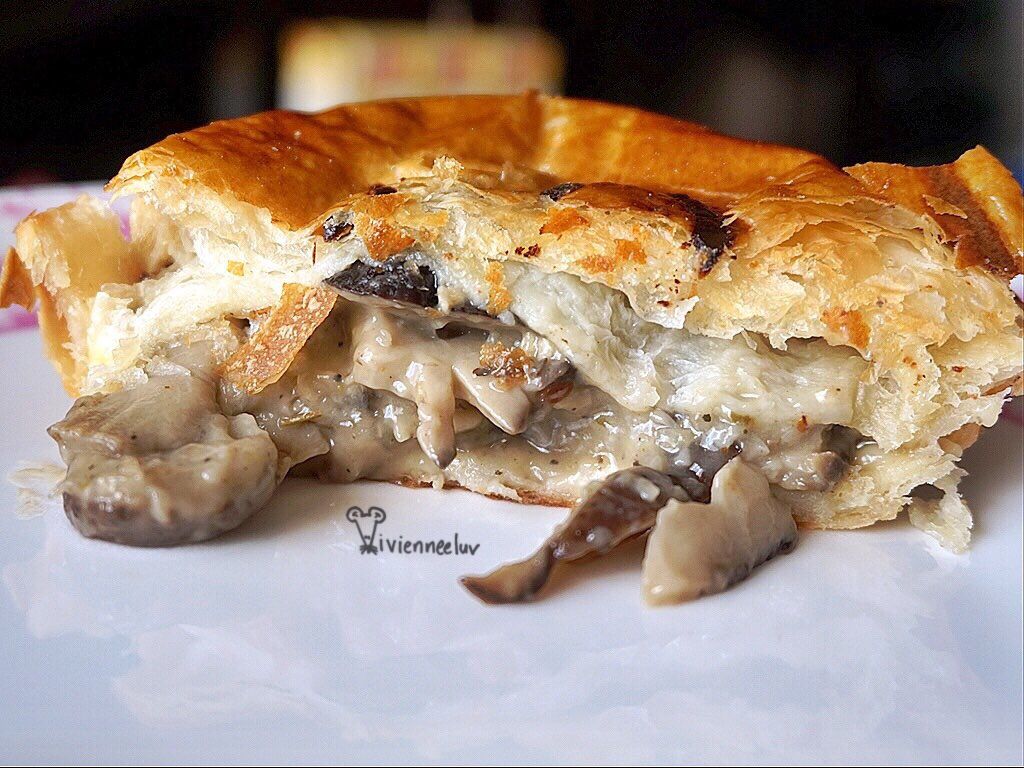 :D Creamy Mushroom (New)
A creamy rich sauce made up of 6 different types of chunky mushrooms encased in delicious buttery pastry.
:O Thai Green Curry Chicken
A mild Thai green curry is added to this delicious chunky chicken pie as well as carrots, onion, garlic and coconut milk.
Not in close-up pics:
:S Chunky Steak
Filled with chunks of beef that has been braised with onions, garlic and gravy.
3: Classic Mince Beef (New)
Ground beef mixed with onion, fresh coriander, garlic, gravy and tomato paste. Pie Face's minced beef contains 90% premium australian lean beef compared to the average 20%.
:) Chicken and Mushroom
Big chunks of tender chicken breast, combined with slices of mushroom, garlic, chicken stock and cream.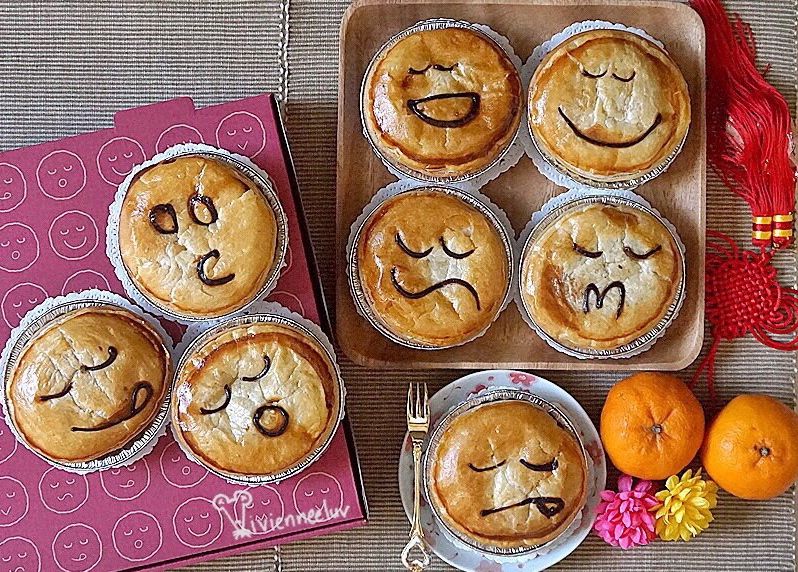 Pie Face's Chinese New Year 8+8+8 Prosperity Combo
Mini Pies Combo (Save up to 30%)
• 8 Mini Pies Pack = S$18.88
• 8+8 Mini Pies Pack (total 16 pies) = S$33.88
• 8+8+8 Mini Pies Pack (total 24 pies) = S$48.88
Regular Pies Combo (Save up to 15%)
• 8 Regular Pies Pack = S$38.88
• 8+8 Regular Pies Pack (total 16 pies) = S$68.88
• 8+8+8 Regular Pies Pack (total 24 pies) = S$98.88
You definitely can find a pie-fect deal from here!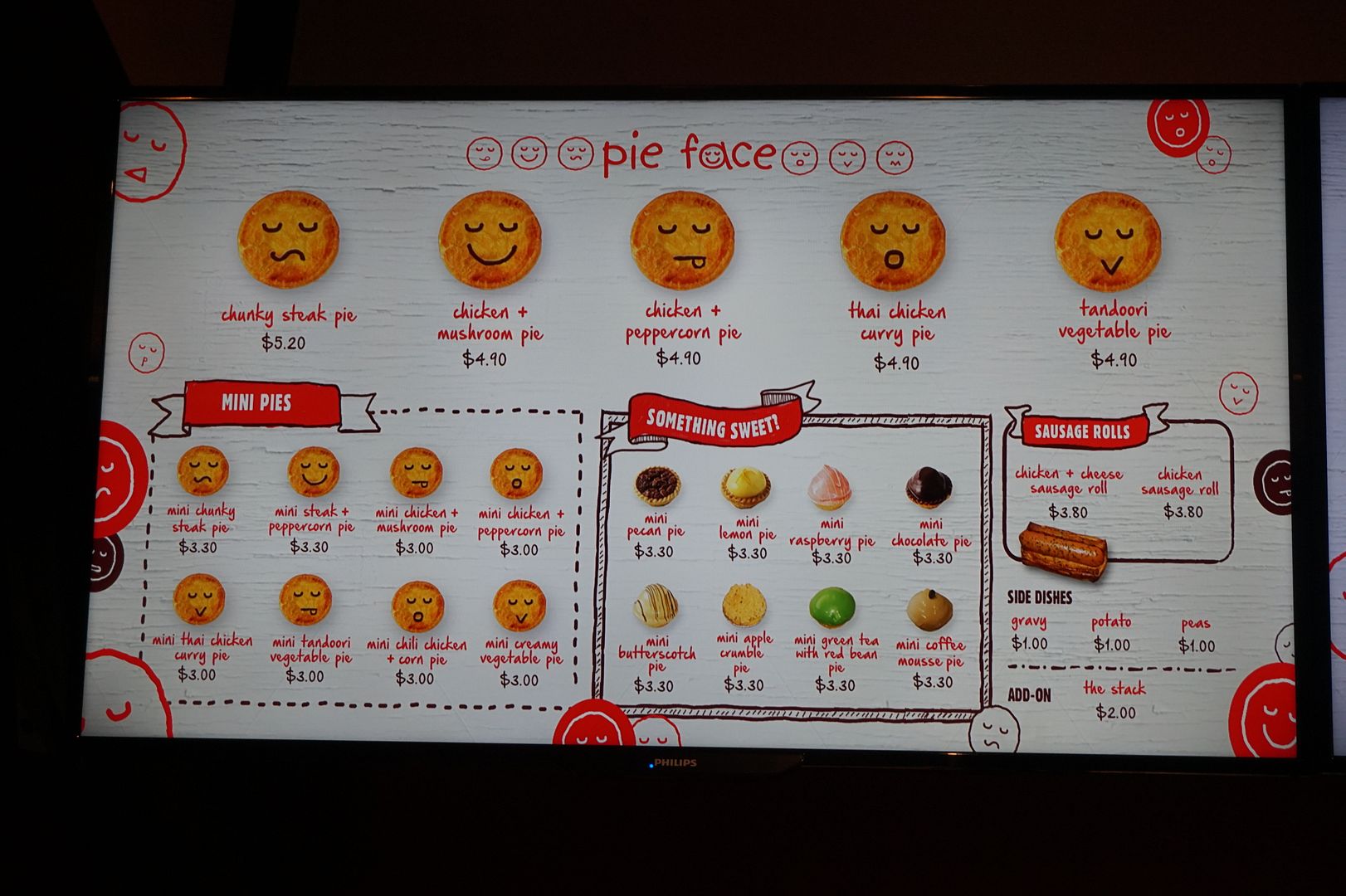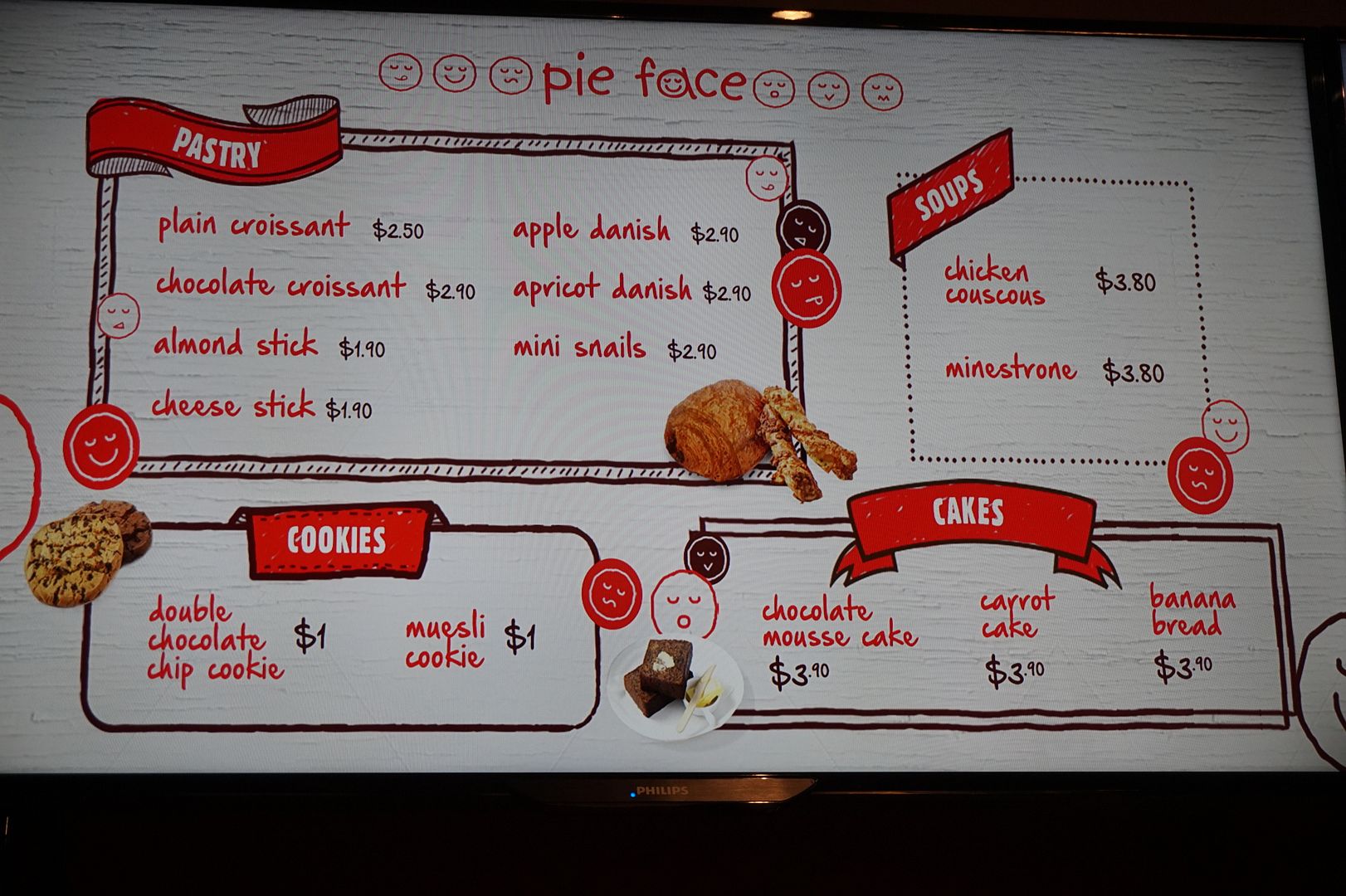 Thank you Pie Face for the Pros-Pie-Rity Pack!!
.
.
.
.
.
.
.
.
.
.
.
So, apart from pies….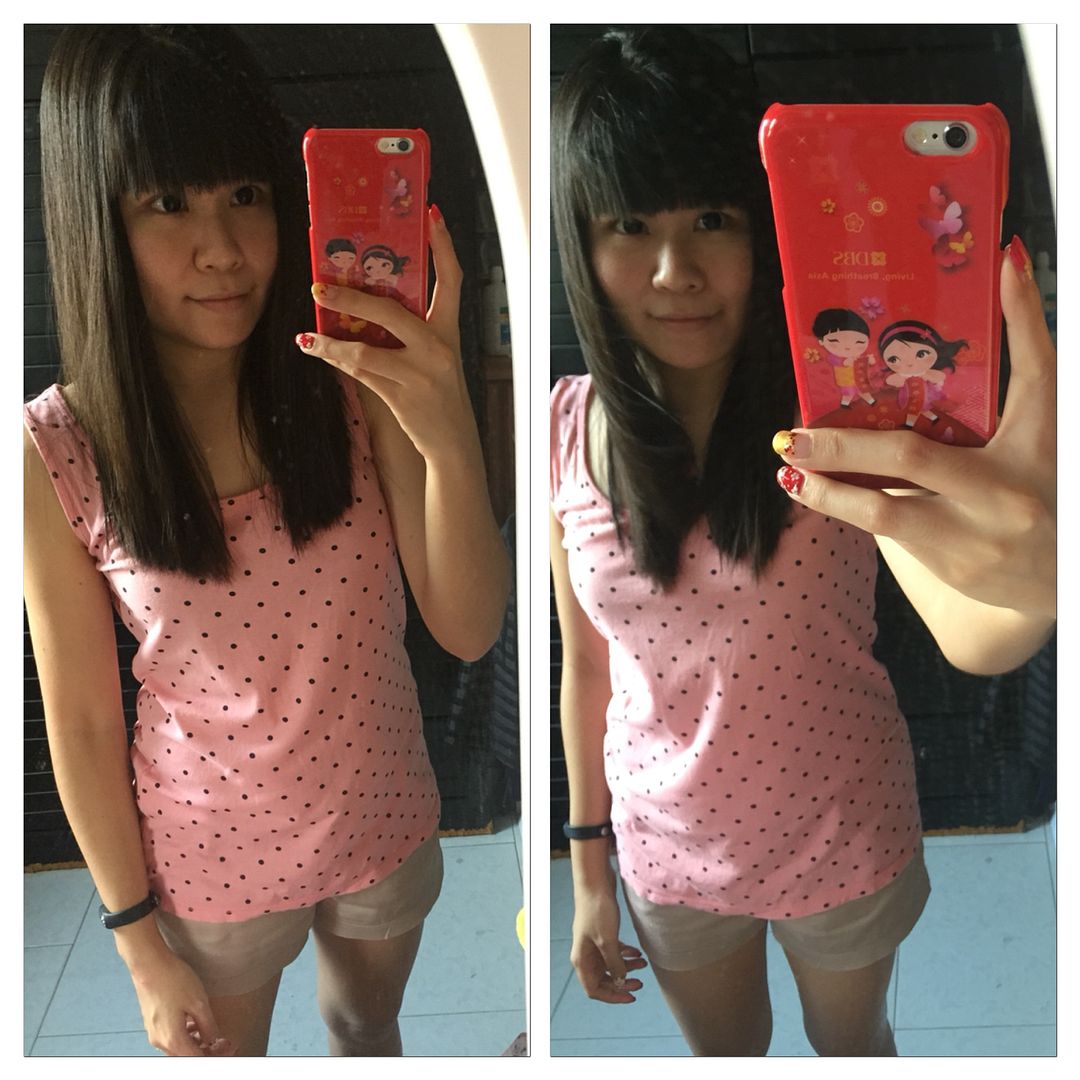 First time bare face and went all the way on my 1-hour journey for my facial session. BRAVO! Thanks to my Facial Therapist who is forever encouraging me that I look fine, to go barefaced even to work. Nah, not quite there yet :P
And my table full of CNY food given from friends, relatives and sponsored. This year mummy didn't buy any snacks at all!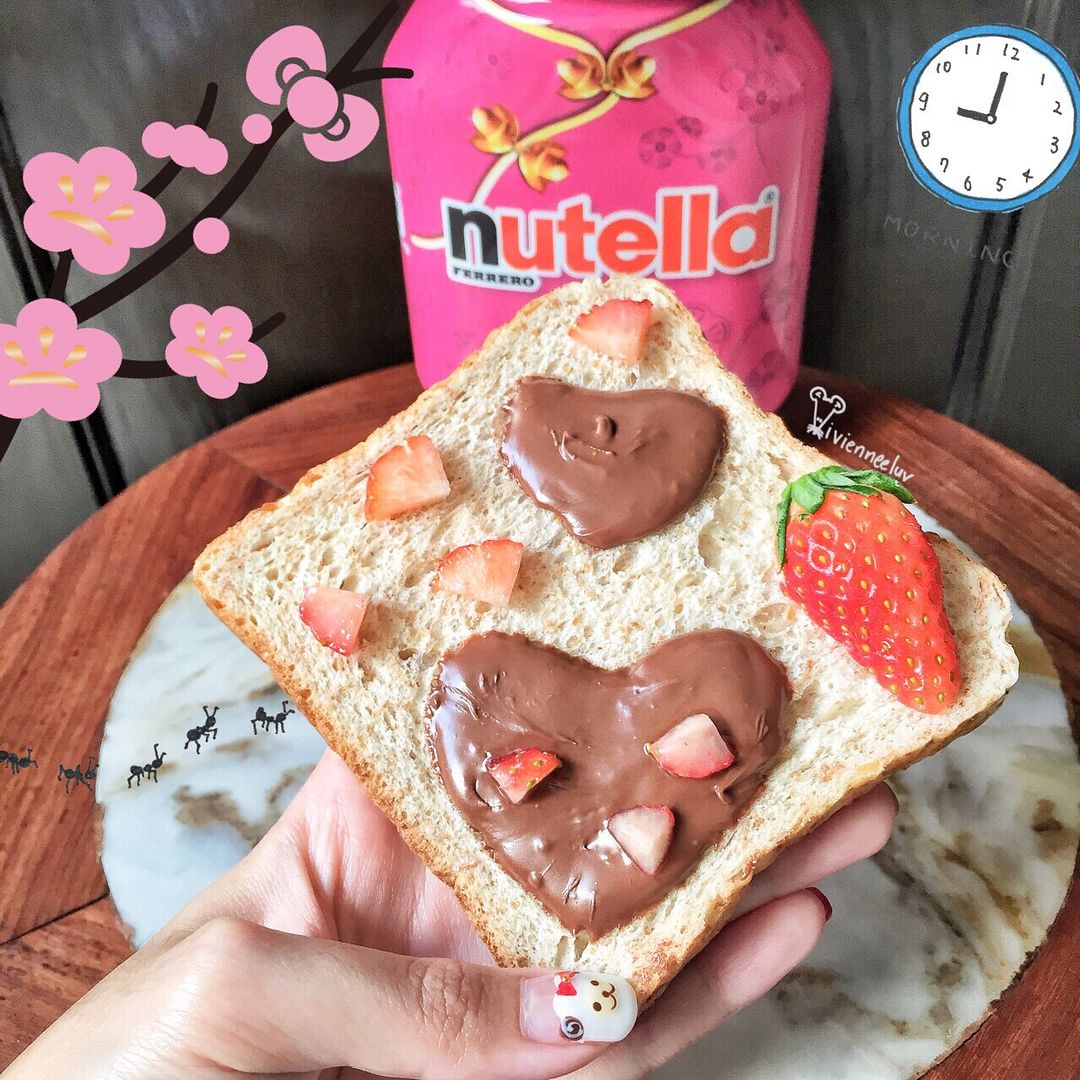 Bought a CNY edition Nutella, no, actually bought 2 bottles of 1kg nutella for S$9.80 at all NTUC! Cheap Cheap!!!
Abalone from K to mummy.
Lastly gifts from sistas!!
Alright, got to go get some beauty sleep! Good night, will be back with more posts soon!