Available at all Peony Jade restaurants and Takashimaya Square B2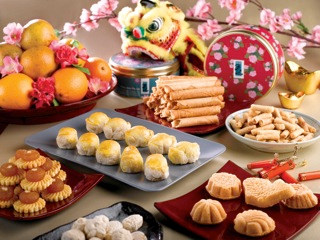 Stepping into the month of February! with less than 20 days away from the Lunar New Year, have you started stocking up on the goodies?
Wait no more! Every year I was so slow that all the good stuff get all snatched up :(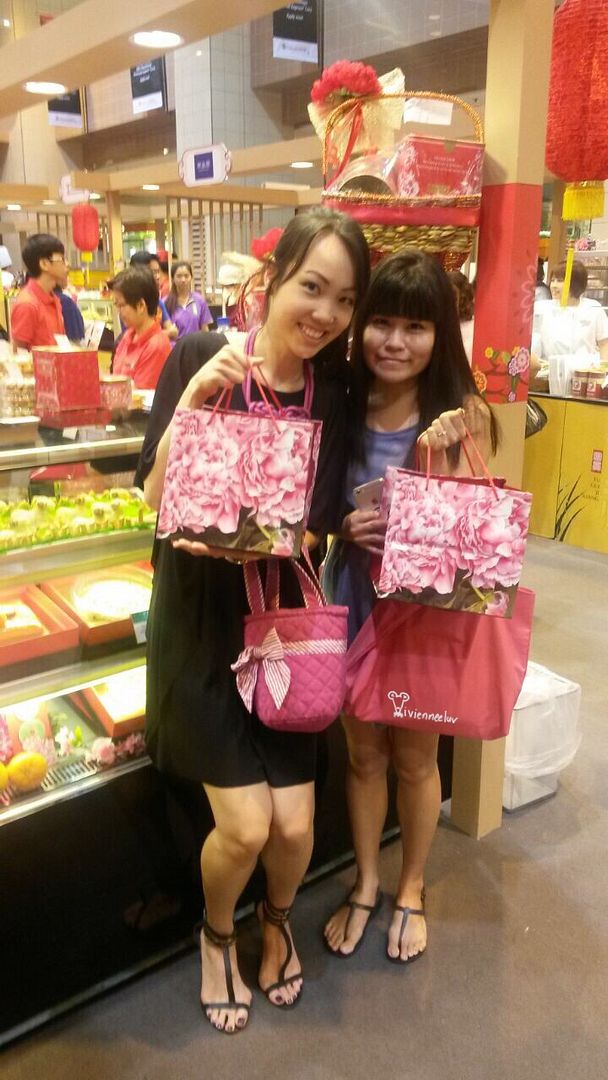 Picture credit: Joy
This time round I am very efficient. Last week, Phoebe and I collected our goodies from Peony Jade's booth at Takashimaya! Us looking all cheery and in pink bags.
There are a total of 19 prosperity nyonya cookies to choose from, with 7 new additions this year. Spoilt for choice I swear.
''Huat ah'' Prosperity Goats gift set S$88.88 (top) - limited edition
Feauturing 8 hand-crafted goat-shaped snowskin pastries filled with candied melon, crushed peanuts, aged orange peel, salted egg yolk and white sesame seed. Sure to wow your in laws with this.
''Flourishing Fortune'' S$38.88 (bottom, round)
Steamed black-eyed pea cake with golden pumpkin, jin hua ham and mushrooms.
This sweet and savoury steamed cake is a good substitution of the usual taro cake for the adventurous.
I thought my mum's lucky plant corner is worth a shot with the lovely cookies.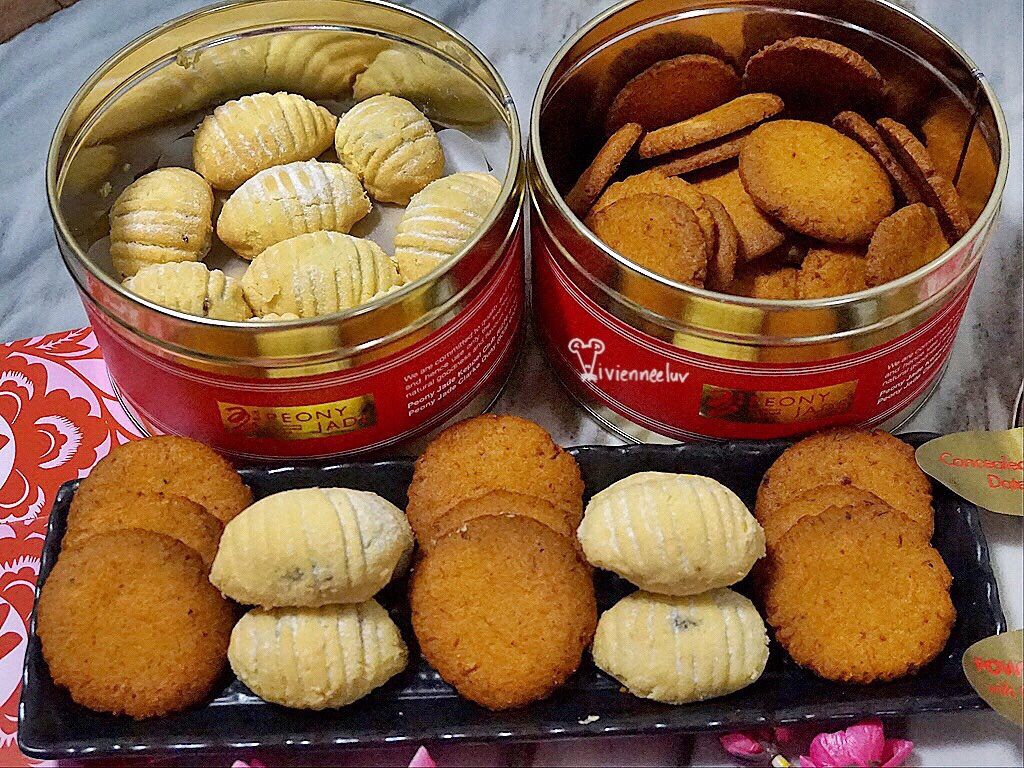 Really can't wait to bite into these cookies, I think they will be gone by the time Chinese New Year arrives. :P Thats what my mum says too.
[NEW] Power Spicy Cookies with Chili Chicken Floss S$28.80
These were not what I expect the cookies to look like. When I heard ''chicken floss'' its literally cookies coated with chicken floss, so I was surprised by its ''neat & clean'' look.
Each cookie is light with a hint of chicken floss in terms of flavour, but it is SPICY! I cannot have more than 5 at one go without drinking water. How lousy am I, but it doesn't deter me from eating more of these :P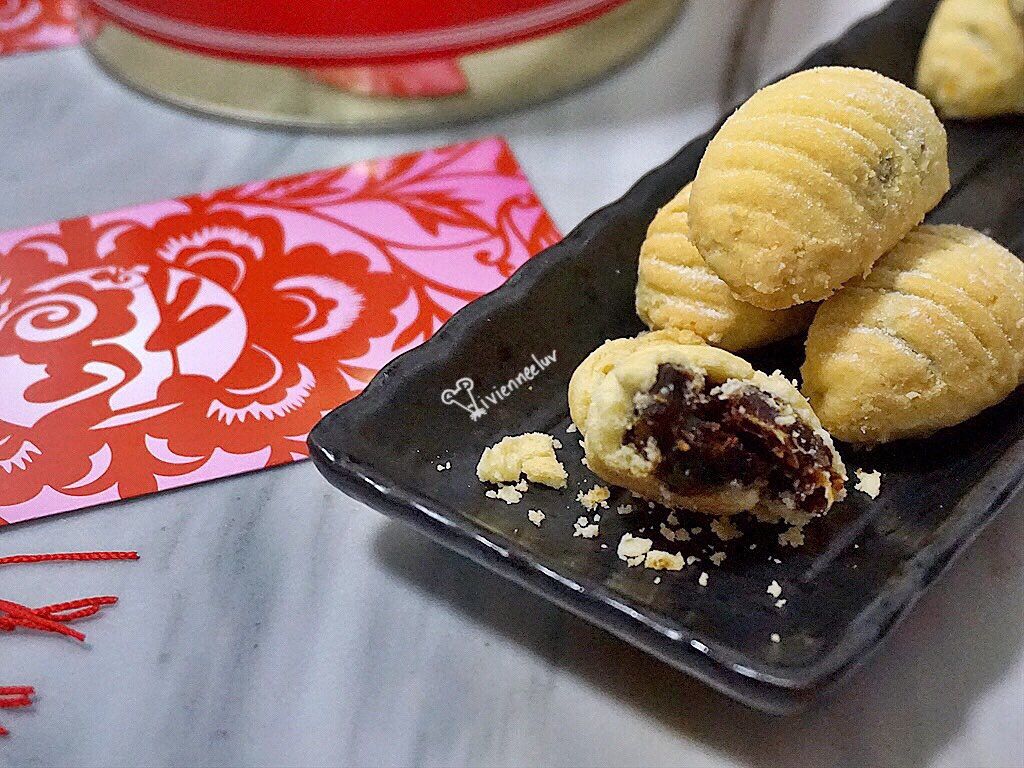 Concealed Premium Date Tarts S$25.80
I actually haven't seen or heard of Date Tarts. Have you?
When I first opened the box, its smells like butter, when I bite into one of the tarts, it feels (not taste) like pineapple tarts, because I had only tried pineapple ones before.
It is sweet but too over, I had always thought that dates are sweet but apparently I was wrong.
Although the tarts smell very heavily like butter, it doesn't taste buttery at all, I would prefer the taste to be more fragrance and buttery and less crumbly.
Special thanks to Peony Jade for the CNY treats!
Both Peony Jade Restaurants (Keppel Club and Clarke Quay) will remain open throughout the CNY period, thats awesome as most people prefer eating out nowadays, saving the hassle of cleaning up, and its a good way to bond with your family too.