| | |
| --- | --- |
| Address: | 3 Punggol Point Road #01-01/02 The Punggol Settlement Singapore 828694 |
| | (Near Punggol Jetty) More than 200 carpark lots available |
| Tel: | +65 6466 9000 |
| Website: | http://www.houseofseafood.com.sg |
First time to The Punggol Settlement and its for House of Seafood! Its a very pretty place, perfect to open cafes and restaurants there. Look what we had the other day - 4 ''Heavenly King'' / 四大天王 Crabs.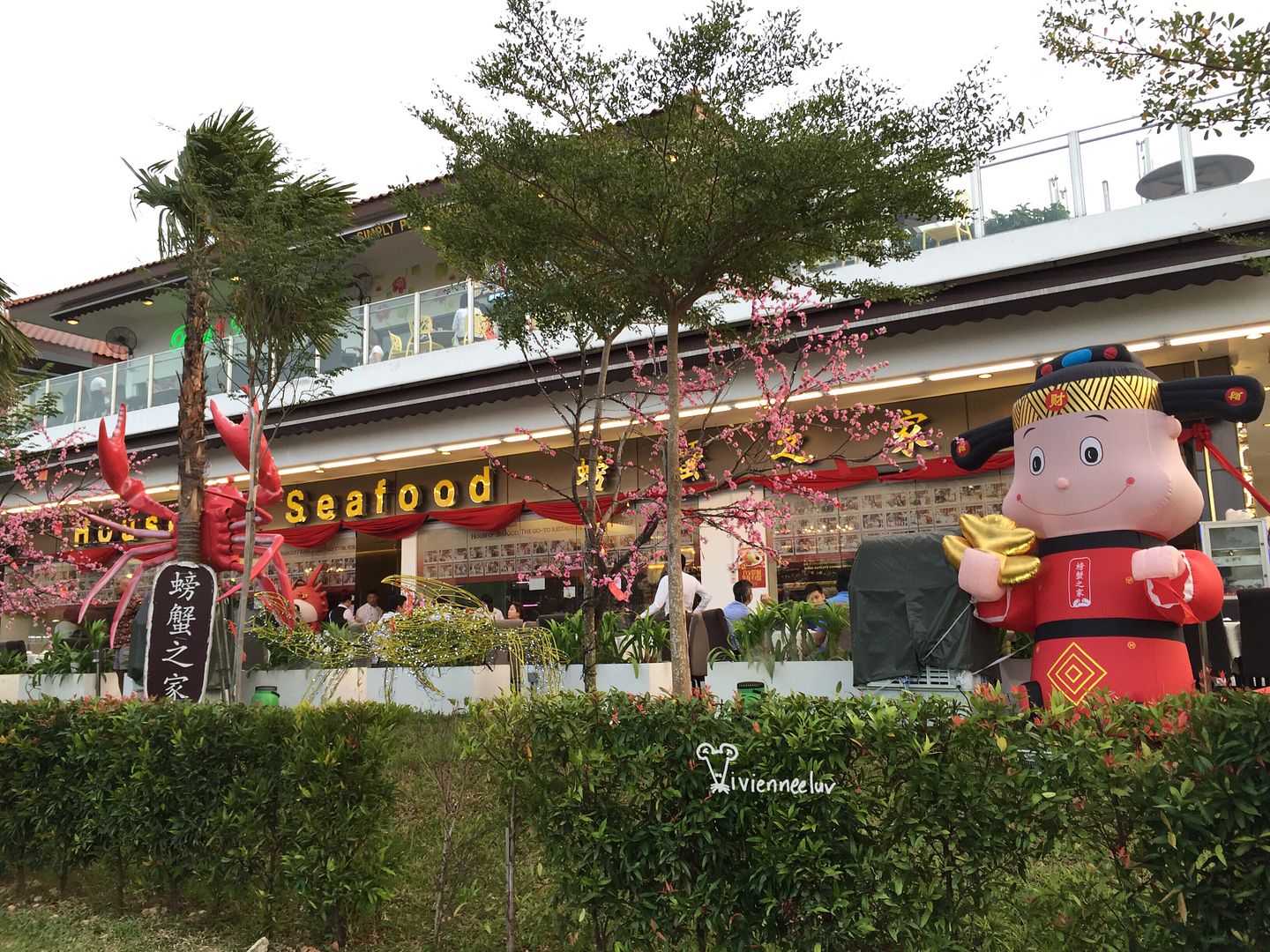 Super nice ambience and those CNY decorations, the restaurant is bustling with life on Wednesday evening. We were surprised that as most of us did not drive that day, we find that Punggol Settlement is not very accessible, kudos for those people who come all the way for good food. This should be the spirit :X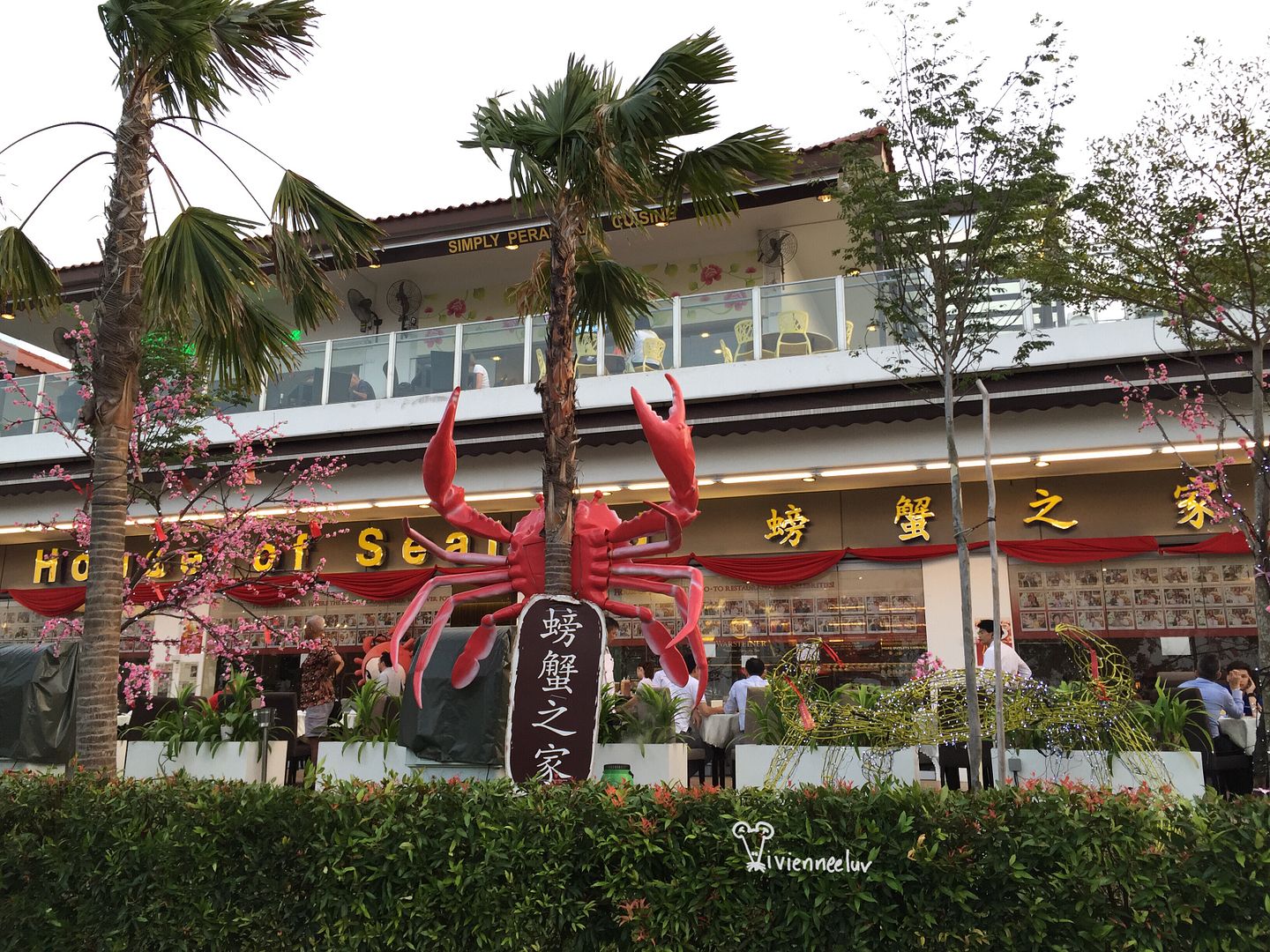 Whenever my uncle is back for holidays from China, he will definitely bring his family to House of Seafood. This time I can suggest the newer outlet at Punggol Settlement to him.
There were 220 dishes on the menu (OMG??), when I was flipping the menu, my heart was like ''just purely vegetables is 2-page full, how to decide??'', thank god House of Seafood decided for us, we just waited and let them surprise us. Most of the dishes you will be seeing are their signature dishes.
Wok-Fried Prawns with Fragrant Butter S$20 / S$26 / S$32
When this dish was served, we secretly wished that its salted egg prawn, however after licking the sauce off the prawn, its sweet and have a fragrance, I thought it tasted like curry butter, but after that I realised its butter prawns, the curry flavour comes form the curry leaves :P
First dish already so good, we are anticipating for the rest of the dishes.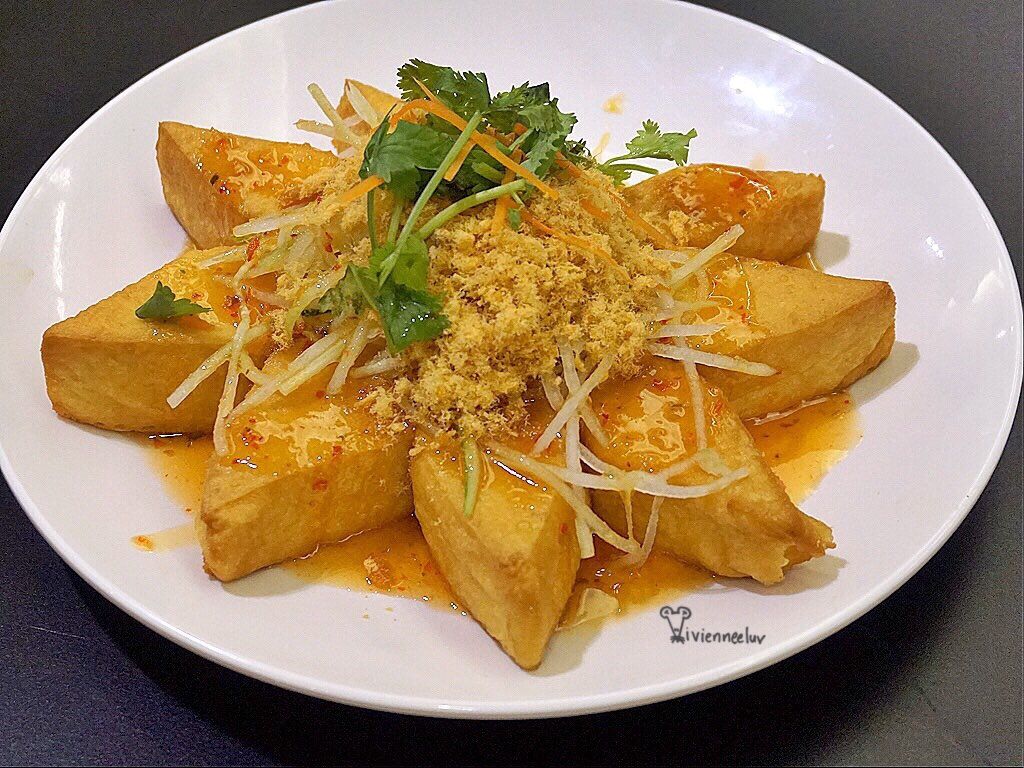 Cripsy Beancurd with Chef's Special Sauce S$15 / S$20 / S$25
Beautifully plated tofu topped with pork floss!
The special sauce taste like thai sweet chill to me, it doesnt mean a bad thing, its pretty good! It may taste like the usual Thai Sweet Chili Beancurd but….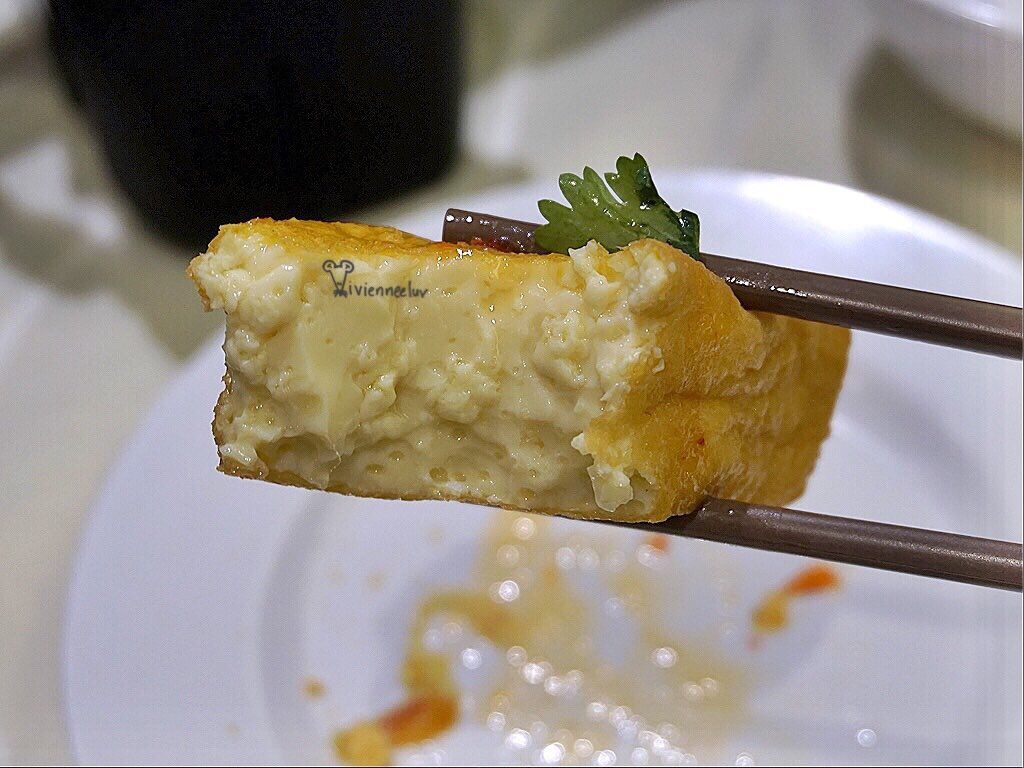 … … the bean curd was crispy on the exterior, soft and smooth inside! I picked a piece without pork floss :( but I am sure it will taste even nicer with the sweet pork floss on top!
Thanks Jacq for holding the bean curd.
Stir-fried La La with Sliced Chili S$12 / S$16 / S$22
Seriously speaking, I am not a fan of La La, you seldom see La La pictures on my feeds. After picking a couple for myself and K, wow, we helped ourselves to more of them.
The broth (according to Ron and K, it has XO) is sweet and flavourful, the shellfish is sweet and plump!
You know usually I didn't want to order shellfish because most of the flesh would have been detached from the shells after cooking, this dish, most of the flesh were intact! #NotCheated at all. :D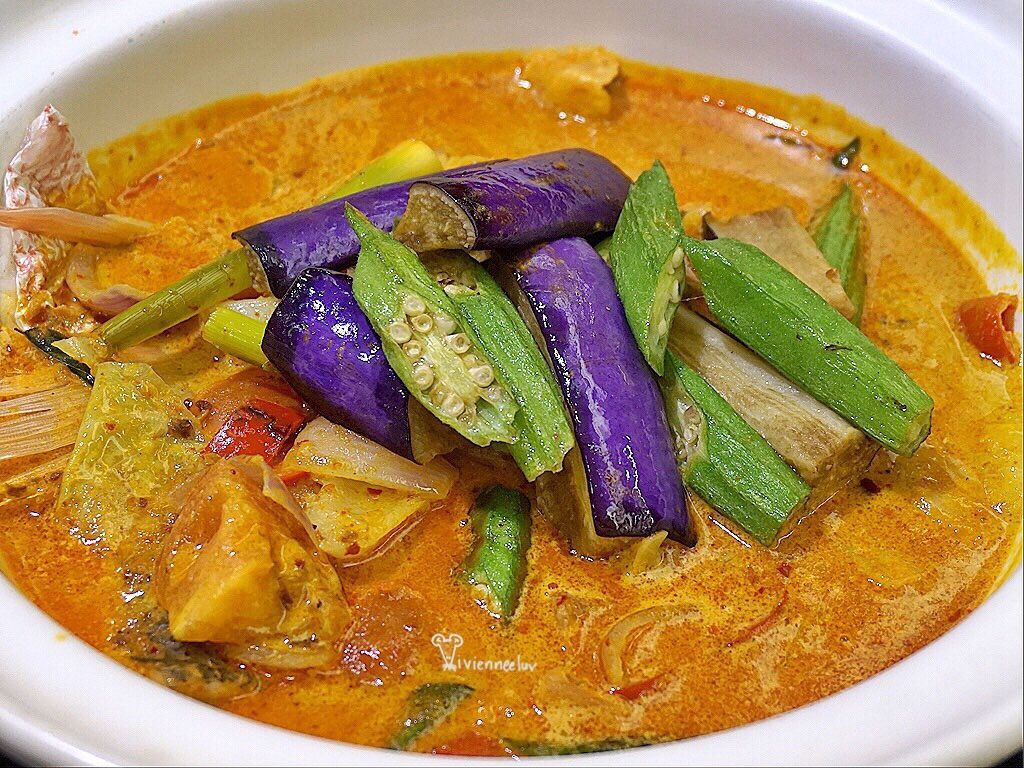 Curry Fish Head S$25
I am a big fan of Curry Fish Head (without fish)! Just the vegetables and curry is enough to satisfy my tummy.
K know I don't know how to eat fish, so he rigged out some meat for me, the fish is so fresh, i ate them with spoonfuls of curry gravy! If you are one who likes thicker and coconut-y gravy, this is the one for you. As for myself, I personally love this!
Fried Chicken with Honey Sauce S$12 / S$16 / S$20
Cripsy chicken with sauce that taste like marmite, yummy!! I would prefer boneless chicken (I am a very lazy person) though :x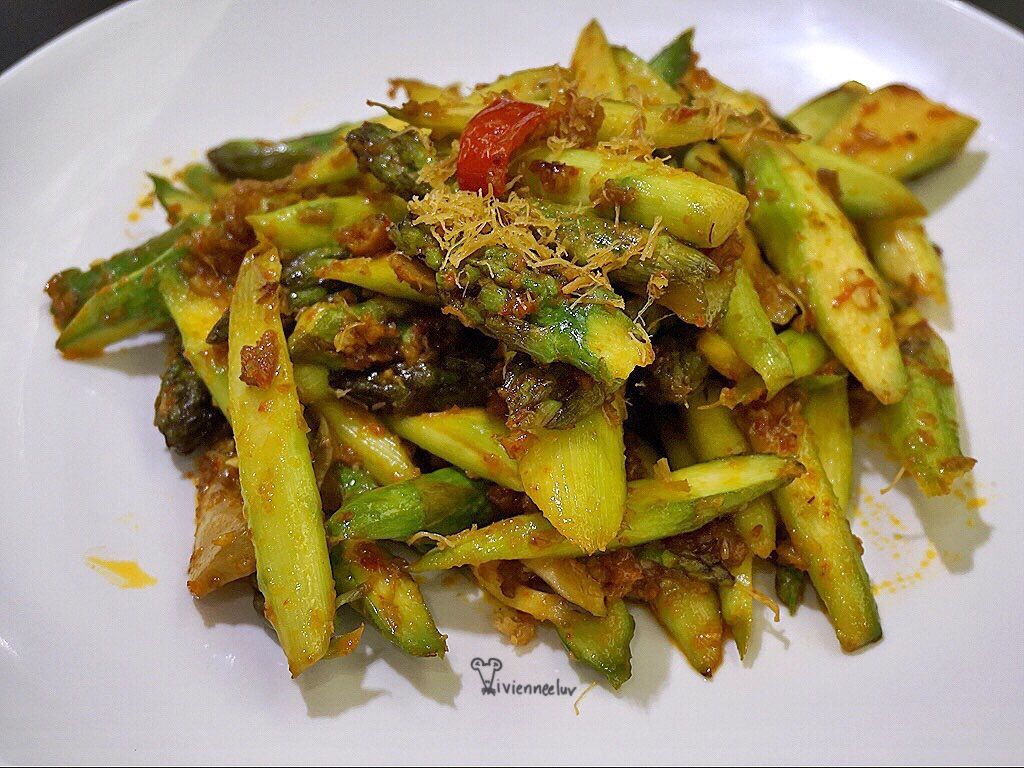 Stir-Fried Asparagus with XO Sauce S$12 / S$16 / S$20
Crunchy asparagus evenly coated with spicy XO sauce. Good change away from our usual Kai Lan, Kang Kong and Dou Miao.
House Special Fried White Bee Hoon with XO Sauce S$8 / S$12 / S$16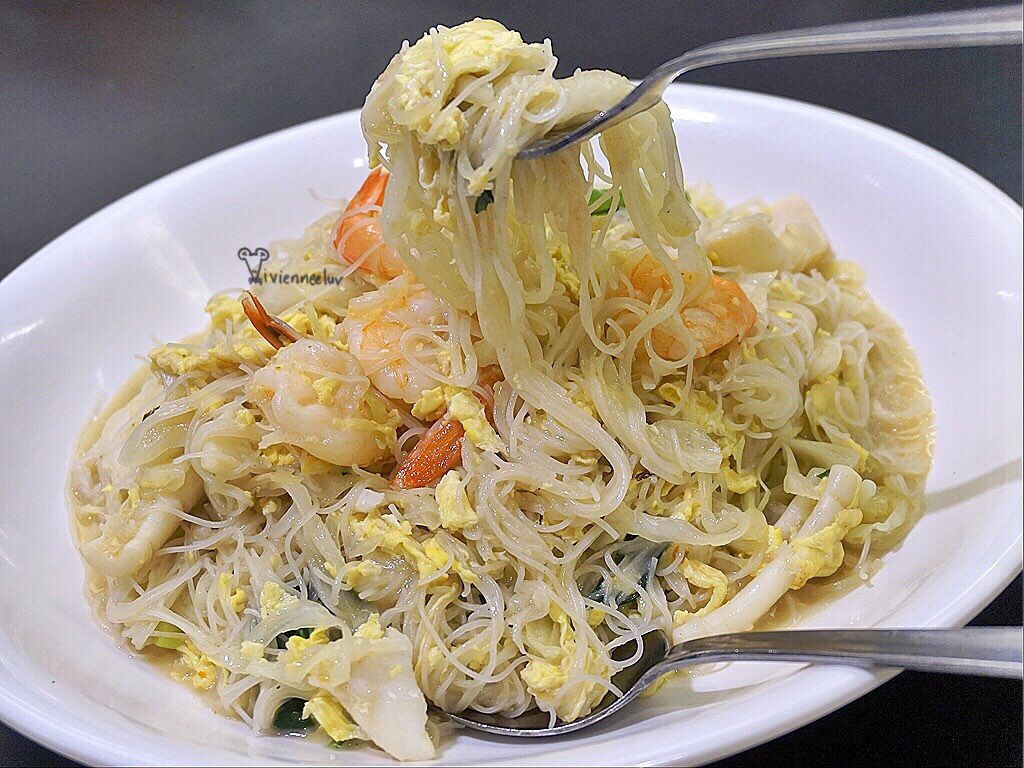 With the famous White Bee Hoon a few doors down, how do House of Seafood fare for this dish?
I find that its a little too dry and lacking in wok hei fragrance. We feedback to Francis and he mentioned that you can request for the ''wetness'' of your bee hoon. Cant wait to try this the next time.
Salted Egg Crab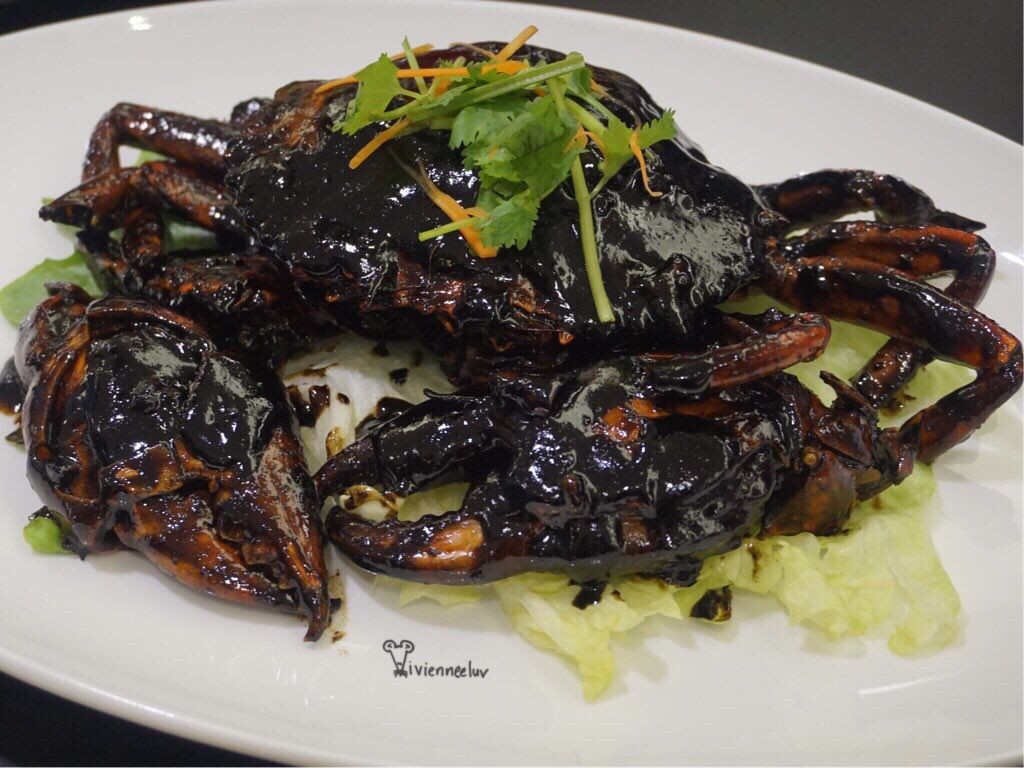 Black Pepper Crab
Chili Crab
Golden Creamy Butter Crab
All of the crabs look really delicious right? But you cannot tell that…...
Microwave/Frozen Crabs S$52 per box (1 kg)
They are all FROZEN, MICROWAVABLE CRABS! We were amazed!
Friends were asking me in private about this. And don't worry, they serve FRESH crabs in their restaurants. This is available for you to bring home, throw a party and ''whip this up'' in 5-15 minutes! Cheat food I call.
These are the flavours available, and 1 more new flavour upcoming!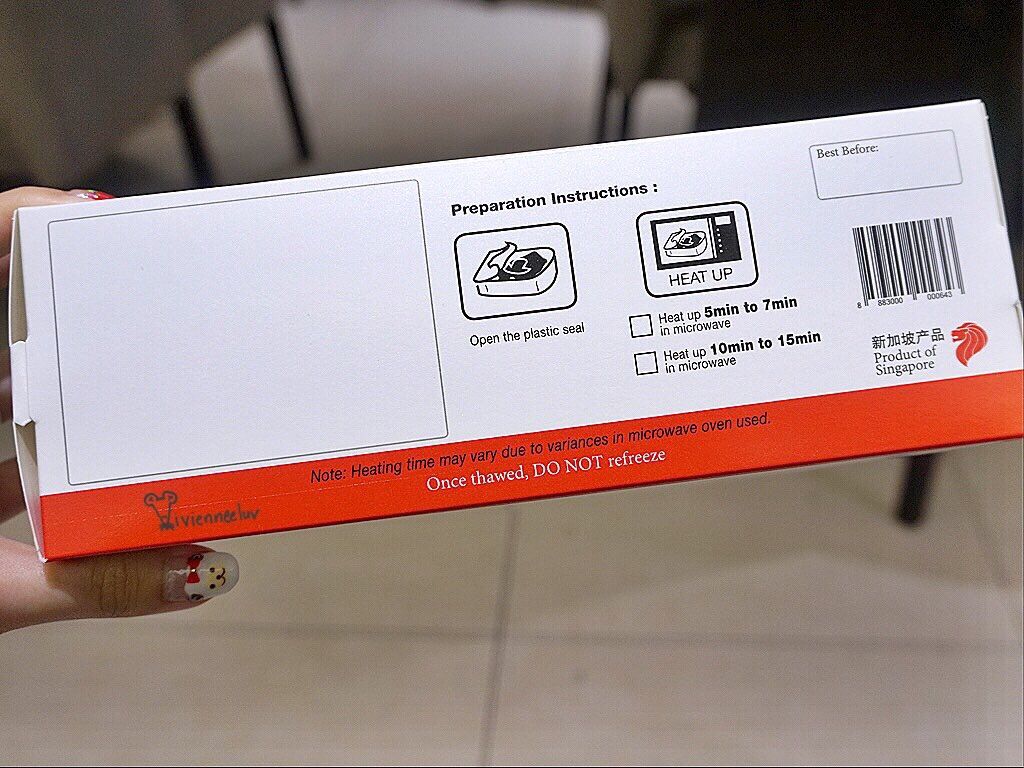 We were told that House of Seafood is supplying these to China! Popular demand.
Before we were told that these are all frozen crabs, we find that the crabs are slightly drier, less sweet than the usual crabs. But its still taste pretty good, for something you can make at home, this is highly recommended!
For dine-in crab orders, you will be given a flag.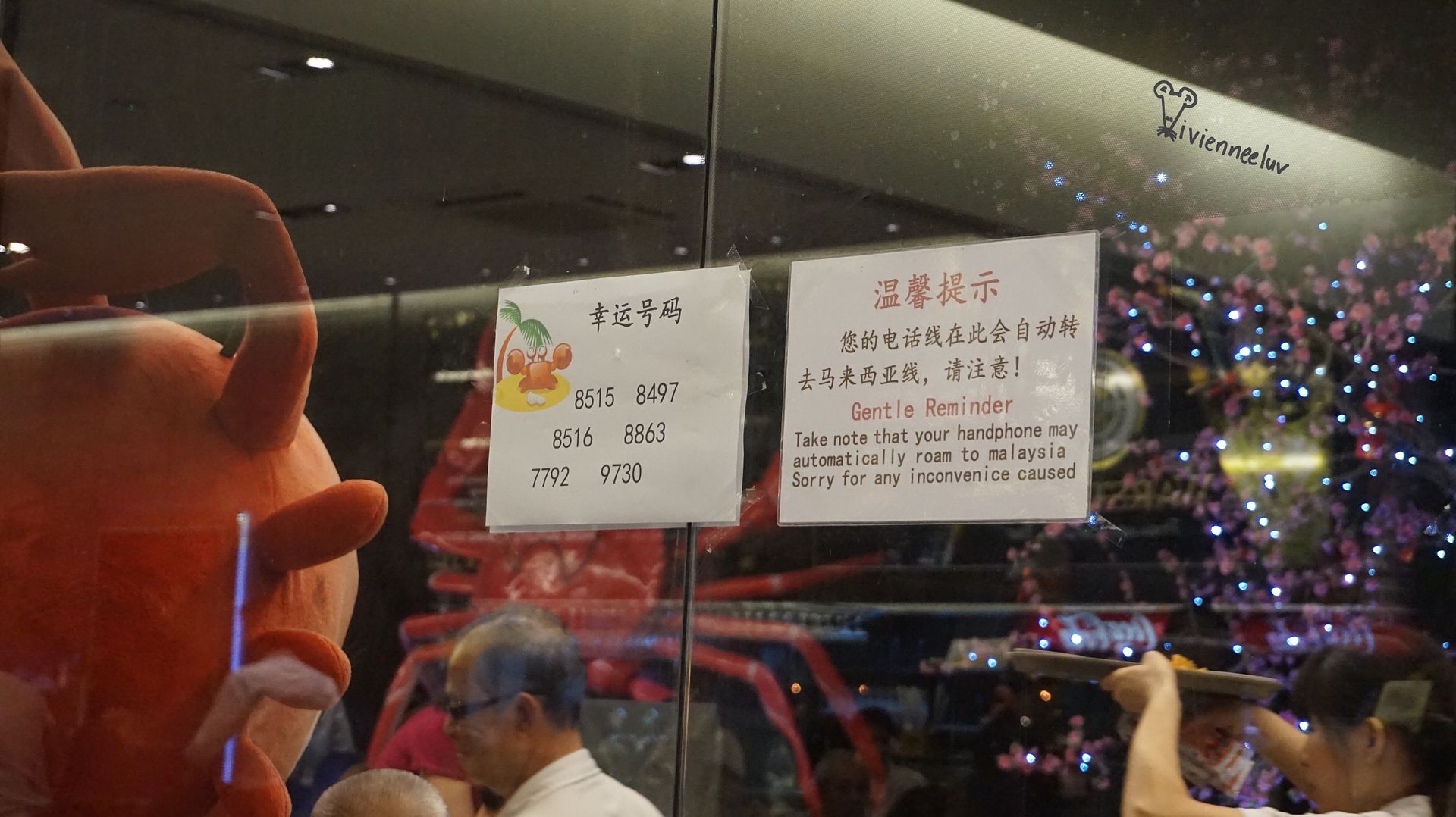 Match the number on your flag against the lucky numbers pasted on the walls of the restaurant, if your number matches, your meal will be FOC!!!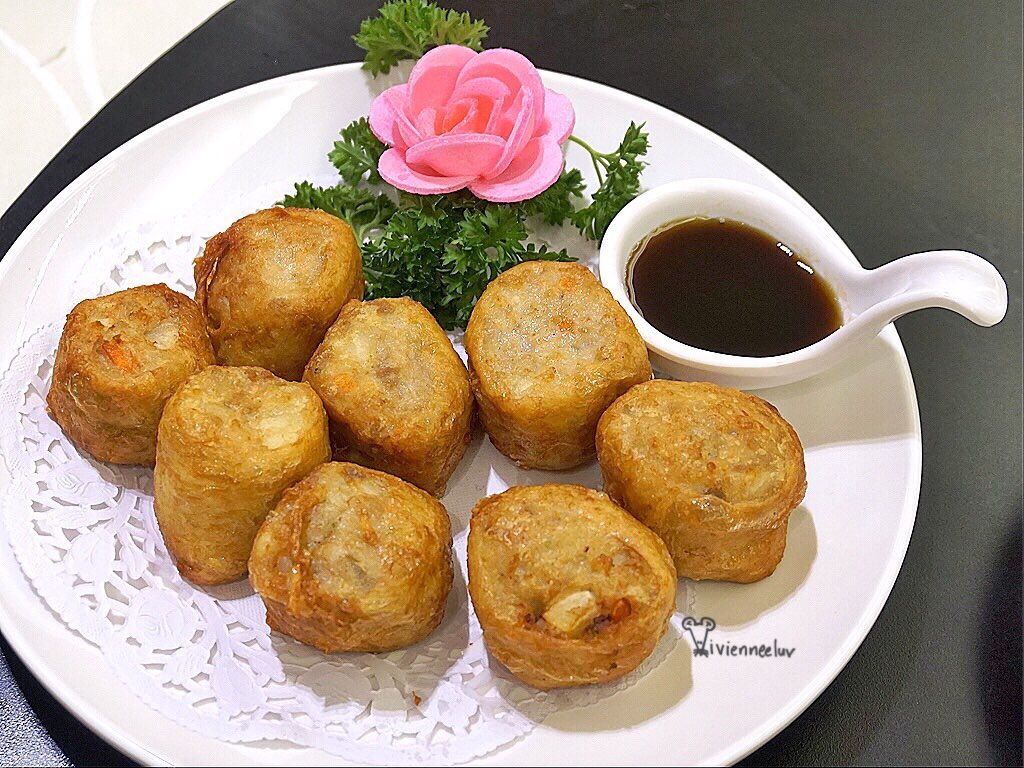 Homemade Prawn Rolls S$10 / S$14 / S$18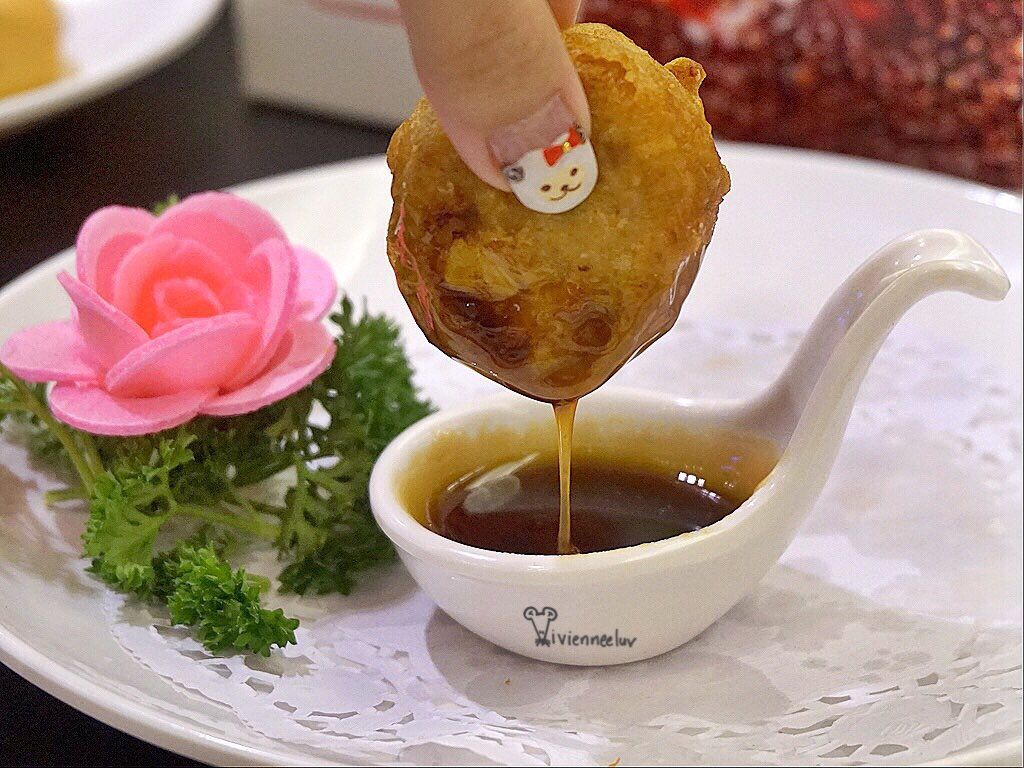 Not a pork person so what I love best in prawn roll is the water chestnuts that added crunch to the whole chunk of meat and the sweet sauce.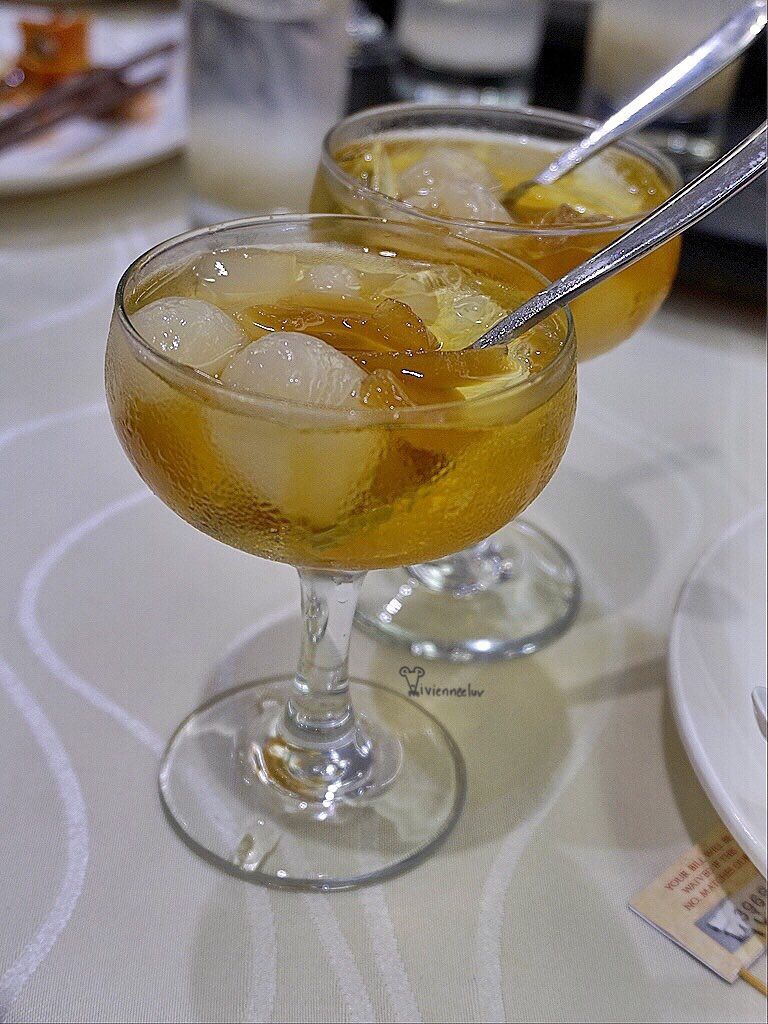 Longan with Sea Coconut
Last but not least, desserts to end our meal.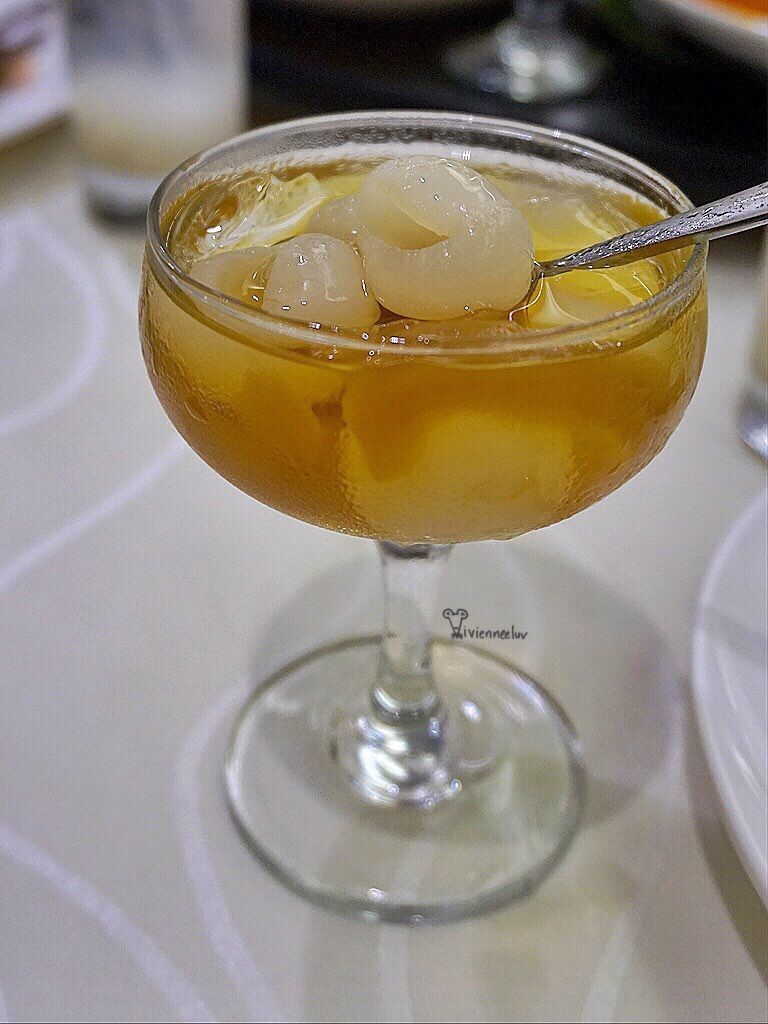 This dessert is available in all CNY set meals.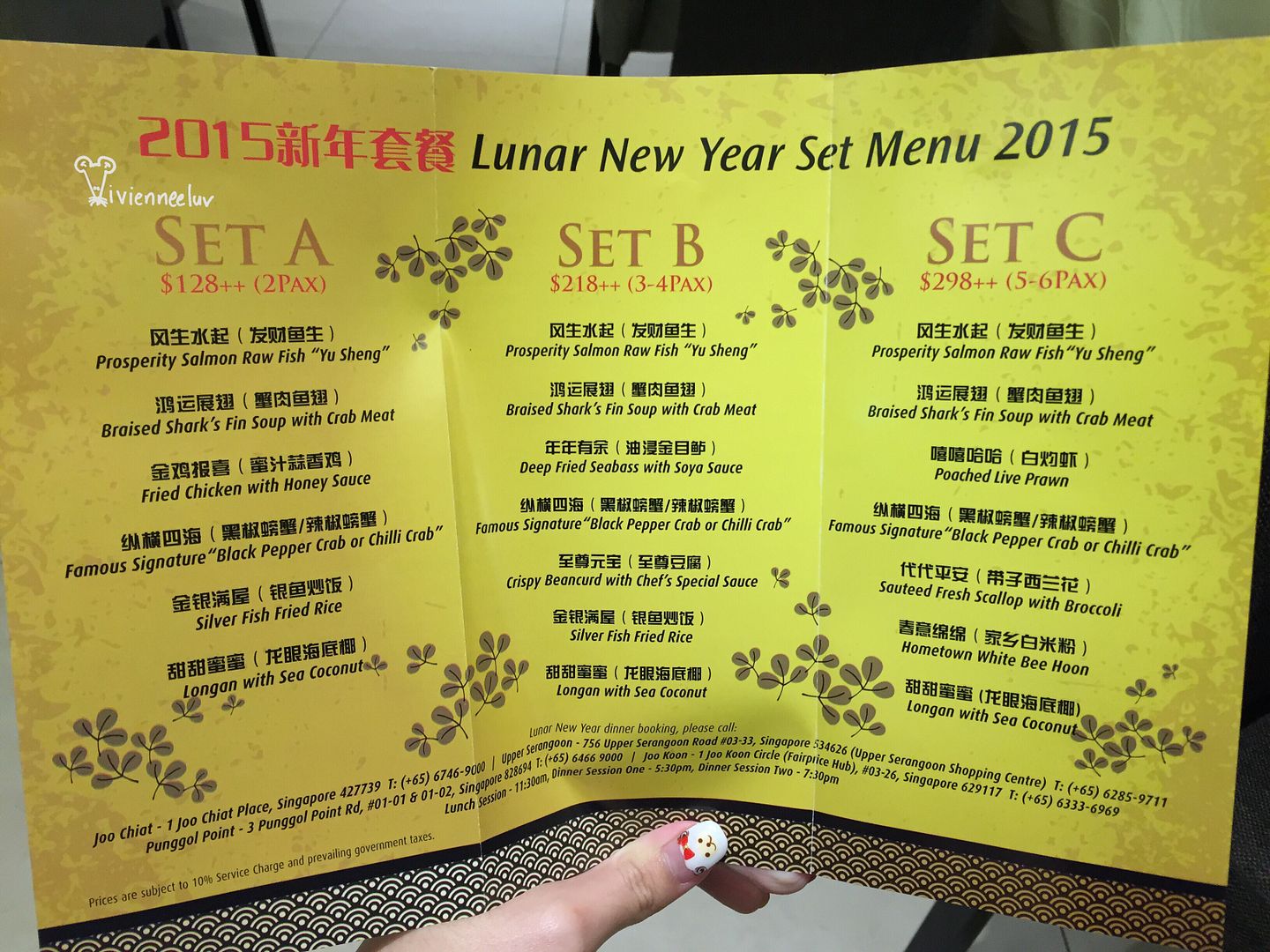 They even have CNY eve set meals as well. Head on to their website to find out more!
And also spend S$288 and get a free Oppo phone worth S$168!
Thank you House of Seafood for having us, and Roy for inviting us!
-----------------------------------------------------------------------------------
Before having our seafood feast, we took a romantic walk before the rest arrived...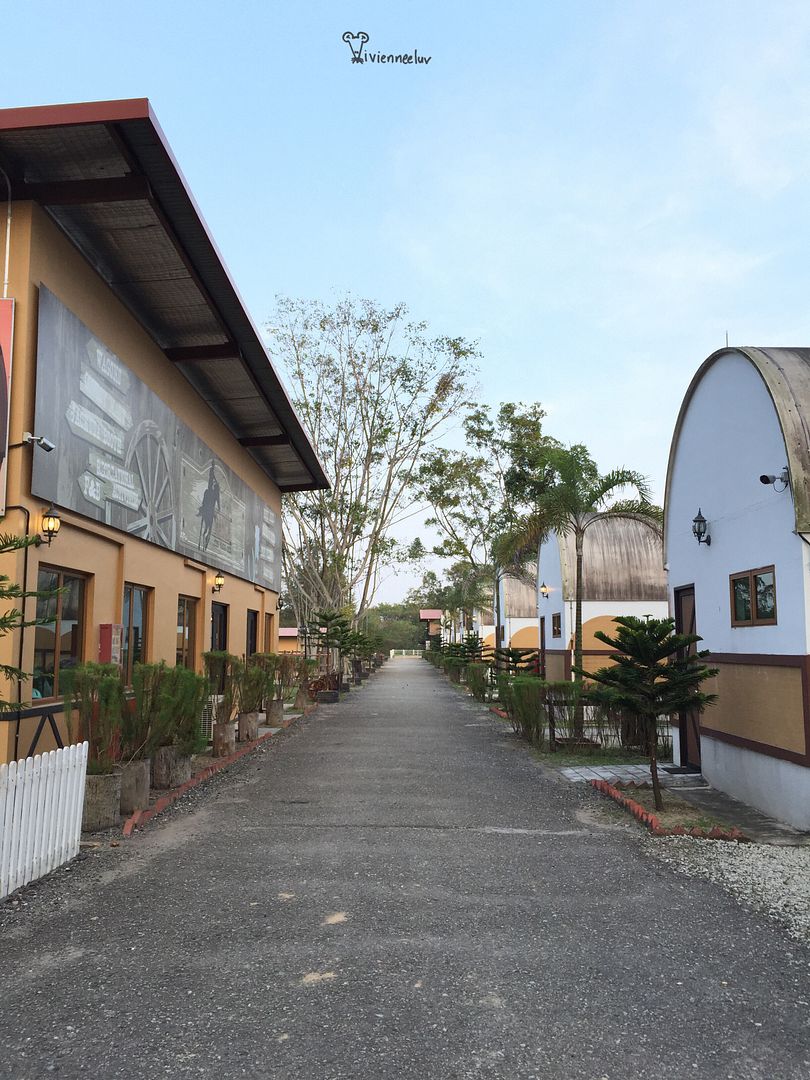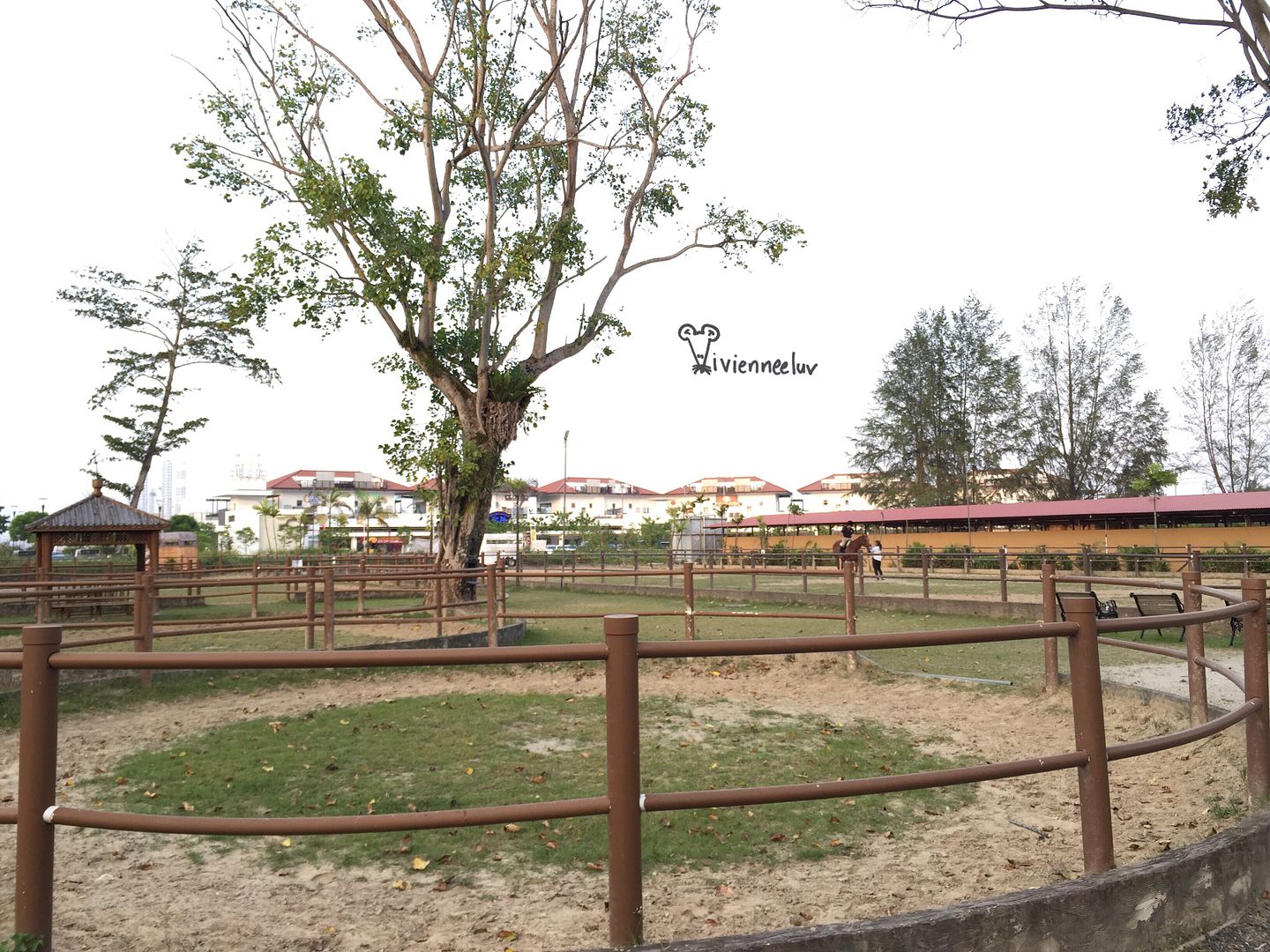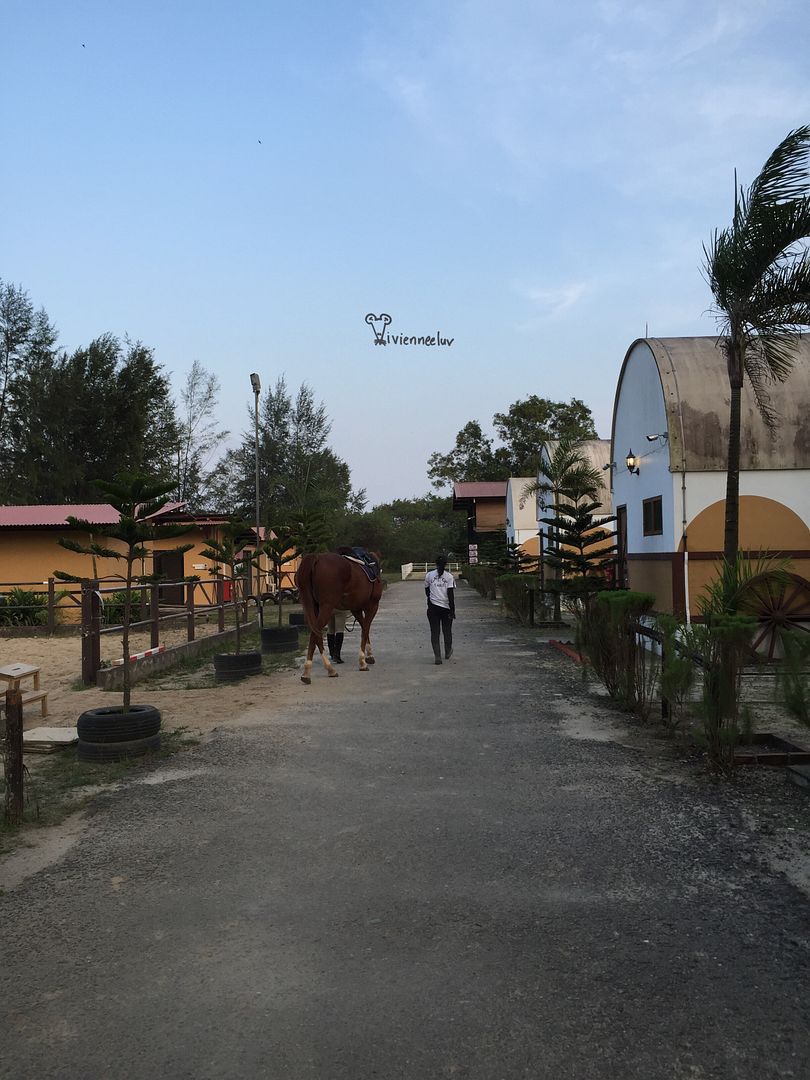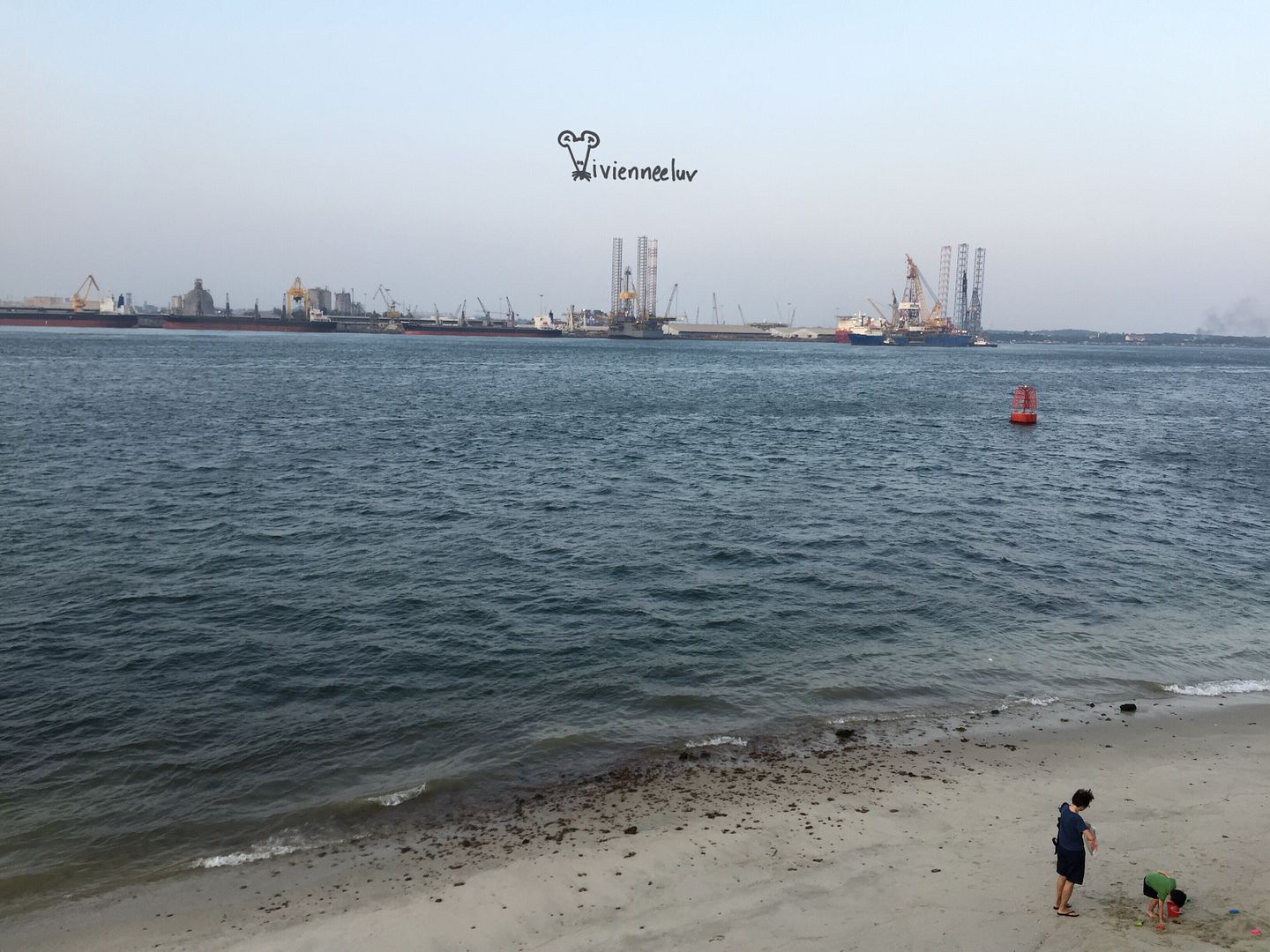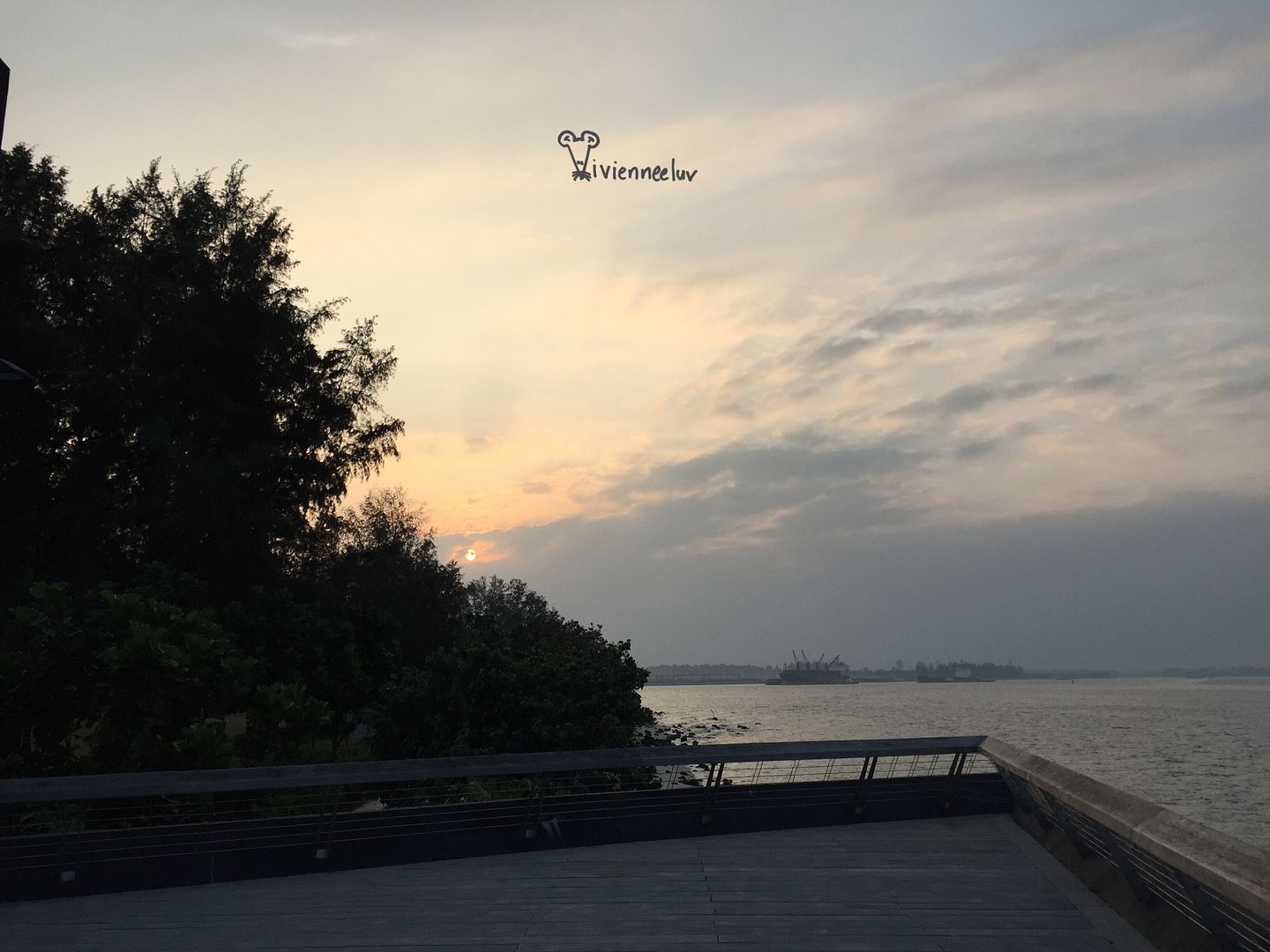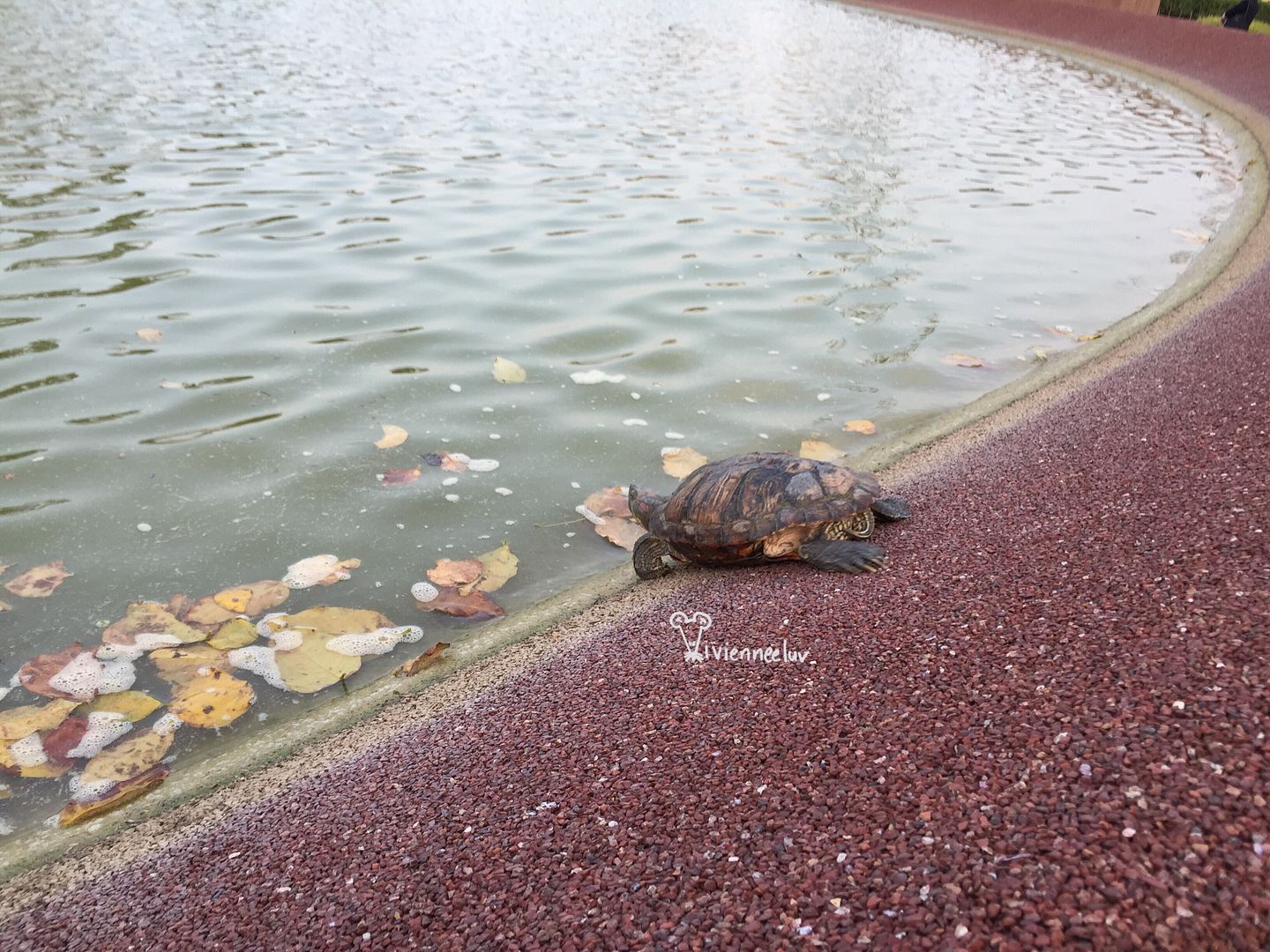 Alright, till next time! Happy Valentine's Day to you all!! :)