HONG KONG DAY 3 - 18th December 2014 Thursday (11°C - 15°C)
Hello! I am finally back with my Hong Kong Day 3 adventures, I can't believe I am not even at the half way mark of my travelogue, but I am still persistent on blogging my experience, so that I can use this as a reference the next time i go back, and also for you guys.
OOTD post in the comfort of our nest for 7 days, before heading out!
A drink for K with the background of our bathroom, I bathed in very warm water everyday :P
1. Hokkaido Dairy Farm
4/F, Canton Plaza, 82-84 Canton Road
8.57am: Walked form our place and arrived here in no time! Hokkaido Dairy Farm is not recommended by most of the travellers, well, anyway heck, we just want to try everything!
Off topic: they said Hong Kong-ers are very fast paced, we walked along side with them, actually they were quite alright, I actually walk faster LOL!
Enter through here to the lift lobby.
This is the lift lobby leading up to Hakkaido Dairy Farm, the nicest lift I have taken in Hong Kong so far.
The entrance.
It was a pretty cafe but i didn't get the chance to take more pictures before the crowd came in.
Healthy Set HKD31 ↝ S$5.35
3.6 milk scrambled egg with ham, toast with margarine, served with Hokkaido 3.6 milk.
We changed the milk to coffee though :P
Hokkaido Breakfast Set HKD$29 ↝ S$5
This set includes Hokkaido 3.6 milk scrambled egg with ham, toast with margarine, macaroni/spaghetti in 3.6 milk chicken soup, and a cup of tea/coffee.
We topped up HKD6 ↝ S$1 to change our toast to waffles with peanut butter & condensed milk.
So this is 1 set with coffee. S$5, I am willing to eat this daily and its very filling!
2. Jenny Bakery
Shop 24 Ground Floor, Mirador Mansion 54-64 Nathan Road Tsim Sha Tsui (MTR Exit D2)
Telephone:
2311-8070
Opening hours:
9am - 6:30pm
9.50am: After breakfast we decided that since its early, we should go check out Jenny. The queue was long but not scarily long. The queue stretches outdoor (as you can tell from many pictures of Jenny Bakery), the wind was so strong, weather is cold BRRRR! All these, for Jenny Cookies.
Ticket stated each person is limited to 5 tins of cookies, however due to Christmas season, each person can only buy 2 tins. :(
So as usual, the IRRITANTS will go around, asking every single person in the queue if they are buying the maximum number.
Surprisingly, the queue is very fast moving! In 20 minutes, we are done with our purchases.
I took this picture without knowing I will get scolded. I saw quite a few people who posted that they got scolding from the aunties in the shop for snapping a picture. I was lucky as the shop was in a mess at that point of time, ambulance & police were called in, but business/operations were as usual.
Almond cookies were sold out, they said. So I ordered ''2 big tins please'', the auntie snapped ''cannot! 1 person 1 big, 1 small tin'' and like almost want to serve the next customer. Yea I like their attitude though. :P
10.12am: Ambulance parked outside the building, it seems like a grandma was sitting in the shop but refused to move, not sure what happen though.
10.21am: Back at the hotel to put our cookies before we head out! Quite happy that we have gotten the cookies, and had our breakfast and ready for our adventures.
Back at HarbourCity again!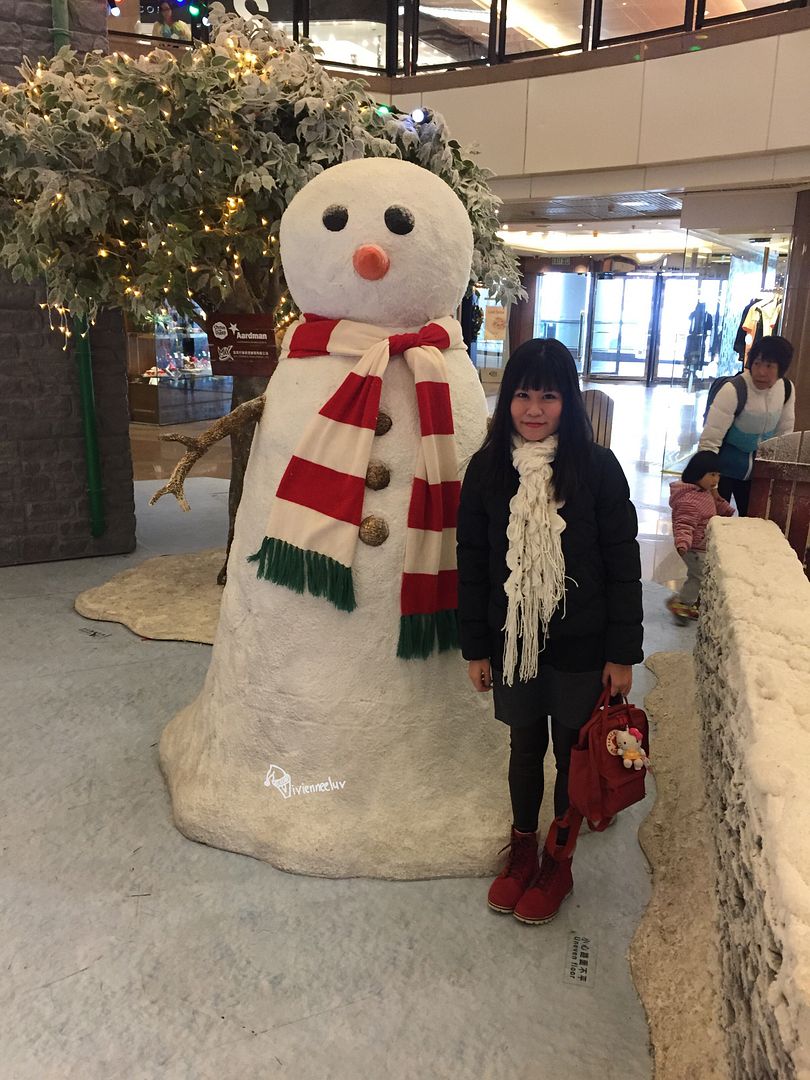 All wrapped up for another OOTD, everyday I seemed to be wearing the same :(
Shop 32, Level 3, LCX, Ocean Terminal, Tsim Sha Tsui
If you read my Hong Kong Day 1 post, you should know my 1st failed attempt to Moomin Cafe with my friend. K brought me here since its so near to our place.
10.51am: Cafe opens at 11am and there is already a queue. Of course, we gladly joined the queue.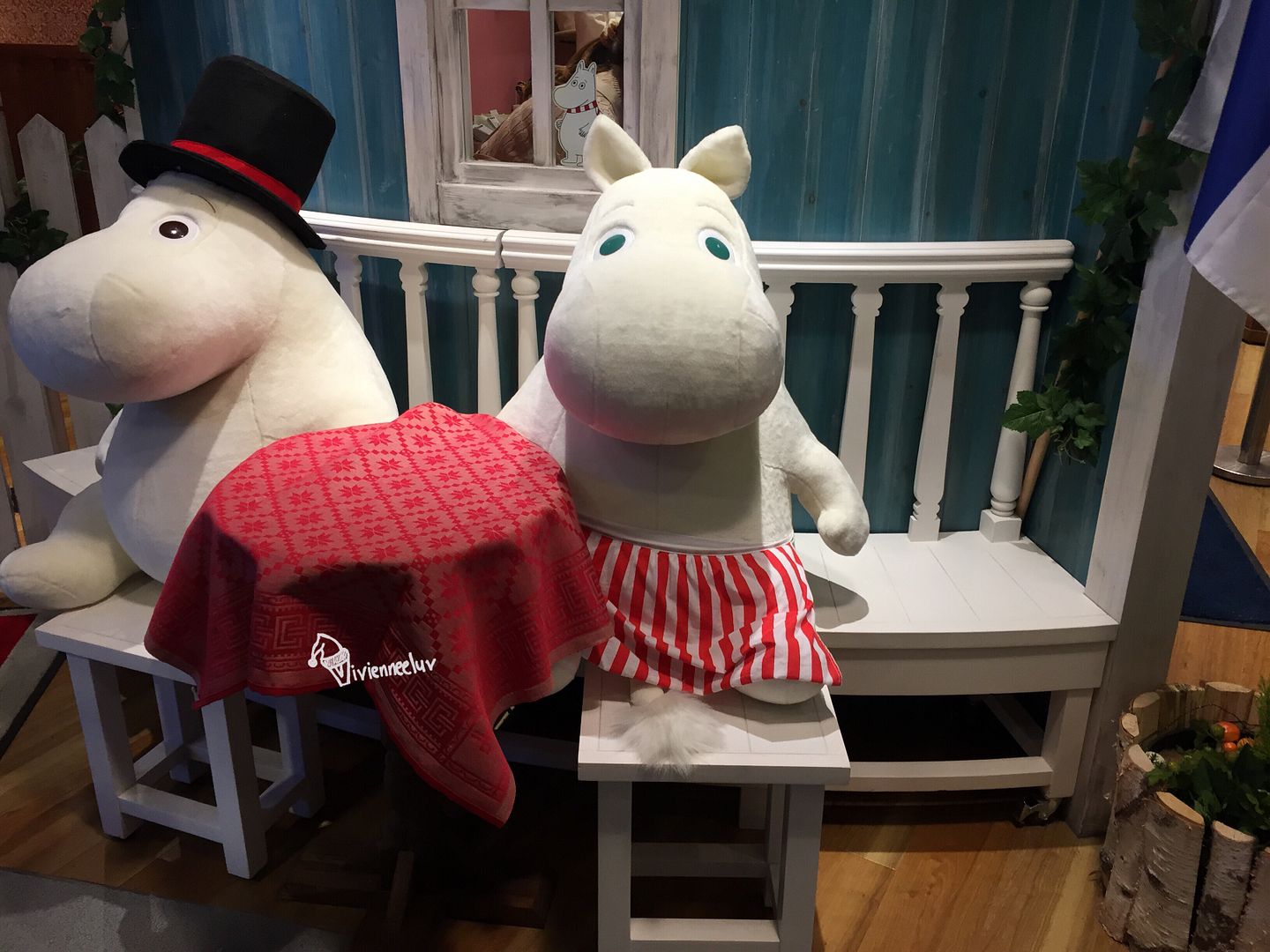 11.14am: We are finally in! WOOHOO! Nice cafe with good lighting. Everything is so peaceful and pretty here, service is awesome too.
The menu
Not sure to feel sad or happy that a SuperStar Virgo Cruise is blocking our sea view :(
Face is so round so i insist K to take another shot for me.
Still so round!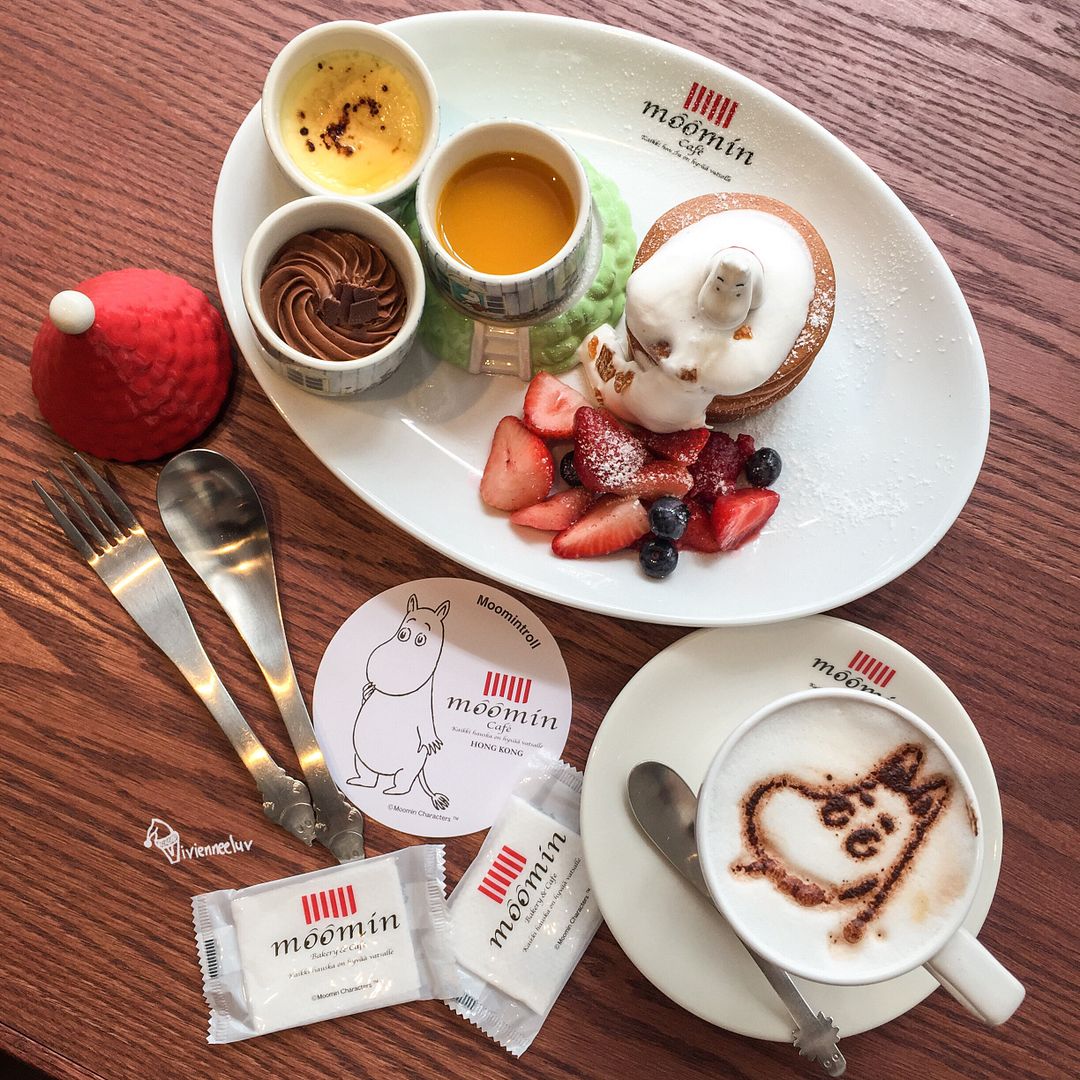 Moomin House Pancake HKD138 ↝ S$23.80
Hot Moomin Latte HKD50 ↝ S$8.60
Spot that every single item, from cutleries to wet tissue is so cute!
11.29am: Breakfast (round 2) is served!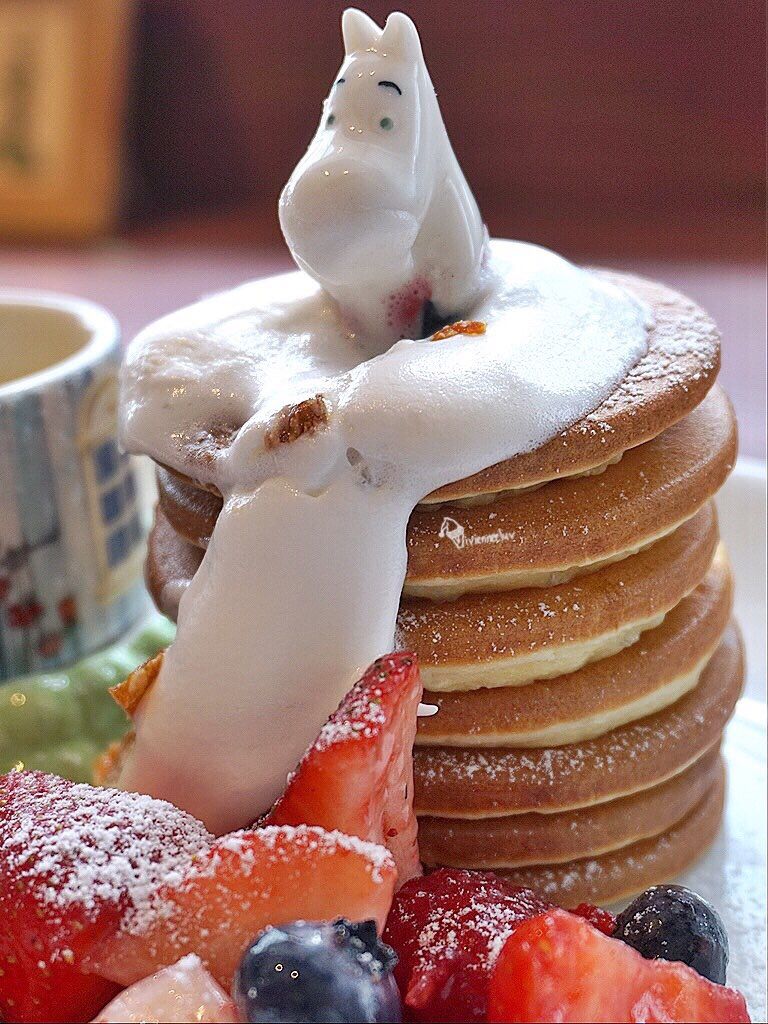 Each Moomin House Pancake comes with a souvenir to bring home, you can choose from Moomin, Snorkmaiden, Moomin Mama, Moomin Papa or Lille My.
They will place the souvenir by the side, I place it on the pancake myself and it toppled, this explained why my Moomin Mama looked like Santa Claus.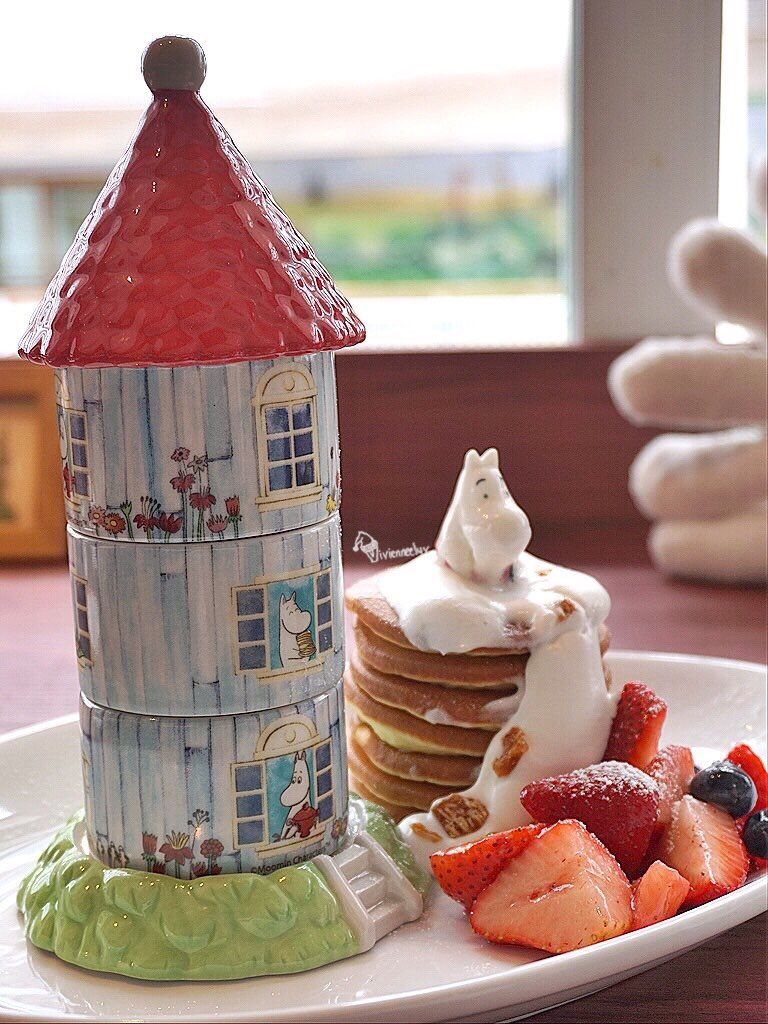 See this Moomin House?
Its a hidden tower!
This Moomin House consist of Custard Pudding, Mango Pudding and Chocolate Mousse.
The pancakes got quite dry towards the end, so I ate them with Custard Pudding or Chocolate Mousse.
Hot Moomin Latte HKD50 ↝ S$8.60
You can even choose the silhouette of your latte, from Moomin, Little My, Snufkin or Hattifattener.
After we paid, the exit led us to the retail shop, the cute cutleries can be purchased here together with many other cutesy stuff.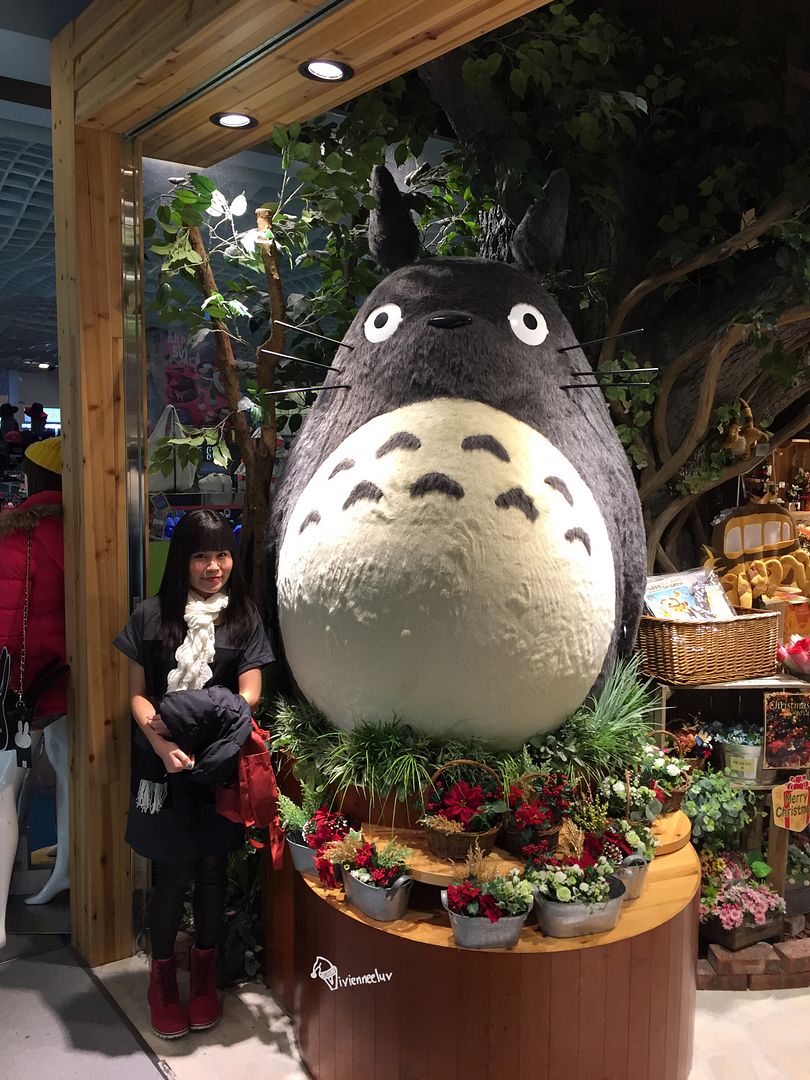 Walking around LCX after our meal.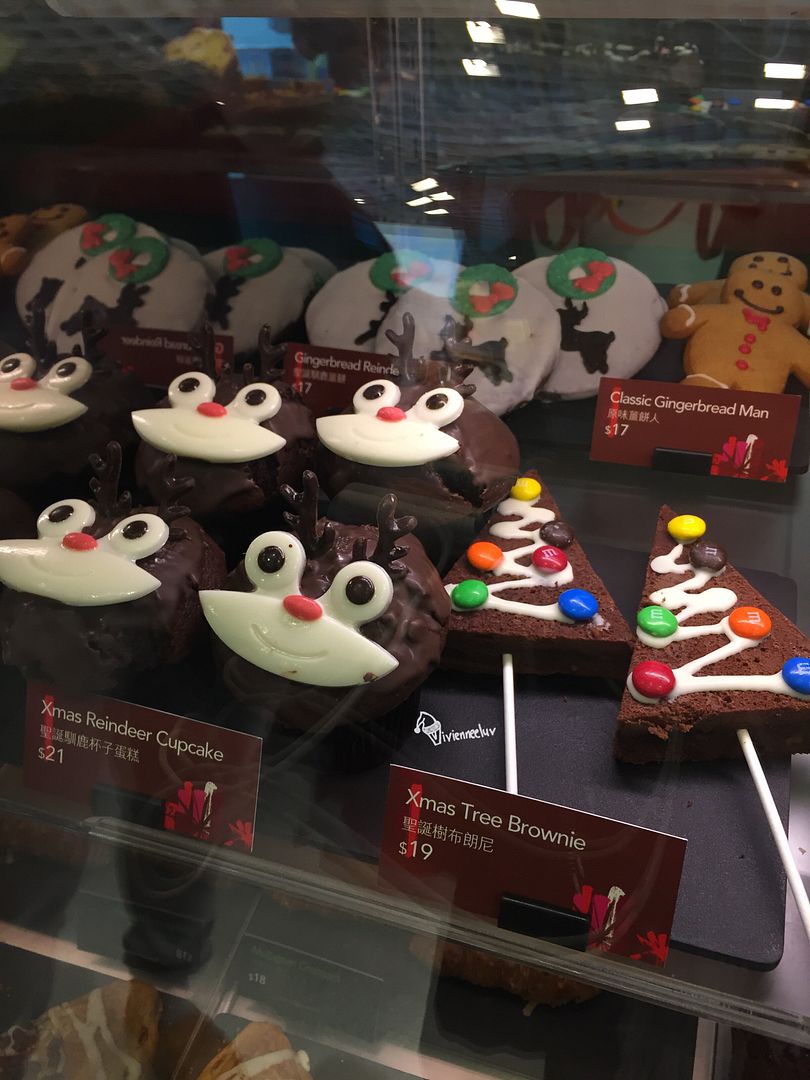 Why their Starbucks sells nicer stuff???
Even have Red Velvet Molten Cake! I didn't try. Too many things to try, too little tummy space!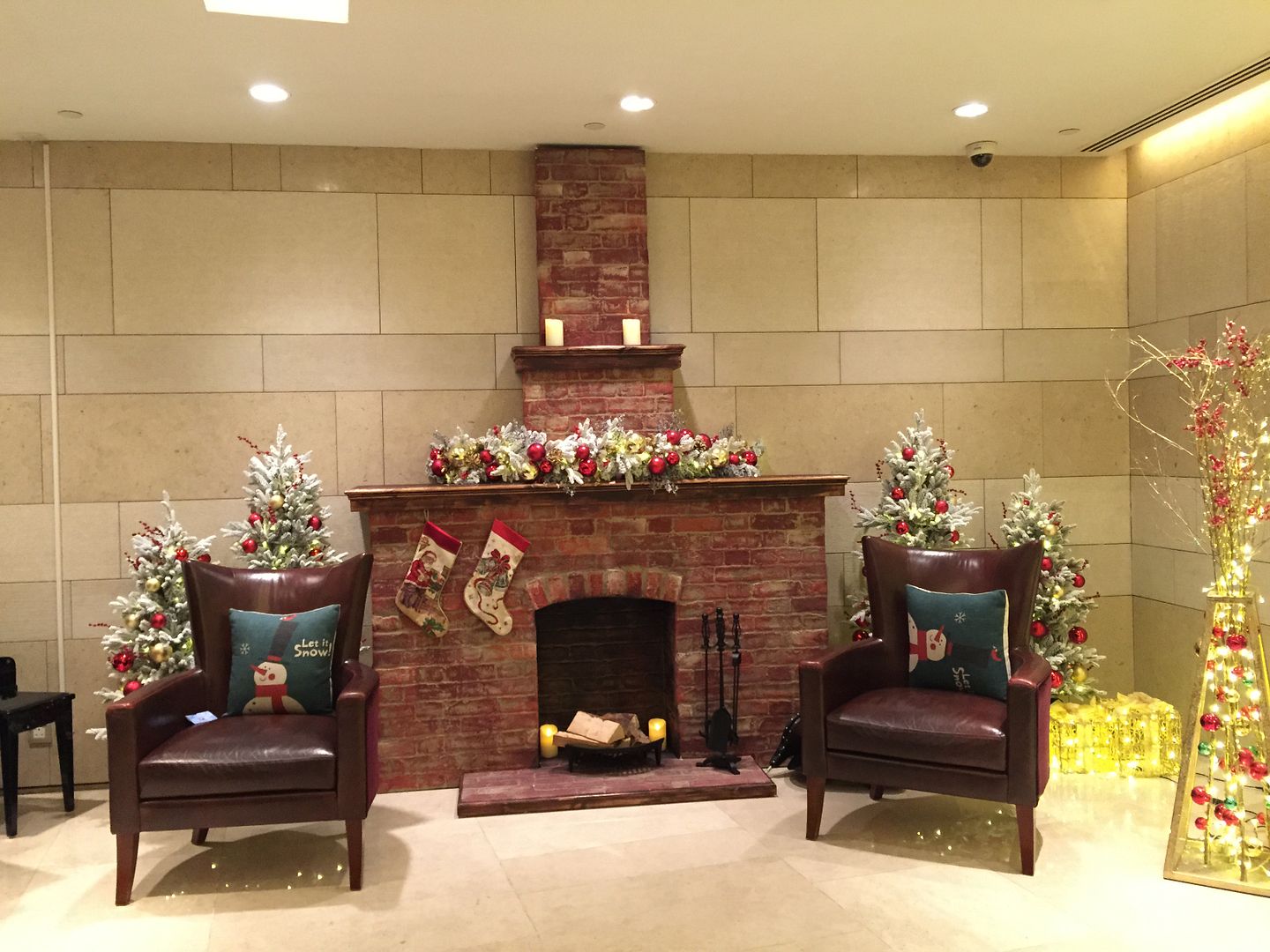 No. 3 Ship Street, Wan Chai
1pm: Arrived at Pausa, Wan Chai.
Pausa is a pasta/pizza take out place, there are 4-5 seats in the small eatery. We are not here for pizza or pasta, we are here for the gelato. LOL!
Gelato HKD53 ↝ S$9.15
They have it in cone as well for HKD40 ↝ S$6.90.
The flavour is not fix, so while we were there, the flavours available is original and apple. So we had mix.
It was really good, the apple flavour is light and refreshening.
The boss whom I assume is Italian, is very friendly. He asked for our opinion on the gelato and even replaced a nicer strawberry when he saw me snapping pictures LOL.
Shop 1F, GF No. 149 Wan Chai Road, Wan Chai, Wan Chai
1.33pm: Since we were nearby, or rather since we were in Wan Chai, might as well pop by Oddies Foodies and see, there was a crowd outside the shop, so we placed our order and waited. As the shop space is small, we waited outside like the rest. It was so crowded I don't know where to stand anymore :(
Like this.
1.50pm: Finally K's turn to collect our ice cream!
As usual I prefer limited edition (Christmas special)instead of their usual items.
Mont Blanc HKD55 ↝ S$9.50
Italian low fat soft gelato served with crunchy meringue, candied chestnut, chestnut vanilla ice cream, butter crumbs, blackcurrant compote, rose champagne espuma, handcrafted Christmas tree.
First few mouths, I actually regretted why I chose this, and why is everybody raving about Oddies Foodies. But I think its because of the Rose Champagne Espuma that made me taste a little off, but as we digged further, we tasted tinge of chestnut. I prefer they go heavier on the chestnut taste.
Original Egglets HKD14 ↝ S$2.40
At this point, we were really stuffed! To the brim. O.O
So egglets taste ok to me, I would love to try Kimochi, which is Kim Chi Egglet but K is not a fan, so I chose something safe.
G/F, 7 Tin Lok Lane,, Wan Chai
2.21pm: As recommended by
Jacq
, we have to try although our stomach is bursting and the Oddies' Egglets are in my bag.
One thing I am confused actually. Usually the locals will pour hot tea in their drinking cup and wash their utensils in it. So the tea is the same as drinking tea? HAHAHA I felt so skeptical of drinking it!
Har Kow HKD28 ↝ S$4.80
No complains, its my love!
Siew Mai HKD24 ↝ S$4.15
Not a fan of siew mai which taste really strongly of pork.
Crispy Shrimps Cheong Fun HKD28 ↝ S$4.80
Not sure the exact name nor whats the crispy thingy but its addictive. I insist to finish this up even my stomach is bursting. Ate this with XO sauce and it gave a spicy kick.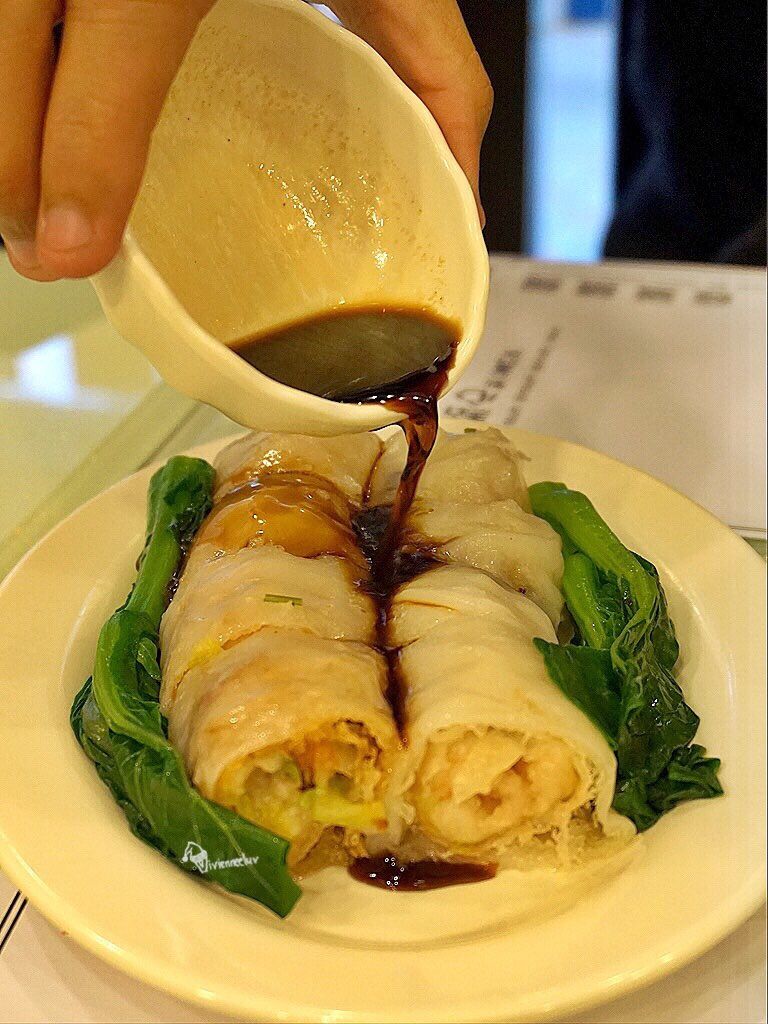 Piglet Egg Custard HKD20 ↝ S$3.45
To tell you the truth, we only managed to eat 1 piglet each, 1 got wasted as our stomaches were really bursting. But actually, it could be its not that awesome that we die die have to finish the liu sha pau.
Overall, I prefer the dim sums here to One Dim Sum that we had the day before.
3.34pm: More shoppings and we spotted Toast Box! I feel so at home, if you get what I mean.
Located in the heart of Causeway Bay, connected to Hennessy Road, Percival Road, Canal Road, Sharp Street East and Russell Street.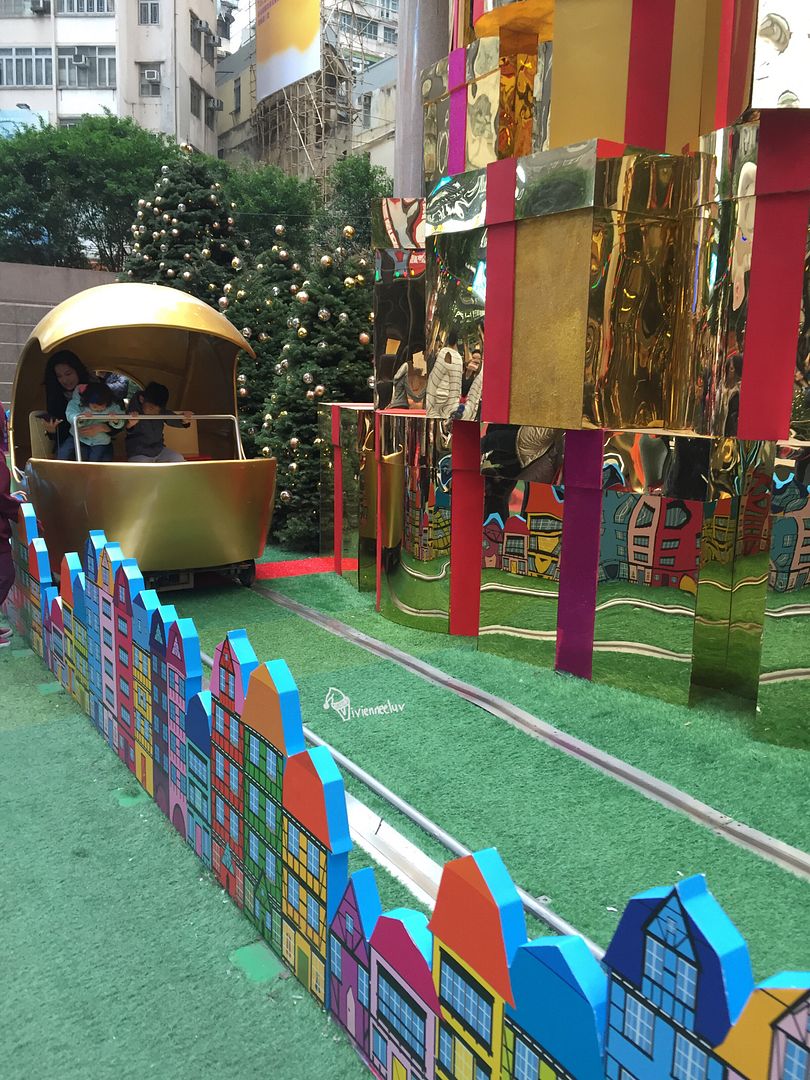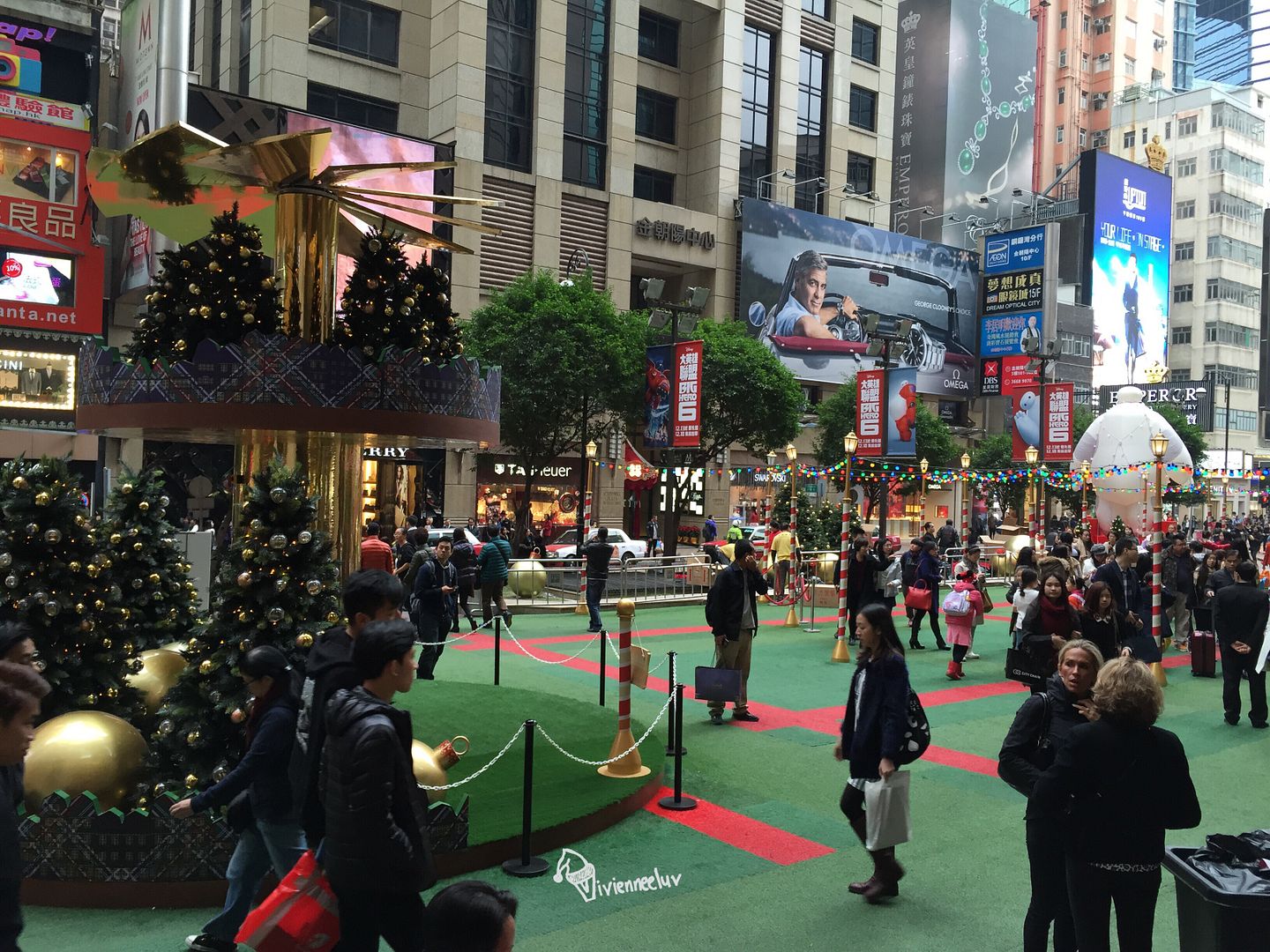 This is actually at Lee Gardens if I remember correctly. They really put in lots of efforts for CHristmas Decorations!
Great George Street / Paterson Street/ Cleveland Street / Kingston Street / Gloucester Road, Causeway Bay
4.23pm: The day is still young, we were so full and tired, seemed like we have accomplished many places and its still early. Life is awesome.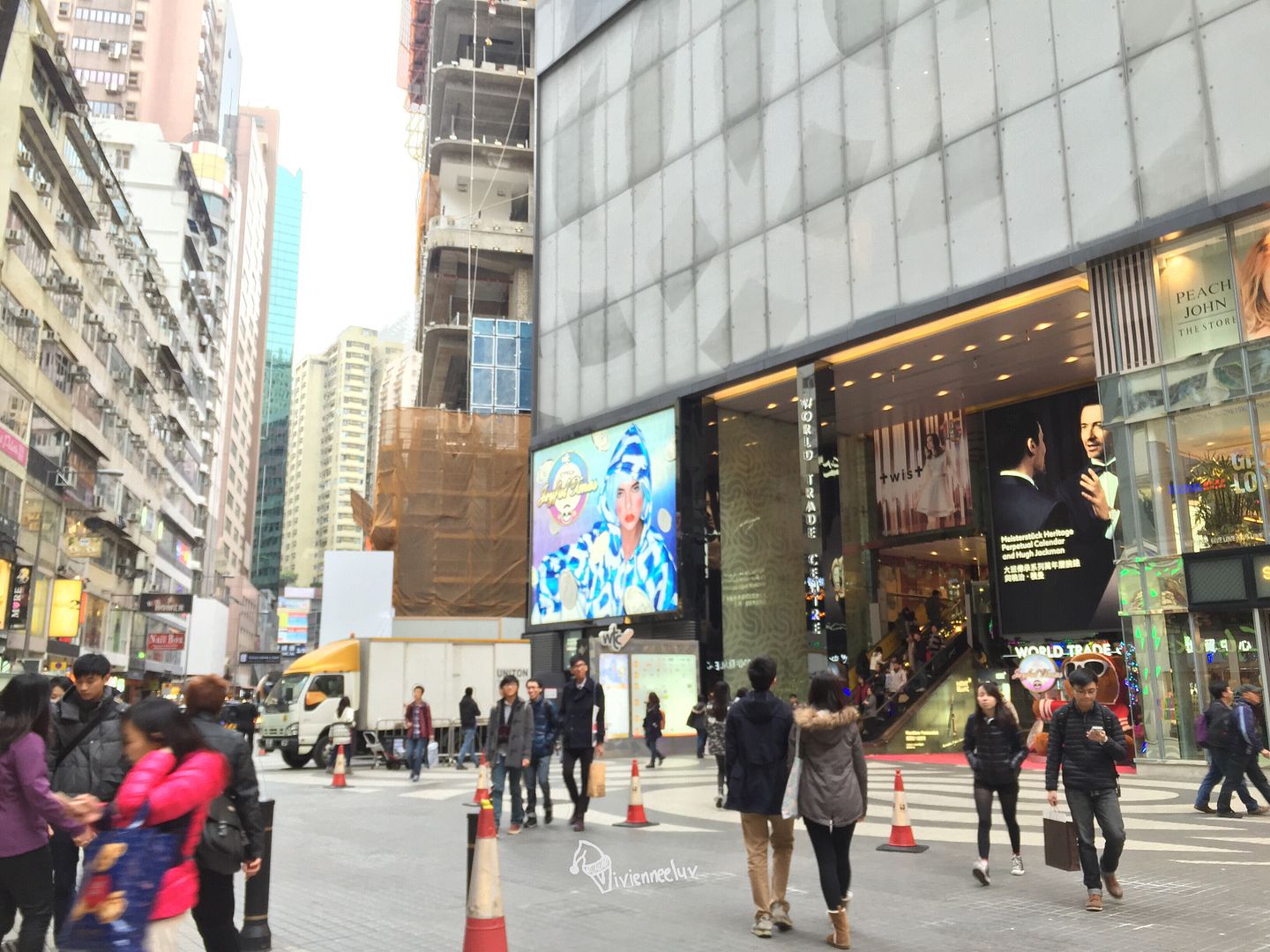 5.09pm: Greatly introduced by a fellow Hong Kong Instagrammer
Tony
, we were here to try out the ice cream. To be frank, we were still very full. It was a quiet afternoon, and we thought the business wasn't too good.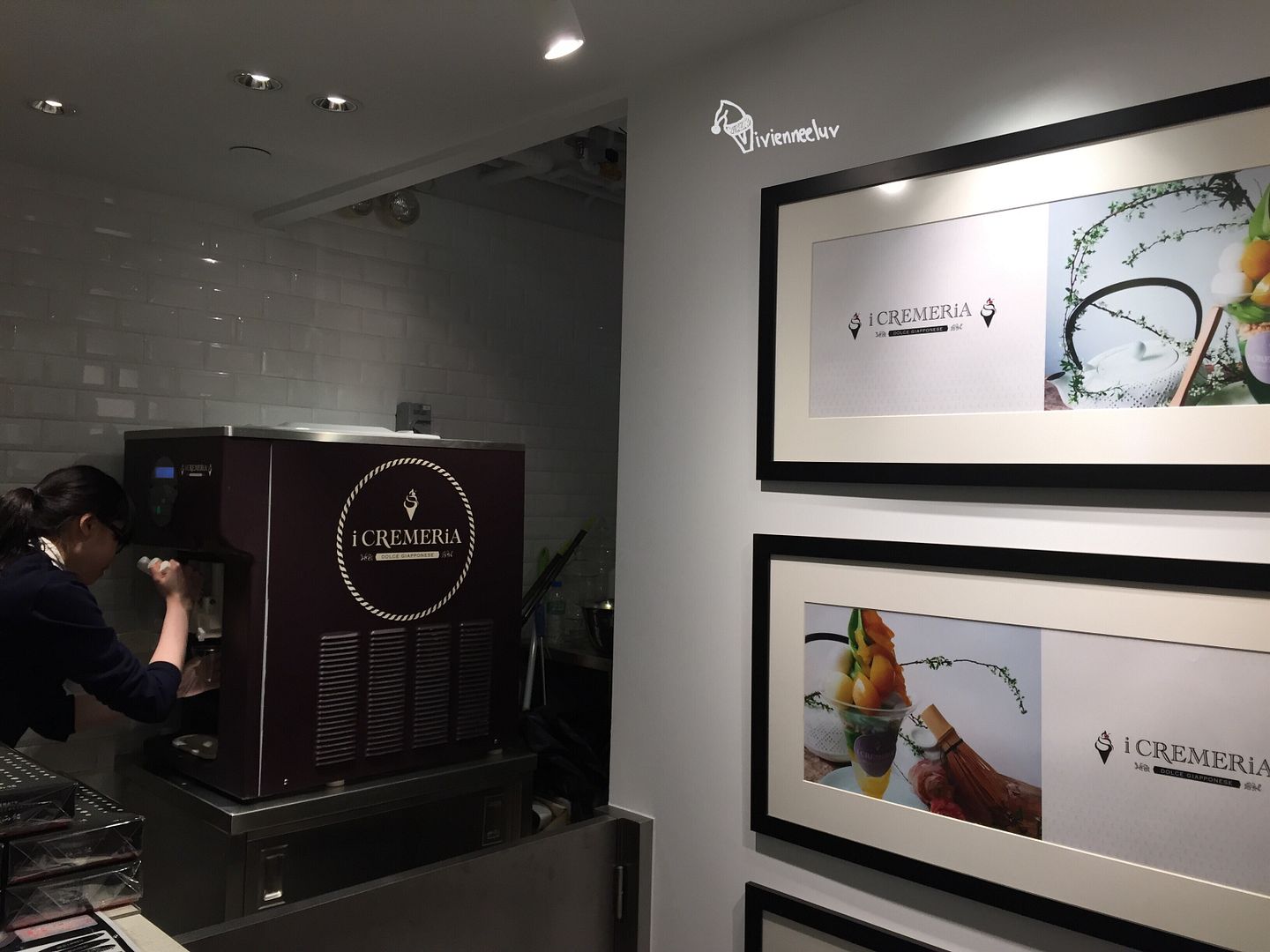 All from Japan including the fruits!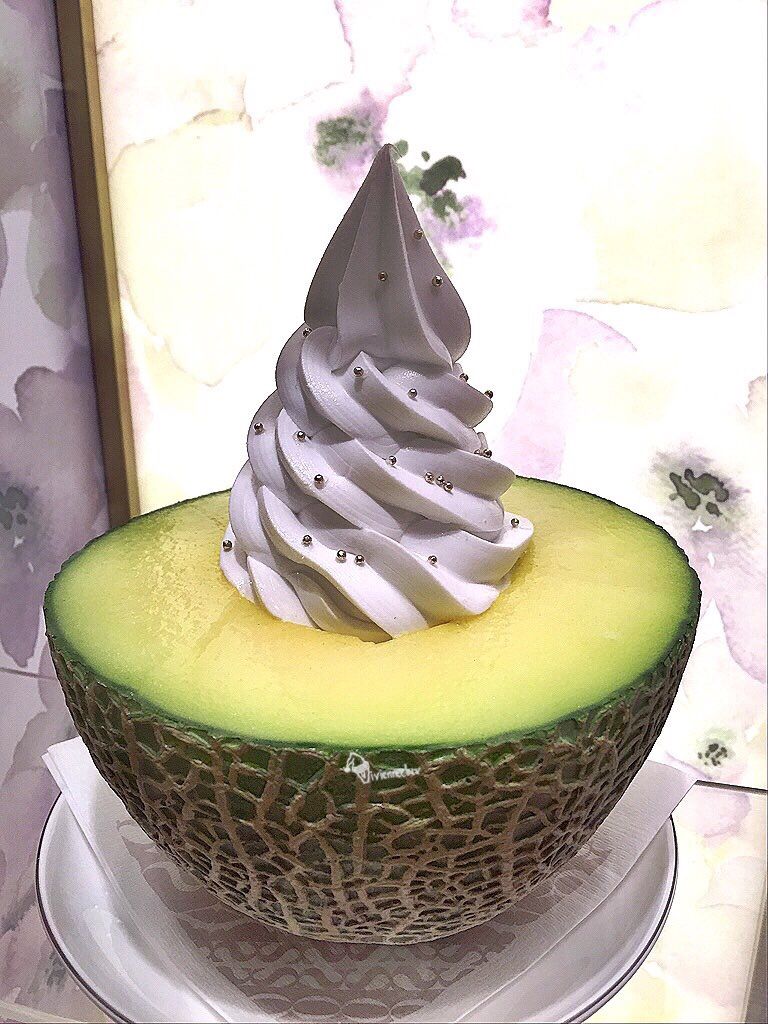 Melon topped with Soft Serve HKD180 ↝ S$31
Took this from the display, too expensive and its just the 2 of us, so we didn't managed to try this. After coming home, and blogging this, made me regret for not trying. >_< Well, another time!
Uji Matcha Affogato HKD48 ↝ S$8.30
This was what we had instead. Love the significant green tea taste, very good in quality however the downside is that it melted too quickly. This is taken 3 steps after we collected the ice cream from the counter.
10. Sogo / Hello Kitty Le Petite Cafe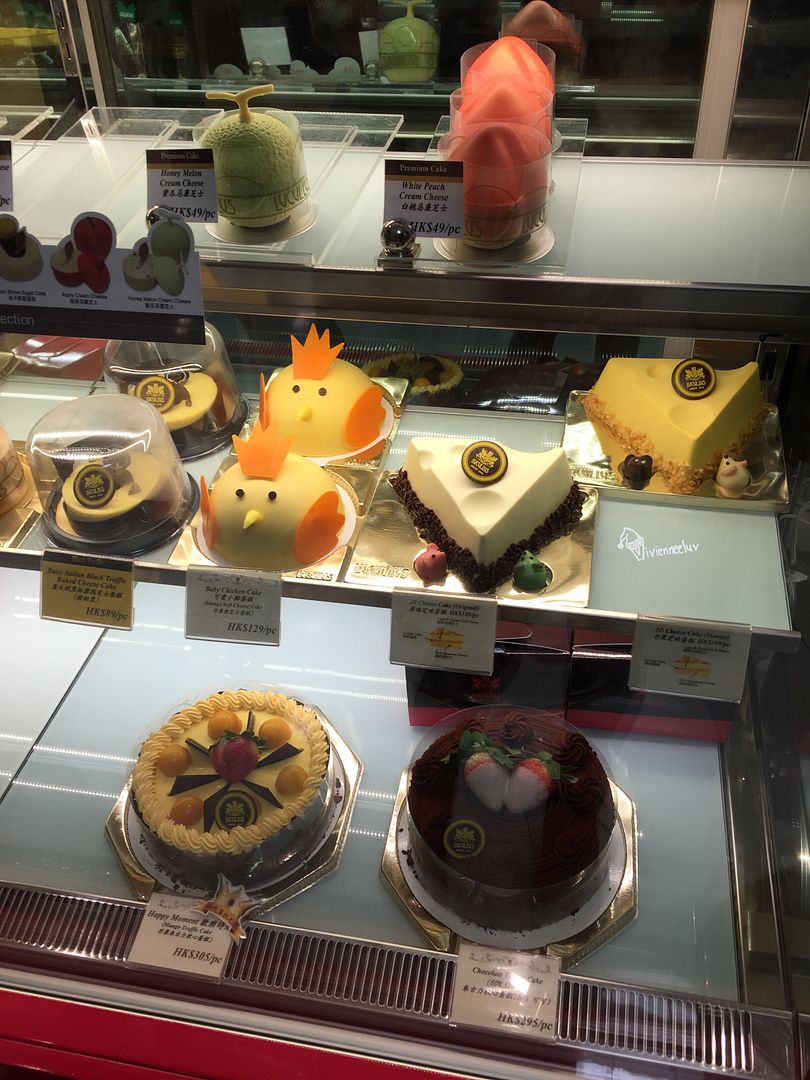 5.42pm: More shopping at Sogo and we came to Hello Kitty Le Petite Cafe which is only a takeaway store located at the basement of Sogo.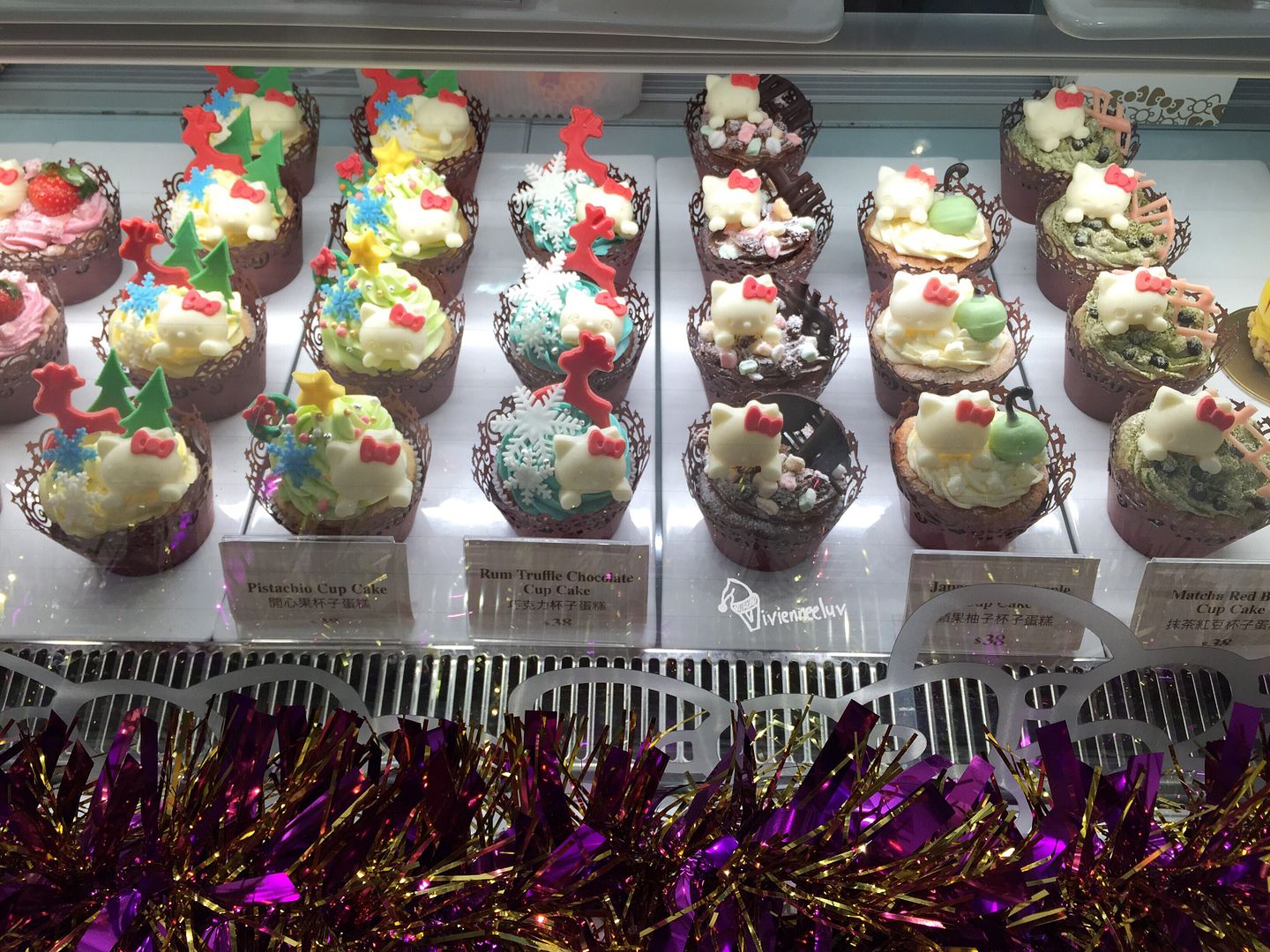 Everything in the display appeals to me. Wished I could buy everything!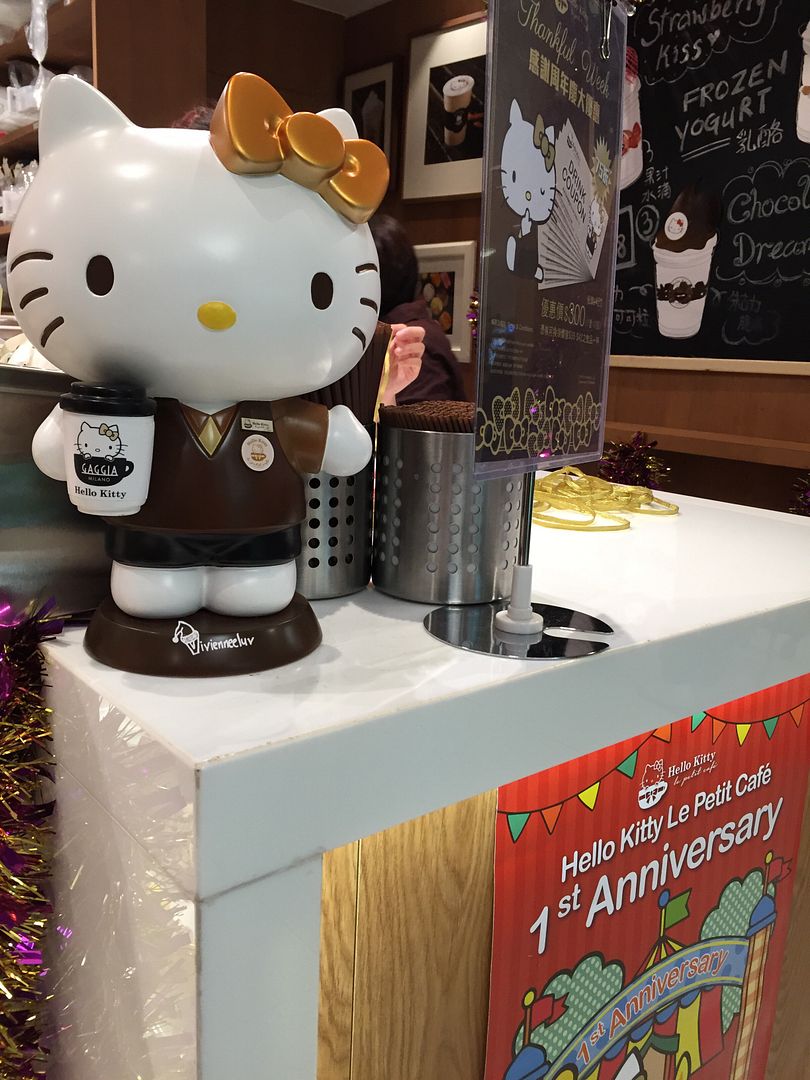 Earl Grey Ribbon Macaron HKD30 ↝ S$5.20
Raspberry Macaron HKD28 ↝ S$4.80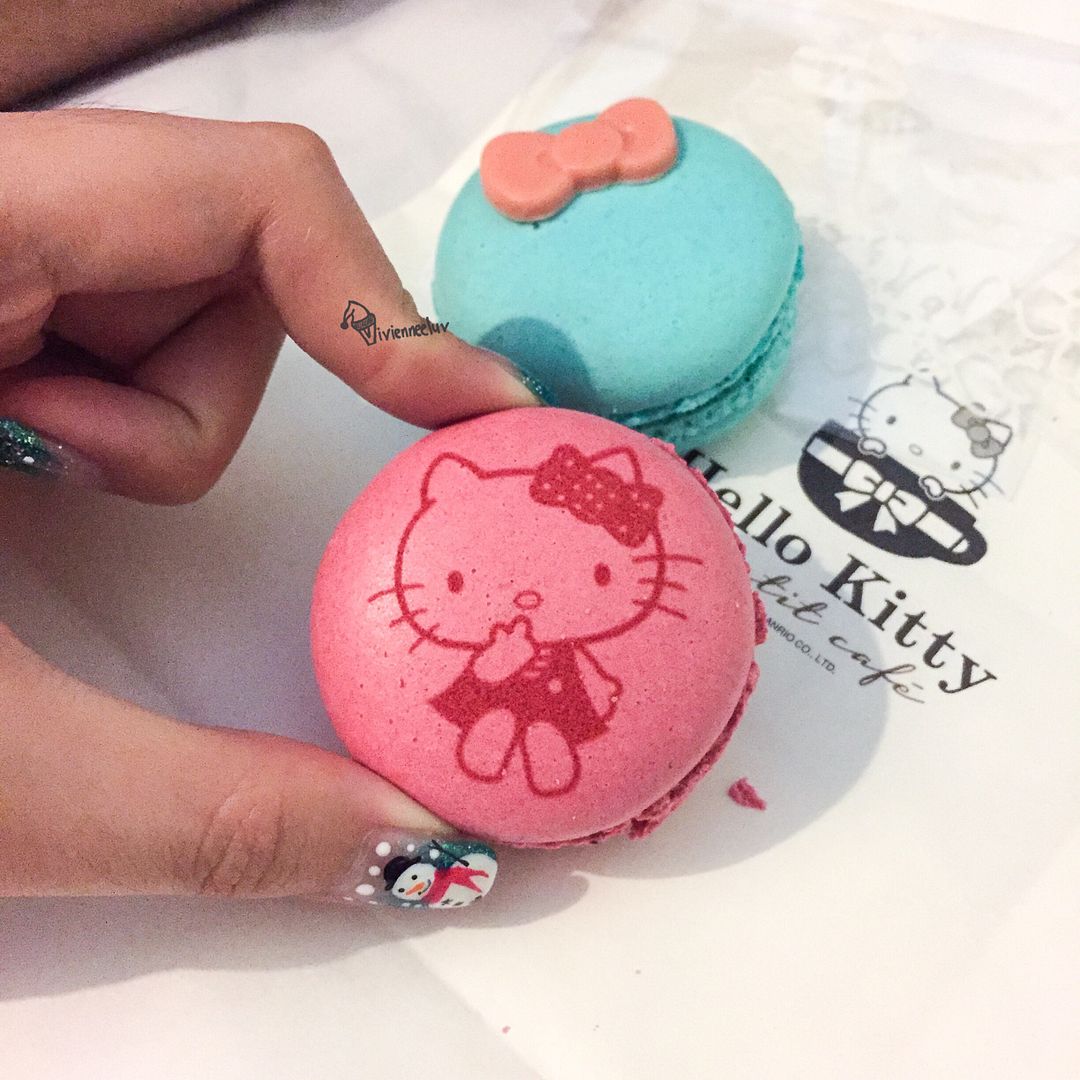 Even the ham is so cute!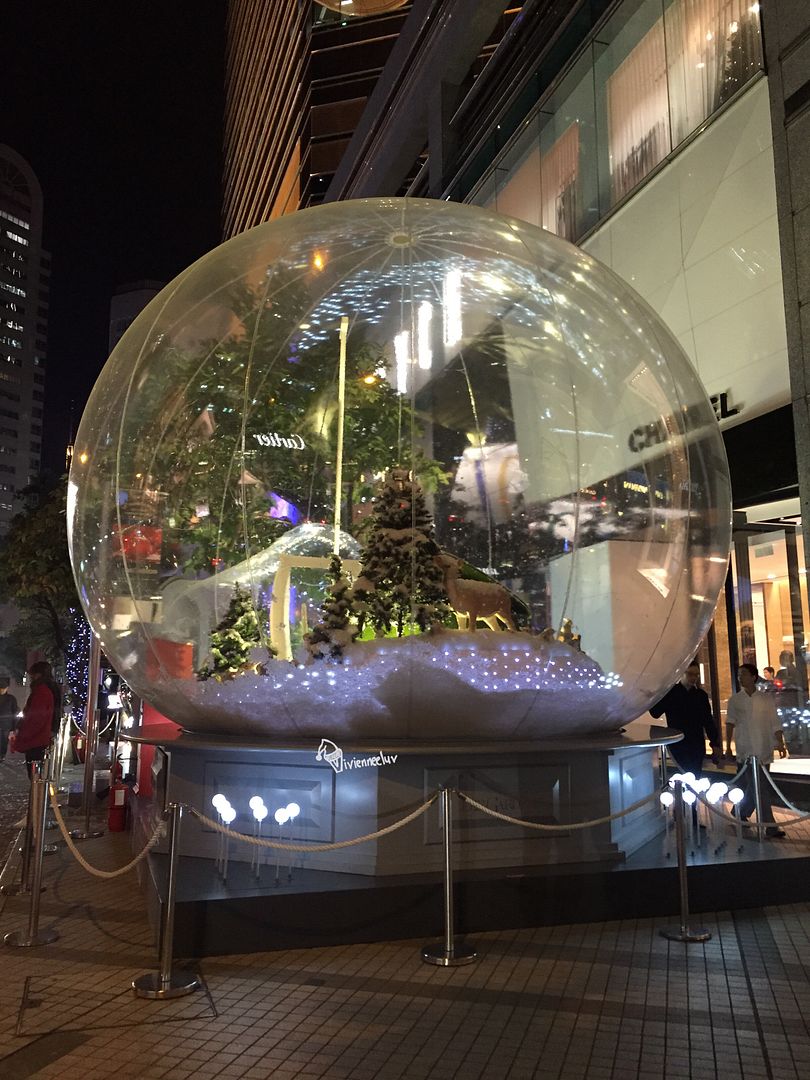 G/F, Highland Mansion, 8 Cleveland Street, Causeway Bay
6.41pm: Featuring my newly made Hong Kong friends, Tony & Sophronia!
Tony wanted to bring us for some Sichuan food but he is afraid that its not to our liking, so they brought us to a Bing Sutt instead. Such a cute name, and it is not listed on those tourist to-go places. I am lucky that we have them to bring us around.
A Hong Kong-er commented on my Instagram that she didn't even know there is this place. HEH proud to even win its own people. :p
Scrambled Egg & Ham with Butter Toast + Char Siew Spaghetti Soup + Tea set HKD44 ↝ S$7.60
The best Iced Milk Tea we had throughout these 7 days!
The eggs were good! Didn't really like the toast though.
A different kind of spaghetti, we called this Hong Kong Spaghetti.
Banana Pancake + Chicken Pie in Pea Soup + Tea Set HKD52 ↝ S$9
Sounds a little disgusting to me - pea soup but it taste great!
K & Tony who don't eat peas, also ate this, especially Tony who had many servings.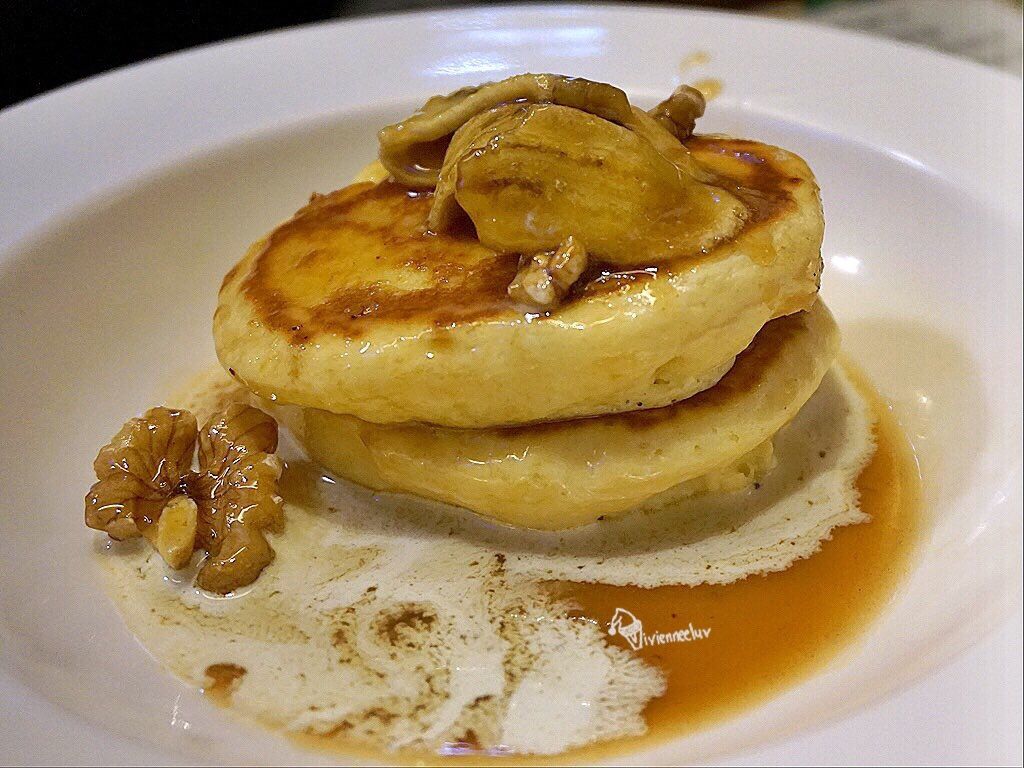 I think I don't need to say more, pancakes were soft & fluffy!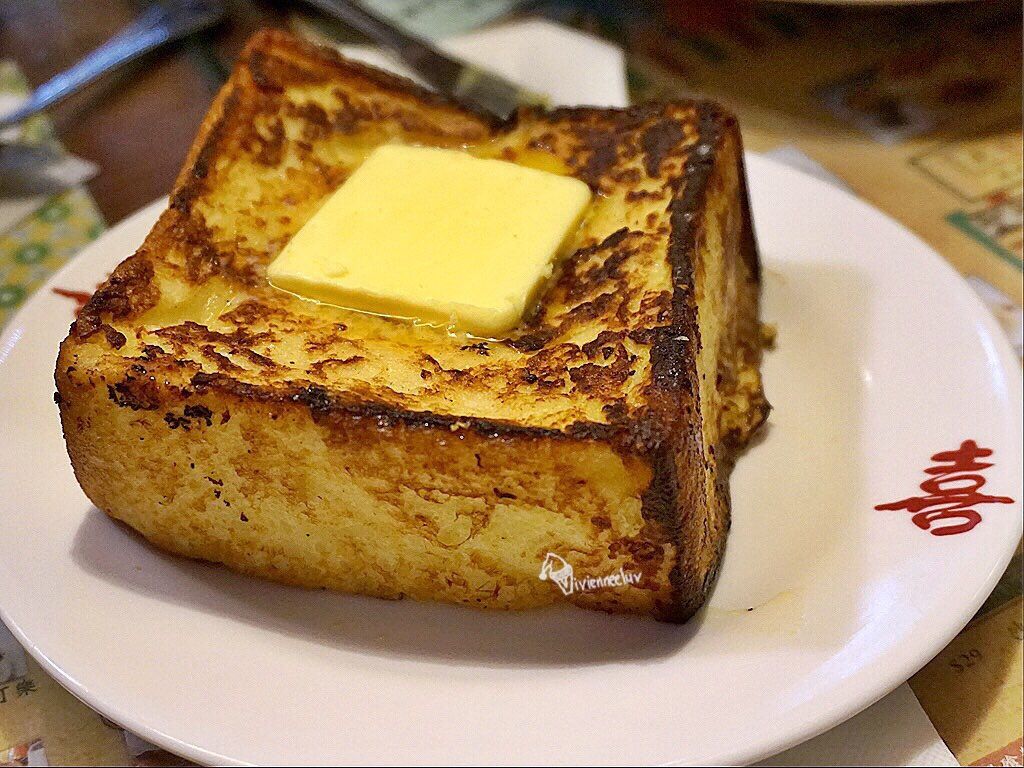 French Toast HKD32 ↝ S$5.50
Decent French Toast however, its not to both of our liking.
Nonetheless, thank you Tony & Sophronia bringing us here!
12. Via Tokyo
7.46pm: After dinner, they brought us to try Via Tokyo! I have heard so much of these back home, we definitely have to give it a try!
It was full house when we arrived, we waited a while before we found seats at the communal table.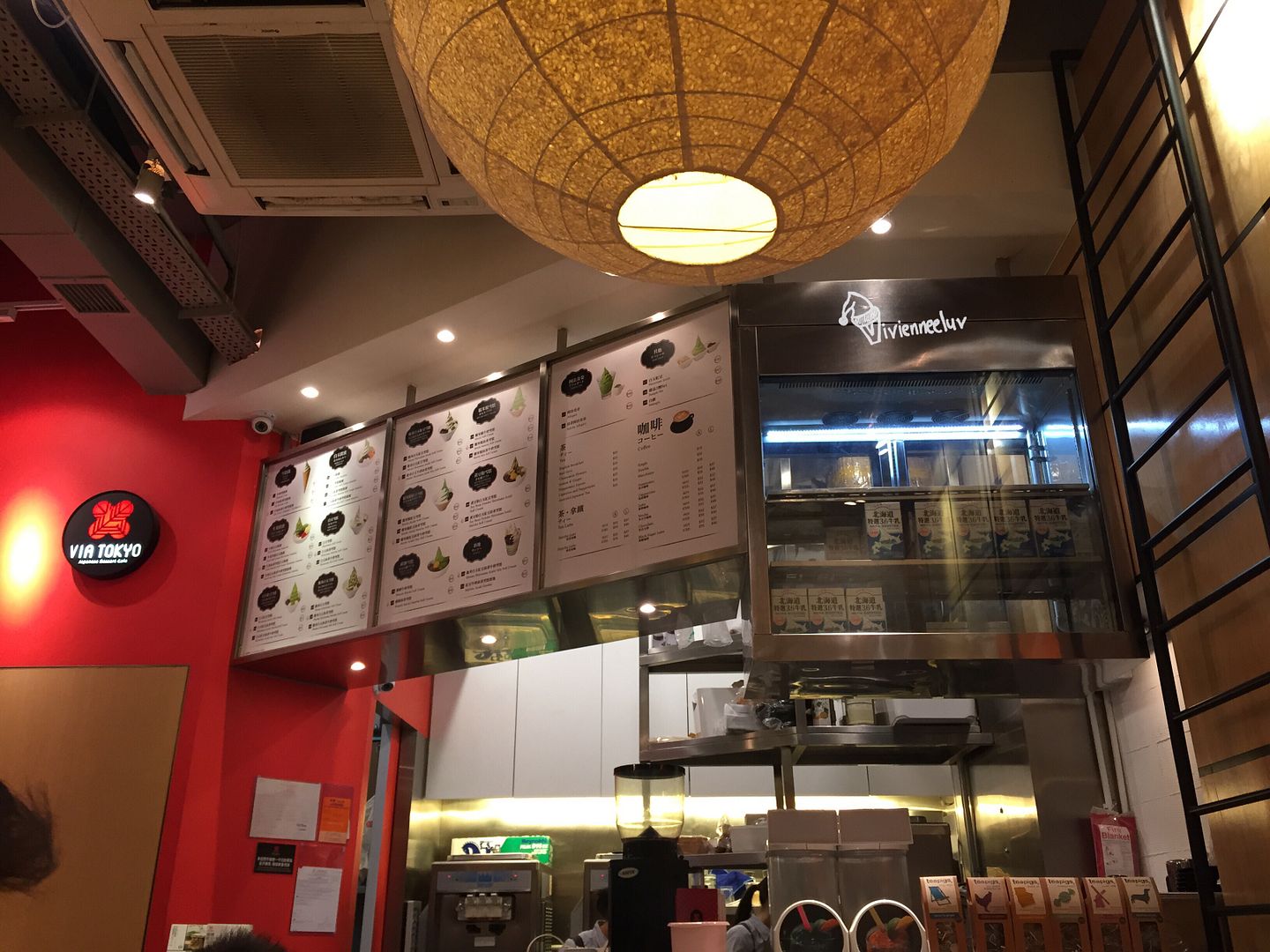 Genmaicha Soft Serve
I had missed Houjicha, so Tony order Genmaicha for us instead. It was good!
Matcha Affogato HKD45 ↝ S$7.75
Velvety & creamy, but taste wise we still prefer I Cremeria's.
After pouring in the matcha latte.
Thank you Tony for the treats!
8.58pm: We were so stuffed, we officially surrendered. So Tony & Sophronia showed us around.
This is taken outside Cafe R&C, which we decided to give it a miss. If you know the famous blue drink here, is actually only milk with no taste. Only perfect for taking pics, so K & I decided that we save our moolahs for other food. :P
9.03pm: This was right beside Via Tokyo!
Sophronia said that this is the most famous egglet (but it was closed, so we didn't get to try). I have to eat this the next time round!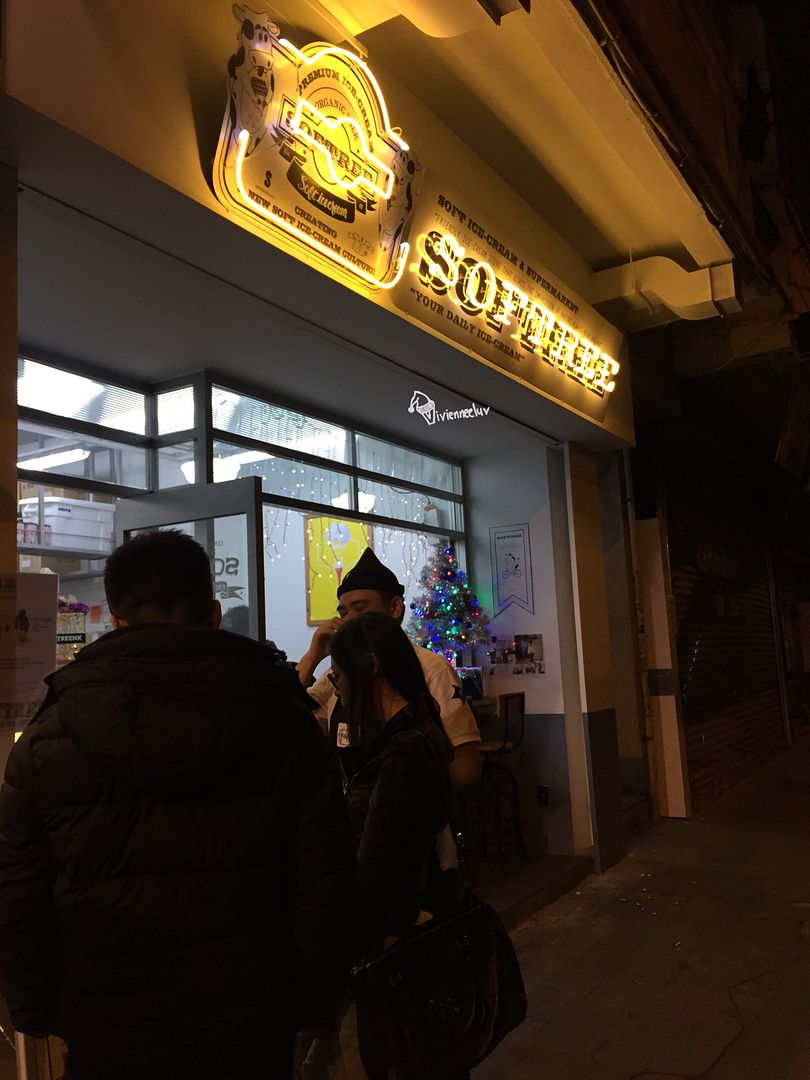 9.05pm: Softree is also in the vincity.
Lots of good food here! Can spend half a afternoon hopping here. These few shops are literally a few doors away from one another.
13. I Cremeria
9.28pm: Back here as Sophronia wanted to try. See the difference in the crowd. We judged too quickly earlier on, we apologise.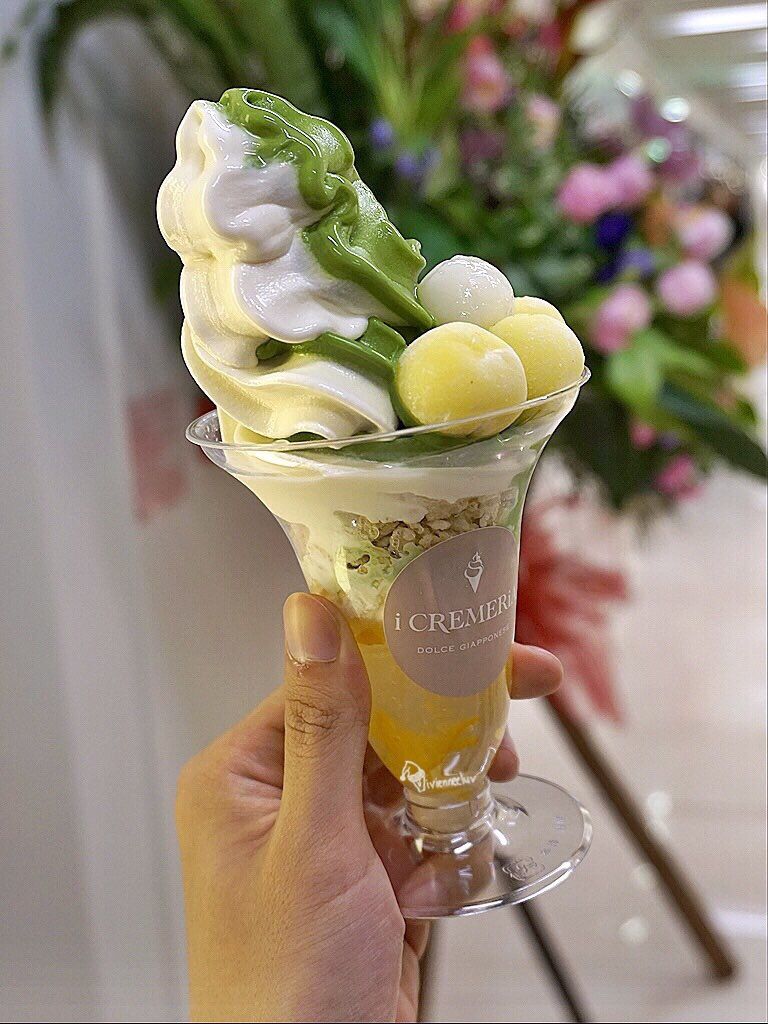 Yuzu Matcha Animitsu Soft Cream Parfait HKD56 ↝ S$9.70
They said this kochi yuzu balls and shiratama is super chewy!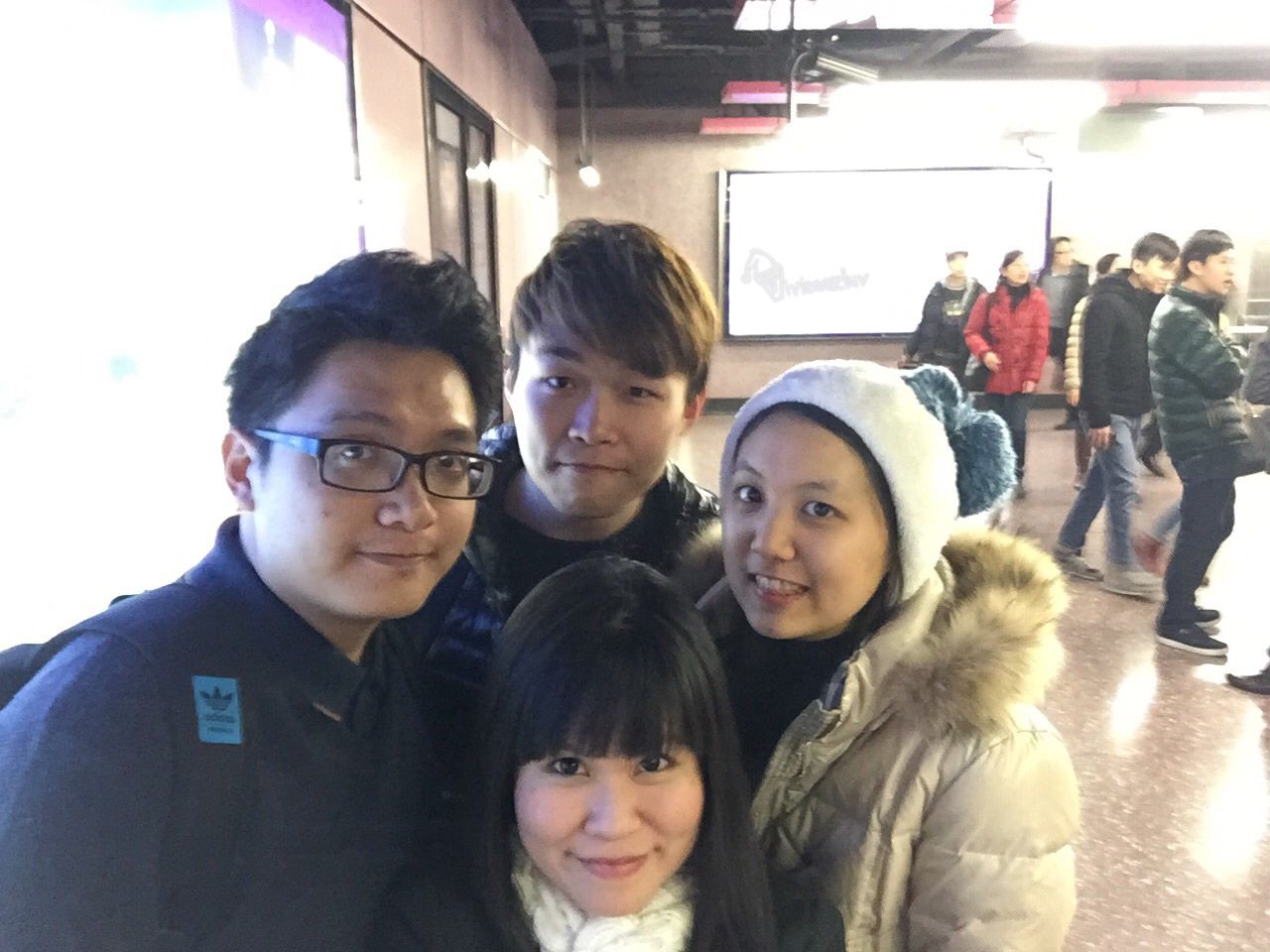 Lastly, whipped out our selfie stick and took a pic in the MTR station. We were saying bye to one another and realised ''we didn't take a pic together!''.
So its in the MTR LOL! Thank you for the wonderful memories, although short. Till the next time! <3