Din Tai Fung
Outlets
Its another new year at Din Tai Fung! Still remember last year's lohei session with Ah Boys to Men. Time indeed flew pass quickly!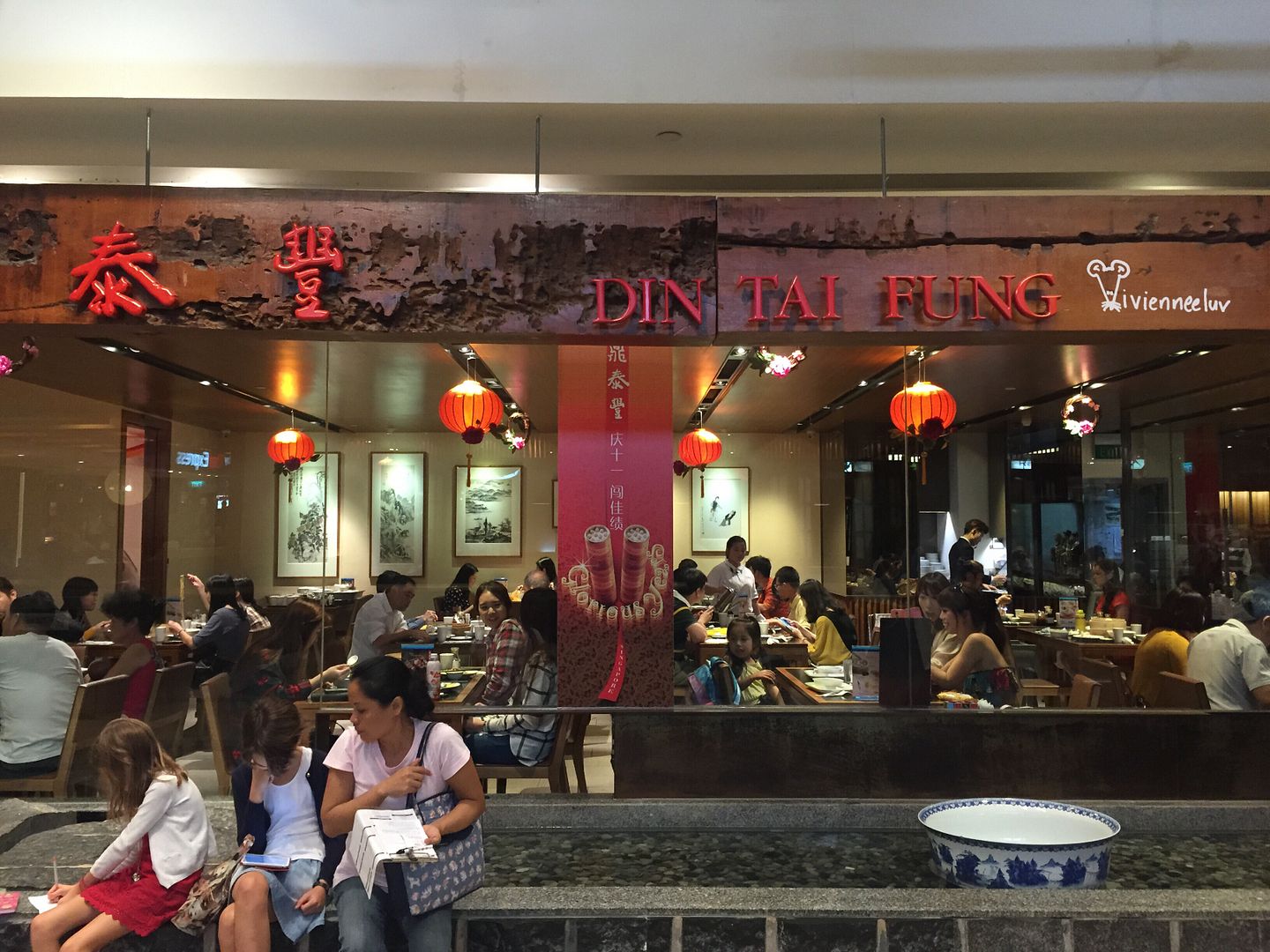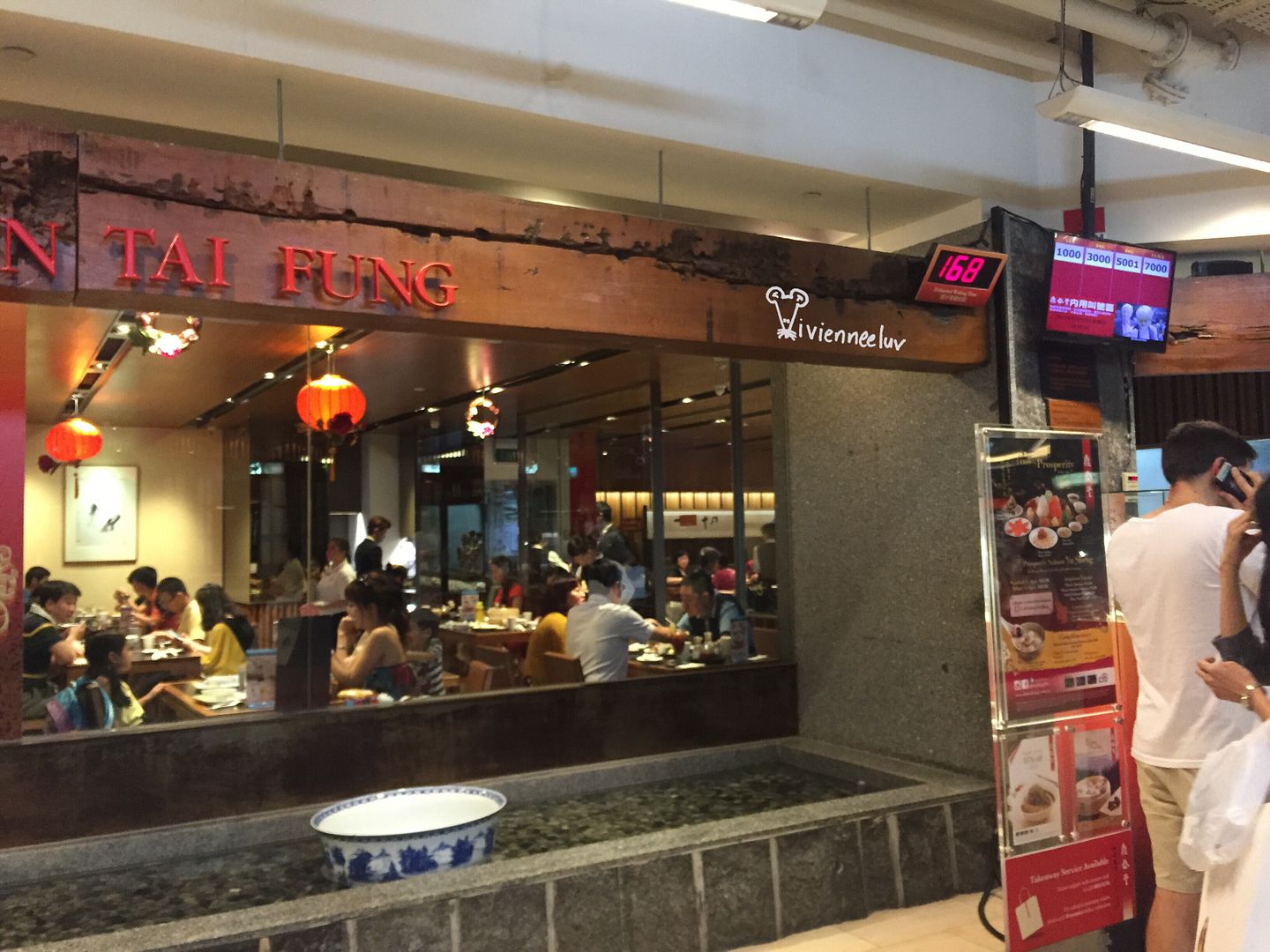 We were talking about how long the queue is at all Din Tai Fung's outlets every time despite having so many outlets in Singapore already! Its the same reason for everybody as well as us, that keeps us going back again and again….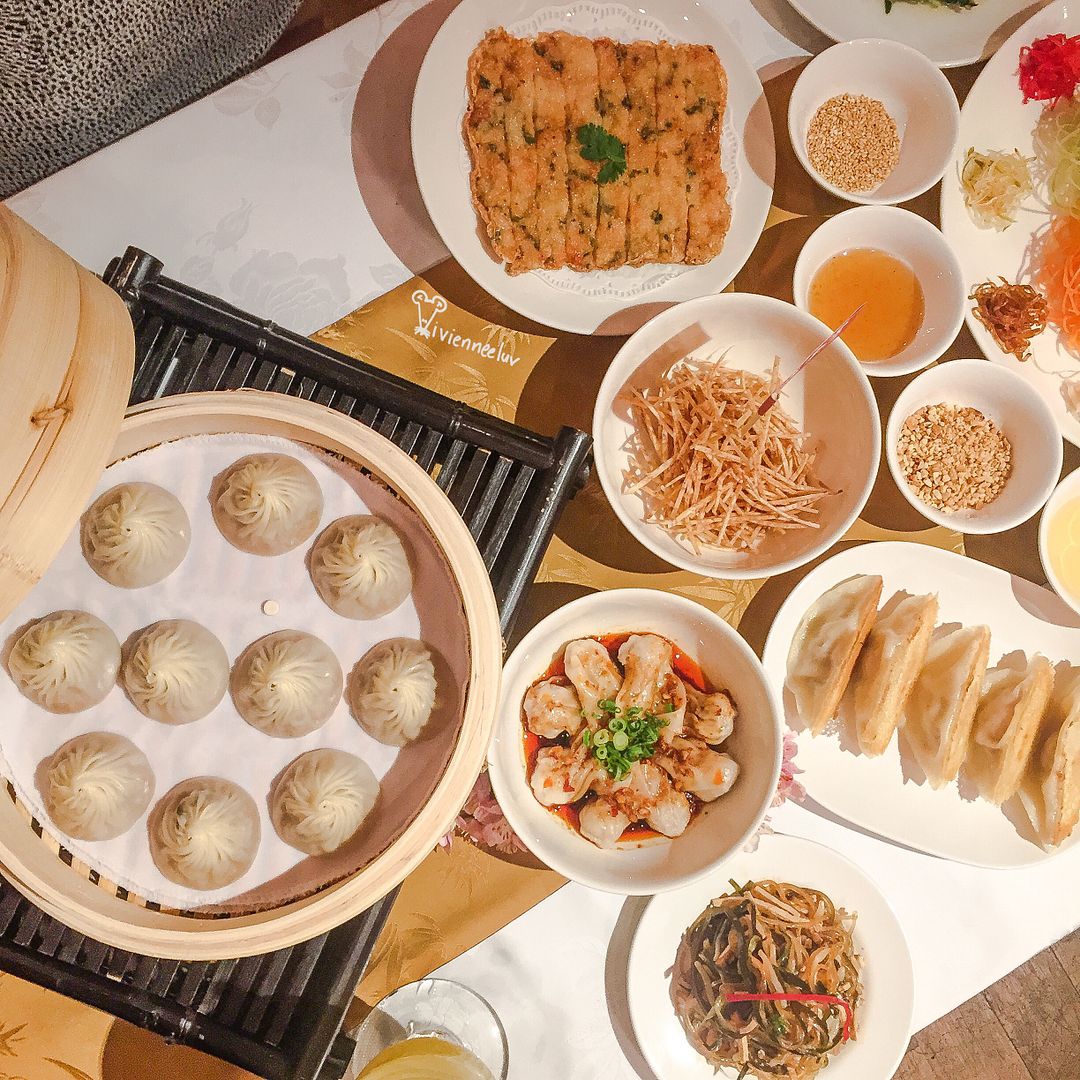 Its the awesome food! K and I had always commented how standardise the food are. No matter which outlet you go to, the food taste the same across all outlets, unlike other restaurants.
Greeting cards from Din Tai Fung to me and sista Bee Bee.
The pollen of the flowers are actually our favourite Xiao Long Bao!
Chopsticks different from the rest, specially for VIPs.
1. Drinks
Din Tai Fung introduces 2 new drinks!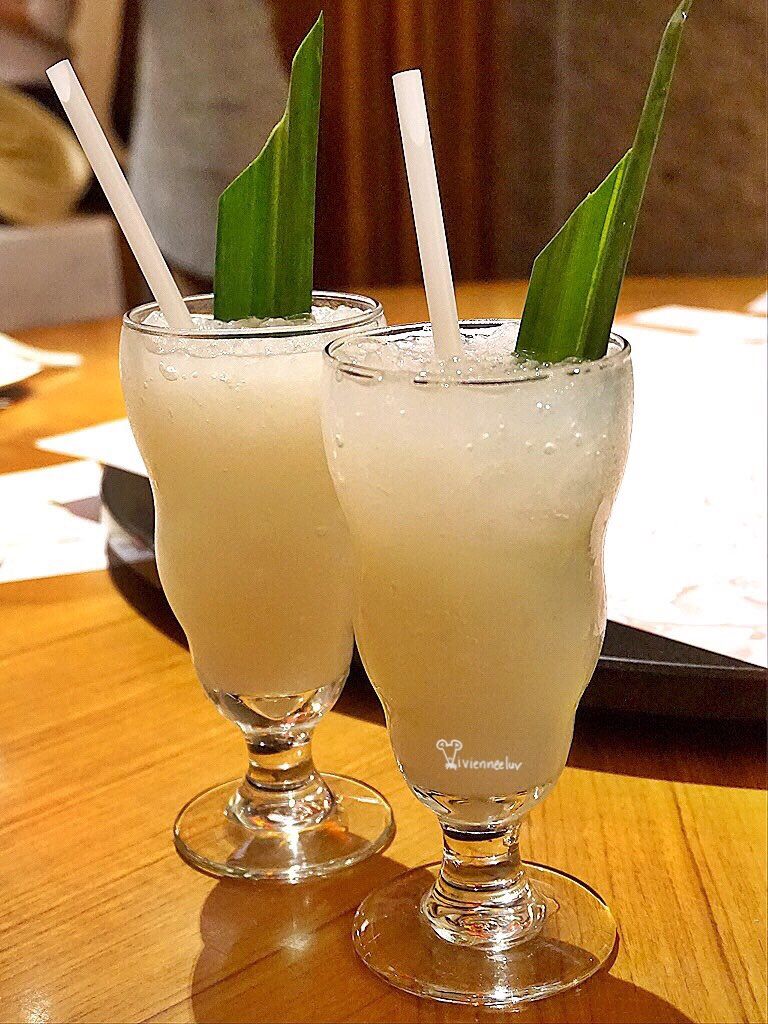 Coral Seaweed Barley Drink
It has crunchy coral seaweed, we cannot stop sipping it.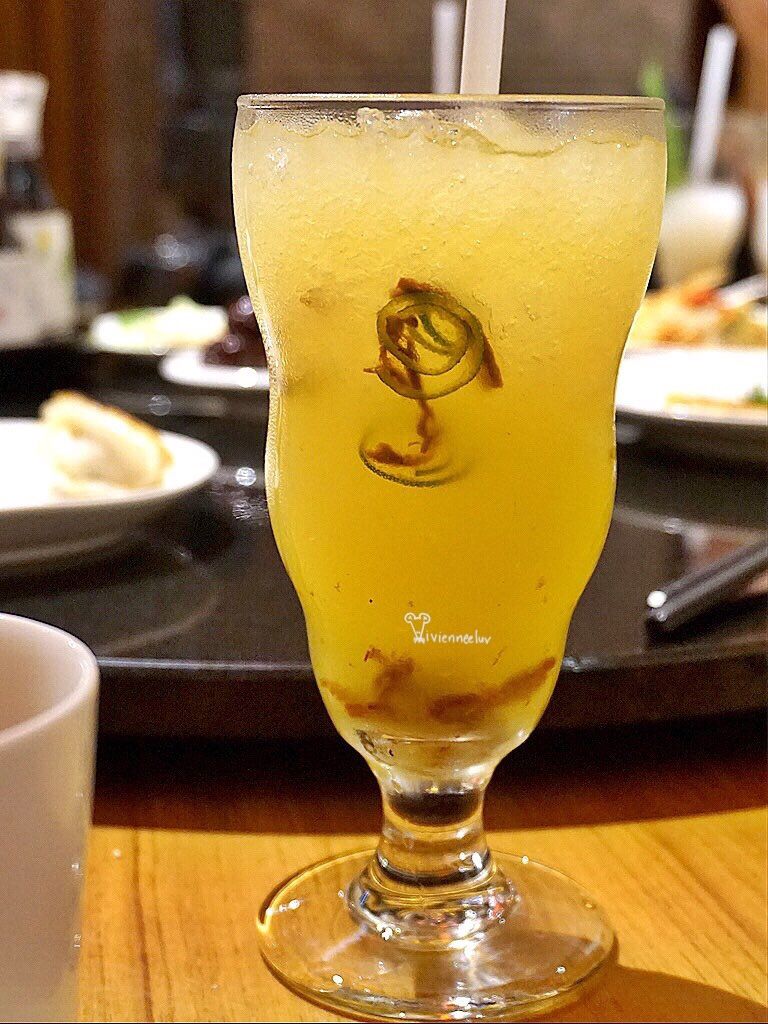 Iced Sour Plum with Kumquat Juice
Served to us in between the dishes, really perk us up, cleanse our palate before more food.
2. Food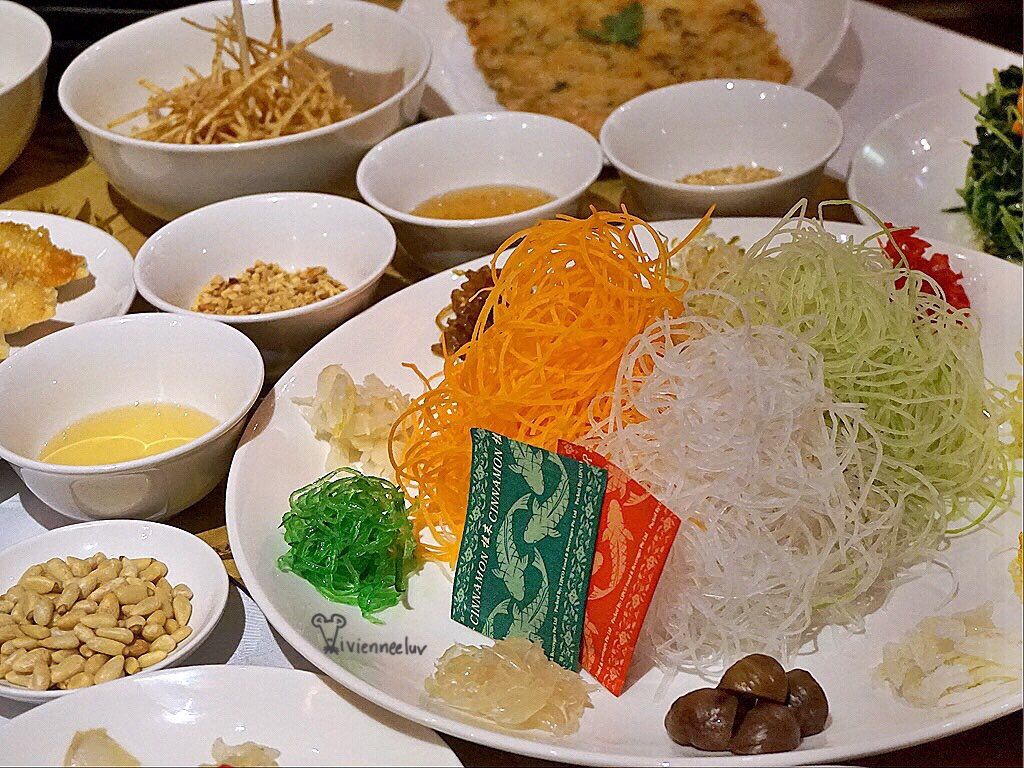 Prosperity Salmon Yu Sheng S$32.80 (serves 2-3 pax) / S$48.80 (Serves 4-6 pax)
Available from 26th Jan to 5th March 2015. Dine-in and takeaway.
Citibank cardholders get to enjoy 15% discount on Yu Seng (excluding top-up ingredients)
Din Tai Fung's classic yu sheng topped with Norwegian smoked salmon has returned in this new year! What I like best is the Tian Jin roasted chestnuts that signify success and strength.
There is the usual jellyfish, crispy yam (to replace our usual keropok), fresh pomelo pulp, white radish to signify luck and longevity, finally drizzled with Din Tai Fung/s homemade sweet and tangy plum sauce. So refreshing!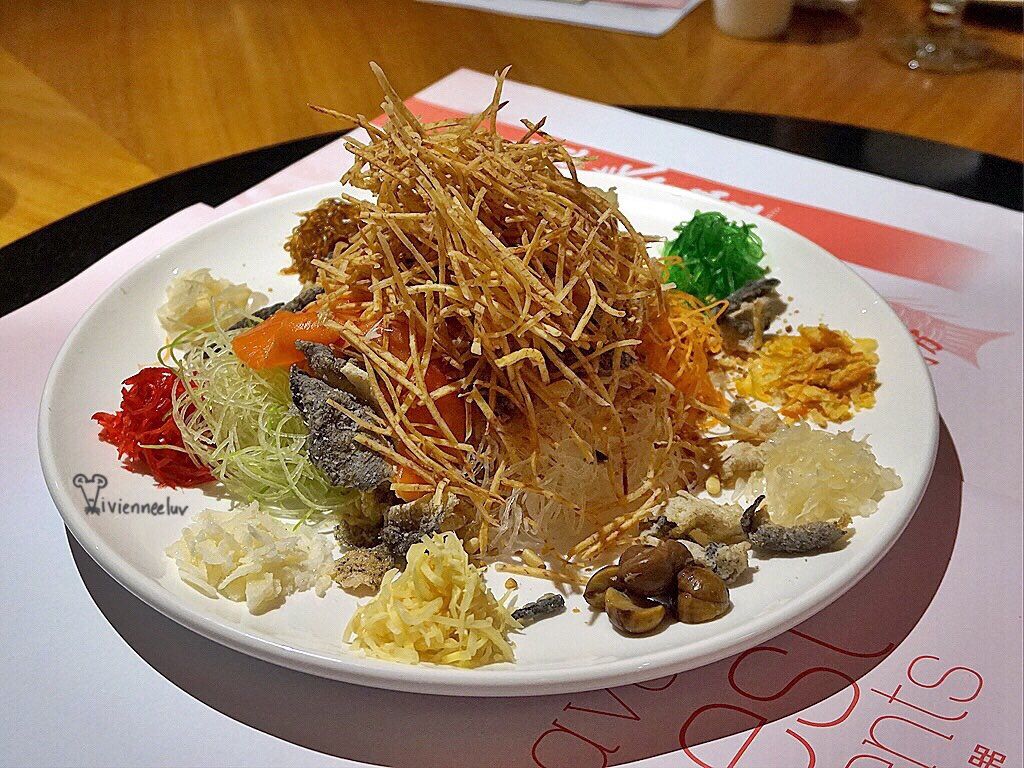 You can also top up ingredients such as:
Superior sliced Australian Abalone S$13.80 per serving
Fried Salmon Skin S$4.80 per serving
Sliced Smoked Salmon S$9.80 per serving
Crispy Yam Strips S$3.80 per serving
Pine Nuts S$2.80 per serving
Oriental Salad in Special Vinegar Dressing 小菜 S$4.00
A simple and refreshing chilled starter comprising a mix of julienned seaweed, bean sprouts, chilli, beancurd strips and rice vermicelli tossed in an appetizing light tangy dressing.
Red Dates with Glutinous Rice 红枣圆 S$4.80
Enjoy a healthy and light starter with these fragrant red dates that are generously filled with steamed glutinous rice fillings. If you love red dates, I am sure this is the one for you. I popped one into my mouth, its like nian gap red date. Chewy chewy texture with the mouth full of red date taste. Its sweet too!
Sliced Duck in Crispy Spring Onion Pastry S$7.30
Spring onion gave this appetiser an extra fragrance and the pastry is fried to a crisp.
Truffle Xiao Long Bao 松露小笼包 S$4.50 per piece
A paragon of fine taste, enjoy this award-winning steamed dumplings laden with the finest truffles. Served only to foreign dignitaries and very special guests in Taiwan, bask in the fine aroma of truffles, they are now available at ALL Din Tai Fung restaurants islandwide.
My first time trying this truffle xiao long bao, can you see the slices of truffle? I would prefer the truffle taste to be stronger, I believe it will be just right for people who dislike strong truffle taste like my dear old boyfriend.
Oriental Wantons with Black Vinegar and Chili Oil S$7.80
I had tried many of these Hong You Chao Shou in different chinese restaurants, my favourite is still from Din Tai Fung, and it is the must-order dish for me & K. Chili Oil and vinegar is just right!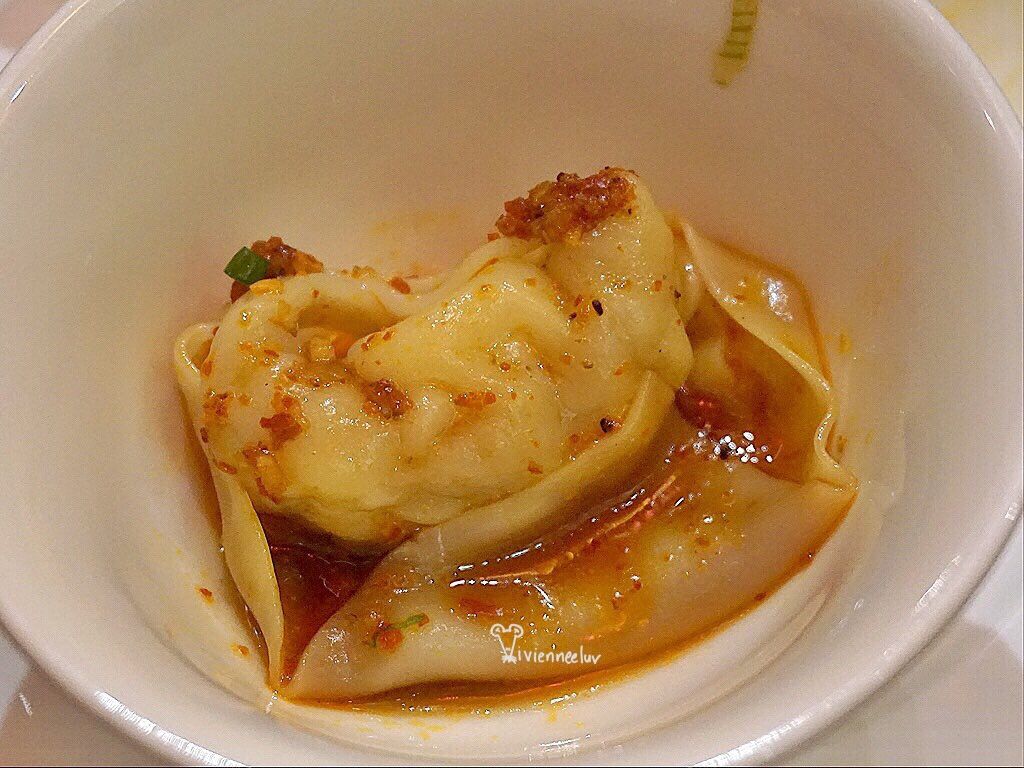 Taiwan Shrimp and Pork Oriental Wantons with Spicy Sauce
Only launching in March 2015, we were honoured to try these that day. It is gyoza-shaped in more like ma-la sauce compared to the Hong You Chao Shou above. I prefer the former as this is spicier.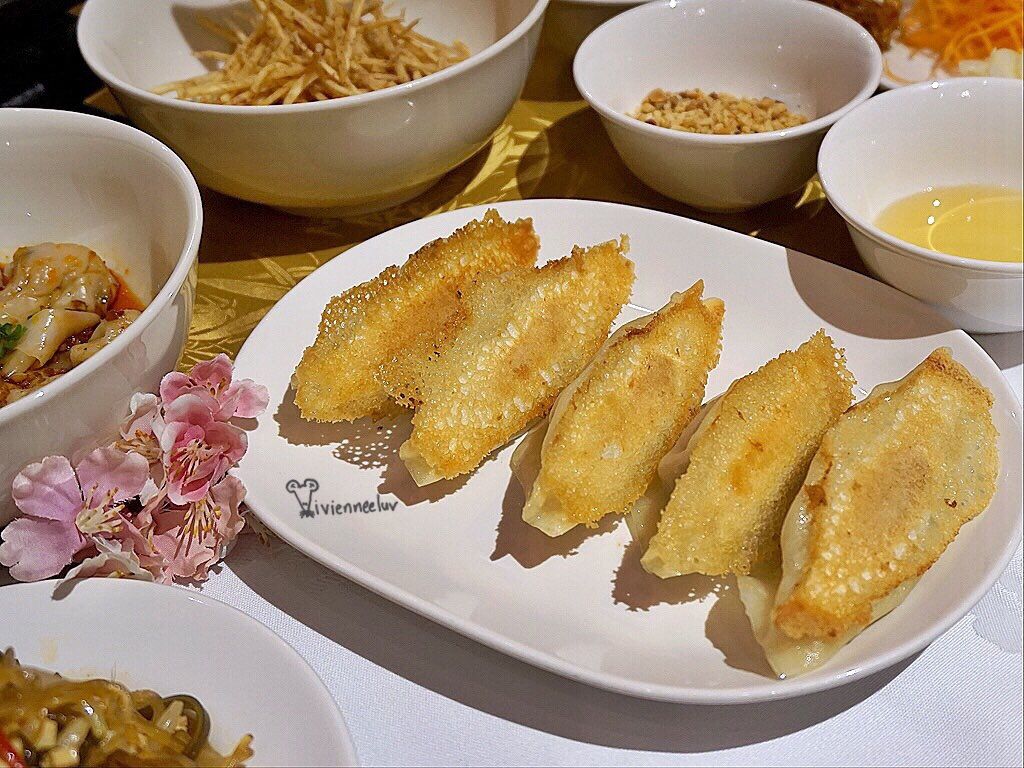 Pan-fried Shrimp and Pork Gyoza
New item on Din Tai Fung's menu!! Tender and juicy filling wrapped in golden crispy skin on 1 side, and soft dumpling skin on the other.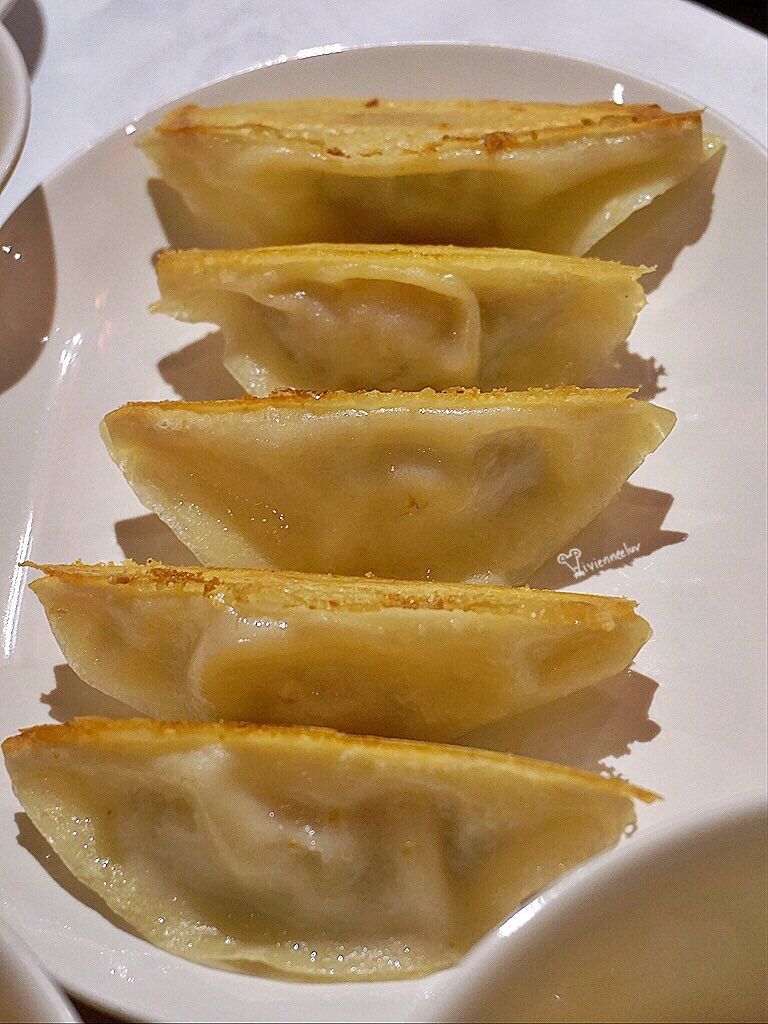 Only available at Din Tai Fung: Paragon, Resorts World Sentosa and Marina Bay Sands.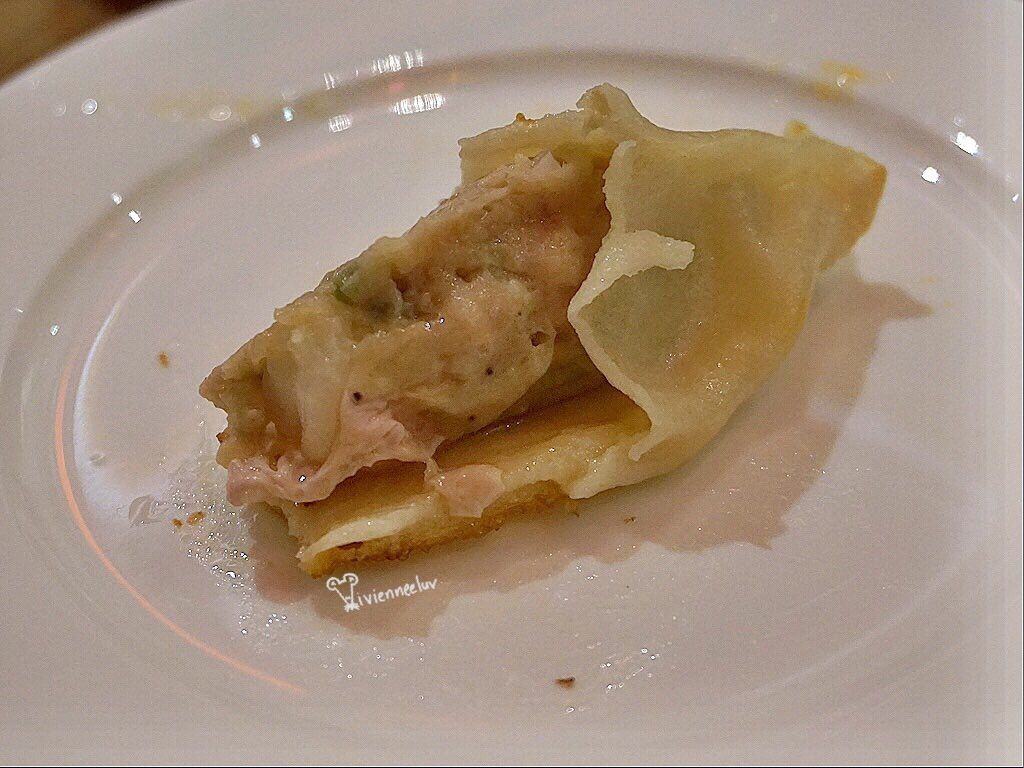 Tried to bite it nicely to show you whats inside but I guess it didn't turn out that appetising.
Crispy Golden Prawn Pancake 酥脆腐皮虾饼 S$9.30
Consisting of fresh prawns wrapped in a delicate layer of bean curd skin and deep-fried to perfection, the Crispy Golden Prawn Pancake makes a scrumptious side dish that will leave one coming back for more.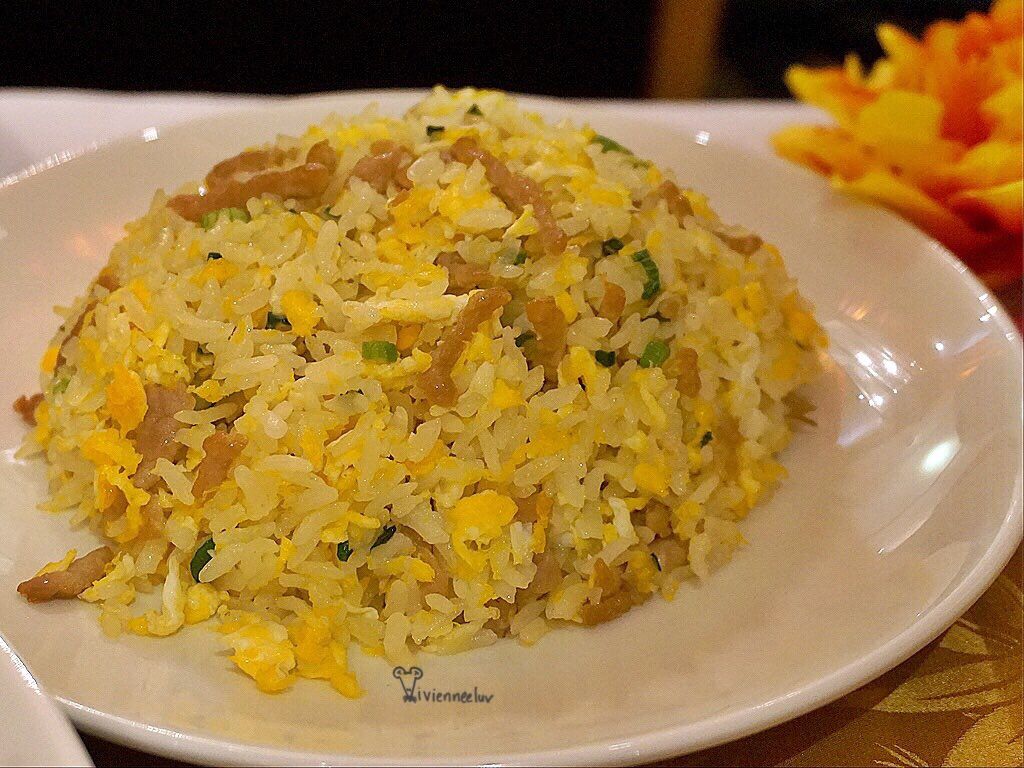 Fried Rice with Shredded Pork and Eggs 肉丝蛋饭 S$9.80
A classic dish comprising simple ingredients such as rice, shrimps, eggs and spring onions. Every grain of the premium Taiwan pearl rice is coated with egg and stir-fried with minimal seasoning so that the natural fragrance of the eggs and spring onions shine through.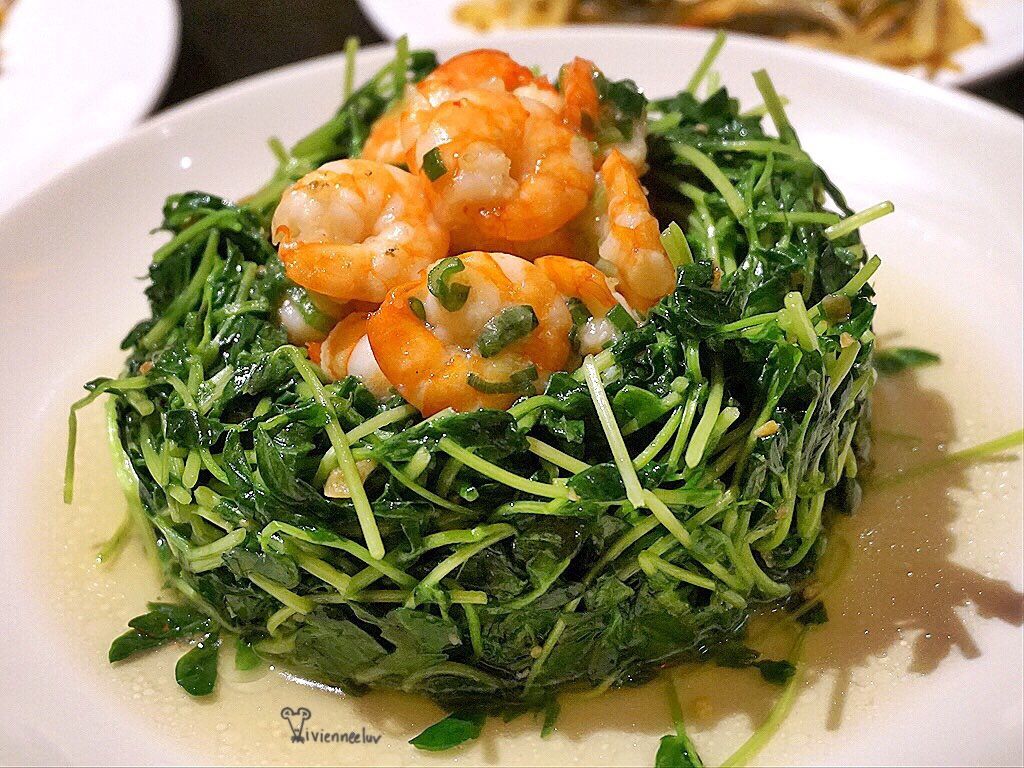 Stir-fried Dou Miao with Garlic 虾仁豆苗 S$15.00
A deceptively modest dish made with only premium young, tender shoots. Every batch of specially selected vegetables is almost identical in length and quality, and is trimmed with precision before being tossed in the wok with just a teaspoon of sunflower oil, bringing out the natural sweetness of the vegetables, and topped with crunchy fresh prawns, we need a second serving.
Steamed Chinese Style Layered Cakes S$3.50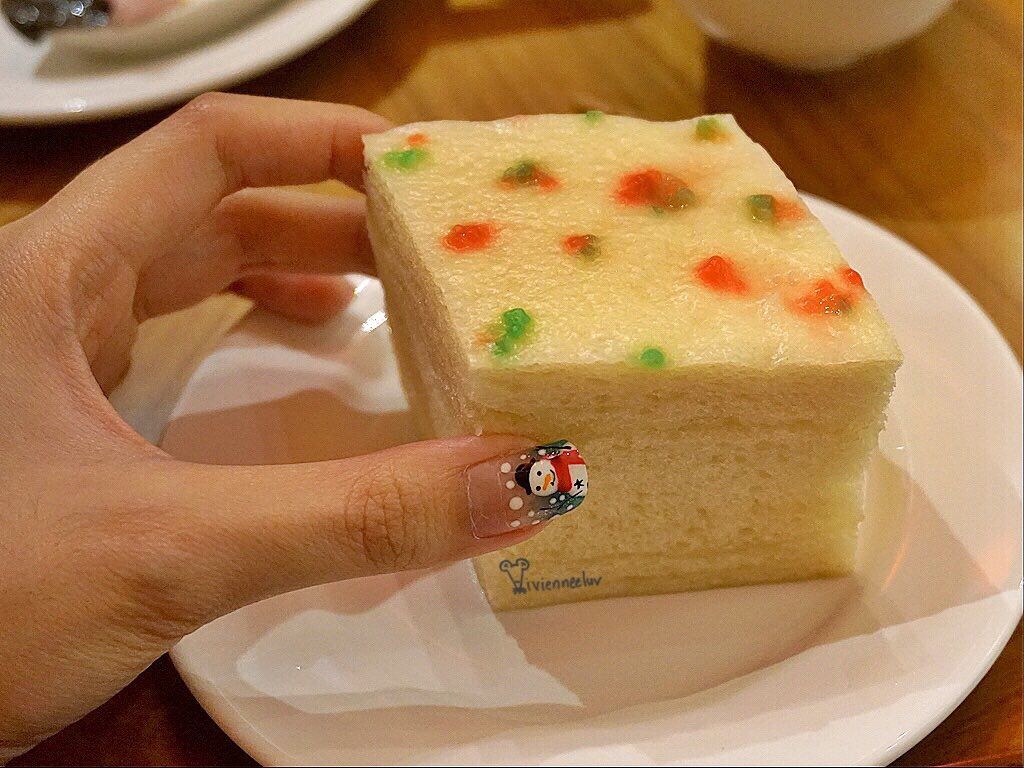 It was really soft when it was served to us, however after waiting for picture taking and all, it turned cold and slightly hardened. My first time trying this after so many years (my uncle's family loves this so when I dined with them, I tried this YEARS back), its still not to my liking. Still prefer Yam Dumplings!
3. Desserts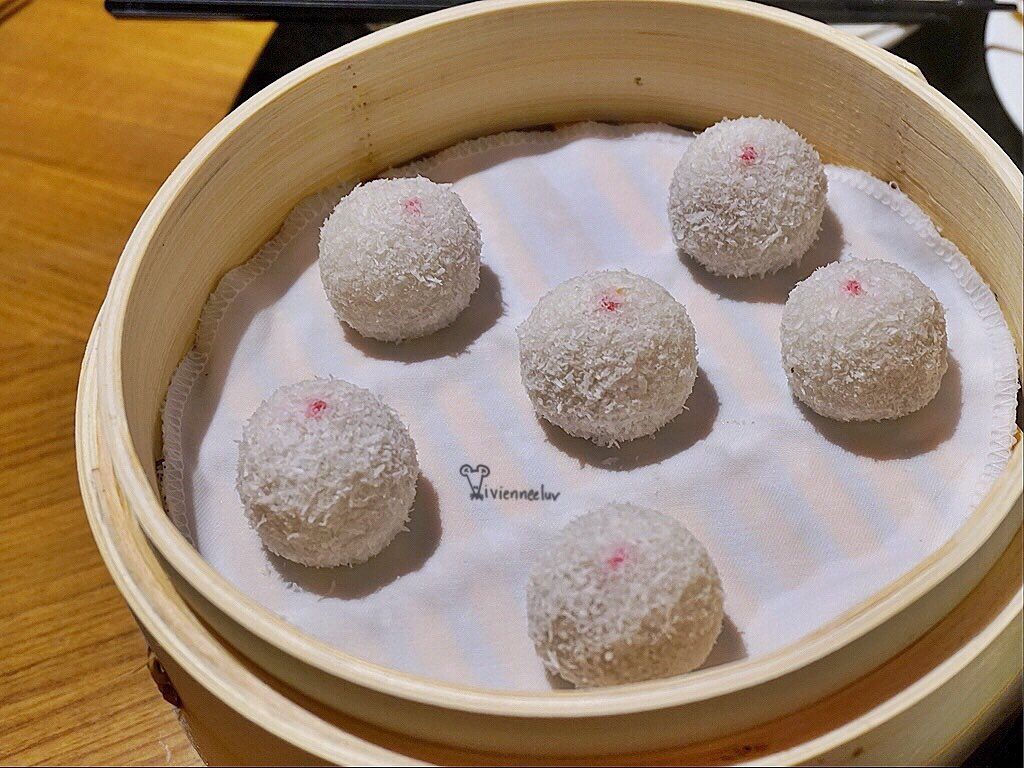 Fragrant Peanut Dumplings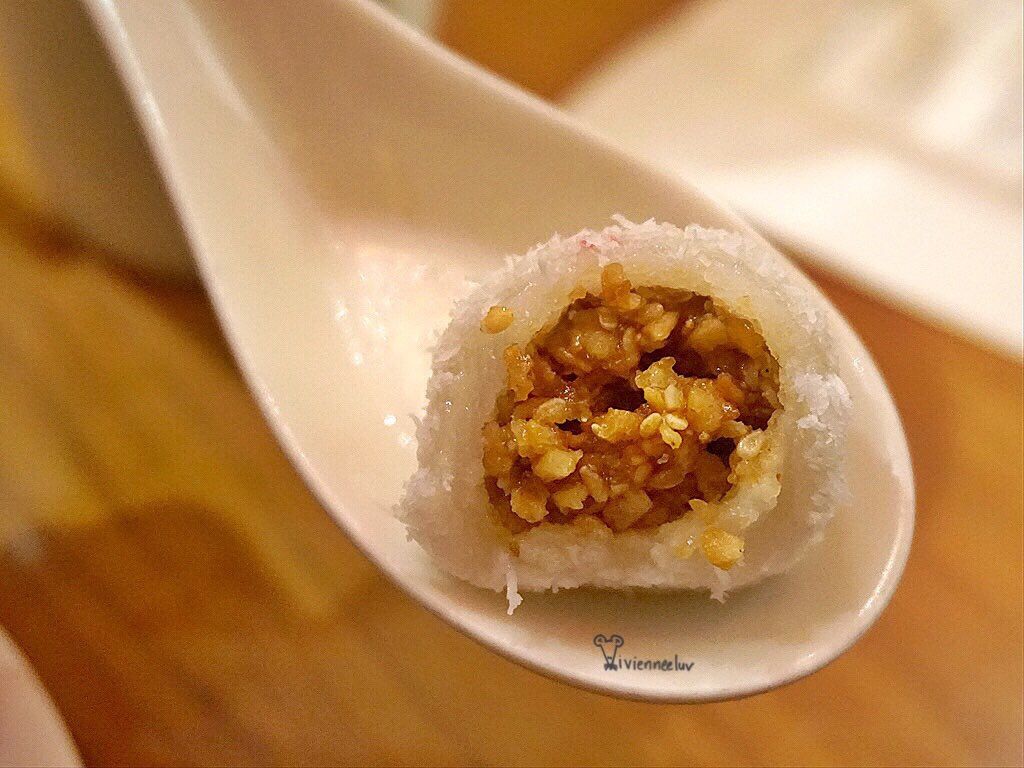 When this whole tray was served to our table, there is a strong coconut fragrance. Looks like ondeh ondeh to me, I picked up one and bite into the soft mochi skin, covered with grated coconut, the filling is peanut but feels a little too dry for my liking. But the peanut filling is good!
Nikki and I expect a flowy peanut sauce, that would be perfect!
Peanut and Black Sesame Glutinous Rice Balls
Its off-the-menu and its specially exclusive for dine-in customers with a minimum spending of S$90 (citibank cardholders S$80).
Every CNY, my family and I will eat Tang Yuan, symbolises unity and complete.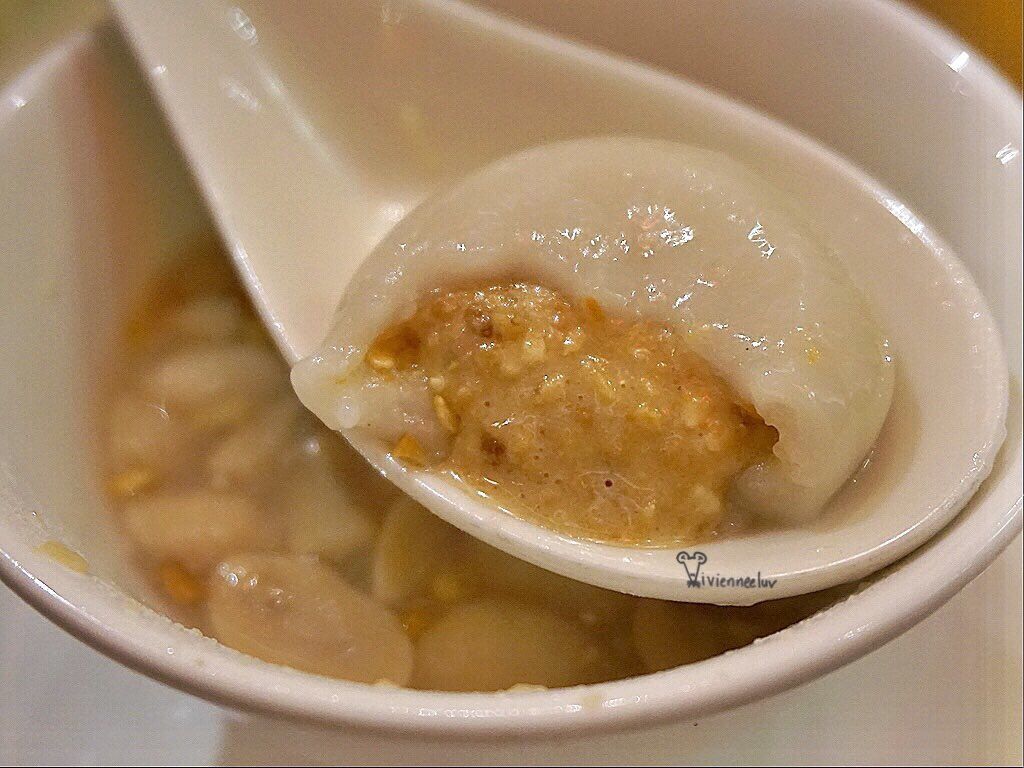 We need some oozing desserts and these 2 rice balls didn't disappoint us!
Soft rice balls but the skin didn't break easily, they passed our bite-test LOL! You know, we hate it when we bite into rice balls, and the filling ooze out from the other unbitten end O.O
We love them all! And the peanut soup added more fragrance to the whole bowl of dessert!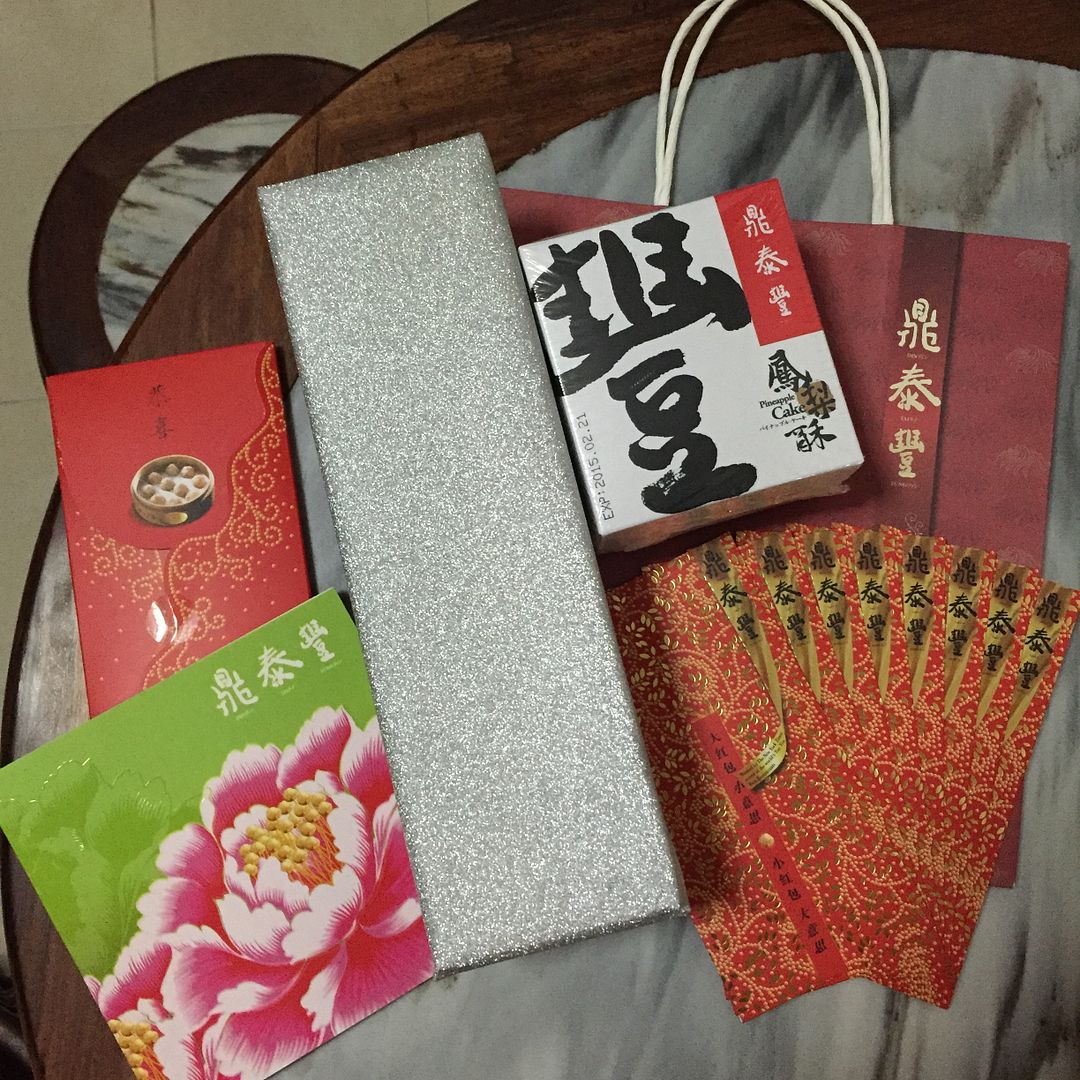 Top right corner: Taiwan SongShan Pineapple Cakes S$7.50 (3 pieces) / S$23.80 (10 pieces)
These freshly baked treats are filled with Taiwan's SongShan pineapples, which are famous for their rich fragrance and low acidity. Free of preservatives (cannot keep too long) and trans-fats, this is definitely a perfect guilt-free gift for your family and friends!
Bottom right corner: Limited Edition Din Tai Fung's Red Packets while stocks last!
Mum love these and said its the nicest out of the ang bao packets she had this year, well, for me it doesn't matter because I am not married WOOHOO! With a minimum spending of S$60, bring a pack home!
Thank you Din Tai Fung having me!