Available at all major supermarkets.
Promotions from now till 28th Feb 2015:
Buy three bottles of Dancing Chef™ Suki Dipping Sauce at $6.95 (Usual Price: $2.85 each)
Buy three packets of Dancing Chef™ cooking pastes at $6.95 (Usual Price: $2.85 each)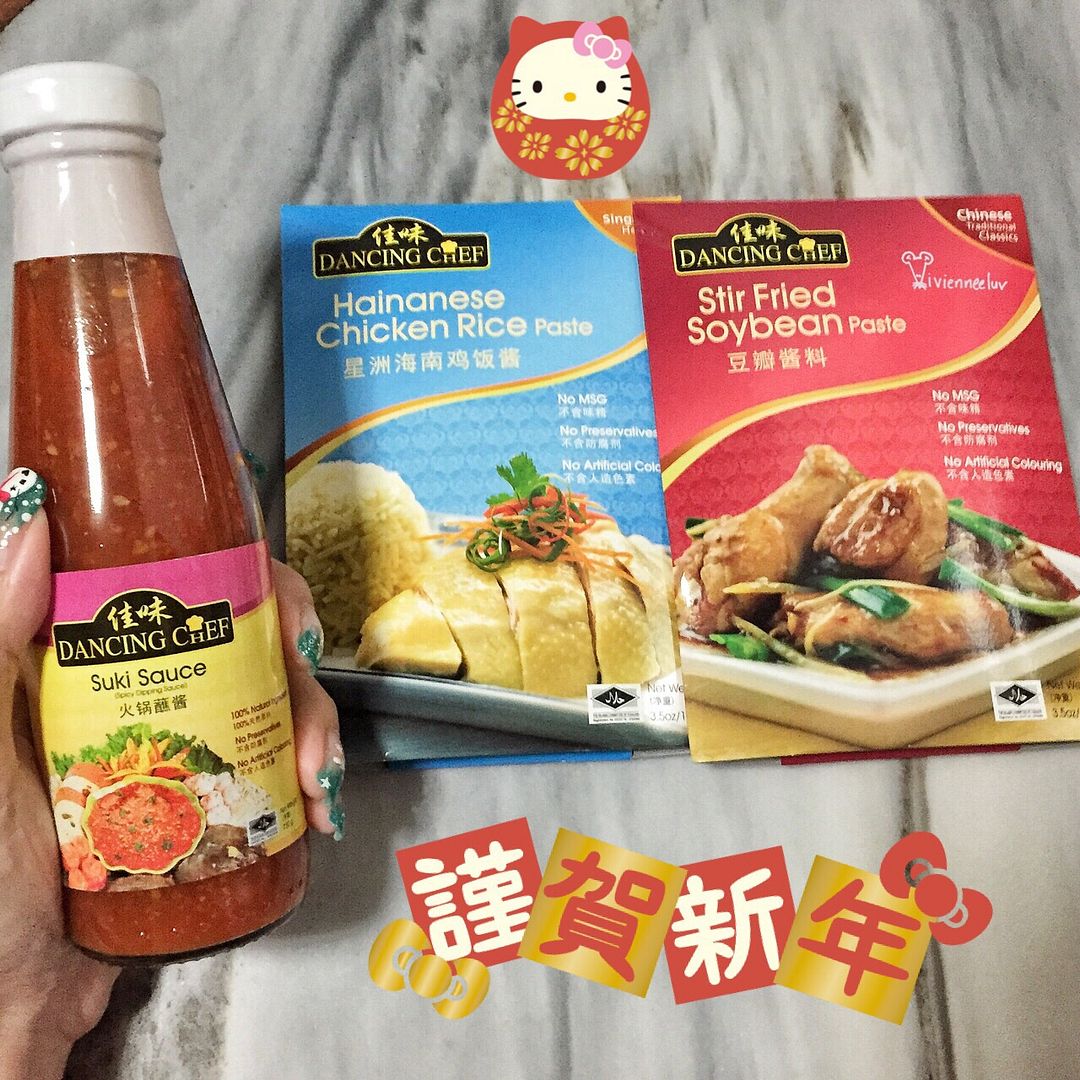 Received these sauces just in time for me to whip up something for my family especially when CNY is approaching. Time to step into the kitchen after quite a long while.
D-l-Y your own exquisite feast with a wide range of Dancing Chef™ cooking pastes and Dancing Chef" Suki Sauce enlivens your steamboat dinner.
Chinese New Year is a time for reunion dinners and family bonding. This year, why not skip the long queues and hassle of making reservations? Be your own master chef and prepare special dishes easily at home with a wide range of Dancing Chef™ ready- to-cook products.
Each packet of paste is convenient to use — simply use it to season or marinate your ingredients. Trust me because I can whip up a chicken rice!
All Dancing Chef™ cooking pastes contain no artificial colouring, preservatives or MSG and hence are a healthier choice for everyone in the family.
If you are planning to have a steamboat dinner this Chinese New Year, be sure to stock up on one of the best-selling steamboat dipping sauces in town - Dancing Chef" Suki Sauce. This ready-to-serve dipping sauce is prepared with natural herbs and spices. The sauce boasts a velvety texture and hits the right note of spicy. It marries well with seafood, meats and tofu. Add chopped coriander and roasted sesame to bring the indulgence to the next level. Cant wait to try this on CNY eve during my steamboat reunion dinner!
With only a budget of S$65 and Dancing Chef" pastes, you can cook up a sumptuous 3-course feast including Hainanese Chicken, Spicy Stir-fried Prawns and Steamed Fish, and have your family members rub their hands with glee.
How to whip up a restaurant-quality Chinese New Year feast (for 4 pax) with just S$65?
Three Dancing Chef™ pastes at just $6.95
Whole chicken S$9.80
Prawns S$22
Fish S$20
Spring onion S$1.00
Garlic S$1.00
Ginger S$1.50
Chinese parsley S$1.00
Red chili S$1.00
Wolfberry S$1.00
1. Hainanese Chicken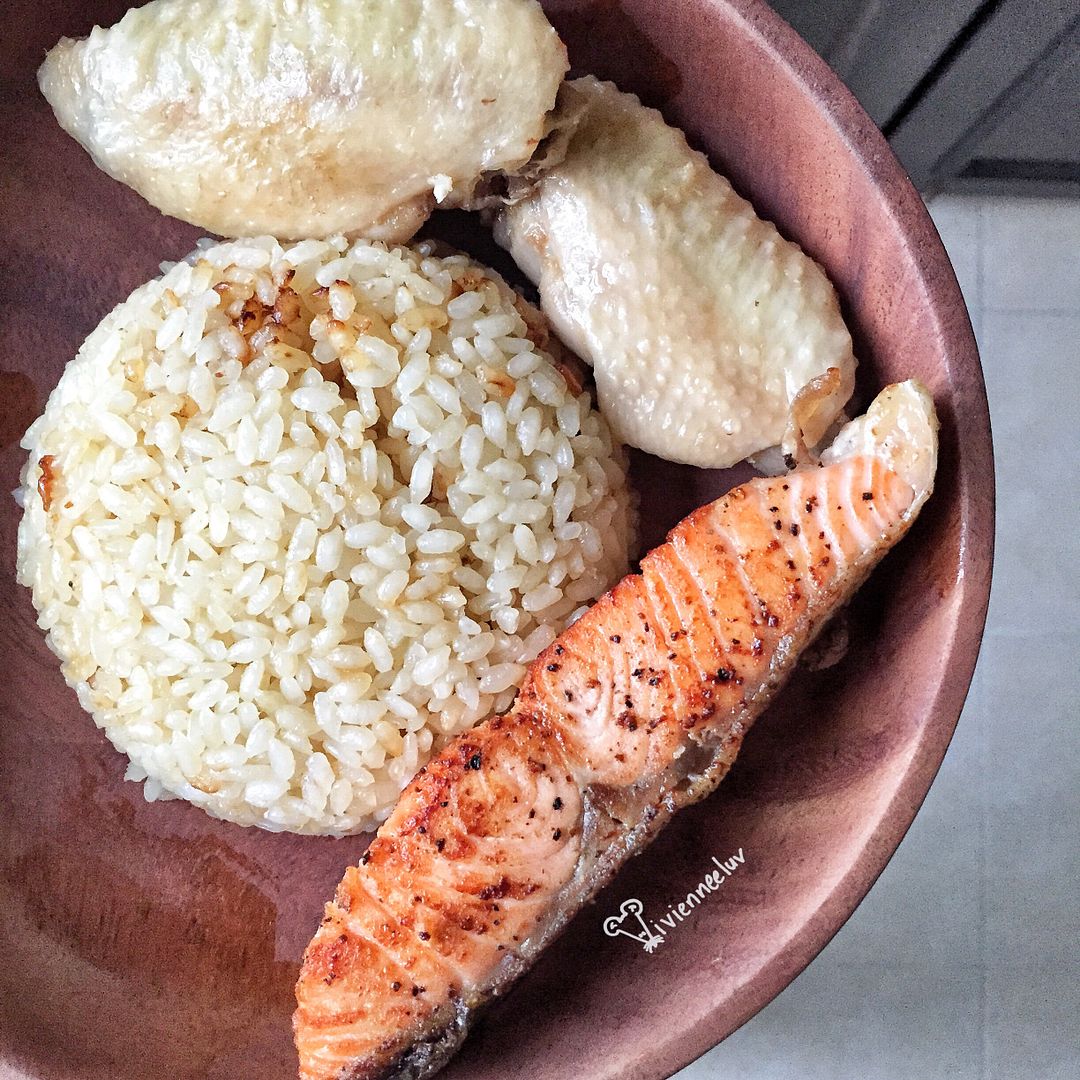 Hainanese Chicken Rice Paste is the "National Dish" of Singapore.
Method:
1. Rub Dancing Chef™ Hainanese Chicken Rice paste over the chicken and marinate for one hour.
2. Stuff the cavity with ginger slices and spring onions.
3 Soak wolfberry in half a cup of Chinese wine.
4. Pour the wolfberry and wine on top of the chicken and steam for 1 hour or till cooked.
2. Spicy Stir-fried Prawns (approximately 12 big prawns)
Method:
1. Devein the prawns and keep the shells. Wash and drain.
2. Heat oil in wok. Add about 12 pieces big prawns and pan-fry till half-cooked.
3. Add Dancing Chef™ Special Sauce and cook the prawns over low heat.
4. Garnish with chopped spring onion and parsley.
3. Steamed Fish (Approximately 550g of fish)
Method:
1. After cleaning the fish, place it on a steaming plate.
2. Pour 1 packet of Dancing Chef™ Soybean Sauce over the fish and add shredded ginger.
3. Steam for 15 minutes at high temperature or till fish is cooked, turned off heat.
4. Garnish with shredded chilli and spring onion.
Thank you Dancing Chef for the cooking pastes and Suki Dipping Sauce!