K brought me to yet yet yet another new cafe, The Tastemaker Store.
Side track a little bit, wow it was just months ago we passed by this stretch of road (we will frequently pass by as I love the teochew porridge here) and how much it had changed! They had demolished a old, run down HDB block! O.O
I would love to say that The Tastemaker Store is one of the very few cafes that open on Mondays!! In fact they are open DAILY. AWESOMEEEEEE.
We came on a full stomach, so we ordered these to share.
I ordered a Lemoncurd Toast with a Ice Green Tea Latte, the helpful and friendly staff as if I would like to get the set asit will be cheaper. Most people nowadays will be ''bo chap''/can't be bothered to ask if you want to order a set so that you can save money. Thumbs up for that point.
[Lemoncurd Toast with Clotted Cream and Coffee/Tea set S$5.80] , I topped up S$2.50 to change my drink to a Ice Green Tea Latte. Green Tea Latte is quite good! Reminds me of The Assembly Ground's which taste so good.
Anyway the ala carte Lemoncurd Toast cost S$3, which is quite reasonable.
They have kaya toast too!
We spread the clotted cream, and it taste like butter to me. Anyway the combination of lemon curd + clotted cream on the bun is perfect. I am glad I ordered this.
The eggs…. I was kind of looking around for pepper & soya sauce, to eat it like the Yakun way. But there isn't any on the tables. so I stirred and gulped a mouthful of egg. Its so good! No need pepper & soya sauce to spoil the taste. Come to think of it, eggs should be eaten this way right?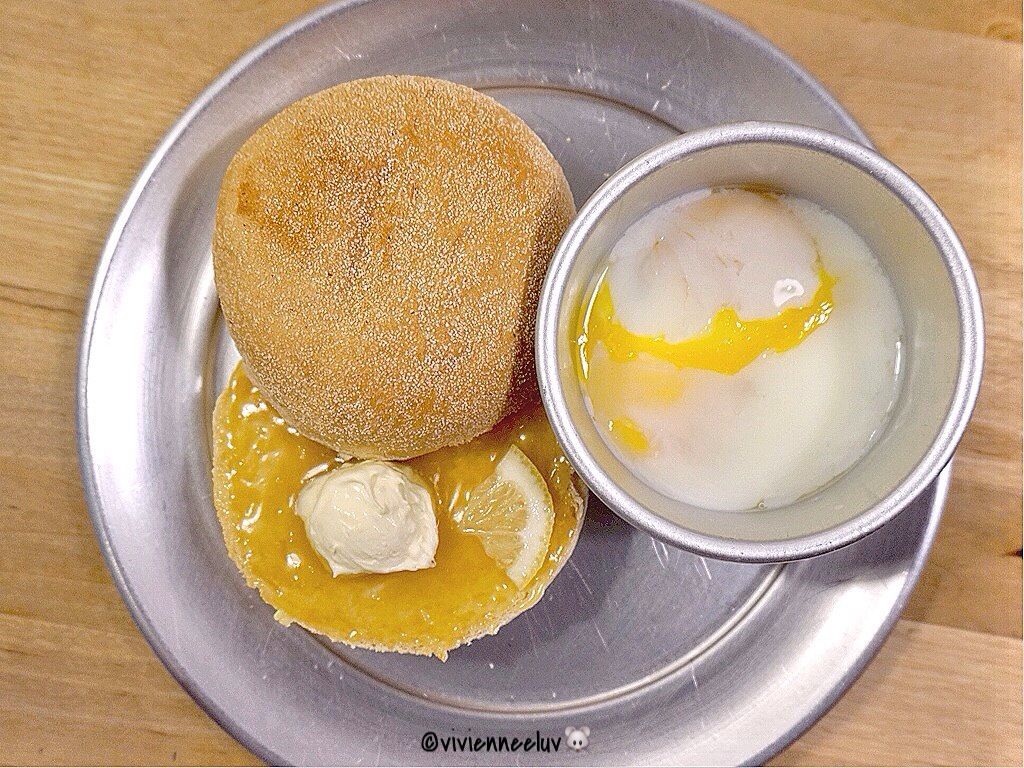 I would love to try their Yam Cake the next time.
And I heard that their cakes are from Maple & Market, thats why I was a little skeptical about trying them. I had been to Maple & Market once, but the cakes were super dry, although they look pretty.
The Tastemaker Store
22 Havelock Road #01-705
Opening Hours: 9am to 9pm daily