Eat Ripe Products (ERP)
Address: 50 Race Course Road Singapore 218562
Website: http://eatripeproducts.com
Aircon: No, pretty warm in the afternoon
WIFI: Yes
On a very hot afternoon, we went to ERP to have fruits. :P You will never miss the shop as it resembles our ERP as well as our road names signage.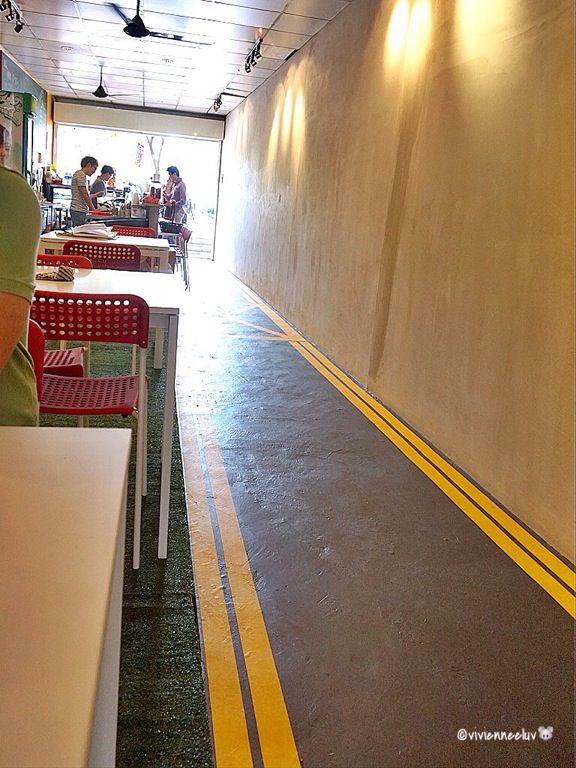 Even the interior of the shop is drawn with yellow lines and yellow boxes on the floor
as well as our famous Merlion, MBS, Singapore Flyer on the wall.
As I said it was a hot afternoon, the whole shop is like a mini sauna. Even the drinks don't feel very icy cold.
We had
Strawberry Milkshake S$4
Watermelon Milkshake S$4
Waffles with Vanilla Ice Cream & Mango S$8
Prices above were just an estimated price as we were not issued a receipt. The only price we are confirmed is Strawberry Milkshake.
Ice cream melted too quickly. The waffles is surprisingly good. After disappointments from a few waffles place, I don't expect ERP to serve nice waffles, however it is up to standard and best of all, mango is sweet! They have savoury waffles too, do check them out.
Our pretty pink drinks.