Sunday Folks
Address: 44 Jalan Merah Saga #01-52 Chip Bee Gardens
Opening Hours: Tuesdays to Sundays 12pm to 10pm
K brought me to explore into Chip Bee Gardens on a weekday evening, a day before our rest day :P
Happy girl is me. Although I wasn't feeling too well, feel weak plus a flu coming up but still trying to control and bring it down. So desserts might be the best solution.
Sunday Folks is brought to you by the folks from Creamier, and its a much spacious cafe here, very beautifully set up, perfect for a hot sunny afternoon. However the ice cream is soft serve instead. And if you are expecting many flavours available, I think you will be disappointed. There are only 6 flavours currently: Summer Strawberries, Roasted Pistachio, Seasalt Gula Melaka, Dark Chocolate, Madagascar Vanilla & Earl Grey Lavender.
K wanted Earl Grey Lavender, I insist to choose Seasalt Gula Melaka, I win of course.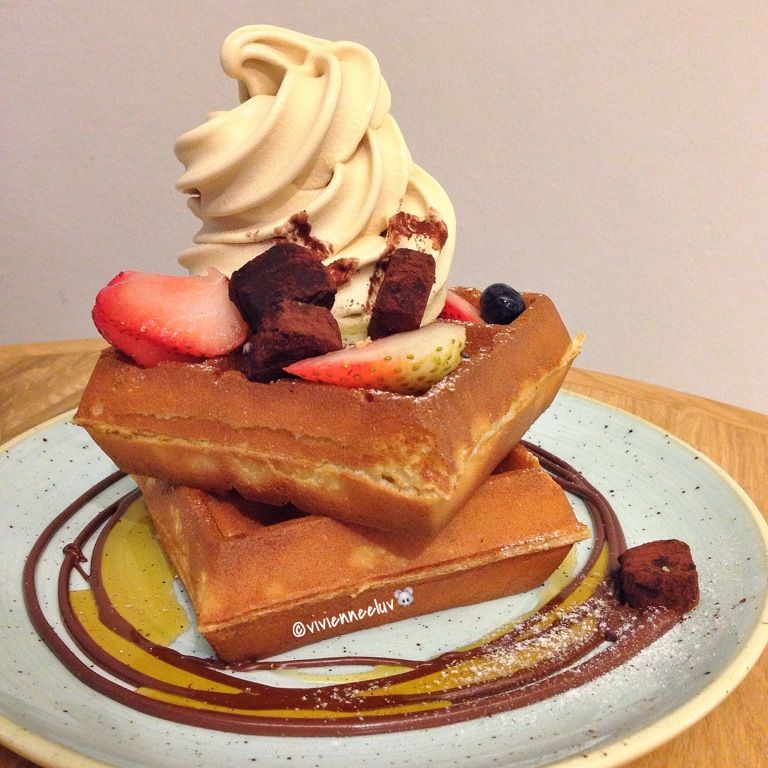 Waffles paired with freshly churned Seasalt Gula Melaka S$10.50
It comes with a little bit of fruits, maple syrup & chocolate hazelnut sauce.
They have some standard & premium toppings, so I topped up a premium
Nama Chocolate S$1.90
.
Standard toppings will be S$1.50.
I don't know if its my taste bud that is affecting the taste, or its the soft serve or its the flavour, but this Seasalt Gula Melaka is not to my liking.
Maybe other flavours might taste better. I will go back to try my favourite Earl Grey!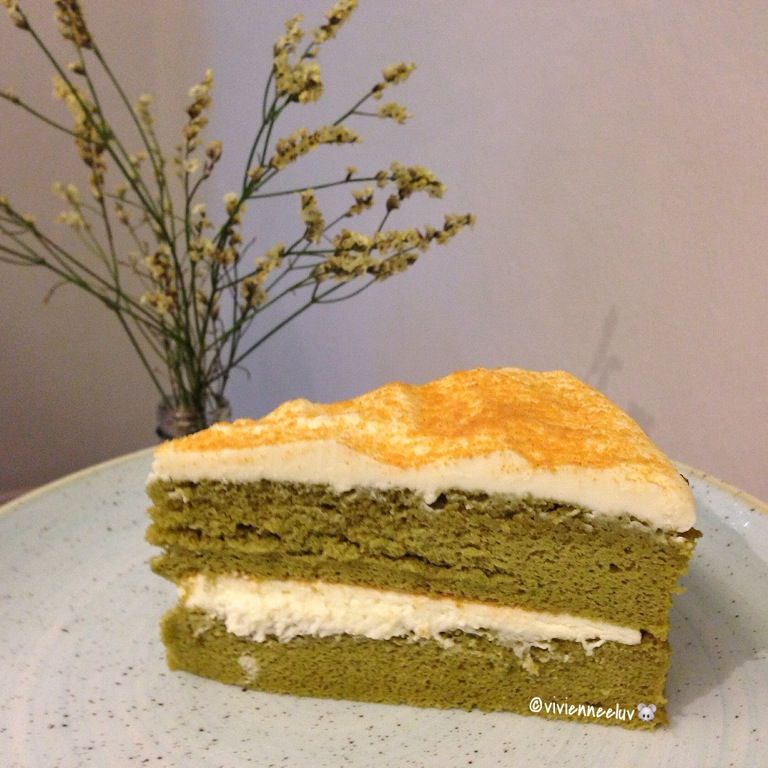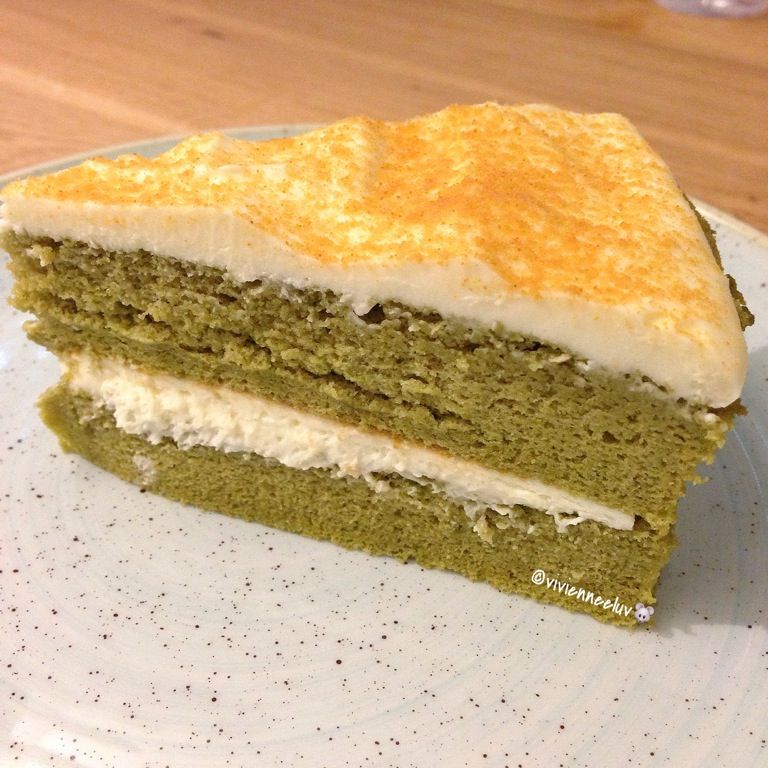 I also ordered a slice of
Matcha Cake S$7.90
, it is soft and fresh (because I ordered the first slice from the whole cake), most importantly not dry.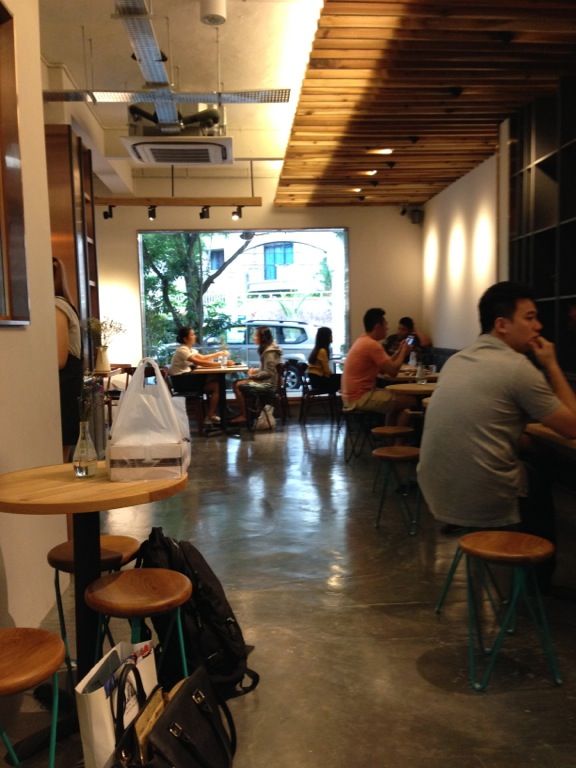 It was almost full house at 6.40pm.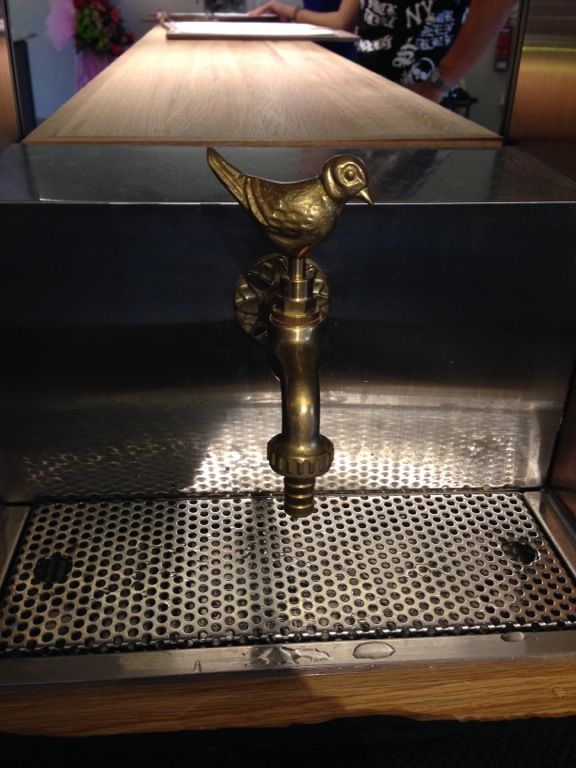 A birddy tap for ice water, how cool.