Kindness Cafe (Temporary/Pop up)
National Library
26 - 27 May Republic Polytechnic (11:30am - 2:30pm)
9 - 11 June One Raffles Place (11:30am - 2:30pm)
14 - 15 June National Library Board Atrium (11:30am - 2:30pm)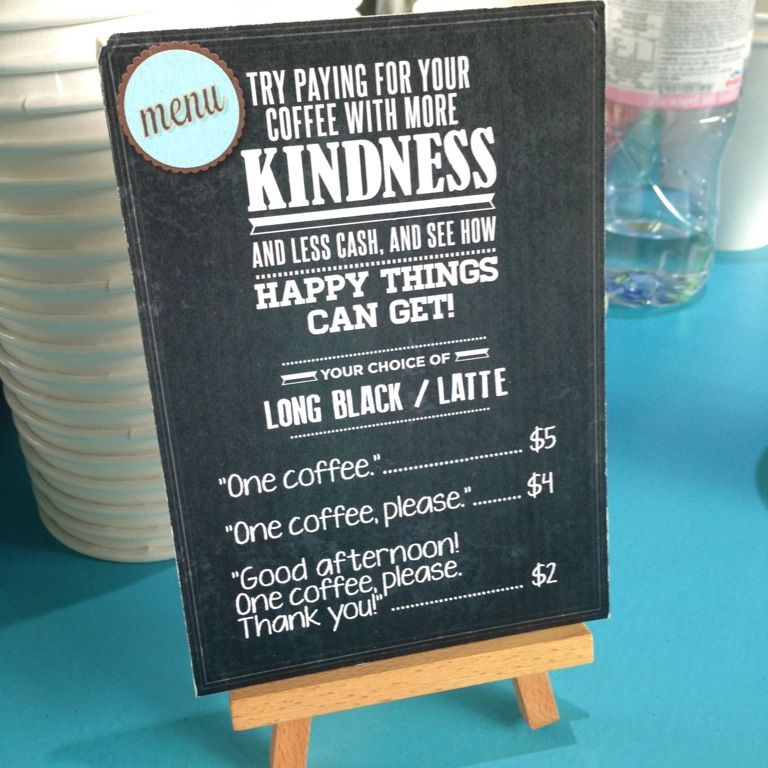 A few weekends ago, we went to the Kindness Cafe. As you can see above, be kind and you can get coffee at cheaper prices. They serve jewel coffee!
People who are queuing up are indeed kinder. Those potential ''pattern'' for ''cut-queuers'' did not cut queue. *thumbs up*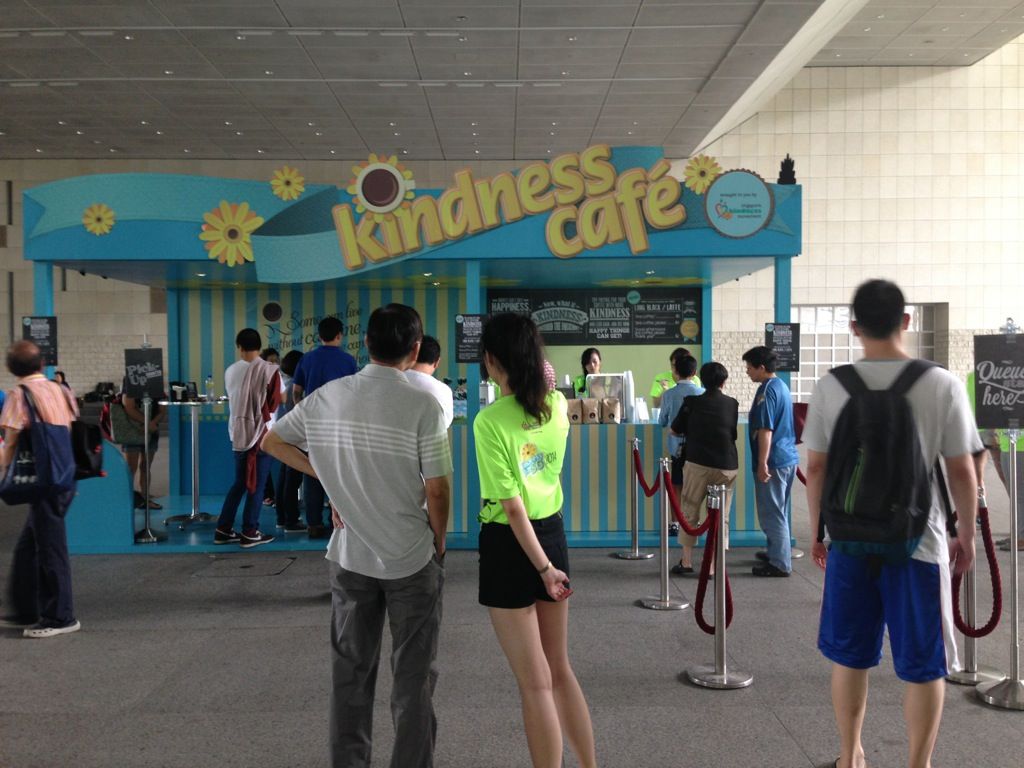 Sticky notes that you can write and stick on the board below.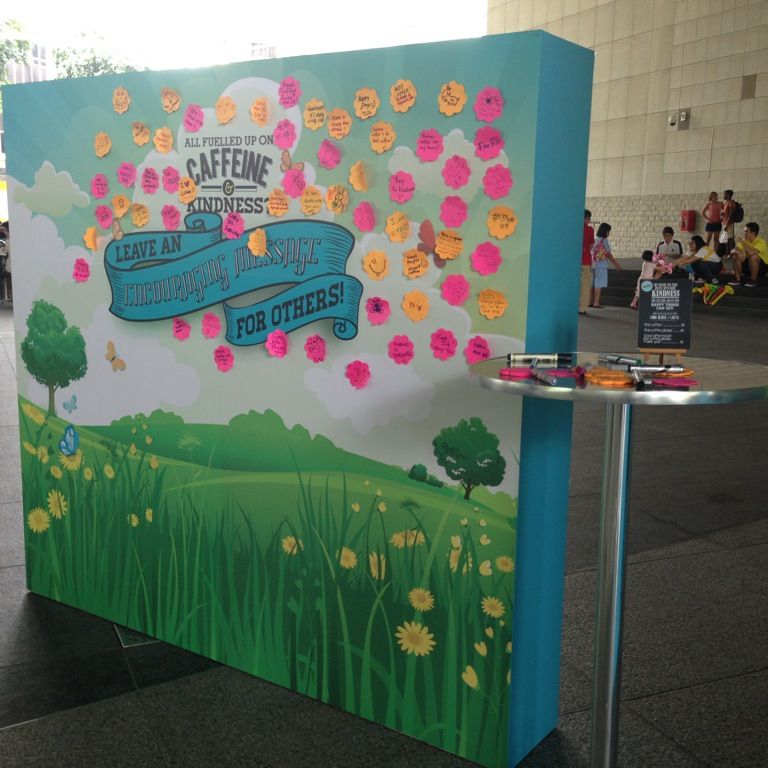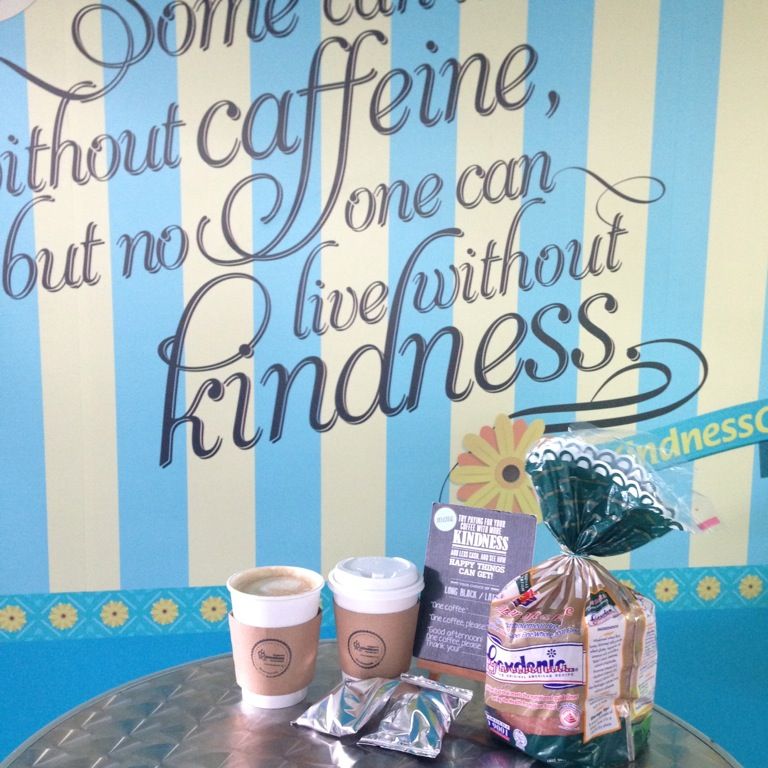 We had a long black & a latte. Fortune cookies & gardenia bread for FREE!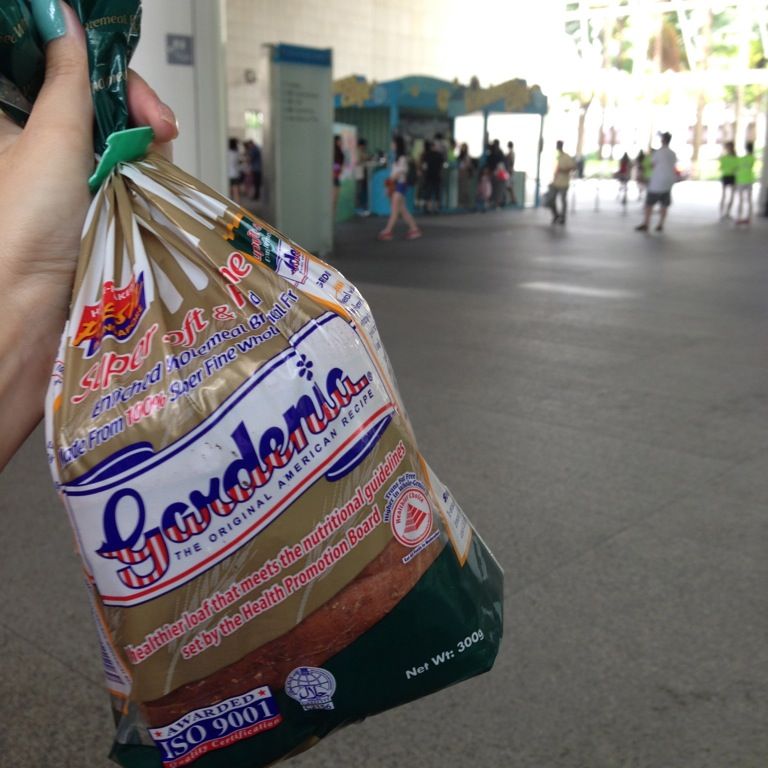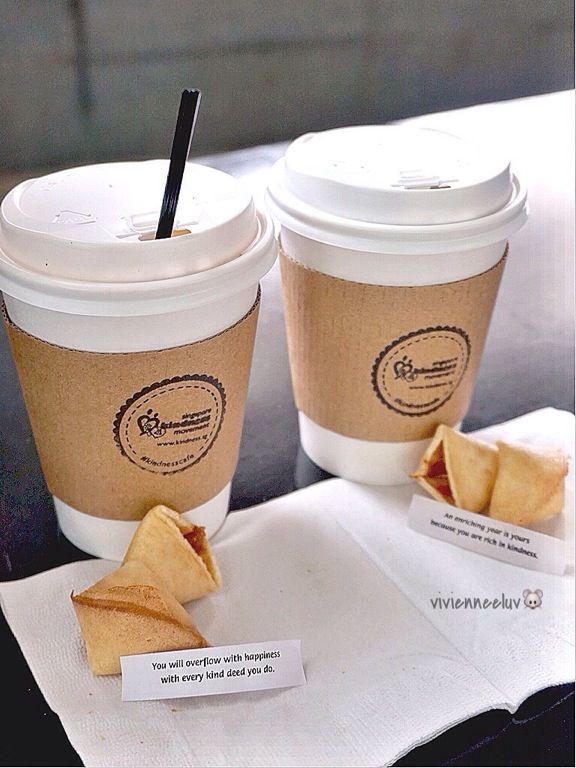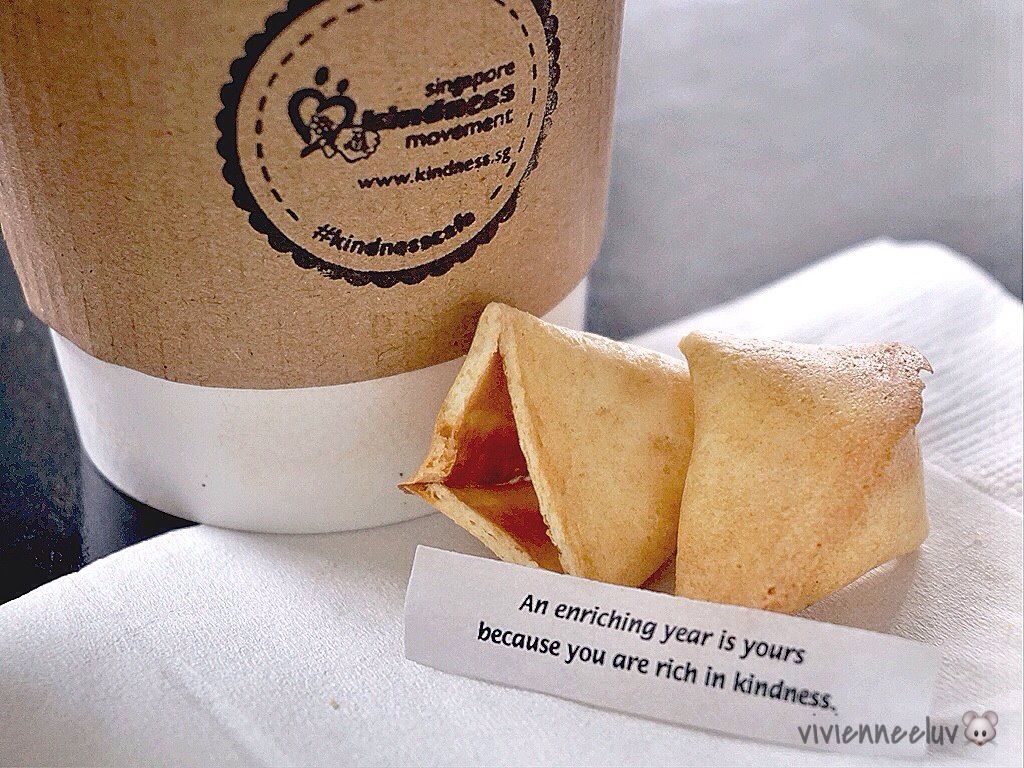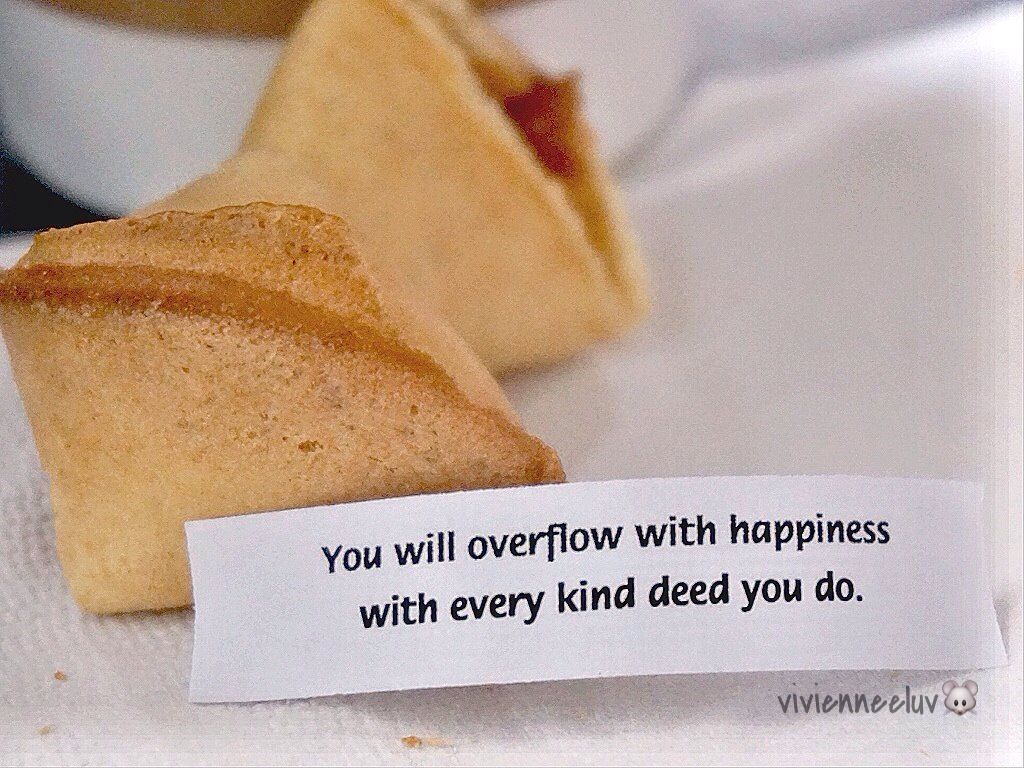 Be kind.