Outback Steakhouse
Address: 277 Orchard Road #04-01 Orchard Gateway
9 Raffles Boulevard #01-99 Millennia Walk
Opening Hours: 11.30am to 10.30pm
The largest steakhouse chain in the world has unveiled its second outlet for Singapore at the newly-launched orchardgateway at the heart of the city's shopping and dining belt. Named after the Australian Outback, this casual diner embodies the spirit of Down Under with flavourful food and friendly, attentive service at wallet-pleasing prices. Outback Steakhouse also has another flagship store at Millenia Walk where the Australian-inspired concept was first introduced in 2000.

17 spices used to season the steaks. yes, seventeen.
Perched on the mall's fourth floor, the spiffy 150-seater is decked in a warm palette with contemporary wood furnishing, and proffers diners a sumptuous perspective of the bustling Orchard Road and the lively Emerald Hill. The restaurant's decorative adornments reflect the "Quality, Freshness, Flavour" mantra with shelves of spice jars that flank the entrance

.
The bar takes pride of place with a 7-seater counter from which patrons enjoy full view of the bar manager's dexterous cocktail preparation using fresh fruits. An overhead ceiling-to-wall backdrop fashioned from zinc showcases an Aboriginal art-inspired wave-like design – a fitting backdrop for the restaurant's watering hole!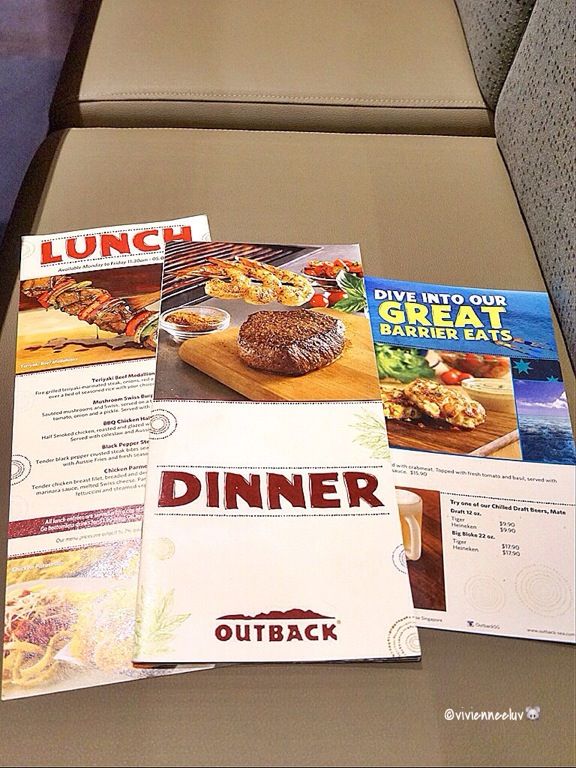 Cocktails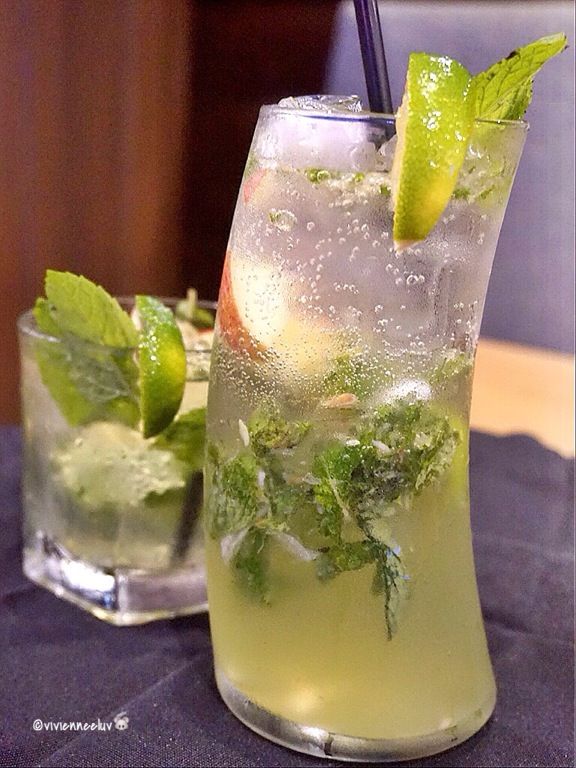 Started the dinner with some cocktails.
Apple Mojito S$12.90 (actual size is the tall glass) -
Bacardi Silver rum, diced red apples, limes, mint.
Mojito lovers will sure love this!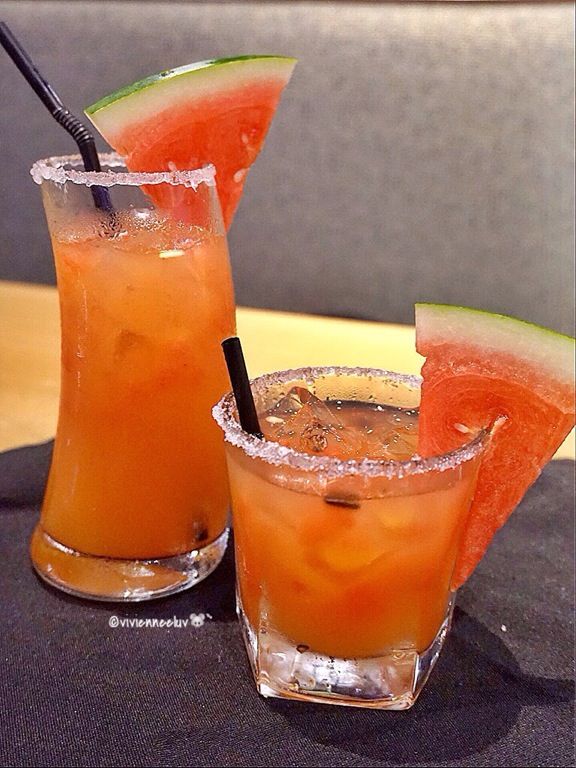 Watermelon Margarita S$14.90 (actual size is the tall glass) - f
resh watermelon, Jose Cuervo Silver Tequila, citrus juices, s
erved in a sugar-rimmed glass.
For sweet lovers like me!
Strawberry Basil Lemonade S$13.90 -
Absolut Citron vodka, fresh basil and strawberries, fresh lemonade, Sprite.
The rest of my dining companions love this, I am the odd one out so i picked the Watermelon Margarita.
Appetisers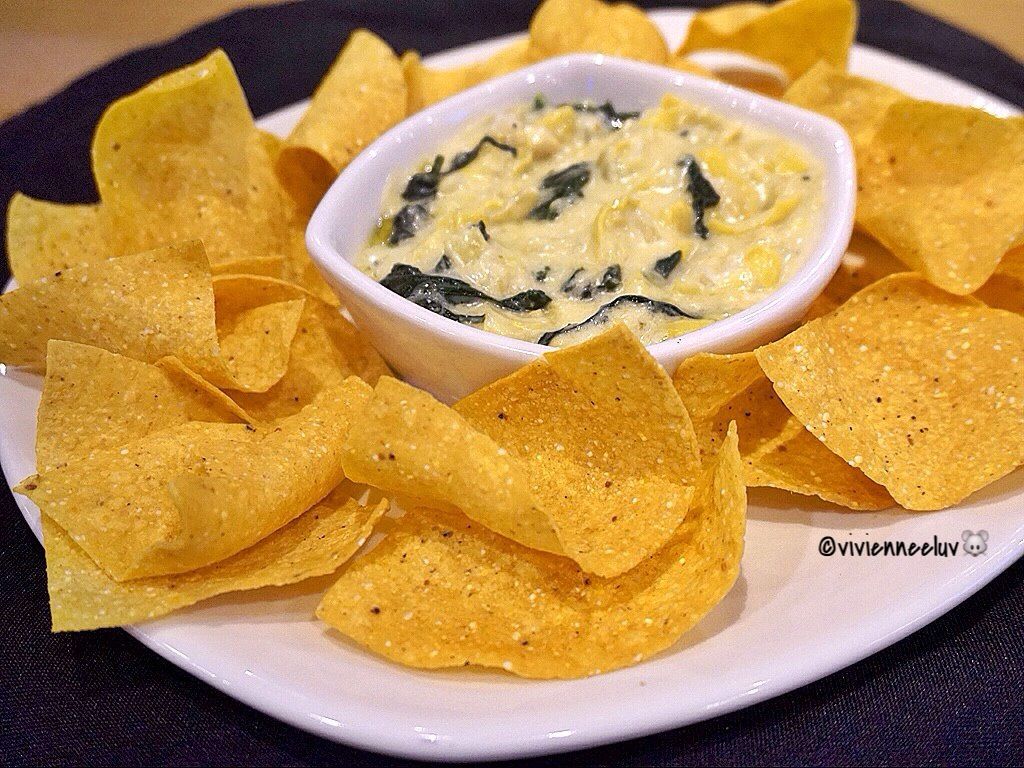 Spinach Artichoke Dip S$13.90 - s
pinach, artichoke, Monterey Jack cheese, Parmesan cheese. Tortilla chips.


Was pretty cheesy, I couldn't stop eating but I have to because there are many more dishes coming up for us to try.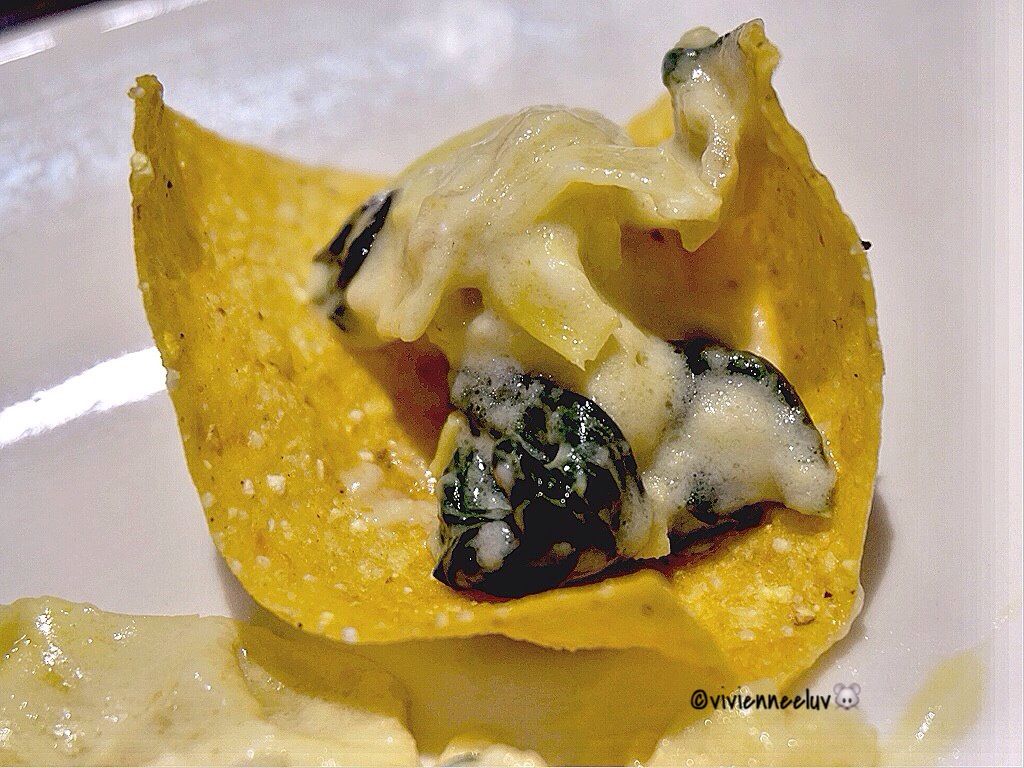 Sides
All steaks will come with 2 of these sides, however you may top up any of these if you want.

New on the menu is Sweet Baked Potato with honey butter and cinnamon sugar S$6.90, i personally strongly recommend this side! Could even pass of as a dessert for me!
Fresh Seasonal Veggies S$3.90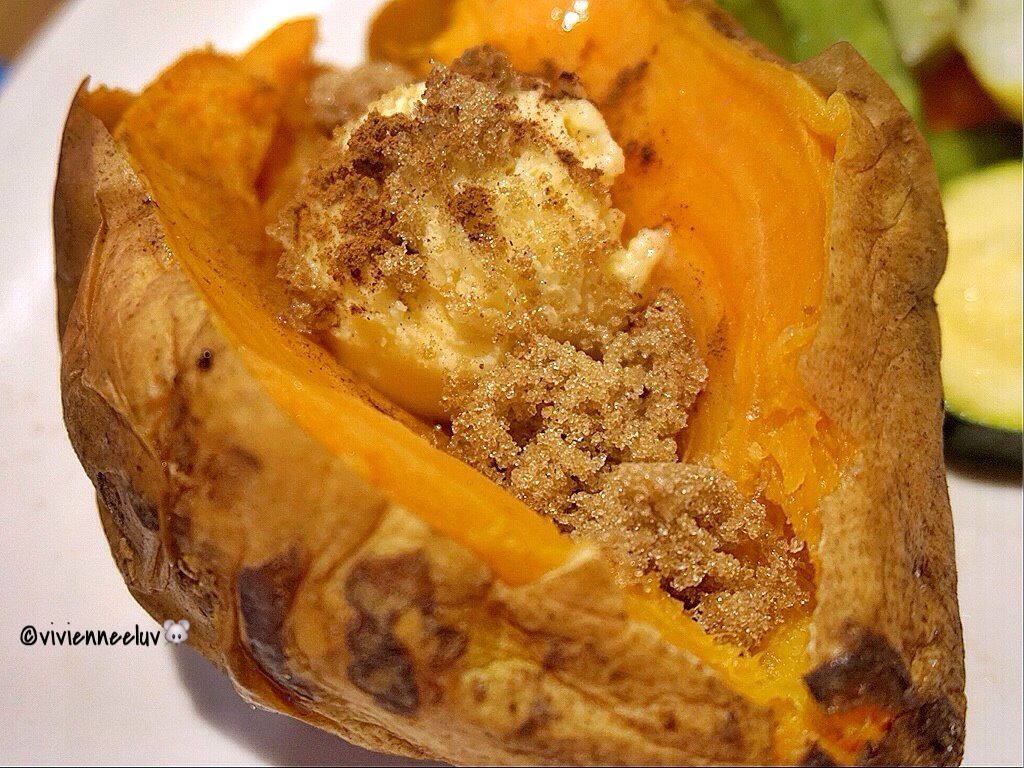 Look at this accidental close up shot, very tempting.
Loaded Baked Potato S$6.90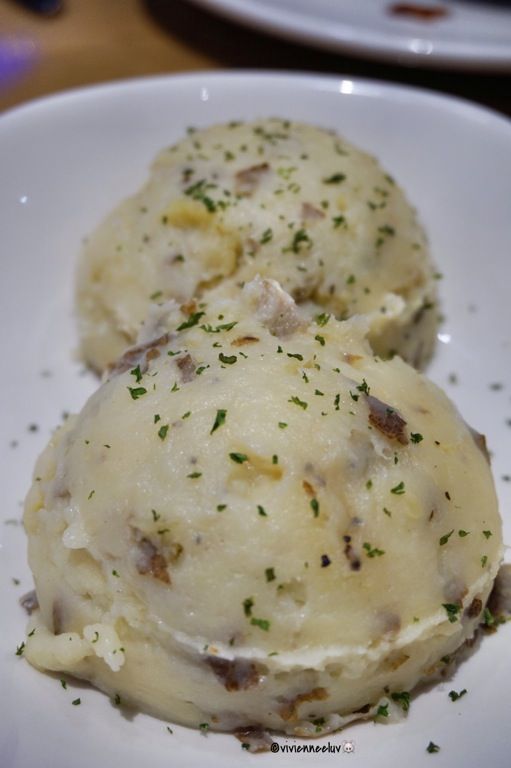 Mashed Potatoes S$3.90 is slightly different form those out there. Not too thick & creamy, and it leaves you wanting more.
Sweet Potato Fries S$5.90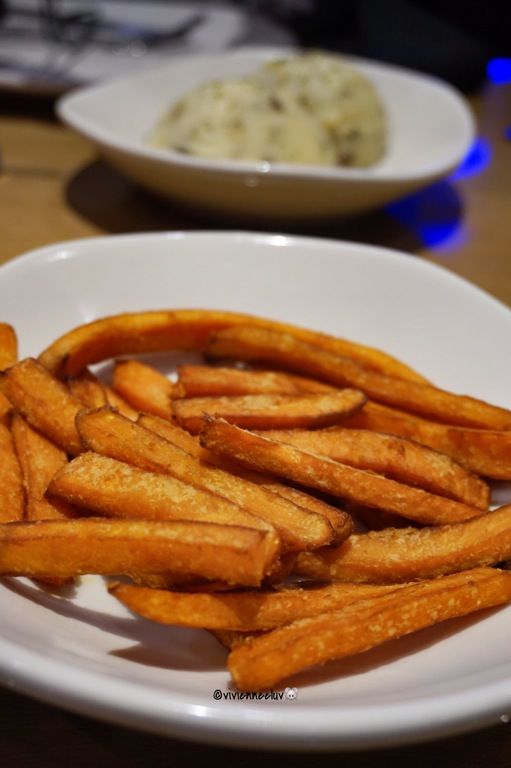 Main Course
Tilpia with Pure Lump Crab Meat S$27.90 is served with seasonal vegetables.
Tilapia, crab stuffing, pure lump crab meat, sliced mushrooms, lemon butter Chablis sauce, a simple fish dish is tempting like this.
Alice Springs Chicken S$25.90
,
served with Aussie fries.
Its f
lame-grilled chicken breast topped with sautéed mushrooms, crispy bacon,
Monterey Jack cheese, Parmesan cheese, honey mustard sauce. Had taken this close up shot so that you can see the ''layers''.
Initially we were skeptical about this dish, chicken breast sounds like we will have a hard time cutting and munching the meat but we were wrong. We were impressed that chicken breast can be so moist & tender. I am not a cheese person, but the cheese
compliments the chicken breast well. My favourite of the night.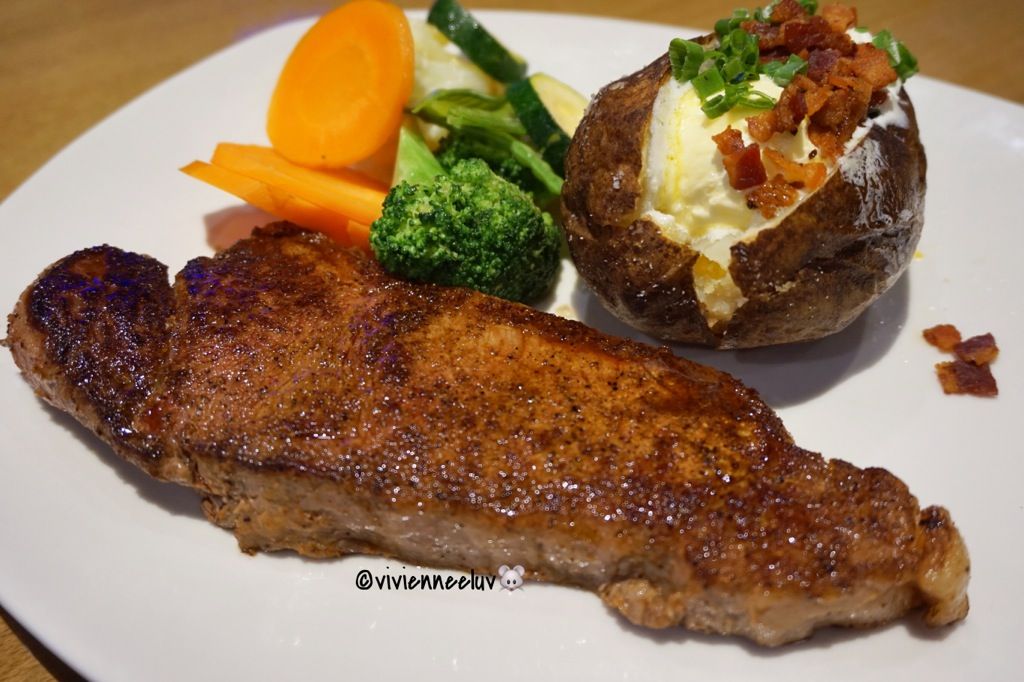 Outback steaks are truly special. Before each juicy, delicious steak is delivered to you, it is hand-selected, aged just right, inspected and trimmed. Then it is expertly seasoned and seared over a red hot grill to seal in its bold flavors. All steaks cooked to order.
All steaks at Outback Steakhouse are dry-aged for a minimum of 21 days and it comes with 2 sides.
New York Strip S$36.90 is a 10oz thick-cut Strip steak, seared with their
secret
blend of 17
spices. That same 17 spices you see at the beginning of this post.

For even more flavour (in my opinion, it is flavourful enough for me), you may add these to your entree:

Peppercorn Sauce S$1.90
Sauteed Shrooms S$2.90
Grilled Onions S$3.90
Grill Shrimp S$4.90
Baby Back Ribs - half S$19.90 full S$32.90 (picture above is full portion) served with fries.
These fall-off -bone pork ribs are exactly the way ribs should be. Succulent & saucy (I love the sauce, I would love to lick clean the bones, if not for my image in front of many people).
Each rack is smoked and flame-grilled to perfection, brushed in tangy BBQ Sauce and served
with Aussie fries, however I personally feel that it might be too dry, you may request for a change in the sides.
Grilled Pork Chops S$24.90
served with Aussie fries.
2 centre cut, seasoned pork chops with orange marmalade by the side.

You got to try the orange marmalade, all of us love it. It has a hinge of spiciness which they had explained to us that it contains mustard.

Desserts
Chocolate Thunder from Down Under S$14.90
already sounds sinful enough.
An extra generous pecan brownie topped with rich vanilla ice-cream, drizzled with warm chocolate sauce and topped with whipped cream & chocolate shavings.
Its thundery chocolaty,if there is such a description.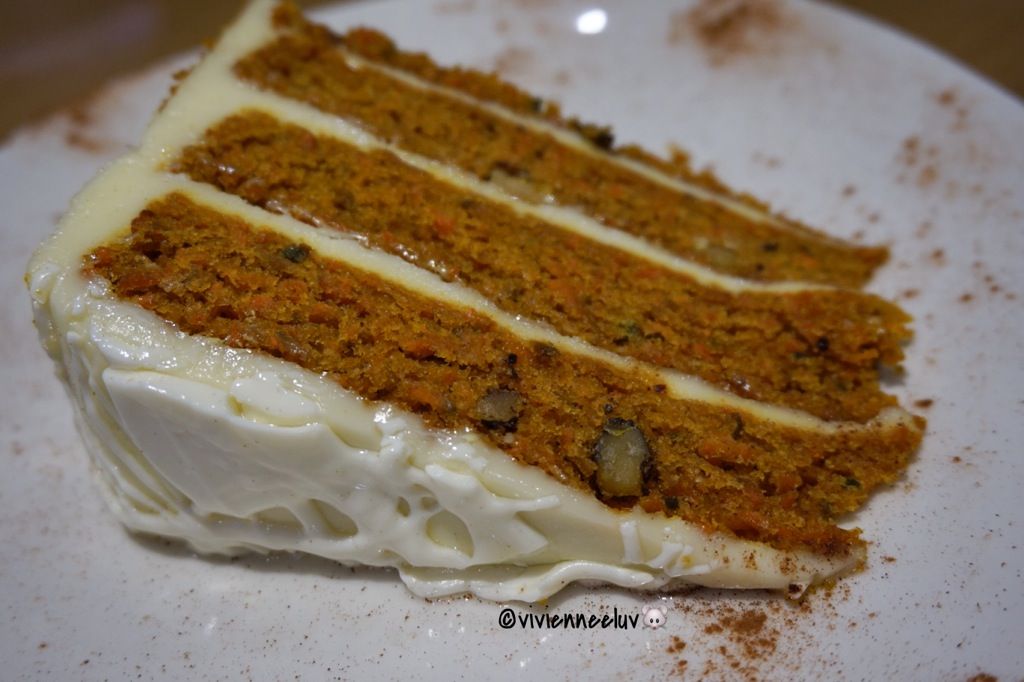 I have to say this is so far the best carrot cake I had in terms of the freshness and softness of the cake. It is made up of deliciously moist layers of carrot cake with coconut & pecans, topped with a sweet vanilla cream cheese icing. While Chenyze is using her fork to slice this piece of carrot cake, I can already tell how soft and moist it is. I was right. My dining companion love this piece of cake too!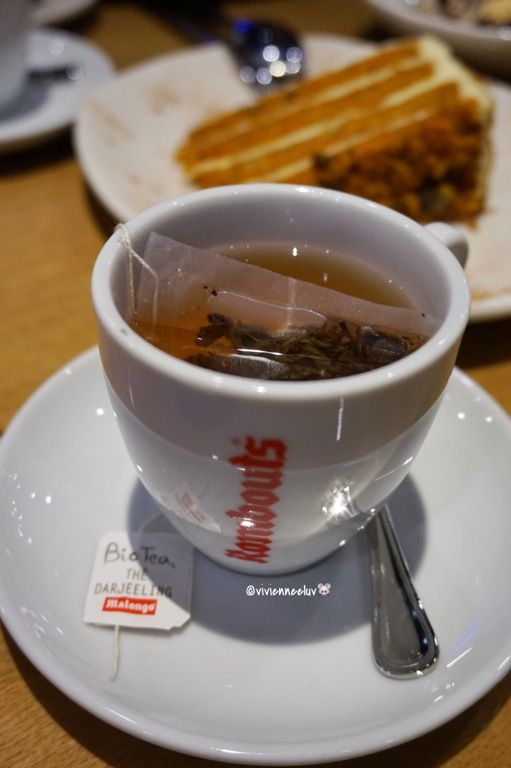 A cup of Dargjeeling to wash down all the sinful food we had for the night.

Thereafter we were presented with the above cards! I was touched by the lovely gesture.

1) The Birthday Card is redeemable once at Outback Steakhouse to enjoy 30% discount on total bill during birthday month. To be presented with Membercard and IC.
2) A S$40 card voucher for us to enjoy more good food!
3) Pirority C
ard holders are entitled to a 15% discount on purchase of food and non-alcoholic beverages in all Outback Steakhouse restaurant in Singapore, Malaysia, Thailand, Indonesia and Philippines.
Card holders are entitled to avail of special prices on select promotions, including but not limited to lunch specials and limited time offers, subject to availability of special prices on such promotions.
Card holders will be entitled to special promotions on food and beverages on a regular basis.
Promotions currently:
Pay with your Citibank sredit card and get 20% off total bill.


Thank you Dilip for bringing me around the restaurant and the team from Outback Steakhouse, I had a wonderful dinner.

Thank you Outback Steakhouse!