Bread & Hearth
Address: 18 Keong Saik Road
Opening Hours: 8am to 9.30pm daily
First 1-2 days after it opened, K brought me here for dinner. Breads for dinner, yes. Sounds pitiful, however breads are not cheap these days. :p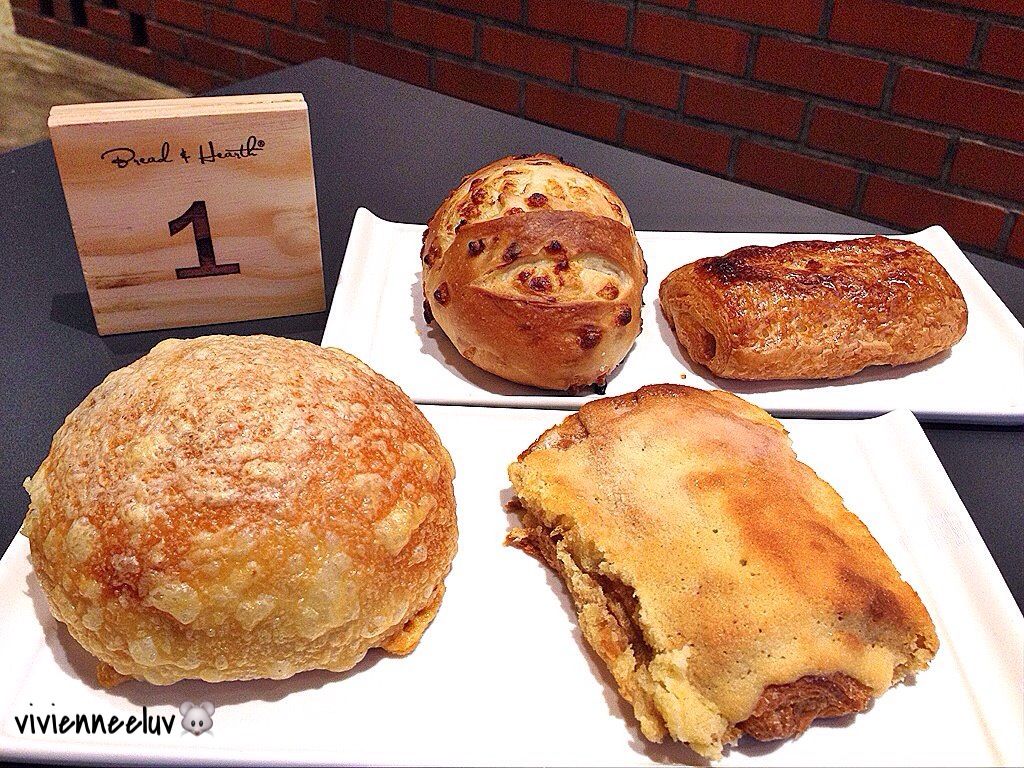 Clockwise from the left.
Pain Au Fromage S$2.80
is a sweet bun with cheese, highly recommended by the staff. I didn't like this as it is too overwhelmed with the salty cheese, bread is a little dry.
We both love
Chocolat Blanc S$2.80
, it has white chocolate bits and the texture of the bread is like Popeyes' biscuits but of course much better.
Love the buttery pastry of this
Pain Au Chocolat S$2.80
, it would be better if they are more generous with the chocolate.
Almond Chocolat S$3.50
is another pastry with the buttery taste that I like, and it has chocolate & almond. May not look pretty but it is pretty decent.
Would love to try their tarts, but they don't have them that day. I would say their pastries were quite good, but not the bread. They have many more breads that I didn't try, they are Matcha Orange, Cranberry, Focaccia, Ciabatta, Broiche etc.
Flat White S$5
Mocha S$5.50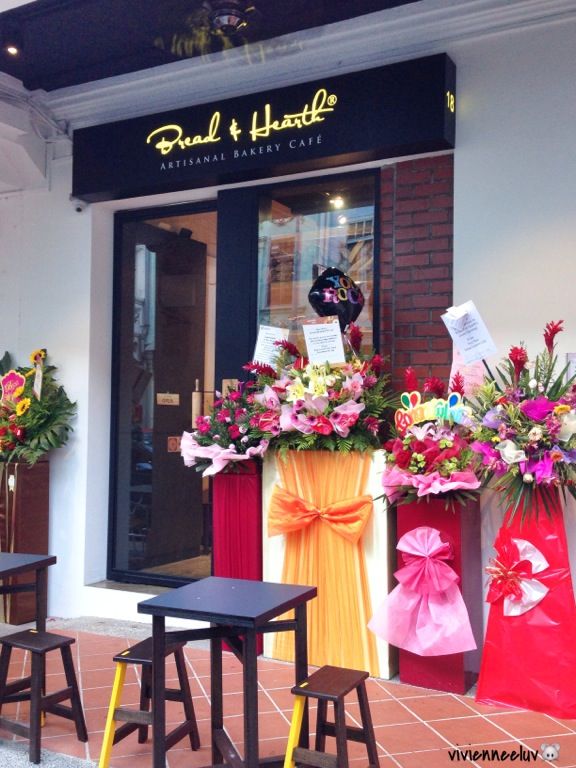 Look at the number of breads! I had a hard time choosing, so the staff recommended some to us.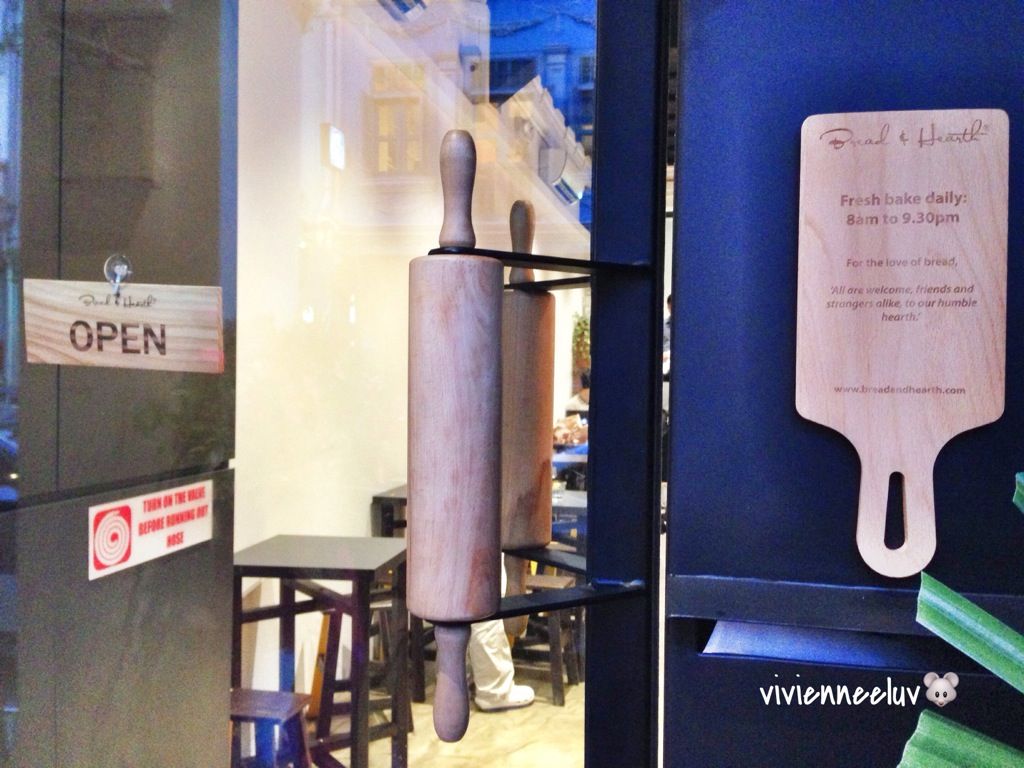 Love the rolling pin door handle and the chopping board opening hours signage.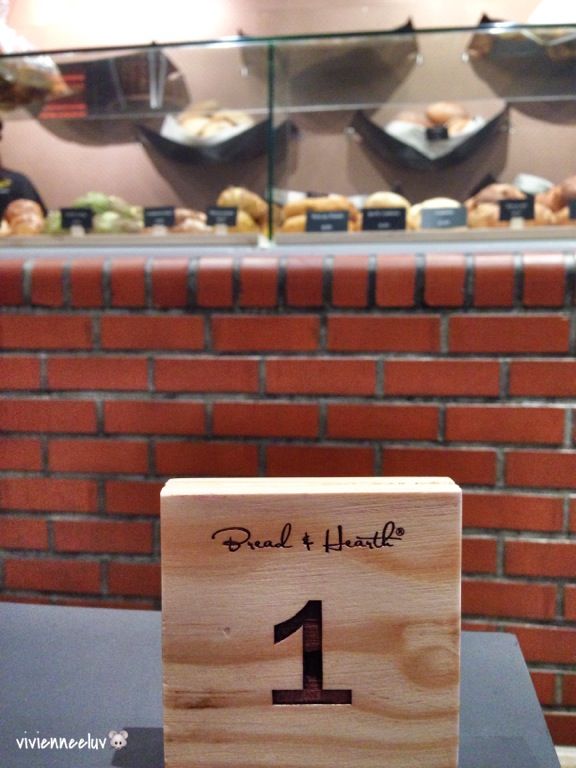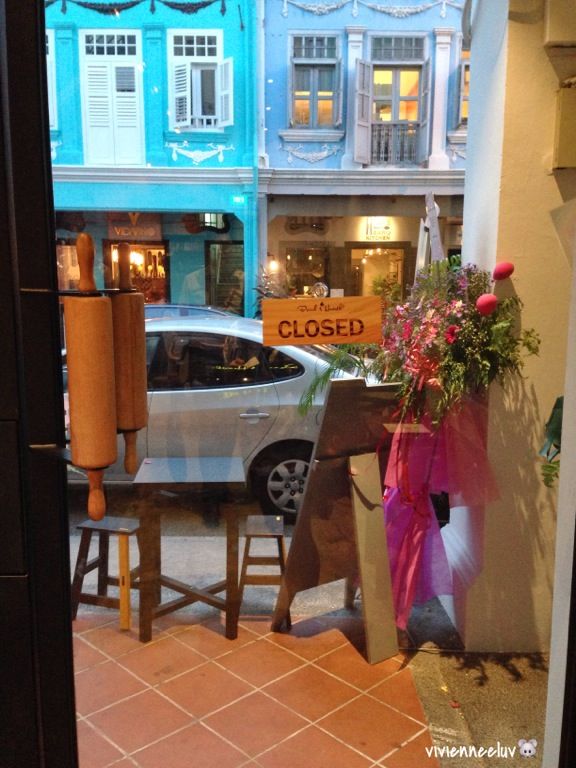 For the love of bread, 'All are welcome, friends and strangers alike, to our humble hearth.'
(Taken from Bread & Hearth)