I baked Kueh Lapis until SIAO. Baked until I don't feel like baking anymore for the rest of the year.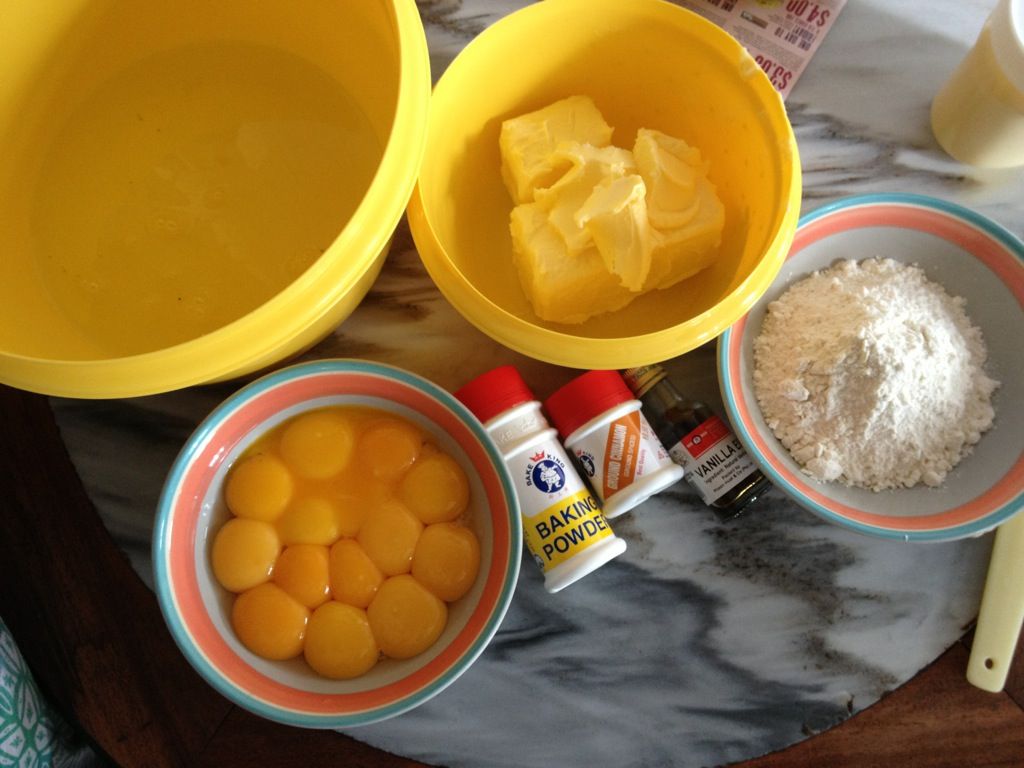 Simple ingredients, tedious procedures.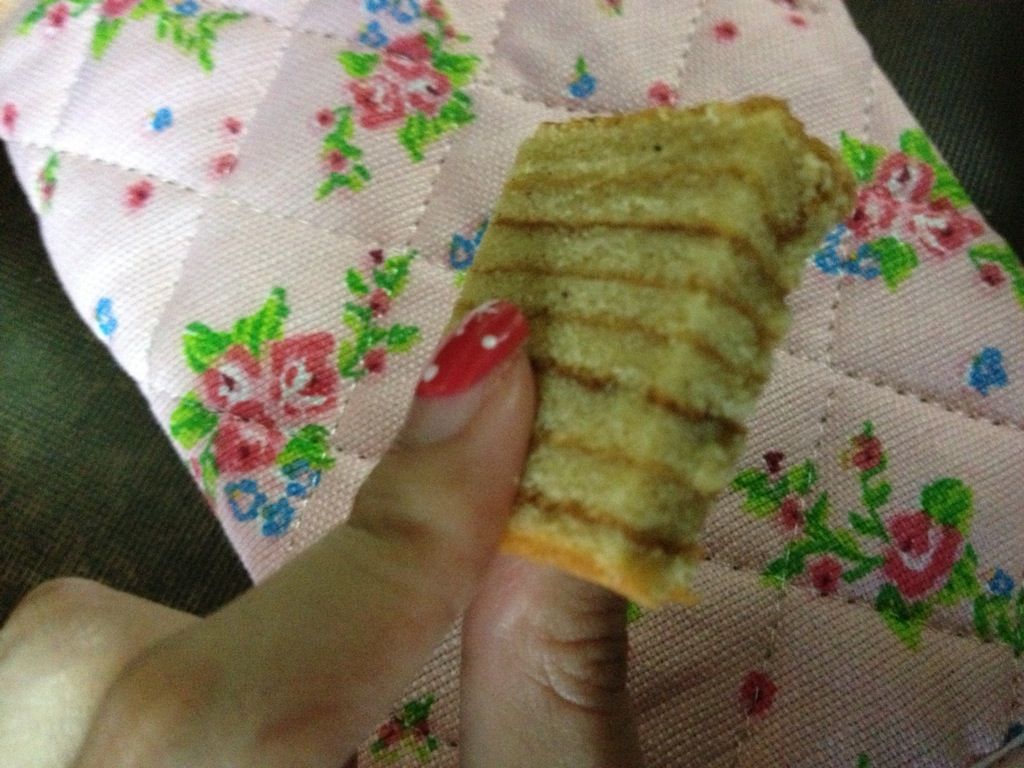 My first batch turns out a bit fail because in between layers are too thick.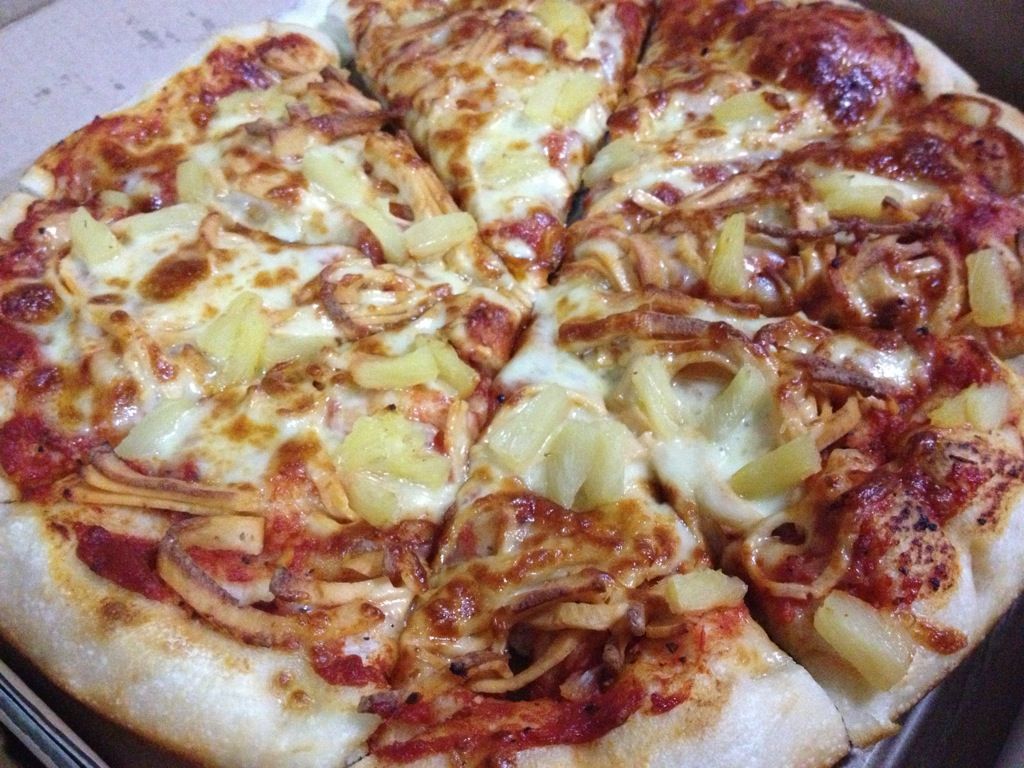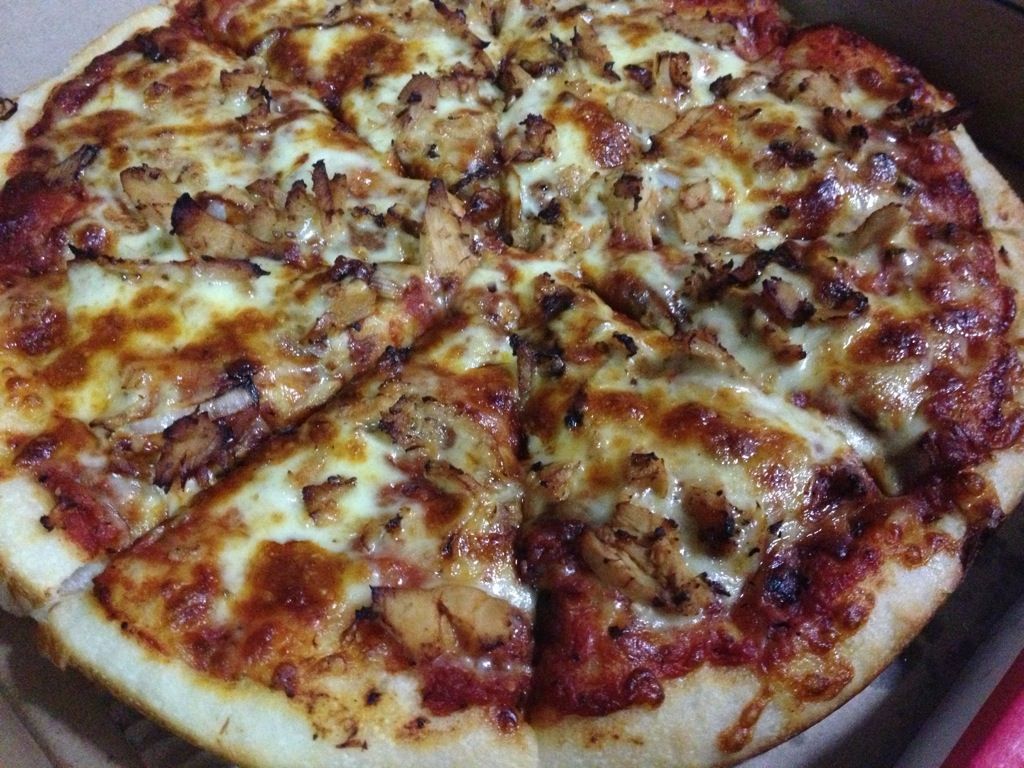 No time, kitchen too messy to cook dinner, so we ordered pizza.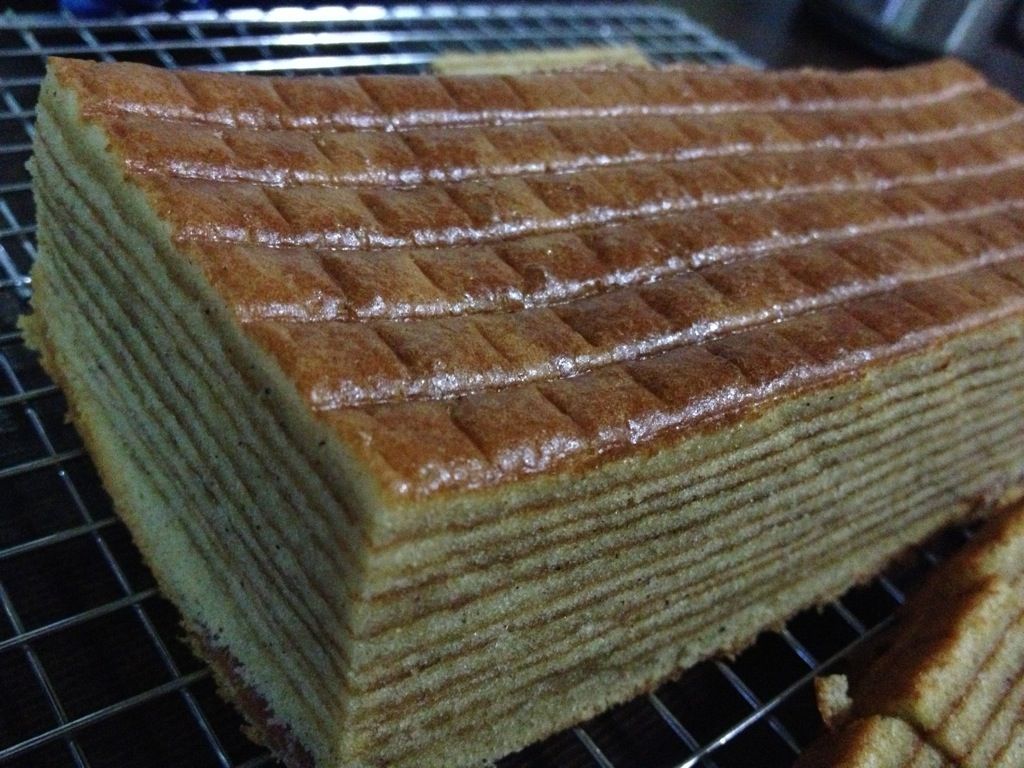 Subsequent batches look like this.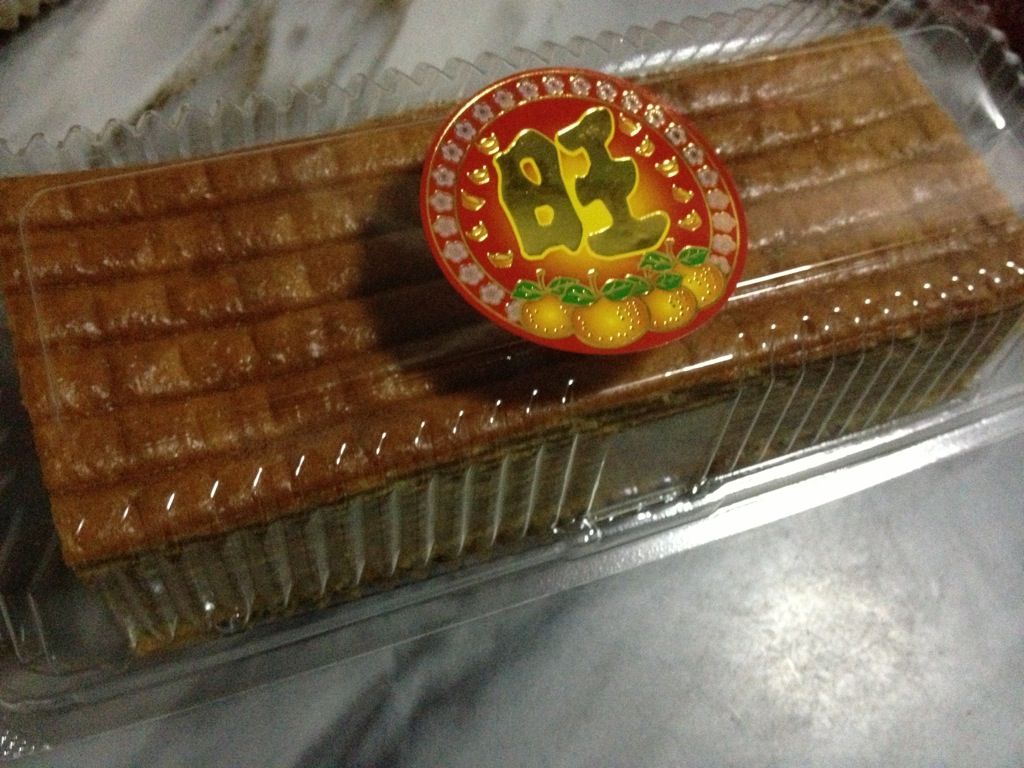 Looks professional. :D