Trick Eye Museum Singapore (Map)
Address: 26 Sentosa Gateway Waterfront @ Resorts World Sentosa Singapore 098138
Opening Hours: Mon to Sun 10am to 9pm DAILY
Tel: +65 6795-2370 / 2371
Facebook:
www.facebook.com/TrickEyeSingapore
Instagram:
@TRICKEYE_SINGAPORE
One-day admission tickets to Trick Eye Museum: S$25 for adults
S$20 for children/seniors
Multi-attraction packages are also available. Guests can purchase tickets and packages onsite or online at

www.trickeye.com/singapore

or

www.rwsentosa.com

.
Trick Eye Museum Singapore is easily accessible from the Sentosa Boardwalk, located minutes from the entrance to the integrated resort.
TRICK EYE MUSEUM KOREA
Trick Eye opened in December 2010 featuring 3D art exhibition. The museum is located at the centre of Seoul's nouveau art hub, Hongdae, where various popular cultural events attract a stream of young art lovers. All works in Trick Eye museum create illusions which allow the guests to perceive a three-dimensional object or scene. Featuring a good collection of 2D & 3D art and sculptures, the works are specially designed for photo opportunities. Consequently, these radical forms of art which require the active participation of the viewers became a draw for tourists. Trick Eye has seen grown to be one of the best must-visit attractions for tourists visiting Korea.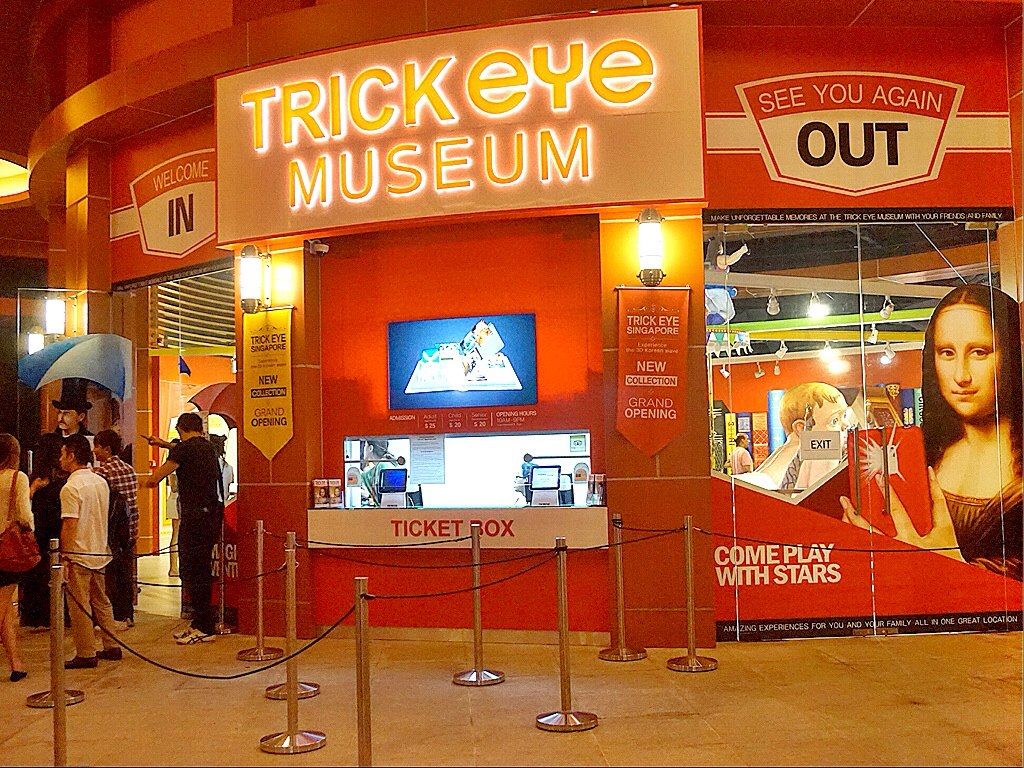 TRICK EYE MUSEUM SINGAPORE
The much-anticipated and original three-dimensional art gallery had opened its doors on 8th June 2014, featuring s
ix themed zones, titled
World of Masterpieces
,
Safari Kingdom
,
Stars of Circus
,
Dreams of Fairytale, Love in Winter
, and
Adventure Discovery
. Besides original artworks, the museum will also be home to popular art pieces replicated from the South Korean gallery, including
Angel's Wings
,
Moon over the Sky
and
Human Cannonball
.
As the first overseas venture of the renowned South Korean gallery, the museum features about 100 paintings and optical illusion installations. More than 50 artworks were created specially and adapted for the Singapore gallery. This includes original pieces such as Merlion Boat and Horse Racing. A sculpture of a giant baby that will welcome visitors at the museum will be making its debut as well – the first time this exhibit is being displayed.
To complement the opening of Trick Eye Museum, more Korean-themed F&B and retail concepts will also open at the Resort's Waterfront, creating a Korean cluster.
After our adventure in Trick Eye Museum, we saw Insadong Korea Town, such a beautiful place! It features a Korean market-place concept offering a variety of authentic Korean F&B specialties, street food, as well as hand-made Korean trinkets, cosmetics and accessories.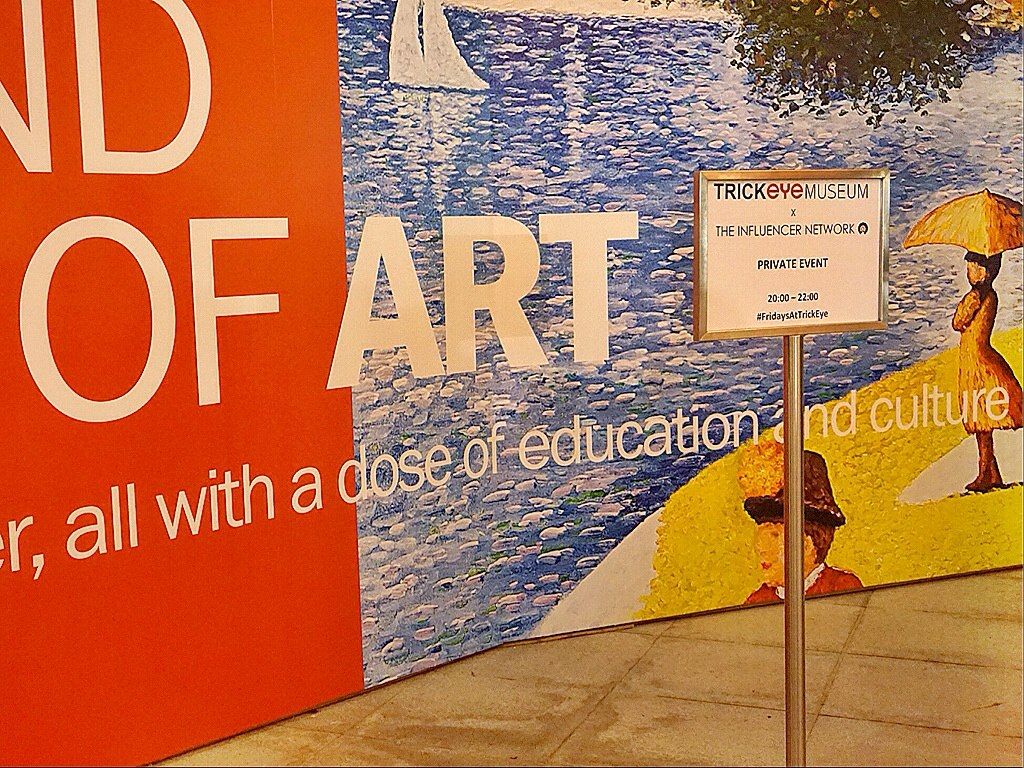 Lets start our adventure now!
(Picture Credit: Nikki/Jacq)
Nikki said we have to take a picture of this. Mine looks so empty! HAHAH
Help~~ we had never lose to a baby. Now a giant baby caught us!
Its mealtime!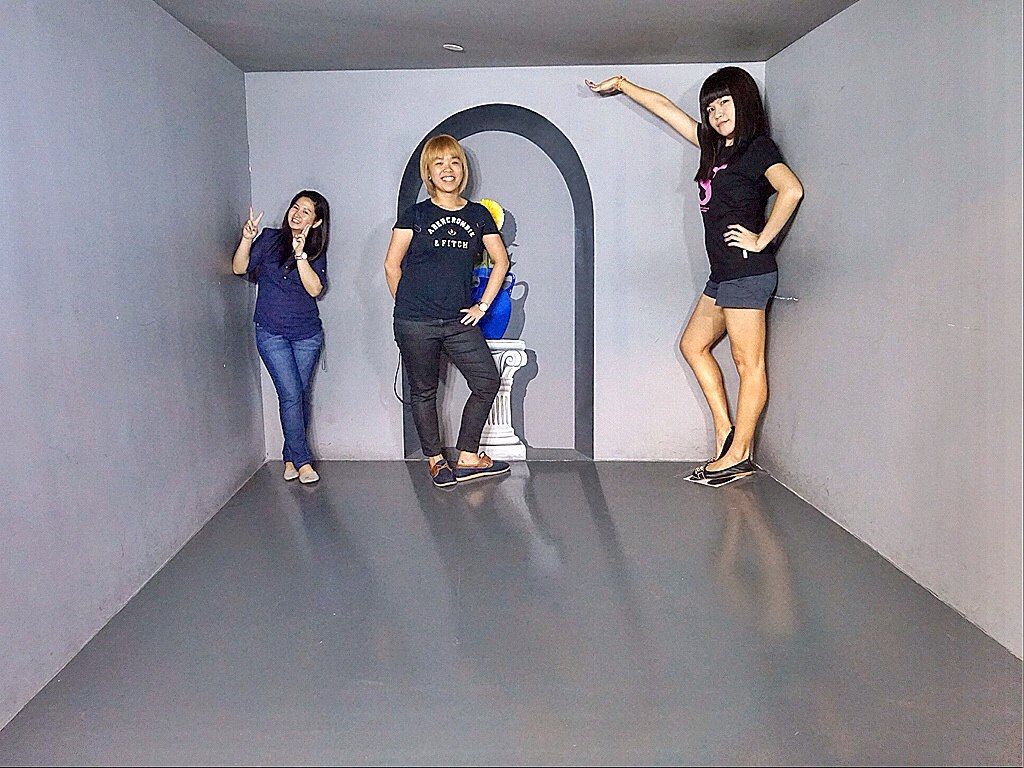 Finally I am so much taller than my friends!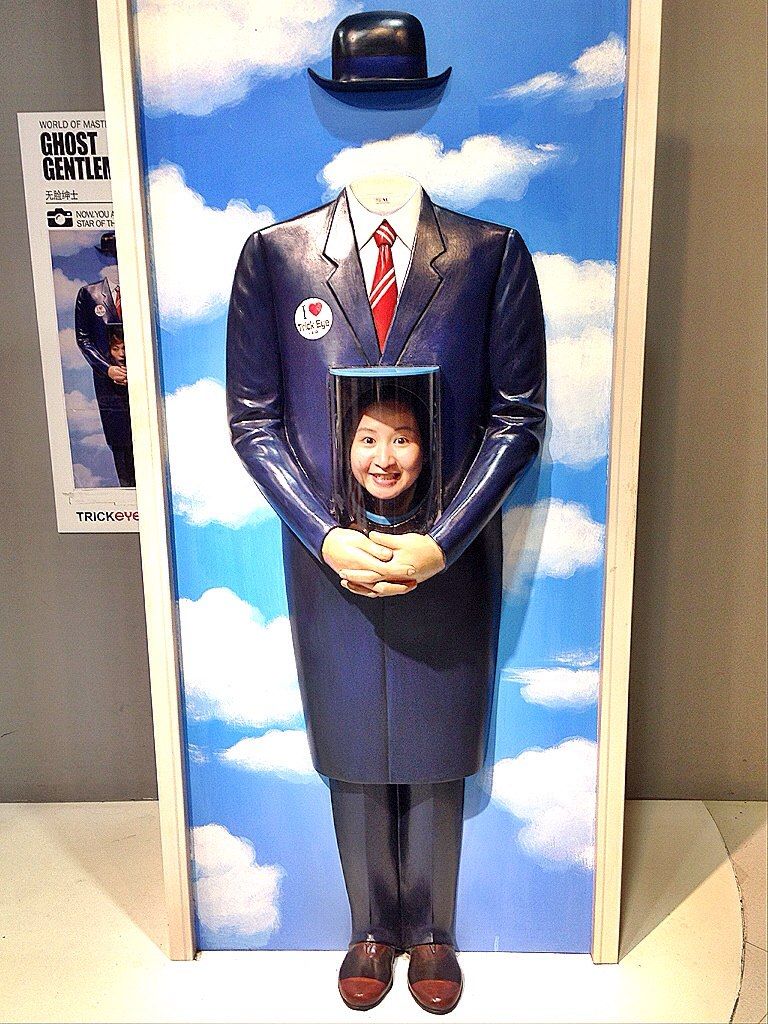 Nikki's face is so freaky here I thought. :P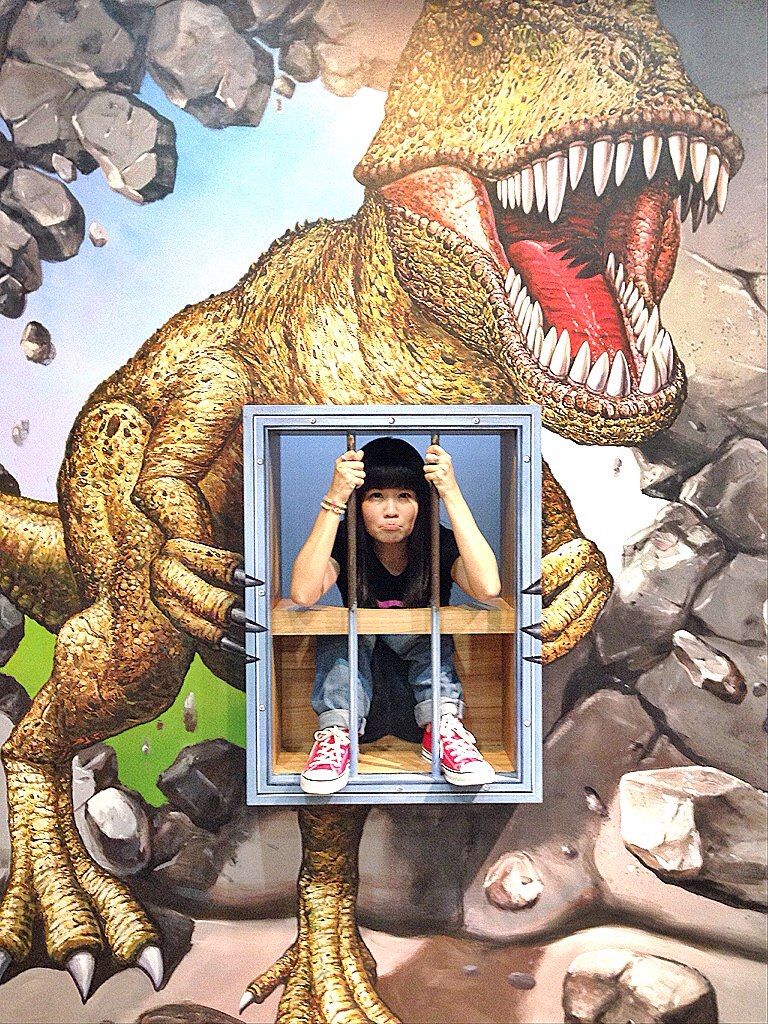 I love dinosaurs! <3 but still trying to at scare, turned out to be more like sad. :P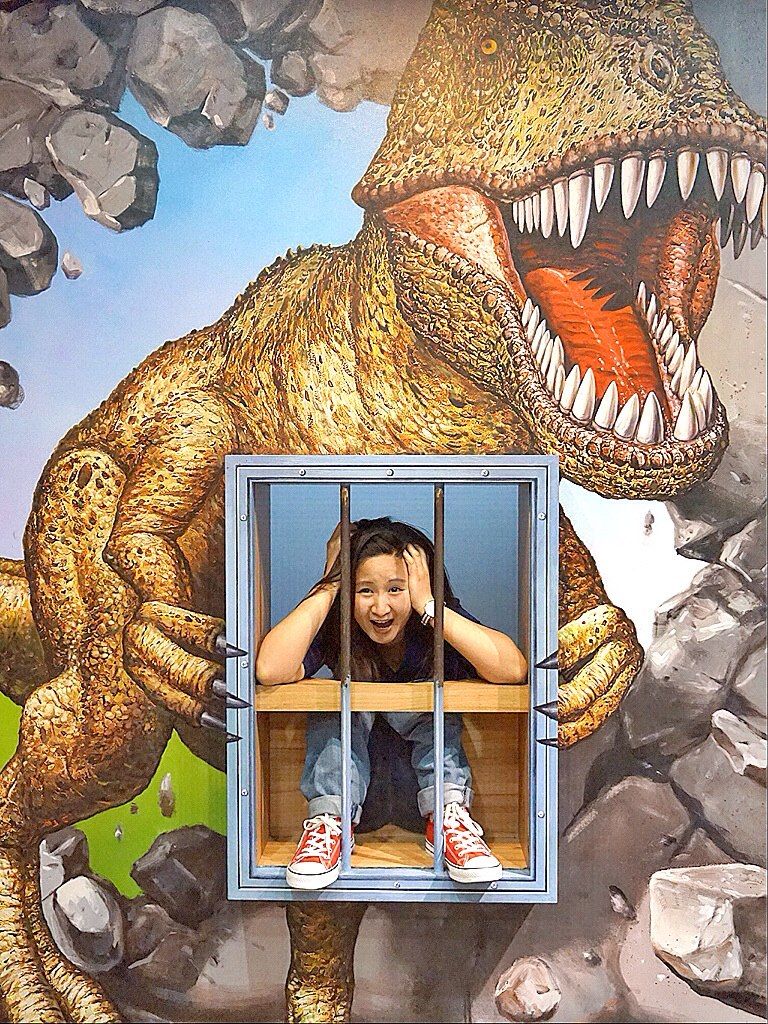 Nikki looked like she had gone crazy.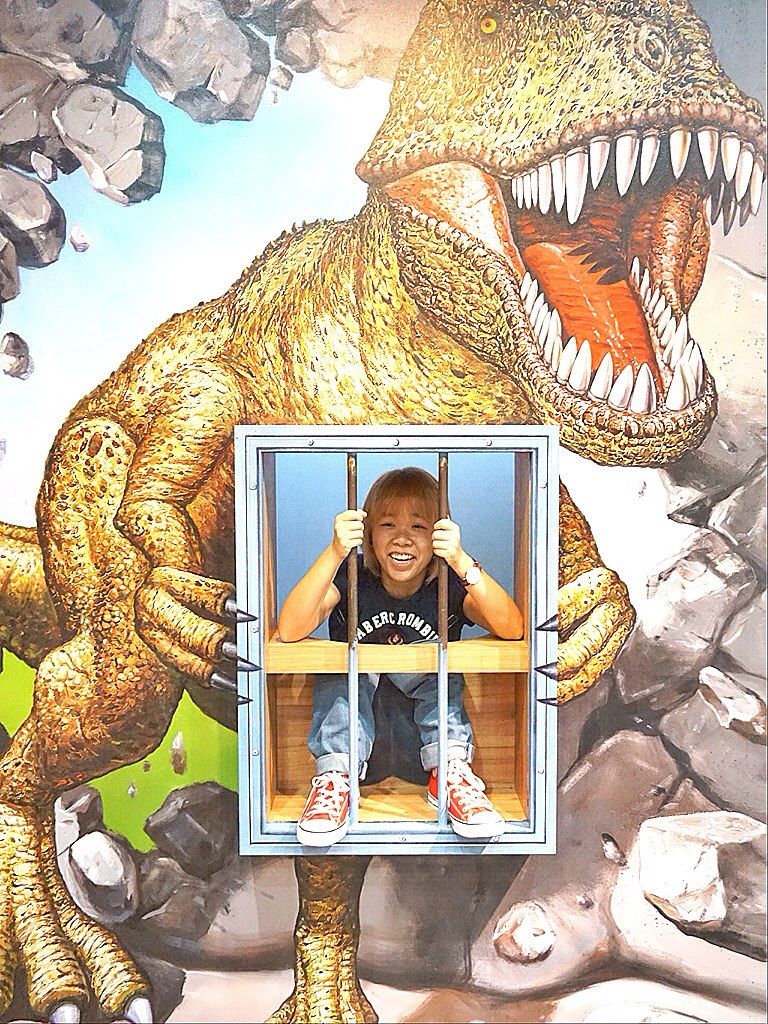 And Jacq looking super happy!
Jacq is still very happy, the snake almost caught her.
I was laughing very hysterically because this was our 2nd try, I was lying on the floor, hugging the plank and it kind of hurting because I ''giap'' too tightly :D
Our first time on an elephant.
I was laughing so much as I took this picture, the spotlight shone on Jacq's hair making her look like a sun.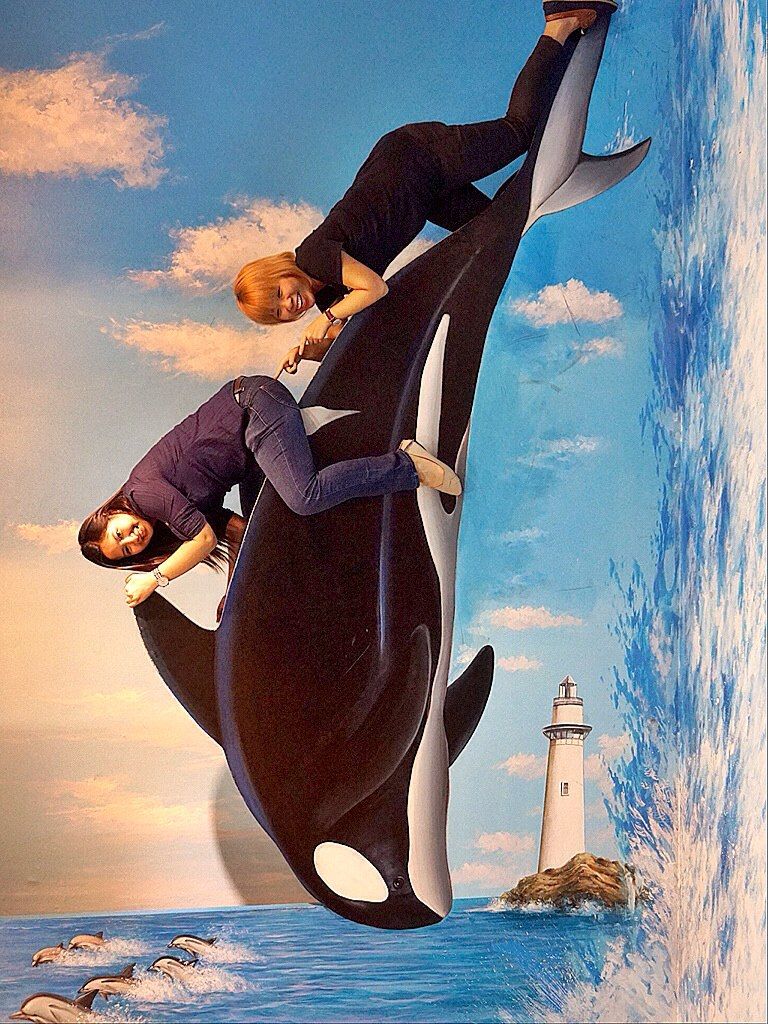 A more decent shot after changing position but someone got her backside poked :P
Monsterfish having its meal.
Nikki's pose is more legit. I looked like I am slipping down the bamboo and still laughing so hard.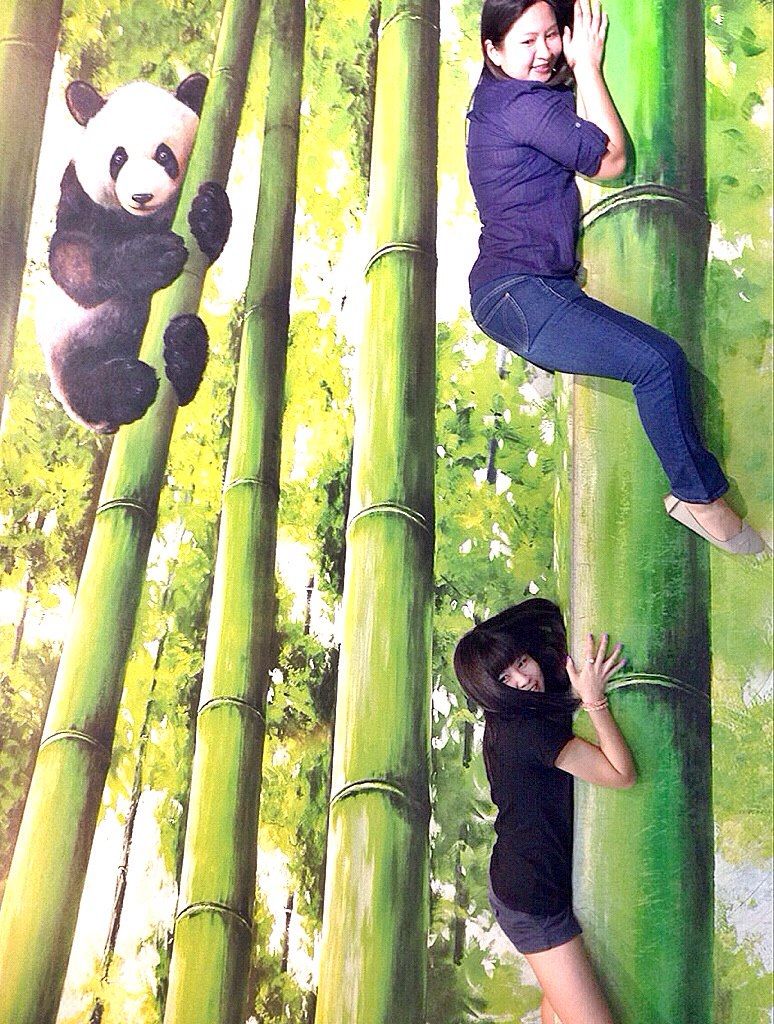 I still fail.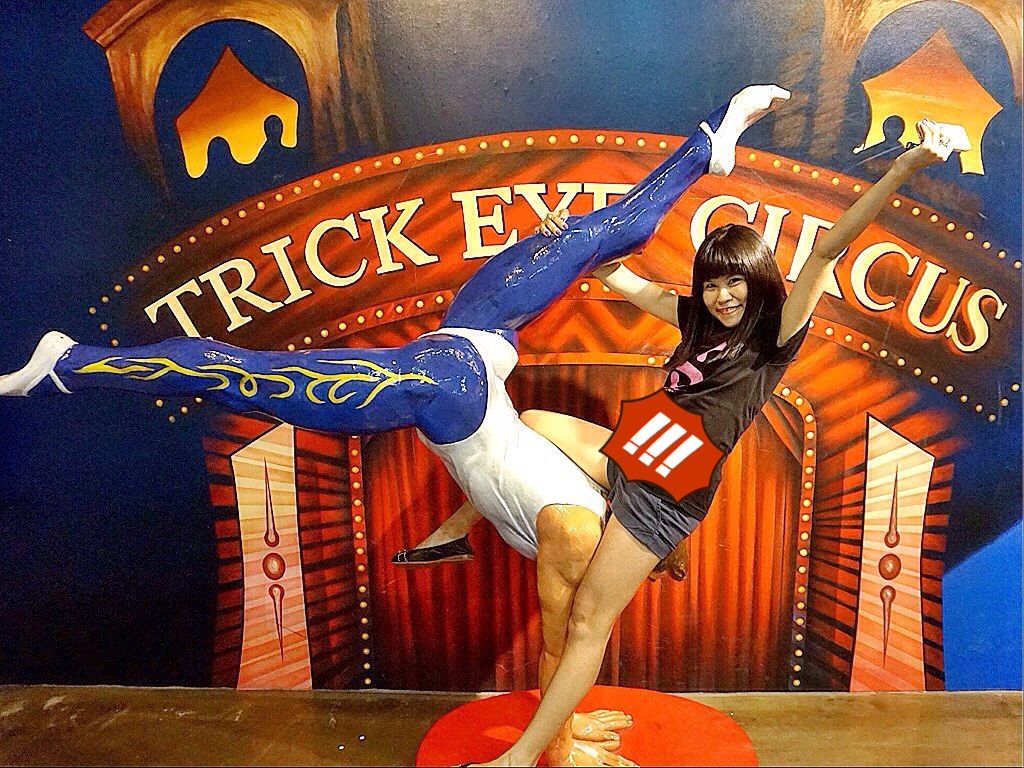 I think i may break his head.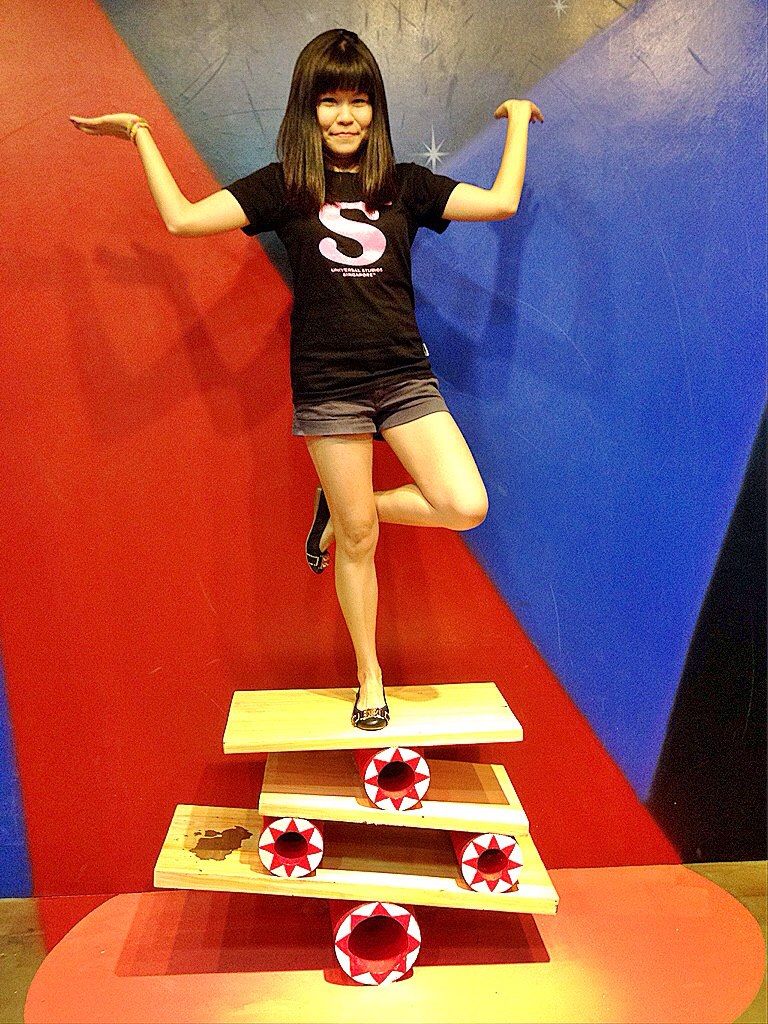 I was standing so steadily, K told me to ''try to lose your balance''.
I tried. HAHHAH
Balancing~~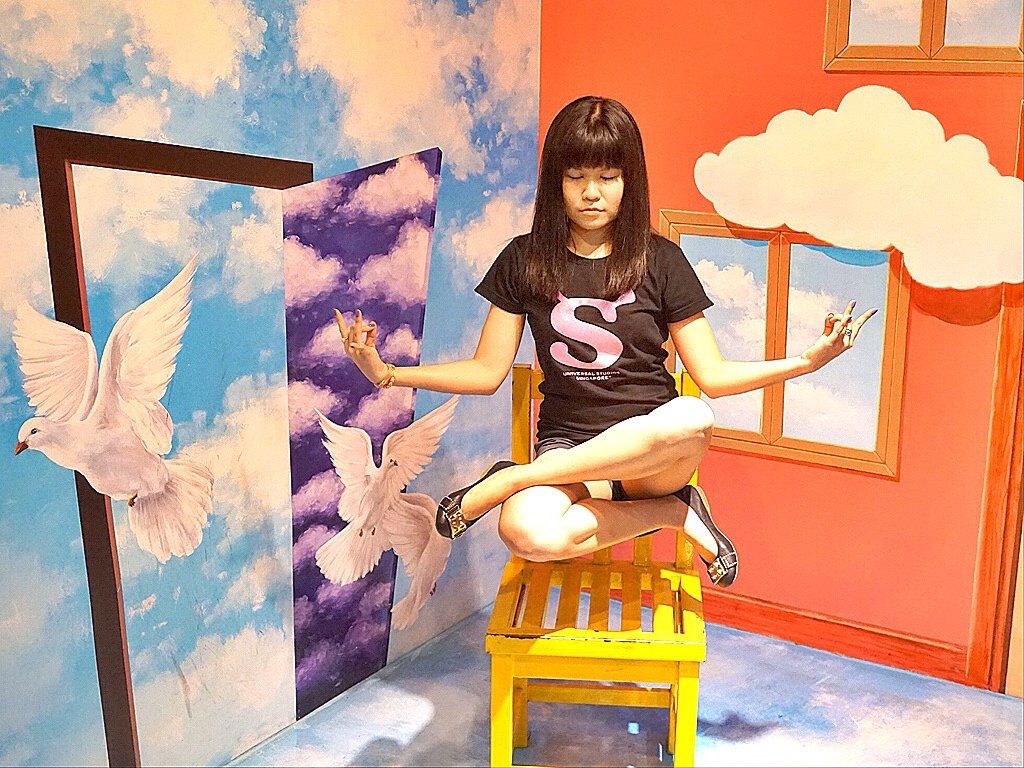 You just have to relax, close your eyes, and you will be floating on that chair!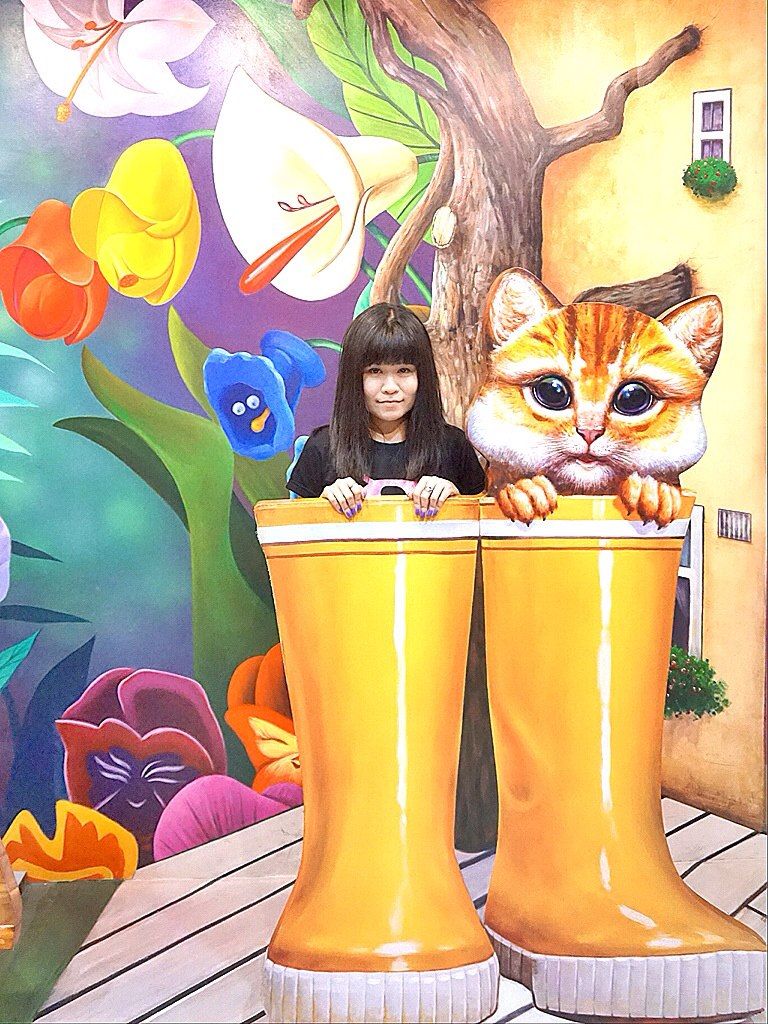 Me & my best friend.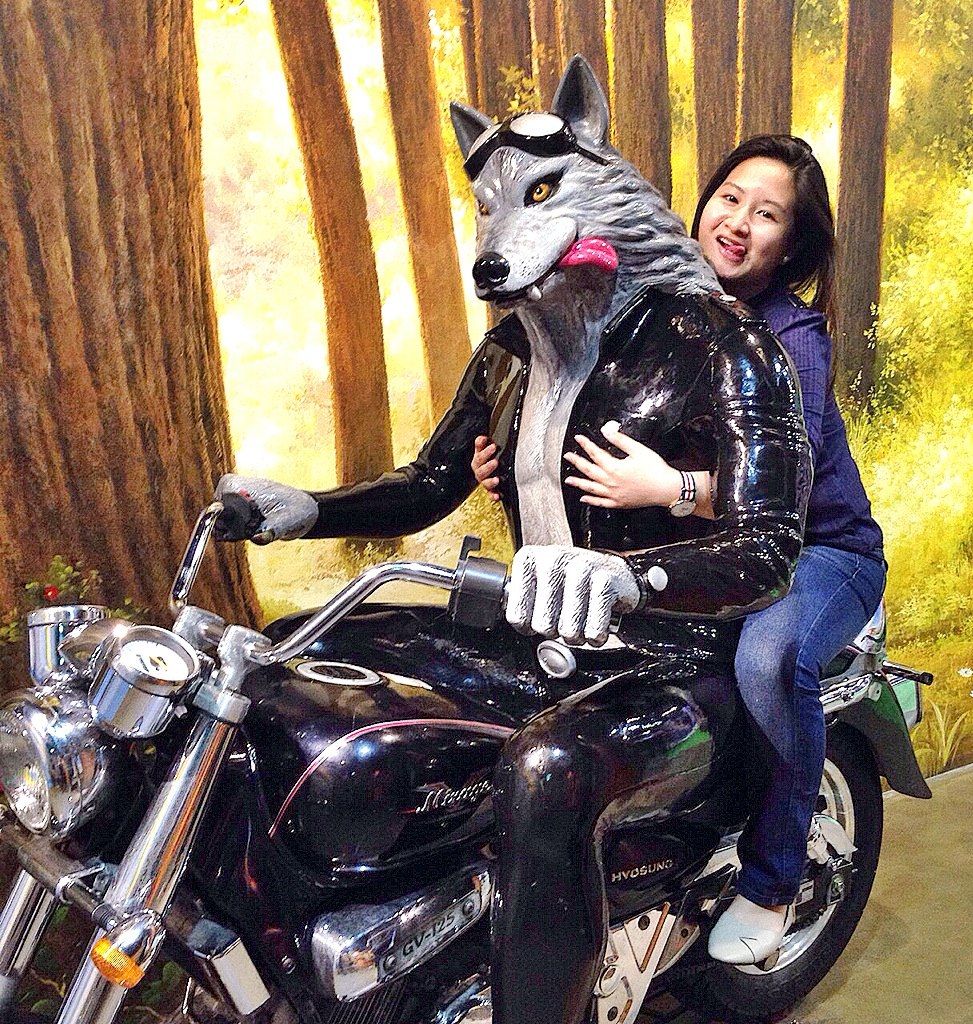 Nikki's romantic ride on a motorcycle.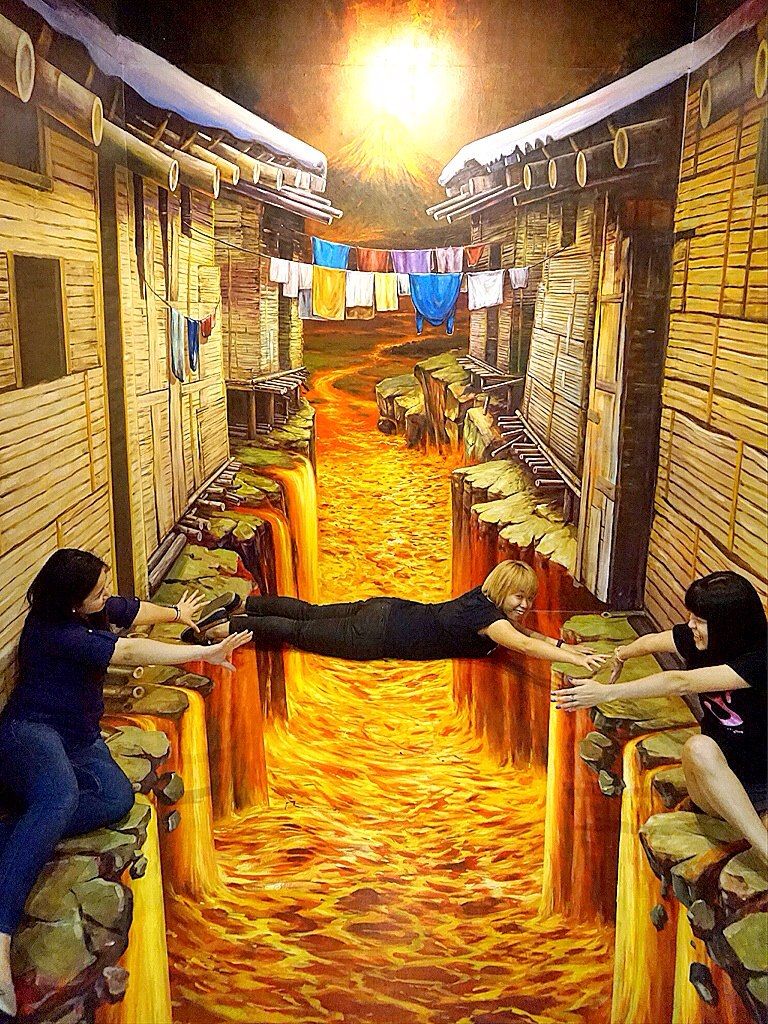 Love this picture of the exploding volcano behind, and the hot lava looks so legit.
Hi 5-ing and ignoring Jacq.
Sun & Moon.
Sun is created by us thanks to an earlier picture with Dolphin, Jacq's hair looks like the sun. So she is pretending to be the sun here.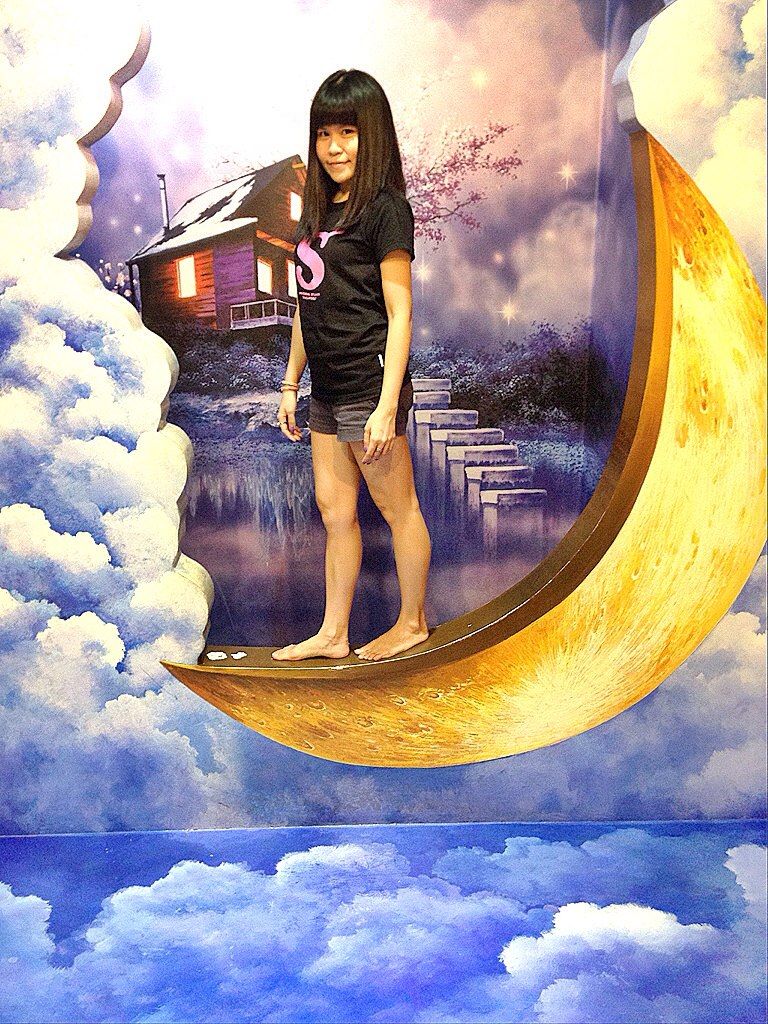 I am moonwalking yay!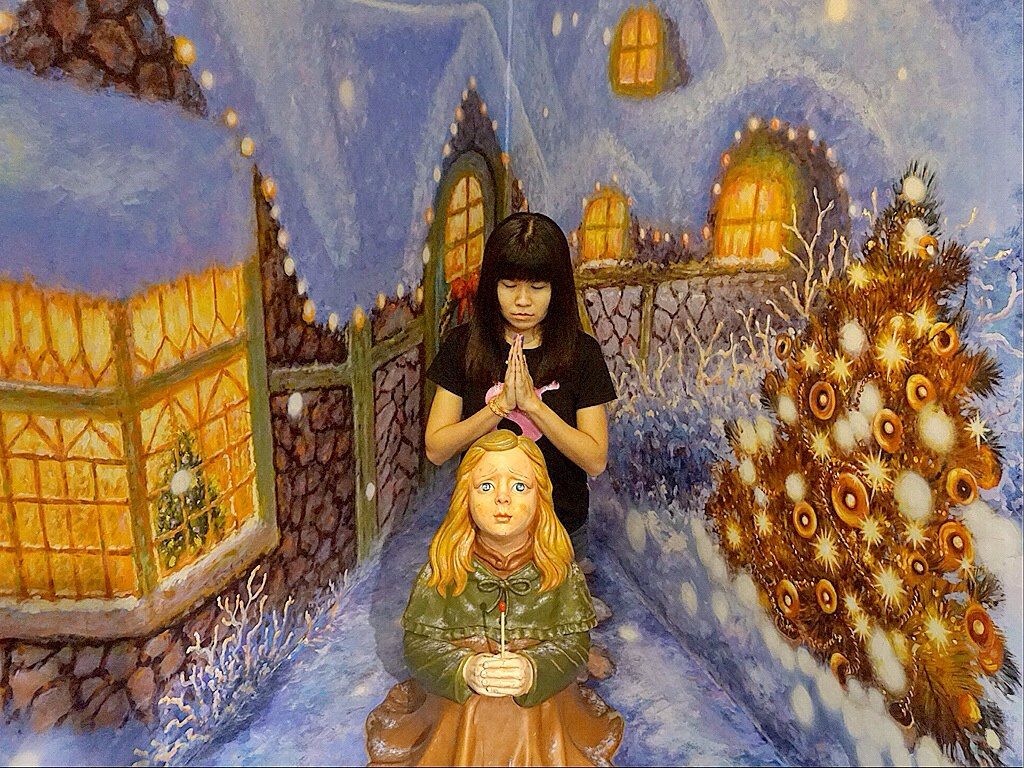 The match girl
Looking all angelic with a heavy bottom hahaah, my thighs look huge here.
Also ride a bicycle.
On a beautiful swan with our castle in the background, such a beautiful rainbow.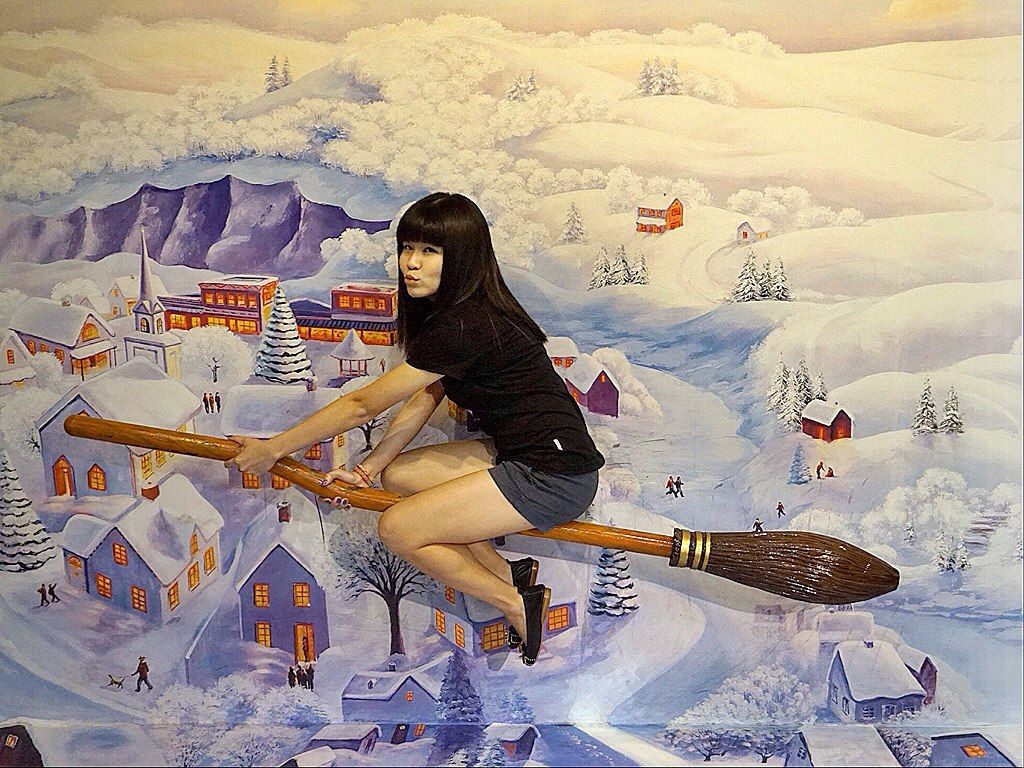 Witch in shorts, it was definitely freezing cold!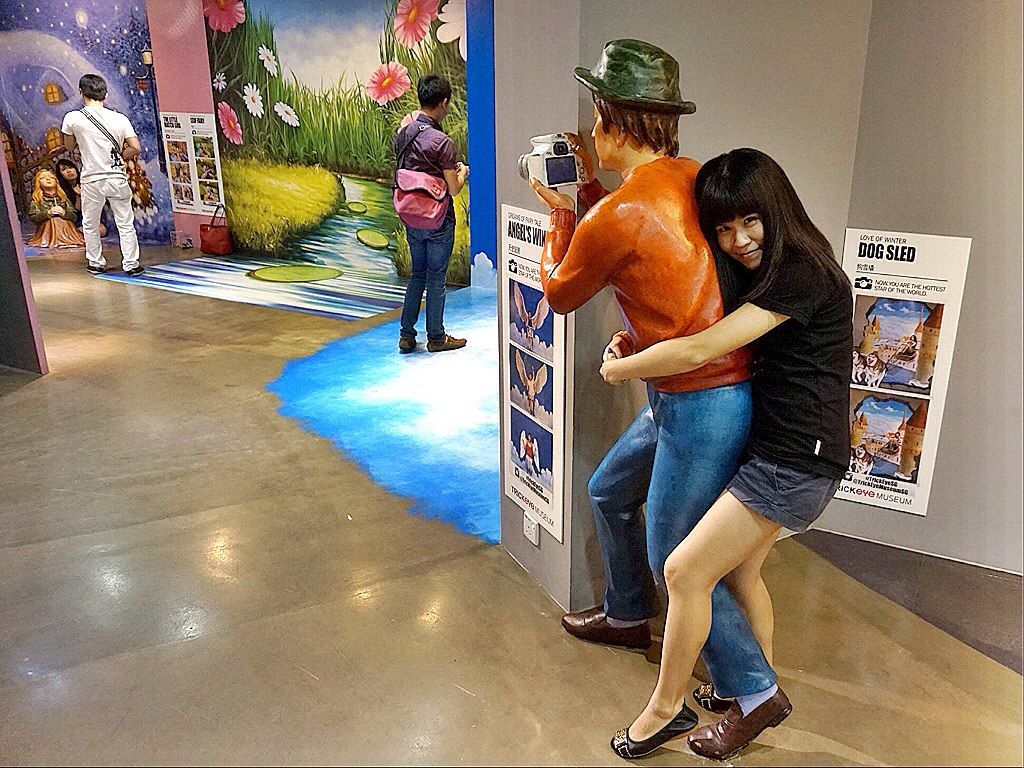 Stop sneaking shots of other people!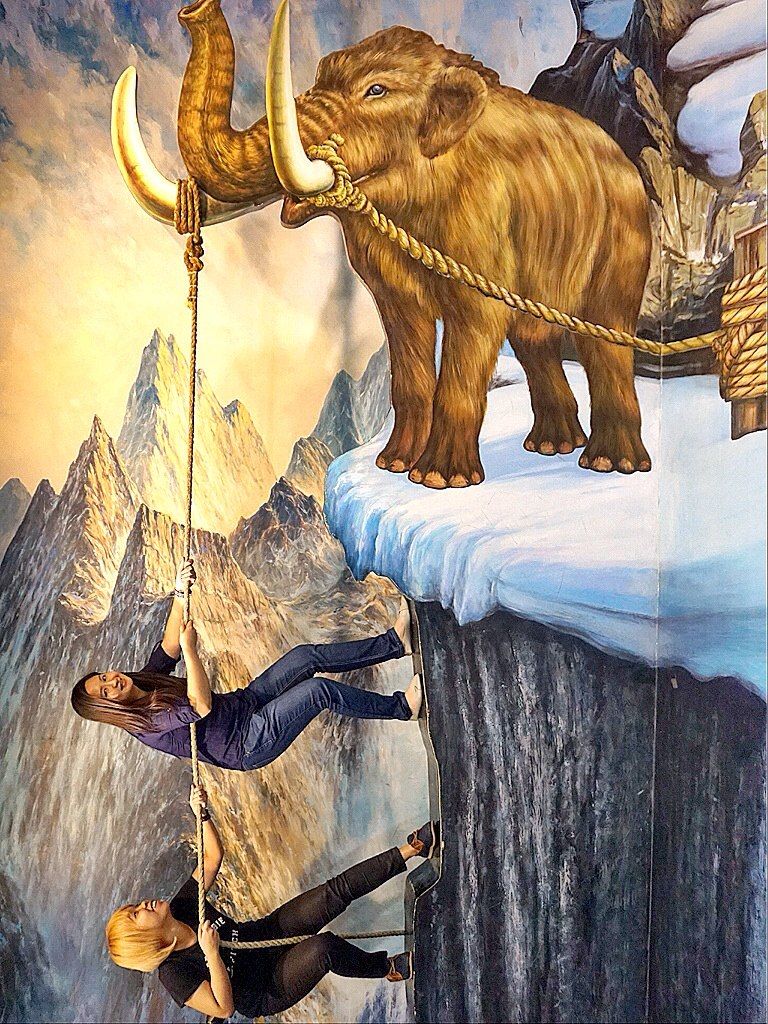 Jacq & Nikki trying hard to pull themselves up the cliff.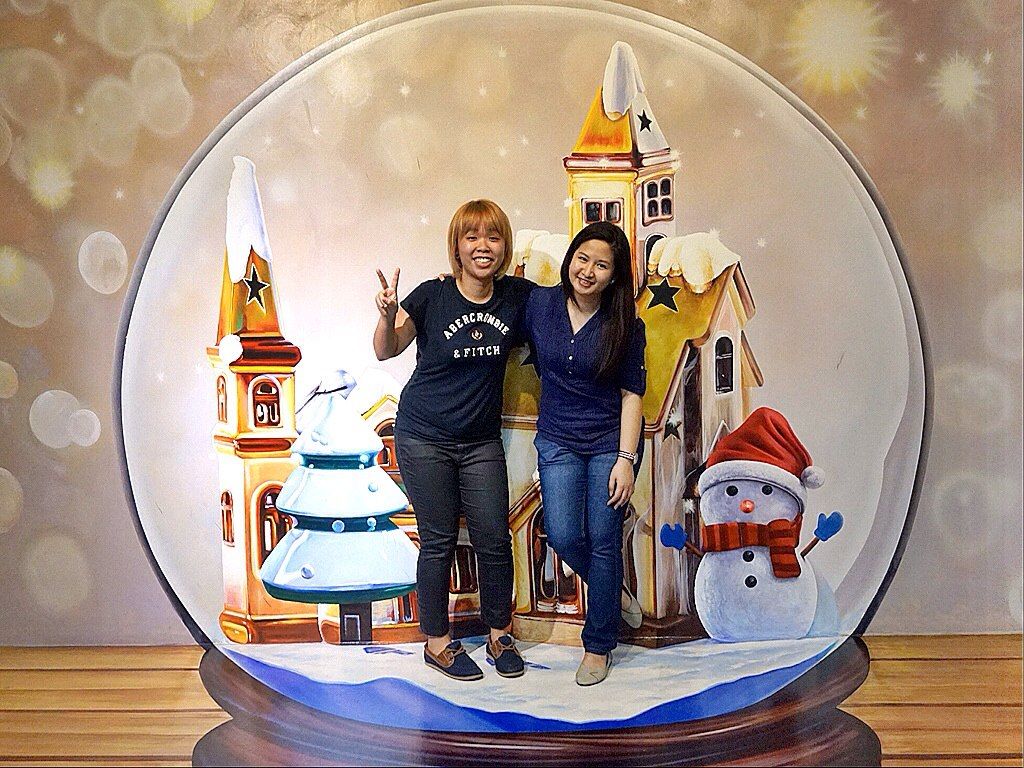 BFFs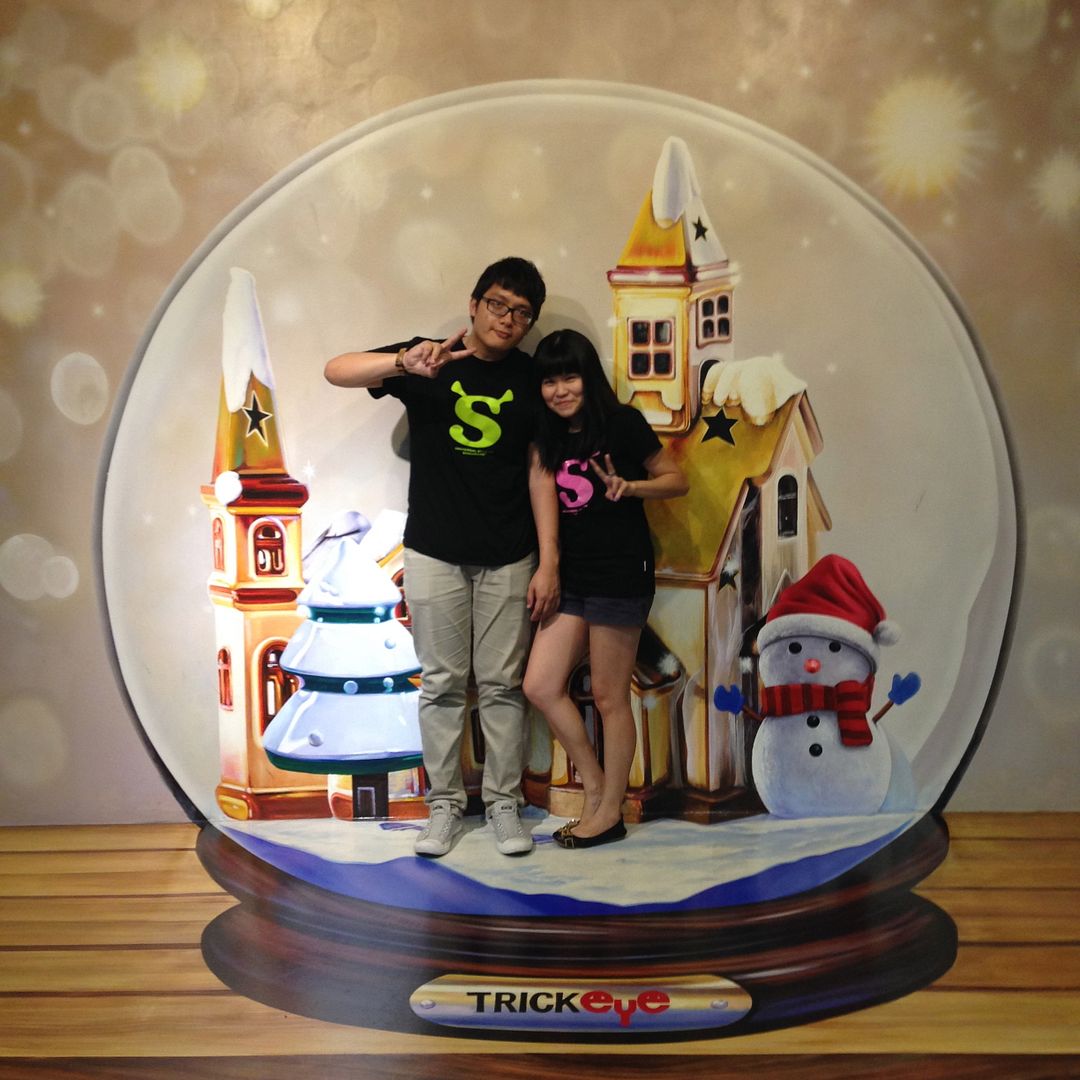 K & myself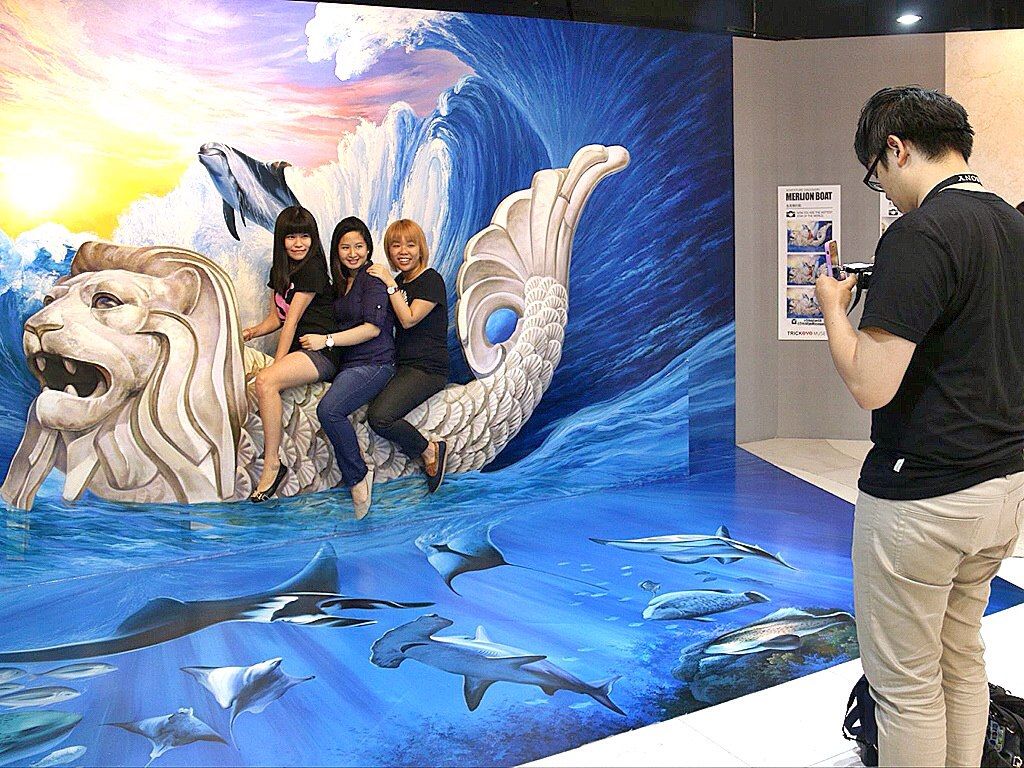 (Picture Credit: The Influencer Network)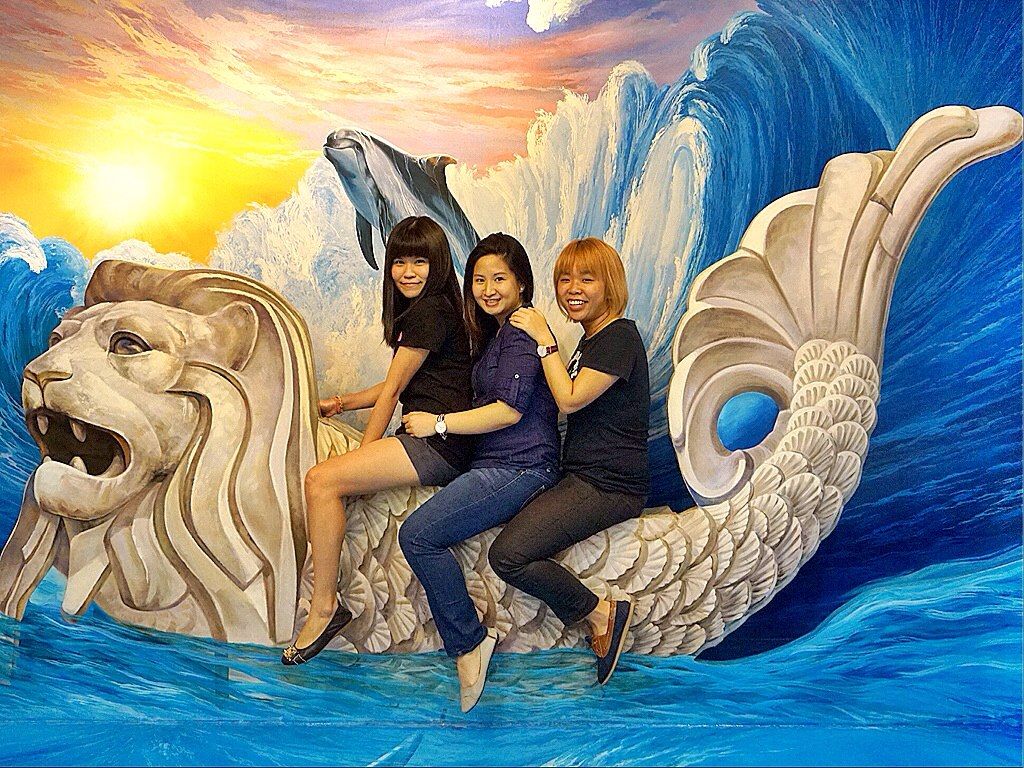 (Picture Credit: The Influencer Network)
Set sail on the merlon. Here we go!!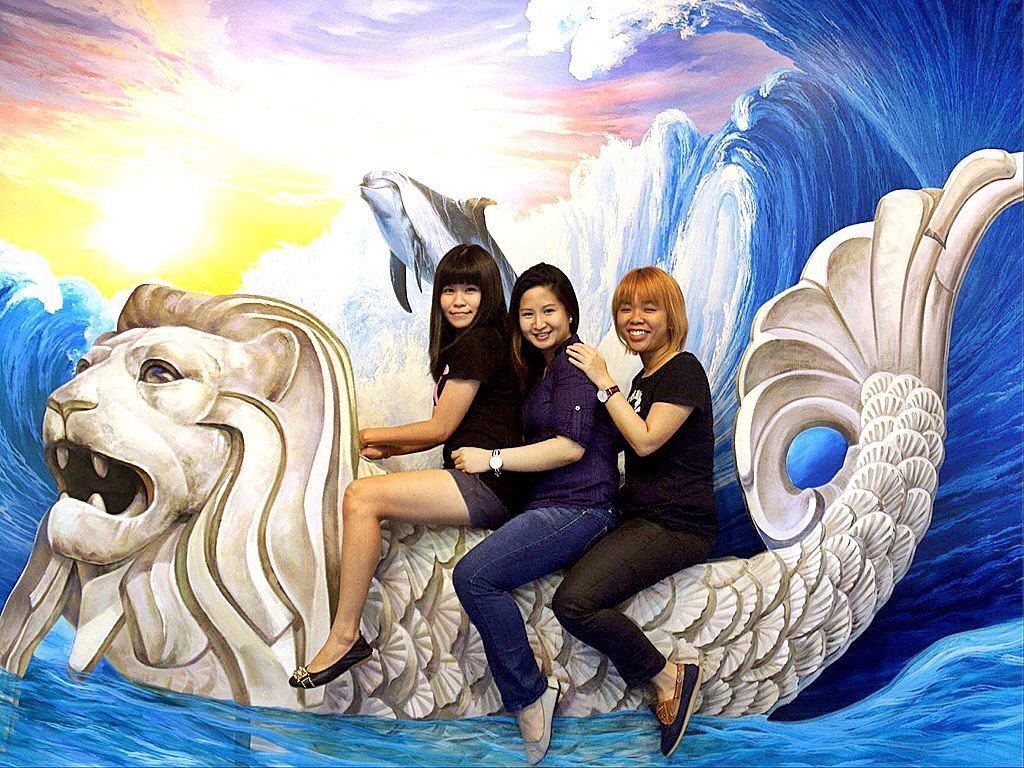 Trying to be a ghost here but its looks like a black lump of thing, not scary enough. :P
So I tried again.
First time being a ballerina and it feels awesome!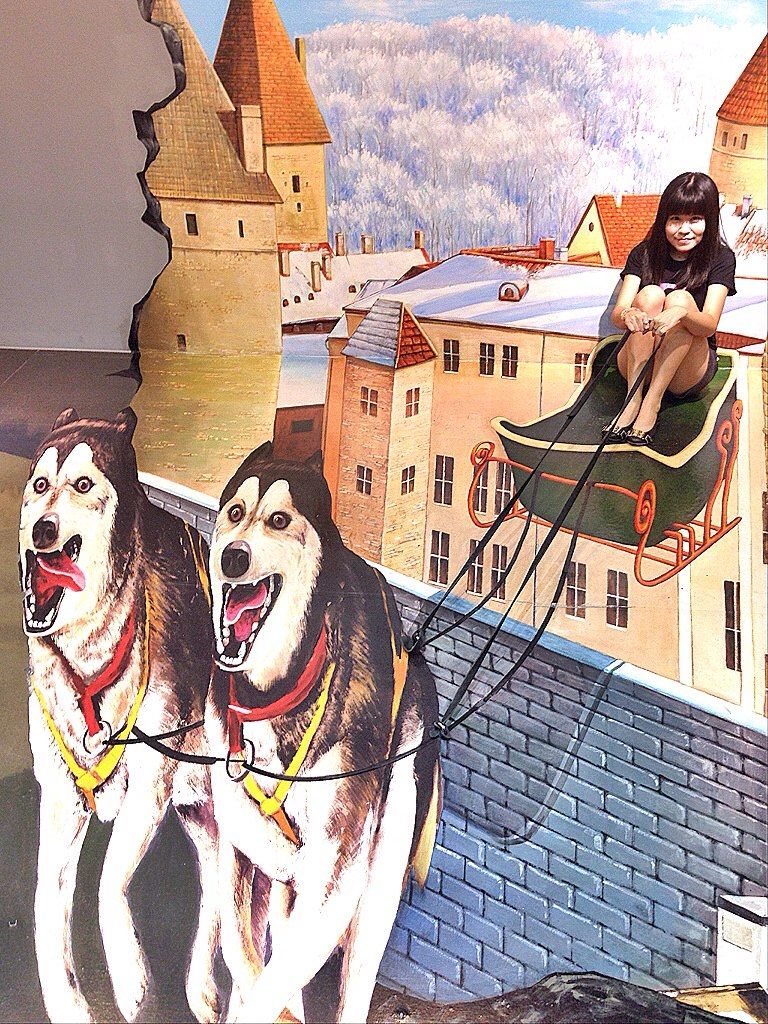 I can finally have 2 husky! On the husky sled <3
(Picture Credit: The Influencer Network)
Lastly, a group photo of all bloggers.
We had so much fun lying down, hugging wooden planks, sitting, crawling, kneeling and laughing at one another. Its been quite a while since I laugh so madly and loudly. The company makes everything much more fun especially on this let-your-hair-down friday night!
Thank you TIN & Trick Eye Museum for having us. Its been such an honour.