I was clearing some pictures off my phone and saw these pictures and thought that I could share a very easy 30-minute recipe!
These were what I gave to my girlfriends that night!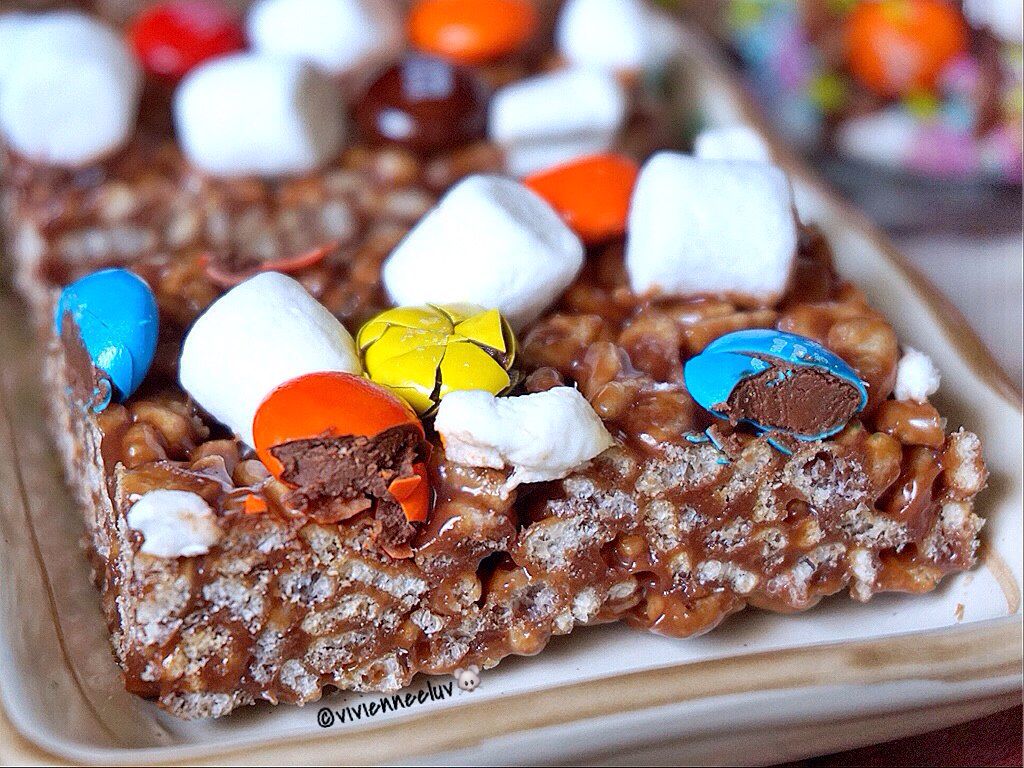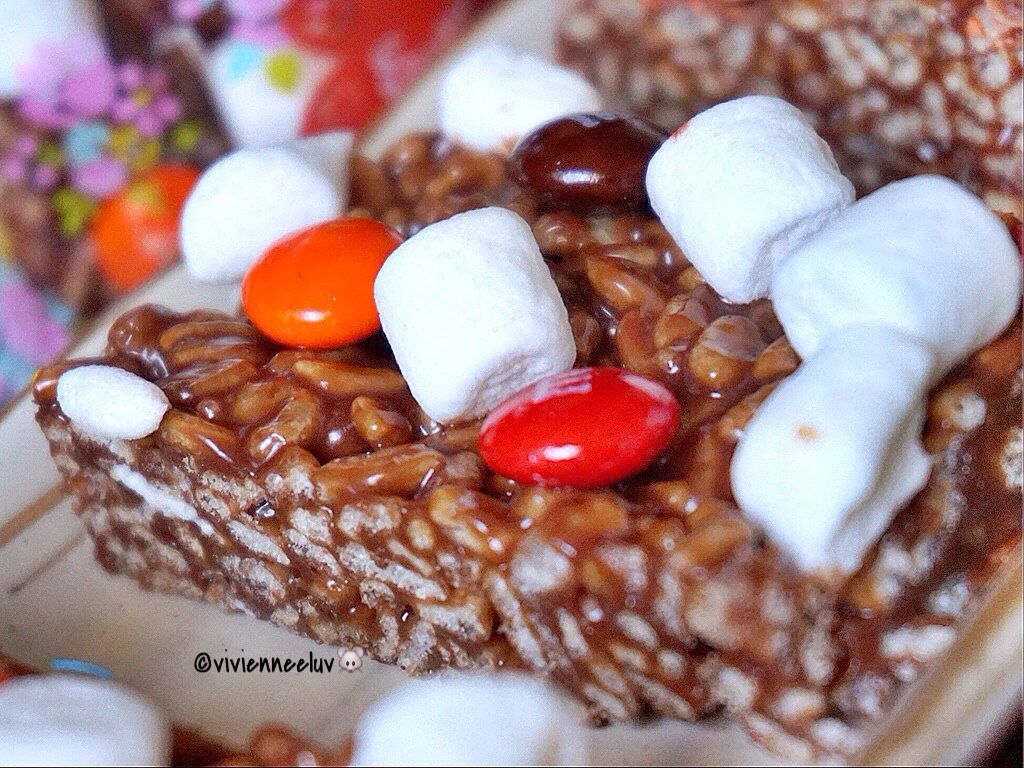 Ingredients:
55g butter
140g mini marshmallows (I actually only used 80g or when you feel that the mixture is sticky enough)
115g crispy rice cereal
2 tbsp M&M (or how much you like)
85g dairy toffee (I replaced it with 115g of milk chocolate)
2 tbsp golden syrup (I did not put this too)
*as you can tell, I am a very lazy person, plus I am afraid it may turn out too sweet
1) Line a shallow cake tin (I used a vey shallow tin, depends how tall you want the Marshmallow Bars to be, and I only grease it, did not line it)
2) Put toffee, golden syrup, butter and 115g marshmallows (i only left a handful of marshmallows for decoration purposes, I threw the rest into the pot) into a large heatproof bowl set over a saucepan of simmering water. Heat until melted and string occasionally.
3) Remove bowl from heat and stir in rice cereal until thoroughly combined. Quickly spoon the mixture into the cake tin and smooth the surface.
4) Scatter remaining marshmallows and M&Ms then gently press them down.
5) Chill in refrigerator until firm (I chill for about 15-30 mins as I am running short of time). Use a sharp knife to cut into bars.
TADA, thats all and you will get awesome Chewy Marshmallow Bars! By the way, after reducing the quantity of marshmallows, omitting golden syrup, the end product is still quite sweet.