The Lokal
Address: 136 Neil Road Singapore 088865 (next to Goethe-Institut Singapore)
Email: hello@thelokalsingapore.com
Tel: 6423 9918
Opening Hours: Monday-Friday: Breakfast & Lunch menu served 8am – 3.30pm
Drinks & Snacks served from 3.30pm – 6pm
Saturday & Sunday: All day brunch 10am-4pm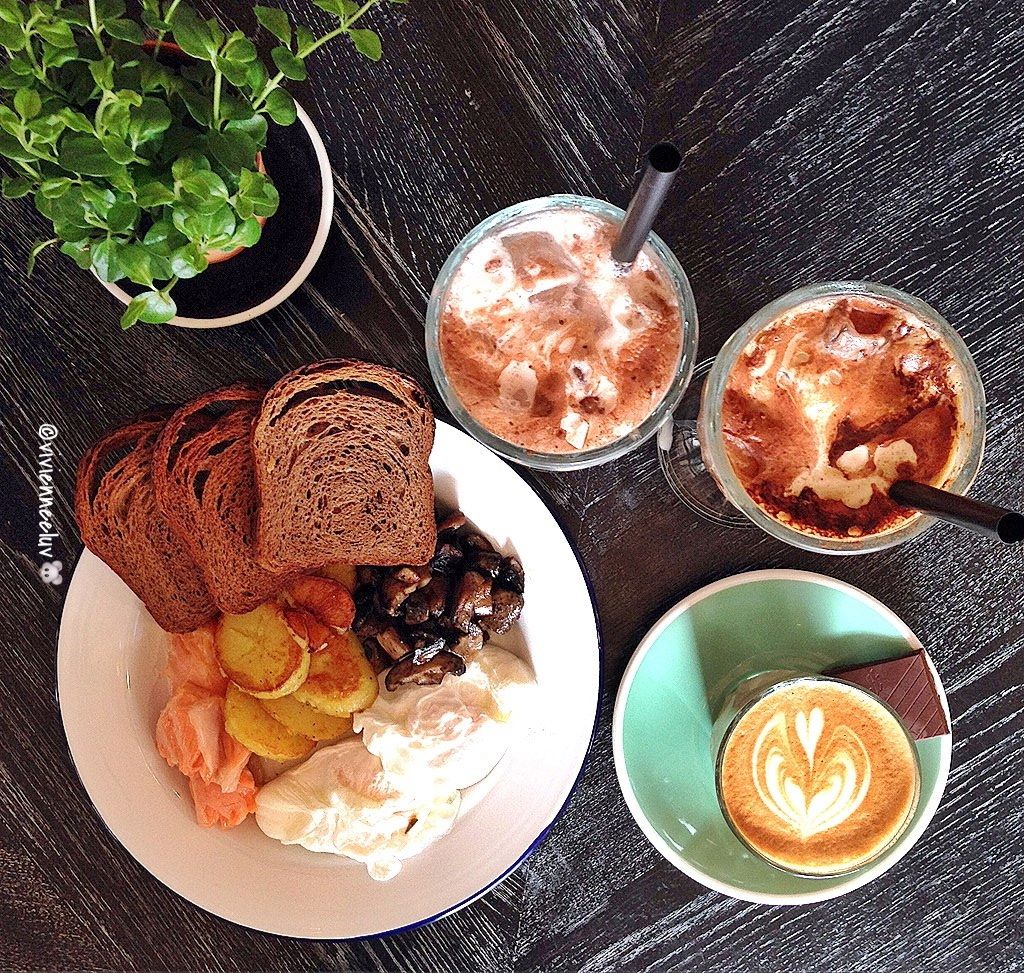 Sistas cafe hopping day out! We decided to go to The Lokal, pardon the bad pictures as its bad lighting n here. Same as the lighting in my kitchen :(
We decided to pimp our own breakfast, where we mix and match the ingredients ourselves!
Pumpernickel Bread S$4 | Poached Eggs S$6 | Grilled Mushrooms S$4 | Smoked Salmon S$6 | Sauteed Potatoes S$5 = S$25
Hot Chocolate S$6 + Iced S$1 = S$7
Mocha S$6 + Iced S$1 = S$7
Latte S$5.50
So this plate of simple looking breakfast comes up to S$25, which is quite costly in my opinion. Even the iced drinks cost a S$7.
Nonetheless, the company is great! And the 3 of us shared this plate of breakfast, so I don't really feel the pinch in my pockets. >_<
And lastly Eileen made us Ondeh Ondeh, but so little! How to fill the tummy!