Domino's Pizza Singapore
Domino's Pizza (Facebook)
Till date, 15 outlets:
ANG MO KIO Blk 339 Ang Mo Kio Ave 1 #01-1587 Singapore 560339
ARAB STREET 146 Arab Street Singapore 199830
BEDOK Blk 218 Bedok North 1 #01-15 Singapore 460218
BUKIT MERAH Blk 111 Jalan Bukit Merah #01-1678 Singapore 160111
BUKIT TIMAH 8 Chun Tin Road Singapore 599595
CHOA CHU KANG Blk 253 Choa Chu Kang Ave 1 #01-01
Keat Hong SC Singapore 680253
JURONG 6 Jurong West Ave 1 #01-03 Jurong Green CC Singapore 649520
KATONG 301 TanjongKatong Road Singapore 437084
KILLINEY 71 Killiney Road Singapore 239527
KOVAN 943/945 Upper Serangoon Road Singapore 534710
PASIR RIS Blk 625 Elias Road #01-312 Elias Mall Singapore 510625
SEMBAWANG 369 Sembawang Road #01-06 Sembawang Cottage Singapore 758382
TAMPINES Blk 462 Tampines St 44 #01-76 Singapore 520462
WEST COAST Blk 505 West Coast Drive #01-210 Singapore 120505
WOODLANDS Blk 166, Woodlands St 13 #02-525, Singapore 730166
I believe Domino's is not a new name to you, this huge franchise has 8,900 corporate and franchise stores in more than 65 countries. Singapore is the 67th country where Domino's has established its presence.
ONLINE ORDERING & GPS TRACKER
(Picture credit: Domino's Pizza Website)
Domino's Pizza is also my favourite pizza in Singapore! I used to order Domino's once every 4 days, no joke. So I was quite familiar with its 30 minute delivery. They are also the first international company to introduce pizza delivery service and its famous online GPS tracker (Great Pizza Service Tracker) for online order, how cool is that! Don't be mistaken, it doesn't show you which exact location your pizza is at, but it shows you the status of your order from the moment you placed the order to the moment it leaves the store for delivery! Its like ''I feel at ease knowing my pizza is already all baked and ready for delivery, means it will arrive anytime soon in the next 5-10 minutes!'' for an example.
TIME GUARANTEE
Usually I don't like to order delivery as the waiting time is 1 to 1.5 hours, however at Domino's, it is 30-Minute Delivery Guarantee, the only pizza company that guarantees your order will arrive within 30 minutes or they will give you a free Regular Pizza voucher! Your pizza is guaranteed to be hot, fresh, and great tasting when it arrives at your doorstep. Oh and did I mention, FREE DELIVERY.
And of course with this 30 minutes guarantee, Domino's Pizza is not able to deliver to EACH AND EVERY single consumer in singapore. (Including the place I am currently residing in)
As for taking away, Domino's guarantees you'll receive your Take-Away orders within 15 minutes or they will give you a free Personal Pizza voucher!
Finally, all their pizzas are made fresh as soon as you place your order!
NETT PRICES
Domino's Pizza do not add any extra charges for delivery, ERP or GST. So what you see is what you pay. No surprises!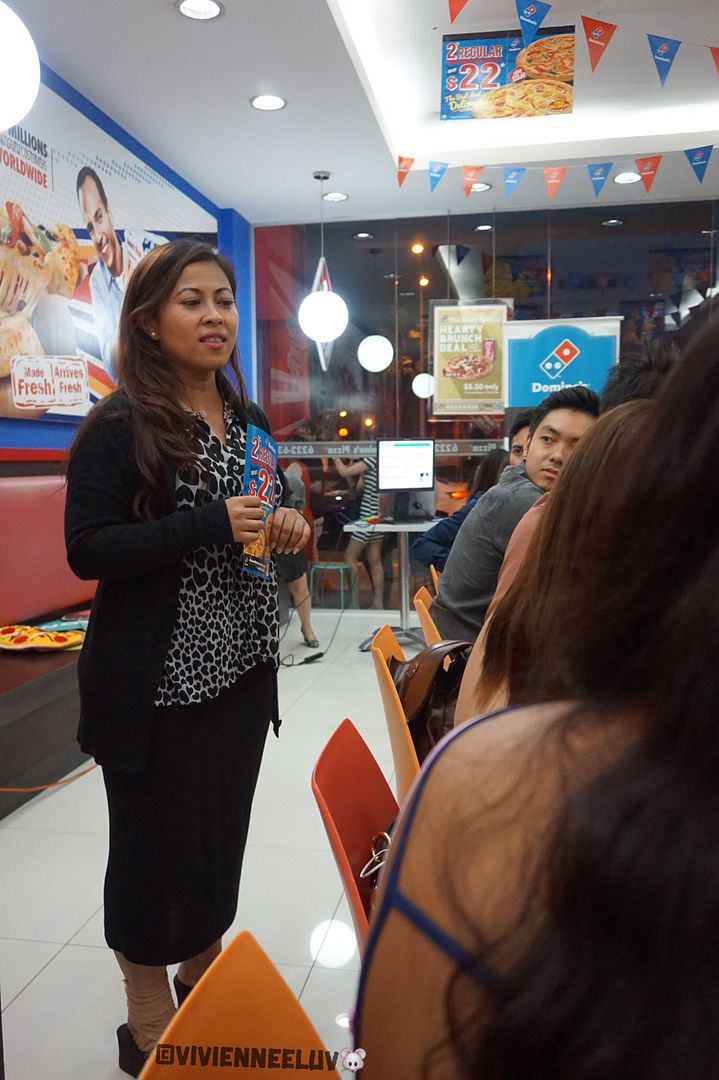 An introduction to Domino's Pizza, through this session I have understand the operation of Domino's more. I don't use to think that 30-minute delivery is any big deal but now I do.
From the time you placed the order, they have to make you pizza, put it to bake, prepare and deliver. Its quite stressful if I am working there. Really appreciate the hard work from Domino's team.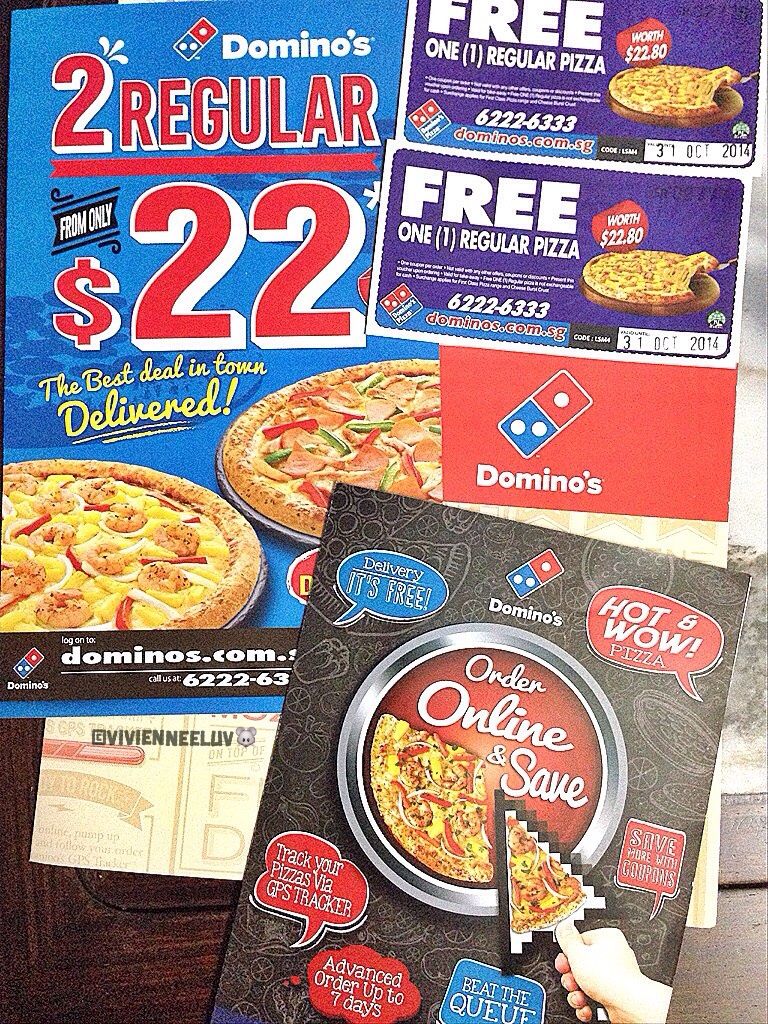 I posted the pizzas on Facebook and a friend asked if the 2 for S$22 pizzas are still available. Domino's is famous like that: cheapest pizzas in town, free delivery, 30 minutes delivery.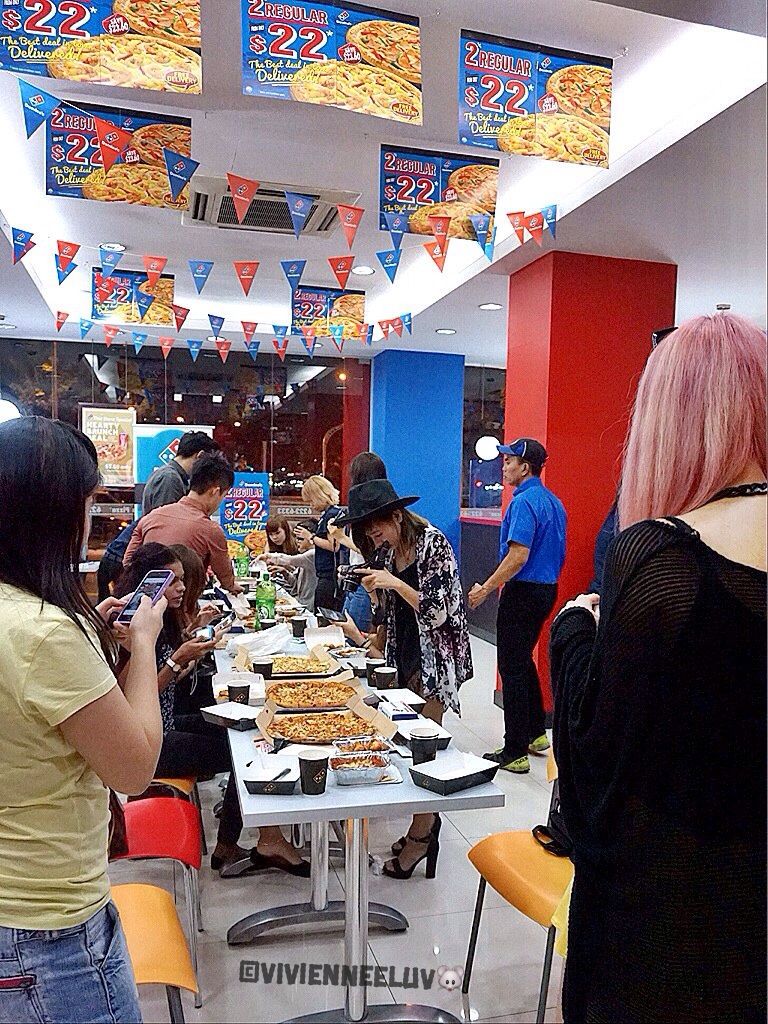 Cameras get to eat first before us!
THE FOOD!!
Exciting Pizza Deals anytime, anyday:
2 X 9'' Regular Pizzas S$22 (1 regular pizza S$22.80)
2 X 12'' Large Pizzas S$33 (1 large pizza S$29.80)
2 X 15'' Xtra Large Pizzas S$44 (1 xtra large pizza S$35.80)
for All Time Favorite pizzas. No reason not to order this awesome deal!
Surcharge applies Classics Pizzas at S$2/S$4/S$6 per pizza.
& First Class Pizzas at S$4/S$6/S$8 per pizza.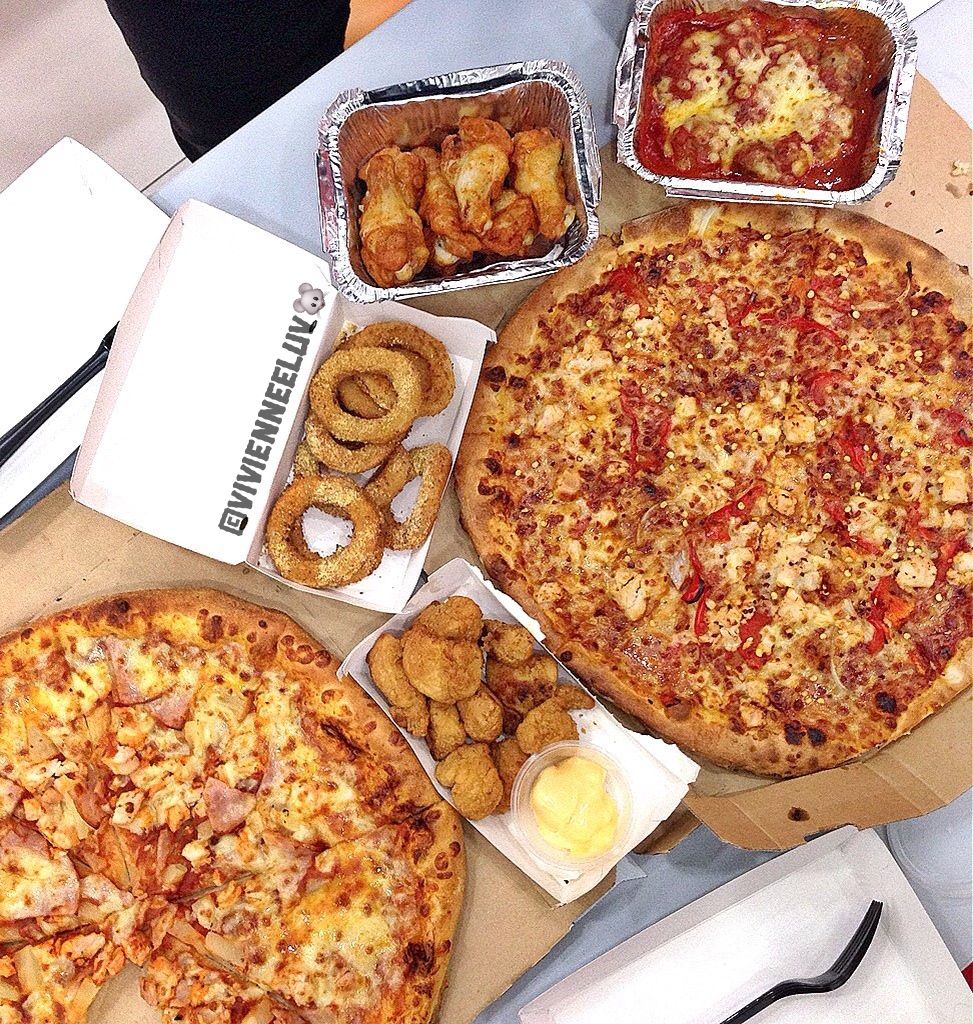 NEW FLAVOURS
include Parmagiana Chicken, Smoky Meatilicious, Alfredo Prawn, Chili Prawn, Smoky Pepperoni & Mushroom.
Besides 28 exciting flavours to choose from, you can aleso choose your favourite crusts!
CRUSTS
1) Classic Hand-Tossed - brushed with a rich buttery garlic-infused oil
2) New York Crust - Lighter hand-stretched crust, done the New Yorker Way
3) Crunchy Thin Crust - light & crispy crust that enables you to really enjoy the toppings
4) Cheese Burst Crust - 2 crunchy thin crusts with a layer of creamy cheddar cheese sauce in between (surcharge applies)
5) Cheesy Crust - filled with mozzarella cheese, garlic,herbs and topped with parmesan cheese, breadcrumbs and parsley
SAUCES
1) Signature Sauce - mouth-watering combination of fresh vine-ripened tomatoes, and a blend of spices
2) Sweet & Spicy Sauce - a blend of sweet & spicy sauces for a unique flavour sensation
3) Napolitana Sauce - made with fresh tomatoes, chopped onions, garlic & herbs
4) Pesto Passion Sauce - an aromatic herb paste made from basil, garlic, cashew nuts and vegetable oil
5) Smoky BBQ Sauce - thick with a rich smoky flavour, blended with a tomato twist
CHEESE
Domino's uses generous amounts of 100% mozzarella cheese.
All Time Favourite: Chili Chicken
Smoked chicken breast, onions, red peppers, chill flakes on sweet & spicy sauce
All Time Favourite: Hawaiian Paradise
100% mozzarella cheese with succulent chicken breast, chicken ham, juicy pineapples on signature sauce
Classics: Basilico Chicken
Roasted chicken, mushrooms, cherry tomatoes and onions on pesto passion sauce
All Time Favourite: Napolitana Chicken
Onions, green peppers, ripe olives, chicken sausages and mozzarella cheese on napolitana sauce
First Class: Meatasaurus
Beef pepperoni, ground beef and fresh mushrooms on smoky BBQ sauce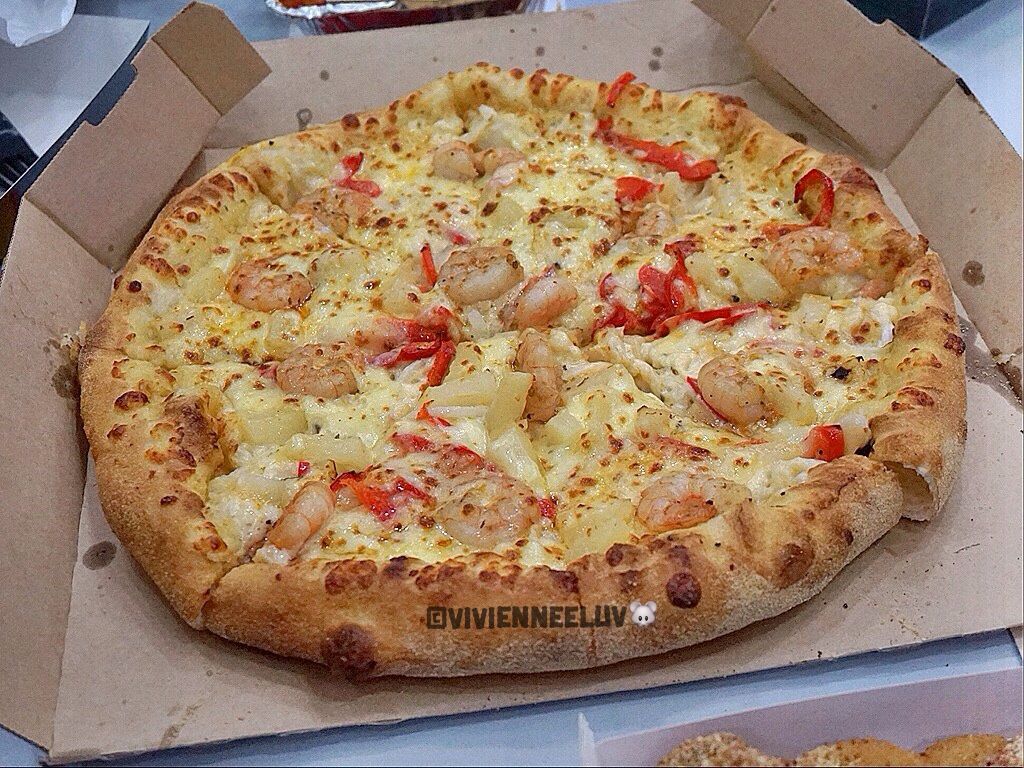 (NEW) First Class: Alfredo Prawn
Onions, red peppers, pineapple, prawns and mozzarella cheese on top secret sauce
DOUBLE DELIGHTS!

(Double Delights deals highlighted in green below)
I have to emphasise this, NONE of the food here you see is fried. All are oven-baked!
Golden Roasted Drumlets (6 pieces) S$9.80
or add on deals to your pizza for S$7.80
(NEW) Napolitana Baked Meatballs S$10.80
or add on deals to your pizzas for S$8.80
Crazy Chicken Crunchies (original/tom yum) S$9.80
or add on deals to your pizza for S$7.80
or any
2 (Crazy Chicken Crunchies/Chicken Wings/Golden Roasted Drumlets) for S$15
Onion Rings S$4.80
or add on deals to your pizza for S$3.80
or
Onion Rings & Twisty Bread S$6
The onions rings are so crispy, its hard to believe that they are oven baked, but I ate them with my bare hands so I know. No oil on my fingers, I know that they are oven baked!
Breadstix S$5.80
or add on deals to your pizza for S$4.80
or
Breadstix & Twisty Bread S$8
Breadstix is one of my MUST ORDER whenever we had Domino's. It is much better than garlic breads, you have to try this yourself.
This lava cake is so thick and good, worth your every single calorie and cent! I will make a trip to Domino's specially for this, and of course the pizzas.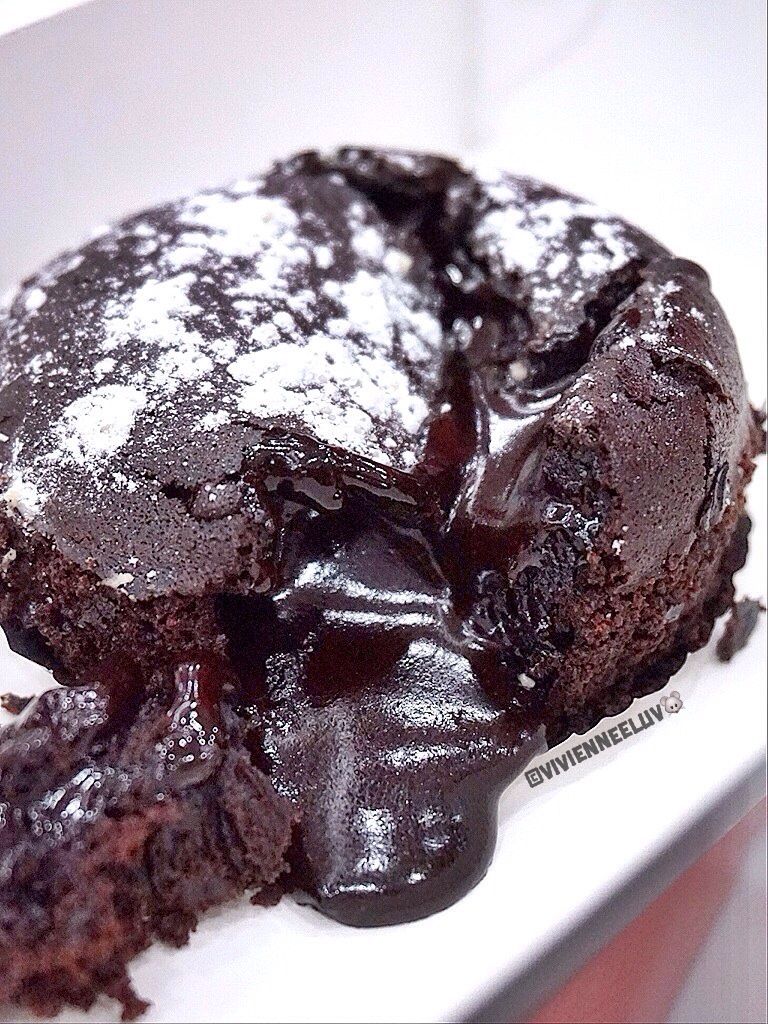 Chocolate Lava Cake S$6.80
or add on deals to your pizzas for S$4.80
or
Chocolate Lava Cake & Cinnastix S$9
(Picture credit: Domino's Website)
Gourmet Flatbread S$11.80-S$13.80
or add on deals to your pizzas for S$7
or
2 Flatbreads for S$11
(surcharge of S$2 for Pesto Prawn)
IPHONE APP (Domino's SG)
Domino's iPhone app is the latest development by Domino's, widening and
expanding its ordering platform. The app is easy to navigate and was developed to deliver yet another added platform to allow greater convenience for consumers hat would allow them to plan and place as well as track their orders from their mobile devices.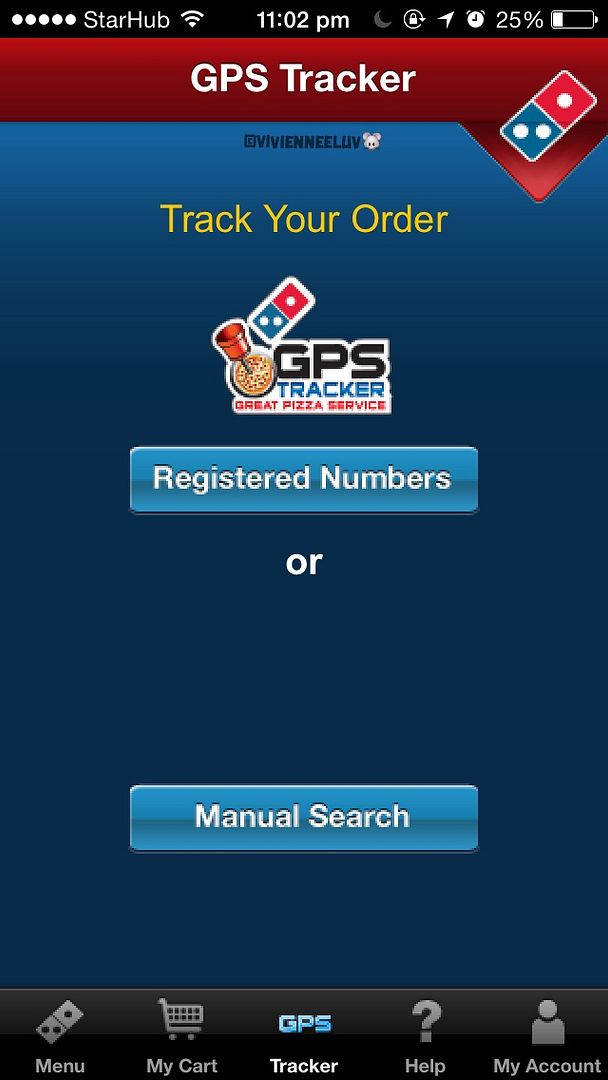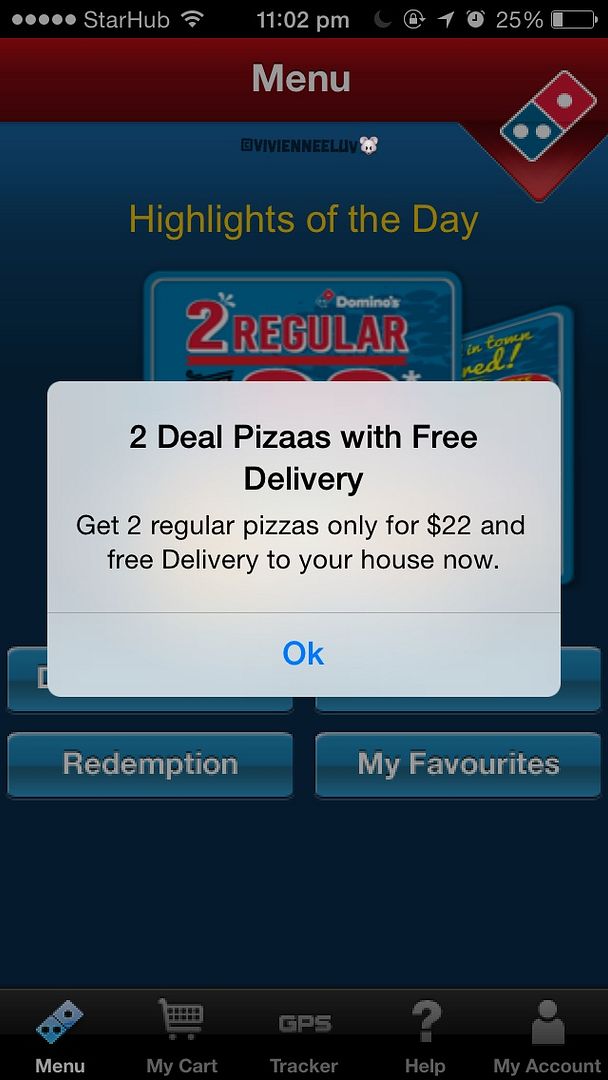 PARTY PICTURES WITH OLD & NEWLY MADE FRIENDS!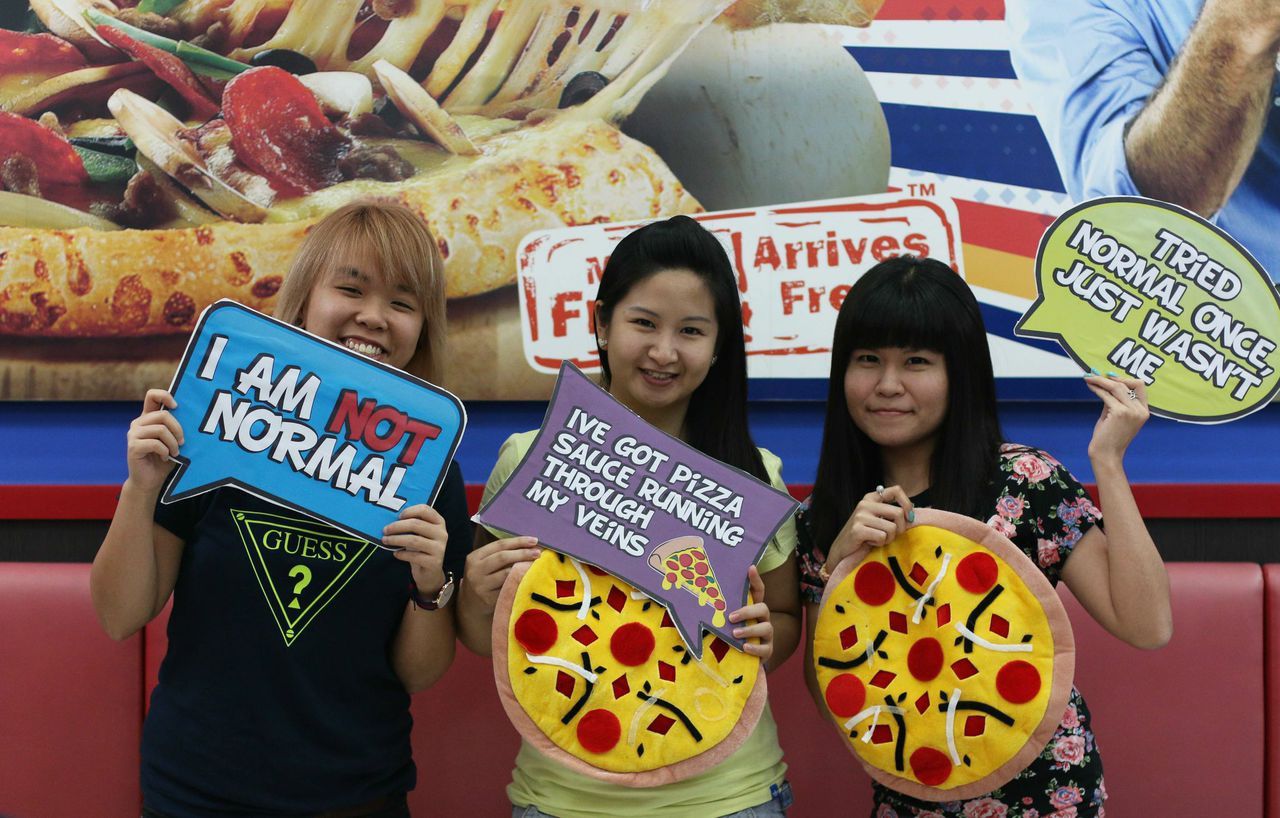 (Picture credit: The Influencer Network)
We are not normal, you can already tell :P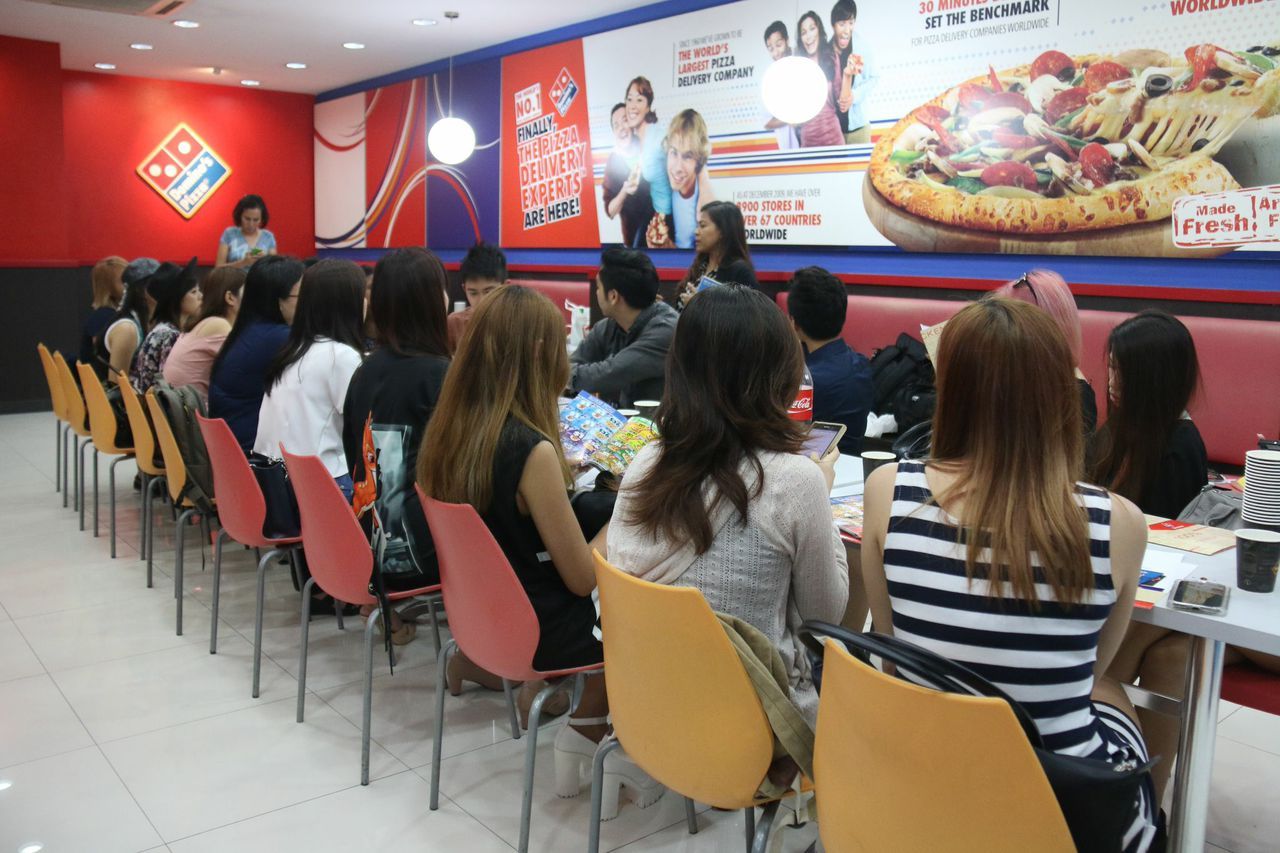 (Picture credit: The Influencer Network)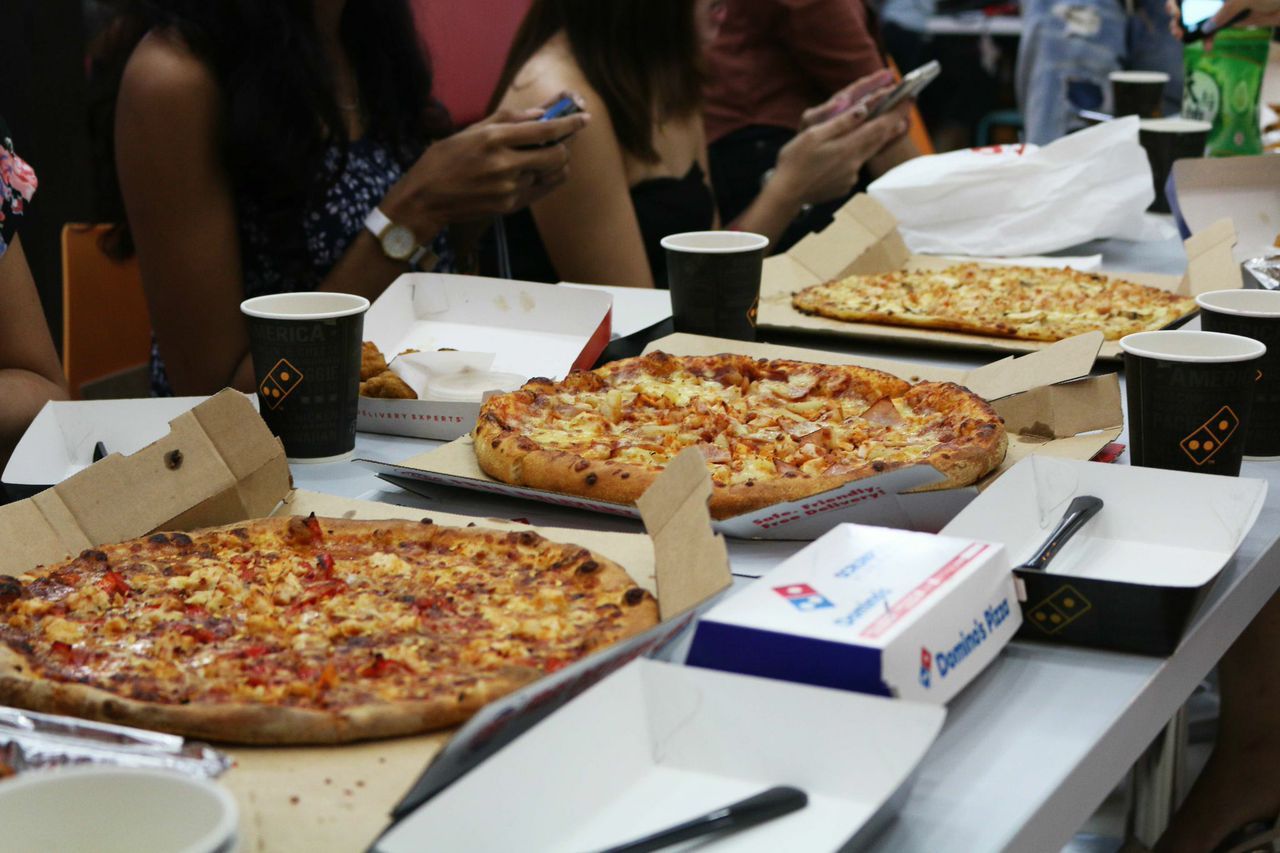 (Picture credit: The Influencer Network)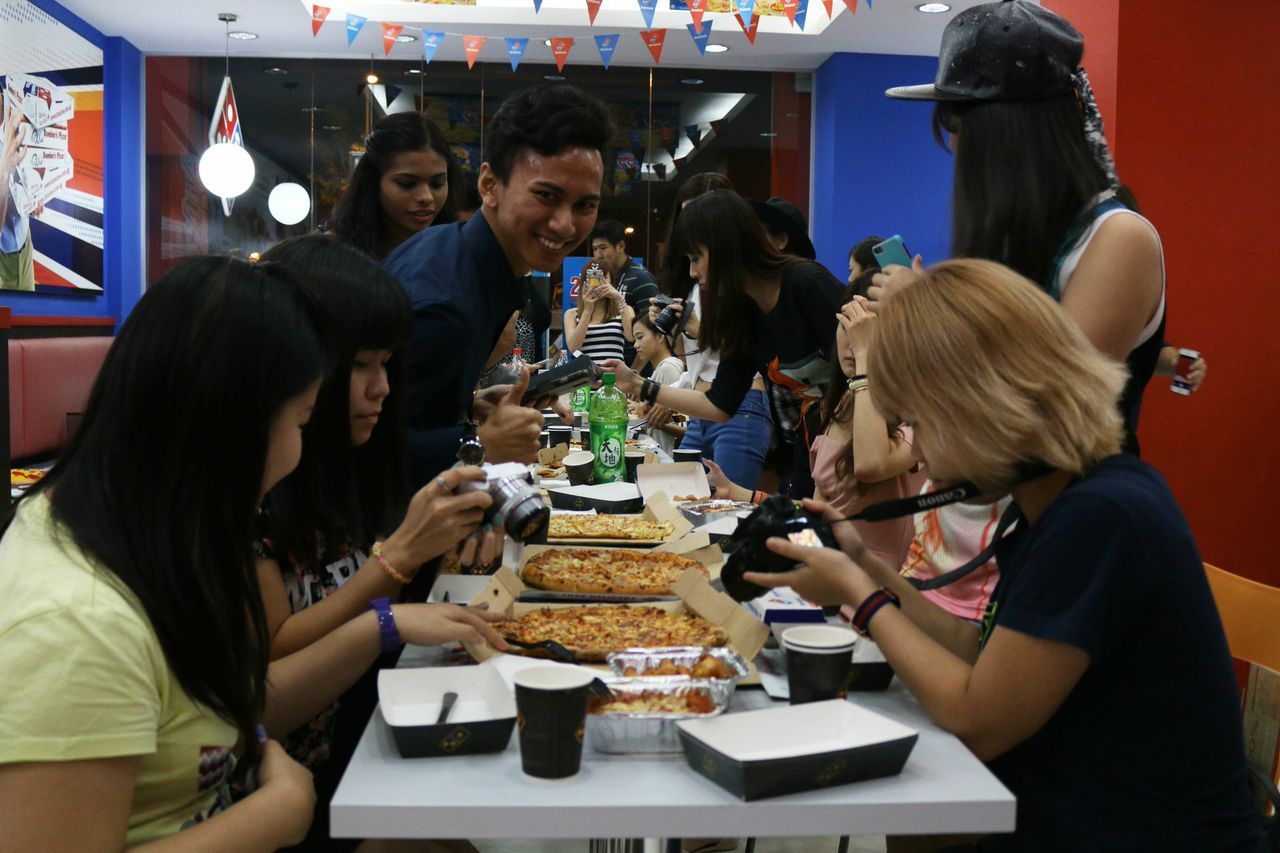 (Picture credit: The Influencer Network)
(Picture credit: The Influencer Network)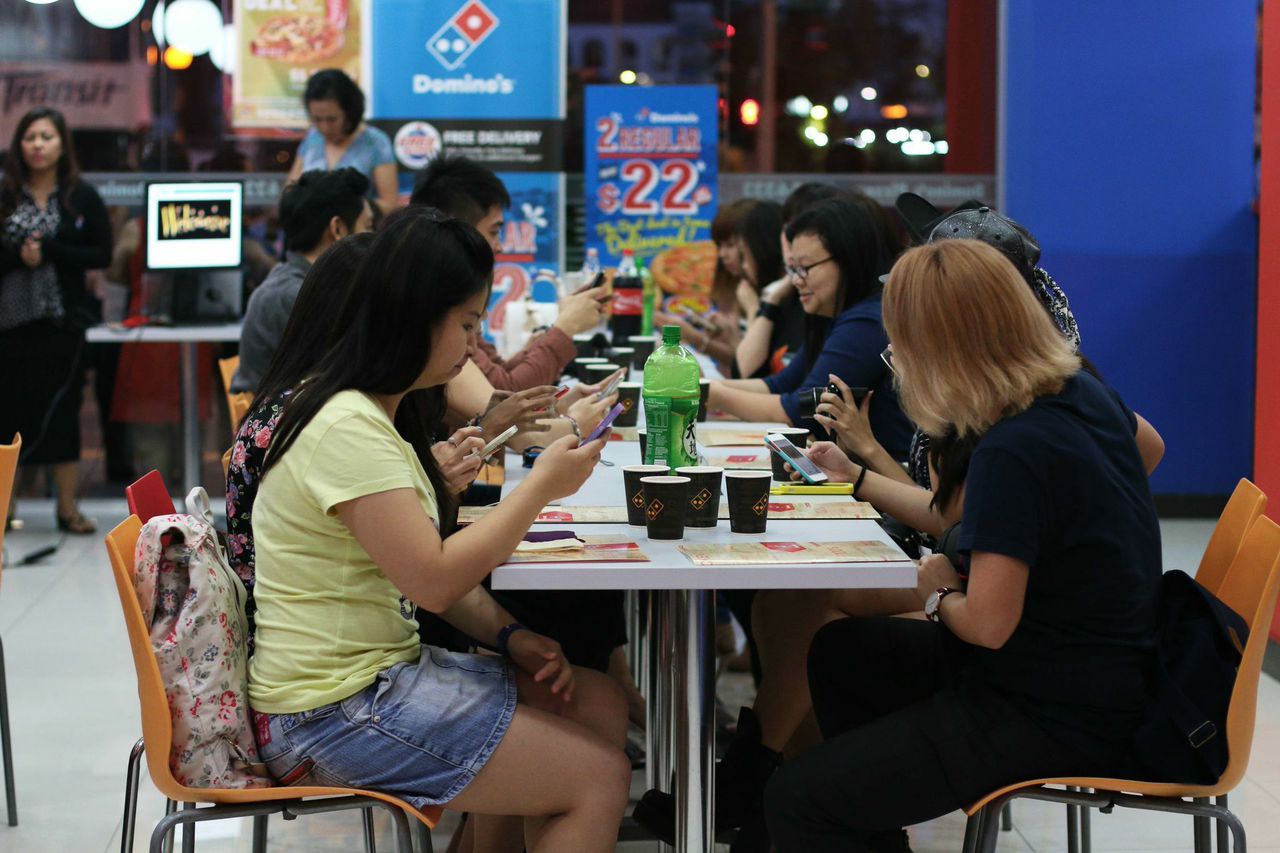 (Picture credit: The Influencer Network)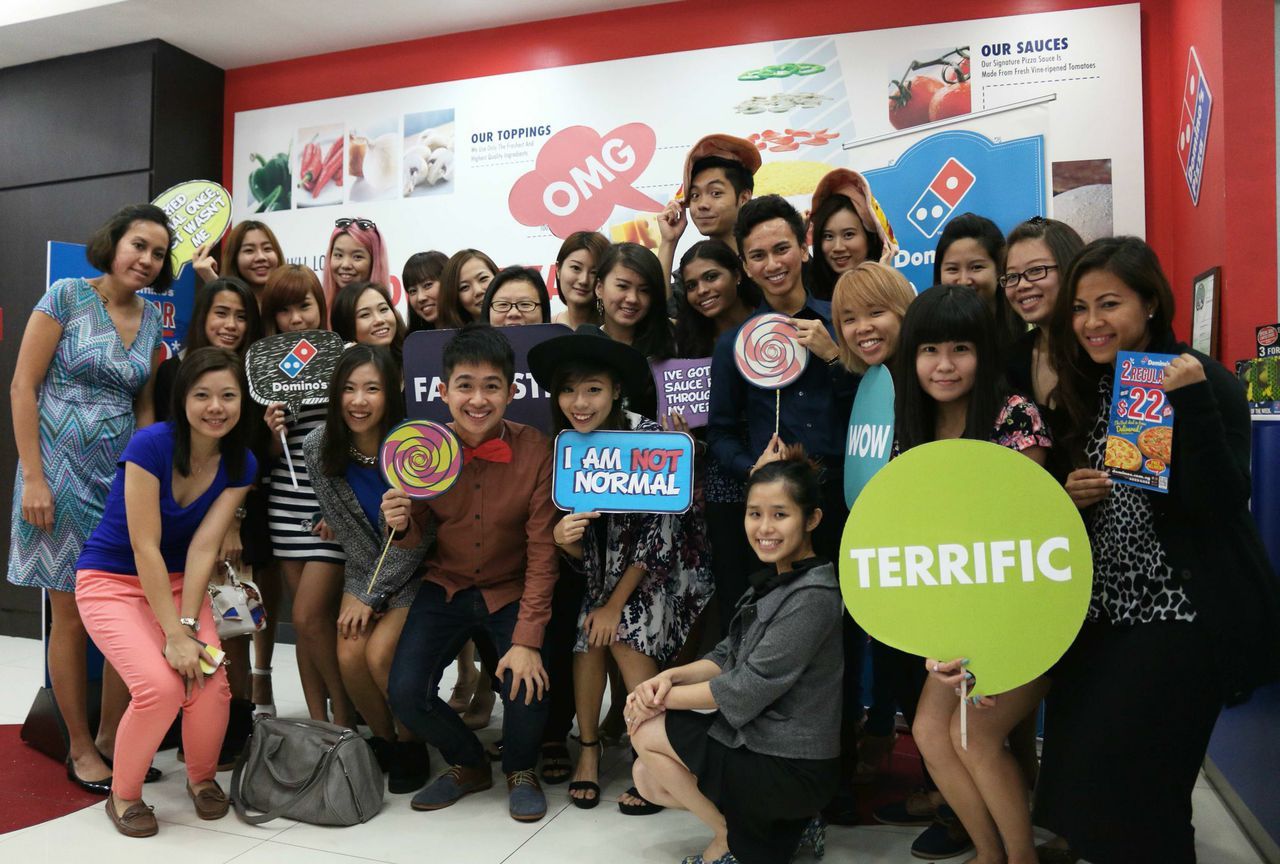 (Picture credit: The Influencer Network)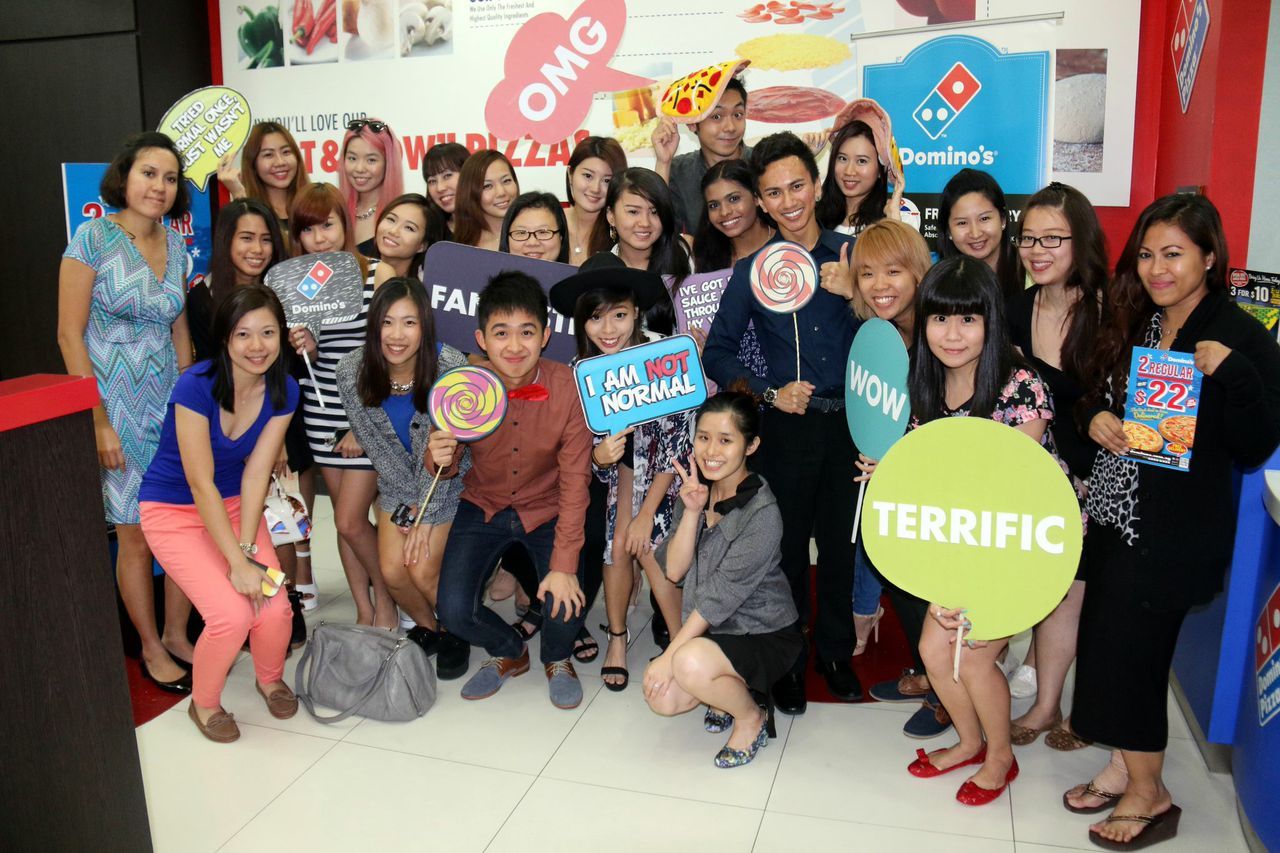 (Picture credit: The Influencer Network)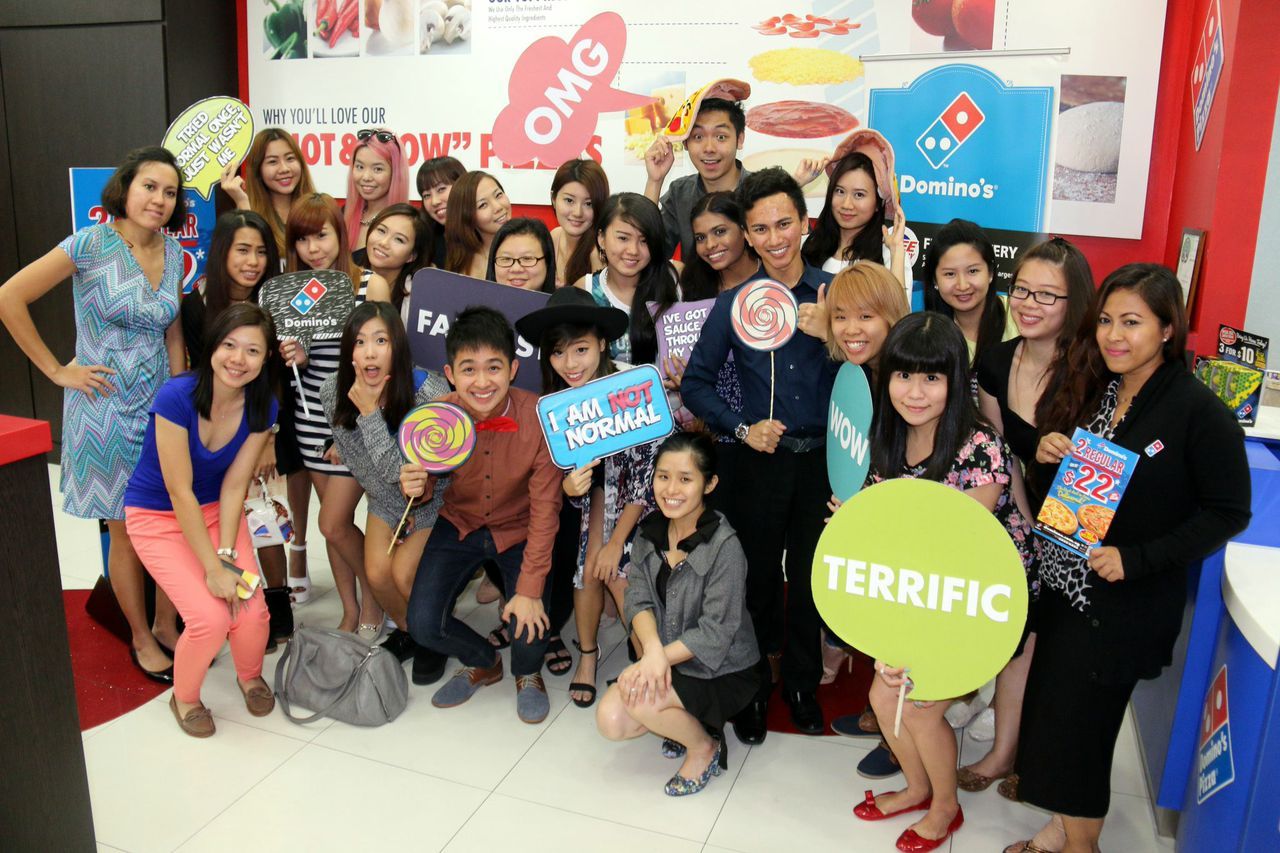 (Picture credit: The Influencer Network)
Woohoo its really fun meeting all of you bloggers, keep in touch & stay connected!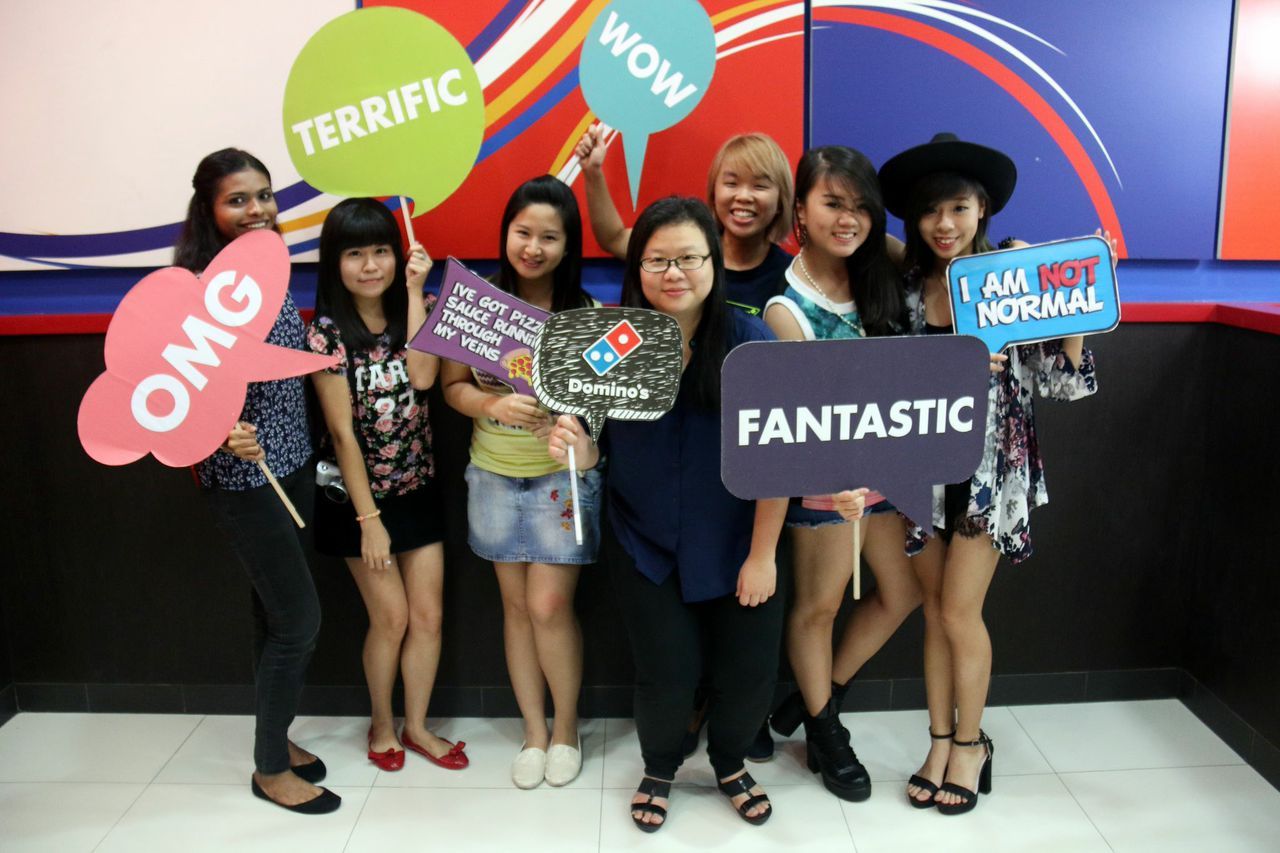 (Picture credit: The Influencer Network)
(Picture credit: The Influencer Network)
(Picture Credit: CK)
(Picture Credit: CK)
Check our
Domino's Pizza Singapore
facebook to get updates on the latest promotions and offers!
Thank you Domino's Pizza Singapore, The Influencer Network as well as William for having us!