Maki-San
Address:
11 Collyer Quay #01-12 The Arcade Singapore 049317
(Opens Mon-fri, close at 2pm on Sat, close on Sundays)
2 Handy Road #B1-17/18 The Cathay Singapore 229233 (opens daily)
For Delivery: 82184204 The Arcade
67378772 The Cathay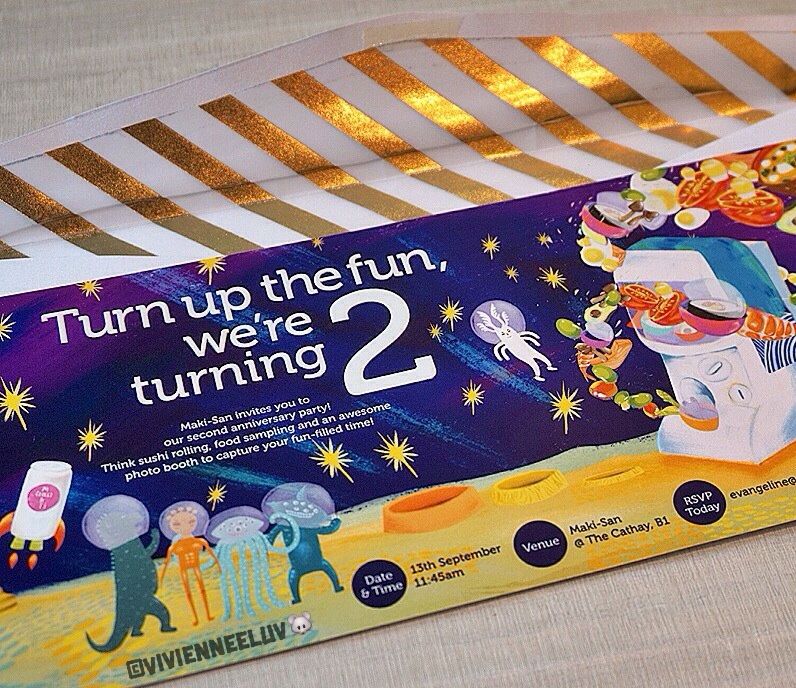 We were honoured to be invited to Maki-San's 2nd Anniversary party! Happy Birthday Maki-San!
#makibday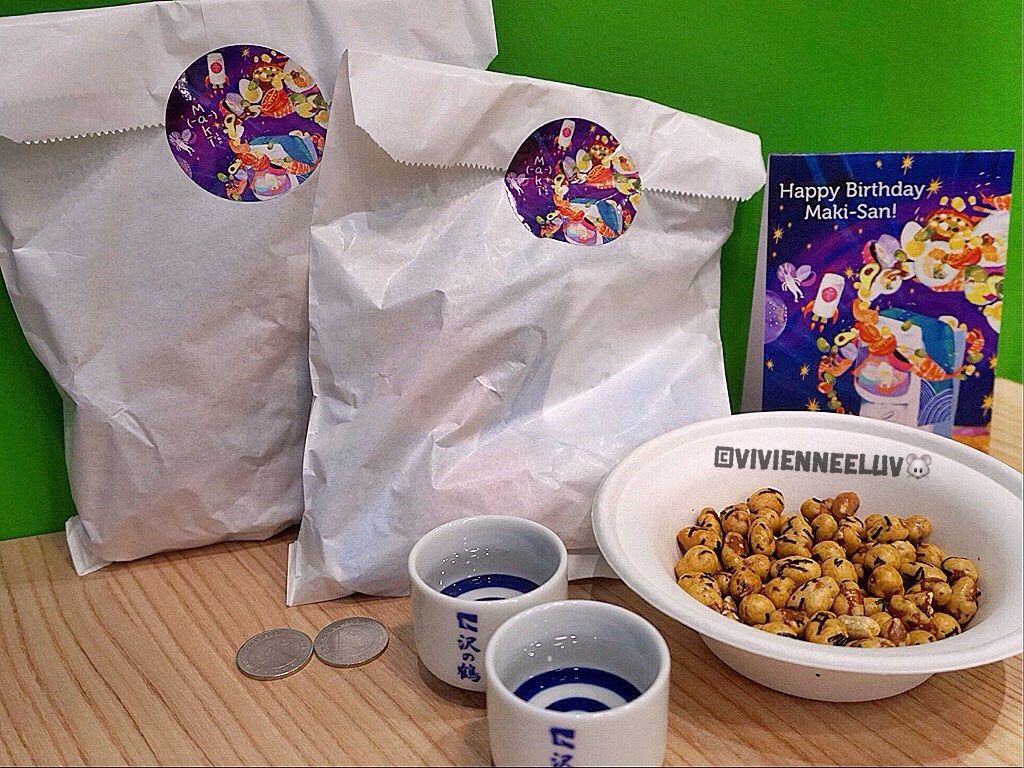 Received our door gift, sake, peanuts. We were seated and ready for the party!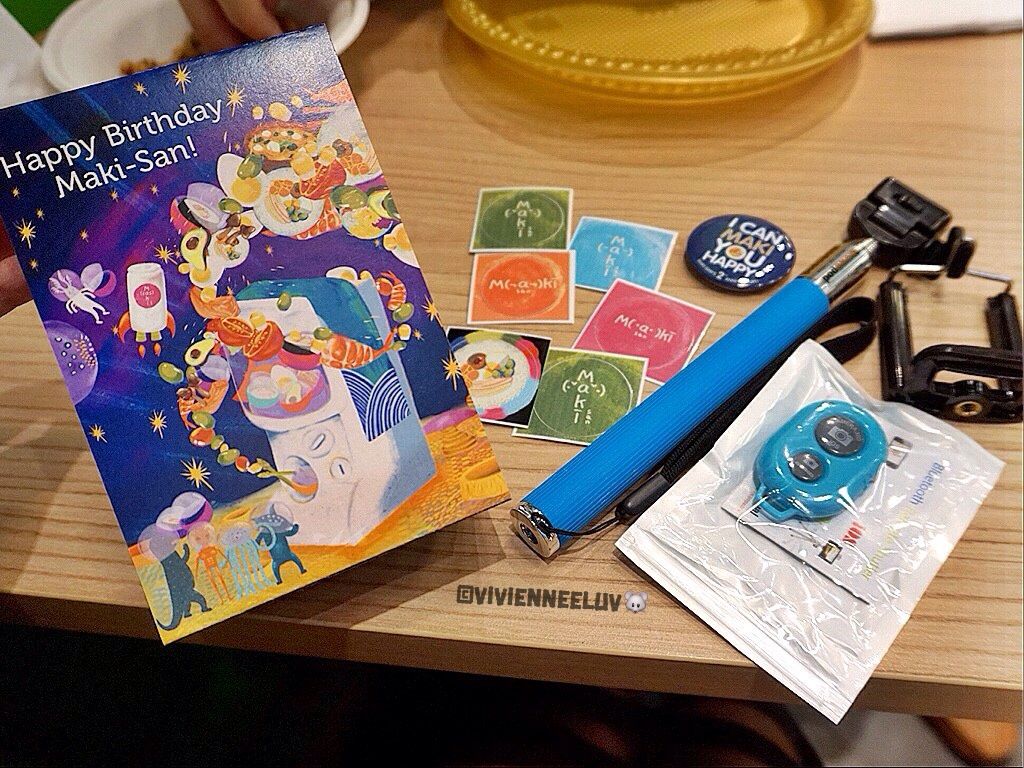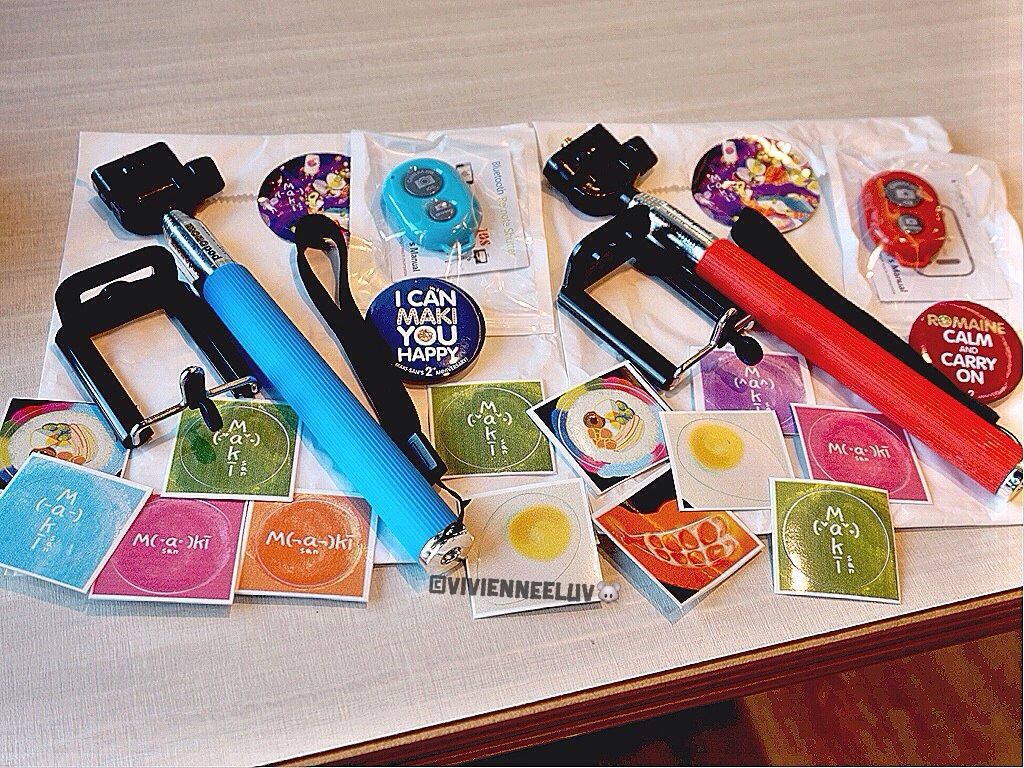 Selfie sticks as the door gift. Thank you Maki-San! and of course not forgetting the cute stickers, badges!
PARTY FOOD
We were greeted by a huge plate of FRESH
MIXED SASHIMI PLATTER!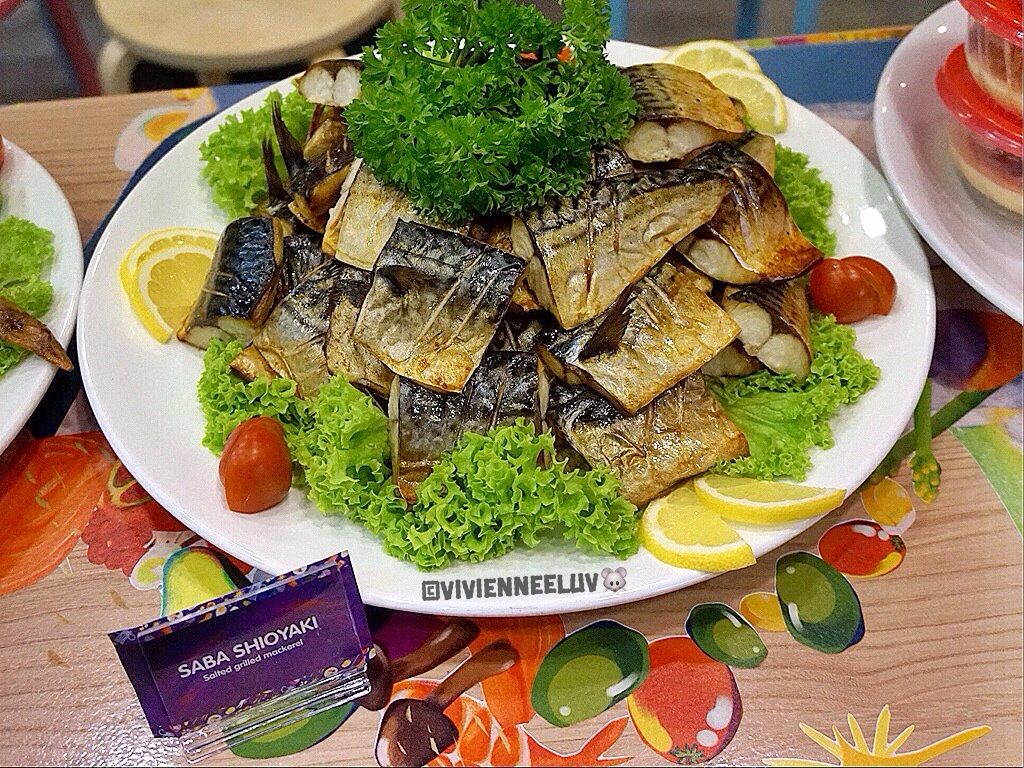 SABA SHIOYAKI
CHAWANMUSHI
I think, because I forgotten to try!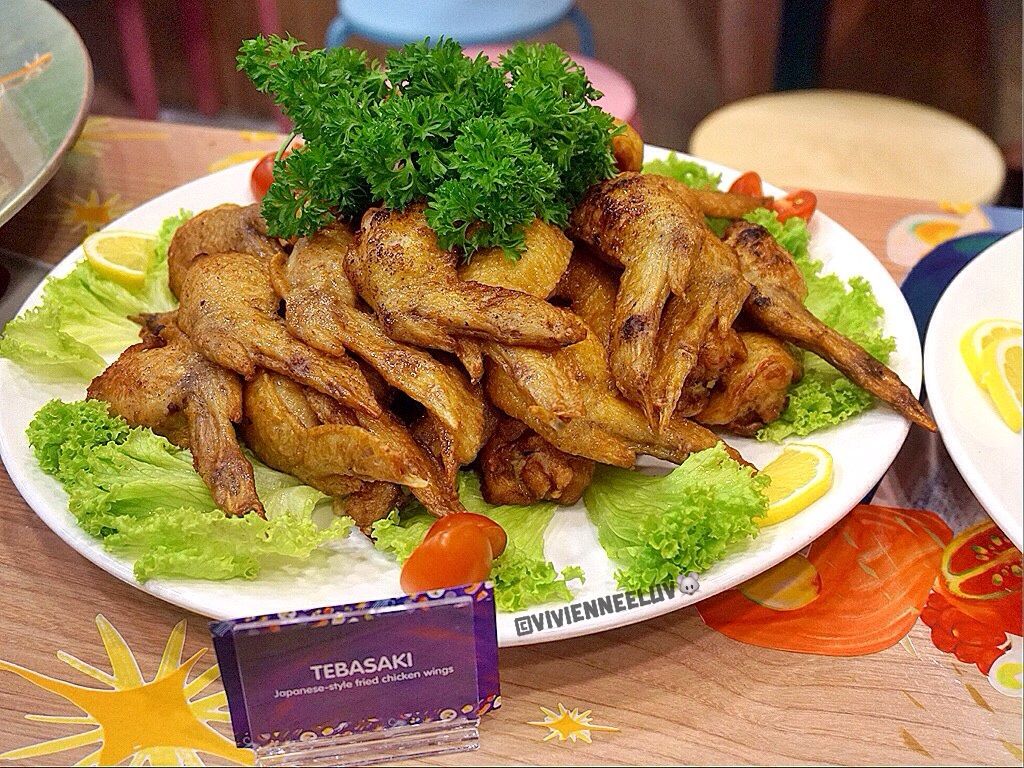 TEBASKI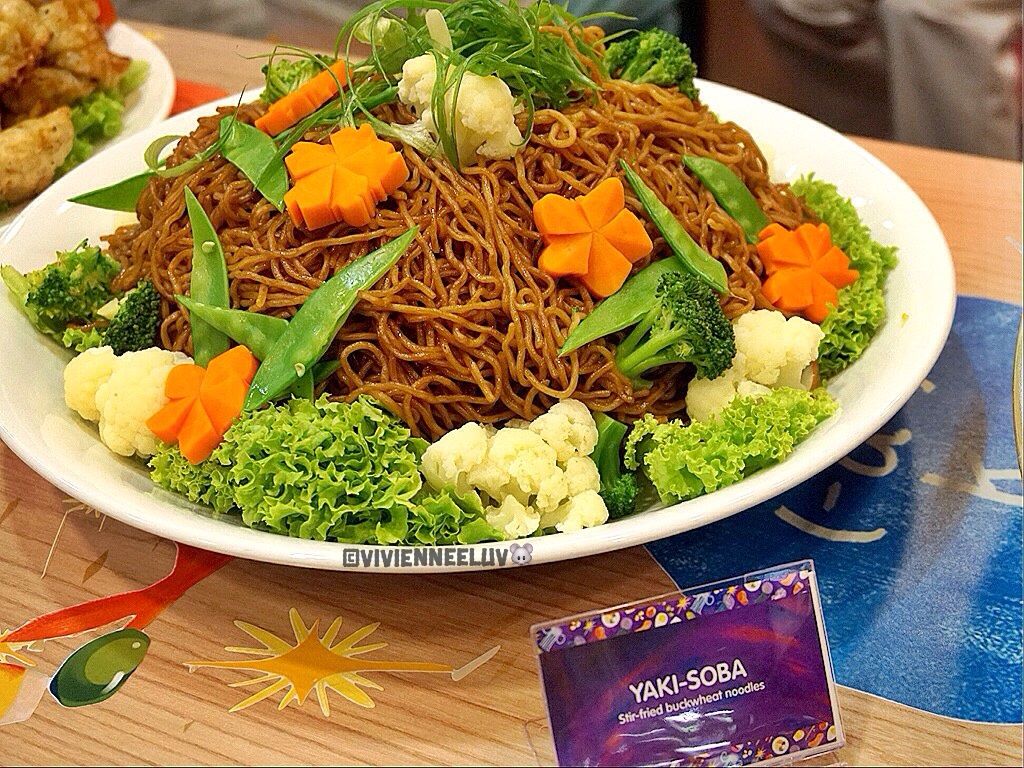 YAKI-SOBA
This was the Yaki-Soba I was talking about in my previous Maki-San's post. Chef Eric said that they will be selling this for breakfast, and now I can try this without going all the way to The Arcade's Maki-San! :P
CHICKEN GYOZA & SEAFOOD SHUMAI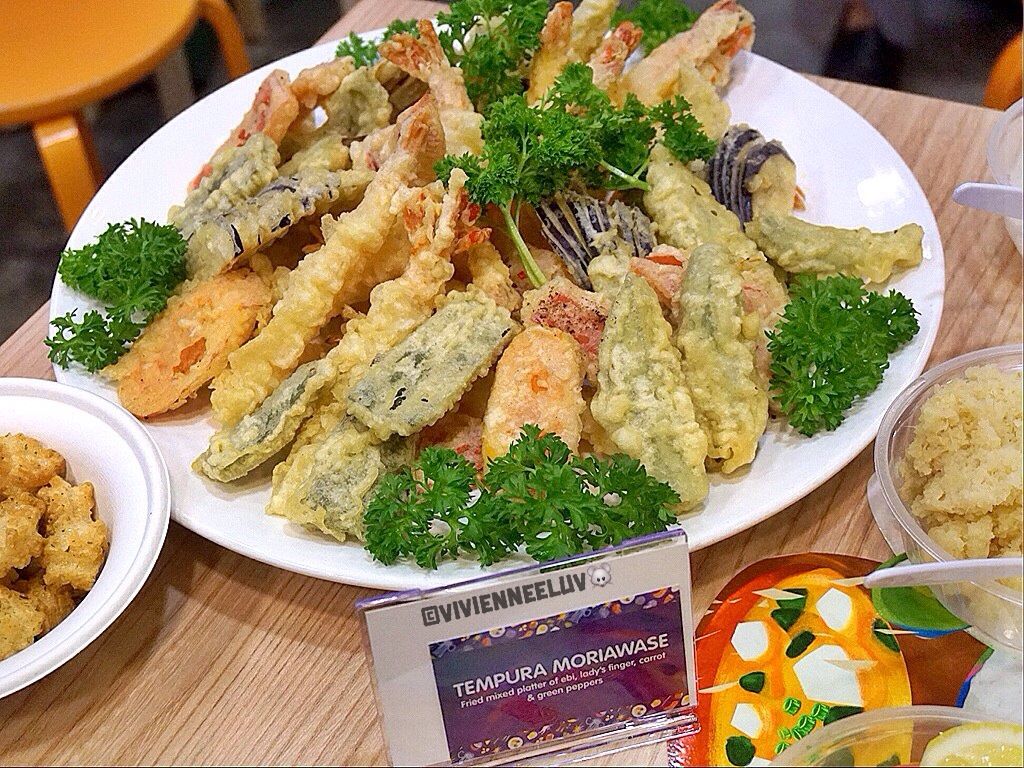 TEMPURA MORIAWASE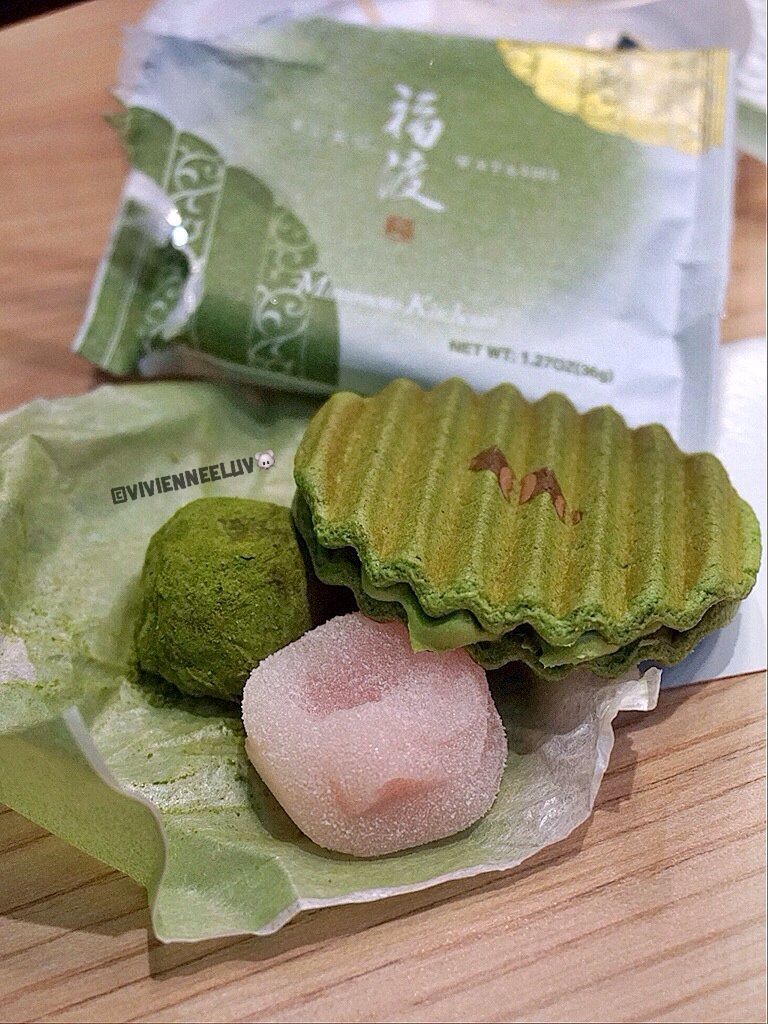 DESSERTS!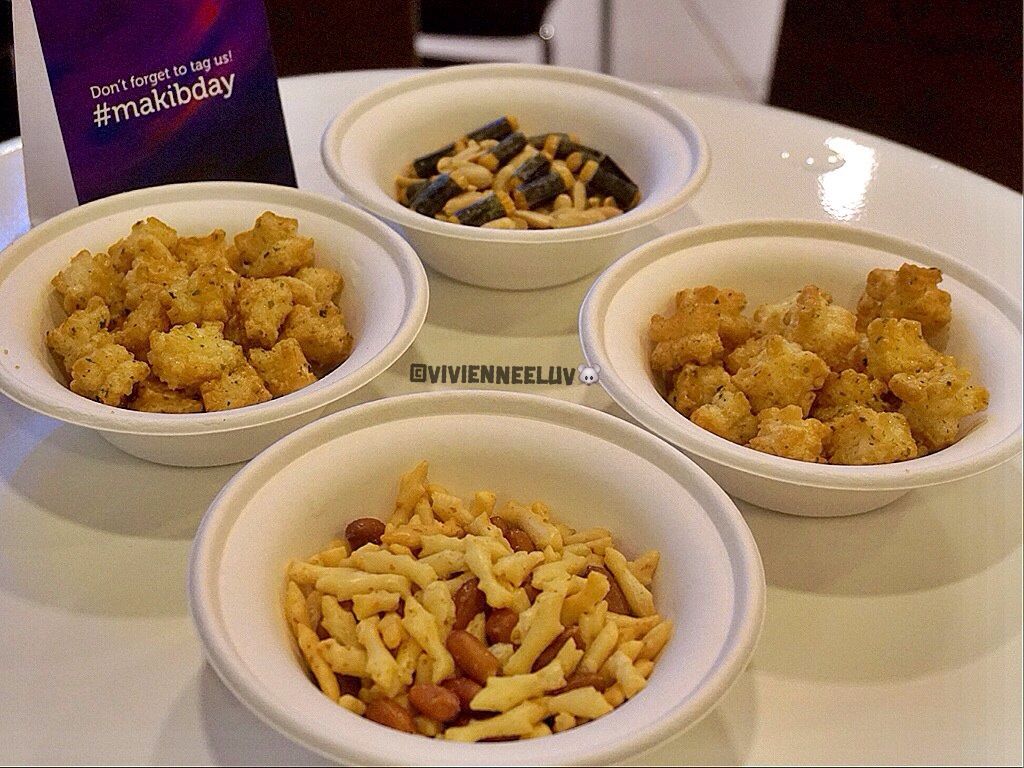 GASHAPON!
We get a token each, to try at the Gashapon!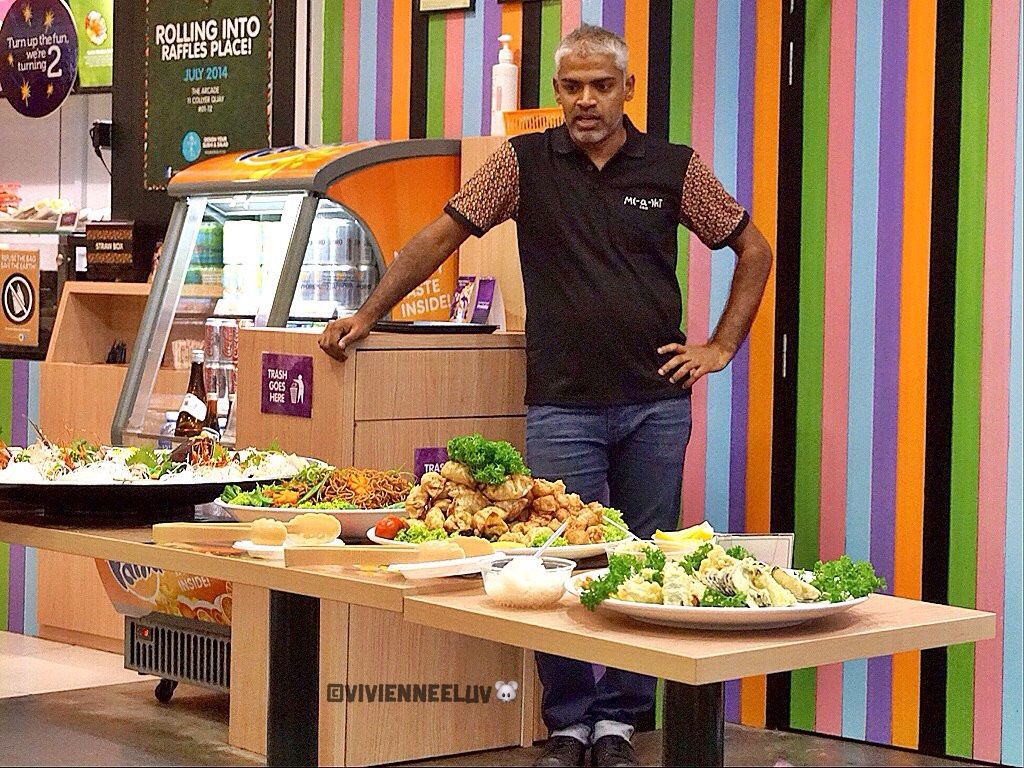 A speech given by the boss of Maki-San. Happy awesome 2 years!
HANDS ON/SUSHI ROLLING!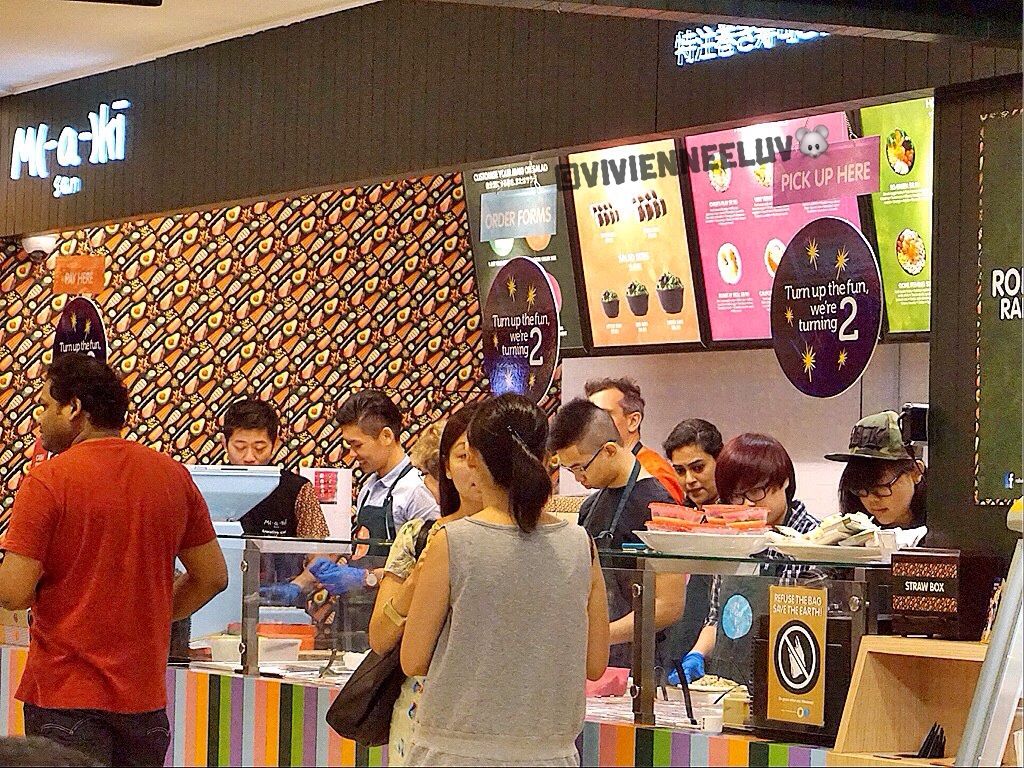 Invited guests get to try to roll their own maki!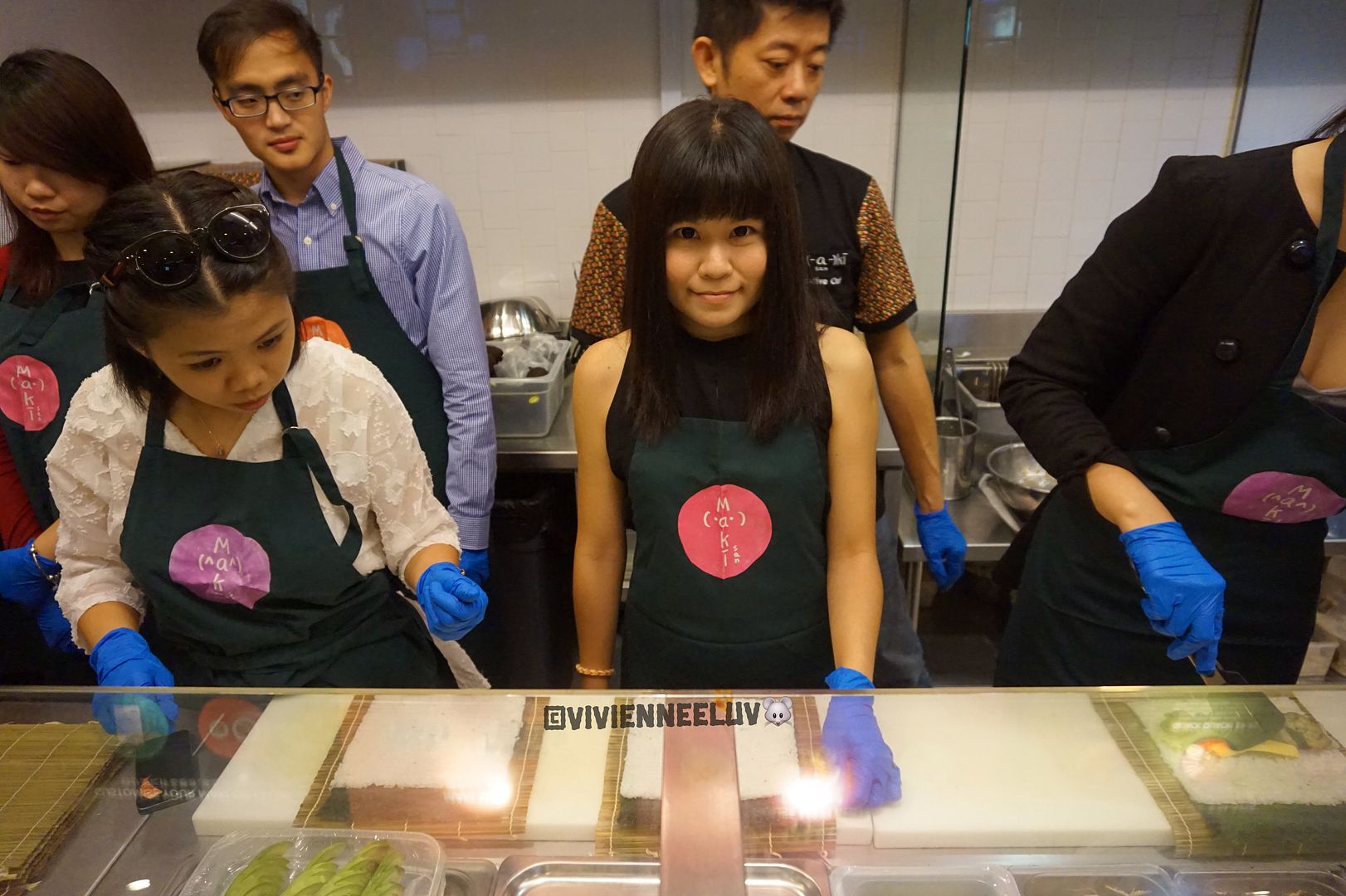 Of course not forgetting myself!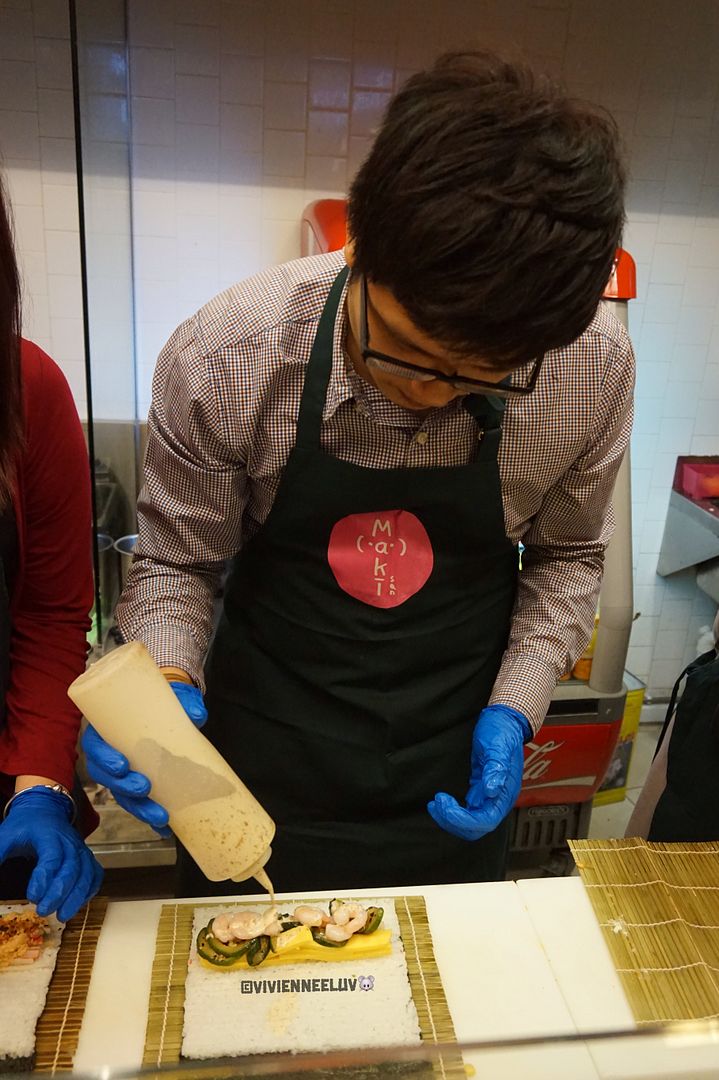 K making his own maki, he gets to choose and put what he wants into is maki, and Chef Hong is guiding all of us throughout!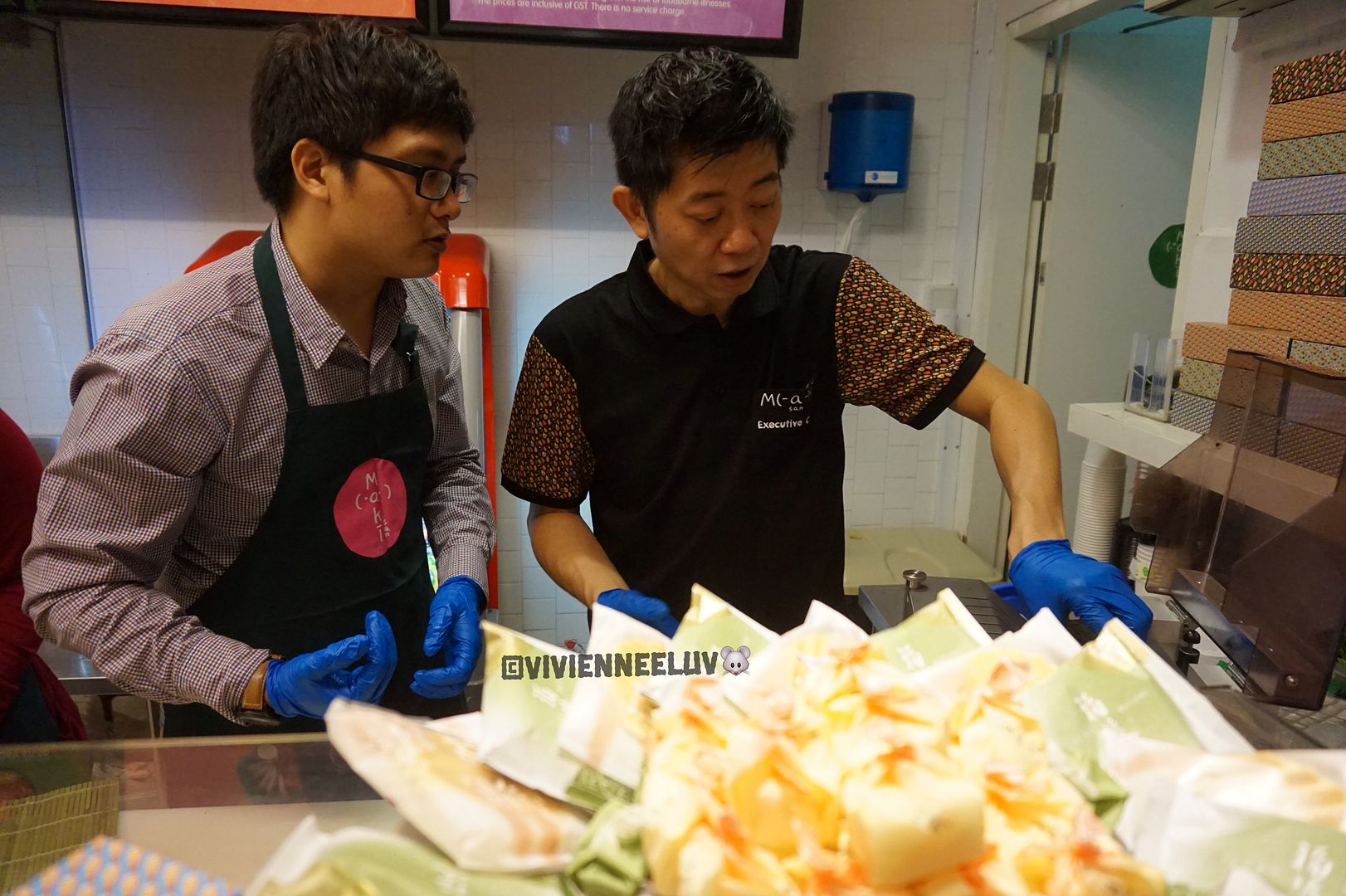 Chef Hong teaching how to use the machine to cut up the maki into 8 equal pieces.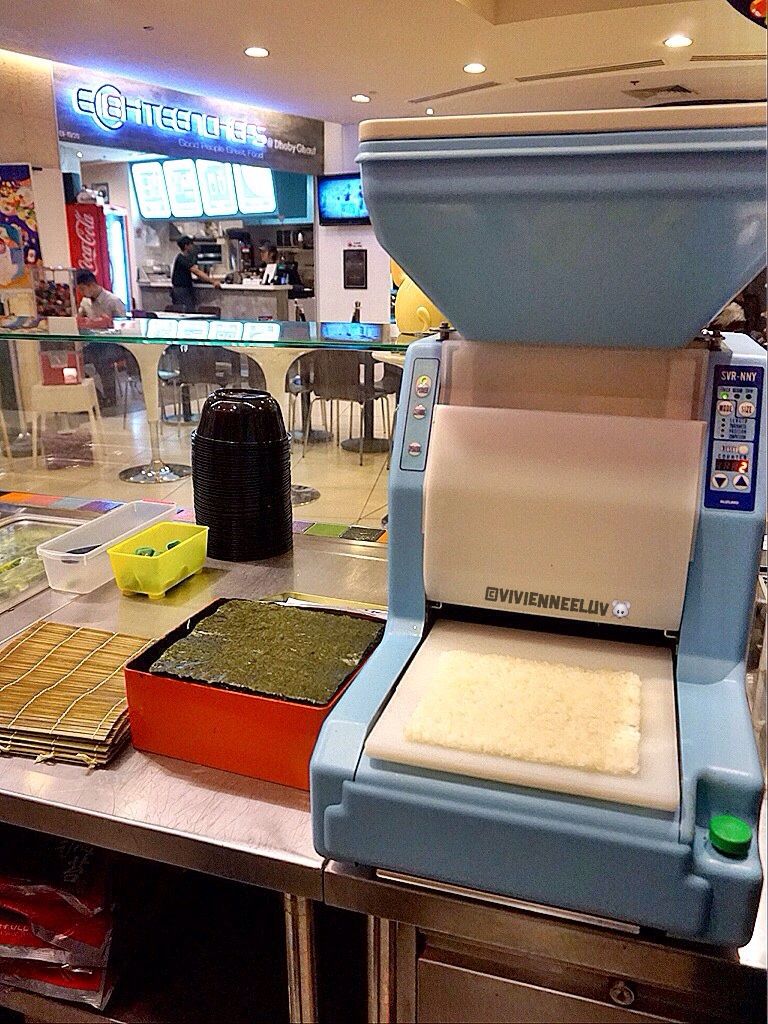 The rice machine where it measures the equal and correct amount of rice for each maki.
TADAH!! This is mine! So I will now start to put all my favourite ingredients!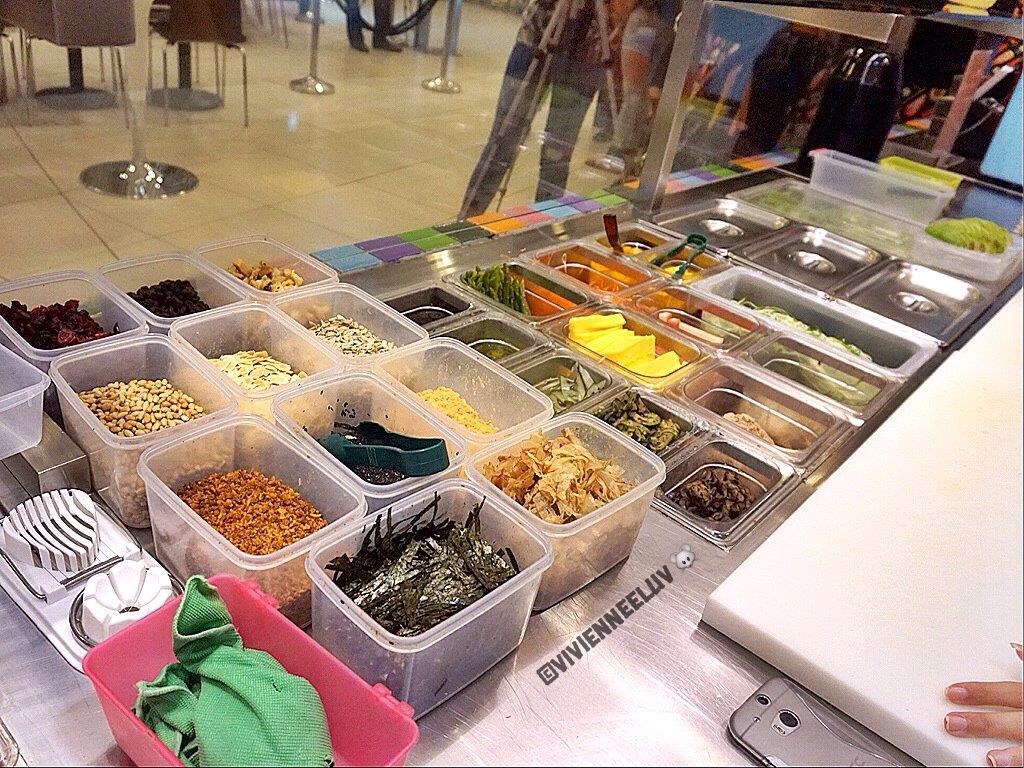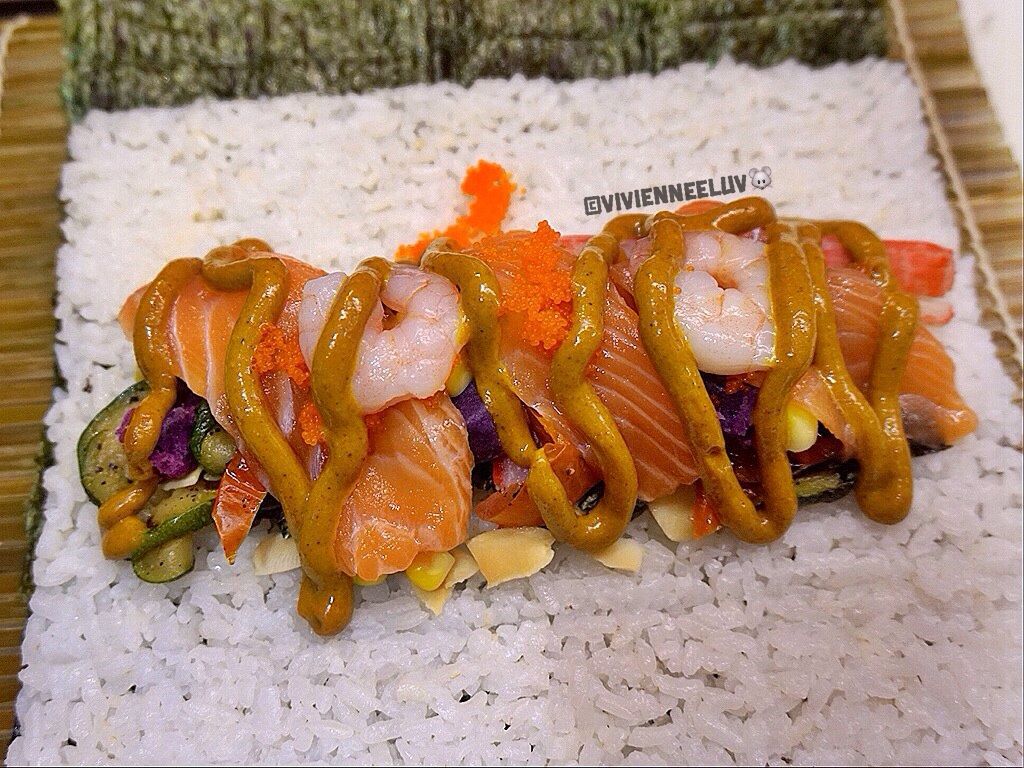 Mine: tamago, kani sticks, grilled zucchini, fresh prawns, corns, pine nuts, sweet potato, ebiko, salmon, almond flakes, japanese curry sauce.
I can pass off as their staff! Quite pretty right?
K's tamago, kani sticks, grilled zuchinni, fresh prawns, yuzu sesame sauce.
Looks like I am much more greedier than K!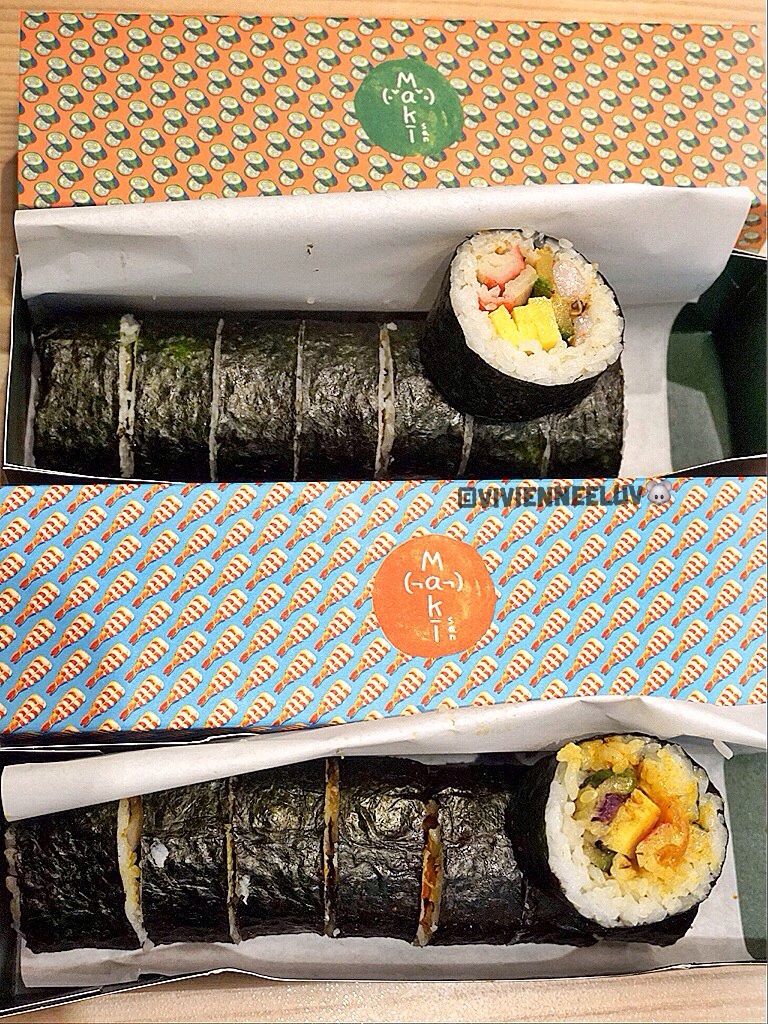 Our final product looking legit!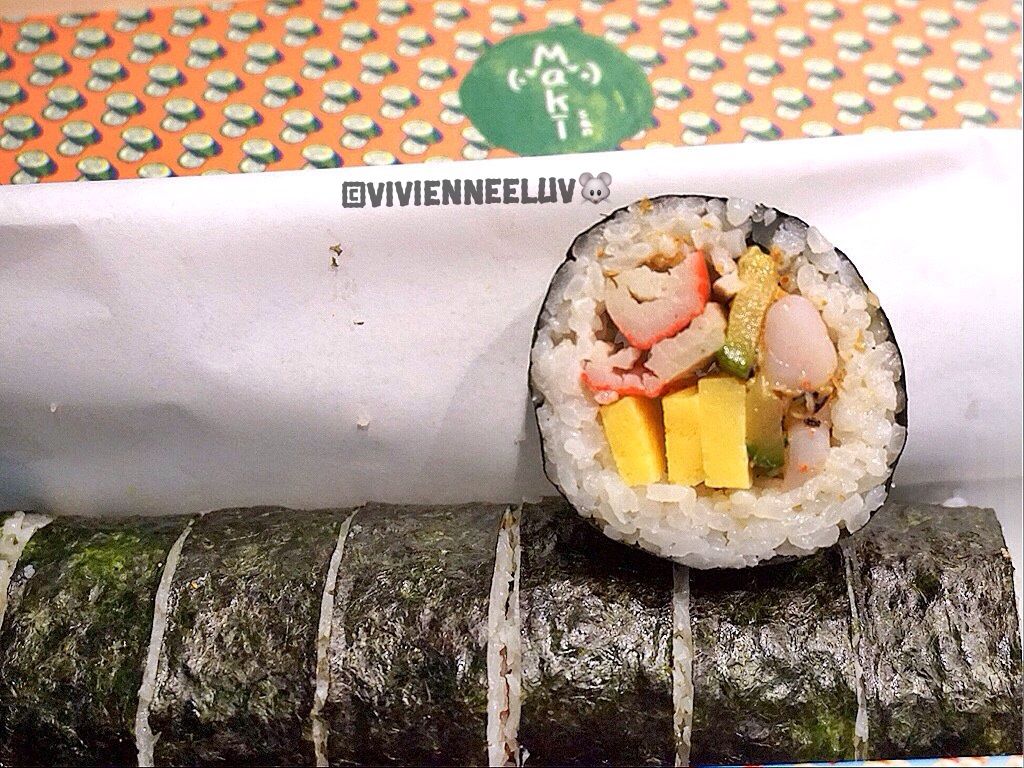 PHOTOBOOTH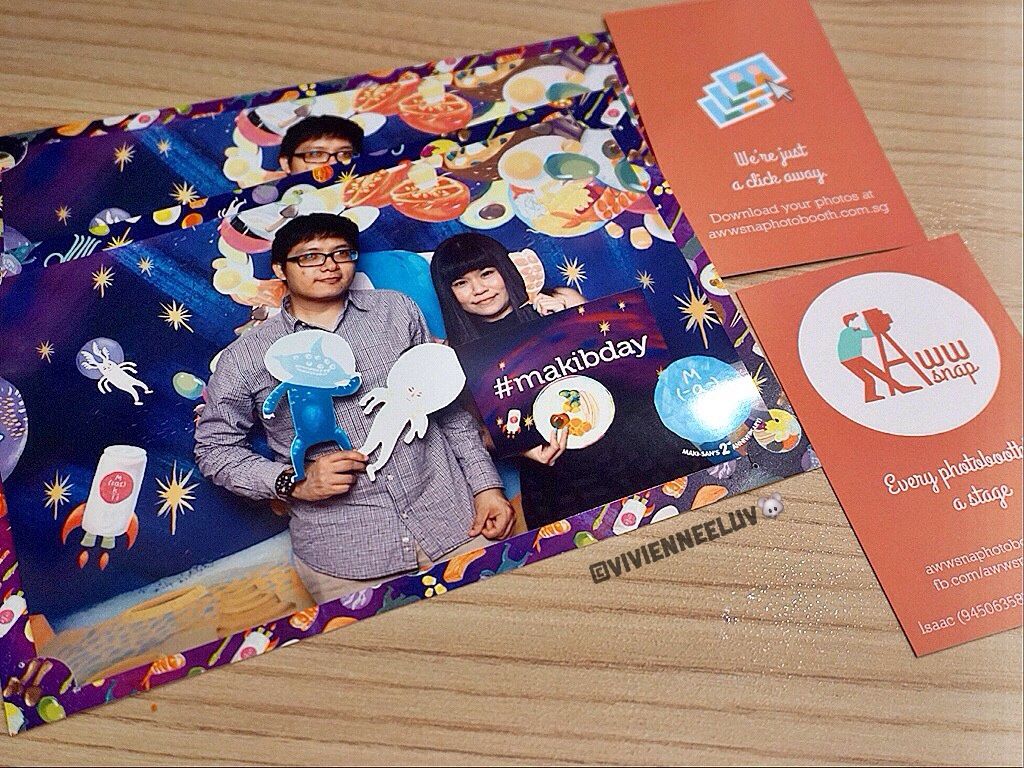 Photo booth fun and a short interview before going back for more food.
SAMPLERS
We also get to try some new products, not launched yet but will be if the response is good!
SEARED TUNA SALAD
I feel that they have to launch this! The seared tuna is so fresh and melts in your mouth.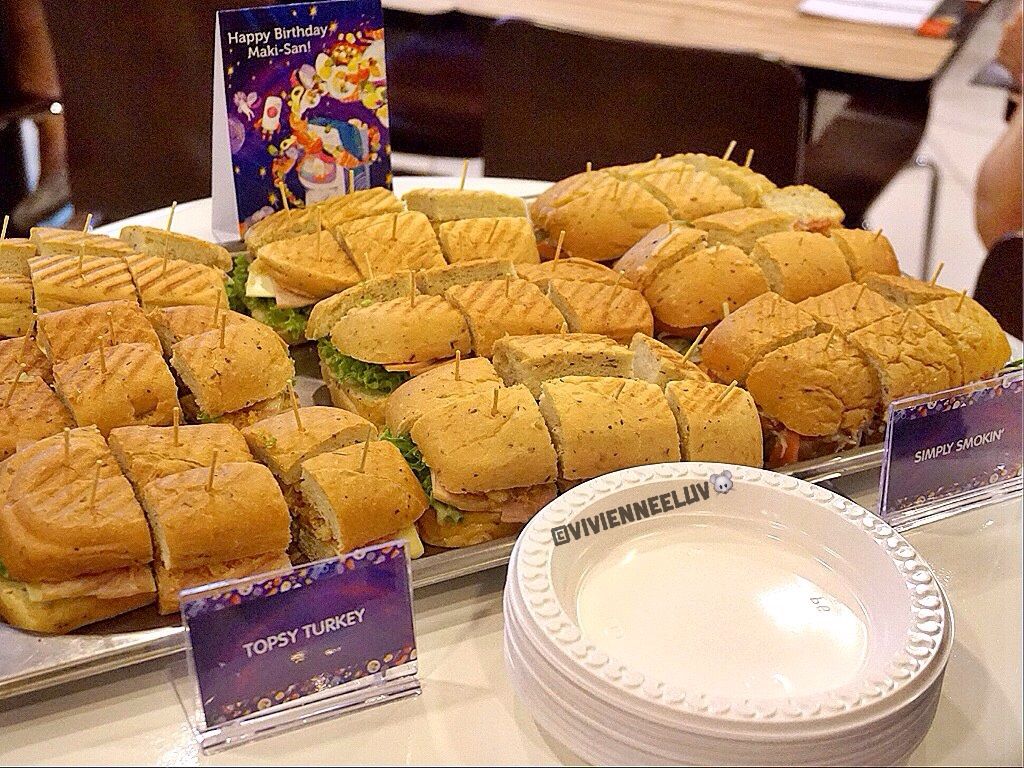 SANDWICHES
Available at The Arcade's Branch but soon to be on permanent menu of The Cathay's!
TOPSY TURKEY SANDWICH
Was so so good, especially with tempura crunch served in focaccia bread.
SPICY TUNA ROLL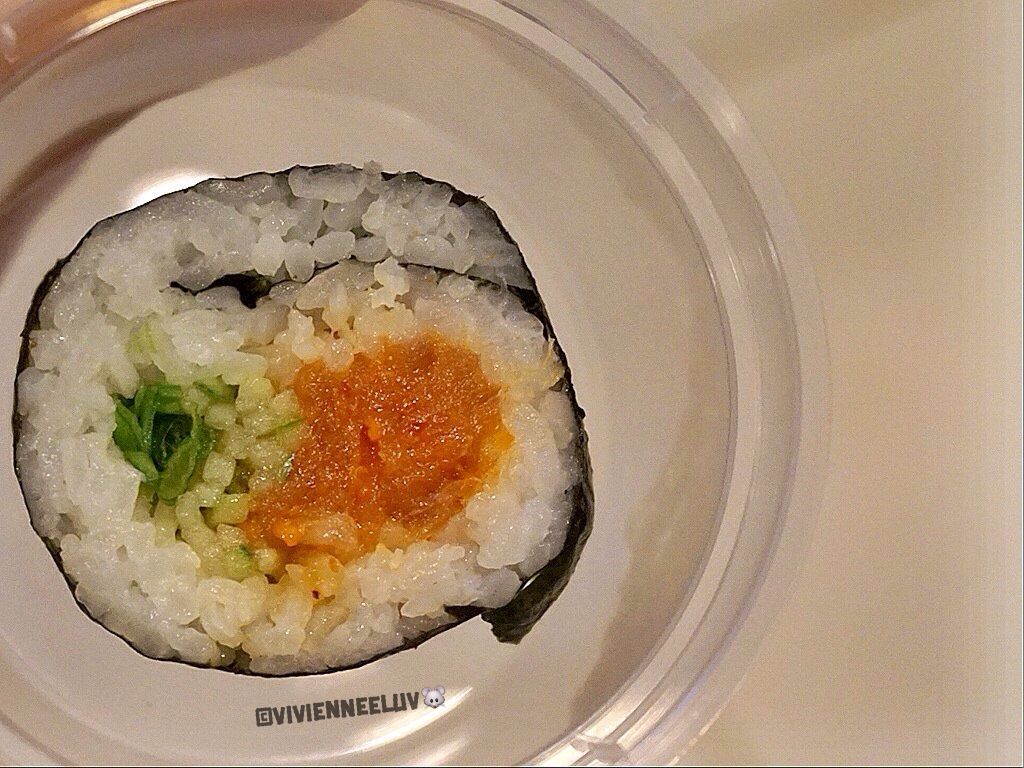 It was an awesome birthday party for Maki-San, it was such a great honour to be there.
Thank you Maki-San for having us and keep on rolling!