Saboten
Address: 313 Orchard Road #B2-02/03 313 Somerset Singapore 238895
63333432
11.30am to 10pm
2 Jurong East Street 21 #01-19 IMM Building Singapore 609601
68983432
11am to 10pm
I was very upset when Parco @ Millennia Walk closed because Saboten was located on the highest floor. K & I always wanted to go, but no chance, and then it was closed. Now… Saboten has arrived in 313 Somerset! Are you as happy as I am?
Saboten, with more than 500 outlets in Japan, Korea, Taiwan, Singapore, Thailand, Hong Kong and Canada, the world's largest tonkatsu chain opens a new outlet at 313 Somerset!
Saboten emphasises on simple and elegant food preparations that highlight the unique flavour profiles of their ingredients.
With a team of their finest chefs and experienced staff at the helm, guests can enjoy authentic Japanese cuisines prepared and served to the highest standard.
Voted by HungryGoWhere as Singapore's best tonkatsu restaurant, how can we not try!
To celebrate the opening of 313's Saboten, they are introducing EXCLUSIVE offerings to its menu:
Iberico Loin Katsu Set S$28
Fried Jumbo Prawn S$27.50 & S$28.50
Grilled Chicken Set S$18
Grilled Salmon Set S$21
And if you don't know yet, all the set menus come with FREE REFILLS of:
rice, miso soup, shredded cabbage!
On top of that, diners also get to enjoy a serving of chawanmushi, pickles and yuzu sorbet.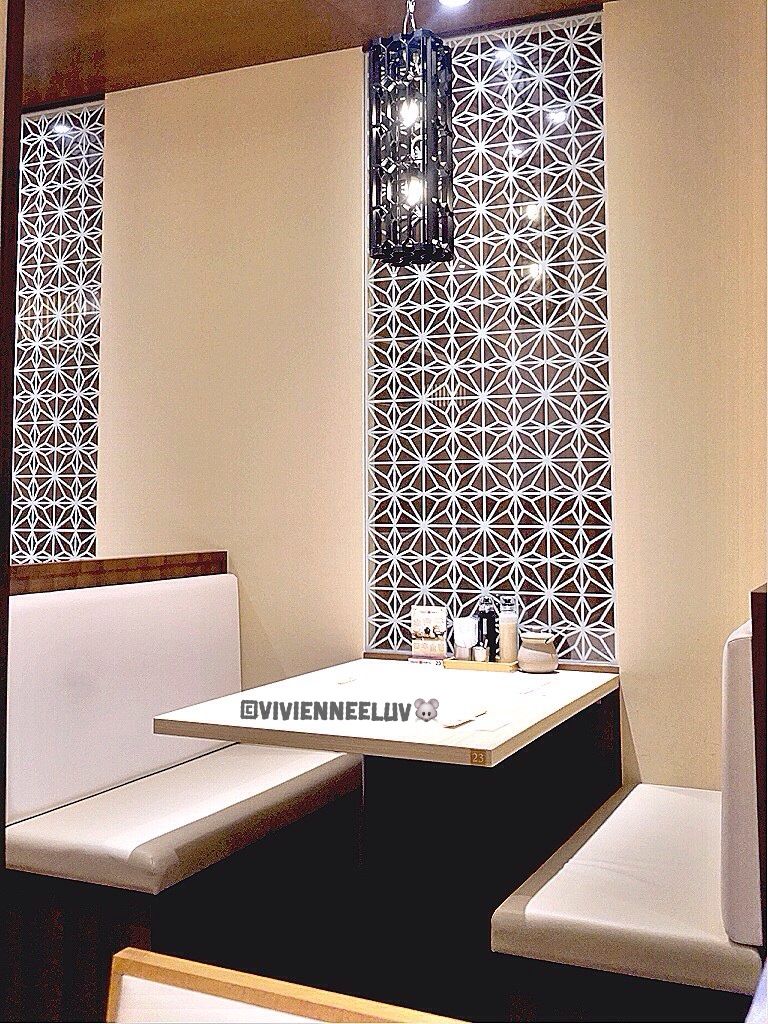 Guests get to dine in a relaxing and contemporary Japanese setting while Saboten's friendly and experienced staff go to great lengths to understand the customers and recommend dishes based on their preferences.
I love the comfort, inviting, peacefulness and cleanliness of the restaurant, look at how brightly lited this place is (good for photo takings :P ), and if you noticed the recurring prints on the wall, they are actually the top view of a cactus. How cool!
Saboten means Cactus and the Japanese admire the plant's ability to survive 6 months without water, which shows its endurance and its thorns and flowers are the symbol of growth and vitality.
I am actually very amazed that Saboten actually changed new scoops, and top up all the sauces on each & every table. Although they did not mention, I thought this is a nice gesture. It makes me feel even more comfortable and would like to order more food, weird but true.
As a consumer, I really dislike sauce dripping all over the trays or bottle after being used by the previous patrons. So, thumbs up for that!
Tonkatsu Sauce
This is Saboten's pride and joy. The sauce is developed by Saboten's very own R&D team with special sauce made of onions, carrots, tomatoes, apples and over 10 different spices to bring out the best flavour. over 10 different types of spices, fruits & vegetables simmered to extract the flavours. Some may not like it, I personally feel that it taste like sour plum sauce, I usually mix this with sesame (tell you more later!) to eat with the tonkatsu.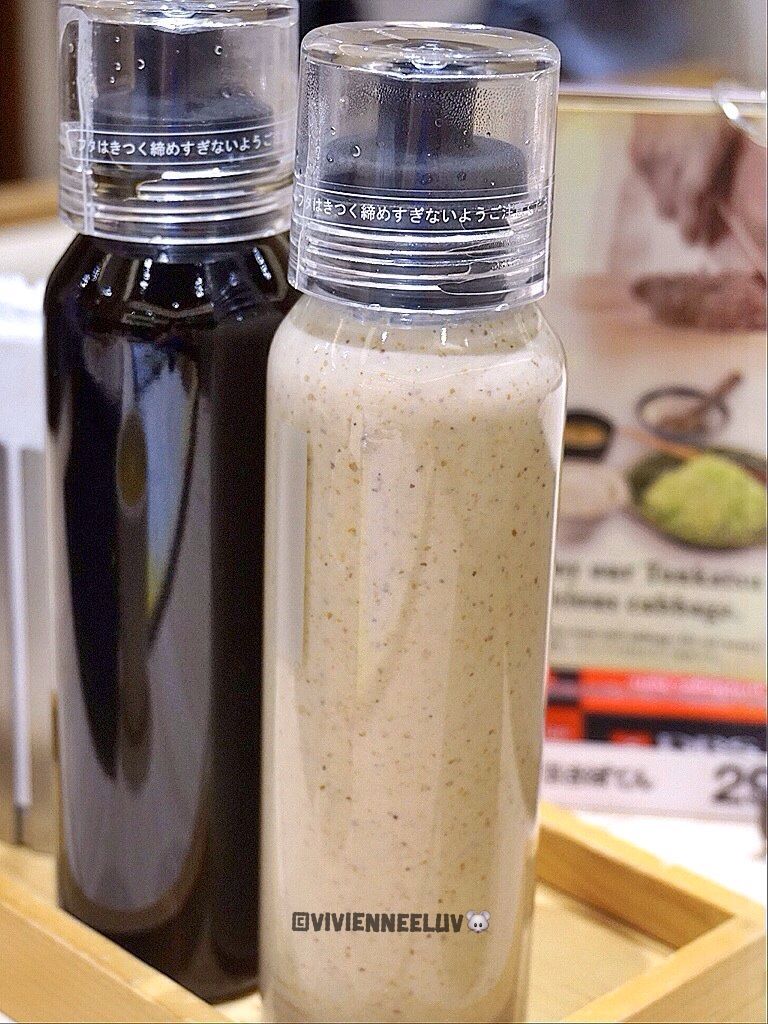 Yuzu Dressing & Goma Dressing
These are dressings for the FREE FLOW cabbage. Free sauce, free cabbage, how nice!
By the end of the dinner, we can already tell that Goma dressing is more popular because the amount left for Goma Dressing is much lesser than Yuzu's!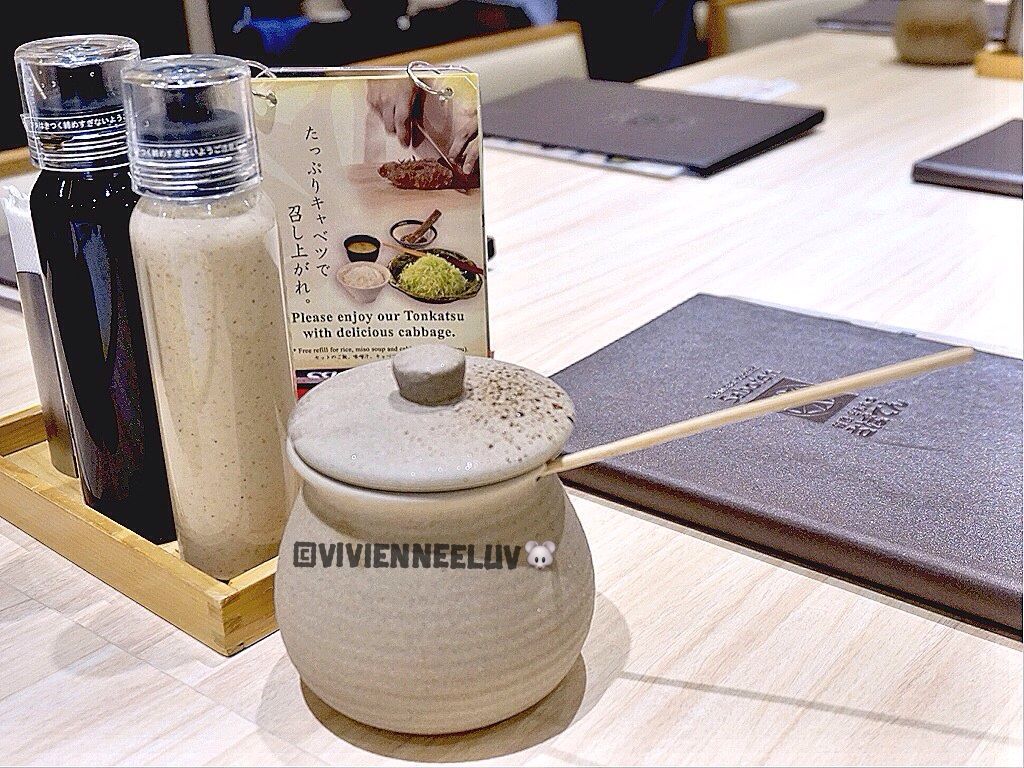 As I was saying earlier, see, the sauces all topped up!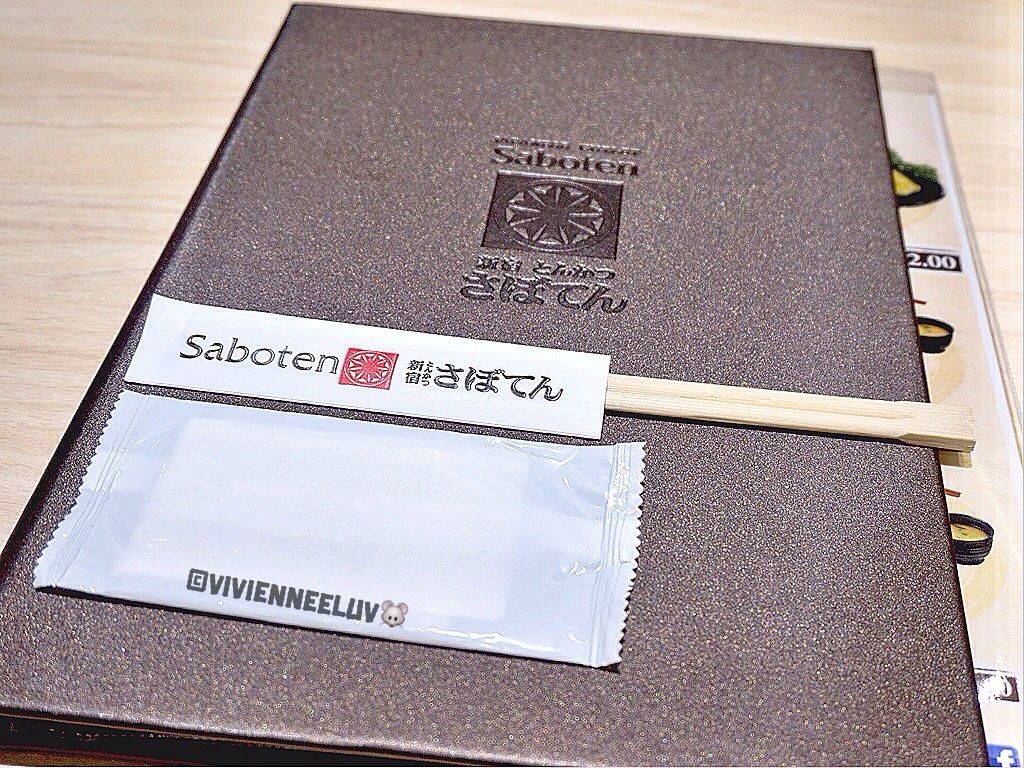 FREE FLOW SHREDDED CABBAGE
with any set meals order, is served chilled (even the bowl!), the crunchiness attests to its fresh quality.
I remembered a few years ago, when i went to a tonkatsu restaurant, they served a mountain of cabbage and i was so put off. This time round, I munched on the cabbage non stop, its is actually quite appetising.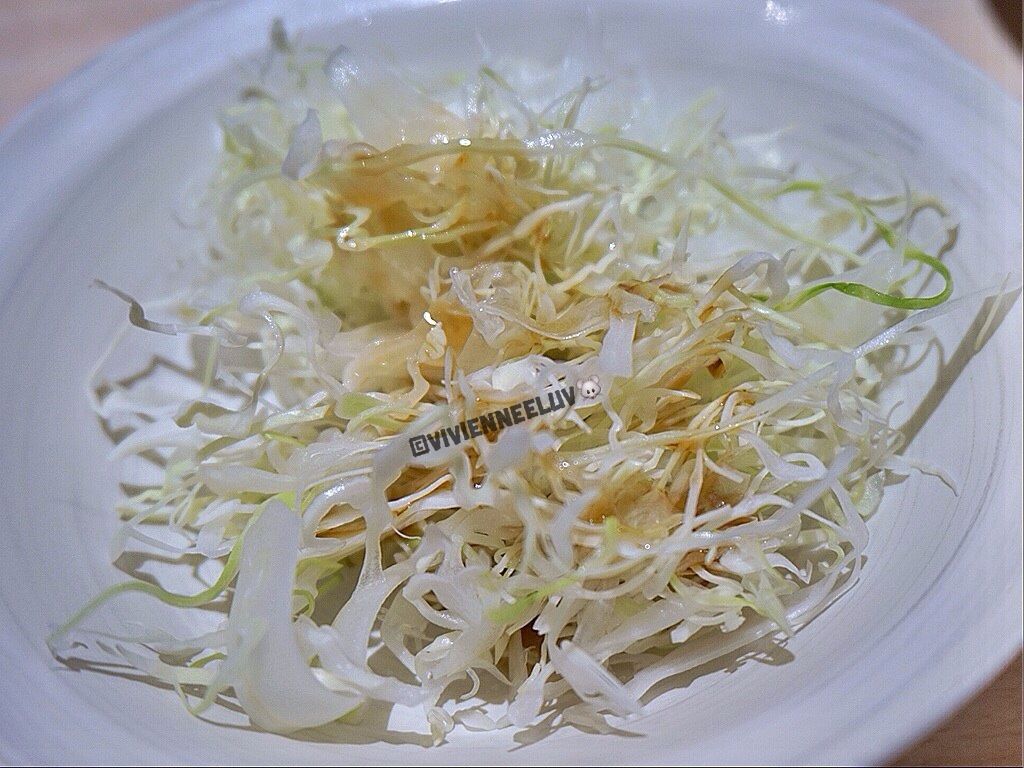 Yuzu Dressing
is more like Shoyu with a tinge of yuzu.
Goma Dressing
is creamy and velvety, it carries the natural aroma of the sesame which might be why Goma Dressing is the more popular choice here!
A serving of
Pickles
that comes with a set meal ordered.
Sesame
This is the sesame I was talking about. Grind this premium sesame seeds slightly to release their fragrace (smell it, its very nice!), pour in the tonkatsu sauce and the sesame will enhance the flavour of the sauce!
Chawanmushi
comes with any set meal too. This is no ordinary chawanmushi, it is silky smooth, very smooth. K doesn't eat chawanmushi AT ALL. Not lying, I have been to many japanese restaurants with him, every time I will have his share of chawanmushi.
But this time, he ate it all up. Not only it is smooth and tasty, it has chicken, crab meat and sweet corn.
I secretly wished that it is free flow, hehe but its not *bubble burst*
Trying to zoom so that you can tell its very smooth. Smoother than my face. Much much smoother.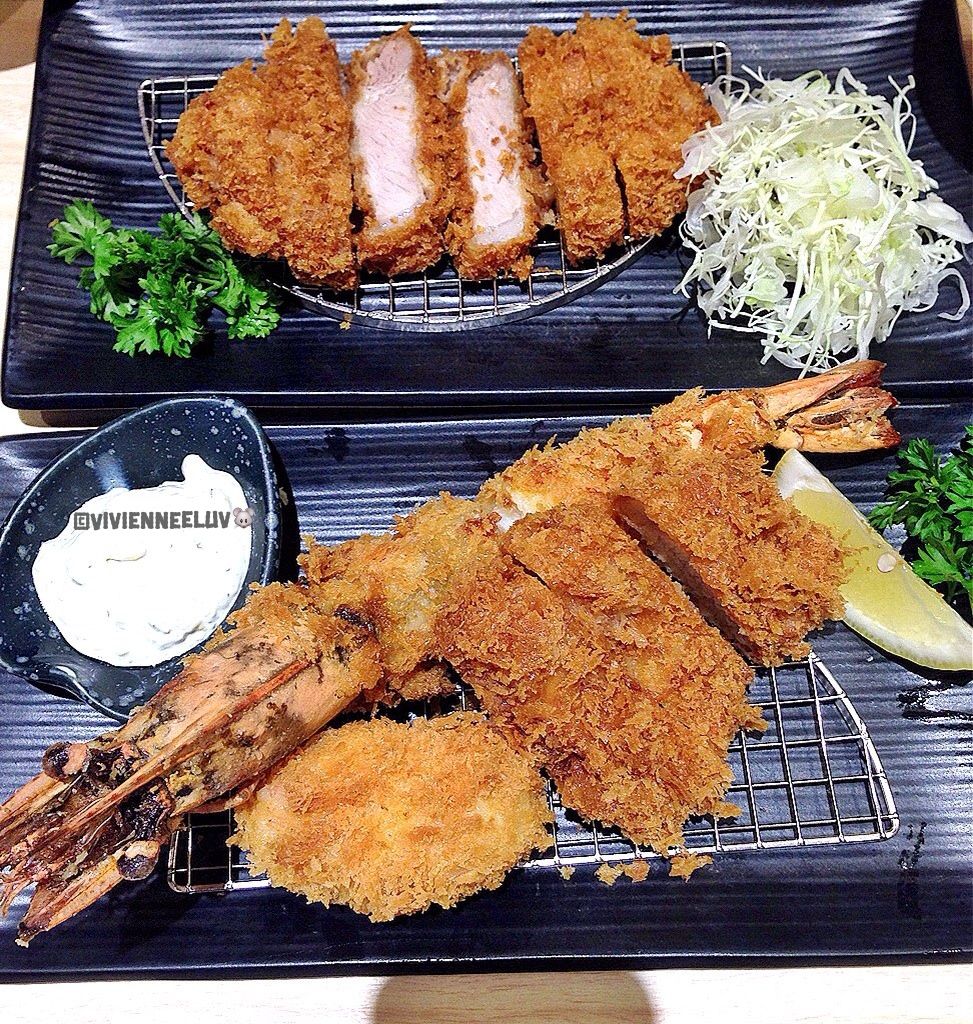 Comes the exciting part.
Each ingredient is carefully selected with the passion to create a perfect tonkatsu. At Saboten, they only use premium pork lightly coated with house-made bread crumbs to ensure the juice of the cutlets is preserved.
Pork
Only grain- and barley-fed pigs are used. This is the reason why their cutlets are so juicy and tender.
Breadcrumbs
Saboten's freshly-made breadcrumbs are the reason why their tonkatsu are cripsy yet not cloyingly oily.
Rice
Specially imported from Japan, the fluffy rice boasts an enticing aroma and al dente texture. FREE FLOW with any set meal ordered.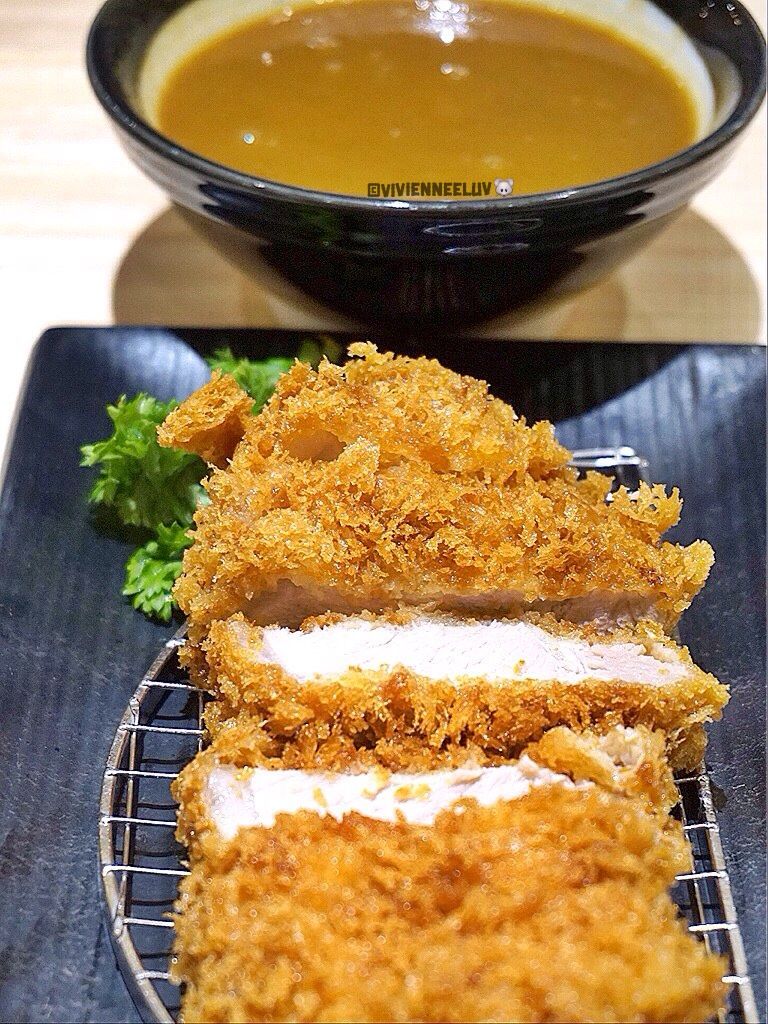 Iberico Loin Katsu Set S$28
comes with chawanmushi, pickles, dessert and free flow of rice, cabbage & miso soup.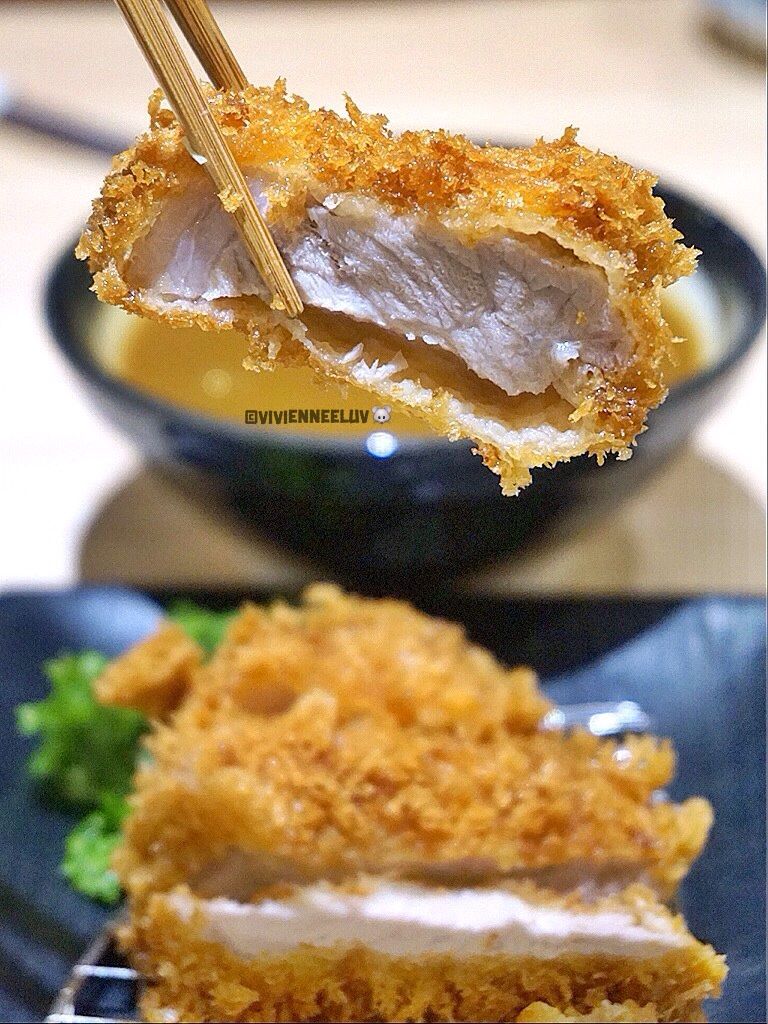 Delivering a unique and incomparable flavour, the acorn-fed Black Iberian Pig - with its ability to store fat inside of, not just around muscle tissue, producing a beautifully-marbled meat, so tender that it melts in your mouth.
And because it contains unsaturated fats like olive oils, its proven to reduce the rate of LDL (bad cholesterol) levels; doctors in Spain refer to Iverican Pork as ''walking olive trees''.
This is really 1 dish that you can enjoy again and again without feeling guilty.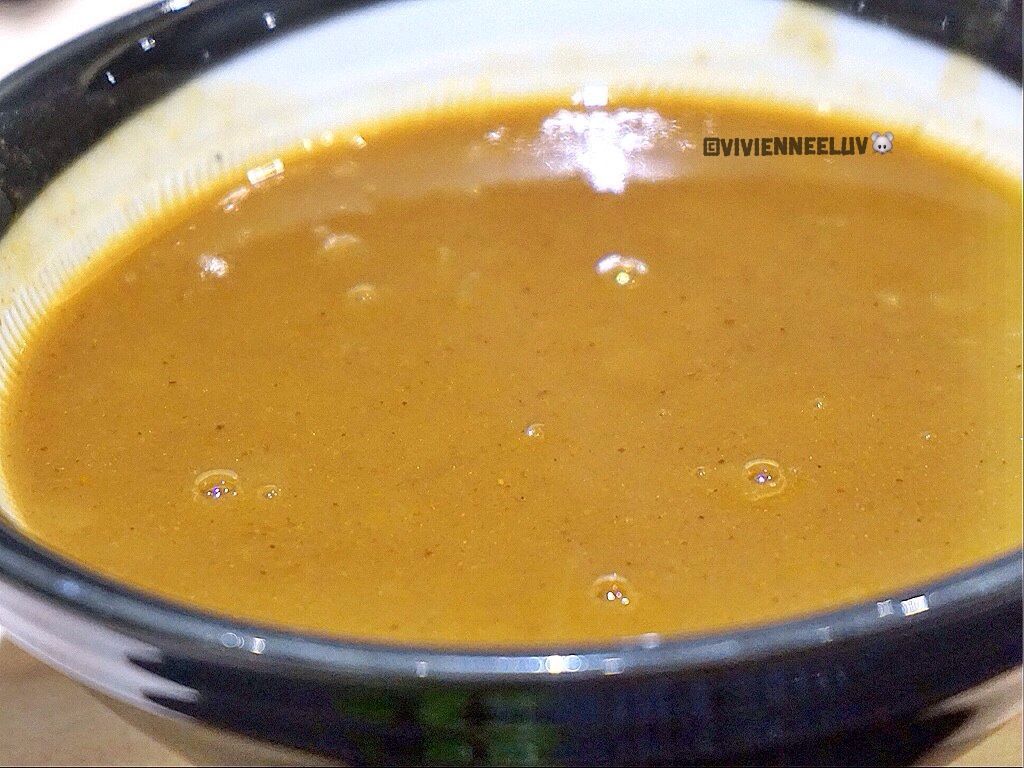 Curry Sauce S$3
is available if you are a Japanese curry person.
Grated Radish and Ponzu Sauce
There are also
Grated Radish Loin and Tenderloin Katsu Set at S$22 & S$25
respectively. The radish is so refreshing! You know when you eat too much of the fried food, it gets kind of plain and boring.
I had my katsu with this grated radish and it is so good!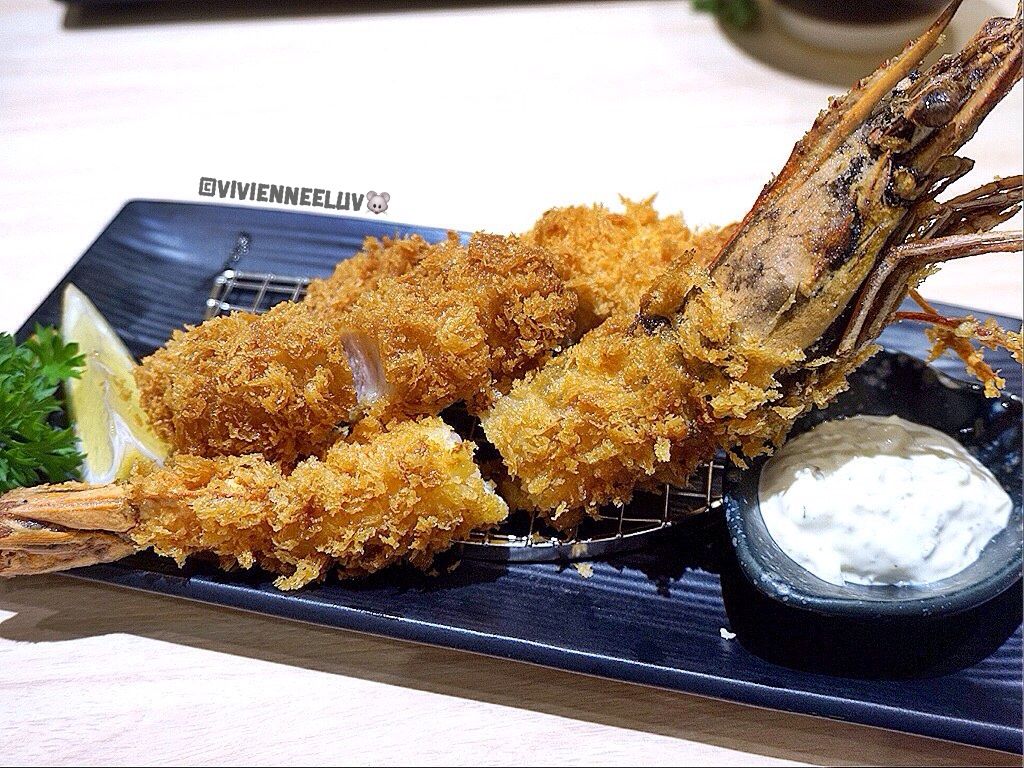 Fried Jumbo Prawn Tsuki Set S$28.50
- fried jumbo prawn, half loin katsu, crab cream croquette.
This set consists of all the same sides that I have introduced earlier.
There is also another
Fried Jumbo Prawn Hana Set S$27.50
which has fried jumbo prawn, chicken katsu, asparagus cheese roll katsu.
K & I prefer the normal Loin Katsu as we thought that it is more tender than the Iberico Loin Katsu.
Crab Cream Croquette
- so co crispy on the outside, and so creamy on the inside! Didn't take a good shot as I can't wait to eat.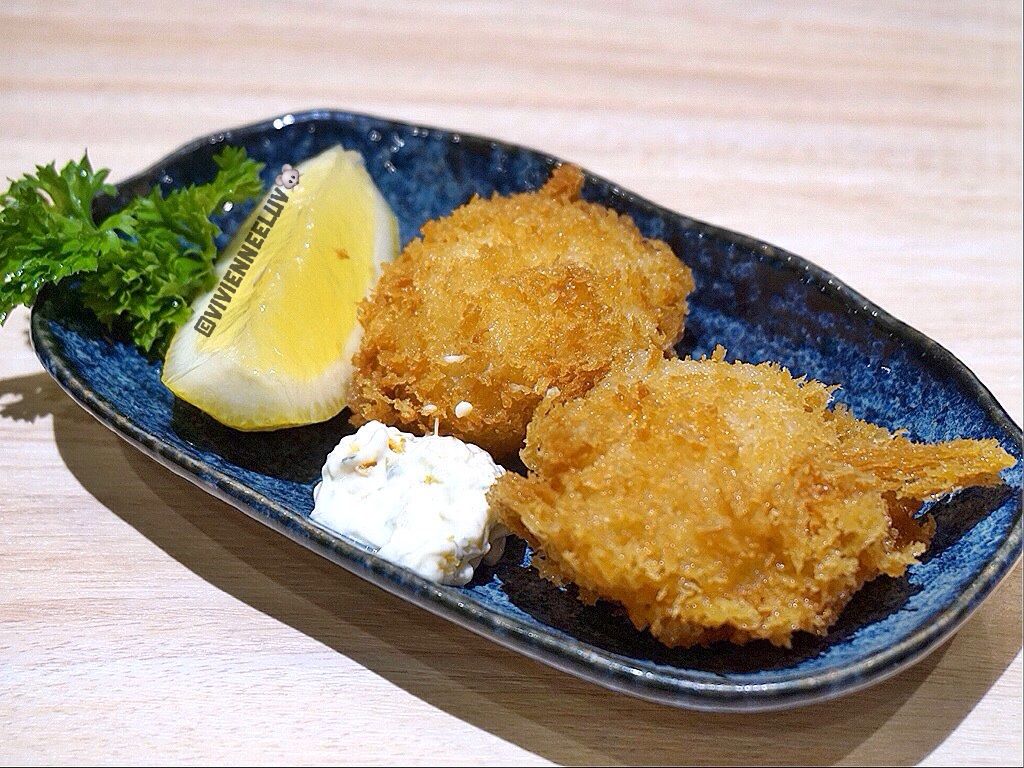 Fried Hotate (2 pieces) S$12
From now till
31st October 2014
, there is a special menu for Hotate! Apart from the ala carte Fried Hotate, there are 4 sets which consist of Hotate.
Fried Hotate Variety Set - fried hotate, cream croquette, asparagus cheese roll katsu S$24
Fried Hotate Supreme Set - fried hotate, shrimp, mini tenderloin S$26
Fried Hotate & Loin Set - fried hotate, loin S$26
Fried Hotate & Tenderloin Set - fried hotate, tenderloin S$29
Super juicy! I recommend you to pop the whole thing into your mouth, we wasted some juice while trying to cut it into half.
Lastly, Matcha Ice Cream & Yuzu Sorbet to end off the dinner. 10 out of 10 voted for Yuzu Sorbet!
Take Away Bento at both outlets
(Picture Credit: Saboten)
(Picture Credit: Saboten)
No time to dine in? Want to enjoy good food at the comfort of your house? Check out these Take Away Bento Menus!
Thank you Saboten for having us, thumbs up for the great service and awesome food!