The other i went to Hollang Village by train and I passed by a whole stretch of shops in the MRT Station (underground).
Saw this bakery with LOTS of bread so I went in to take a look. All looks fluffy soft and the flavours make me want to buy all of them! There were the only 4 flavours that I took a picture of. There are more actually. These were plead near the cashier counter, there are also breads on the shelves.
I got myself a…….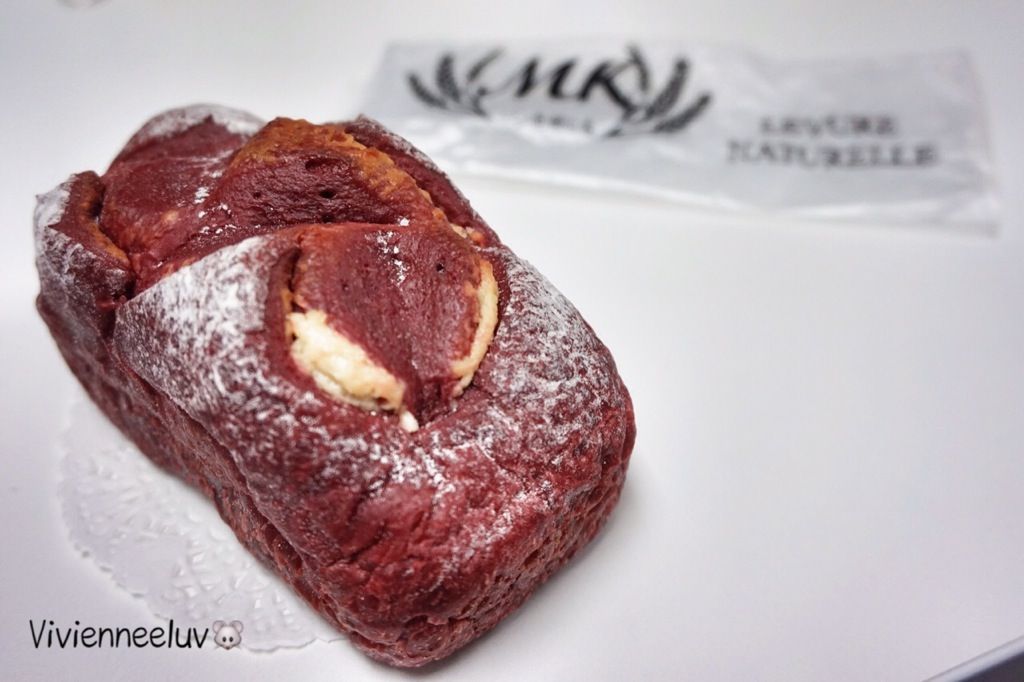 RED VELVET LOAF!
I chose this because we hardly see Red Velvet Bead around.
Significant amount of cream cheese plus the softness of the bread. My cheaper solution if I am craving for Duke's.
MK Levure Naturelle
200 Holland Ave #B1-04
Hollang Village MRT Station
Good news! There are going to open 1 more store or kiosk at One Raffles Place! And I realised they are under the Bakery Cuisine Group.