Meyve Fruit Shakes opens at CityLink Mall!
Meyve means fruit in Turkish, and Meyve Shakes' theme is Alice in the Wonderland, this explains the rabbit!
Meyve Shakes offers healthy, yummy & fresh concoction of fruit shakes that i wouldn't mind drinking it daily! No additional sugar added. Love to try every single flavour they have!
So I passed by on their first day of opening, which is on Saturday. I bought a shake & entered a lucky draw.
(Pic above credits to Meyve Shakes)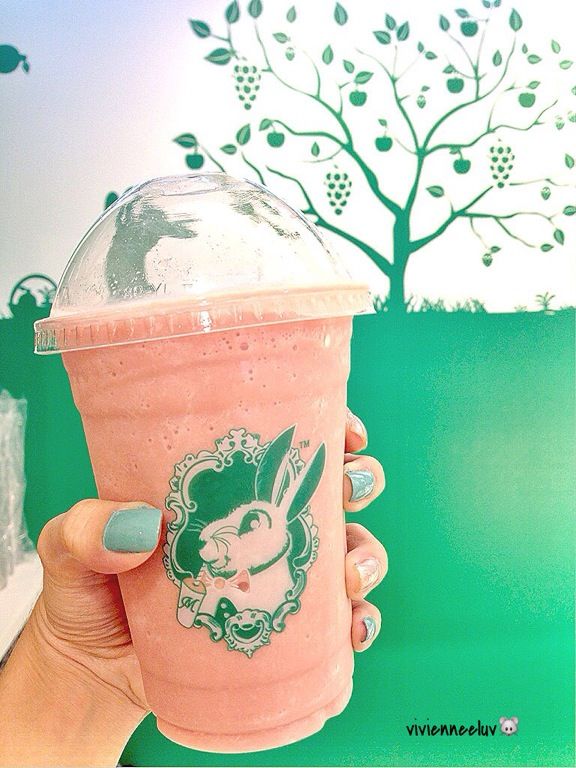 Love the colour ere including my self-painted nails.
Bought [Melon Melody (large) S$5.80] - watermelon, honeydew, pear juice, non fat yogurt, non fat milk. They have non dairy & cold pressed juices too! GSS Sale now 20% off!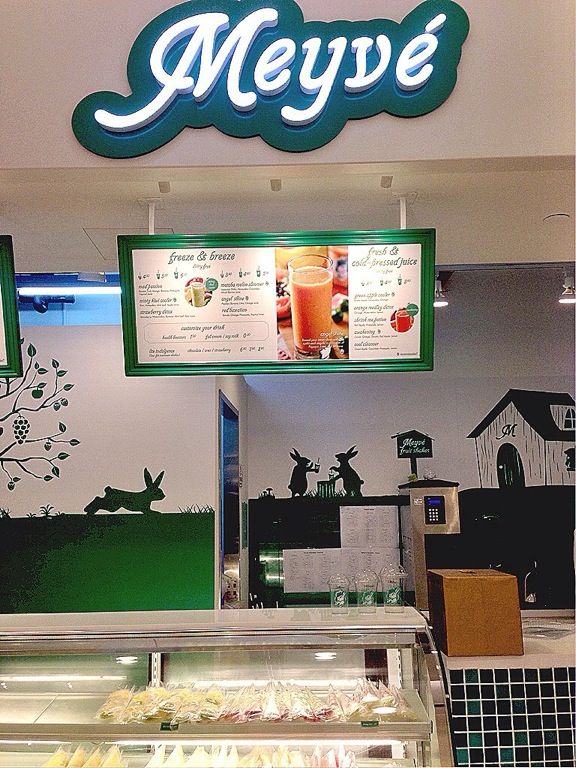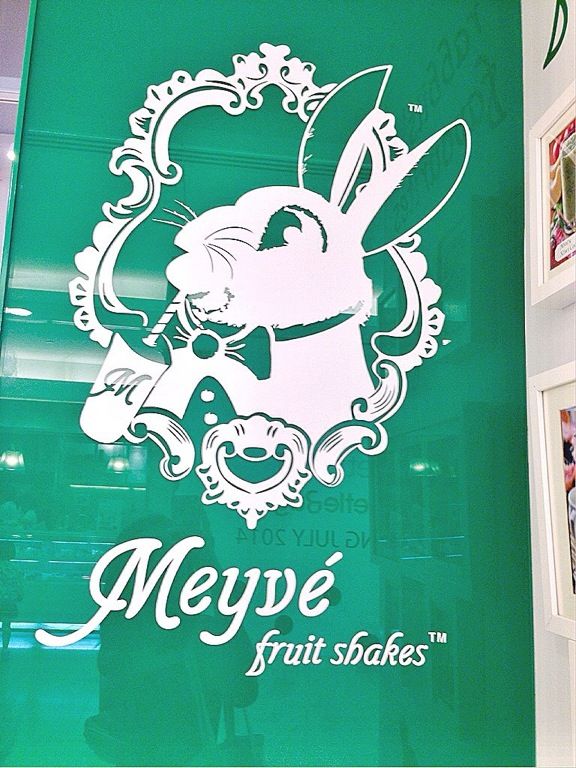 On Sunday morning (which is the next day), I received a call from Meyve Shakes. OMG they picked my name! I won a Sony Smartband. How cool is that!
Tadah!
Me & Meyve's staff. They look happier than me (no la, actually I don't really know how to smile)
Proud with my new gadget & a fruit shake!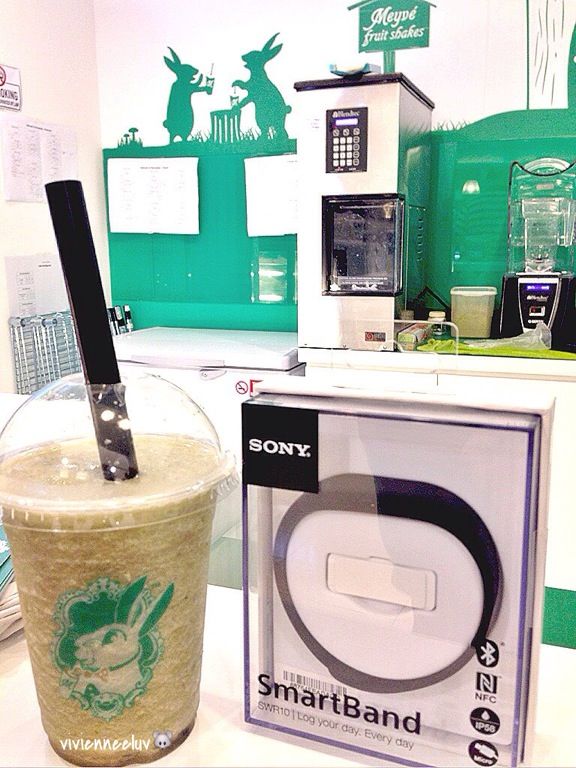 I had [Matcha Melon Slimmer (medium) S$4.90] - japanese ocha, honeydew, cucumber, mixed berries juice.
Thank you Meyve Shakes!
Do visit them soon!
Meyve Shakes
CityLink Mall
#B1-66