Me time for lunch! Love me-time quiet moments.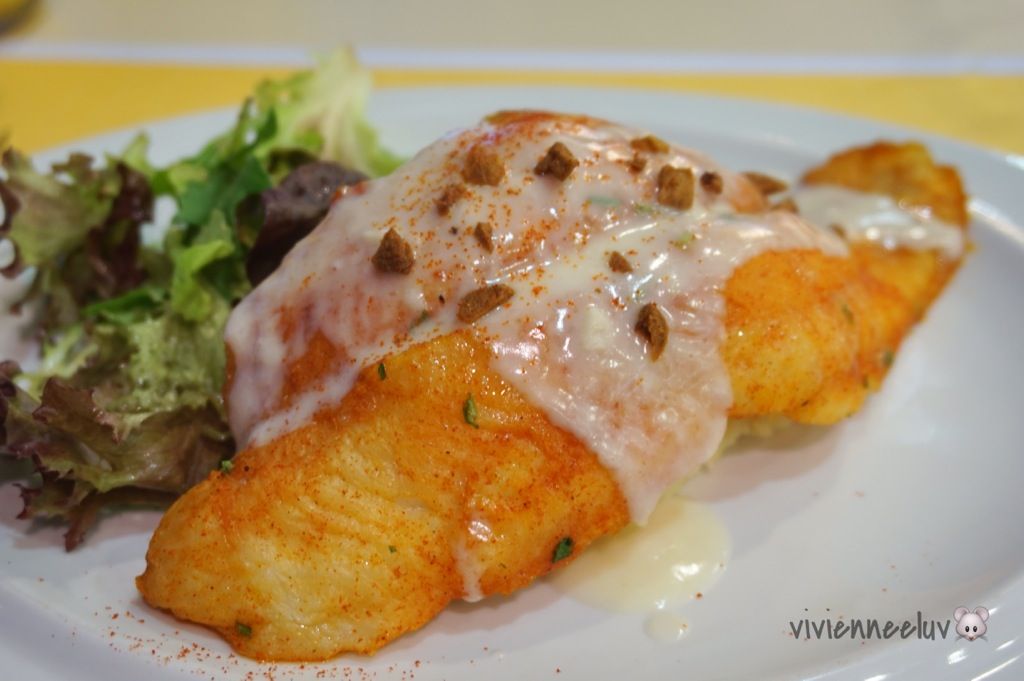 And what I love about weekdays me-time, cafes are very quiet, peaceful and they have good lunch or tea time deals! And best of all, it was raining heavily. Sitting by the window, enjoying my peaceful moments. This is something that no amount of money can buy. Once I was seated, they served me warm water. I feel this is the most basic thing every cafe should do. How much does it cause for a glass of tap water.
I was tempted by a Chili Crab Pasta but I should choose lunch special instead as I won't have the chance to, on weekends.
Lunch Special S$10++
[Baked Fish with Garlic Cream Sauce] - served with mash potato and fresh mixed leaves.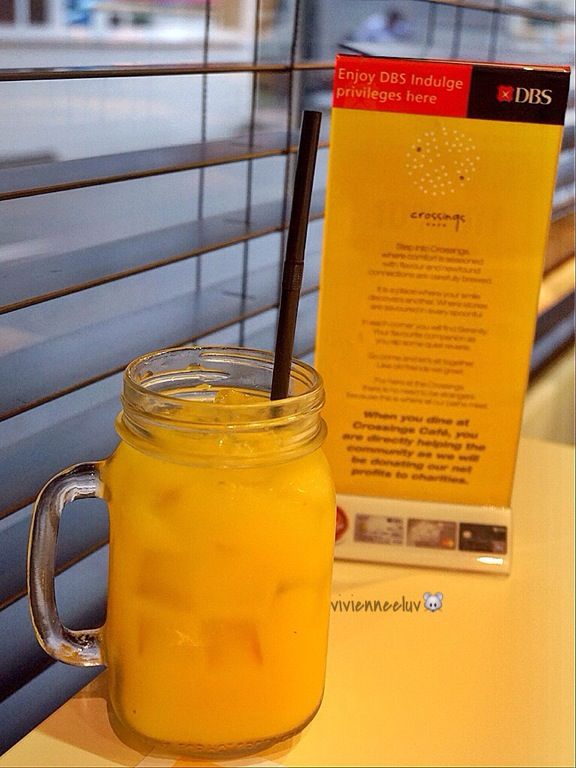 Whats best about this lunch set, you may choose add ons:
Soup of the day S$2
Garden Salad S$2
Chilled Fruit Juice (mango, lime, cranberry, orange) S$2
I had only the orange juice add on, because I planned to order desserts.
Spot the words behind my juice,
''When you dine at Crossings Cafe, you are directly helping the community as we will be donating our net profits to charities''.
This dessert was not on the menu, I saw it on the chalkboard behind the cashier counter.
[Iced Mango Souffle S$7] - thought it would be more appropriate to be called panna cotta instead, however they have a panna cotta on the menu. Anyway, its pretty isn't it.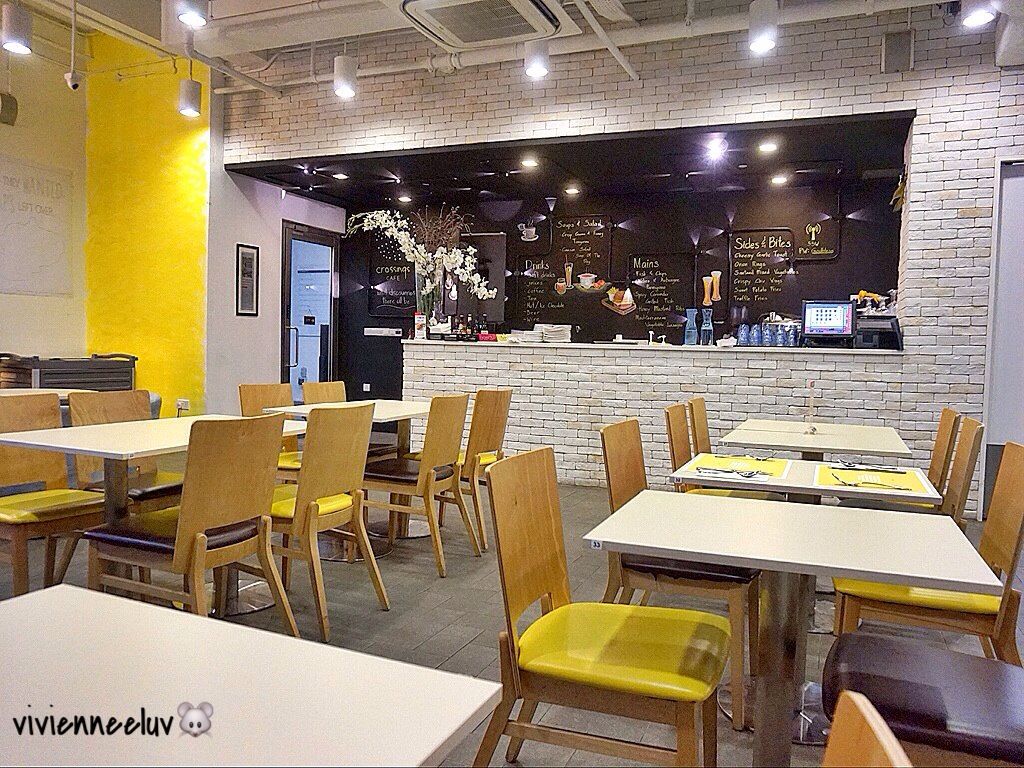 Crossings Cafe
55 Waterloo Street
Opening hours: 10am to 10pm