Mr-time but was later joined by K.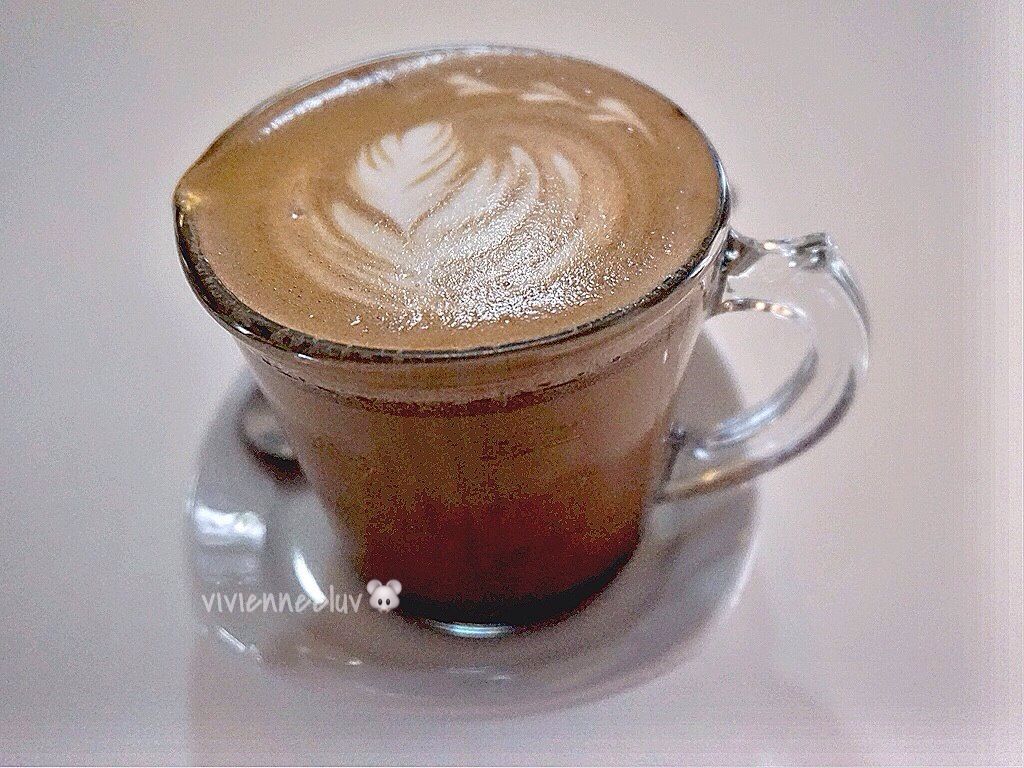 Lighting was a little bad.
Outside was bright, inside was dull.
I ordered a [Cafe Mocha S$4.50] - signature dark chocolate with 2 espresso shots topped with steamed milk. A little sour/acidic to my liking. I don't know about you but whenever I try sourish coffee (like vietnam coffee for example), my nose feels itchy and I will sneeze. Kinda cute reaction yea. Then it will leave a very sourish & smelly aftertaste in your mouth.
K ordered a [Tiramisu Macchiato S$4.50], no picture sorry.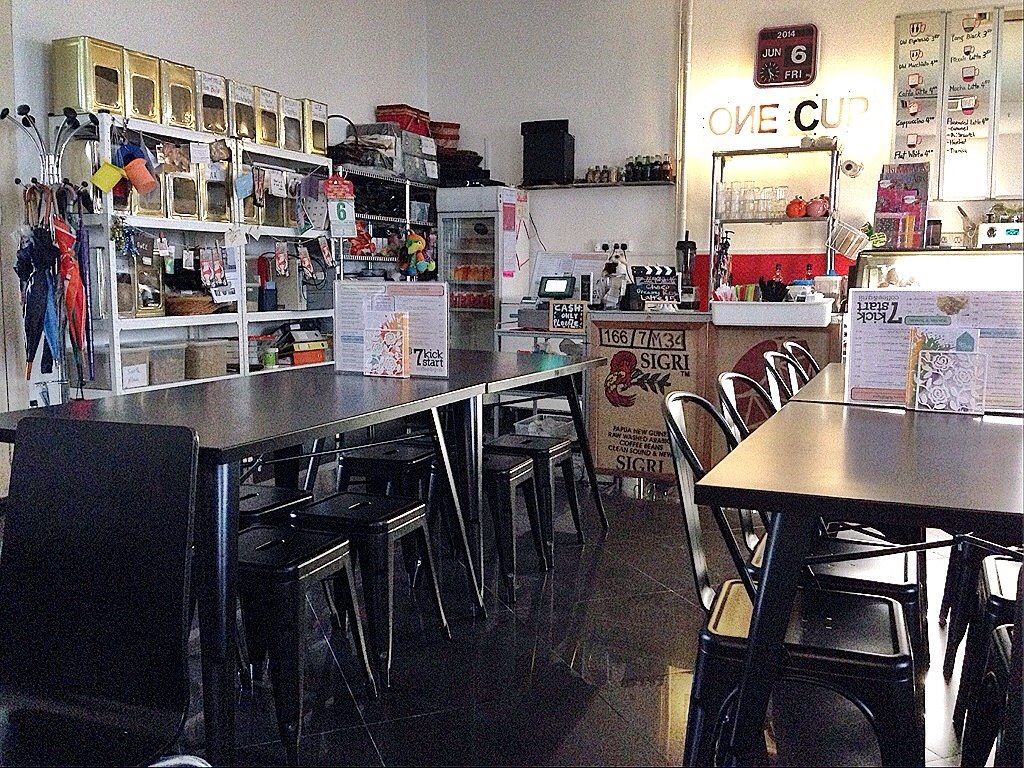 7Kickstart Coffee & Grill
71 Bras Basah Road
Singapore Art Musem (SAM)
#01-03
If you read my previous post on Crossings Cafe, its actually located on the same stretch along Waterloo Street.