Quite some time back already - CNY 2013, if you have to know.
I realised I have not post this. Its a must post because i need to introduce this really nice cake & thai ice tea to you!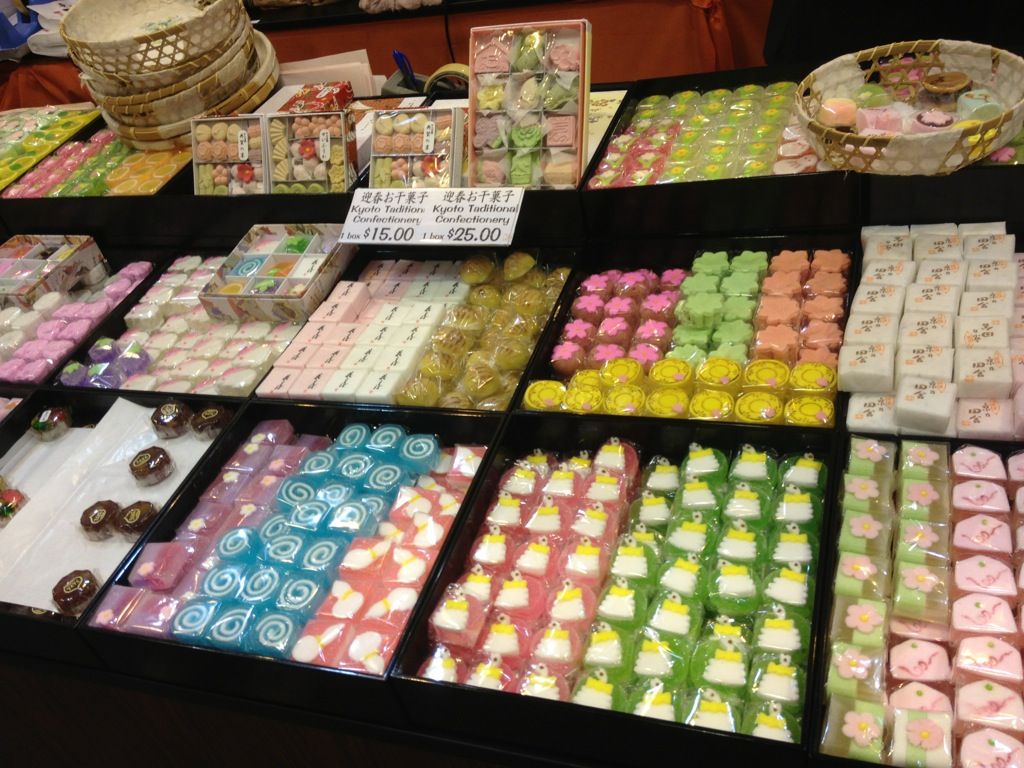 On a weekday afternoon, we went to Orchard. There is the CNY fair at Taka's Atrium, and there is this booth selling cute little Japanese cakes/jellies/candies! Picture will tell you how cute they are but they are not nice at all. If you really have to buy, just buy 1. ONE. Its tasteless, no fragrance, nothing, except sweetness.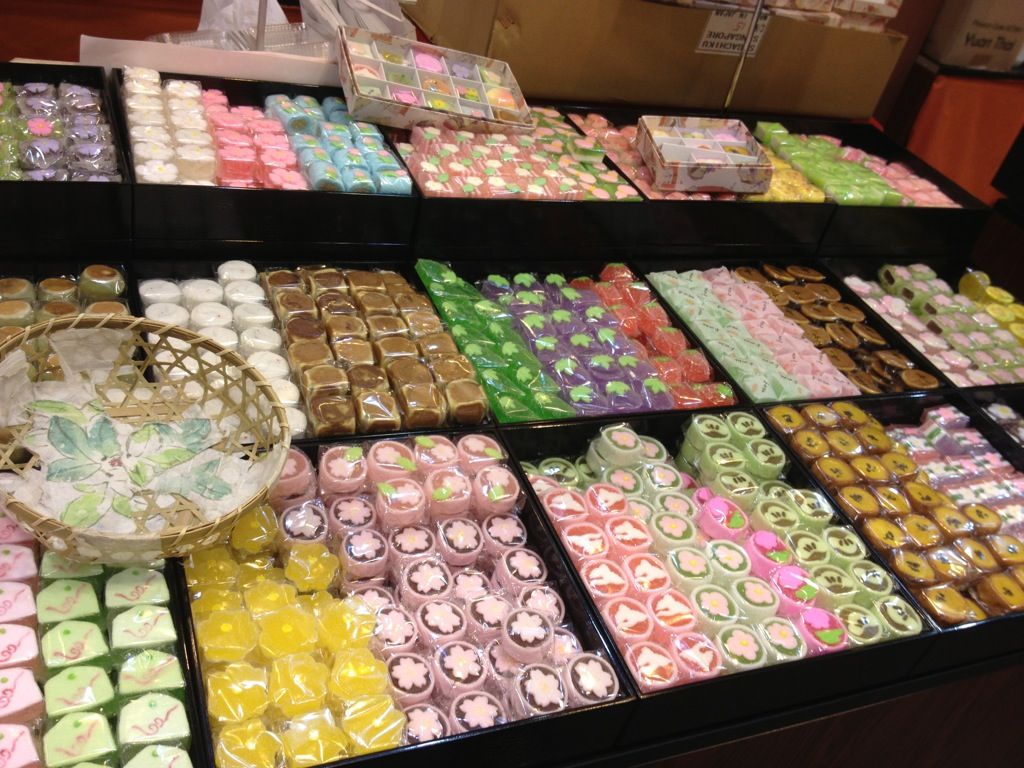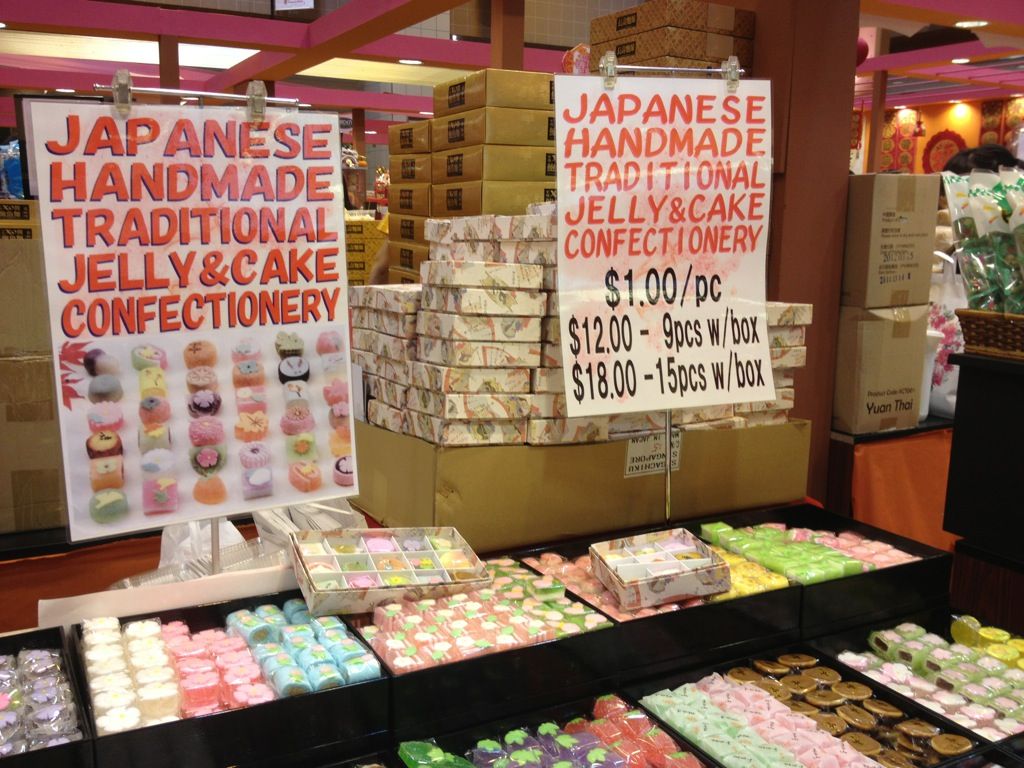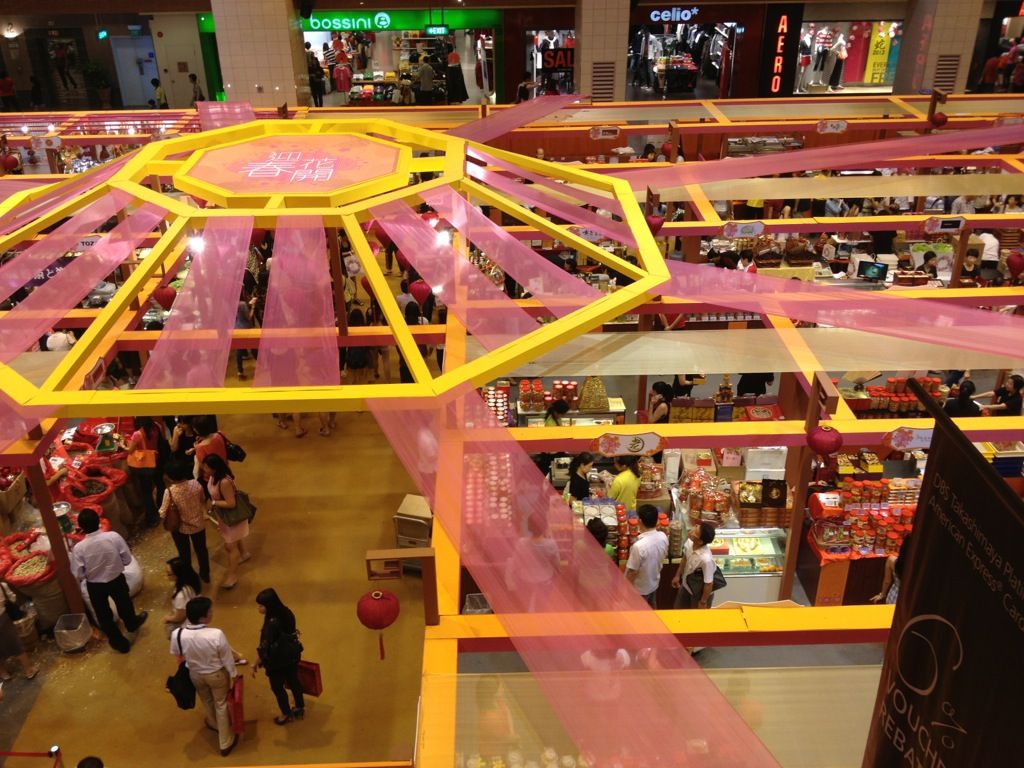 A not very crowded fair because its on a weekday. :)
Then we headed to
Coffee Stars by Dao
435 Orchard Road
#01-37-41 Wisma Atria Shopping Centre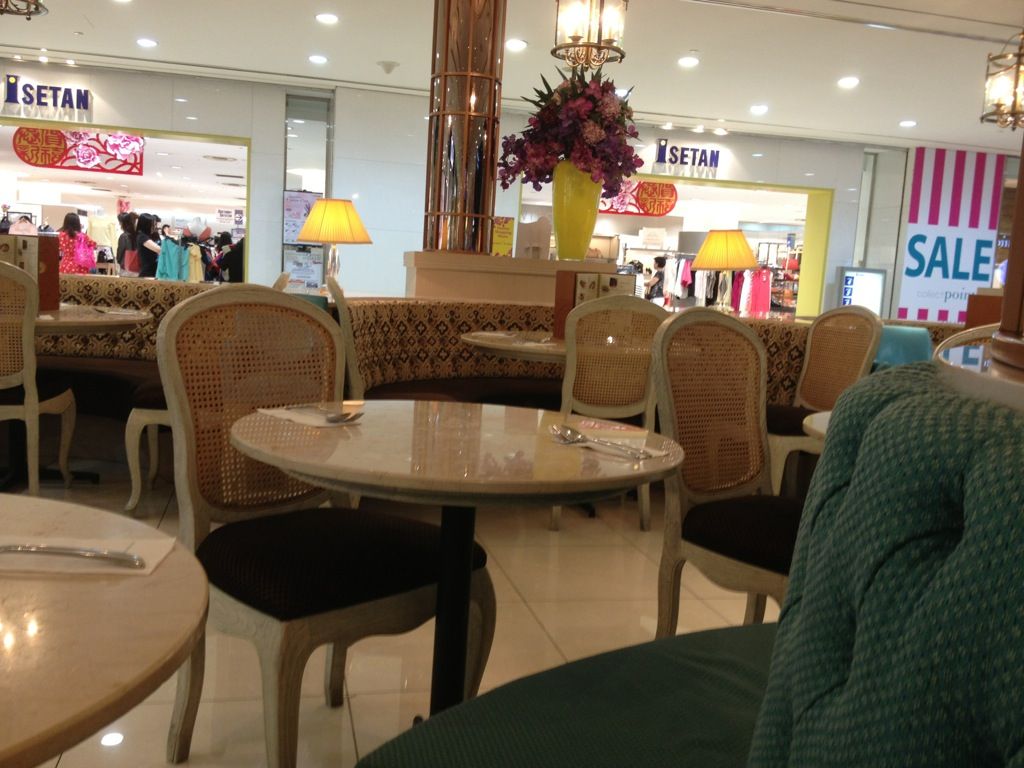 At one look, looking at the cafe layout, and cakes display, I couldn't tell that its a Thai Cafe, until I look at their menu. Thai main courses like Tom Yum Soup, Basil leaves meat etc.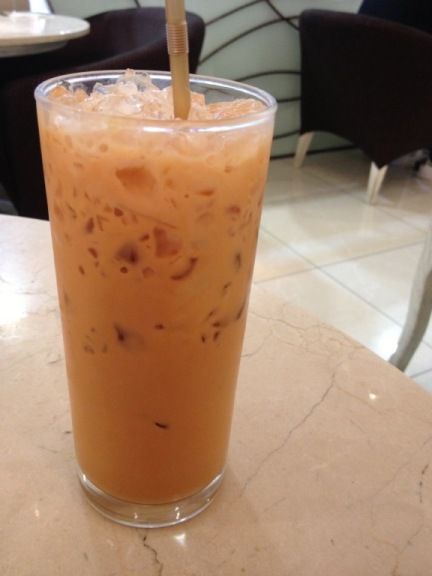 Thai Iced Tea S$7
Normally I had thai ice tea at thai cafes which soldThai Ice Teas for at most S$2-3, so I was a little shocked when I see that its S$7. S$7 could get me a decent coffee drink at a cafe.
But when I took a sip, I was blown away, its so nice! Thirst quenching, sweet but just nice, the tea fragrance is really nice!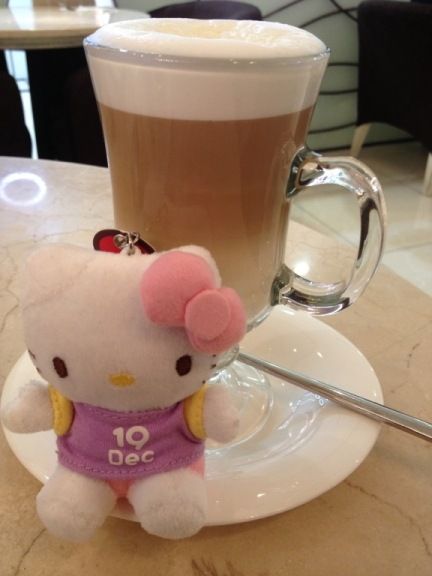 White chocolate latte S$6.50 which is good too.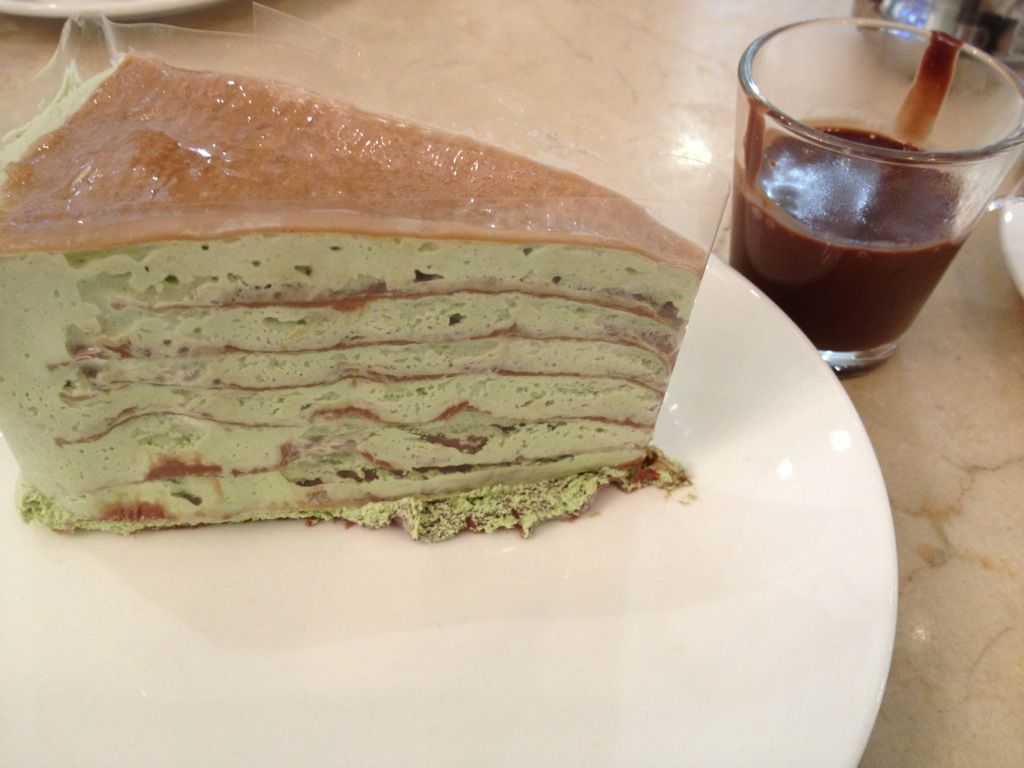 The cakes on the display doesn't really look appealing to me, but I tried to choose the most appealing-looking cake to me.
So I chose, Green Tea Crepe Cake with Chocolate Sauce S$9.
Its rather expensive for a slice of cake too. The most expensive I had(apart from a mini cake from Laduree, Tokyo S$15) is at Kki, but they are forgiven because their cakes are so soft & fluffy, and moist and made by a Japanese Chef.
So I really want to see how is this worth the $$.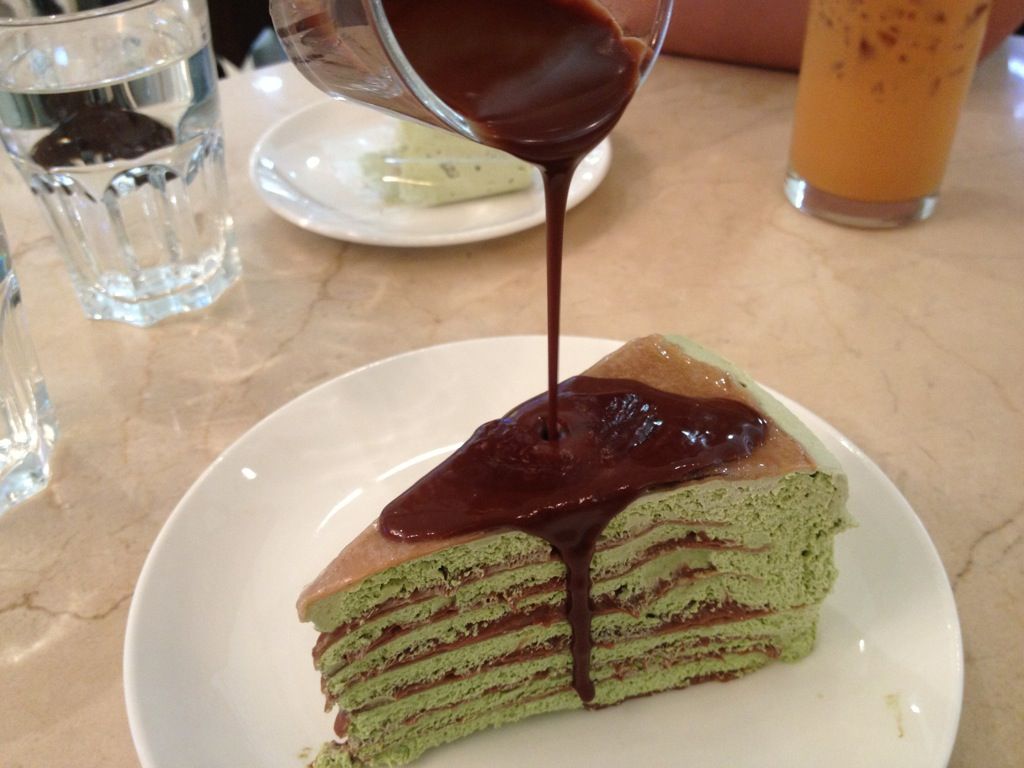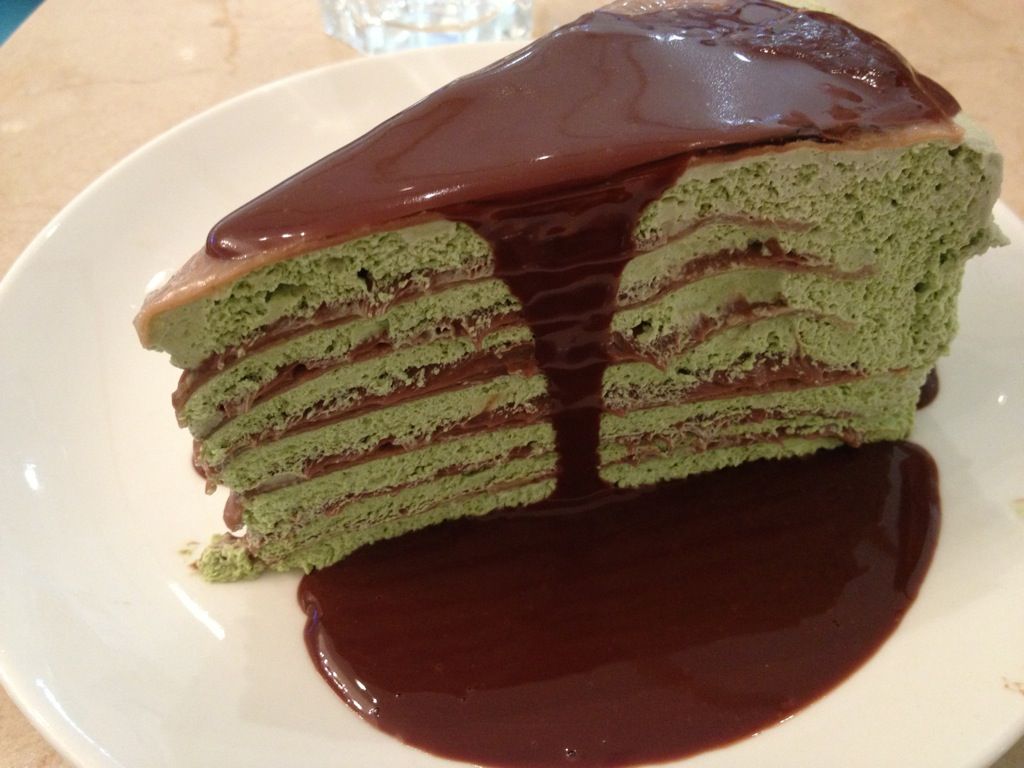 Looks appealing nao! Wow, this crepe cake is heavenly. Its soft, moist because the cake itself is already very soft - green tea mousse like texture with a layer of chocolate in between, layers and layers topped with chocolate syrup. Its not exceptionally sweet, its just nice and totally awesome.