| | |
| --- | --- |
| Address: | 348 Bedok Road #02-16 The Bedok Marketplace Singapore 469560 |
| Opening Hours: | 12pm to 1.30pm Tuesday to Friday (Bento Only) |
| | 6pm to 9.30pm or sold out Tuesday to Thursday (Yakitori) |
| | 6pm to 10pm or sold out Friday to Sunday (Yakitori) |
| | Close on Mondays. |
| Website: | http://www.theburningoak.sg |
Its been months since we last stepped foot into The Bedok Marketplace. Not sure if it was called this before its revamp. I used to go there since I was a young girl (primary school), it was my family weekly or bi-weekly Sunday dinner place.
After I grown up and became a foodie, I brought K here for my favourite
Princess Appam
.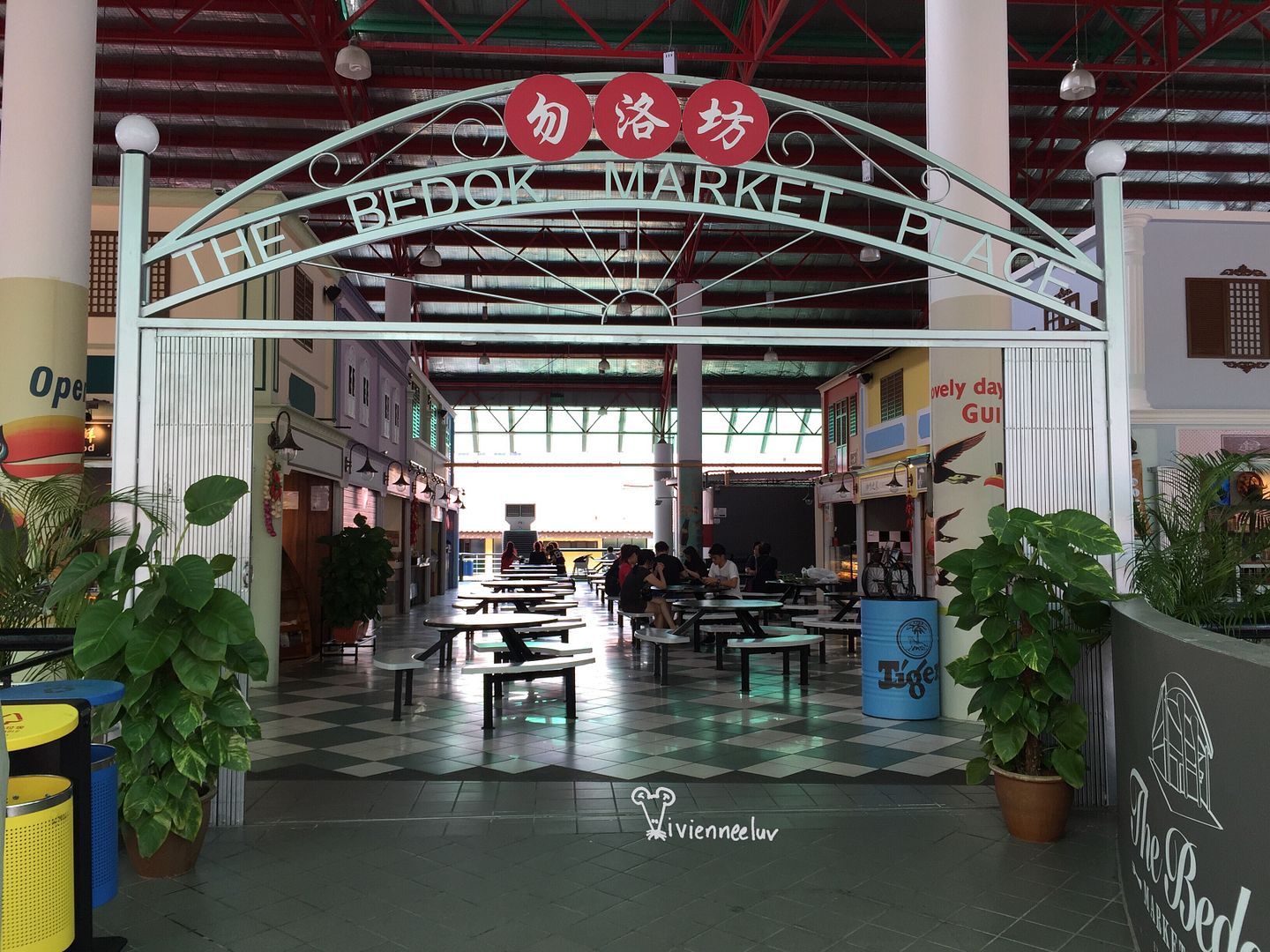 Shortly after, the whole place closed for a year's long renovation.
It used to have 32 stalls, now it has 15 stalls after its revamp.
The new owners are a group of seven partners. The main owner running the show is BC Food Concept, which also owns The Bark Cafe at Changi Chapel & Museum.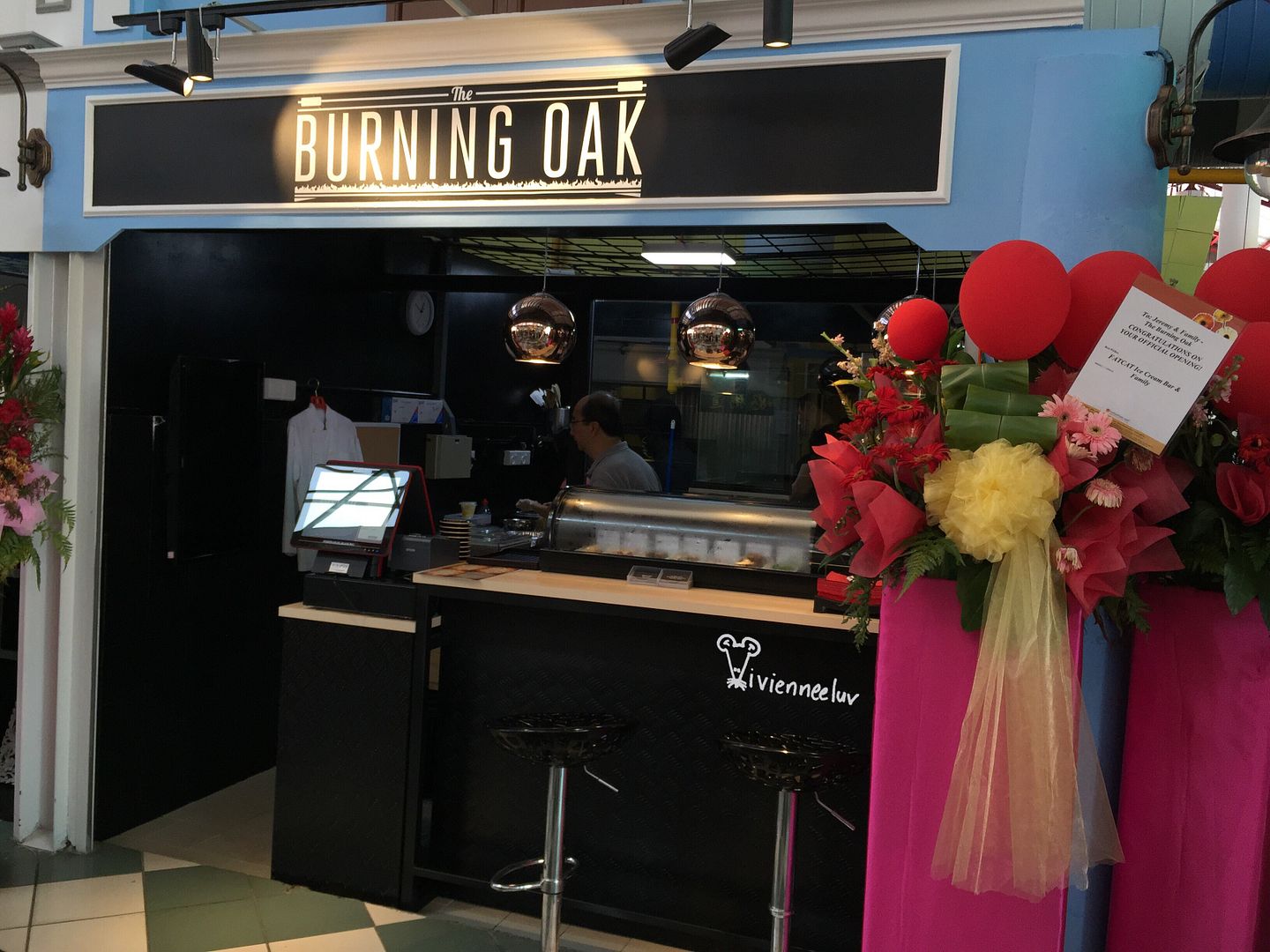 What brought me and Le Khakis here was to try out The Burning Oak which uses binchotan, a high quality Japanese charcoal made with Japanese Oak, to grill their skewers.
So glad to see a new concept to this hawker centre which is different from others. Even more glad that its just a 8-min drive from my current place.
This is the opening promotion menu.
Housemade cocktails to start us off in this hot afternoon. Love the creativity, the black particles around the rim of the glass is not dirt, its olive powder.
Poached Egg
Perfectly poached egg in special house made sauce, topped with bonito flakes and olive powder. Although it was nothing to shout about, as to the others it was just a normal poached egg, I am totally in love with this egg. The tasty sauce was salty to the rest of my dining companions but it was perfect for me. My threshold of salt is pretty high.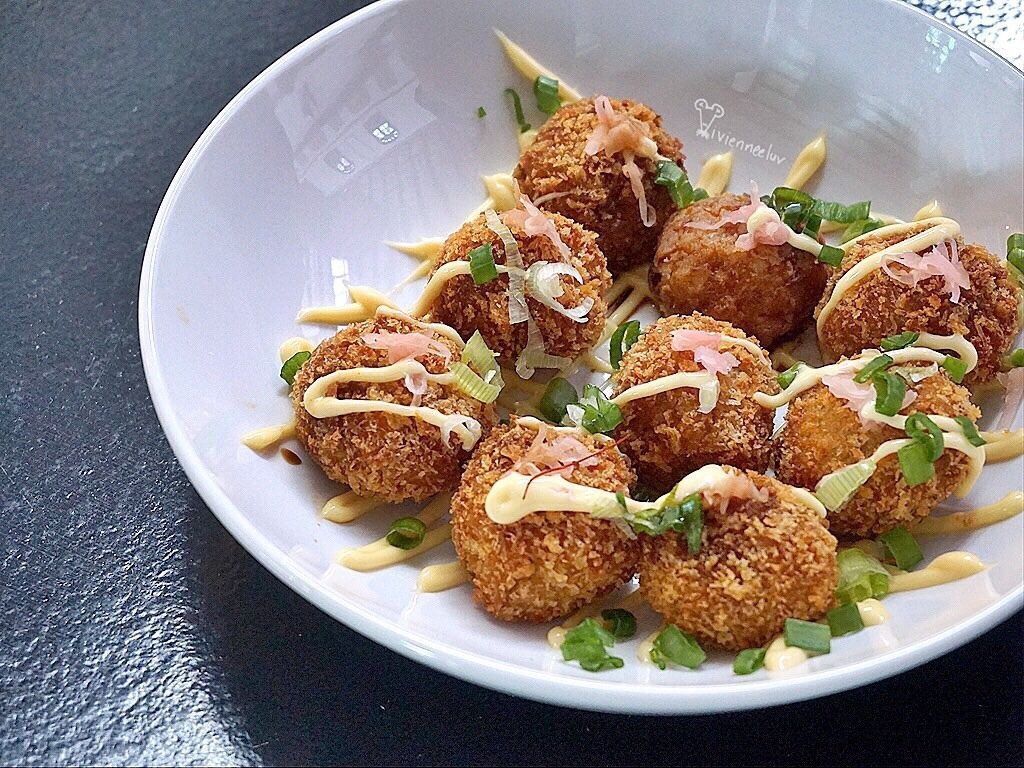 Japanese Curry Risotto Croquettes
My 2nd favourite! I love risotto and I thought the owners were pretty creative to make them into balls and deep fried them! The japanese curry was well-incorporated into the risotto. Eat them while they are hot!
Yakitori set for 2 at S$26:
Japanese Curry Risotto Balls X 4
Chicken Thigh X 4
Chicken Meatballs X 3
Pork Belly X 3
Housemade Cocktails X 2
Yakitori
Iberico Pork Cheek with Apple Puree S$5
Pork Belly S$2
72 hours Slow Cooked Beef Short Ribs S$6
Chicken Thigh with Leek S$2
Chicken Meatballs S$2
The apple puree on the pork cheek yakitori was a little too overpowering for our session, however sissy mentioned it was just right for theirs.
72 hours Slow Cooked Beef Short Ribs is juicy and beefy, beef lovers will definitely love this.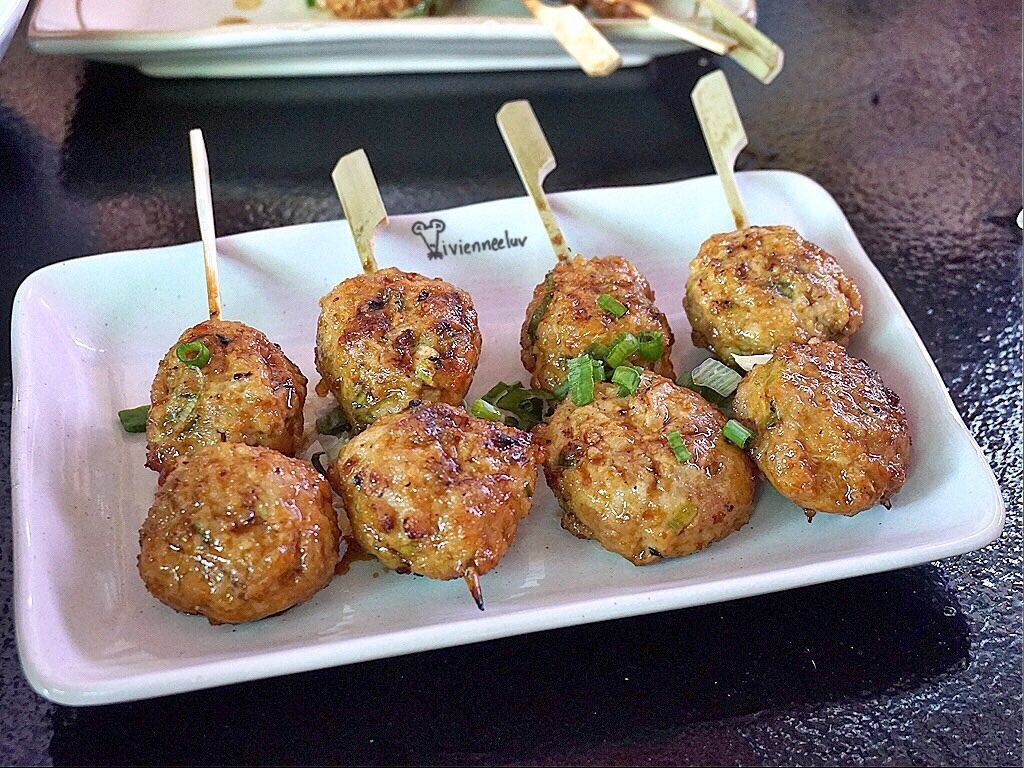 The chicken meatballs looks really good and soft. When we took our first bite, we thought that it was mushy, however the owner assured us that its fine, as they added egg to the minced chicken. We wouldn't want a hard and dry chicken meatball right?
Overall there is still room for improvement on the yakitoris. Will come back and try the bentos when I have the chance!
Thank you The Burning Oak for the invite!