(Halal)
Outlets:
1.
Admiralty Park
-
31 Riverside Road Singapore 739087
2.
Clementi Woods Park
-
93A Clementi Road Singapore 129781
3.
Dhoby Ghaut Green
-
10 Penang Road #01-02 Singapore 238469
4.
Downtown East
-
1 Pasir Ris Close #02-02 Singapore 519599
5.
SAFRA Jurong Club
-
333 Boon Lay Way #2B-1 Singapore 649848
6.
SAFRA Tampines
-
1A Tampines St. 92 #01-00 Singapore 528882
Facebook: https://www.facebook.com/sakurainternationalbuffet
Buffet Lunch (Mon to Fri 12pm to 3pm)
Adult: S$23++, Senior Citizens: S$20.90++, Child: S$13.90++
Buffet Brunch (Sat, Sun, Eve of PH, PH 11/30am to 3.30pm)
Adult: S$31.90++, Senior Citizen: S$27.90++, Child: S$14.90++
Buffet Dinner (Mon to Thu 6pm to 10pm)
Adult: S$31.90++, Senior Citizen: S$27.90++, Child S$14.90++
Buffet Dinner (Fri to Sun 6pm to 10pm)
Adult: 33.90++, Senior Citizen: S$29.90++, Child: S$15.90++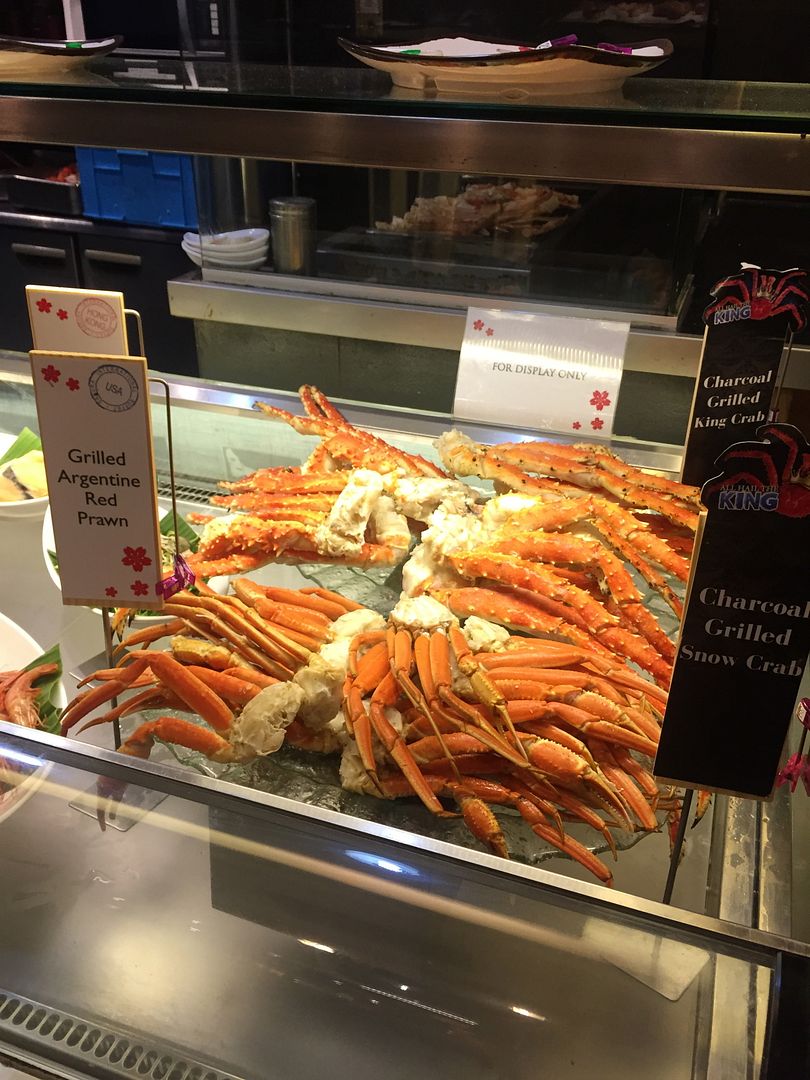 One of the weekday nights saw me and Le Khakis at Sakura International Buffet. What brought us here is that Sakura brings back its crab feast for a limited time! Those who love crabs sure have to come and whack!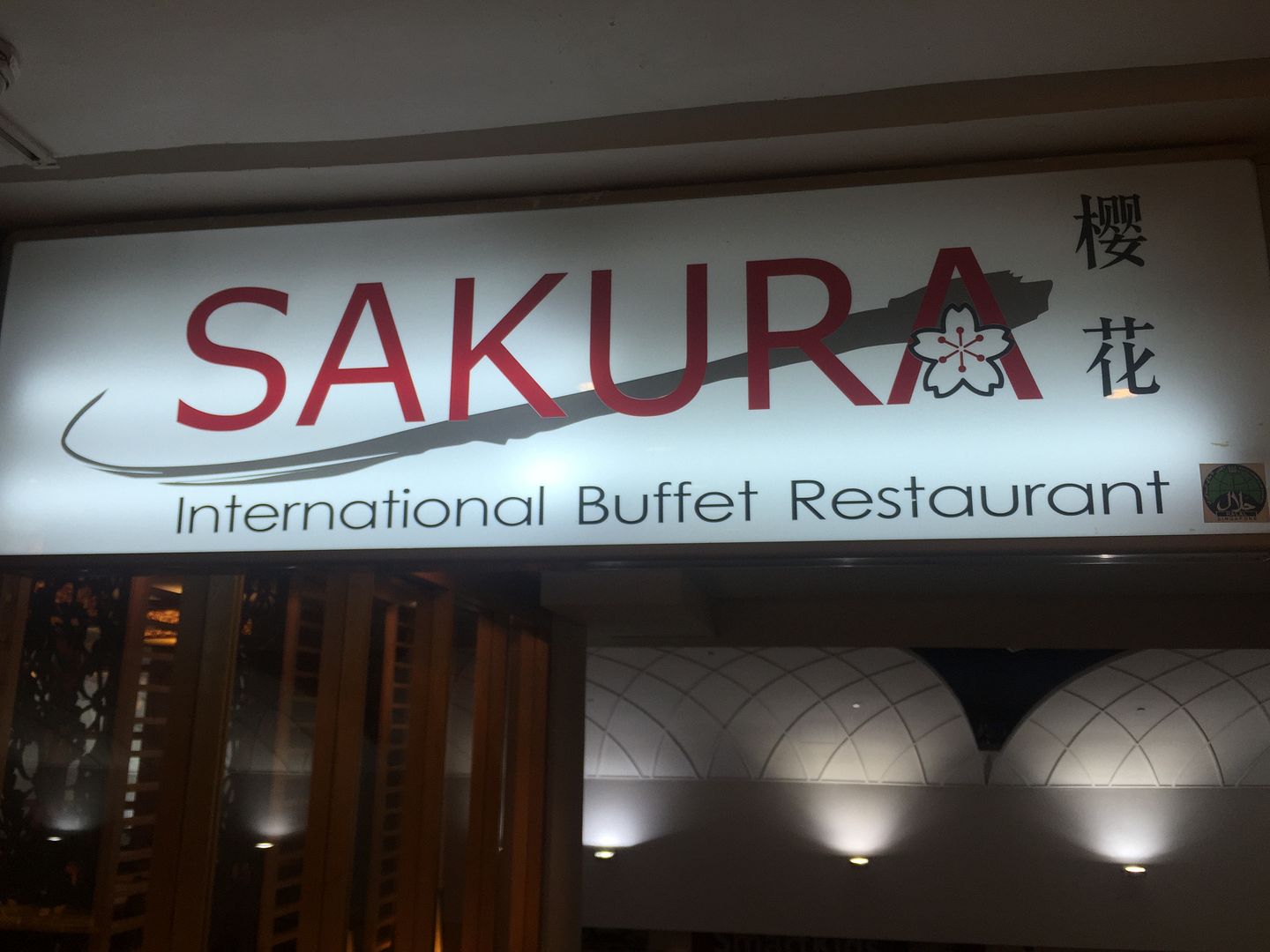 All you have to do is, take these clips and order those food items on the grill and they will send the food to you!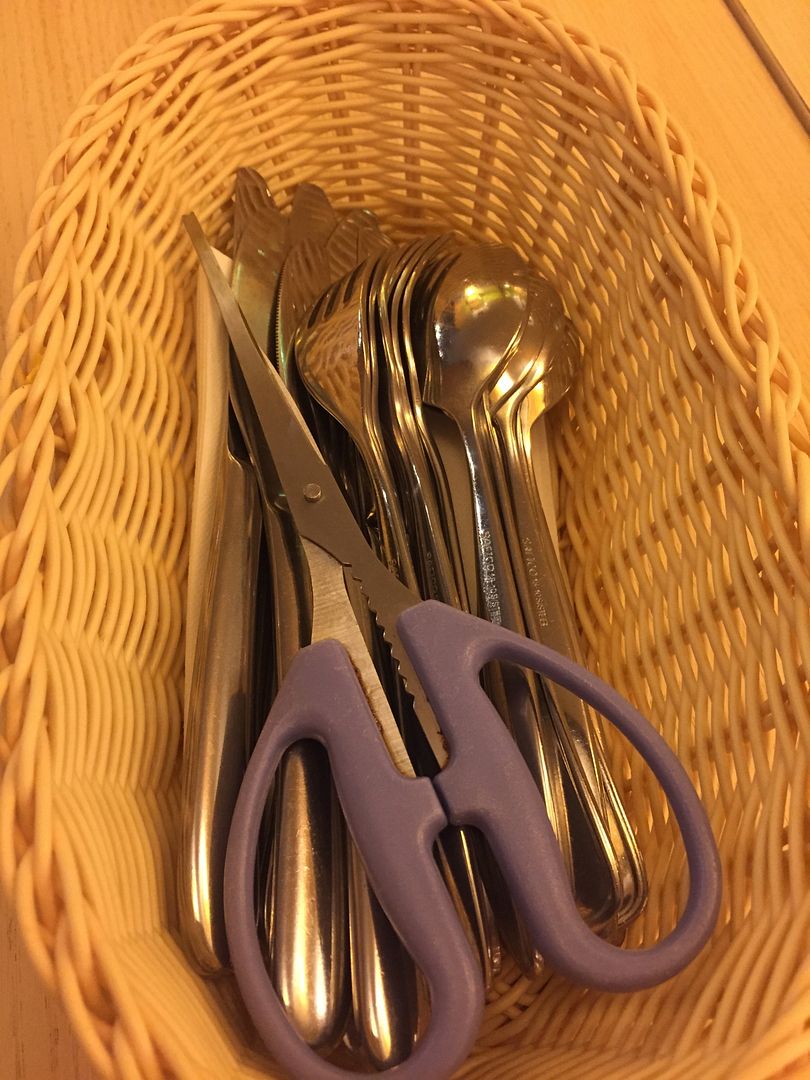 Cutleries are readily available on each and every table.
As you can tell the lighting is very orangey, my pictures will turn out bad. :(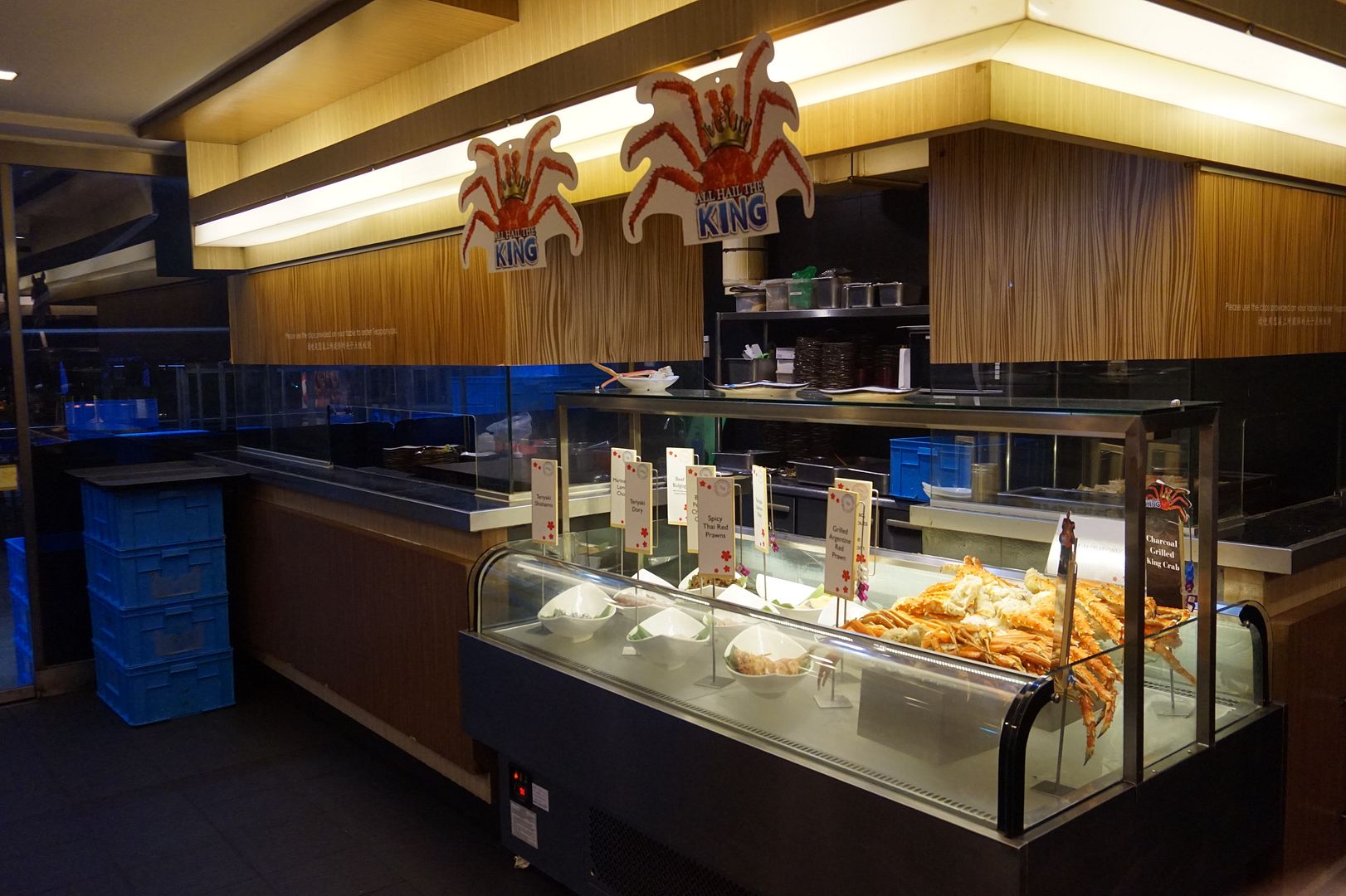 Sakura brought back its highly anticipated Charcoal-grilled King Crab and Snow Crab Legs, at only S$33.90++ per pax on weekends dinner, it's quite a catch. This is the section you should go for!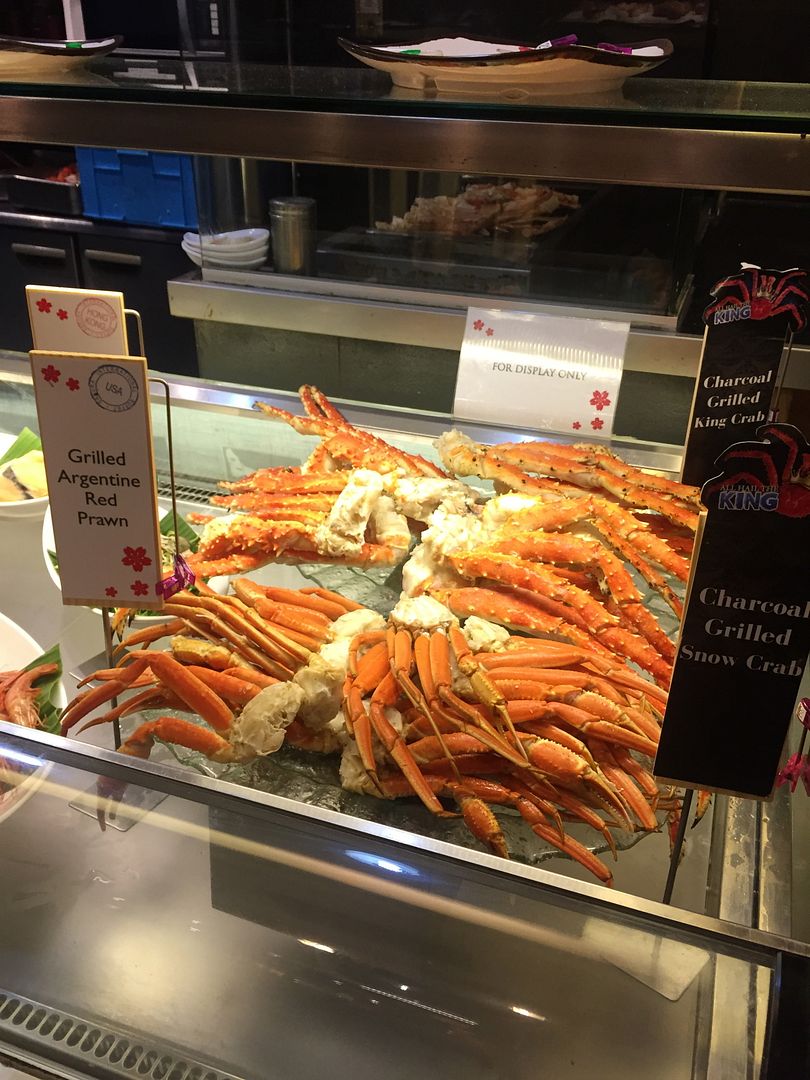 Some of the crabs we had are way too saltish and the meat is a little tough.
Of course apart from crabs, there are many more items available like Argentinian red shrimp, bulgogi, salmon fillet, lamp chop, Dory, Shishamo.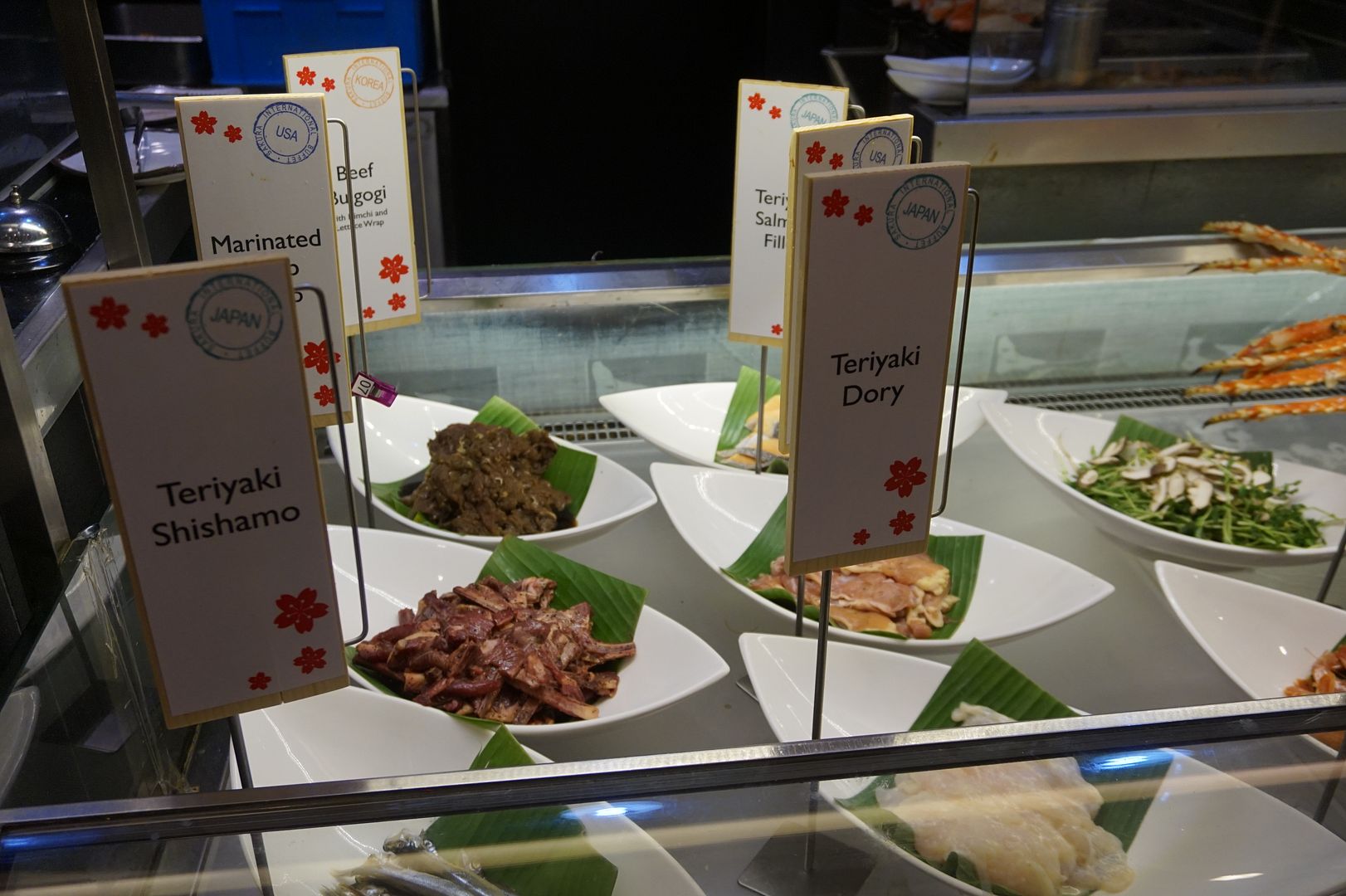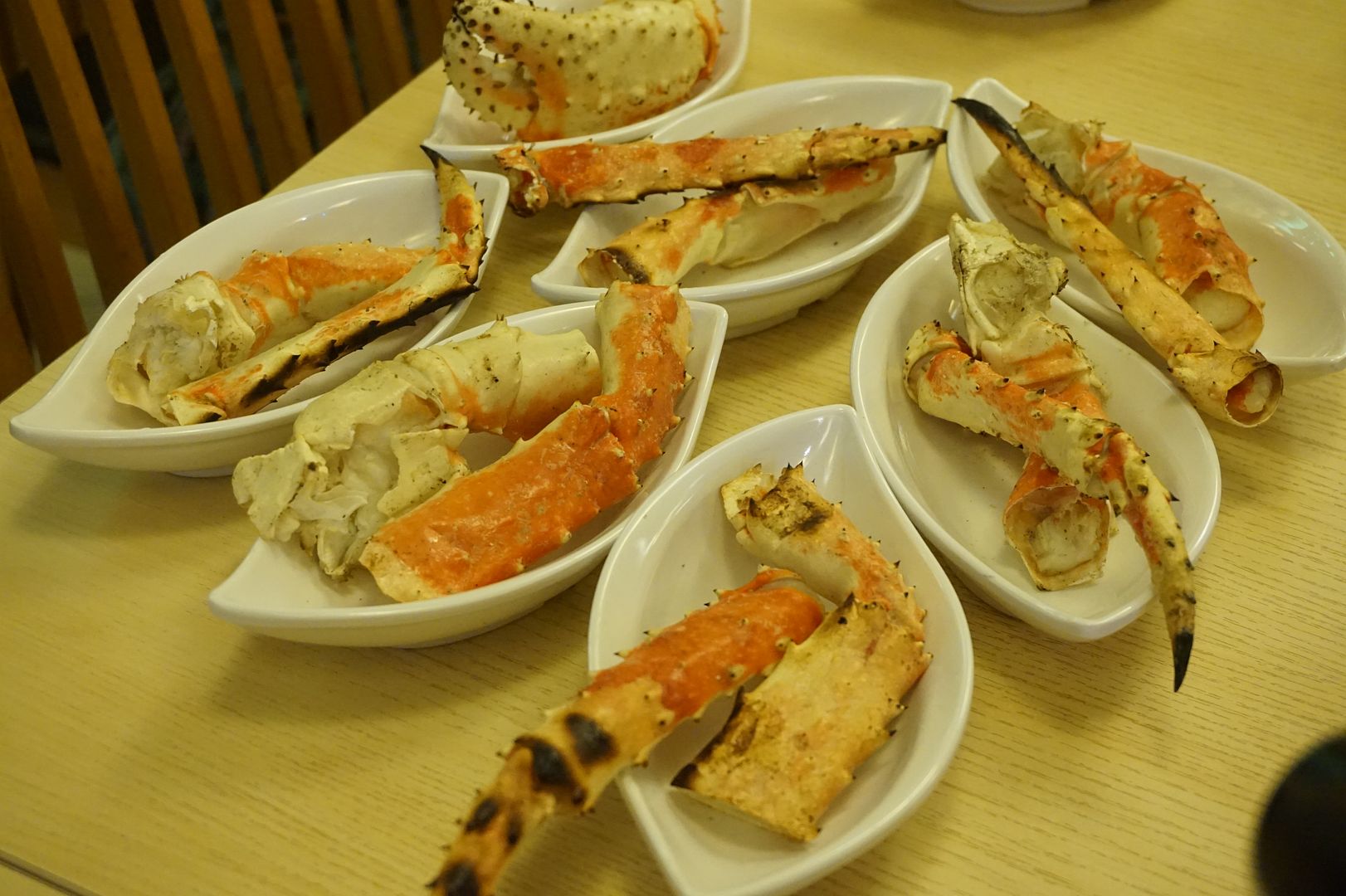 Our grills!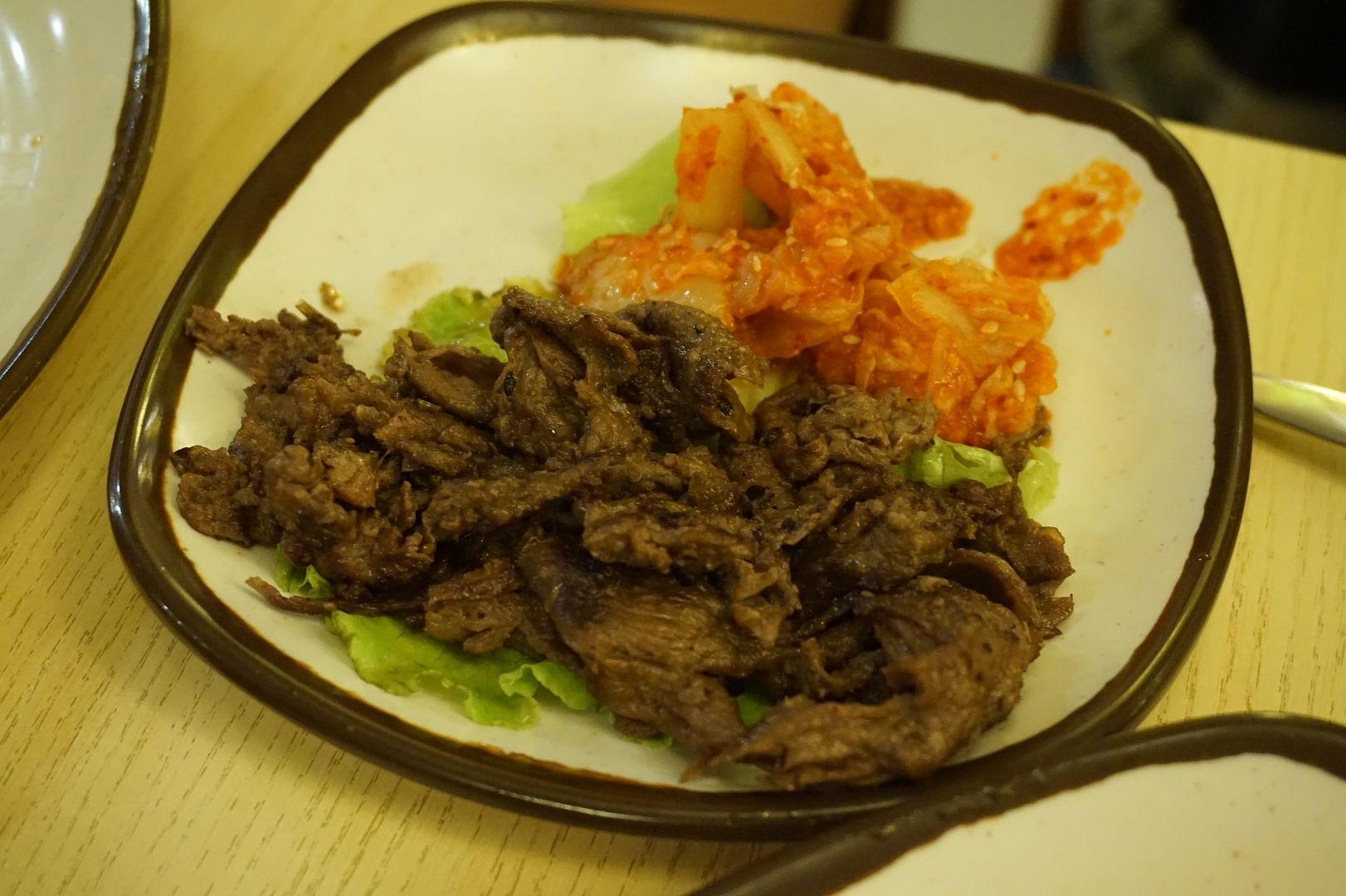 We also had beef bulgogi which comes with kimchi by the side, a pity the beef is a tad hard.
Apart from the grills, there are more food on the buffet line! However Le Khakis mentioned that the one at YCK provides even a wider range of food compared to this, but no crab feast there ok?
Apart from the tepanyaki / grill section, lets take a look at the rest!
Cold salad bar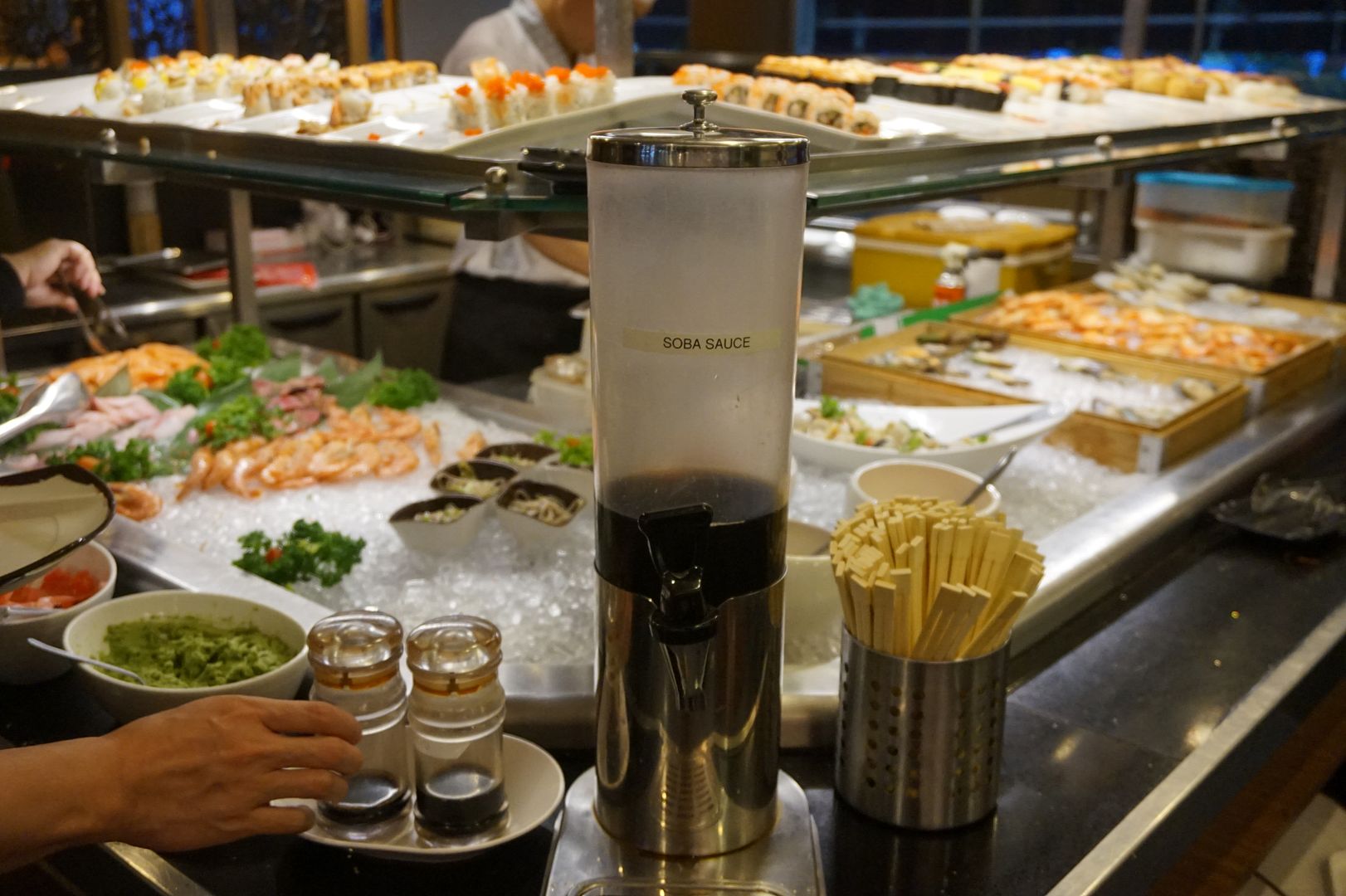 Sashimi, sushi, Cha Soba corner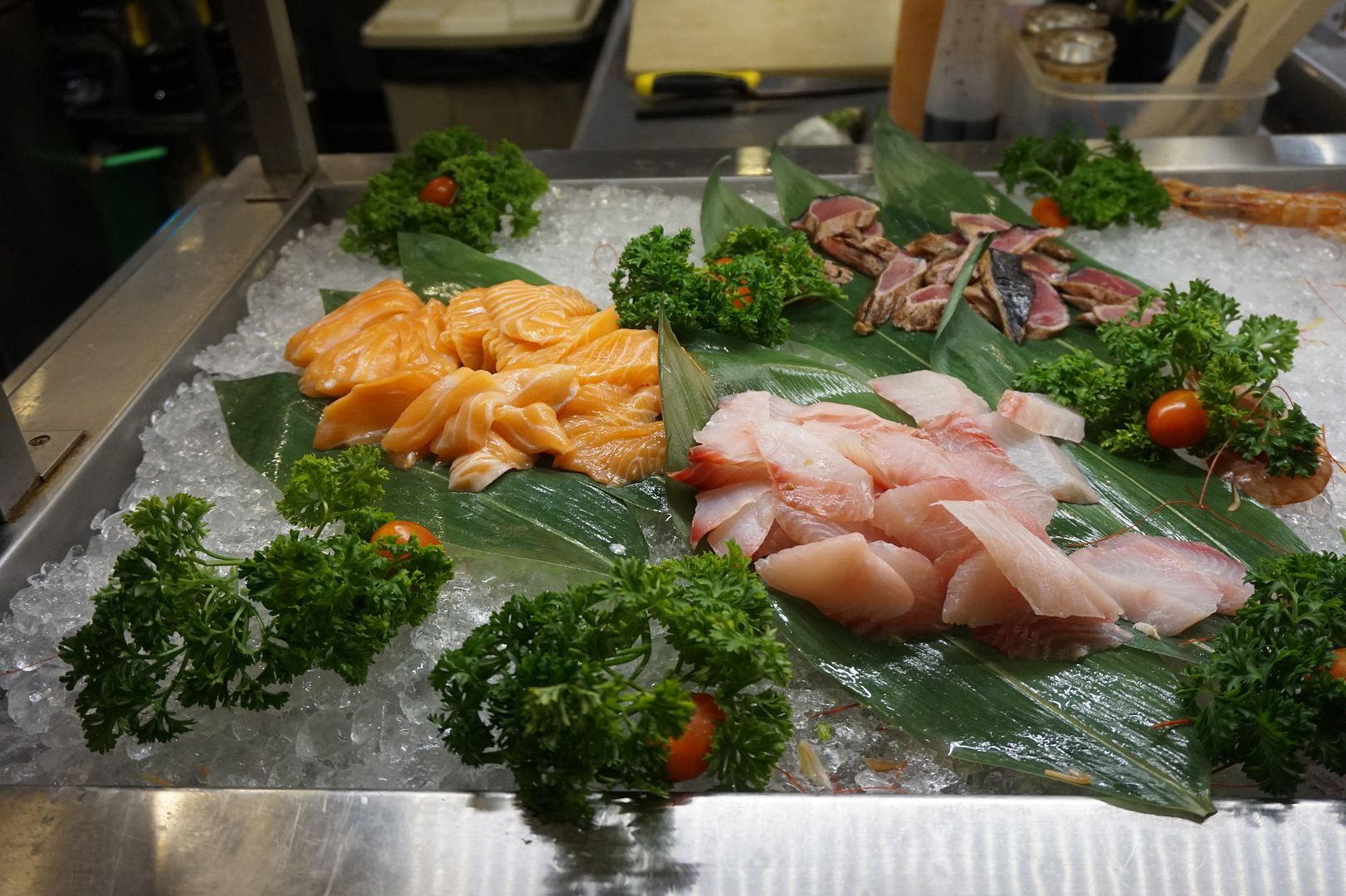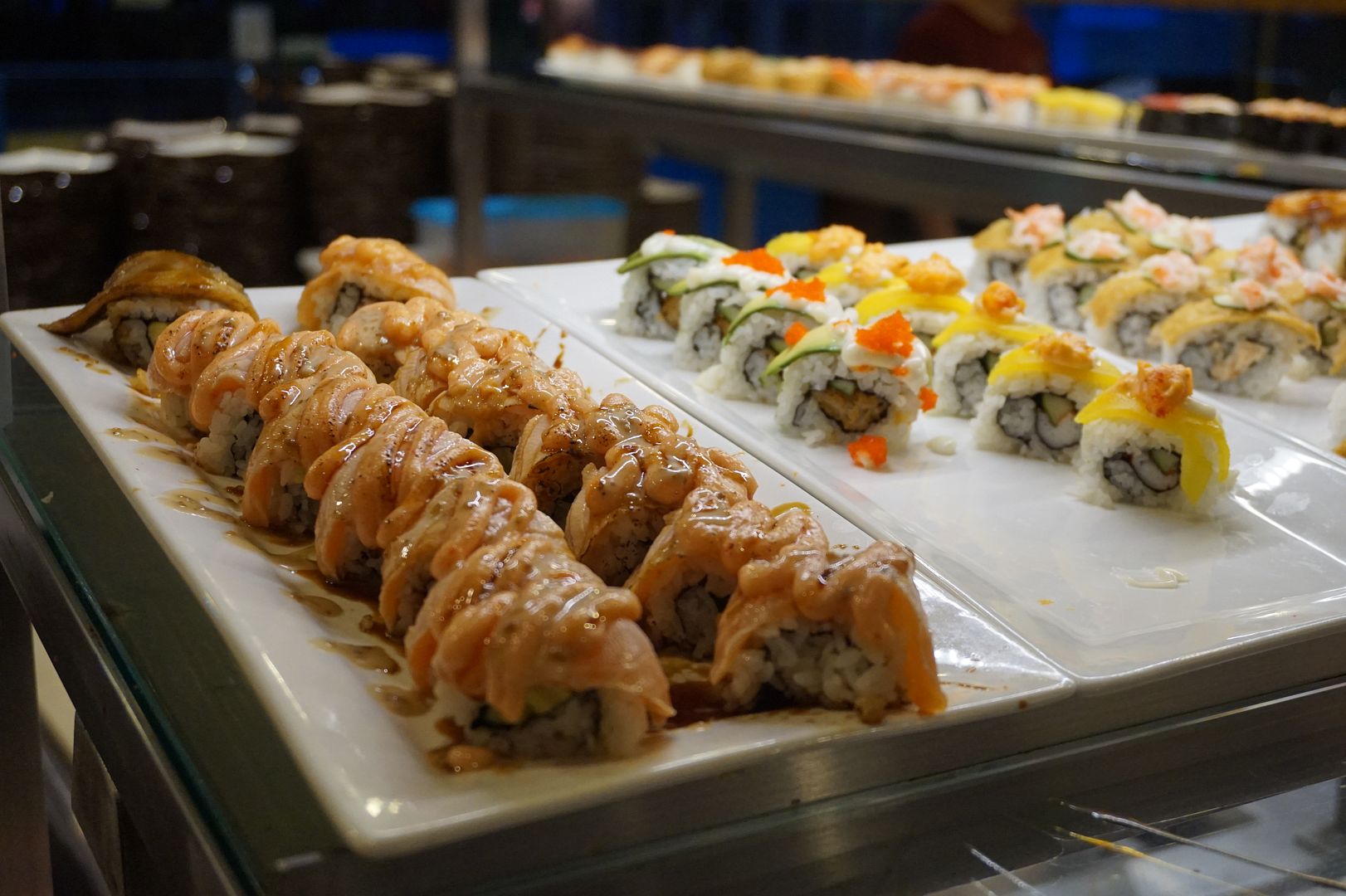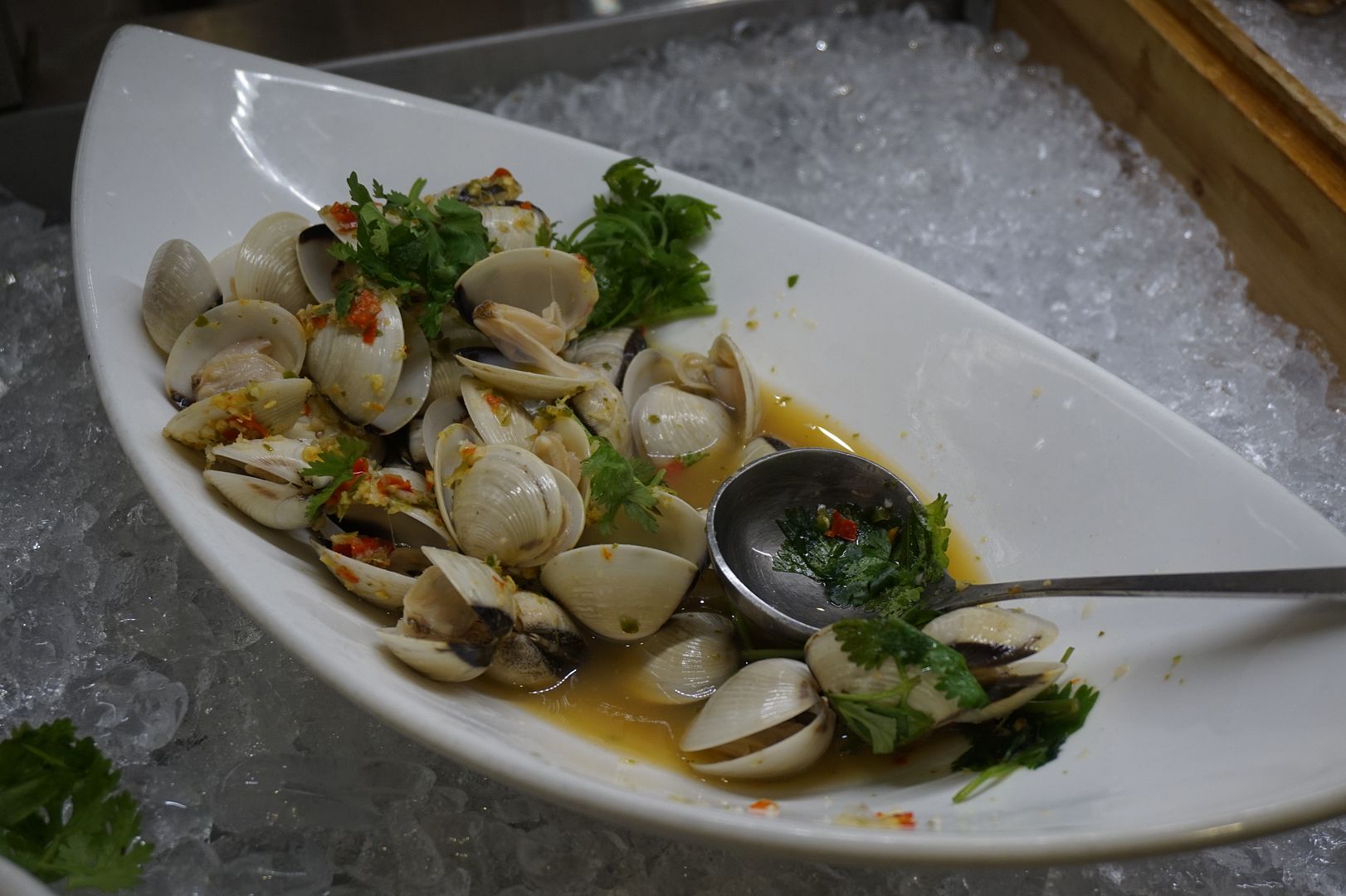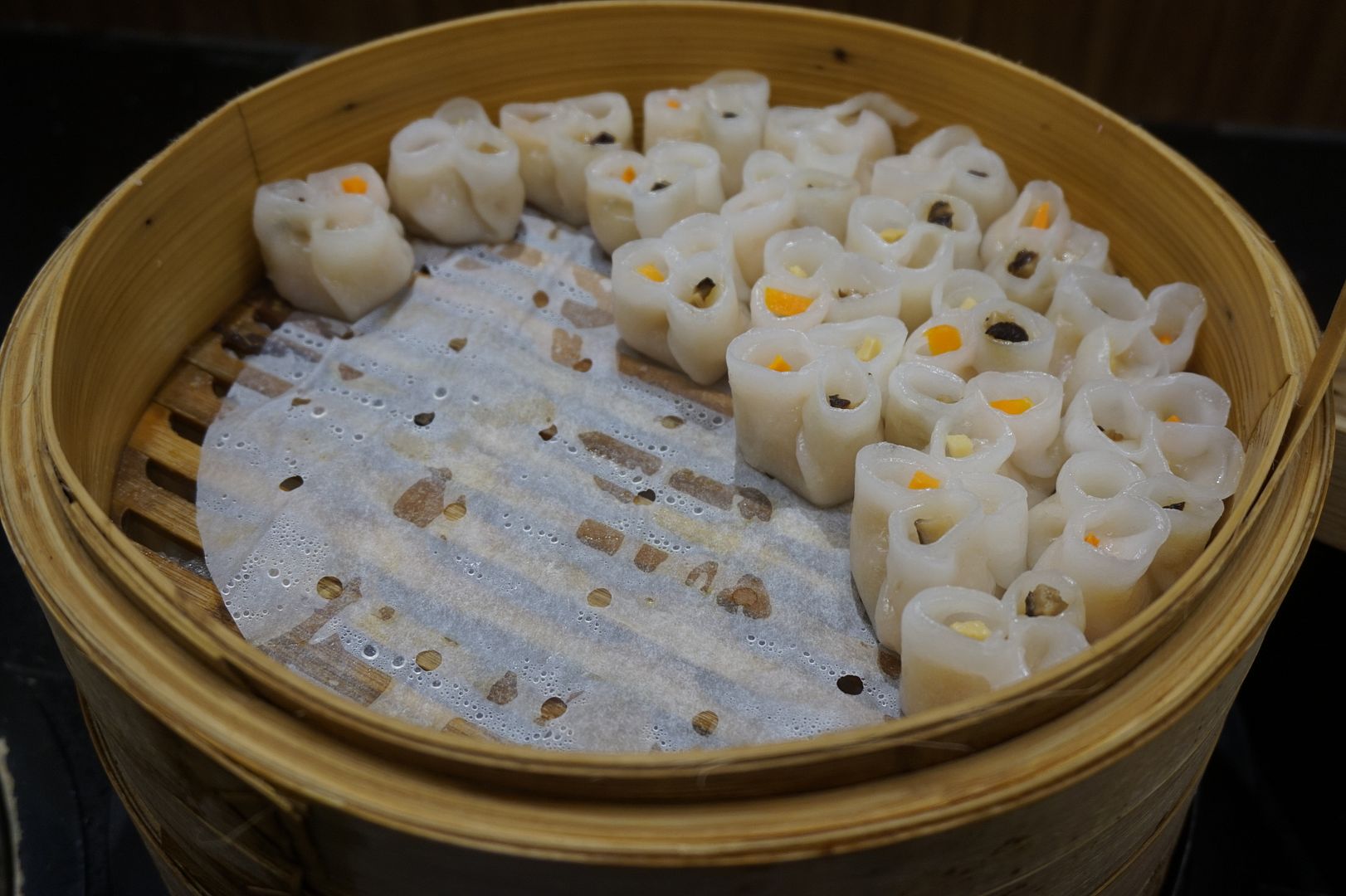 From cod to hot food, we have dim sums here as well!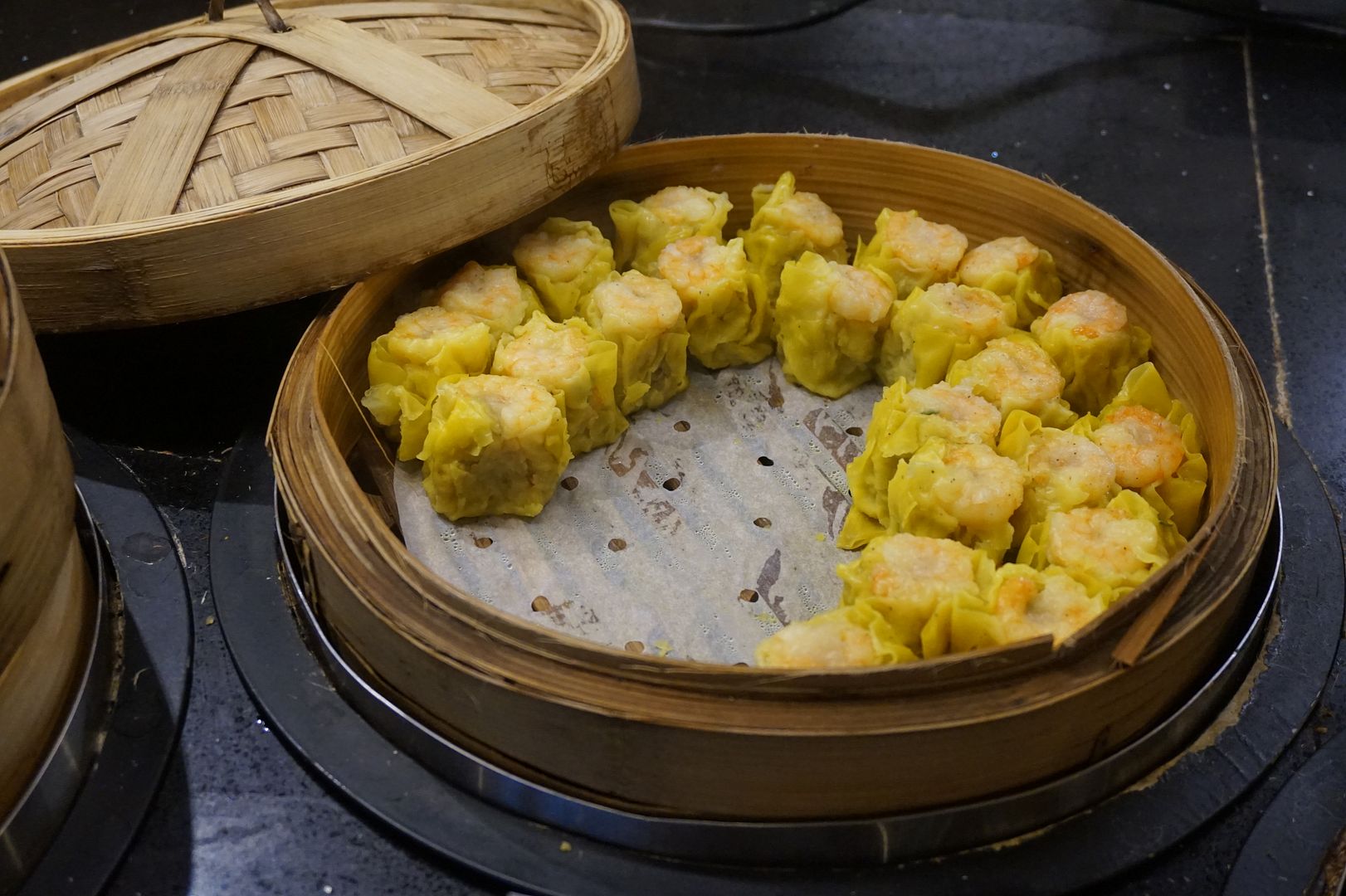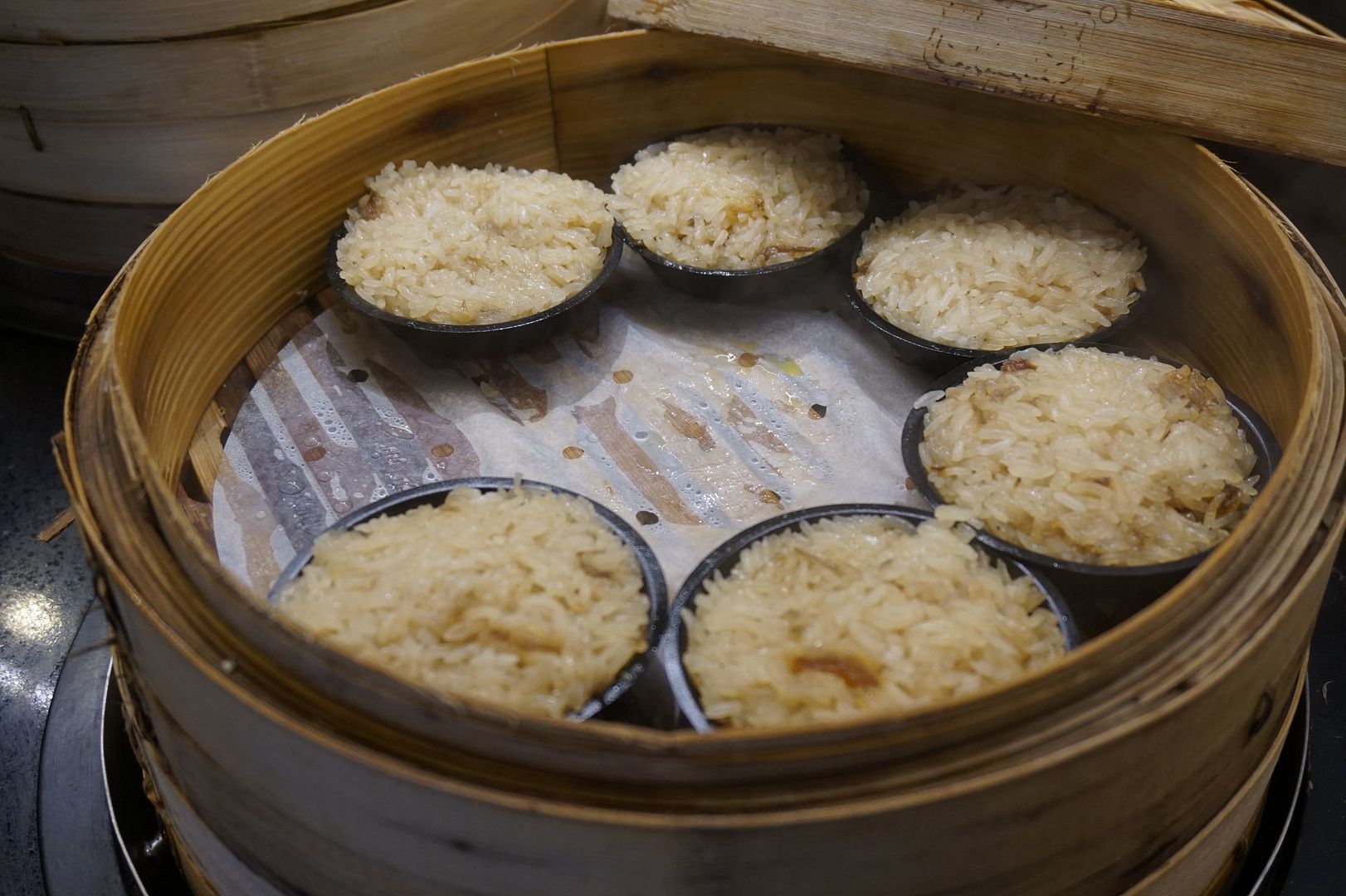 Food gets snapped up more quickly than the chefs can replenish, so I only managed to capture the last 2 pieces of chicken.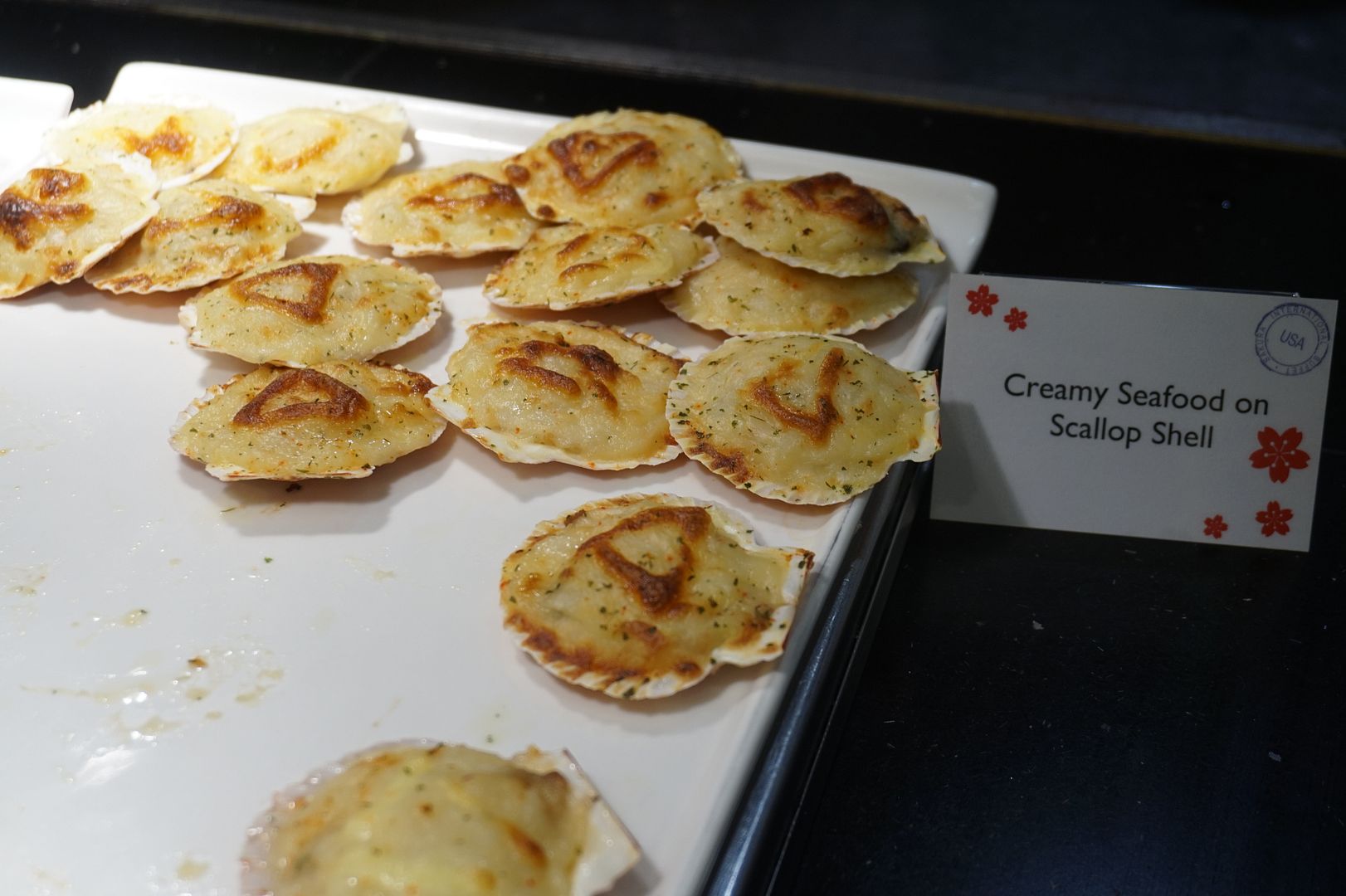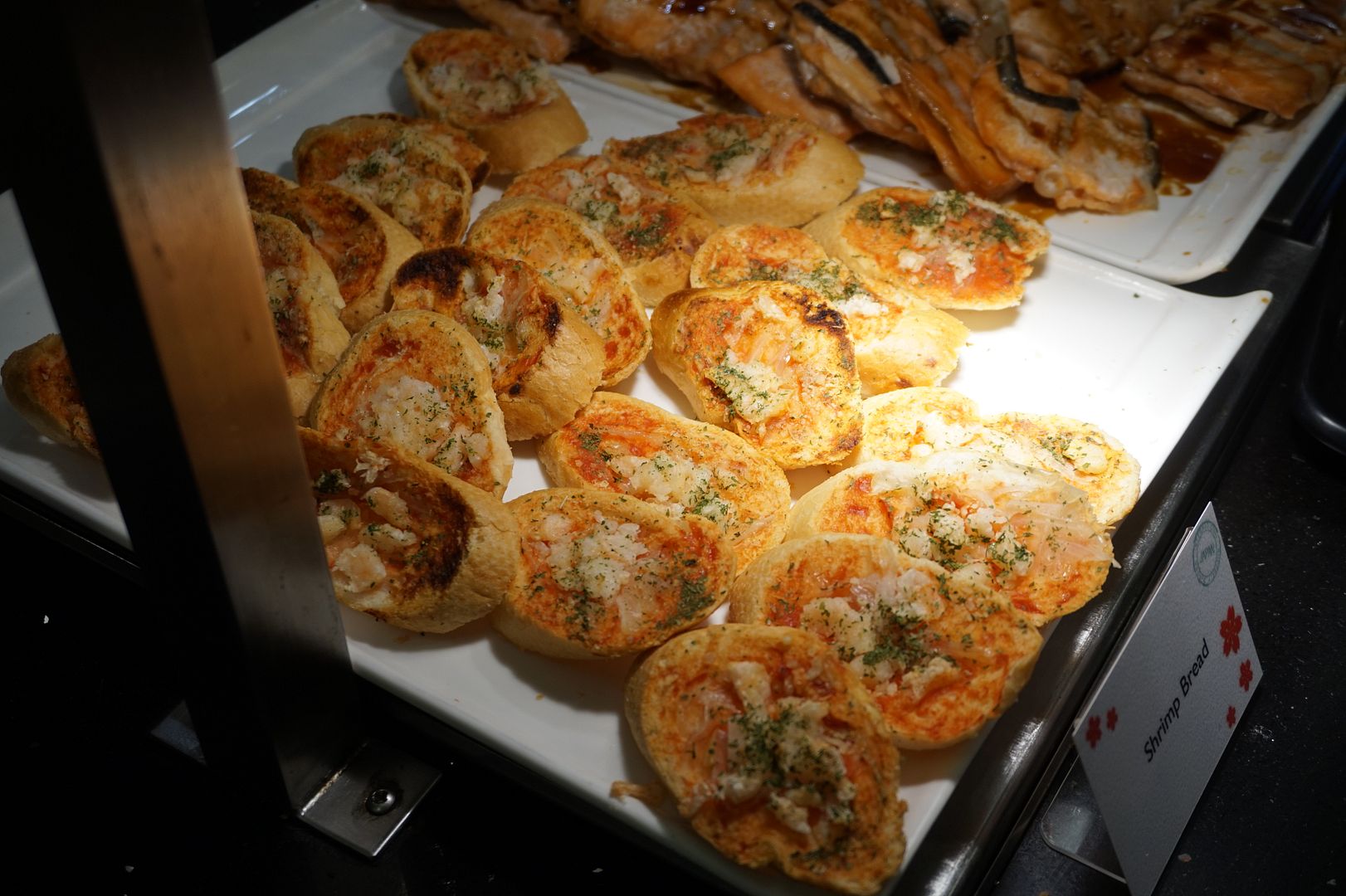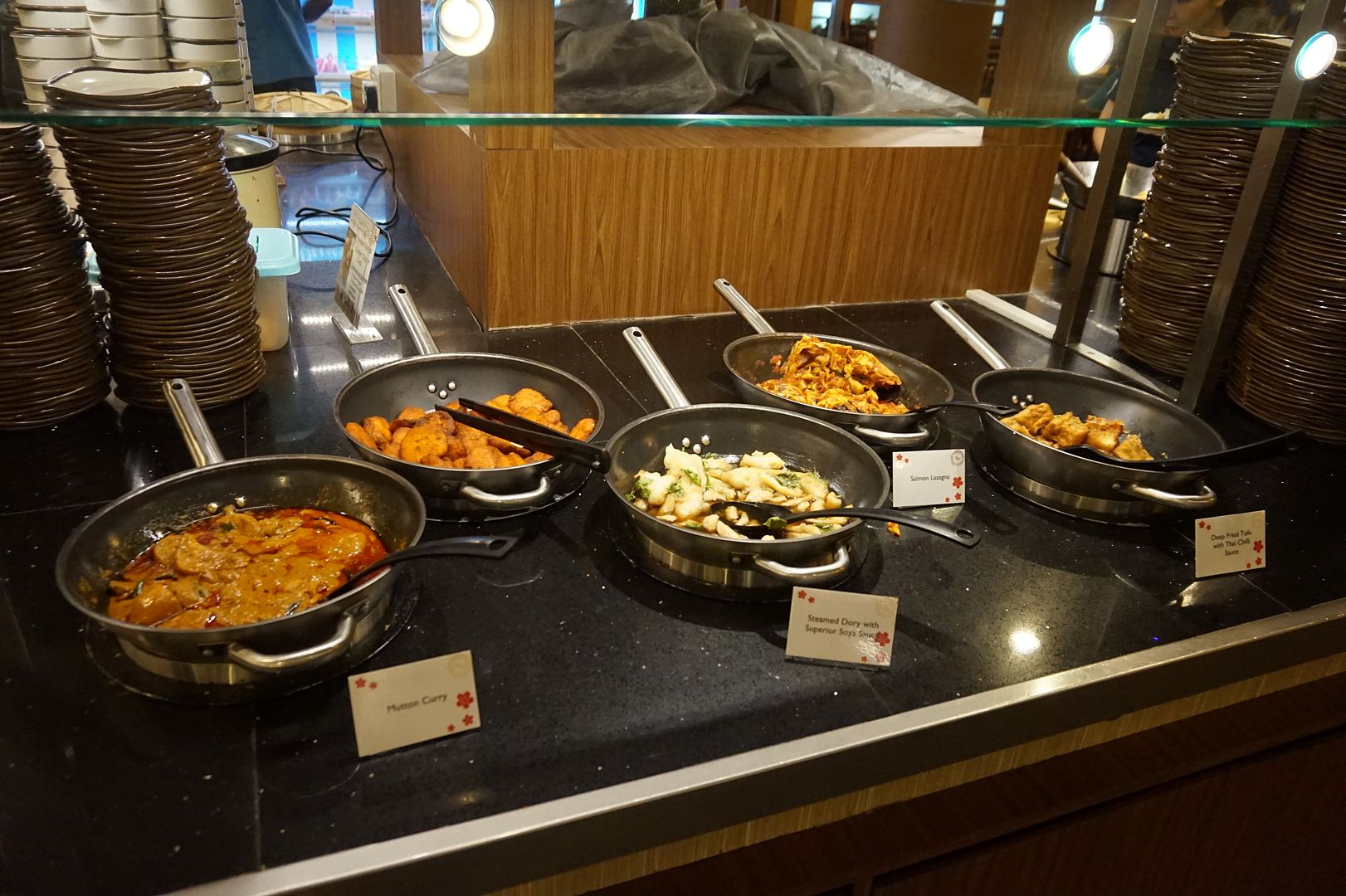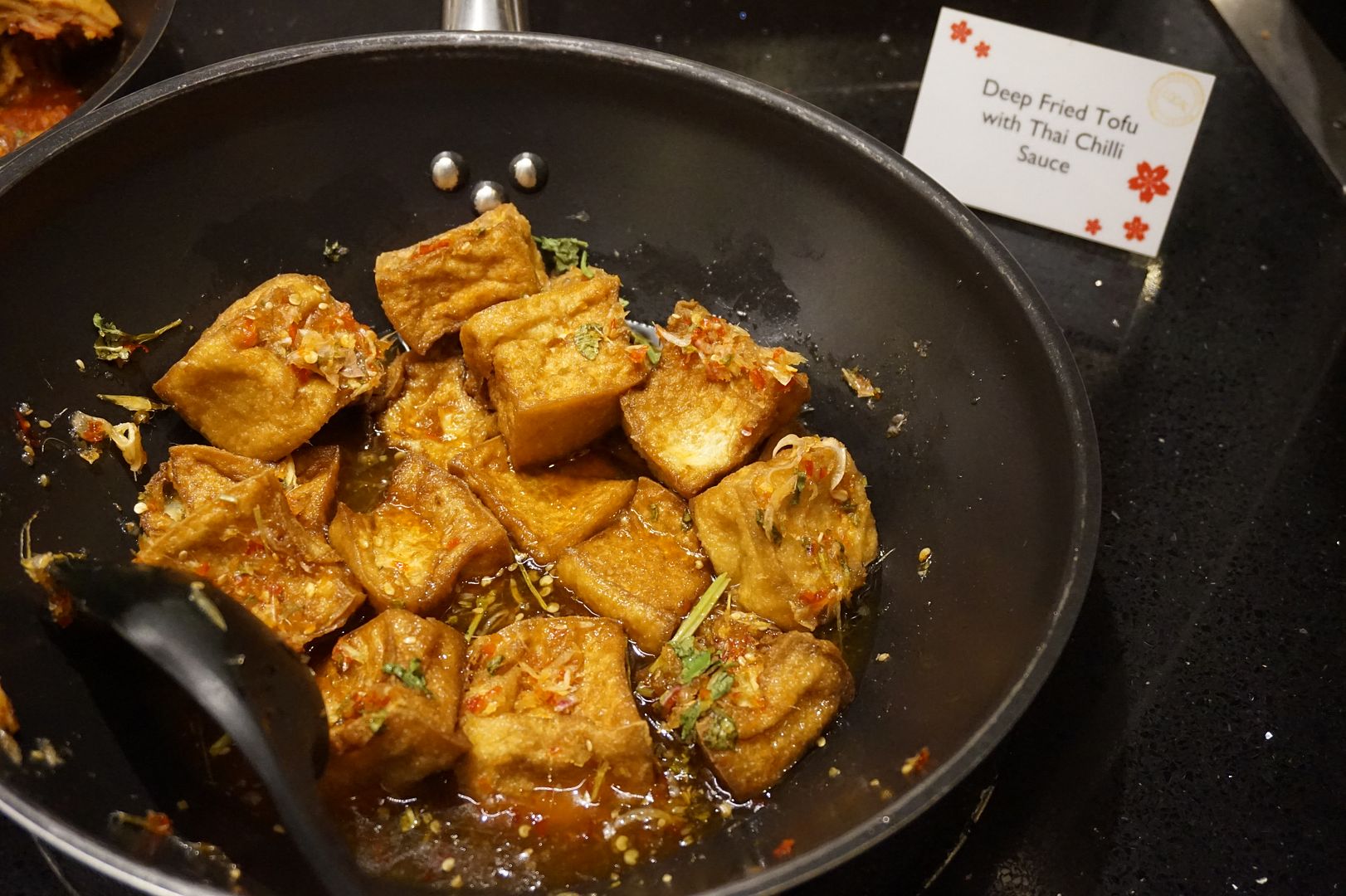 This deep fried tofu in thai chill sauce is one of the better savoury item we had that day.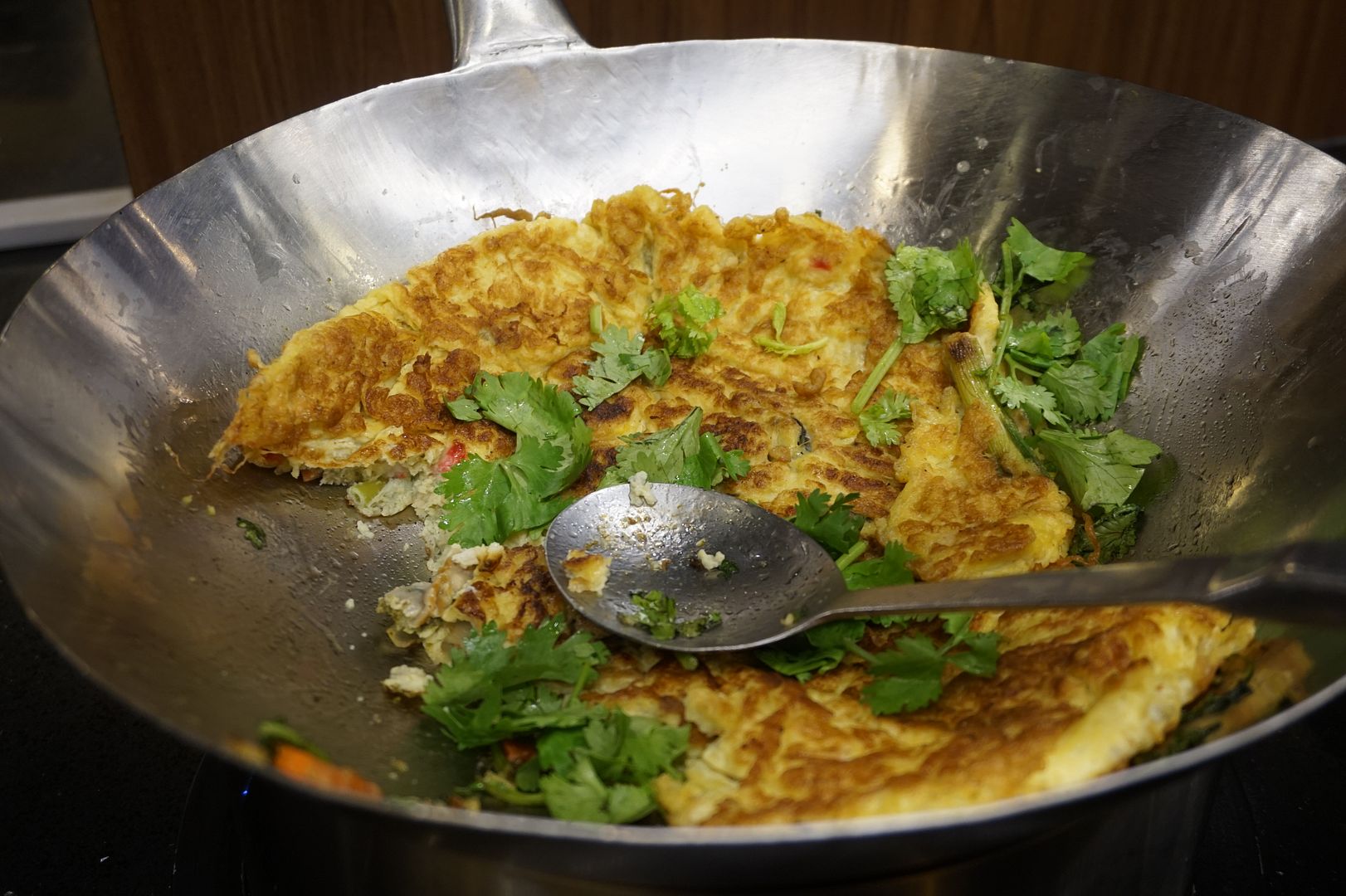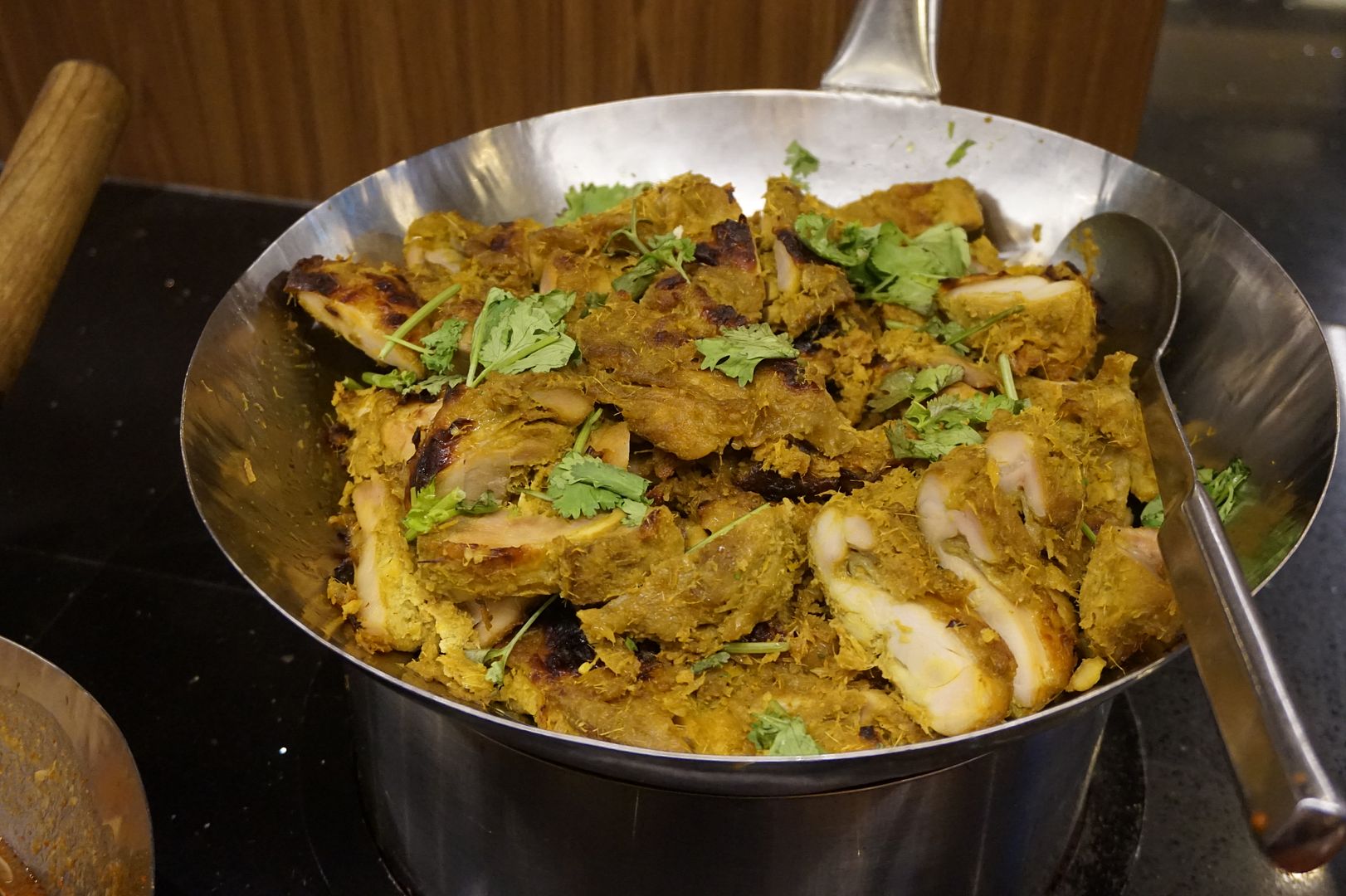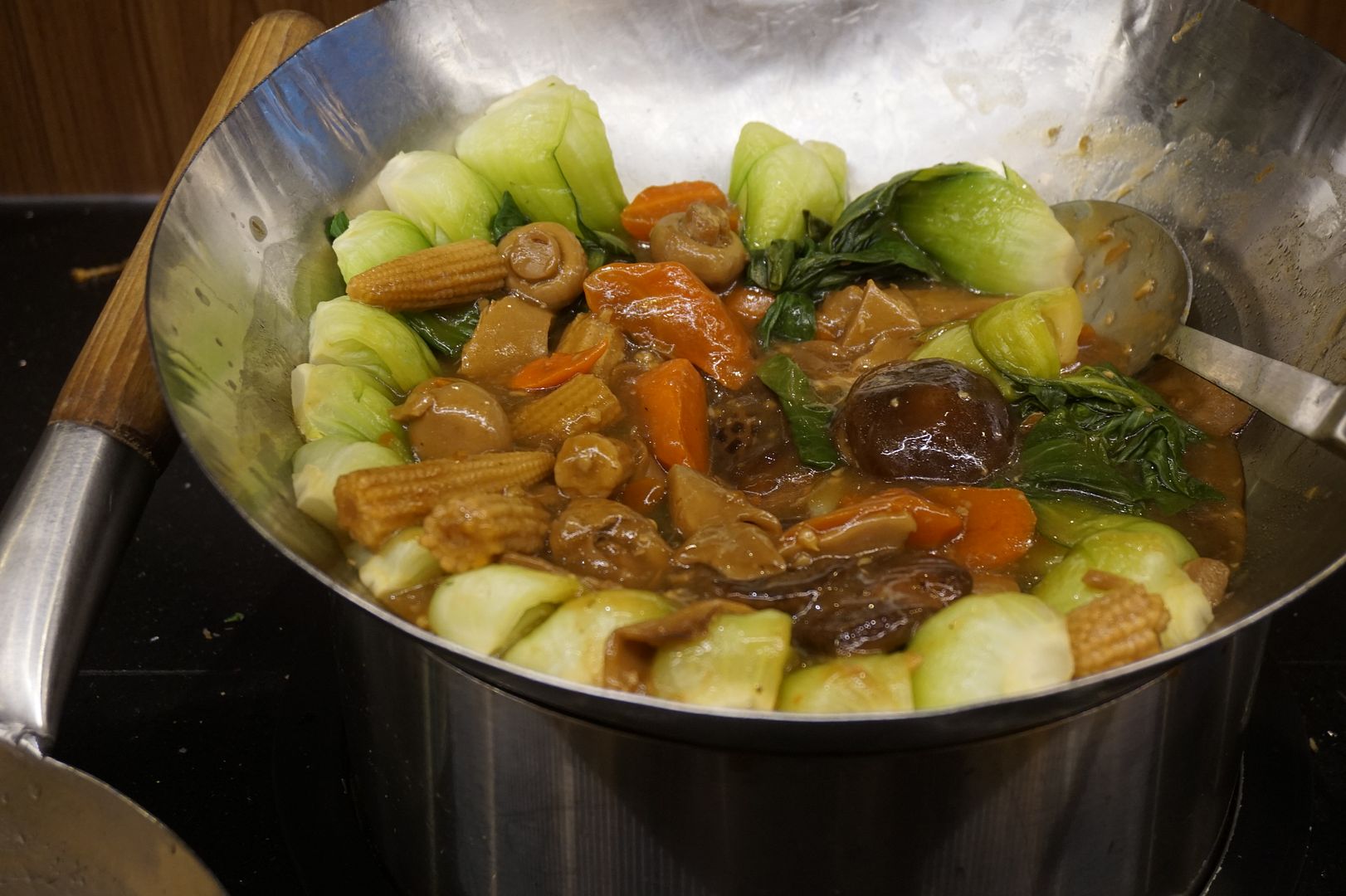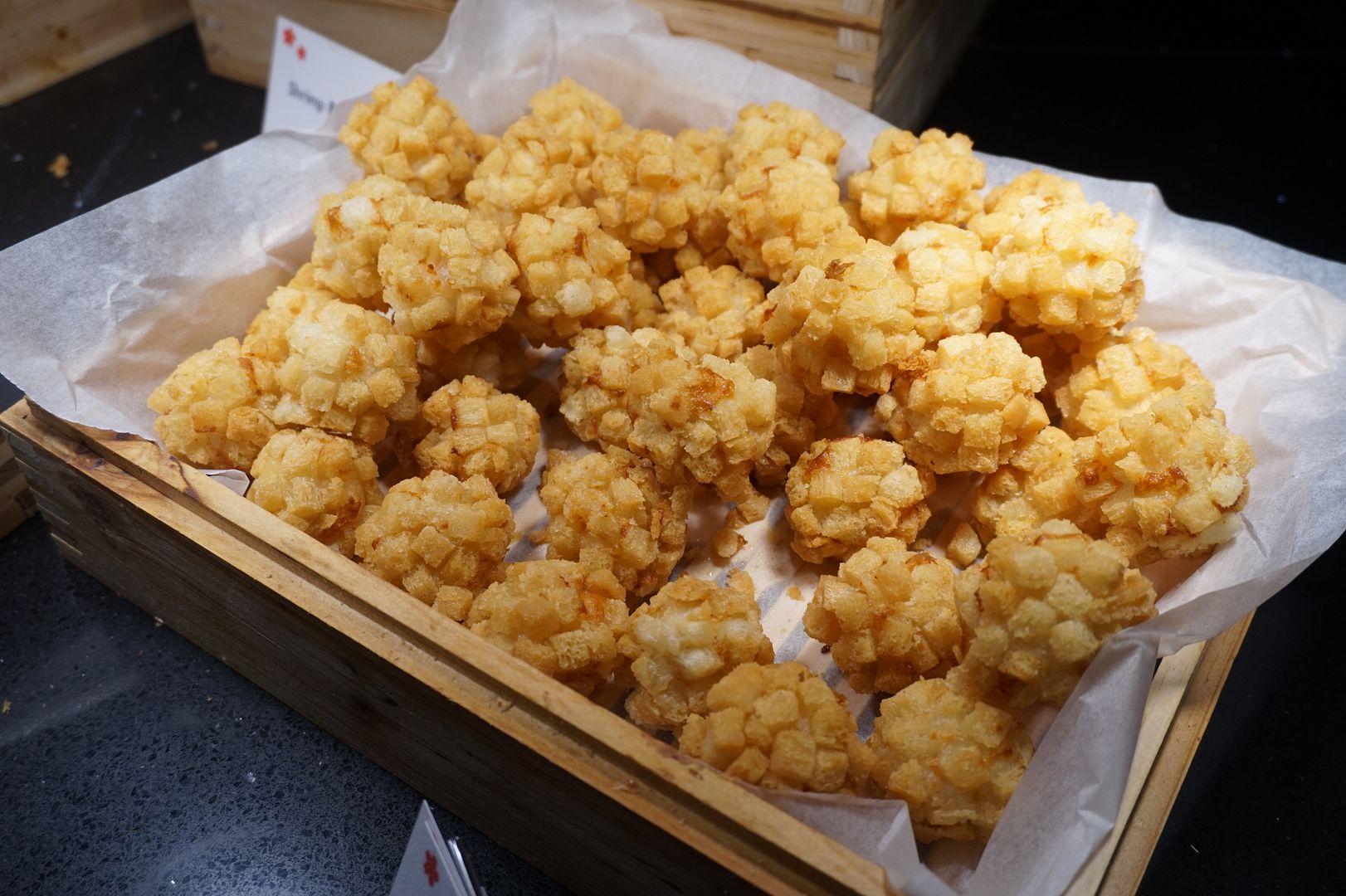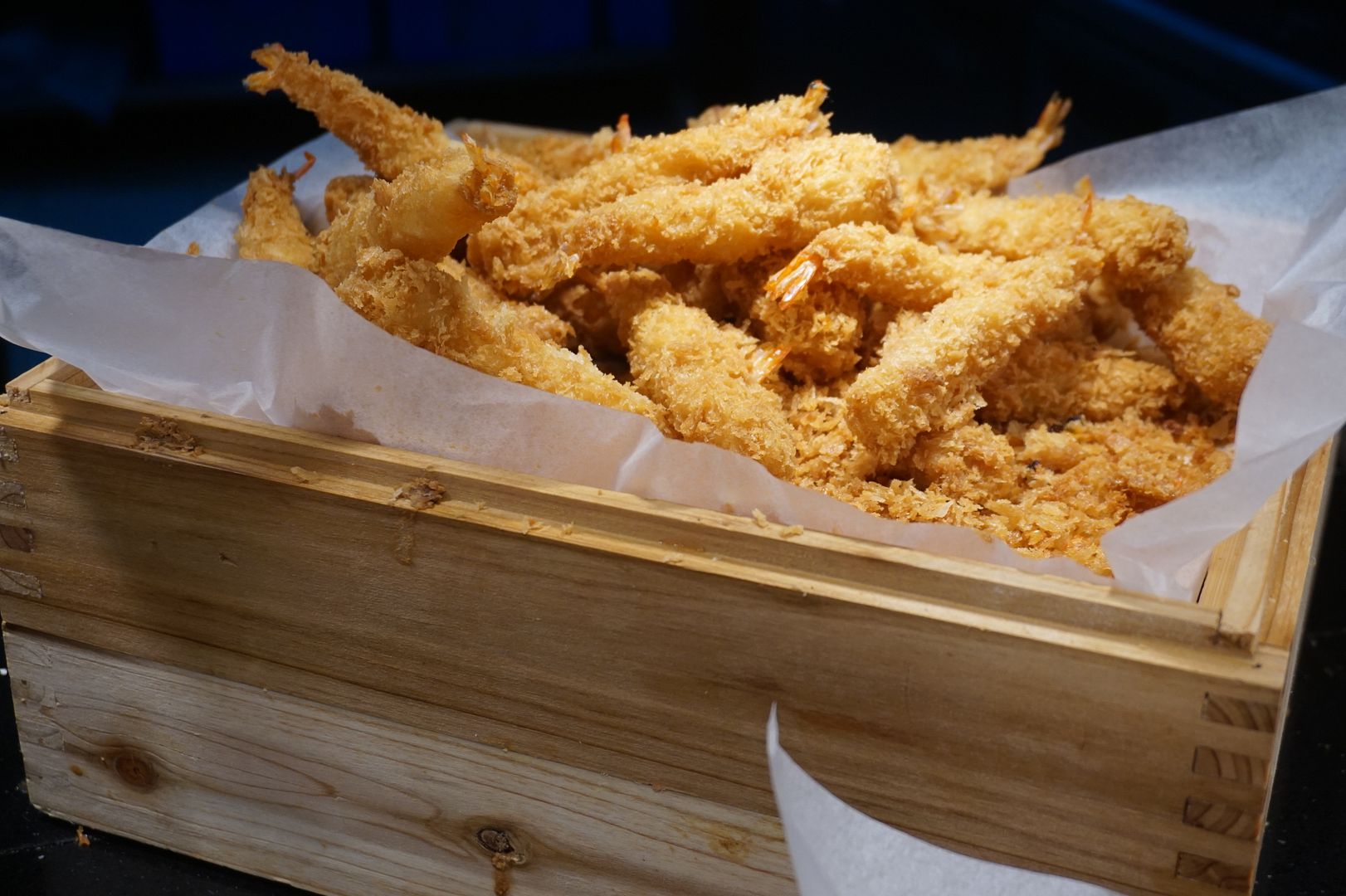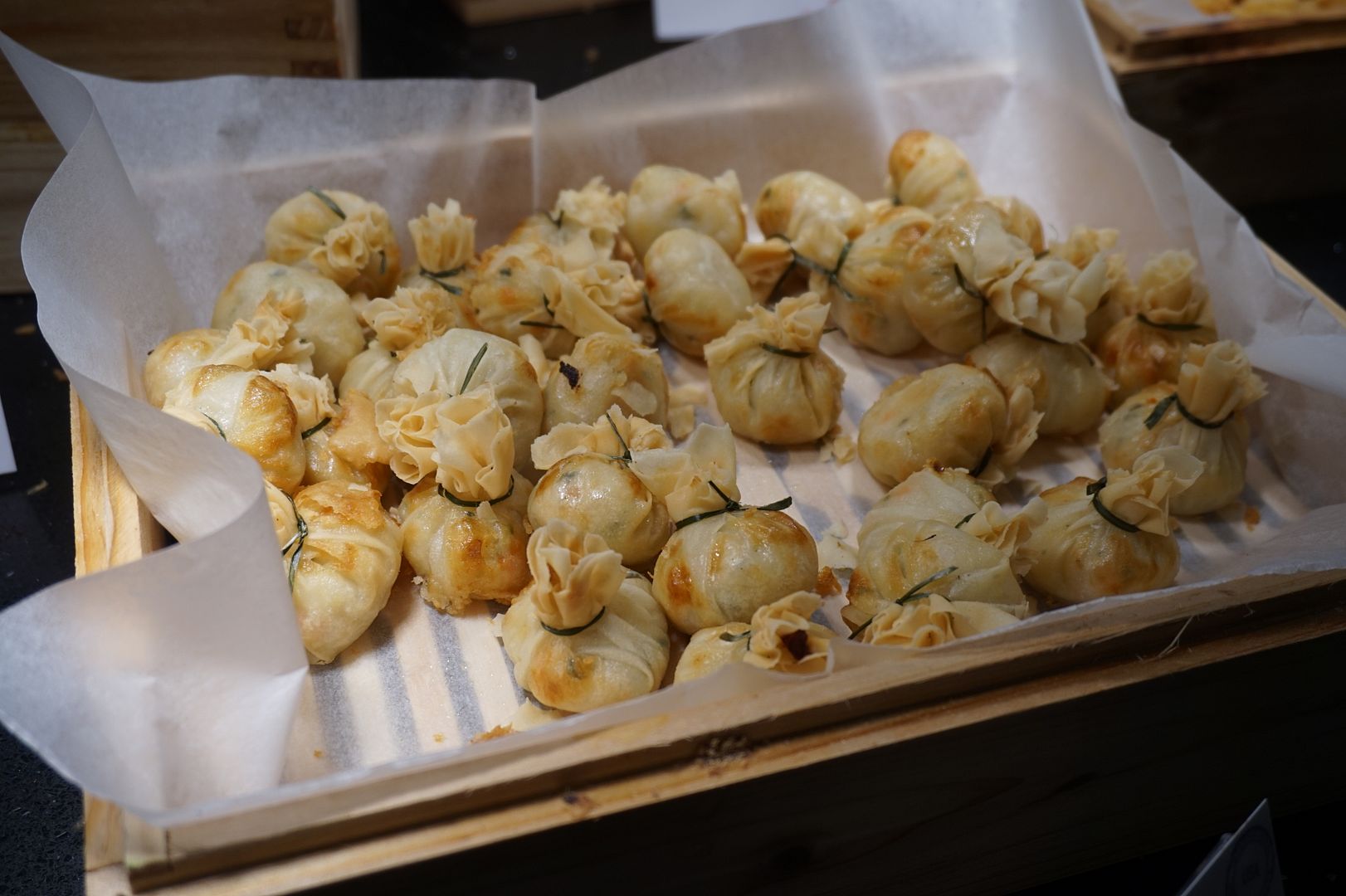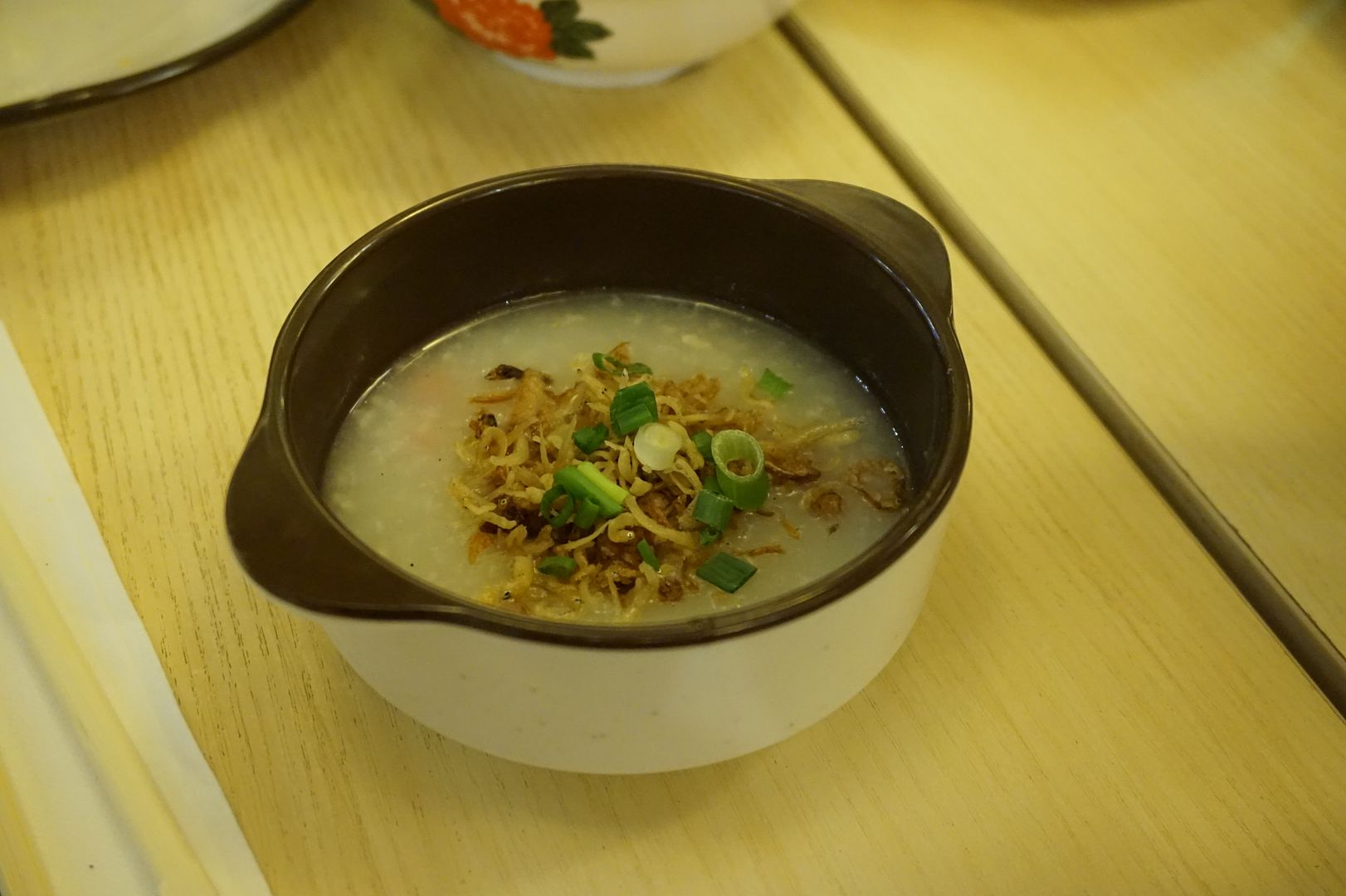 There is also porridge which Jon had 2 bowls of it.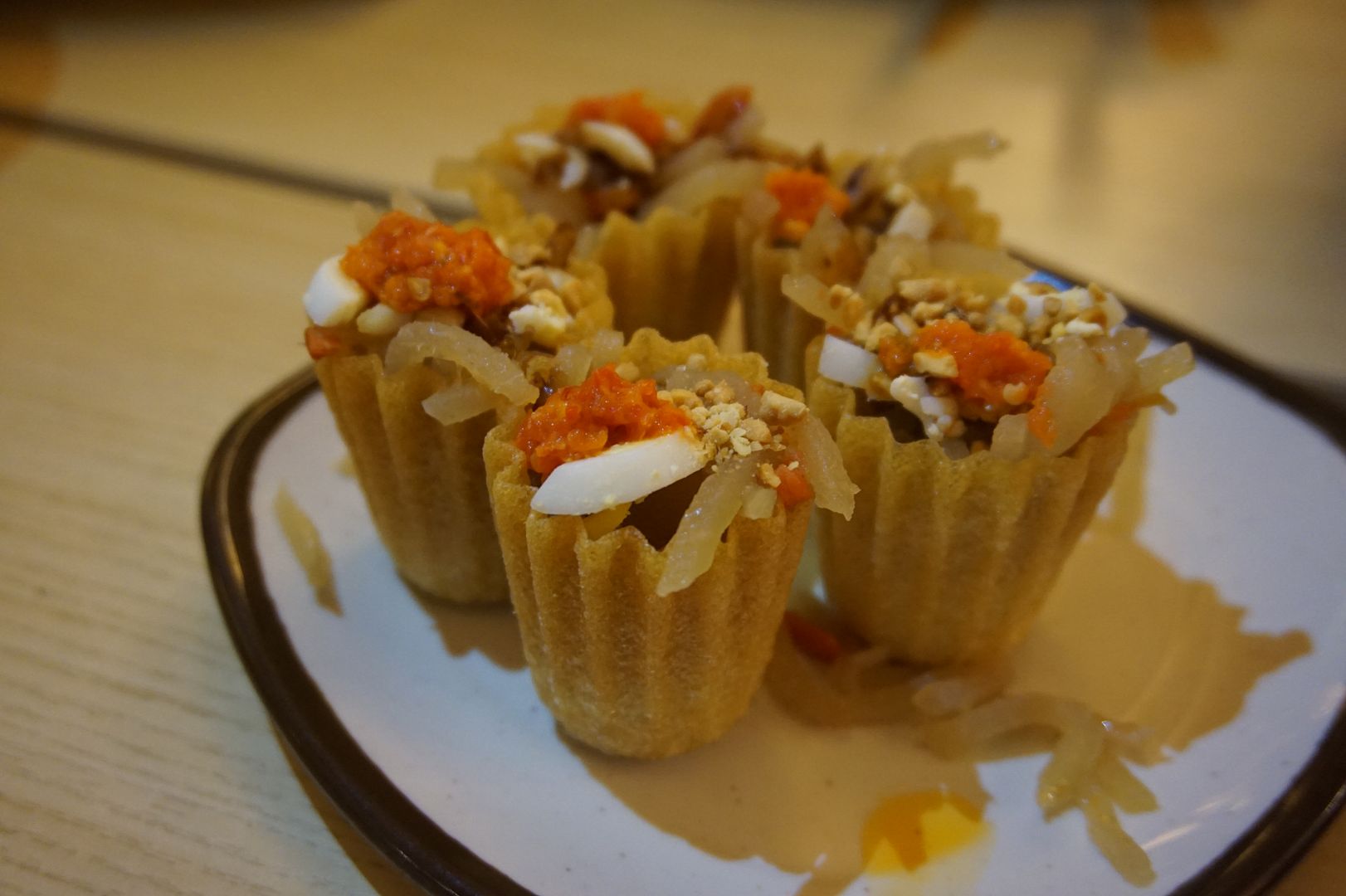 And DIY Kueh-pie-tee.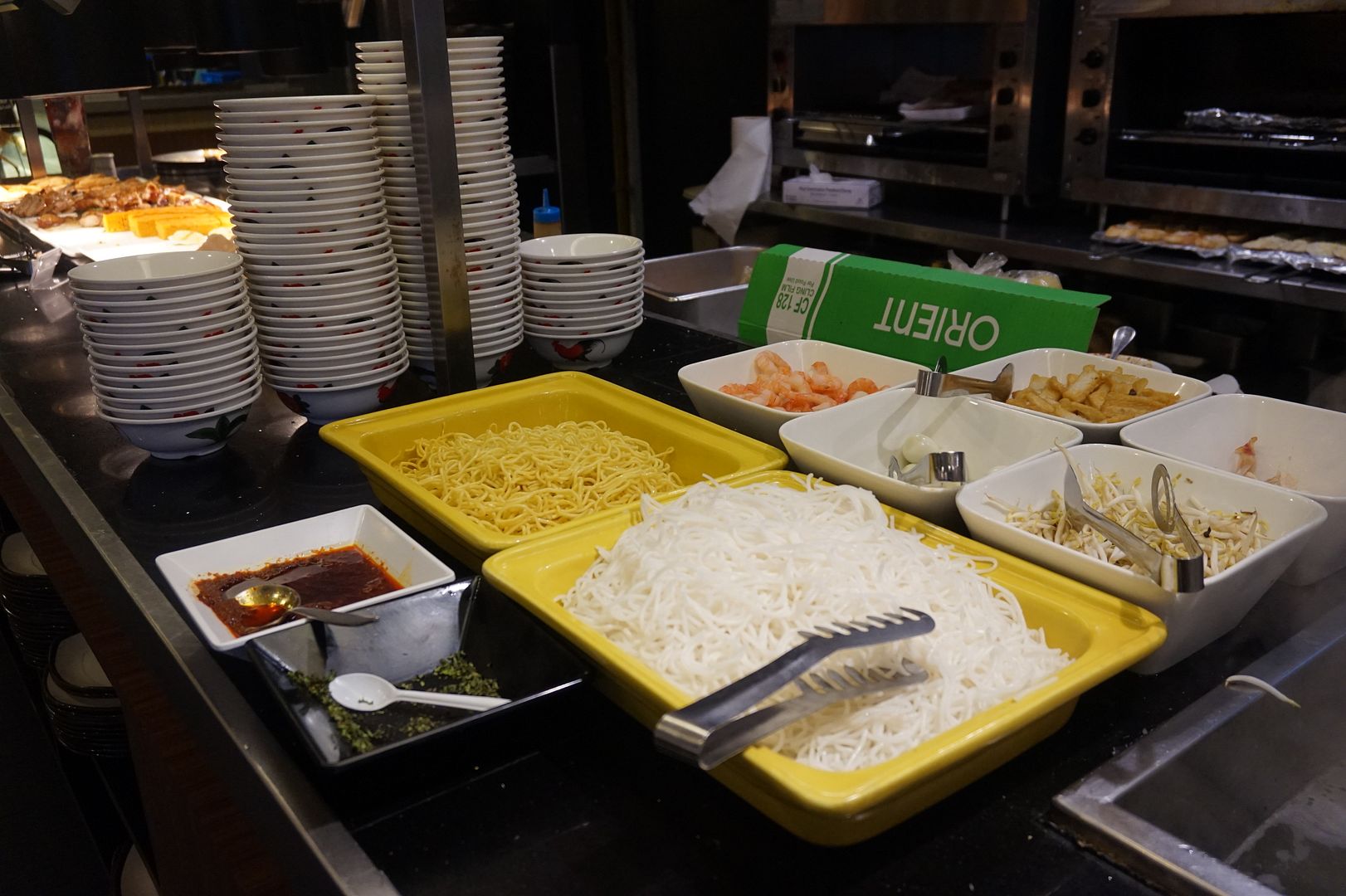 DIY Laksa station got me &
Jacq
excited!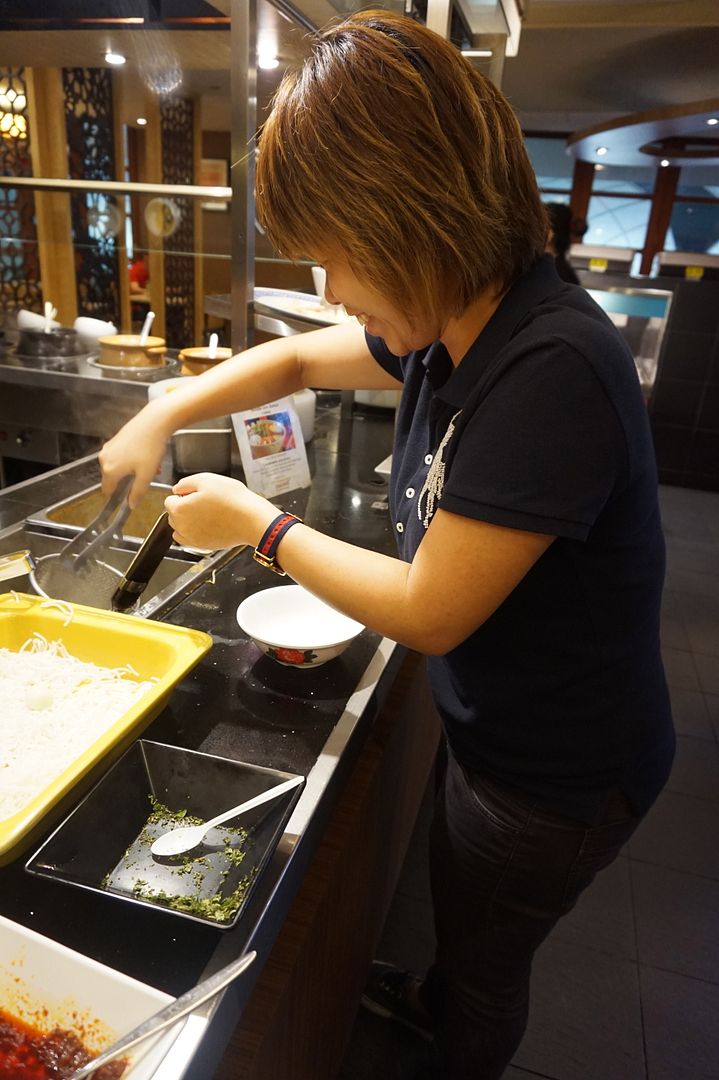 Here is Jacq happily cooking laksa for us while I was busy snapping away.
I decided to take a peek on what was boiling in the water. Lots of quails eggs! LOL!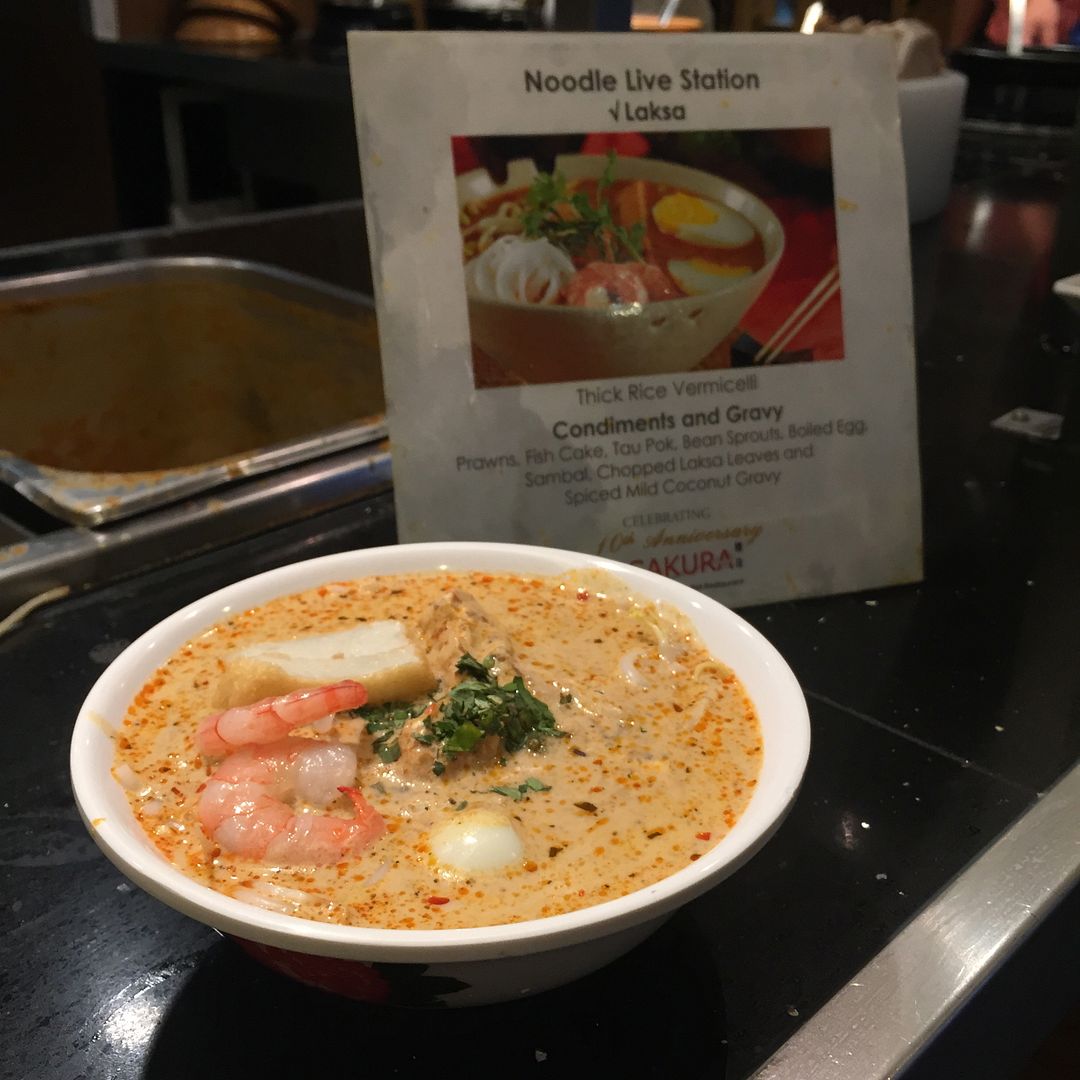 Here is a pipping hot bowl of laksa! What I like most is we can top as much ingredients we want to!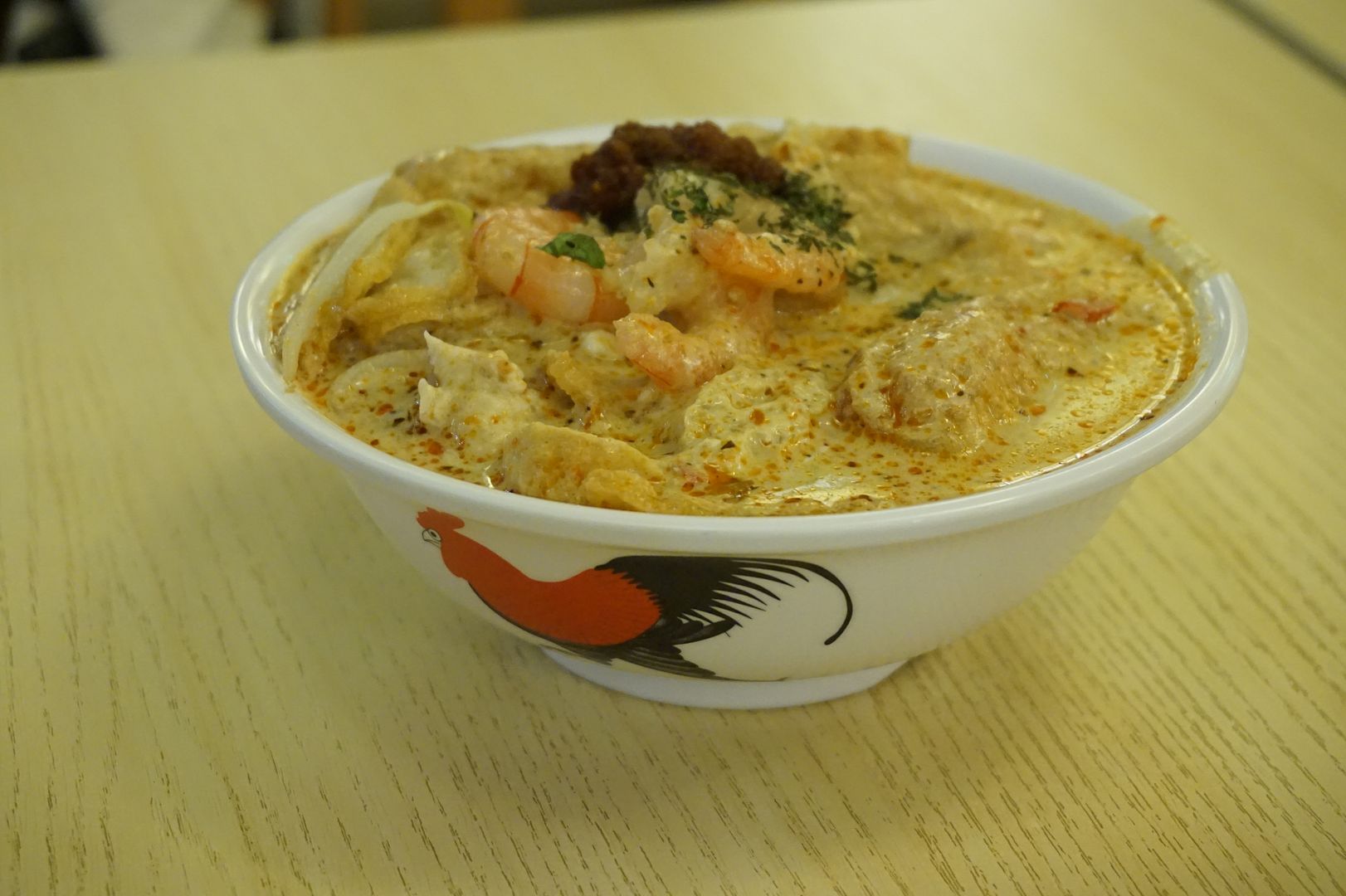 What usually interest me most during buffet is the desserts line!! What you see here are the chilled desserts, from jellies, to cakes, to durian puffs, to pudding, to cupcakes, to mango sago.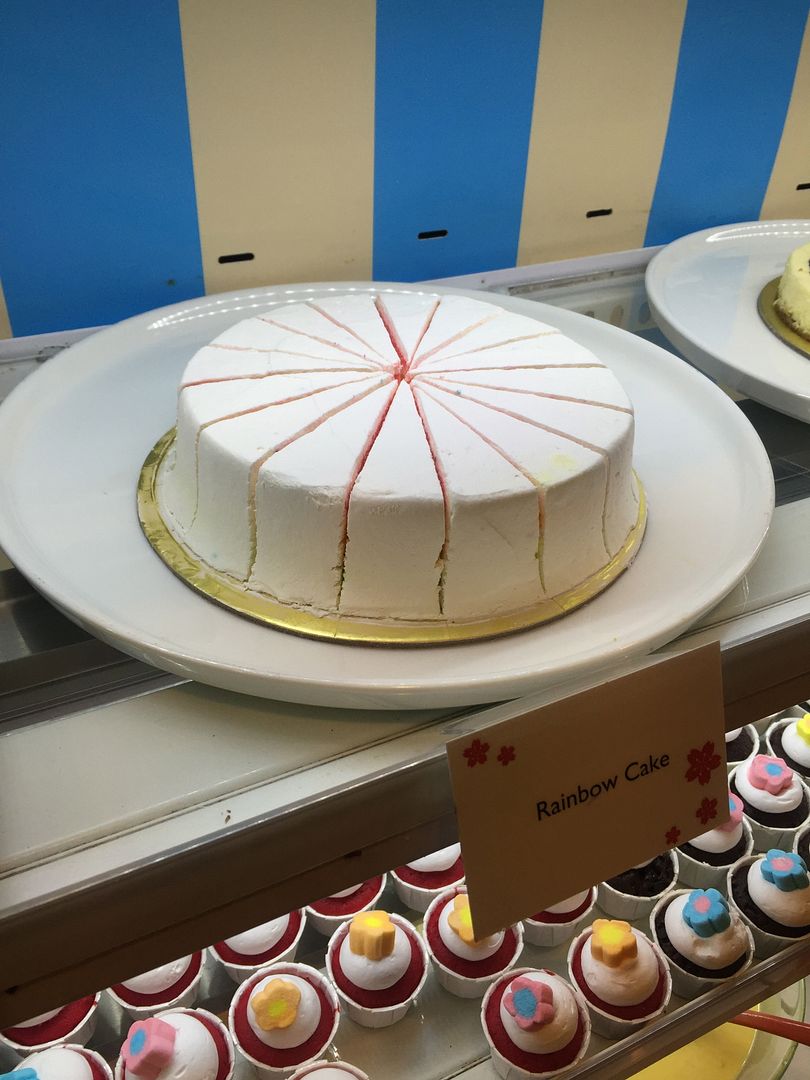 How often do you see rainbow cake on a buffet line?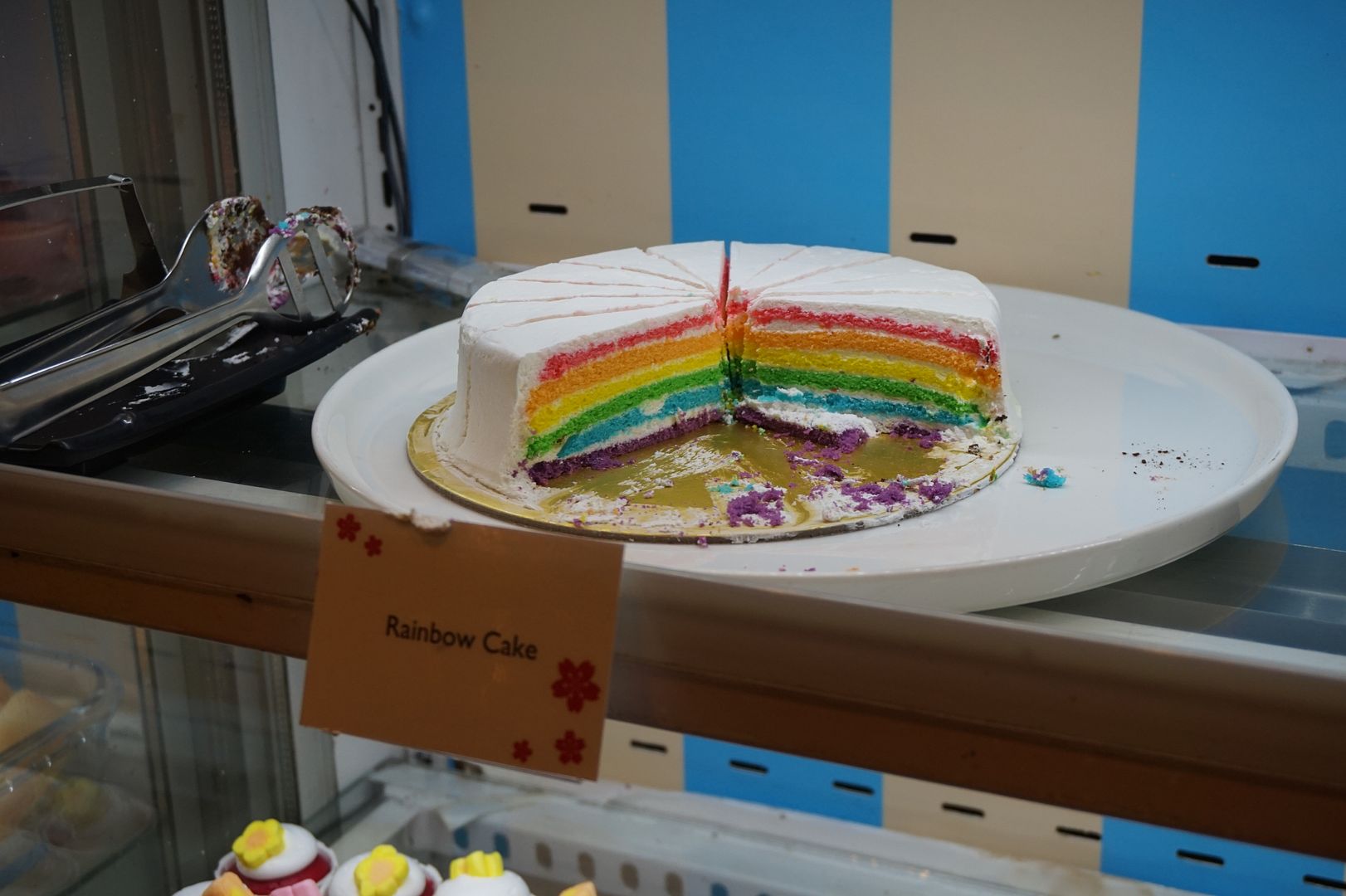 20 minutues later, half the cake is gone!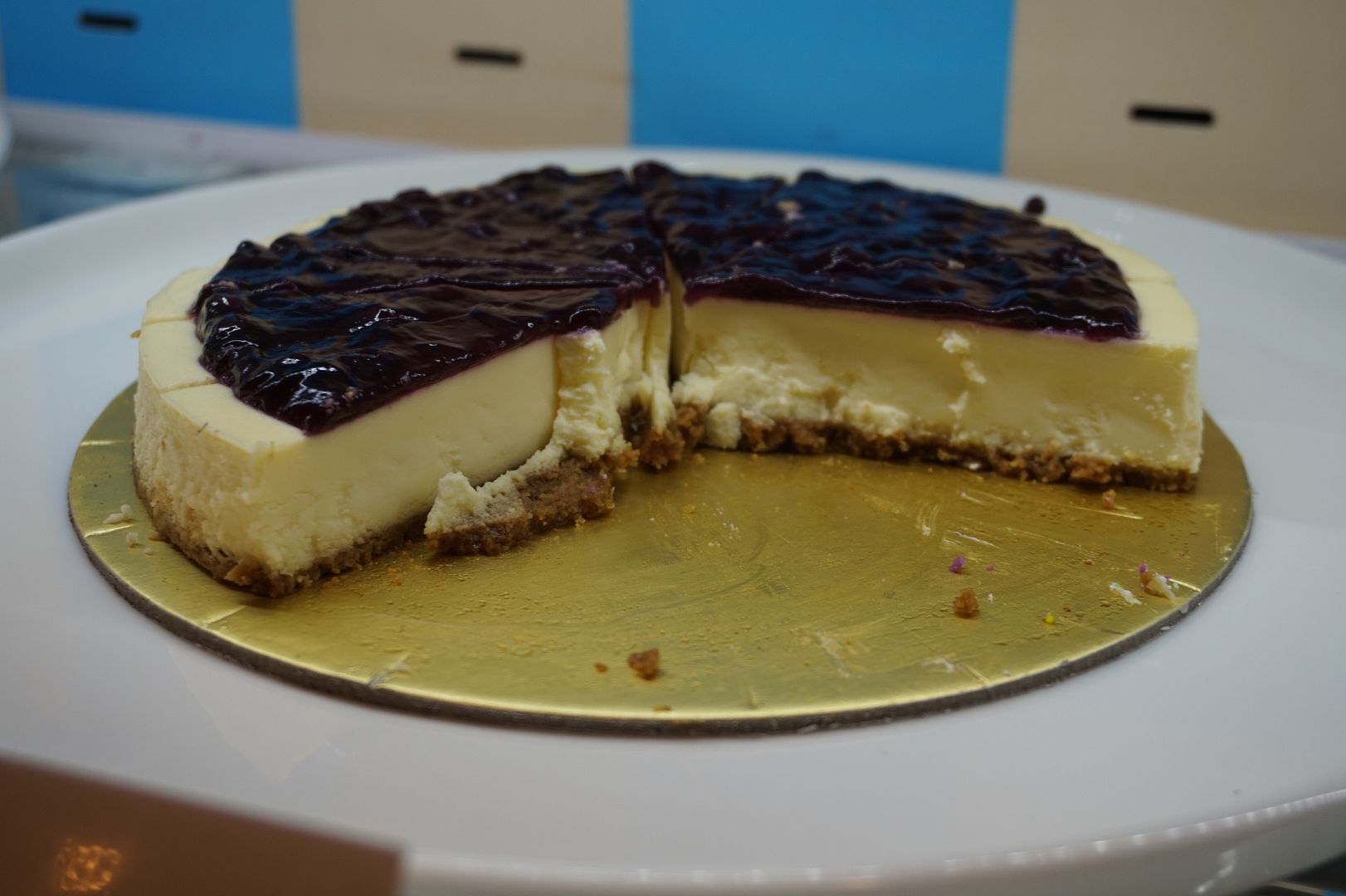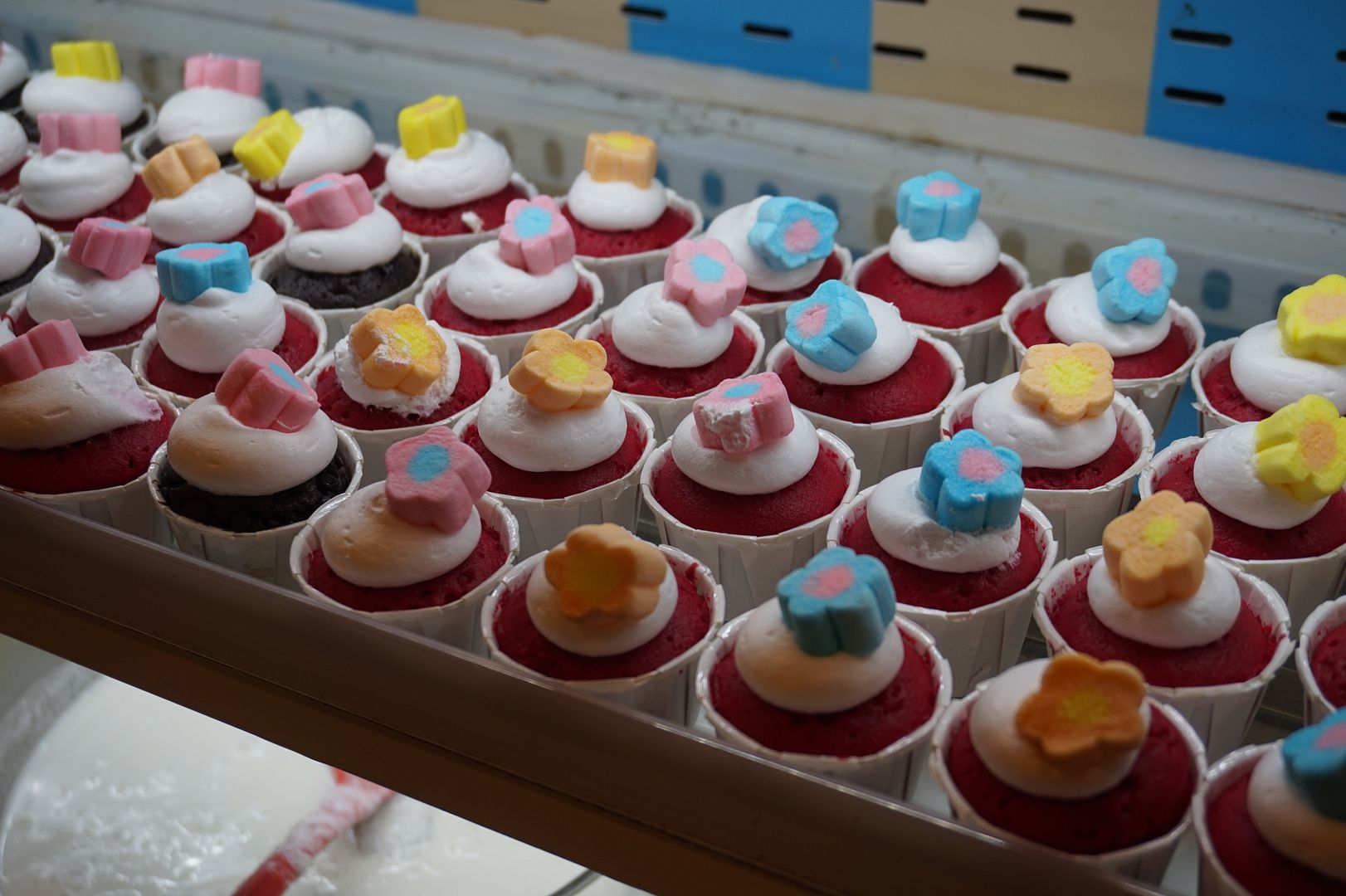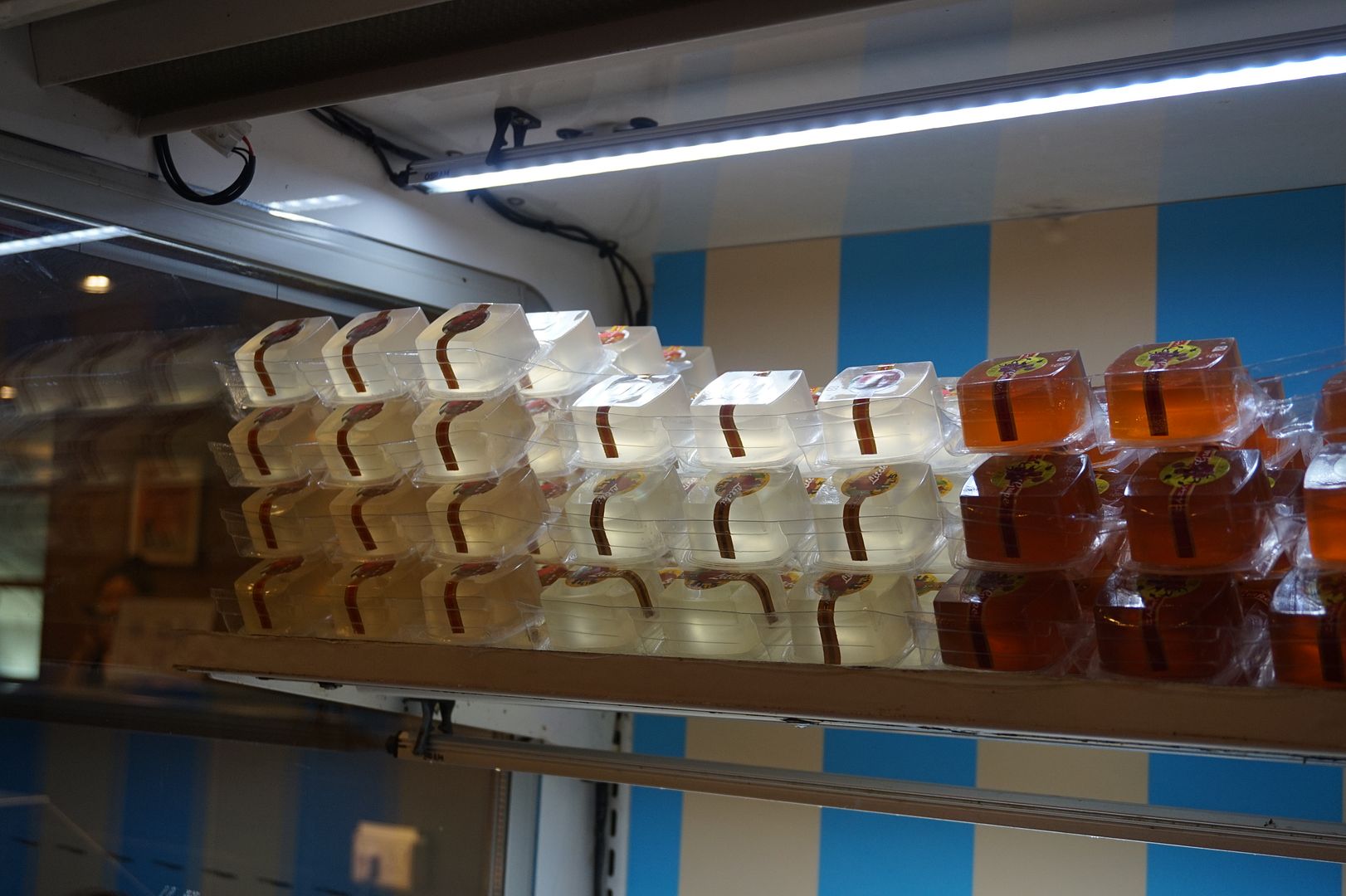 Those who loves the jelly at Chabuton, you can get them free flow HERE!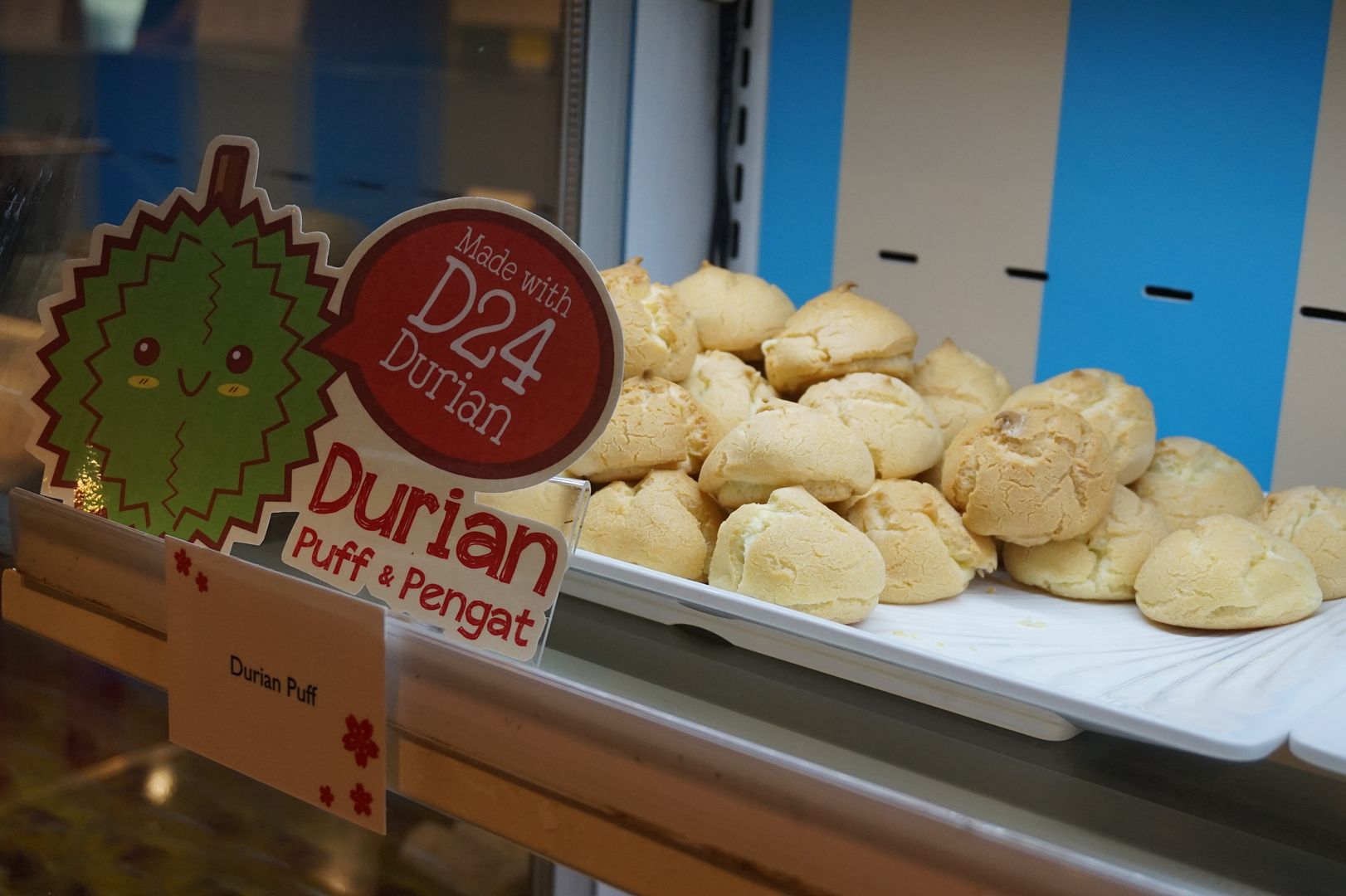 Durian puff was a little hard & dry, wasn't to my liking.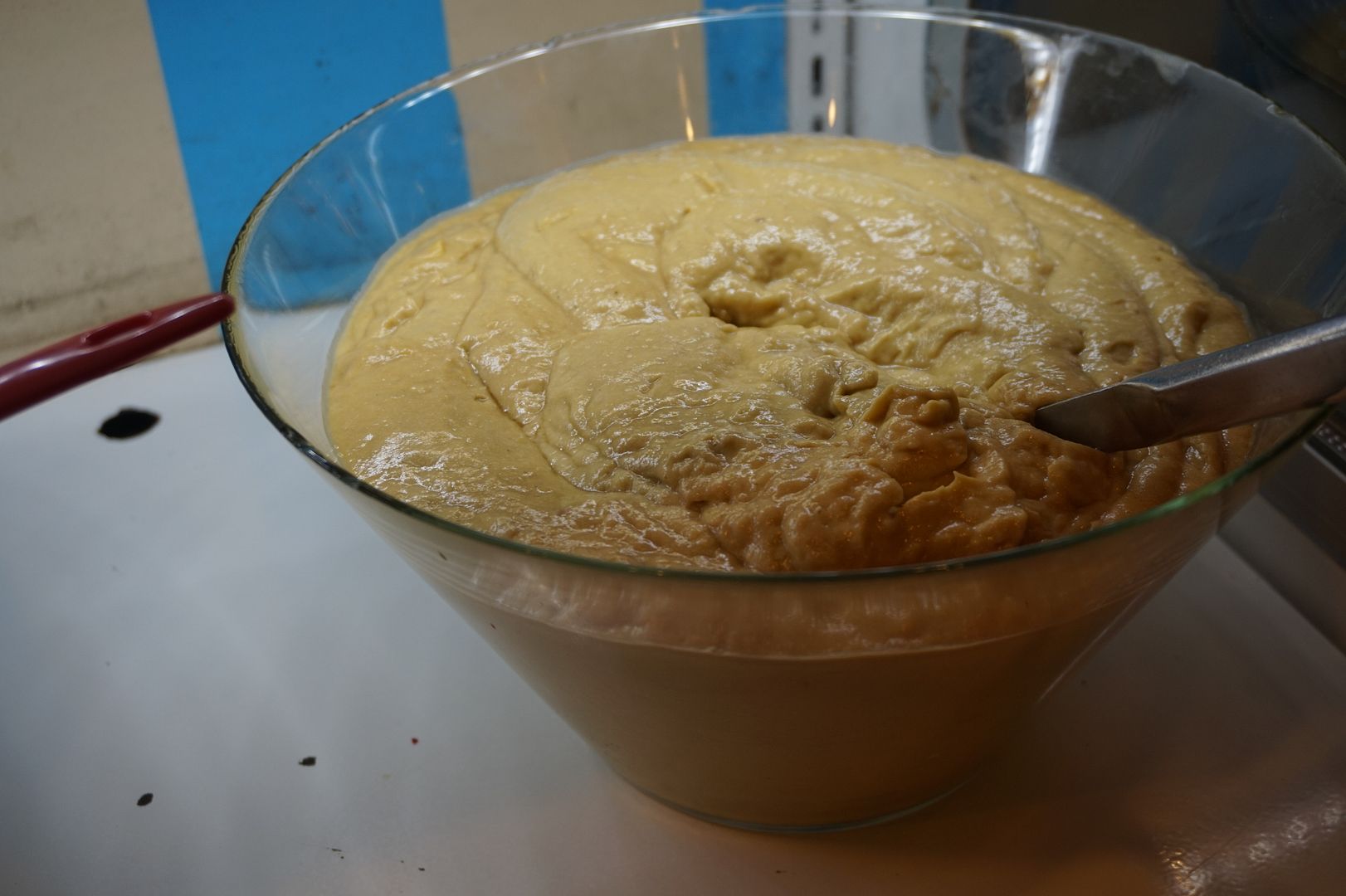 However the Durian Pengat here is pretty good!
Nikki
and I share 2 bowls of them.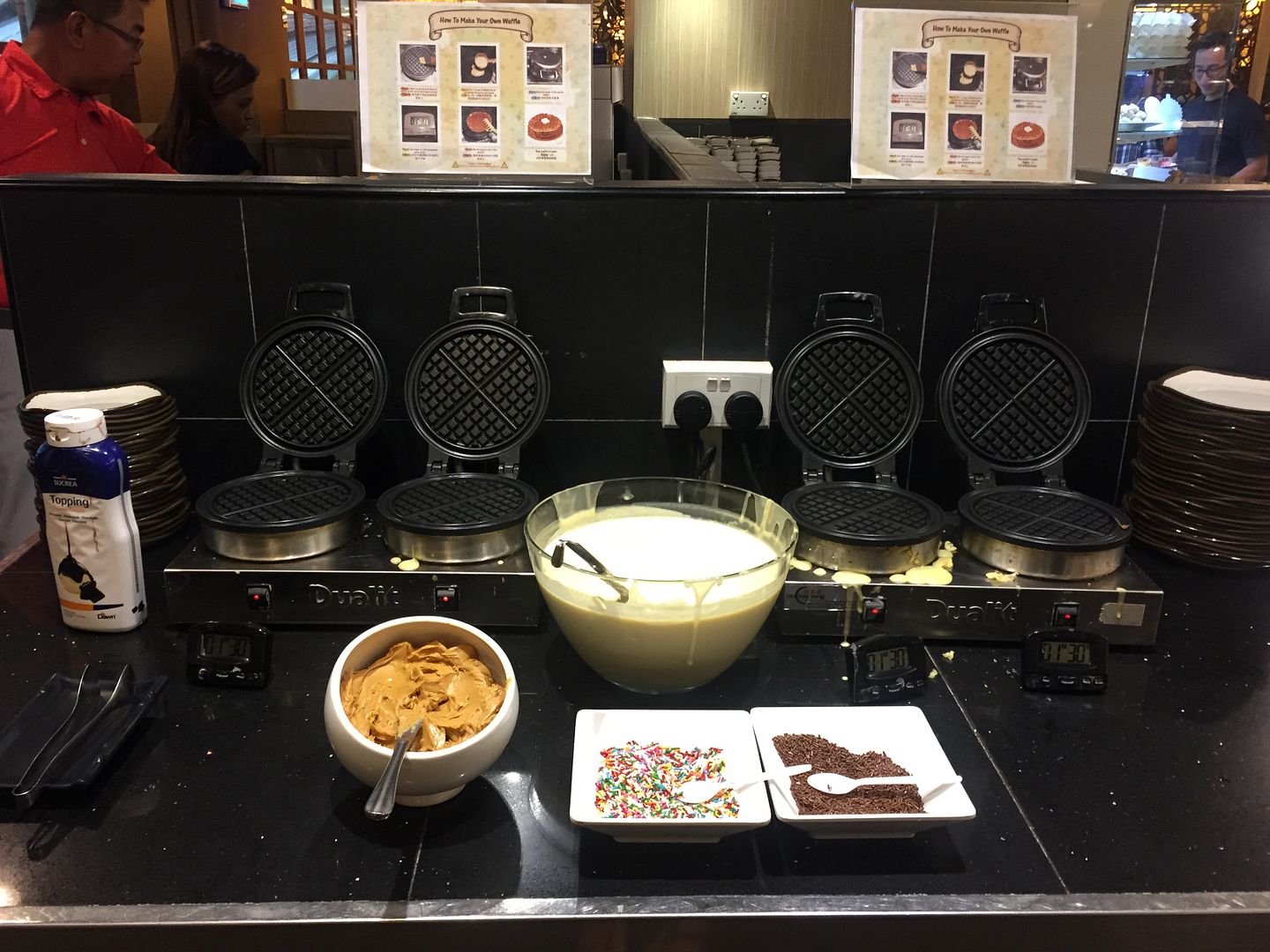 I love waffles stations in a buffet! Usually hotels buffet, they will stationed a staff to help you make. Here, we get to do it ourselves, I like!
Timer is also preset to 1 min 30 seconds, just nice for the waffles to be ready.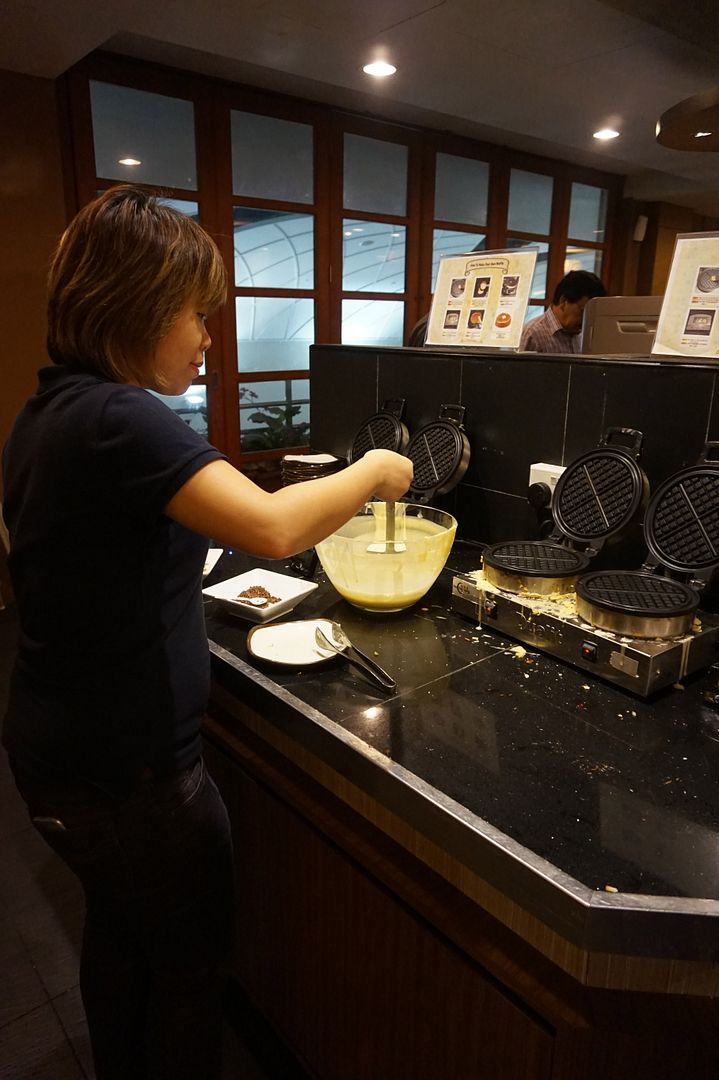 Jacq doing us the favour again.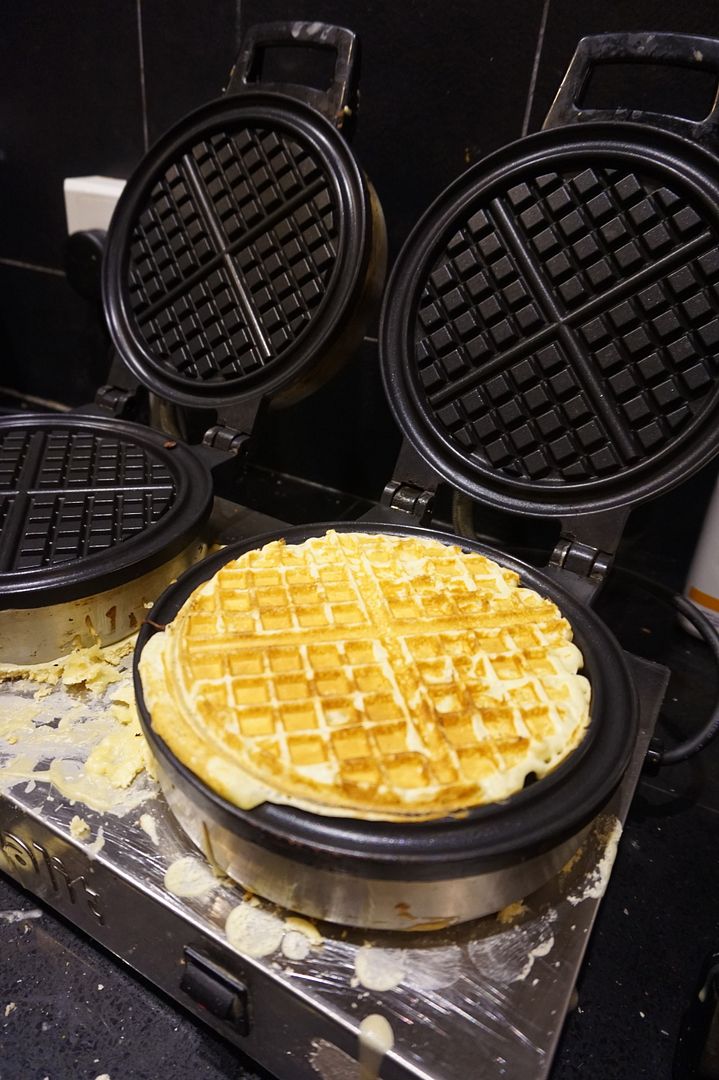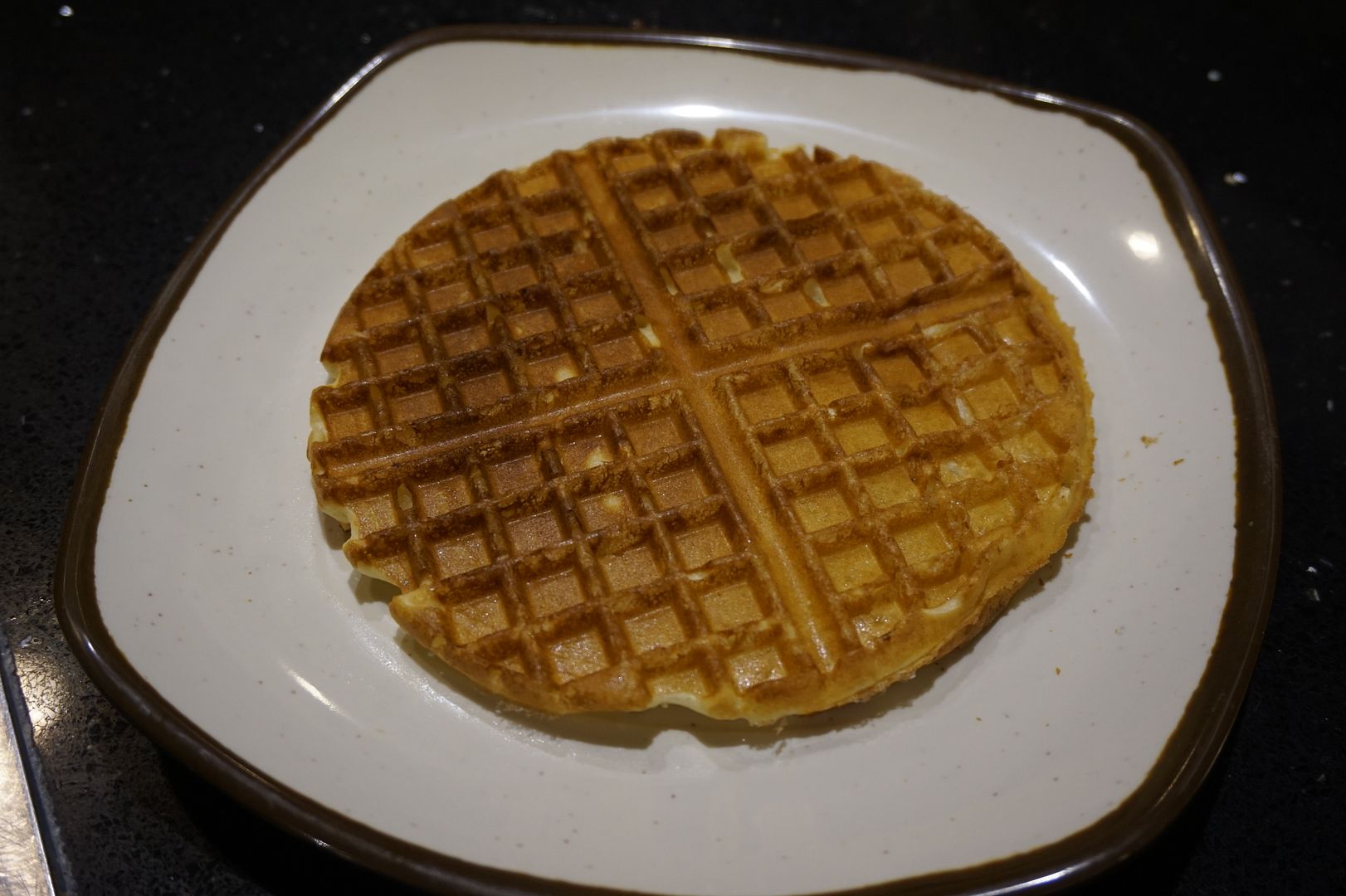 With our freshly made waffle, we headed for the ice cream station!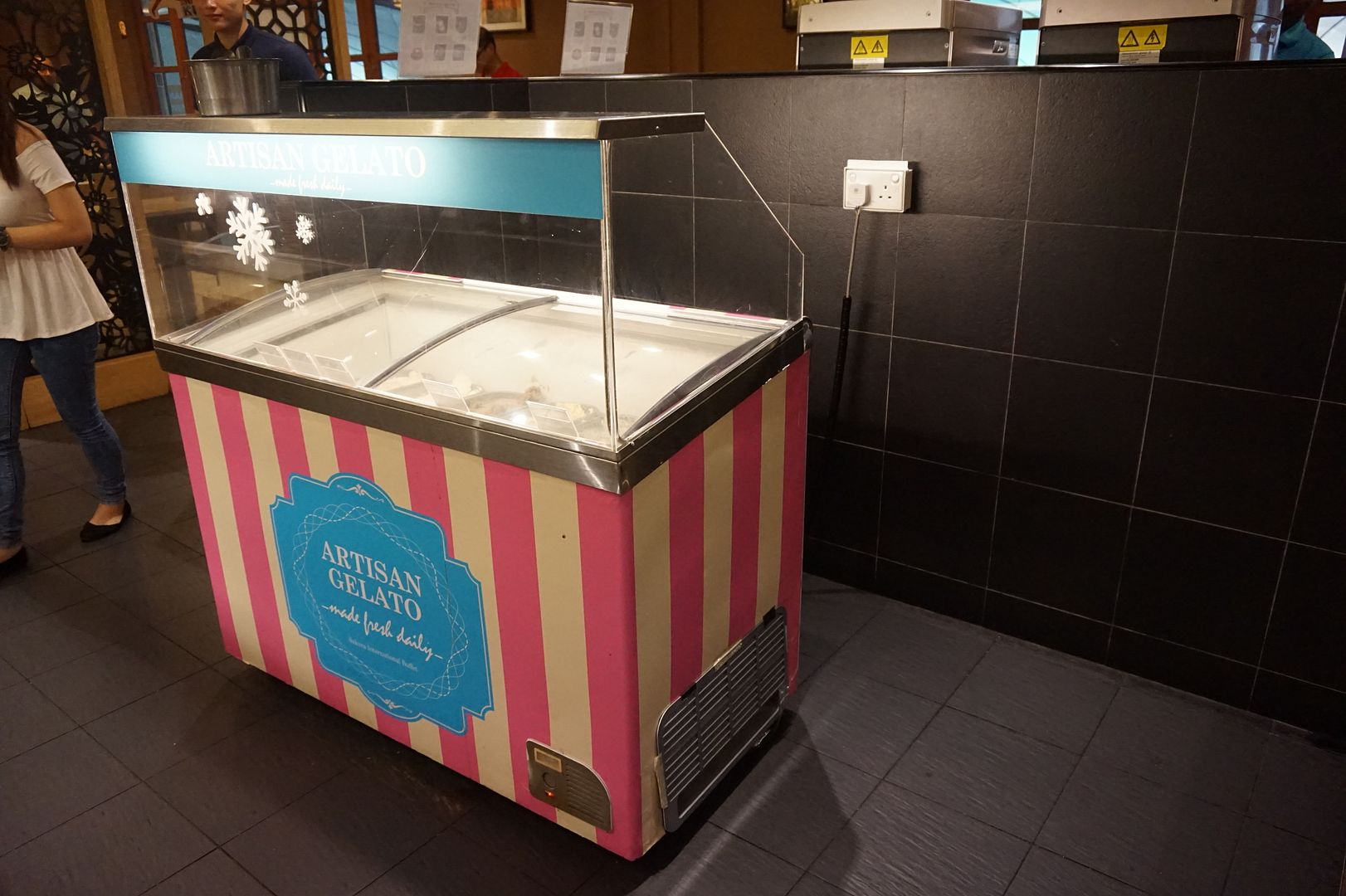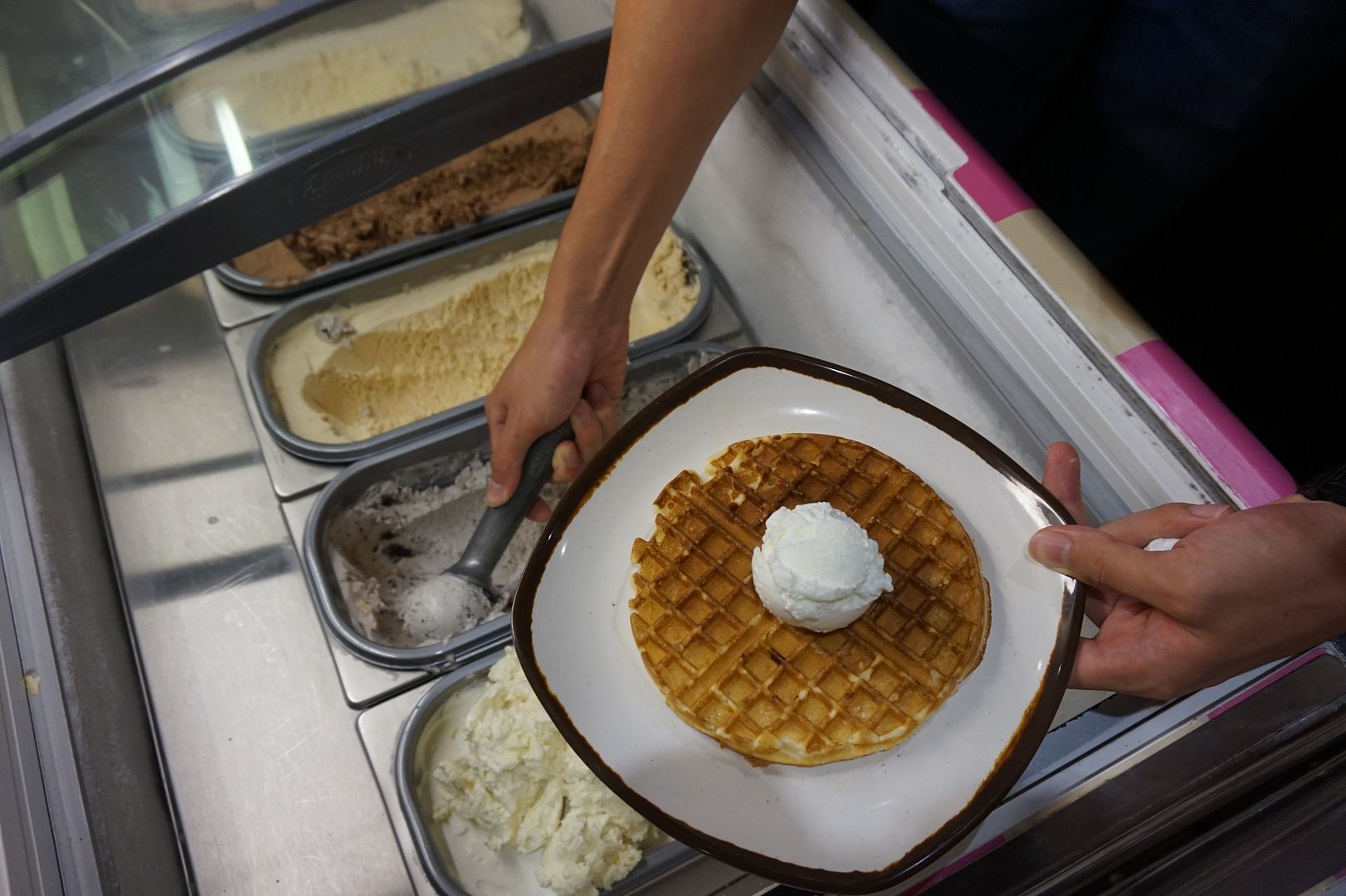 Tadah! Our waffle topped with 3 ice creams!
Buffet is made more enjoyable when you bring lovable friends along!
Thank you Sakura International Buffet for having me!