Address:
Orchard Gateway:
277 Orchard Road #B2-04A/05 Singapore 238858
Century Square:
2 Tampines Central 5 #B1-10/11 Singapore 529509
Alexandra Retail Centre:
460 Alexandra Road #02-23 Singapore 119963
Website:
http://shin-sappororamen.com
Facebook:
https://www.facebook.com/shinsappororamen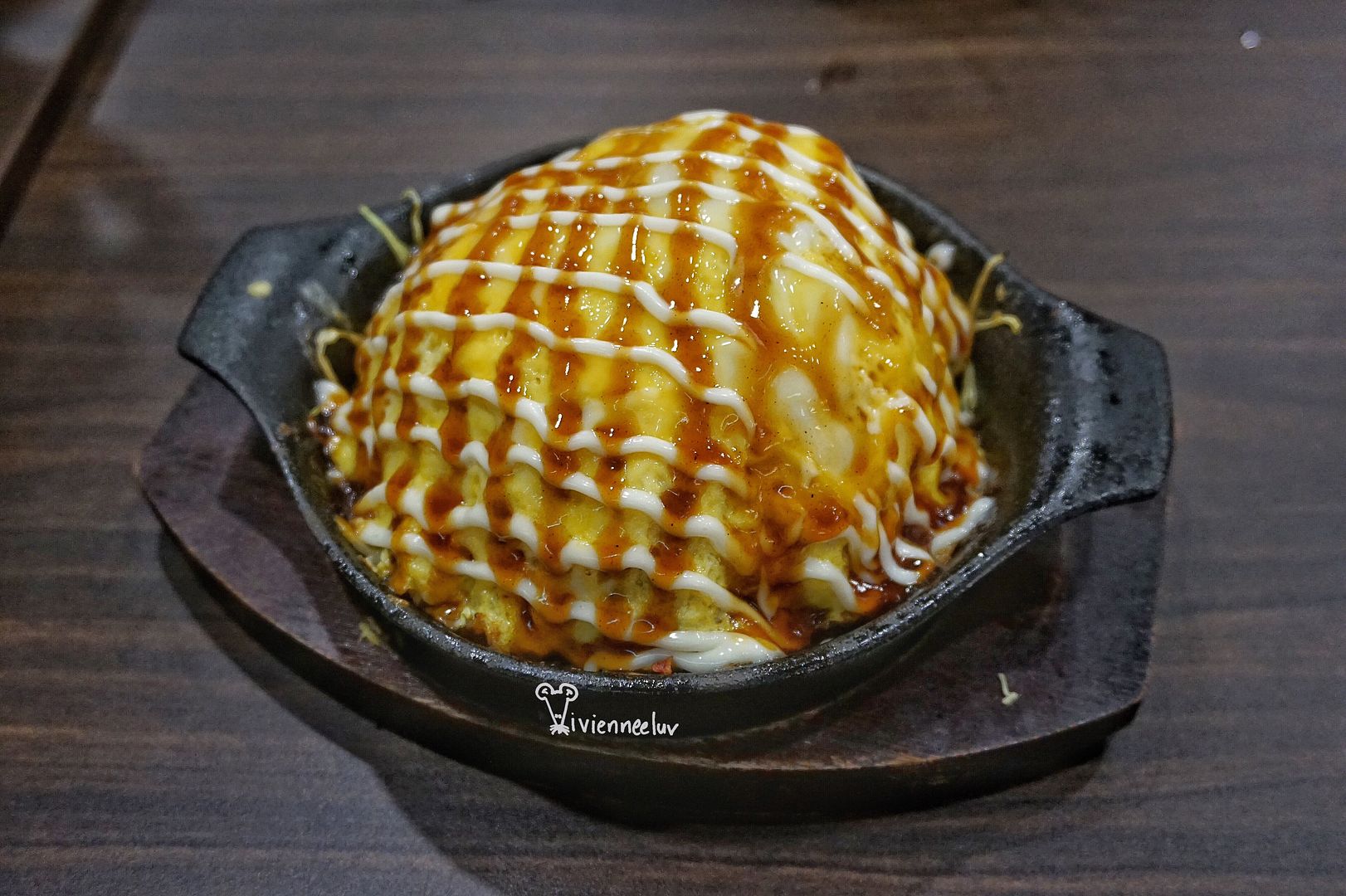 Do you know that Shin-Sapporo Ramen change their menu seasonally? I don't.
Launched in 2010, Shin-Sapporo Ramen brings strong Japanese tradition and cultural heritage in one bowl of soup.
In every bowl of Shin-Sapporo Ramen, you will find a consistent smoothness of broth, a consistent texture of Ramen noodles, a consistent richness of Japanese tradition. Every bowl, a whole lot of effort for the preparation of a meal that comforts. Every bowl, a whole lot of heart for a little taste of Japanese culinary heritage.
Shin-Sapporo Ramen prides itself in being different from many other ramen shops. Noodles are freshly made in the shop daily and paired with its respective broths to achieve perfection in Japanese Ramen cuisine. Instead of using soup concentrates, Shin-Sapporo Ramen's chefs painstakingly prepare their signature pork bone broth by boiling the bones over high heat for up to 15 hours.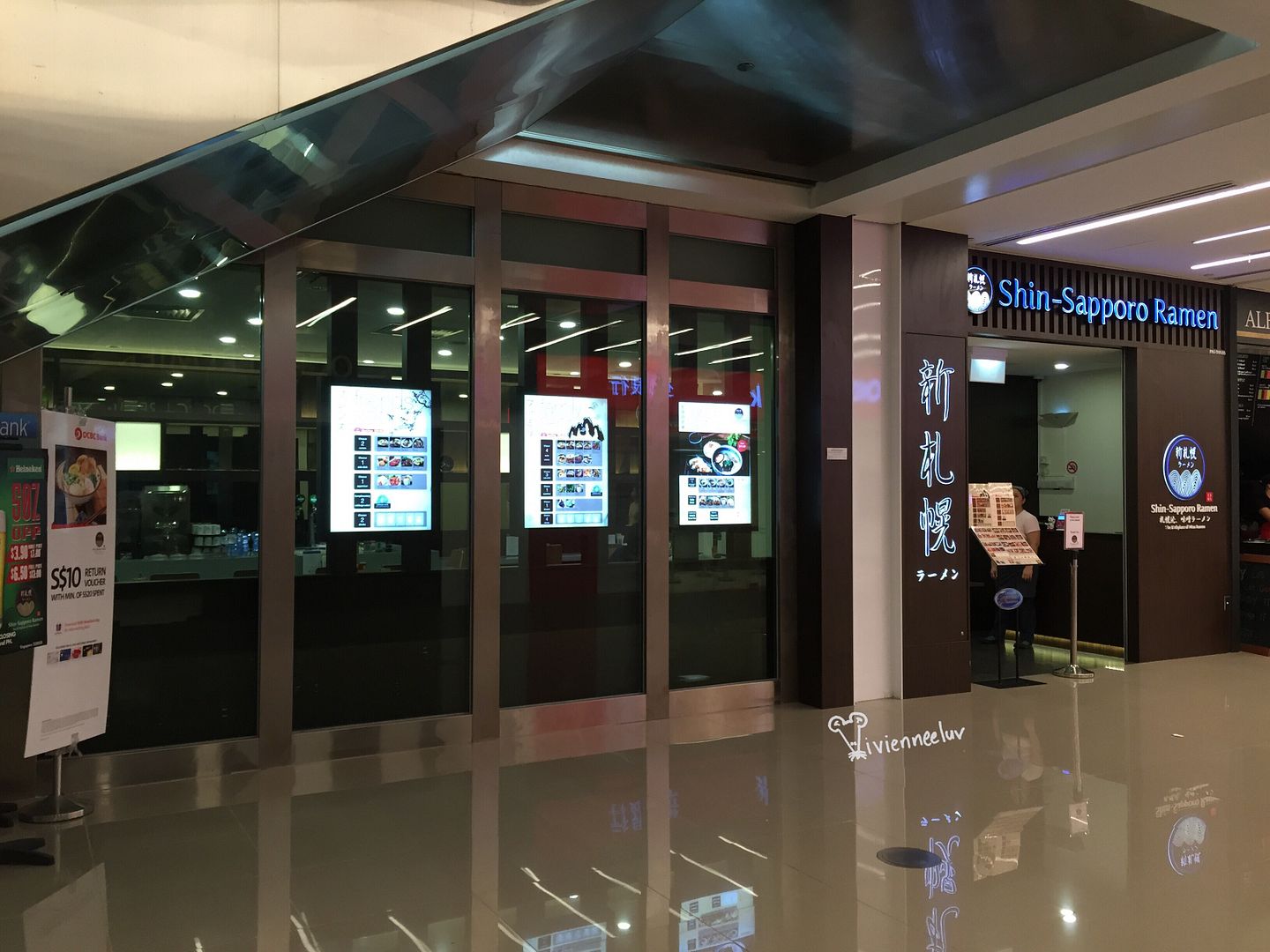 K & I was here with our friends to check out their seasonal as well as usual menu.
We started off with side dishes.
Menchi S$5.80
These are actually braised pork cubes. For a stronger tasting and richer broth, add menchi to your ramen!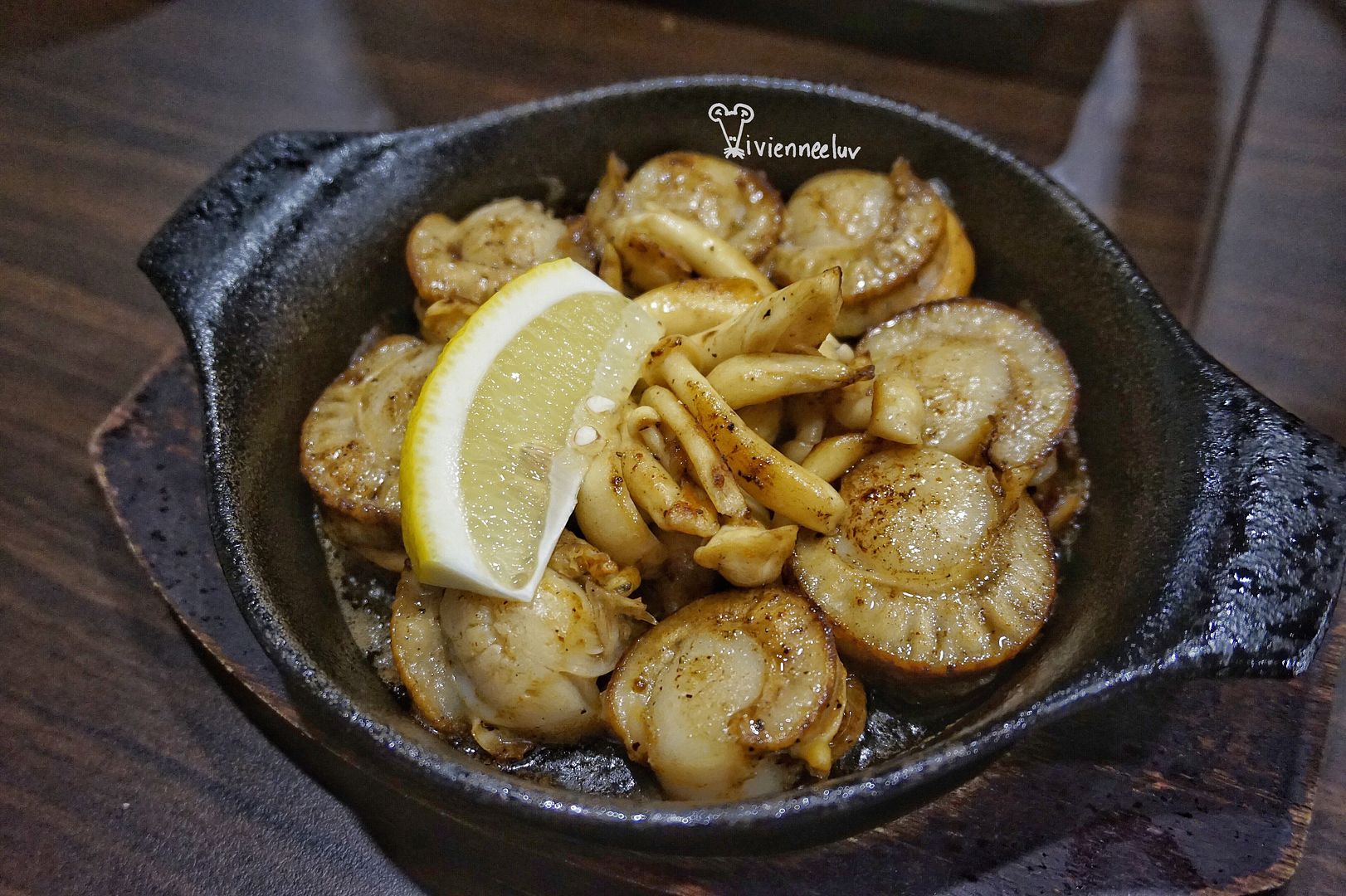 Butter Hotate S$8.80
Scallop cooked with butter and served on hot plate. Loves scallops like this, always is K & my favourite.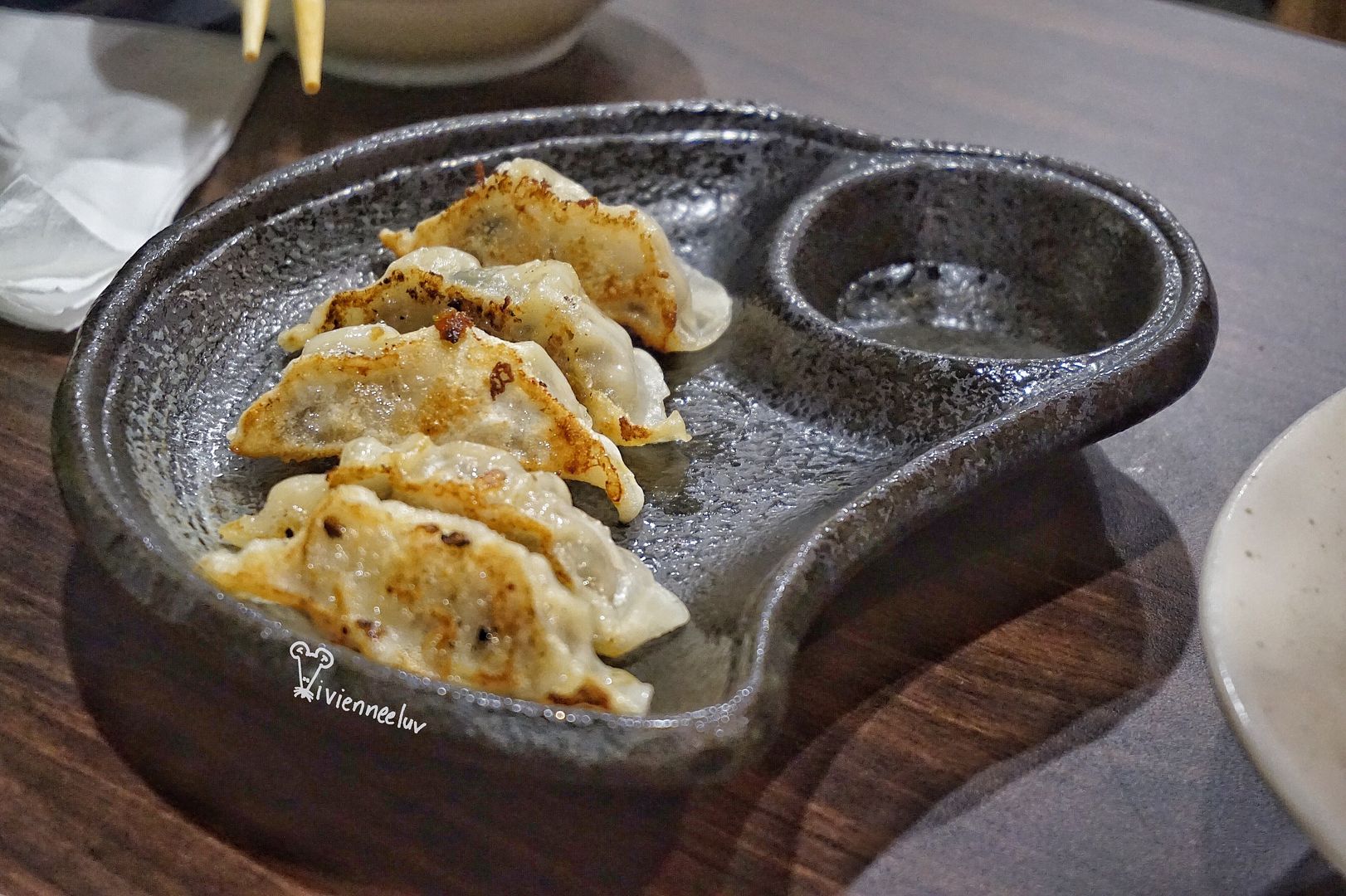 Shin-Sapporo Gyoza (pork/shrimp) S$6.80/5 pieces
Handmade gyozas, and you can choose between pork and shrimp. We find that there are better gyozas out there.
Pumpkin Croquette S$4.80/3 pieces
One of the most popular dishes here!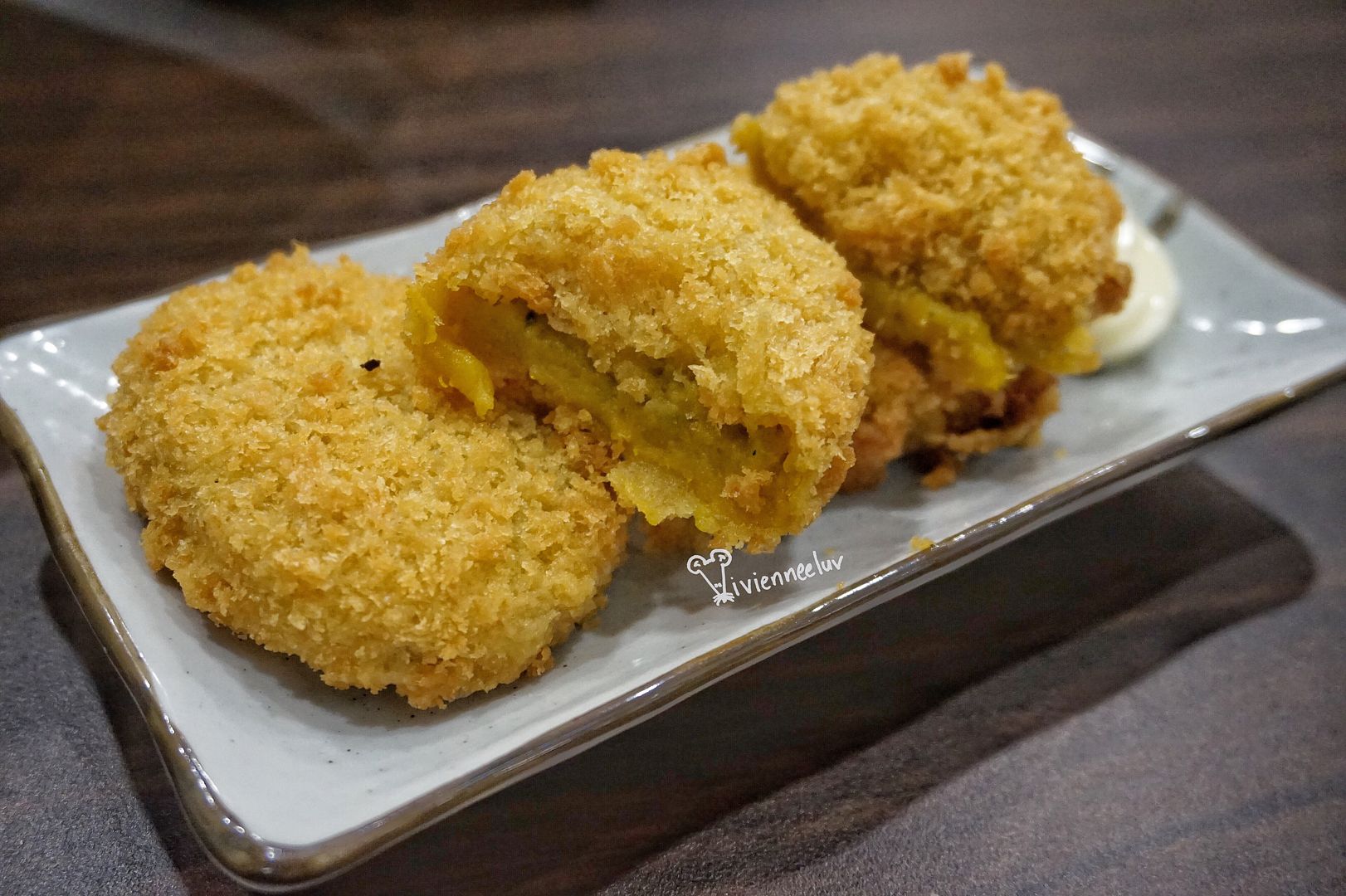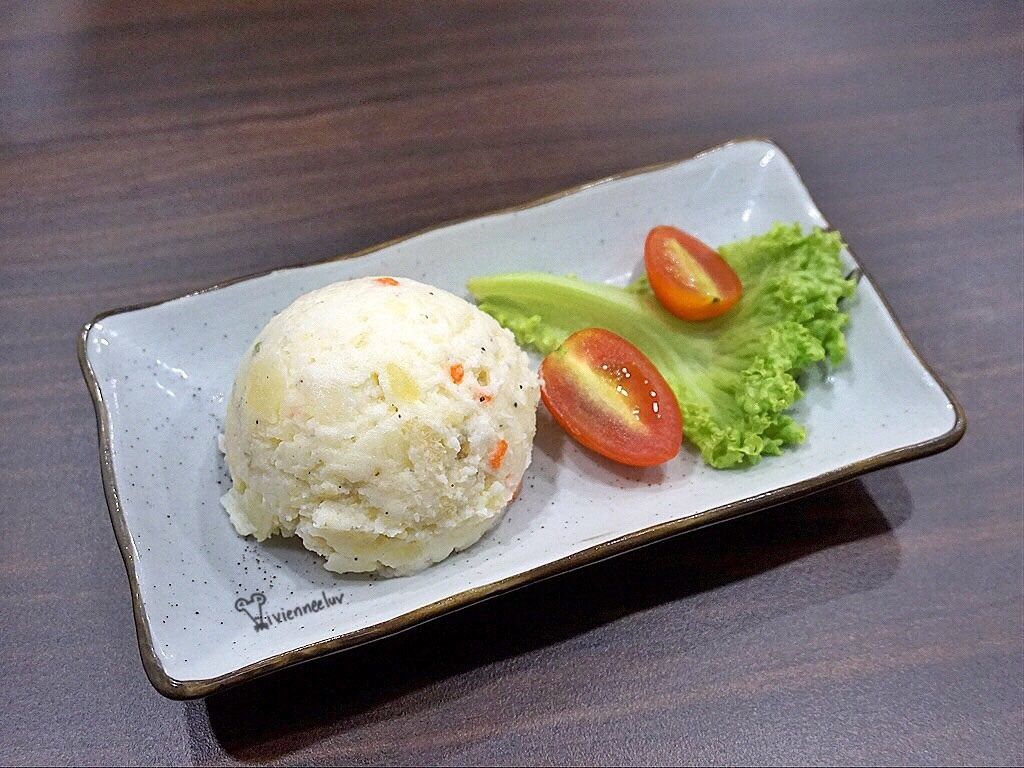 Potato Salad S$5.80
Their secret ingredients gives this salad a slightly sweet and refreshing taste.
Tonpei Yaki S$6.80
Its actually like the Menchi. Its the same cabbage and braised pork, this has an additional of omelette.
Next, we go onto ramen!
Kuro Tonkotsu Ramen S$14.80 (Seasonal)
Their signature tonkotsu ramen comes with the fragrance of black garlic oil. Served with thin, firm, straight Hakata noodles, egg, yakibuta, japanese leek, bamboo shoots and vegetables.
Black garlic, which has twice the antioxidant level of the fresh ones, has been gaining among foodies due to its impressive nutrients properties and distinguished aroma. The result is a delectable yet unpretentious bowl of Hakata noodles that chefs recommend for customers to try.
Its good for sharing for us as it has a strong garlic fragrance that might get too cloying after having a whole bowl to yourself.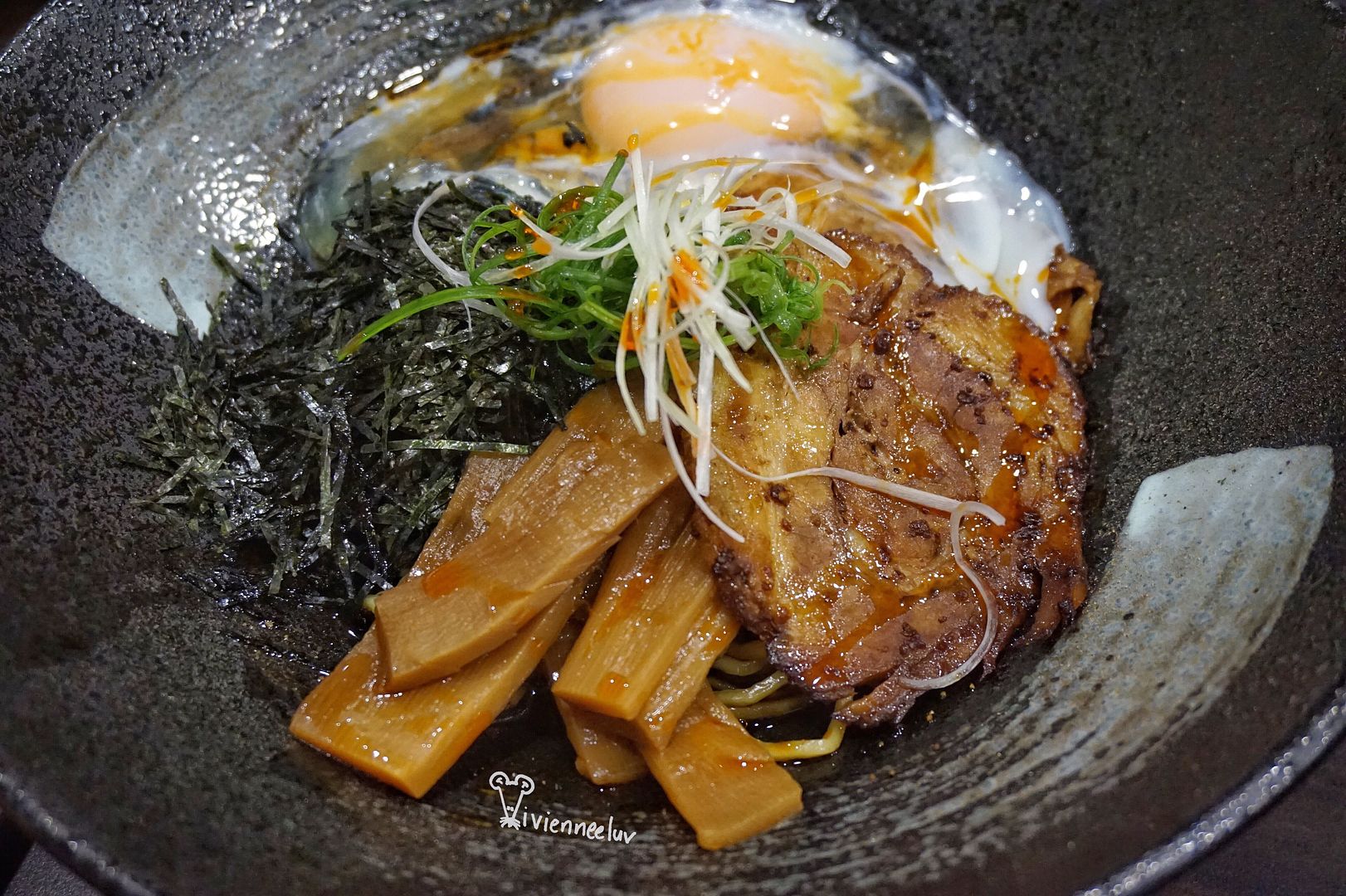 Abura Soba S$14.80 (Seasonal)
Dry curly ramen noodles dressed with flavoured oil and tare topped with poached egg, bamboo shoots, yakibuta and vegetables. Also known as ''oil noodles''.
My favourite among today's ramens, it is chewy noodles tossed in flavoured oil, and vinegar. Slightly sour and spicy, very appetising.
Wakayama Tonkotsu-Shoyu Ramen S$14.80
Perfect blend between the intense, creamy tonkotsu broth and the lighter shoe seafood stock, topped with 2 slices of yakibuta and egg. Alain's favourite.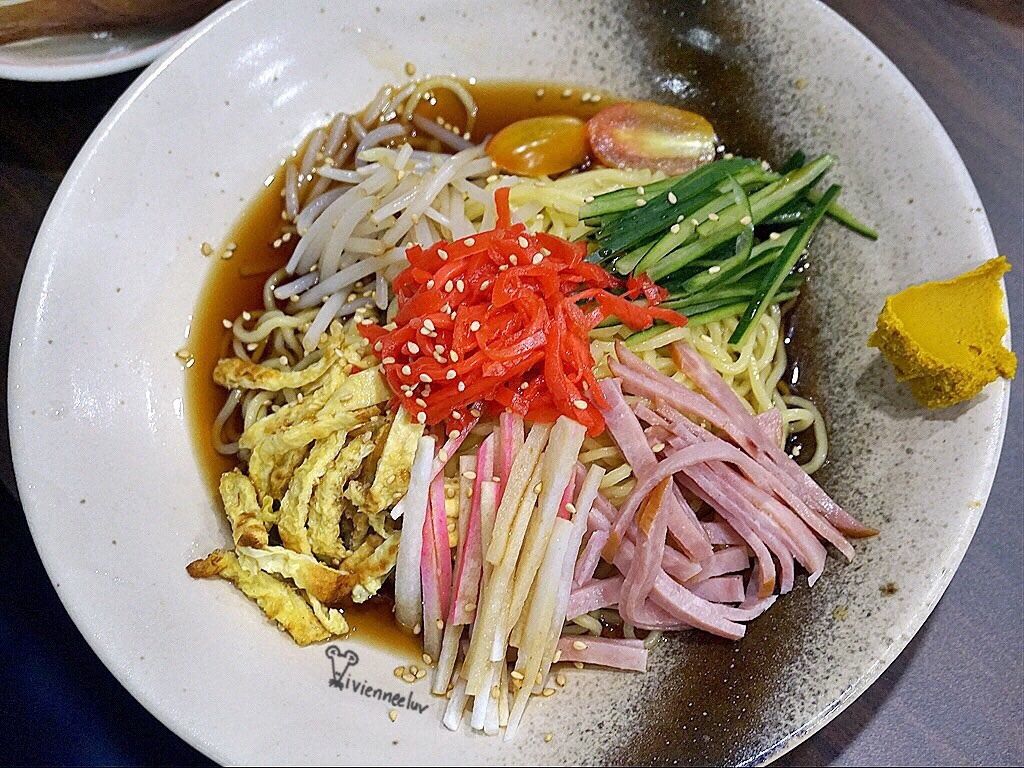 HIyashi-Chuka Soba S$13.80 (cold ramen)
Noodle salad, thats what we called. A popular dish served during summer in Japan. Comes with a generous serving of crunchy cucumber, fresh tomato, bean sprouts, ham, fried omelette, japanese fish cake, and ginger with karate mustard on the side. An appetising dish.
Chicken Ramen S$14.80
Signature shoyu broth topped with chicken cha-shu, men, beansprout, negs and egg. Good to have chicken option, so that I can have this once a while. Not a pork lover so I usually give me pork cha shu away.
Oyako Don S$10.80
Tender chicken pieces, eggs and onions simmered in special light, savoury-sweet sauce and served over a bowl of steamed white rice.
Katsu Fried Rice (pork/chicken) S$16.80
We chose chicken. A generous cut of chicken cats deep-fried in nama panko (fresh breadcrumbs) until golden brown served with fried rice. However the chicken katsu is quite tasteless.
I will still stick to the ramen here, and do you know that if you still have soup in your bowl, you can ask for ramen noodle refill FOR FREE!
Chocolate Lava Cake S$8.80
One of the better lava cakes in singapore!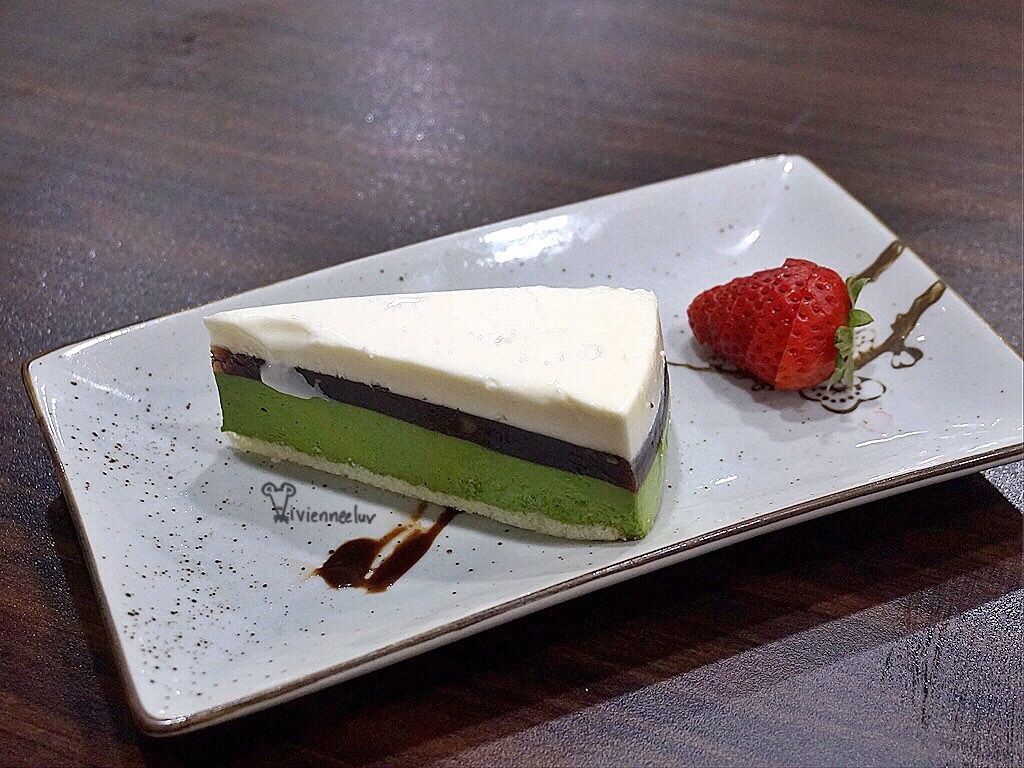 Matcha Cream Cake S$8.80
The top most is like a layer of ''tofu'', followed by azuki layer then green tea.
I will still go for the lava cake anytime.
Thank you Shin-Sapporo Ramen for the invitation!