Website: http://www.bakerzin.com
Mother's Day cakes are available for order from 15th April 2015 to 7th May 2015 2pm.
Order online at Bakerzin's website
Order at any of their 8 outlets islandwide
You may choose to pick up your cakes from any outlet (except Gardens by The Bay) or get them delivered straight to mummy, between 1st to 10th May 2015.
Pure Love S$55.65 (serves 10-12 pax)
Aint this pretty? Read on to find out if we love it and for early birds and credit card discounts!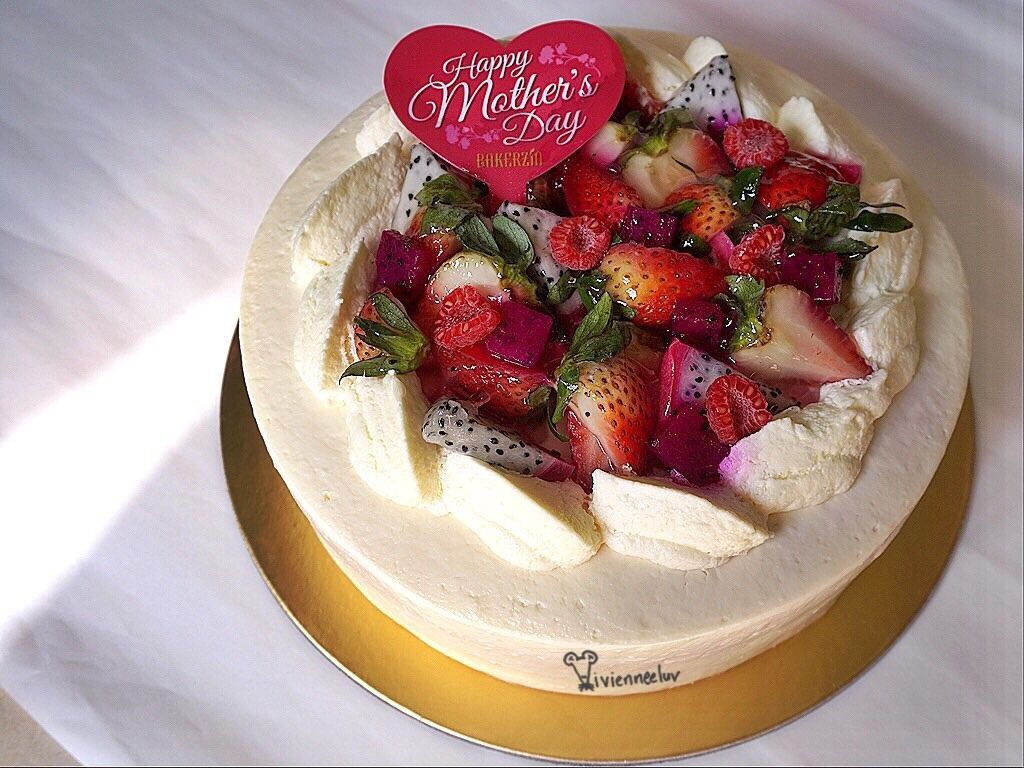 My family and I love this gorgeous cake!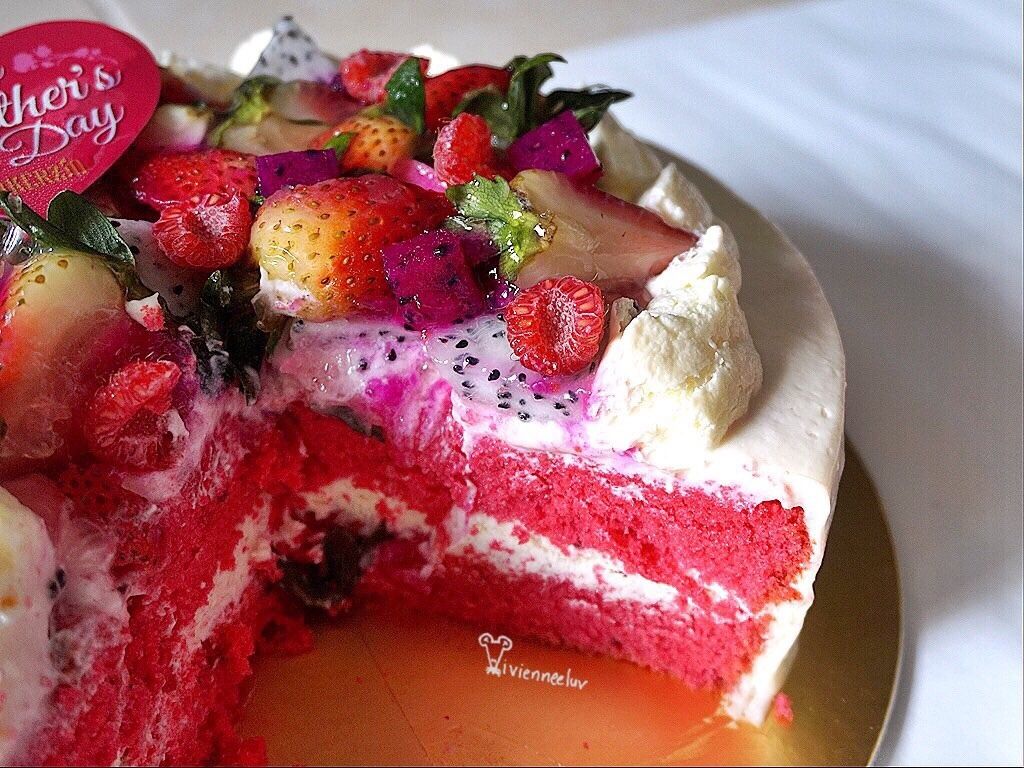 This beautiful dragon fruit cake is covered in white, rich chantilly cream, topped with a myriad of summer berries and fruit such as dragonfruit, strawberries and raspberries.
When mum cut the cake, it reveals a stunning red dragonfruit sponge cake with a layer of white cream cheese for added decadence.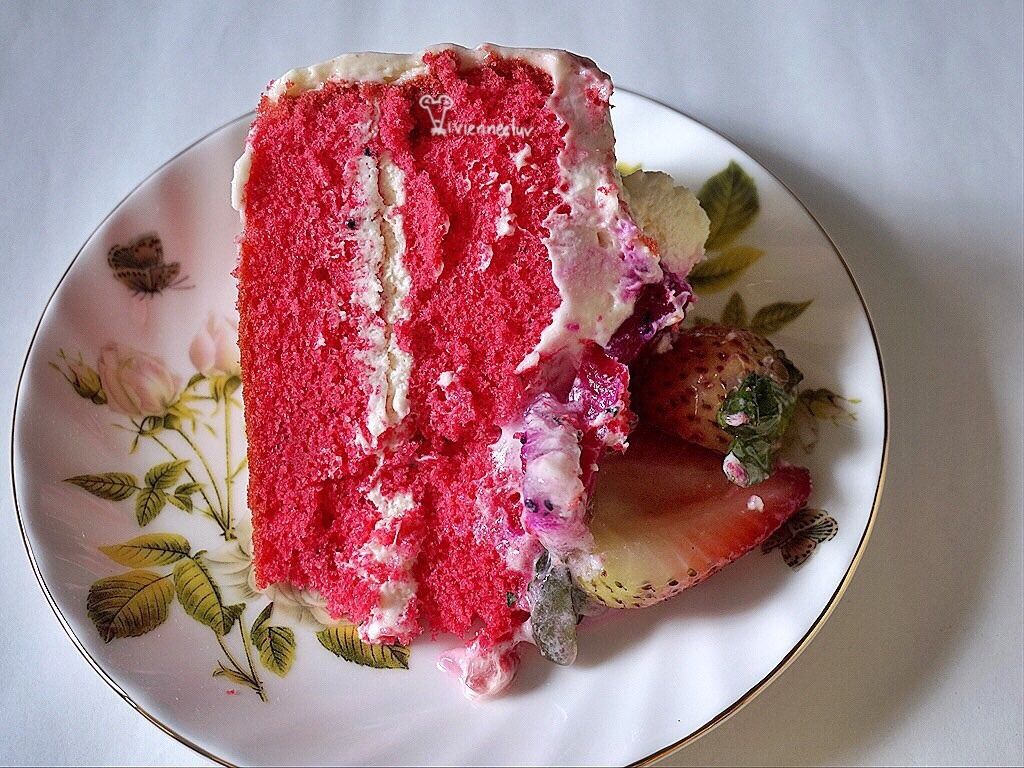 I wish I can tell you how soft the sponge cake is, the chantilly cream ''melted'' very quickly, it may be due to the hot weather these days. Cut a perfect slice left it standing on the plate, when I turn around after putting the rest of the cake into the fridge, the fruits already slide off my cake.
However, I like it when the cream is melted, taste better this way.
The white cake reflects the pureness of a mother's love and the berries mirror the vibrant colour they bring to our lives.
If you don't fancy fruit cakes, there are 2 other cakes you might be interested:
Classic Love S$58.85 (serves 8-10 pax) - chocolate flourless cake
Tender Love S$58.85 (serves 8-10 pax) - tiramisu cake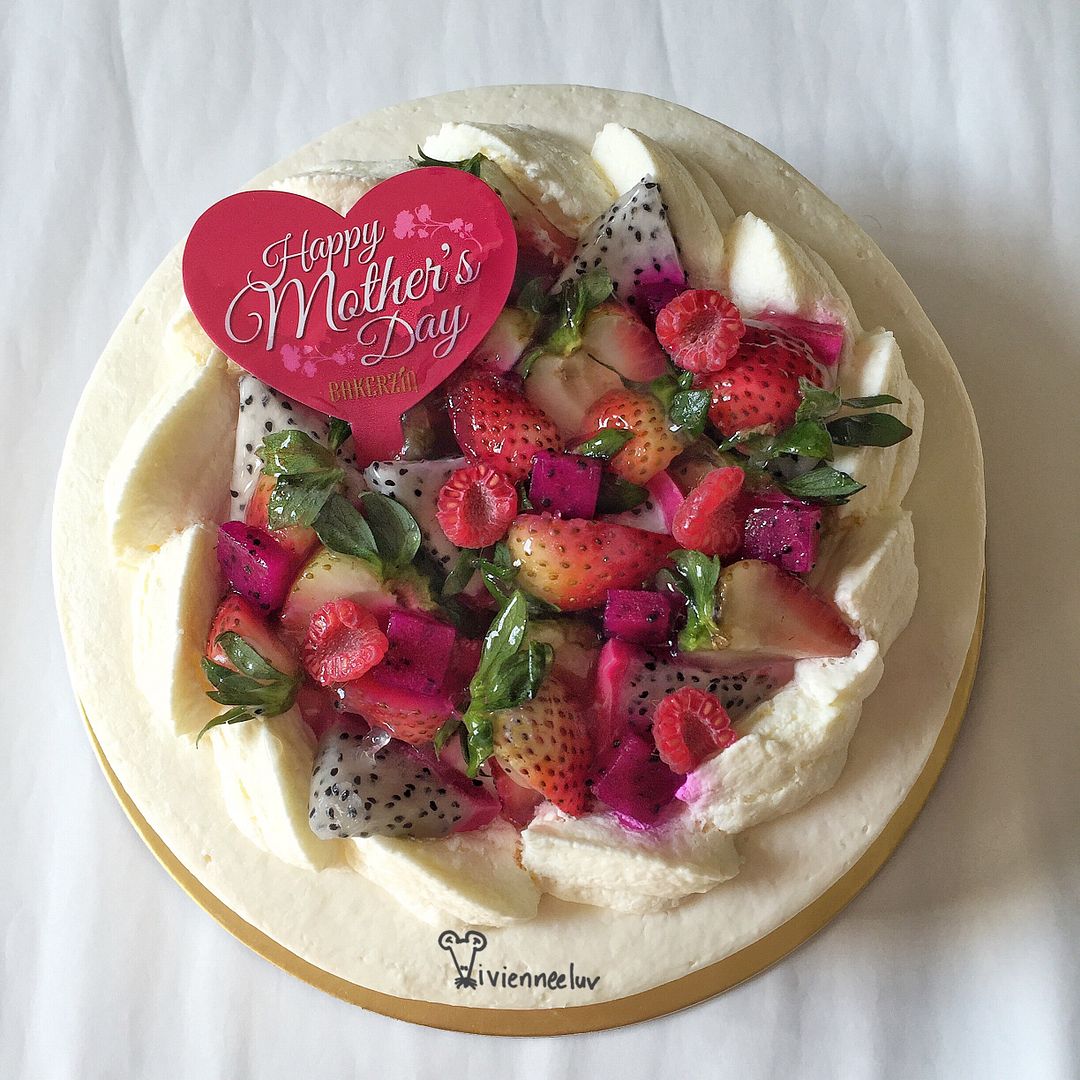 Early Bird Discount:
15% discount for orders placed between 15th April to 30th April 2015!
OCBC and HSBC Card Discount:
ADDITIONAL 15% discount for orders placed between 15th April 2015 to 10th May 2015!
Thank you Bakerzin for the love to my mummy!