Address:
200 Victoria Street #02-14 Bugis Junction Singapore 188021
Tel:
+65 68370301
Address:
3 Gateway Dr #01-21/22 Westgate Singapore 608532
Tel:
+65 63699008
Opening Hours:
11.30am to 10pm Monday to Sunday
Website:
http://miam.sg
Facebook:
https://www.facebook.com/miam.sg
High Tea Set available from Monday to Friday 2.30pm to 5.30pm.
(Read on to find out how you can get 30% off the below high tea set)
High Tea Platter for 2 S$26.90
Comes with 3 premium savoury, 7 sweet treats and 2 drinks.
Miam Miam has launched a brand new high tea set and desserts yesterday, 20th April 2015!
After months of research and development efforts, preparation and refinement, Miam Miam finally launched it High Tea Set menu!
Love all the 3 premium savoury items.
Although I am a sweets person, I find that there are too much sweets in the platter, more savoury items will be good. None of the desserts leaves an impression.
Iced Cafe Au Lait U.P S$6.20
Hot Matcha U.P. S$6.20
Drinks to choose from for the High Tea Platter:
Hot Coffee
Hot Cafe Au Lait
Iced Cafe Au Lait
Darjeeling Tea
Earl Grey Tea
Chamomile Tea
Hot Matcha
Iced Matcha
Mother's Day High Tea Promotion (available 8th May 2015 to 10th May 2015 2.30pm to 5.30pm):
Bring your mum to Miam Miam
Take a wefie with you mum
Post the pic on Miam Miam's Facebook and enjoy 30% off High Tea Platter for 2.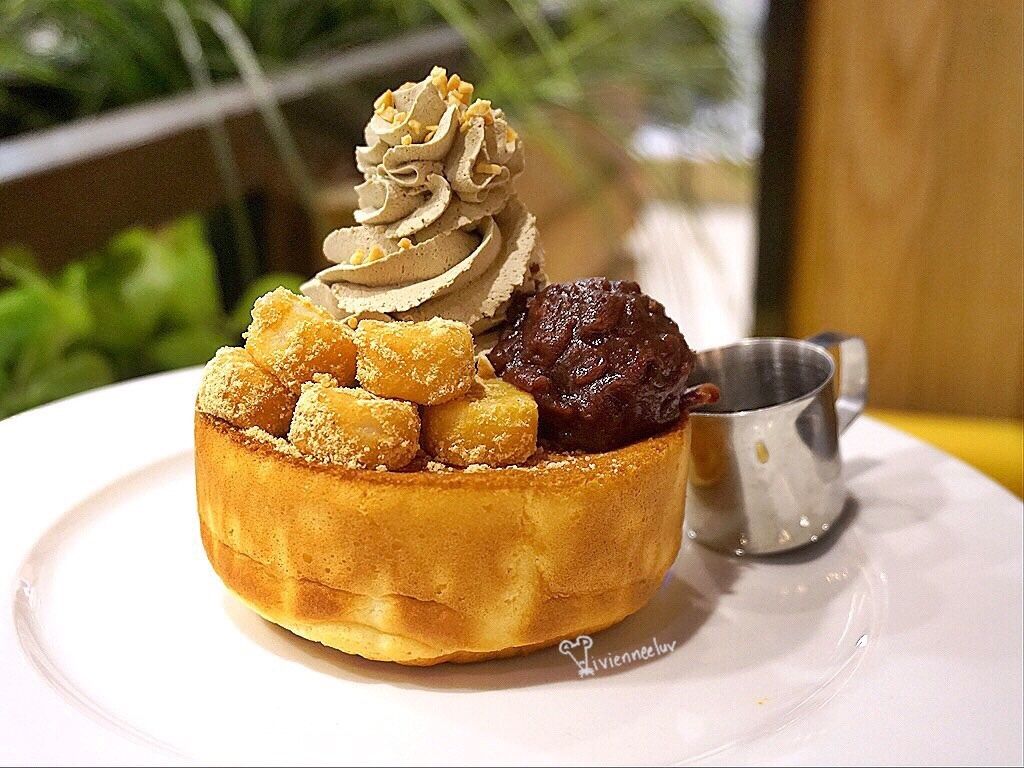 Houjicha Pancake S$13.80
As usual, thick pancake. Thick pancake infused with aromatic green tea flavour, topped with mocha balls, azuki and houjicha whip. Pancake is too dry although it comes with drizzling sauce.
Yuzu Pancake S$12.80
Original thick pancake topped with crispy sesame crumbs, yuzu jelly and vanilla softee, zesty light citron sauce served by the side.
If you had forgotten to dip the pancake into the citron sauce initially, like us, you will be question yourself ''is this even yuzu?''.
Pancake was also dry, however after digging further in to the centre of the pancake, it gets more moist and fluffy.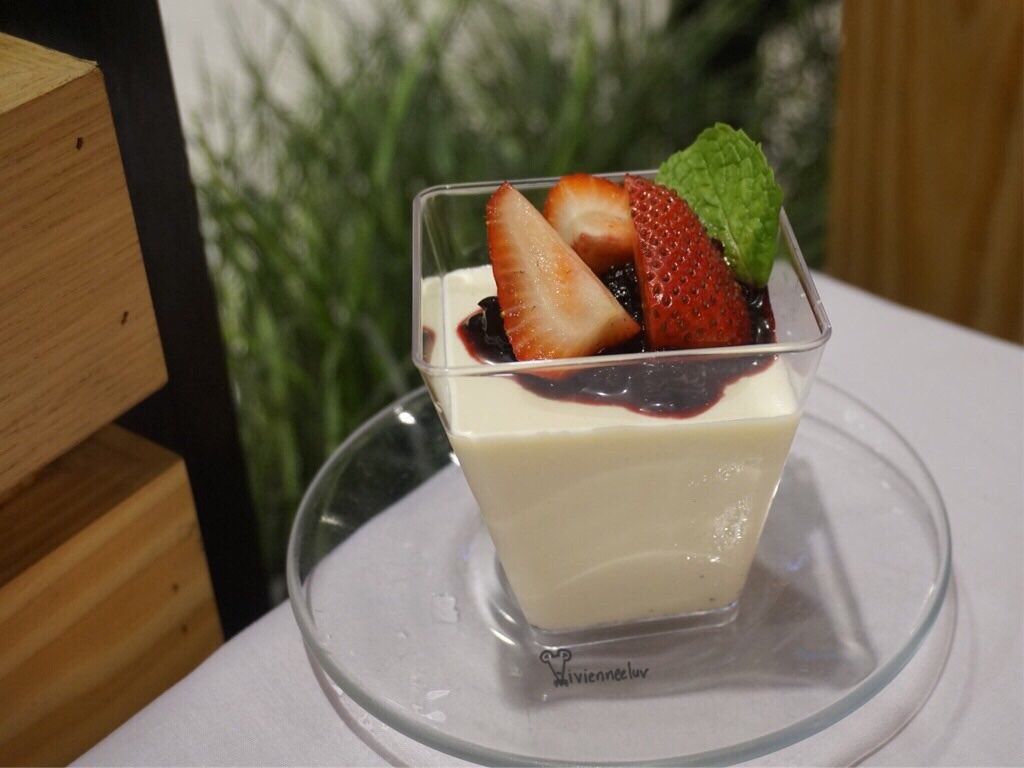 Panna Cotta S$7.90
Smooth, and hard wanna cotta topped with fresh mix berries. Panna Cotta was way too hard to our liking.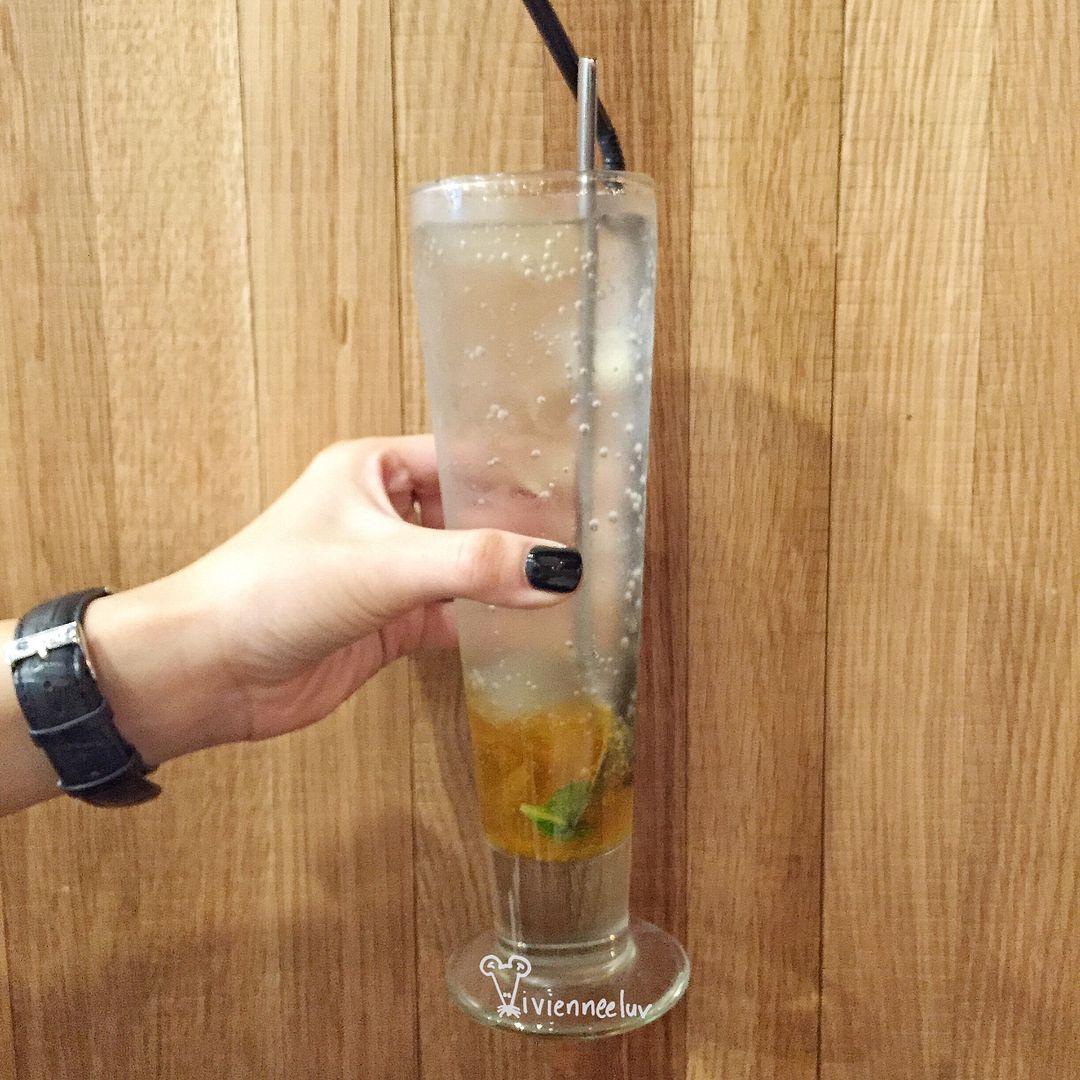 Yuzu Jello Soda S$7.80
Miam Miam Spaghetti S$16.80
The high tea set wasn't that filling, good for afternoon light bites, however we were there during breakfast hour, so we ordered an additional pasta to share.
Still my favourite, sautéed with frankfurters, tomatoes, baby spinach and protein bacon, tossed with french butter, secret broth and shoyu.
Thank you Miam Miam for having us!