天晴 Wa-Shoku Appare
Address: 10 Sinaran Drive #02-65/66/67 Novena Square 2
Tel: +65 63976780
Opening Hours: 11am to 10pm
As you can tell, these are what brought us here!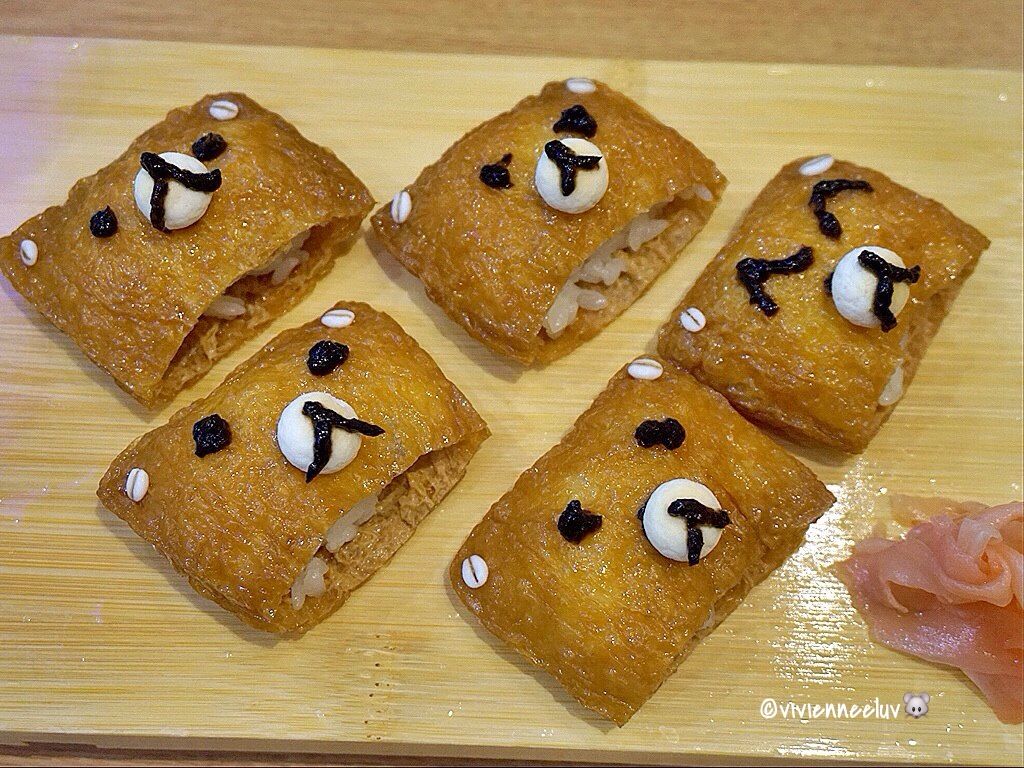 Bear Inari Sushi S$8.50
is just rice with sweet bean curd skin but its so cute!
The nose is

旺仔小馒头, ears are made of barley.
Took out my OpenRice Food Review sheet heh!
Panda Roll Sushi S$8
- panda's nose is tamago. so cute too! Thumbs up for the effort.
K simply love this bowl of
Beef Udon S$16
.
It is so tasty that K finished every drop of it.
The bowl is huge so I have to take a picture with it.
The chefs/servers here are Japanese, so you can expect authentic Japanese food here!