Sugar App
Glacier Yogurt
Address: 277 Orchard Road #B2-09 Orchard Gateway Singapore 238858
Opening Hours: 10am to 10.30pm Daily
Sugar App
Several weeks back, sista Eileen introduced an awesome app to us. Its the Sugar app.
The app will load places (ranging from restaurants to cafes to lifestyle stores) & items near where you are, then you can choose to bring down the price of the item (the app calls this ''skimming'').
You can only skim the item once a day and each skim will bring down the price y S$0.20 to S$0.50.
There is always a minimum price, so you cannot skim until S$0.00 ok? So far, from what I see, the minimum price is S$1. Imagine S$1 for a cup of coffee at a cafe! Its very very very cheap!
However, some items get sold out real fast so they might not even hit the minimum price before they get sold out.
And one thing you have to note is that once you buy the items, you have to redeem in 7 days.
PSST! Once you downloaded and register for an account, you will be given S$10 credit! How nice!
Glacier Yogurt
So my first redemption on my Sugar App is
Berry-Go-Round S$1
, managed to purchase at its minimum price. YAY!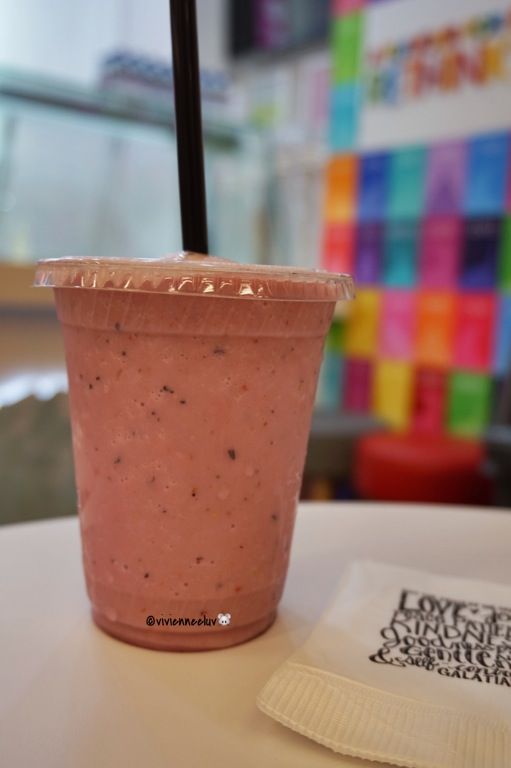 And its very yummy, taste like grape yakult in a bigger cup!
I couldn't find this on their menu so I don't know how much is the exact price. But I believed I have saved a few dollars!
And upon signing up, I have a credit of S$10, so theoretically my yogurt drink is free!
Glacier Yogurt is a small self-service cafe with maybe only 12 seaters located at the basement of the new Orchard Gateway.
Can't wait to redeem more items!